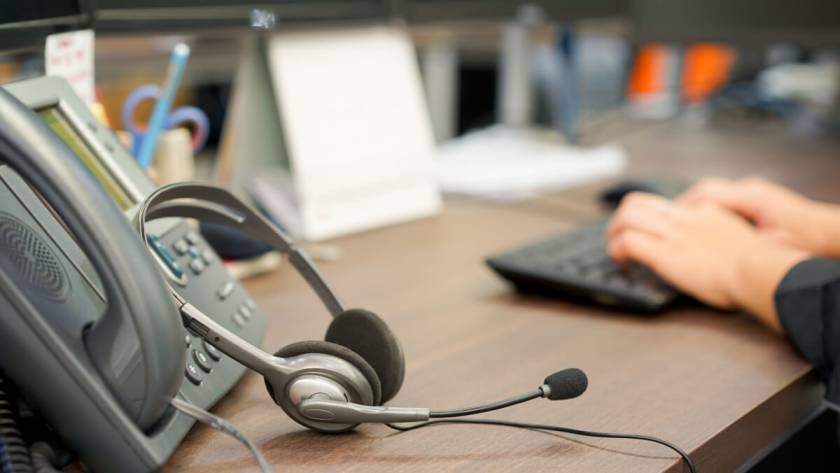 Does your company have the signs that you need to outsource information technology (IT) support?
Your in-house team is overwhelmed with customer calls. 

Some of your technical support agents have left, and you have difficulty finding replacements.

Your sales are dipping because of weak after-sales services. 

You plan to expand, but tedious tasks keep flooding in.
If you experience any of these issues, it might be time to partner with a business process outsourcing (BPO) company offering IT support outsourcing. 
This article explains the advantages of outsourcing technical support services. Read until the end to learn more. 
Advantages of Outsourcing Technical Support Services
Businesses of all shapes and sizes can reap many of the benefits listed in this article. Some organizations remain unaware of the multiple advantages that come from outsourcing technical support services. 
Before proceeding, let us take a quick look at the common services IT outsourcing offers:
Troubleshooting software, hardware, and network systems

Installing new applications (e.g., antivirus software and operating systems)

Replying to customers' technical inquiries regarding products and services

Tracking, configuring, and maintaining IT systems for compliance and security 

Reviewing, testing, and identifying product safety
Now, let us talk about the 13 ways organizations benefit from outsourcing IT services.
1. Organized Multilevel IT Team  
A third-party help desk is a well-oiled machine. It provides the best possible service through the collaboration of five structured support levels:  
Tier 0 (T0) support

allows users to fix IT issues themselves without agent assistance. Customers access automated or self-service solutions such as a chatbot to find answers to their questions. Frequently asked Questions (FAQs), search functions, blog posts, community forums, and product information are examples of T0 support.  

Tier 1 (T1) support

gathers user inquiries, reviews issues, and delivers solutions. This level deals with about 75% of users' technical concerns using basic knowledge, tools, and remedies. T1 handles password or username recovery, software or hardware issue diagnosis, product or service walkthroughs, and program installation. 

Tier 2 (T2) support

resolves nearly all of the remaining 25% of users' technical issues. Compared to T1 agents, T2 agents are more technically proficient and knowledgeable about products or services. They apply advanced methods and tools to solve IT problems.

Concerns escalate to the next level if the team cannot provide a solution. 

Tier 3 (T3) support

includes the best agents on the service provider's technical support team. They can resolve the toughest and most complex technical issues. T3 specialists use all available resources to find and develop new solutions for highly challenging cases. The team then shares their methods with T1 and T2.

Tier 4 (T4) support

is an external service for issues and incidents not covered by the BPO company's help desk team. T4 is contracted support for components and materials offered by the BPO company. These include vendor software support, device maintenance support, and printer assistance.
2. Easy Access to the Latest Technologies
An outsourced IT support provider gives you access to new technologies, advanced system platforms, and state-of-the-art applications to enhance and simplify processes. Such solutions help the IT outsourcing team handle consumer needs. 
Management programs monitor and record each team member's output and productivity. They also enable agents to take advantage of self-service options, reduce human error, and manage call volumes. 
Aiding the process, help desk software tracks and resolves customer support tickets. It can deal with numerous questions and provide answers via knowledge-based functions. Customer-centric and collaborative applications help third-party personnel quickly and correctly address technical issues. 
In addition, BPO providers use cloud-based technologies to increase efficiency. These virtual platforms take customer experience to a higher level. They integrate all applications, such as customer relationship management (CRM) software, for a seamless workflow. 
Service providers also invest in the following to deliver innovative ways to manage processes: 
Robotic process automation (RPA)

manages software robots that perform specific activities. With the help of automated robots, human agents can pay more attention to critical and urgent operations. 
The

Internet of things (IoT)

is a network of physical devices. IoT uses the internet to share information across this network for faster data access.
Artificial intelligence (AI)

imitates human intelligence in machines or devices. Similar to RPA, AI is cost-effective and boosts team productivity. 
Cybersecurity

protects IT systems against data breaches, online threats, or intrusions. 
3. Trained, Adept, and Qualified Technical Support Team 
One benefit of outsourcing technical support services is that your company gets a team of experienced professionals. 
The third party's contractors are developers, engineers, agents, consultants, and IT managers—all capable of addressing various technical issues. They are well-trained to respond to all levels of customer problems. 
Customer concerns range from basic (e.g., diagnosing problems and troubleshooting) to high-level tasks (e.g., implementing enterprise-wide systems and developing security programs). 
All members of an outsourced technical support team must have the following soft and hard skills:
Active listening 

Analytical skills

Excellent communication and interpersonal skills

Teamwork 

Creative thinking

Organizational skills 

Attention to detail 

Knowledge of different help desk software

Proficiency in Windows / Linux / Mac OS 
Higher-level technical positions require professionals with IT-related or post-graduate degrees. These experts also have the following certifications from well-known software and hardware companies: 
Certified Information Security Manager

Oracle (Java) Certified Professional

Certified Information Systems Auditor (CISA) 

Cisco Certified Network Associate – Routing and Switching

Microsoft Certified Solutions Associate
4. High Degree of Regulatory Compliance and Security 
Confidence in strict adherence to regulatory compliance and data security is one of the significant advantages of outsourcing technical support services. 
A reputable BPO provider ensures its clients comply with the laws and standards set by federal authorities and industry regulators. Noncompliance can result in lawsuits, penalties, reputational damage, and criminal charges.  
Here are some of the general and industry-specific rules a third-party team monitors and abides by:
The

International Organization for Standardization (ISO)

is a non-affilIated and international group that certifies an organization meets its quality assurance standards. Its stringent policies cover all industries, from healthcare and technology to manufacturing and financial institutions. 

The

Telemarketing and Consumer Fraud and Abuse Prevention Act

is a federal law that safeguards consumers from telemarketing malpractices. It directs telemarketers to obtain a registration certificate before practicing their profession.

The

General Data Protection Regulation (GDPR)

is a regulation for companies with clients or customers in the European Union. Considered the world's strictest privacy law, GDPR mandates businesses to protect consumer data and maintain high-level security for up to six years. 

The

Health Insurance Portability and Accountability Act of 1996 (HIPAA)

is a federal regulation for healthcare providers and practitioners. It requires organizations to protect patient health data from illegal disclosure. The law upholds individuals' right to share their medical data with healthcare companies.

The

Payment Card Industry Data Security Standard (PCI DSS)

is a policy requiring all businesses to handle credit card data in a secure environment. PCI DSS aims to improve cardholder information handling to reduce credit card fraud, scams, and theft. 
5. Diverse Pricing Options 
BPO companies provide outsourced technical support services at different prices. Their rates depend on the following:
Base of operations.

Offshore service providers offer reasonable rates; processes are outsourced to countries with low labor costs. For example, the Philippines and India have minimal hourly wages compared to those in North America. 
Reputation

. Established BPO companies typically charge more due to their proven performance in delivering timely, accurate, and efficient services to satisfy client requirements.
Workload

. The bigger the task volume, the higher the service charges. Likewise, the more complicated the processes, the pricier the fees. 
Check out these eight pricing models to choose the best option for your business:
Per-user flat fee

.

A service provider charges you based on the number of users served during a fixed period. 

A per-device flat cost

. The number of devices (equipment and gadgets) used simultaneously determines the fees. 

Ad hoc fee

. This is a per-project payment basis with no fixed fees. The services are available whenever you need help. 

Transaction-based

. The service provider bills you according to the number of transactions incurred at a certain time. 

Cost-plus

. The third-party vendor sets fixed rates. You pay the same amount regardless of the processes or working period.

Maintenance cost

. The outsourcing company periodically invoices you for IT system supervision. Charges can either be fixed or variable, depending on your agreement.

One-off cost

. You pay a hefty, one-time payment to a BPO company for a major project, such as enterprise resource planning (ERP) implementation. Your in-house IT department manages the system.

Monitoring only

. The outsourcing provider offers network tracking and notification services for a fixed monthly fee. The workload covers patch management, virus-free computer systems, and backup monitoring. 
6. Wider Market Coverage 
One advantage of outsourcing technical support services is round-the-clock support across different communication channels. 
Customers can reach the external help desk team anytime—weekends, holidays, or late at night. Improving accessibility and coverage allows you to spread operations globally.  
A third-party technical support team can talk to customers through landlines, cell phones, social networks, live chat, email, and online forums. Omnichannel capabilities ensure agents can serve customers whenever and wherever they are.  
The help desk team can solve technical concerns using integrated communication platforms without disrupting its work. It can contribute to the client's revenue stream by:
Strengthening customer loyalty

. Current consumers continue to support you and purchase your products and services. Loyal customers can also potentially endorse your brand to others. They share their excellent experience with your business on social media. 

Exploring new markets

.

Better technical support coverage means more room to grow your client base and income.

The local market no longer limits your revenue.

Tapping into a diverse talent pool.

International IT outsourcing provides abundant skilled professionals with varied strengths and languages. Recruiting them enables you to provide multilingual technical support and grow your customer base further. 
7. Flawless Omnichannel Communications 
Omnichannel back-office outsourcing services integrate all communication means (e.g., audio, text, and video) into a unified platform for holistic customer interaction. The conversation between agents and consumers is seamless despite changing from one channel to another. 
Below are typical modes of omnichannel communication.
Short message service (SMS)

allows technical support agents to send short text messages from their mobile phones and devices. Customers can also ask technical questions via SMS to receive immediate replies. 

Chatbots

allow users to chat via text or voice commands with an intelligent computer program

. Answering basic consumer concerns is the primary duty of a chatbot. 

Email

is a means for current and potential customers to send electronic messages to the IT team. Users can securely attach files, images, and notes to their requests. Email is ideal for non-urgent, complex issues. 

A

self-service portal

is an online site containing resources that customers can use to fix technical problems without an agent's assistance. This page typically includes FAQs. 

Standard phones

are fixed-line phones that individuals use to contact technical support. This traditional communication technology is reliable and quick to use. 

Live chat

enables inquirers to get in touch with a live agent. They post their queries in a pop-up panel on your website's landing page. Their questions are answered immediately or after a short waiting period. 

Voice over Internet protocol (VoIP) telephony

makes calls through the web using a VOIP phone and a broadband internet connection. 

Social media

includes popular applications customers use to contact the help desk quickly. They can also post feedback on your products or services. Facebook, TikTok, Instagram, and Twitter are examples of social networks. 
8.  Scalability and Flexibility To Optimize Costs
One advantage of outsourcing technical support services is the ability to scale assigned tasks depending on varying business situations. Such flexibility lets you manage operating expenses better. 
A BPO company supplies you with many IT specialists, but there is no risk of overspending on talent. Your service provider takes care of your staffing concerns. Outsourcing IT processes lets you reduce the number of people you need to pay without firing anyone. 
The BPO partner also scales up its operations to accommodate high contact volumes. It can recruit more technical support staff during peak seasons such as holidays, after a successful business campaign, or following major marketing events. Addressing heavy demand by fielding extra IT specialists is its forte. 
In contrast, operating costs remain the same for an in-house team even if call volumes and sales go down. Salary payments and benefits continue. 
Scalability lets you divide the work between your in-house IT department and the third-party help desk team. Under this agreement, your team can work on specialized and high-value processes. The third-party IT team takes on common and repetitive technical tasks. 
9. Competent Work-from-home (WFH) or Hybrid Work Team 
You can outsource data entry services, customer service, digital marketing, and technical support remotely. 
The help desk can virtually access a user's computer and other devices with remote support and a hybrid work setup. Agents use a private and secure online portal to diagnose, troubleshoot, monitor, and solve technical problems. 
A work-from-home (WFH) arrangement means agents no longer need to go to a physical location. They can respond to requests more quickly than off-site technicians.  
Third-party remote workers are effective and productive for these reasons: 
Structured WFH policy

. A BPO firm provides clear guidelines for better remote work conduct. These ground rules are necessary for easier teamwork, collaboration, and workflow. 

Well-furnished remote workers

. A service provider supplies WFH staff with the relevant hardware and software to fulfill their tasks. 

Frequent web meetings

. Team leaders regularly conduct video or audio huddles to check their members' work status and well-being. 

Heavy users of collaboration software

. The third-party technical support team relies on communication tools for real-time and continuous interaction. Skype, Asana, Microsoft Teams, Slack, and Zoom are popular applications. 

High-grade data security

. Outsourced agents employ virtual private networks and reliable antivirus software to safeguard sensitive customer data from cyberattacks. They also use different passwords and verification measures.
10. Decreased Operating Costs To Save Money 
Reducing ongoing expenses is one of the major advantages of outsourcing technical support services. 
Take a look at the costs you save by delegating processes to experts:
Recruitment.

Employing more technical support staff raises costs. Hiring involves spending money on job advertisements, external talent recruiters, candidate screening, examinations, interviews, and onboarding. A BPO partner can handle all these costly processes. 

Training and retraining

. Keeping abreast of technological trends and developments is the responsibility of an IT team. Members must regularly and frequently

upgrade their technical skills and relevant knowledge

to deal with new work challenges. Businesses are expected to finance their training programs (e.g., seminars and post-graduate studies) to learn new skill sets. 

Salary and other compensation

.

An in-house help desk staff receives regular salaries regardless of business activity.  Companies must ensure that worker's compensation, unemployment insurance, and social security taxes are addressed. Adding to these are overtime pay, sick leave, medical insurance, and vacation time.  

Equipment, office space, and work supplies.

Establishing an in-house technical support team involves frequent investing in new hardware, software, and supplies. You also need additional office space. When IT support operations are in full swing, equipment maintenance, system upgrades, and fixes are inevitable. 
11. Enhanced Customer Experience (CX) for Greater Retention
CX is the overall experience a customer has with your business. It encompasses every interaction, from their first purchase to refund and return—all of which contribute to creating a loyal and satisfied customer base.
Here are reasons you want to invest in higher-quality CX for your business: 
Improved brand reputation

. More attention to CX makes your business stand out from the pack. A good brand image is a market differentiator, giving you a competitive edge and a greater chance of capturing industry share.

Greater consumer awareness

. CX provides insights into user preferences, behavior, and buying and usage attitude. The third-party team collects and analyzes consumer data to help you improve products and services for a higher-level experience. 

Lower operating costs

. Better CX is cost-effective. You do not need to spend more on advertising costs to entice more buyers. Recruiting more workers to handle customer complaints about bugs, glitches, and breakdowns will be a thing of the past. 

Increased favorable responses

. Offering pleasant experiences to users strengthens brand loyalty. They are unlikely to change to another brand. Instead, they return to you to buy more, increasing your customer retention and decreasing marketing costs over time. 

Better return on investment (ROI)

. Pouring funds into your CX efforts boosts ROI. A better experience translates to users purchasing more. They are more likely to endorse your products or service to others via word-of-mouth promotions. 
A third-party technical support team provides a superb experience for your customers. They listen to your customers' technical concerns and patiently guide them. The team also makes the features and functions easy to understand for consumers.
12. First-rate Services at Reasonable Costs
One of the key advantages of outsourcing technical support services is that you get high-quality IT assistance at affordable rates. Many BPO companies compete with each other for a fair share of the market in the global back-office outsourcing industry. Each service provider seeks to outdo its rivals by offering excellent services at attractive prices. 
Many BPO organizations have offshoring operations. Their offices are in places such as the Philippines, India, and Vietnam, where a qualified, educated, and cost-effective workforce is available. 
Foreign companies can find cheaper labor in these developing economies than in developed markets such as the U.S., the UK, Western Europe, Canada, and Australia. 
Besides offshoring, BPO companies also use the following types of outsourcing: 
Nearshore.

BPO firms handle outsourcing operations in a country close to the client's headquarters. For example, the BPO company could be in Mexico, while the client's main office is in the U.S., a neighboring nation. 

Onshore.

The operations of the service provider and client are in the same country. But their central offices can be in separate regions. For instance, a healthcare company in New York hires the services of a BPO firm in Texas.
13. Greater Priority of the Core Business 
Delegating secondary processes to a third-party specialist lets you focus on improving business earnings. You spend less time on burdensome and repetitive functions and more on core competencies.   
When you achieve higher revenue as a benefit of outsourcing, you can: 
Deliver better customer service for higher CX

Reward employees with better incentives and perks

Enhance existing product and service quality 

Invest more in staff training and technology

Expand market coverage faster

Develop and launch new products and services 
Maintaining a robust income gives you long-term stability and a competitive edge. A business edge is vital to staying ahead in a dynamic and active industry. 
The Bottom Line
We discussed the benefits of outsourcing technical support services, but you should also consider the risks. After all, there are always two sides to the same coin in a business venture. 
Expect a few trade-offs with outsourced IT support services. The primary drawbacks are a loss of internal management control and hidden service costs. But remember that the benefits outnumber the disadvantages. 
Fix problems immediately to get the most out of outsourcing technical support services. It is up to you to determine whether this business strategy suits your business needs.