Written by Joyce Ann Danieles
Multiple market studies show how comprehensive business process outsourcing (BPO) is. Each report and industry growth statistic note the advantages of collaborating with a service provider. But do you understand the functions of BPO and what the business strategy entails?
Do you know how acquiring such services helps escalate your expansion? How about the factors to consider before outsourcing or the steps to ensure a thriving BPO partnership?
Scroll down to learn more about how BPO can lead to business success if done correctly.
10 Essential Functions of BPO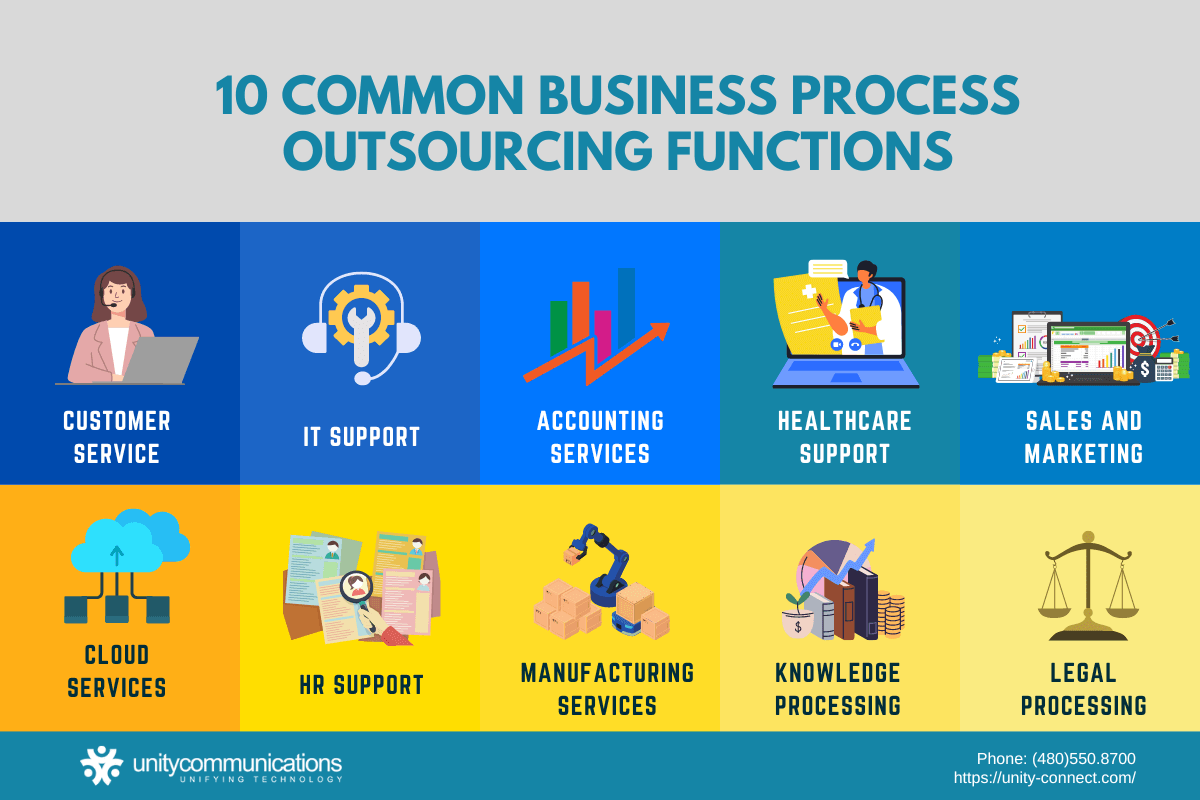 Hiring a third party to do a simple task is the answer that often comes to mind when asked, "What is BPO?"
But choosing the tasks you shall entrust to a provider is more complex. Every front- and back-office function consists of repetitive, tedious processes. Third-party providers also offer these services at varying prices and scopes. A failed investment is possible if you ignore the differences between the types of BPO services when planning.
Fret not! Let us guide you through your BPO journey by detailing the various functions of BPO below.
1. Customer Service: Before, During, and After Transactions
Third-party providers deliver customer service to support consumers before, during, and after a purchase or transaction. Contact and call center providers aim to improve customer satisfaction, loyalty, and retention by performing the following types of customer support:
Voice-based customer service

means assisting buyers through calls and video chat.

Non-voice customer service

refers to addressing inquiries via email or live chat.

Self-service portals

provide online tutorials, knowledge bases, and frequently asked questions (FAQs) to let customers independently find solutions to their problems.

In-person customer service

involves assisting customers through face-to-face interactions.

E-commerce support

covers everything from order processing to returns and exchanges.
2. Information Technology (IT) Support: Technical Issue Resolutions
Also called "tech support," IT support helps businesses resolve technology-related issues. Depending on your budget, you can fully or partially outsource these tech-related services with a custom package.
Help desk support

covers quick remote solutions for hardware and software issues.

Desktop support

is similar to help desk support but focused on computer systems.

Network support

prioritizes managing and maintaining your network infrastructure.

Infrastructure support

pertains to troubleshooting, configuring, and optimizing systems. 

Security support

is performing various defensive measures to safeguard your IT assets. Service providers adhere to security standards to help you avoid wasting about

$4.35 million

in total data breach costs.
3. Accounting Services: Financial Data Collection and Reviews
Businesses wanting to free up finance-related paperwork while saving costs acquire such functions from BPO companies. They usually assign the services listed below to a third-party team.
Accounts payable

involves

payment processing

and vendor invoice management.

Accounts receivable

means handling customer invoices and payments.

General ledger accounting

refers to organizing financial transactions and statements.

Financial analysis

is the study of financial data to produce key performance insights.

Tax preparation

includes drafting and filing tax returns based on compliance rules.

Treasury and cash management

involve monitoring cash flows and optimizing liquidity.

Financial reporting

covers financial data collection, analysis, and report drafting.
4. Healthcare Support: Non-medical Services
Medical providers entrust their non-clinical tasks to third-party teams to prioritize delivering superior patient care. They procure these healthcare BPO services to boost cost efficiency.
Medical billing and coding

mean managing patient accounts and insurance claims.

Medical transcription

is the conversion of medical records into written reports.

Claims processing

involves validating patient eligibility and requirements for claims.

Revenue cycle management

oversees financial-related healthcare operations.

Medical records management

covers the administration of patient records.

Healthcare analytics

involves collecting and analyzing health data to inform decision-making.

Patient support

includes appointment scheduling and telehealth assistance.
5. Sales and Marketing: Promotional Campaigns
Third-party providers from overseas or a neighboring country also offer these sales and marketing services to help improve your bottom line. 
Lead generation

involves identifying potential buyers via targeted campaigns and outreach.

Sales support

means providing tools and training activities to boost sales.

Market research

includes studying industry trends and business improvement areas.

Marketing collateral development

involves designing and producing marketing materials.

Social media management

refers to handling social media-based product promotions.

Email marketing

involves developing creative marketing campaigns sent via email.
6. Cloud Services: Digital Storage and Management Tasks
Cloud services are among the commonly procured functions of BPO. These cloud-related tasks help simplify the collaboration between your back and front offices.
Cloud infrastructure management

includes maintaining cloud servers and storage.

Cloud migration

is the process of transferring on-premises files and systems to the cloud.

Cloud security

pertains to implementing measures and using tools to protect the cloud.

Cloud consulting

provides expert advice regarding cloud adoption and optimization.

Cloud maintenance

covers cloud system troubleshooting and performance monitoring.
7. Human Resources (HR) Support: Workforce Retention Efforts
Boosting efficiency urges many organizations to outsource their HR-related tasks.
Payroll processing

refers to calculating and disbursing employee salaries.

Benefits administration

involves the management of employee benefits.

HR administration

includes organizing employee records and performance reporting.

Recruitment and staffing

cover the hiring process, from posting job vacancies to onboarding new hires.

Employee relations

facilitate employee coordination and conflict resolution.

Training support

is hosting employee training and upskilling programs.

HR consulting

means providing expert guidance on HR-related issues.
8. Manufacturing Services: Streamlined Production Processes
Manufacturing outsourcing means contracting a provider to handle your production-related tasks. Most large enterprises adopt offshore outsourcing for these BPO functions to minimize labor costs. 
Assembly and production

include transforming raw materials into usable goods. 

Logistics

cover product transportation, warehousing, and distribution.

Quality control and testing support

involve product quality assurance and evaluation.

Design and engineering

comprise product development and prototyping services.

Supply chain management

involves monitoring the flow of goods and services.
9. Knowledge Processing: Data Optimization 
Knowledge process outsourcing (KPO) is tapping into service providers to conduct data-driven business tasks. KPO providers use advanced data analytics tools to gather, analyze, and produce market insights for improved strategic planning and business decision-making.
10. Legal Processing: Regulatory Support Activities
Legal process outsourcing (LPO) refers to outsourcing legal support services to third-party providers. LPO services include contract drafting, legal research, litigation support, and document review.
Ways BPO Functions Drive Success for Businesses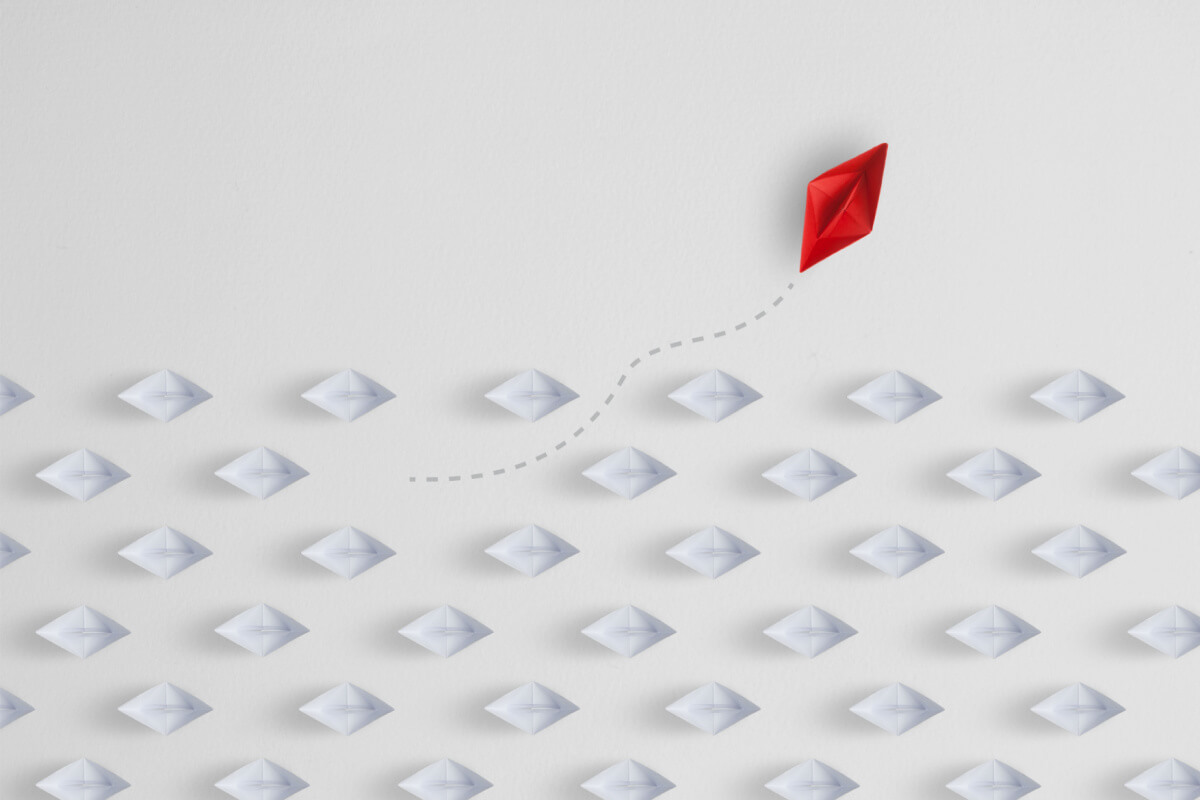 According to Grand View Research's latest report, the BPO industry will reach a market value of almost $262 billion in 2022. This figure shows that many companies rely on BPO providers to boost their business operations.
These common scenarios show how acquiring BPO functions helps escalate your business growth.
Service providers let you reduce operating costs by offering services payable monthly, hourly, or via a subscription. They eliminate the need to spend individually on labor, infrastructure, and real estate.

BPO vendors

employ skilled and well-trained contractors. They ensure their staff undergoes regular training and upskilling programs to accomplish tasks quickly and effectively.

Contractors optimize robust technologies and solutions such as artificial intelligence (AI), cloud computing, and robotic process automation (RPA). These systems allow them to streamline your repetitive and time-consuming processes.

Vendors help enhance your core competencies by taking over the burdens of non-core processes. They specialize in each BPO function, so expect superior outcomes. They simplify your tedious processes so that you have sufficient time to improve your primary capabilities and achieve a competitive advantage.

Third-party teams enable you to prioritize your core initiatives by efficiently handling your paperwork and customer-facing workload. The cost reduction they offer also allows you to devote more resources to revenue-generating efforts.
Key Considerations Before Outsourcing
To ensure success, determine and understand critical factors when planning for onshore, offshore, or nearshore outsourcing. Before procuring some functions of BPO, take note that the right BPO provider should: 
Have a good market reputation and high credibility,

Guarantee cost efficiency,

Possess extensive industry experience,

Hold industry certifications and accolades,

Implement a robust

quality assurance

process,

Use centralized communication and collaboration channels,

Employ a skilled and adaptable workforce,

Deploy up-to-date technology and infrastructure,

Execute strong data security and regulatory compliance measures,

Exercise cultural and linguistic affinity,

Have positive referrals and recommendations,

Emphasize fast project turnaround,

Easily adjust to changing business needs, and

Value transparency.
Best Practices for a Successful BPO Engagement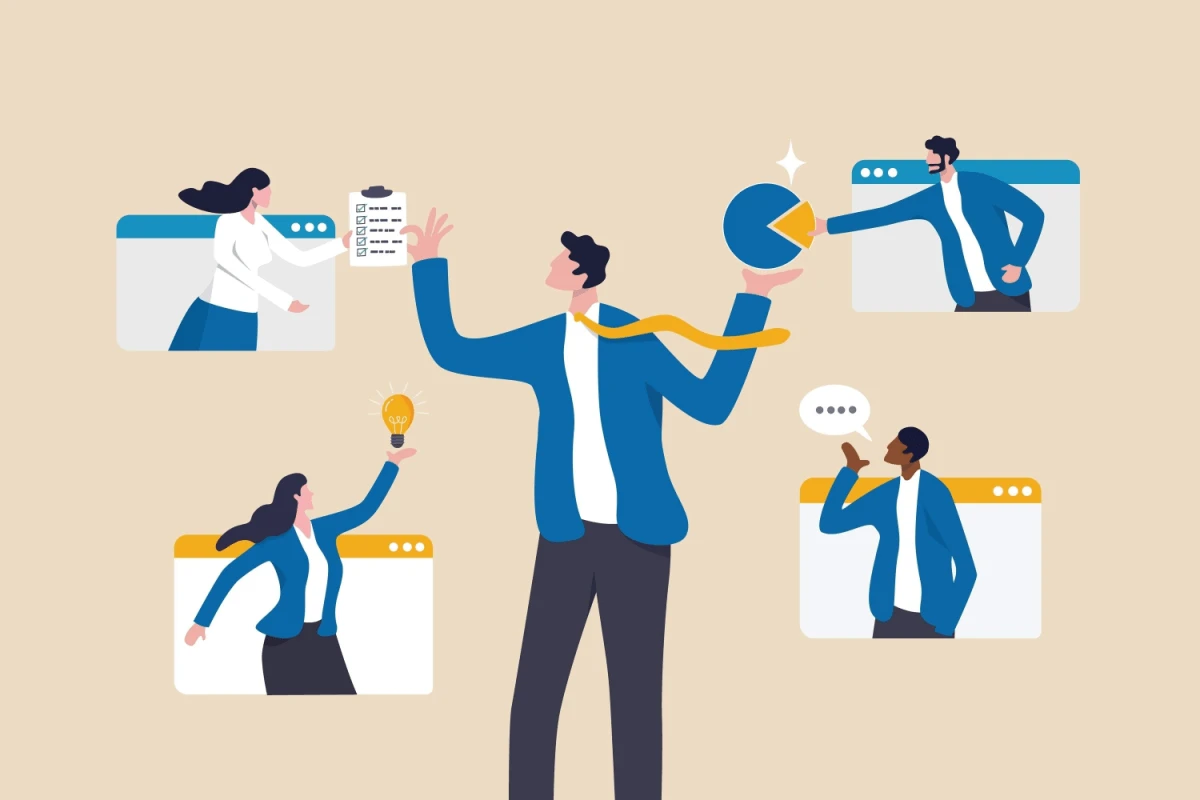 Whether you acquire nearshore, offshore, or onshore outsourcing, you must know how to work well with your BPO organization. Carry out these best practices when assigning business functions to a BPO provider to ensure success and returns.
Review and update service-level agreements (SLAs) to identify issues and develop appropriate resolutions. 

Designate a permanent contact person to oversee BPO collaboration. 

Support BPO training by providing handbooks that introduce your business offerings and strategies. 

Talk to your BPO vendor regularly through meetings or centralized communication channels to

increase productivity almost five times

, especially when working remotely.

Develop and use key performance indicators (KPIs) to track and assess your provider's accomplishments.
The Bottom Line
Assigning too many non-core tasks to your in-house team hinders them from prioritizing and improving your core business functions. Hence, you must carefully decide which processes to outsource to BPO companies. 
You must also learn how to work effectively with the right service provider to achieve long-term benefits and investment returns.
Once you are ready to enter into a contract, let's connect. Unity Communications offers multiple BPO functions to help attain your enterprise's success.
Enjoyed what you just read? Share it with your network.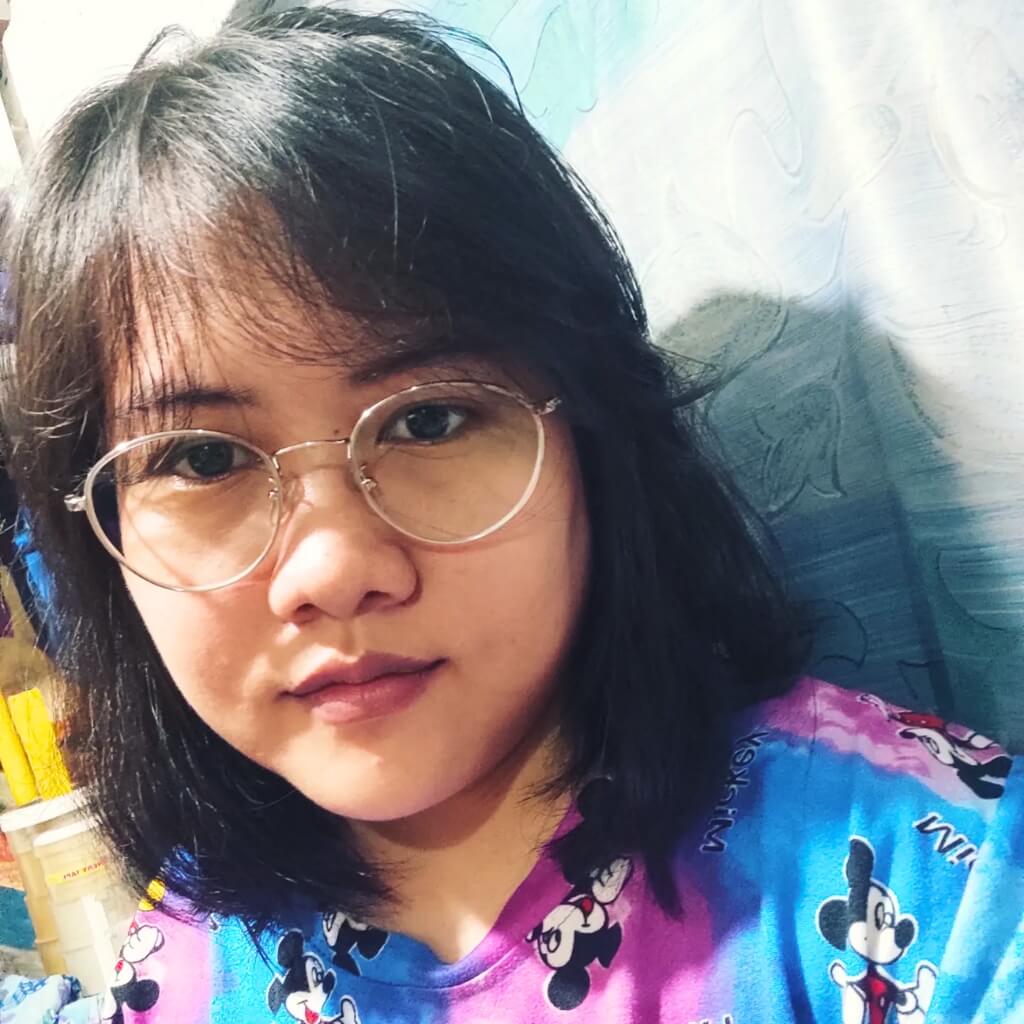 Joyce Ann Danieles is an SEO content writer from Manila, Philippines. She's comfortable writing outsourcing-focused articles, helping you clarify the confusing concepts surrounding the BPO industry. With her experience in news writing and copywriting, she's always ready to feed your brain with random facts and creative insights.
Outside work, Joyce explores the world of literature. She tries to write fiction she hopes to share with everyone someday.