Written by Dion Jay Tality
Health insurance providers play a crucial role in healthcare delivery. They ensure medical coverage while protecting members from financial losses.
However, optimizing operations is key for health insurance providers' profitability and share of the marketplace. One vital aspect of client communication is regular healthcare insurance printing. Health plan copies, explanation of benefits (EOB), and more must be constantly updated and compliant with various requirements. 
Healthcare BPO comes to the rescue. You can hire a third-party service provider to print your insurance documents, among a handful of other benefits, and significantly impact your costs.
Not convinced? Read on to learn how you can benefit from outsourced printing for healthcare.
What Is Outsourced Printing for Healthcare?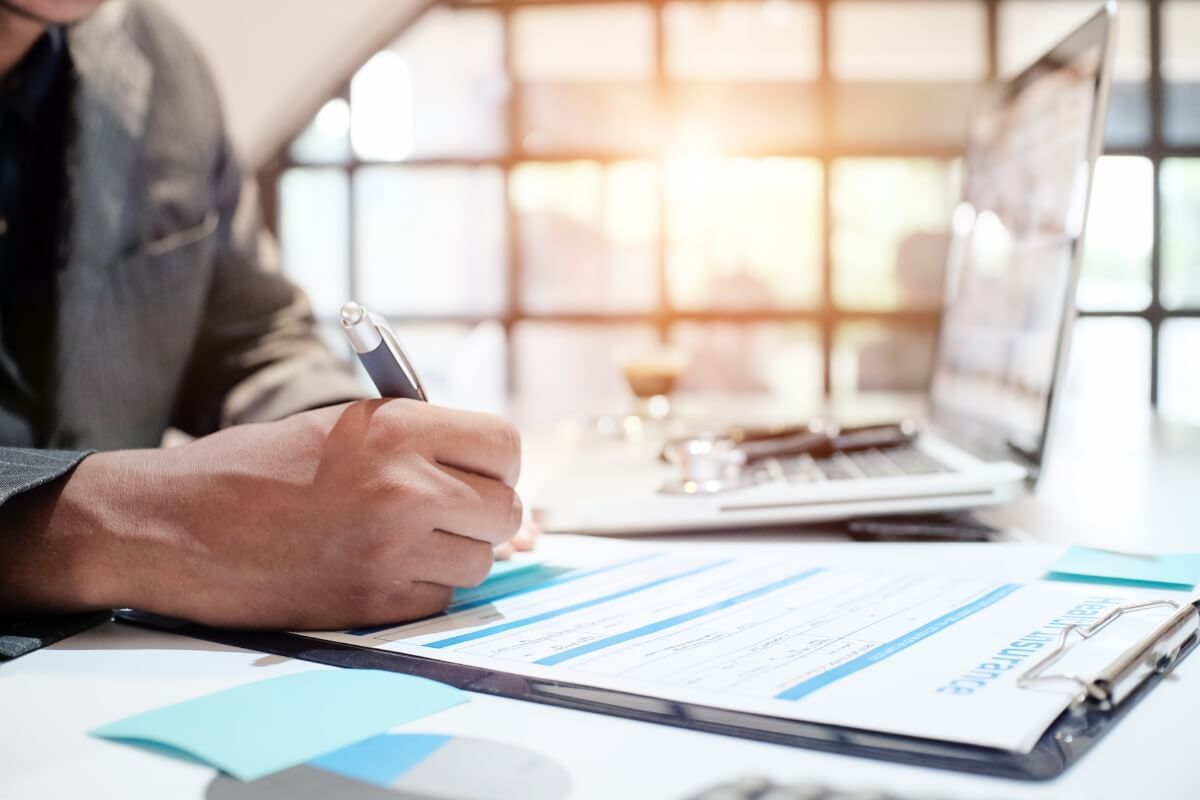 Outsourced printing for healthcare entails entrusting an external service provider with all your health-related documents. The vendor handles the printing and mailing of your insurance documents to patients.
These communication materials usually include:
Explanation of benefits (EOB)

Explanation of coverage (EOC)

Medical invoices (from hospitals, clinics, and labs)

Late payment and collection notices

Referral approval and denial letters

Patient information updates

Processed insurance claims

Health insurance updates

Insurance marketing materials
The healthcare BPO industry helps hospitals with clinical and non-clinical functions. Third-party vendors offer printing services to match the sector's need to produce health documents.
The health insurance sector is similar in this regard. Its global market is expected to grow from almost $2 trillion in 2020 to over $4 trillion by 2028. More insurance documents will need to be produced, particularly EOC, EOB, and insurance claims. Insurers should find outsourced printing for healthcare advantageous.
How Can Insurance Providers Benefit From Outsourced Printing for Healthcare?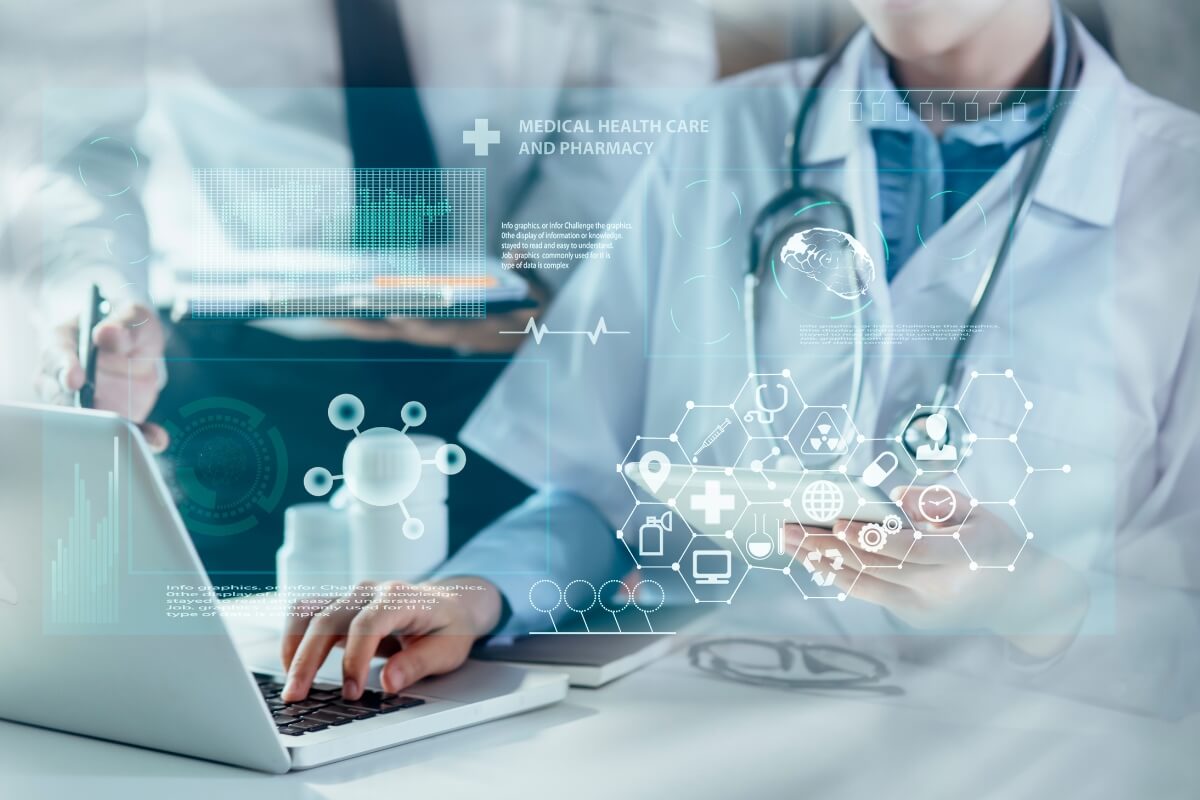 The health insurance sector is a growing market. Health insurance coverage will continue to expand, thanks to healthcare reforms such as the Affordable Care Act (ACA) and states voting to expand Medicaid. Millions of uninsured Americans will have access to quality healthcare.
But servicing such a large number of new clients poses a challenge. They must strictly adhere to ACA while optimizing their operations and producing fundamental health documents. These documents are essential for member communication and patient management, so they must be of high quality.
Enter healthcare BPO services. Third-party service providers now offer health-related printing services. They also cater to insurance companies that need to produce bulk documents regularly.
Explore how insurance providers can benefit from outsourced printing for healthcare below.
1. Enhance Patient Communication
Patient communication is part of the patient management strategy. It involves opening lines of communication between patients and insurance providers. It helps facilitate constant and robust interaction between the two groups. The ultimate goal of patient communication is to foster good relationships vital to healthcare delivery.
Outsourcing printing for healthcare enhances patient communication. A business process outsourcing (BPO) service provider can take care of all your insurance documents. Such documents are vital in educating members on insurance trends, health coverage, and paid medical services. Transparent communication in these matters helps promote good relationships with clients.
2. Improve Data Accuracy
Health insurance providers deal with a massive amount of data. EOB and processed claims need to be accurate. Any insurance error is a potential HIPAA violation subject to legal implications. Small mistakes, such as incorrect patient and provider details and ICD, CPT, and HCPCS errors, might prove costly for insurers.
Outsourced printing for healthcare helps improve your data accuracy. Your insurance team can focus on content creation and not worry about the printing work. A reliable BPO company does not risk insurance data during printing. Your provider adheres to HIPAA guidelines for protected health information (PHI).
3. Ensure Timely Healthcare Delivery
Constant patient communication is vital for prompt healthcare delivery. Health insurance members should always have their EOC copies handy. They refer to these documents when looking to get medical services. Thus, they should receive EOB on time to make urgent, informed medical decisions.
A third-party printing services vendor can produce insurance copies on time, whether EOC, EOB or claims. That way, your insurance members can keep abreast of their health coverage. They do not have to suffer delays when getting medical services.
4. Produce Quality Insurance Documents
Health insurance members pay premiums to get health plans that fit their needs. For this reason, they deserve the best insurance services, including healthcare customer service, insurance verification, and claims processing. Receiving quality documents is something all clients are entitled to.
Outsourced printing for healthcare ensures the quality of your insurance copies. Your contracted service provider not only considers your documents' aesthetics; it also factors in content quality for easy reading and patient education. Your insurance members can get the best of what they deserve through this service.
5. Save on Operating Costs
Healthcare operations are costly, and the health insurance sector is no exception. Printing large quantities of insurance documents is just one expense they must consider. While they print EOC copies only once, they regularly produce EOB copies and claims.
Cost reduction is the top reason health insurance providers outsource. Outsourcing is cheaper than investing in resources and hiring employees for document production. They can even get a package with mailing services on top of the actual printing service. Outsourcing thus helps save money in the long term.
6. Build Patient Trust
Health insurance providers protect their members from financial losses and ensure healthcare delivery. However, they are health organizations that rely on insurance premiums for survival. Ultimately, their goal is to turn patients into insurance members and provide the healthcare they need. It's a win-win deal for both parties.
On top of outsourced printing for healthcare, insurers can adopt non-medical and medical BPO services. Working with a third-party vendor that offers printing and mailing services can ensure accurate information and robust patient communication. Clear, constant communication helps you build and earn patient trust.
7. Boost Print Marketing
As mentioned above, insurance companies are health businesses. They need a marketing strategy to promote their products and services and engage with potential patients. Expertise in digital marketing techniques such as search engine optimization (SEO), pay-per-click (PPC) advertising, and social media marketing is essential for an effective campaign. Print marketing is also relevant to this day.
Hiring a third-party service vendor is best for your marketing efforts. It can help you produce, print, and mail promotional materials such as:
Flyers

Pamphlets

Brochures

Posters

Banners

Postcards

Business cards

Newsletters
These marketing materials are necessary for insurance promotion. Your contracted vendor can help optimize your printing operation and boost insurance marketing.
8. Attract Insurance Members
Thriving health insurers have a growing number of insurance members. Patients trust and have confidence in them for a handful of reasons. They know they get the health coverage they deserve even if they pay premiums. But attracting patients, to begin with, requires insurance sales and marketing.
To win new members, start by improving your insurance print materials. They must be aesthetically appealing and provide easily accessible content. They must also be produced and printed for on-time circulation. One advantage of hiring a third-party vendor for outsourced printing is that they can help you create compelling marketing copy.
9. Ensure HIPAA Compliance
Federal law on healthcare calls for 100% compliance with the Health Insurance Portability and Accountability Act of 1996 (HIPAA). It sets the national standards for using and disclosing PHI. Such protection is vital because healthcare fraud costs the U.S. about $68 billion annually.
Insurance companies are subject to HIPAA compliance, too. As such, it safeguard PHI that reaches patients and healthcare providers. You should protect insurance documents such as EOC, EOB, and insurance claims. Most healthcare BPO companies have HIPAA compliance at the top of their minds. You can safely consider working with one for your healthcare printing needs.
10. Capitalize on Print and Mail Solutions
We have listed several advantages of Healthcare BPO. These apply to outsourced printing for healthcare. A third-party vendor can take care of all your insurance documents. But they can also optimize your insurance processes, improve patient communication, and attract new members.
The best part is that these vendors often offer packaged services. A package can include mailing options as well as printing work. Third-party vendors cover various insurance materials and ensure HIPAA compliance. So there's no need to worry about quality when considering a BPO vendor that offers print and mail solutions.
The Bottom Line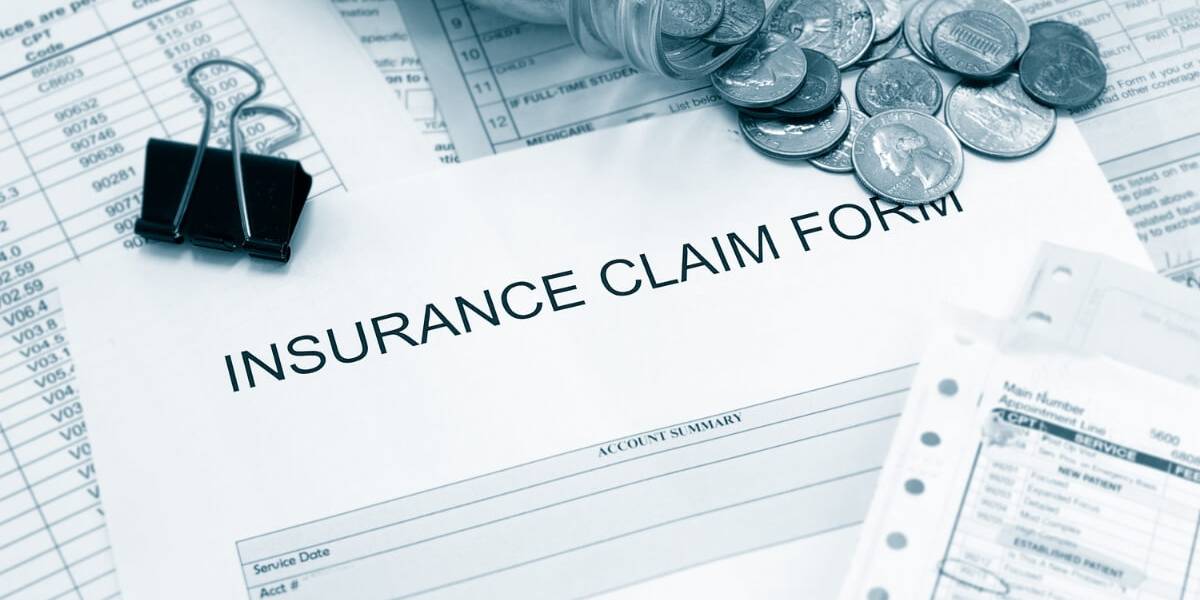 Health insurance providers need to print insurance documents constantly. EOB, EOC, medical invoices, insurance updates, and marketing materials are just some examples. These insurance documents must be accurately produced and promptly sent to patients.
Outsourced printing for healthcare is key to optimizing your insurance operations. How? It offers many potential benefits, such as enhancing patient communication, building member trust, and ensuring HIPAA compliance.
Communication materials are vital in educating insurance members and ensuring healthcare delivery. The right third-party vendor can help improve your insurance printing operation.