Many startups and small businesses have a hard time hiring an accountant, especially one with the substantial skills needed to manage the company's financial statements and bank account operations, oversee financial data, and put together outgoing invoices. Right now, it is even more difficult to hire a qualified and competent professional at an affordable rate.
Roughly a third of small businesses and startups outsource bookkeeping. Most businesses that outsource bookkeeping are those that are uncomfortable doing their accounting by themselves.
Even though it is a common belief that bookkeeping and accounting must be conducted in-house, it's crucial to ask yourself whether you and your employees have sufficient skills and experience to accomplish the job and competently complete increasingly complex accounting tasks.
It is probably a good idea to at least look into outsourced bookkeeping services to determine if a specialist can accomplish the same tasks better,  faster, and cheaper. 
Read more: Best Cloud-based Business Phone System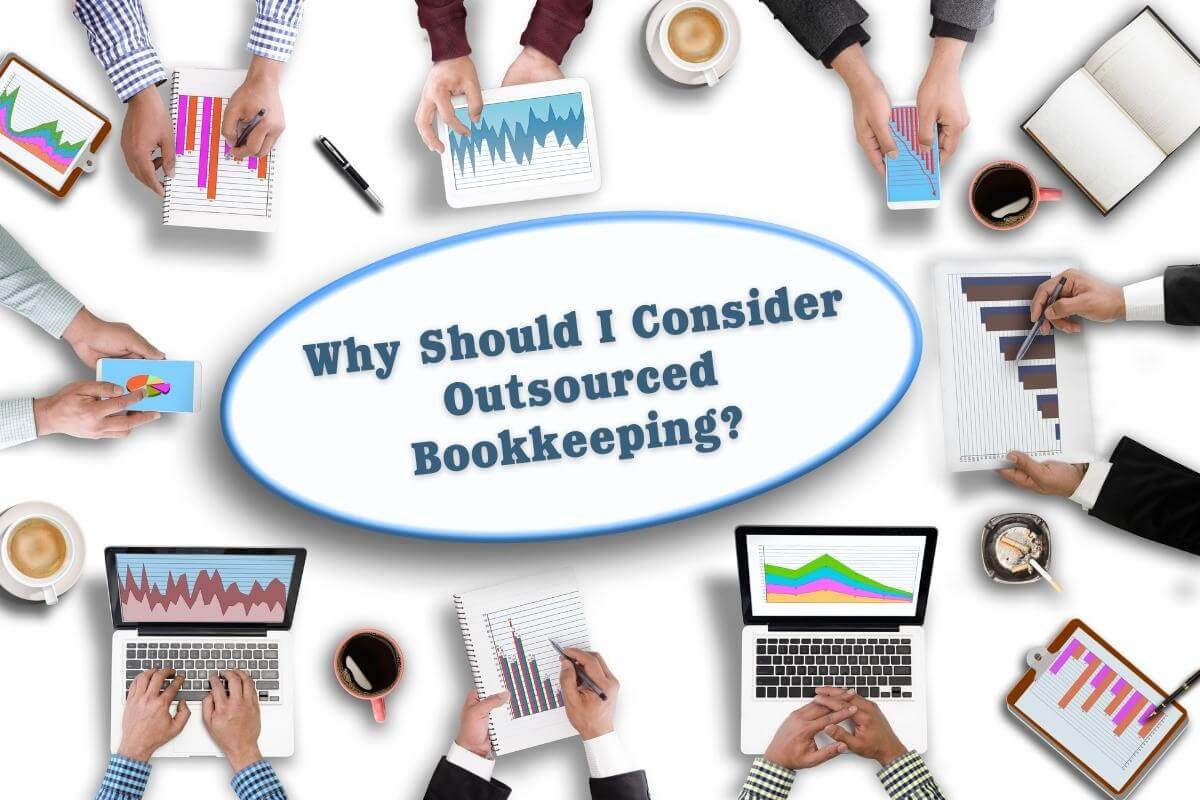 Why Should I Consider Outsourced Bookkeeping? 
Plenty of executives and managers have seen the positive aspects of outsourced bookkeeping and accounting services. Here are some of the reasons why businesses opt for outsourced bookkeeping as a way to grow and scale up: 
1. Cost-Saving Accounting Services
More often than not, business owners see outsourcing as an additional expense, and therefore unessential for the business. This is not at all an accurate perception. In fact, it is the opposite. 
Many businesses that outsource bookkeeping do so because they want to reduce their operational expenses but, very importantly, without sacrificing the quality. 
The savings that outsourced bookkeeping provides is considerable since many outsourcing firms offer their services at a more affordable price (usually because of the lower cost of labor at the firm's location).
Not to mention, outsourced bookkeeping saves you money since you don't have to pay employee salaries, taxes, or related office supplies while getting the benefit of having a full-time or part-time employee. With outsourced bookkeeping, you only pay for what you need. There is no productivity loss, as is often the case when working with in-house full-time employees. 
Discover: Cloud Phone System Pros and Cons 
2. Reduces the Costs of the Hiring Process
Many businesses do not consider the time well-spent when scouting a professional bookkeeper or accountant. If you look at the whole picture, the process of recruitment is a rigorous task. Managing it requires resources, from developing a recruitment strategy to choosing applicants and interviewing them. The recruitment process takes away time and resources that are better dedicated to growing your business. Outsourcing non-core functions such as bookkeeping enable you to cut back on time spent on hiring full-time employees and should account for the total savings of outsourcing business processes.
3. The Bookkeeper Serves as Your Advisor
An excellent bookkeeper will offer you advice on how you can make your bookkeeping functions more efficient. Since outsourced bookkeepers work with multiple clients simultaneously, they may be able to propose suggestions learned from another client, whether it's about accounting software, taxation, or other financial advice. 
You might be interested in: What's a Cloud-based System? 
4. Access to Expert Accountants and Bookkeepers
Outsourced bookkeeping gives you the opportunity to work with high-level professionals at an affordable price. Since outsourced bookkeeping firms maintain market competitiveness by continuously improving the skills and qualifications of their workforce, you get to take advantage of their knowledge on accounting trends, tools, and solutions. On top of that, these firms have more access to extensive training programs and courses in which they regularly participate. 
If you choose your outsourcing partner wisely, you can rest assured that your bookkeeping is in the right company's hands.
5. Ease of Scaling Up Bookkeeping 
Outsourced bookkeeping firms have the ability and resources to scale up your bookkeeping functions without any lag. If, for instance, your bookkeeping tasks overstep the number of tasks a single employee can perform, you can quickly be assigned an extra workforce.  Many bookkeeping providers charge an hourly rate. This means you can easily scale up or down the hours without much interruption 
Further reading: How to Set Up Office Phone System?
6. Access to Automation Technologies
Certain bookkeeping tasks require automation technologies to save time and reduce the risk of error. Automation technologies such as SAP, QuickBooks, Visma, and others enable you to catch potential problems and resolve them during their infancy. Outsourcing your bookkeeping provides you with access to advanced automation technologies to streamline the accounting process. Most outsourced bookkeeping firms maintain competitiveness by hiring bookkeepers and accountants who are proficient with these automation tools. 
Read more: What's a Hosted VoIP?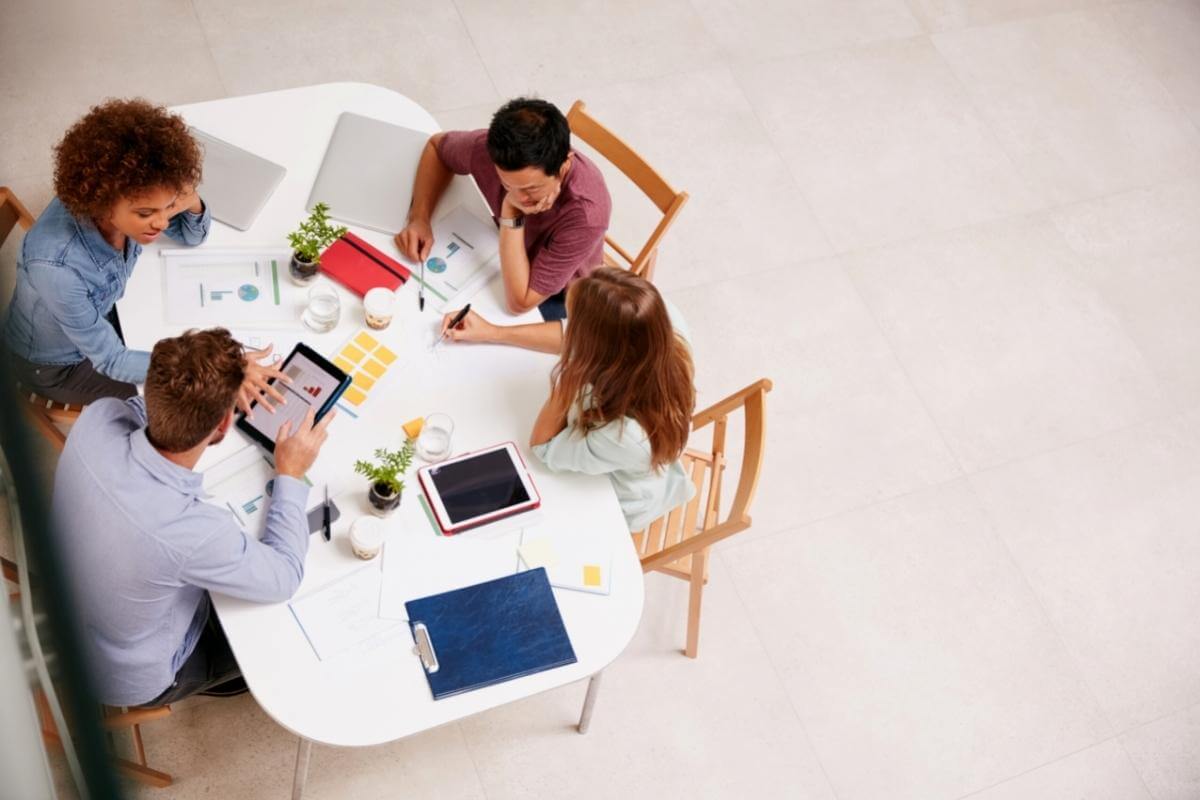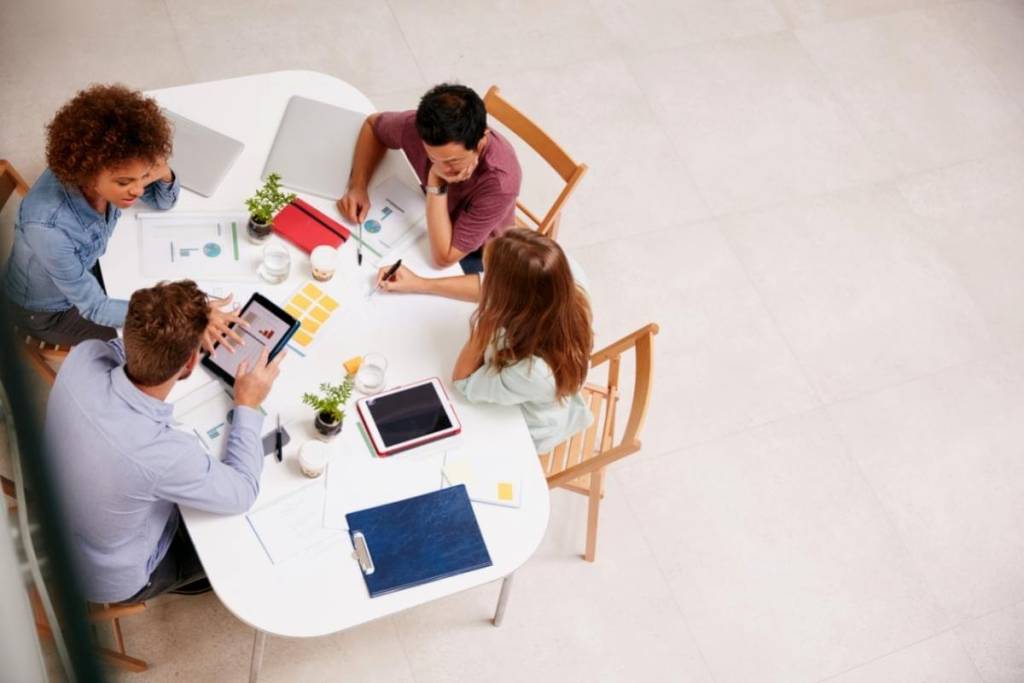 When does Outsourced Bookkeeping Make Sense?
Typically, outsourced bookkeeping and accounting work the best when:
The extra help is needed e.g., a full-time employee is going on long-term leave or holiday, or for temporary and seasonal functions such as an end-of-year report.

The business does not need a full-time bookkeeper but requires staff with more experience and skills than what office managers and other employees can provide.

A rapidly growing company aims to upscale its bookkeeping and accounting functions.

An organization, regardless of size, can't find a full-time bookkeeper with sufficient skills and abilities at an affordable price.
One or more of these indicators also need to occur in order for businesses to start considering outsourced bookkeeping solutions:
Reaching $1 million in revenues

Acquiring capital from an outside investor

Launching into faster growth stage of the business life cycle

CEO is no longer capable of being involved in all aspects of the business

Requiring more outputs from QuickBooks than billing and collections

Needing more sophisticated financial reports for decisions based on financial data
Often, businesses with a "get better" agenda but that remain unhappy with the status quo are the ones who see outsourced accounting as a way to easily scale up to management accounting. These businesses view outsourcing as a competitive advantage that enables them to be the best in their field without requiring much initial investment of time or money.
Read more: Business Phone System Cost


Conclusion
Among the many outsourced bookkeeping providers available, consider looking for service providers with substantial experience and offer excellent quality. It helps to verify the skills the outsourced bookkeeping firm claims to have. Conduct background checks on the firm's team composition and assess their portfolio of past clients. Taking these steps paints a better picture of the outsourcing firm's proficiency.
Outsourced bookkeeping should give you access to the best accounting experience- from organized records and books to preparing your company for potential business audits. With a strong back-office for bookkeeping functions, you can confidently take charge of your growing business.