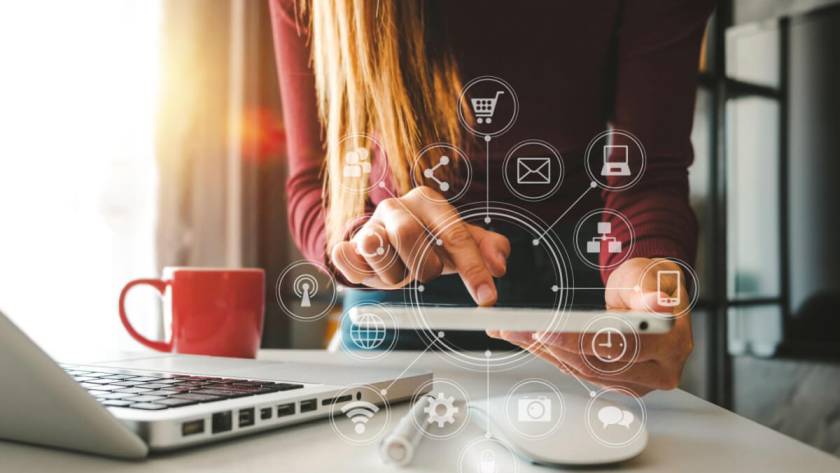 Do you want to transform your call center operations? 
Have you heard of the latest customer communication technologies, such as contact center as a service (CCaaS), robotic process automation (RPA), voice-based assistance, and omnichannel support?  
Do you wonder what an omnichannel contact center is? 
This guide helps you understand omnichannel contact centers, their benefits, potential issues, types, and future. It provides you with relevant information for better decision-making. 
Let's dive in! 
What Is an Omnichannel Contact Center?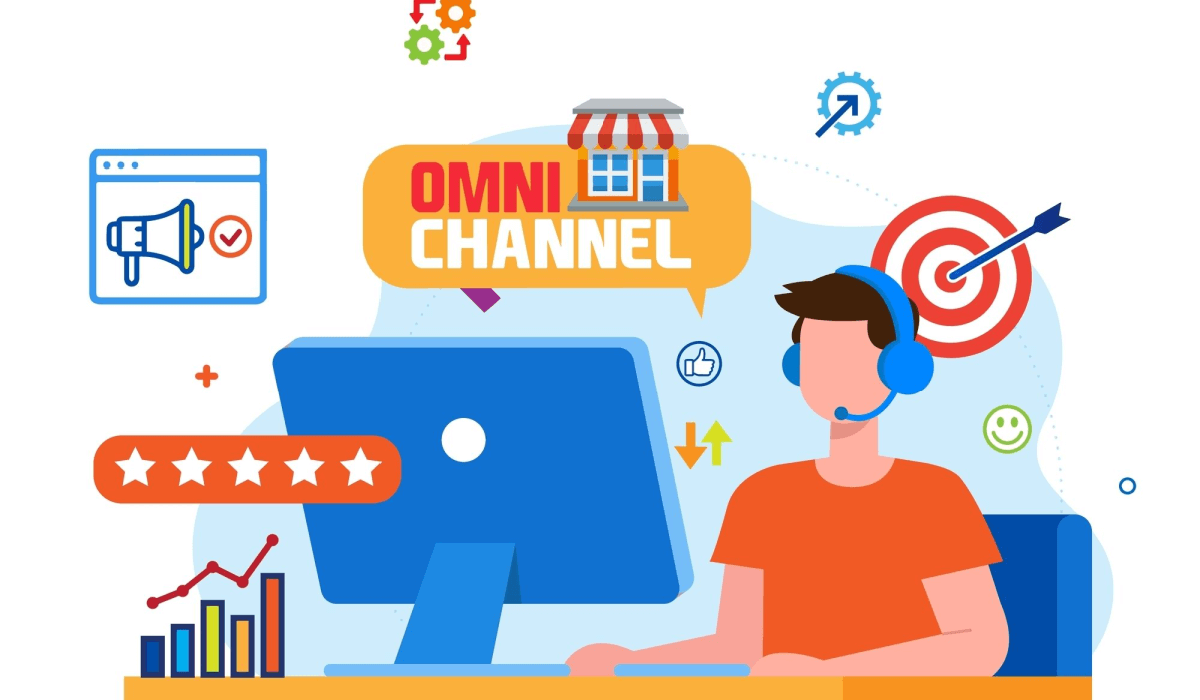 An omnichannel contact center is a company department that assists customers with concerns about another company's products and services. It answers their questions through their preferred communication channels. 
Unlike a call center, a contact center uses many modes of communication, such as audio, video, and text. It employs human agents and advanced computer programs to address customer inquiries. It aims to deliver high-quality support for an excellent customer experience. 
An omnichannel contact center can be in-house or outsourced to a business process outsourcing (BPO) company. 
Running an in-house contact center lets you manage the customer service, help desk, and sales support operations. On the other hand, outsourcing permits a BPO provider to handle all or some of your processes for an agreed service fee and period. 
Types of Omnichannel Communications
The following are examples of communication methods in an omnichannel contact center:
Voice over internet protocol (VoIP) telephony

. Consumers can call your office using high-speed internet and a VoIP phone acquired from a service provider. 
Social media.

Customers receive service through social networks such as Twitter, Instagram, and TikTok. They can also post their comments, reviews, and feedback regarding your company's products and services.
Live chat

. Customers use chat functions to quickly post messages in a small pop-up window on your company website. The live chat team can reply immediately to their inquiries. 
Standard phone.

Individuals call

contact center agents

using fixed-line phones or telephones to ask about your products and services. Many customers still depend on this technology for practical reasons. 
Self-service portal.

Consumers check your web pages instead of contacting your team to resolve issues

. Your website provides useful resources and information, including answers to frequently asked questions (FAQs).
Email

. Existing and prospective customers send you electronic messages about noncritical requests and complaints. This mode provides user privacy and accepts and secures documents, files, and images.
Chatbot

. People interact with a computer program that can mimic human conversation through voice commands or text chats. Chatbots help human agents with different tasks, typically dealing with common consumer issues and questions.
Short Message Service (SMS).

Consumers can send short text messages to the contact center using their smartphones and mobile devices. SMS is easy to use and can notify you of responses immediately.  
Omnichannel Drives the Contact Center Software Market 
Omnichannel solutions are becoming more popular because they offer first-rate customer experiences. As such, they drive the high adoption of contact center tools and applications.
Based on the latest report by Grand View Research, the contact center software market will stand at almost $150 billion by 2030. The industry will register a compound annual growth rate (CAGR) of around 23.2% within the forecast period.
Businesses worldwide have integrated contact center technologies to efficiently resolve customer issues across channels. Leading this effort are the enterprises that use the latest platforms to automate everyday tasks.
The study adds that call volumes have increased since the pandemic. Contact centers address the call spike with intelligent omnichannel routing, connecting customers to the right agents.
It also cites that contact centers are slowly migrating from on-premises operations to cloud-based systems. The shift to virtual platforms enables them to provide multiple suites of the latest customer service applications, including omnichannel solutions. 
How Big Companies Use Omnichannel Solutions
Omnichannel solutions are not limited to contact centers. Ecommerce and brick-and-mortar stores use this integrated approach to serve consumers. The four examples below give you a better idea of how omnichannel solutions deliver an excellent customer experience.
Starbucks

. The coffeehouse company allows customers to earn reward points through a physical or mobile Starbucks card. The points can be used to order drinks in advance. The card can be reloaded and updated across all of its channels.
Amazon

. The online store lets customers pick how they want to shop. Amazon's app and website instantly sync users' shopping carts upon signing in. The omnichannel solution allows customers to browse and buy based on their preferences.
Sephora

. The personal care and beauty product retailer uses omnichannel to connect its apps to customers' mobile devices. In return, customers can accumulate reward points for in-store and online shopping, view YouTube makeup tips, and more.
Nike

. The sporting goods company combines its digital and physical services with omnichannel support to provide consumers with a complete shopping experience. The apps and tools collect customer data to improve their buying journey.
Omnichannel Contact Centers vs. Multichannel Centers
An omnichannel contact center incorporates all the communication modes (video, audio, and text) into a single system for round-the-clock and seamless consumer interaction. The agent-customer conversation is continuous even when switching from one channel to another.
By contrast, a multichannel contact center serves consumers via different channels, separate from each other. The communication modes are not linked and are asynchronous.
Let's examine their main differences.
| | |
| --- | --- |
| Omnichannel Contact Center | Multichannel Contact Center  |
| Focuses on customer experience by using several integrated communication channels | Concentrates on enhancing customer engagement with multiple but separate channels |
| All channels use a single type of software | Not all channels run on the same system |
| Vital consumer data can be monitored and reviewed in real-time for accuracy.  | Important consumer details might be missed because channels are independent. |
| Communication is uninterrupted when customers jump from one channel to another.  | Customers rely on a single channel at a given moment and cease interaction when changing to another channel. |
| Customer information at different touchpoints is available to agents, saving callers from having to repeat themselves.  | Agents on different channels have no access to real-time customer data, making consumers state their concerns again.  |
An omnichannel contact center is also considered multichannel because it uses multiple channels to deliver support. But its distinction rests on the flawless interaction customers experience during their engagement. 
What Are the Benefits of an Omnichannel Contact Center?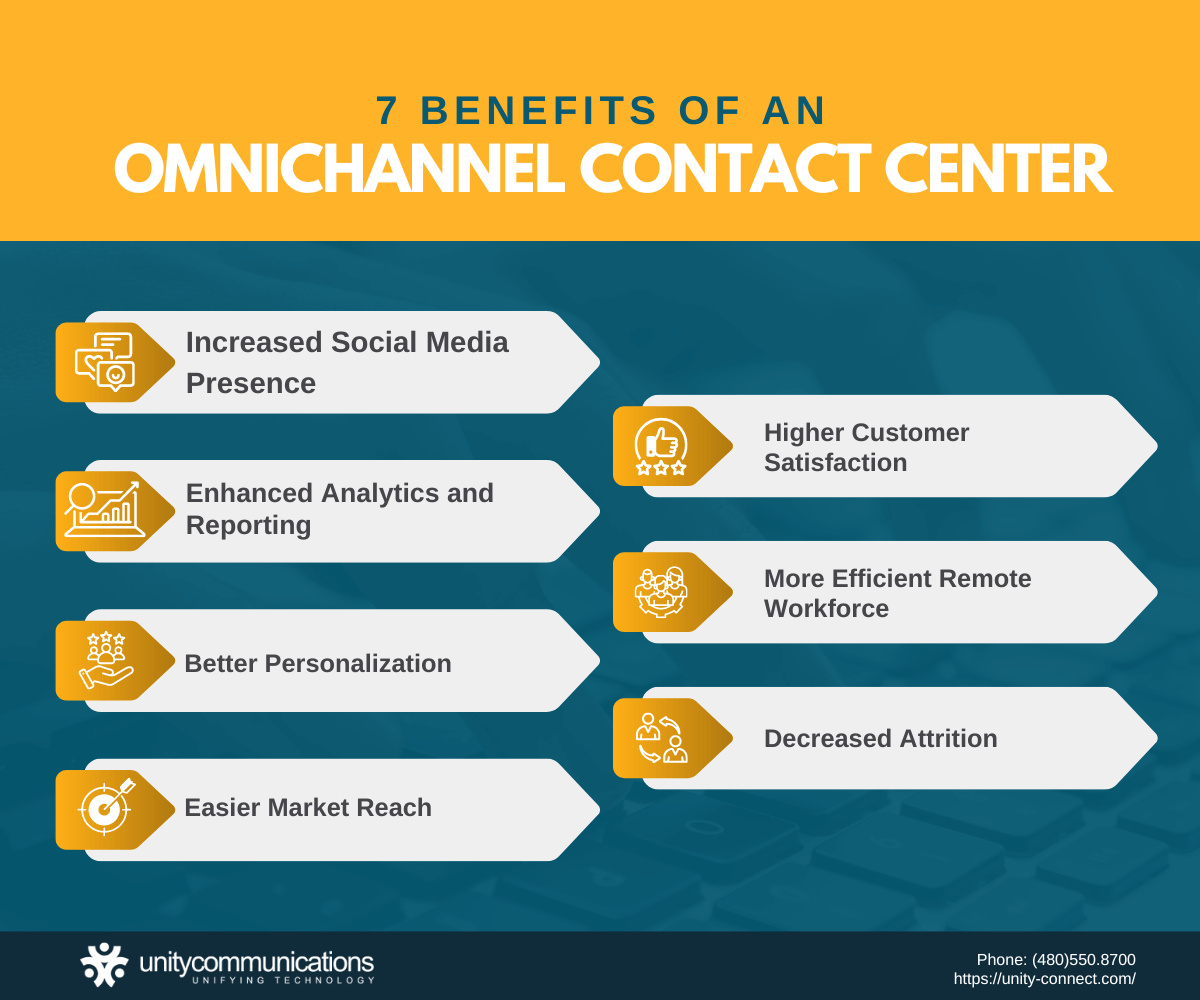 Let's talk about the advantages of managing an omnichannel contact center. 
1. Increased Social Media Presence
Providing customer, help desk, and sales support via social media is now common. Millennials (born between 1981 and 1996) comprise the bulk of consumers using social networks to get assistance.
But many businesses still take social media for granted. Consumers who contact businesses through these platforms sometimes do not receive a response.
You need to strengthen your social media presence for the following reasons:
It offers nonstop and quick support

. Consumers will likely look for your social media pages if they cannot contact you through phone calls or email.
It handles crises

. Frustrated customers can post unfavorable comments on their Facebook pages or timelines. Your social media team can address the situation immediately to prevent reputational damage to your brand.
It promotes your brand more

. You can use Twitter, TikTok, or Instagram to casually inform your consumers about the latest product or service updates, upcoming sales and promotions, and special events.
With an omnichannel contact center solution, you can monitor and reply to customer comments, posts, and mentions on social platforms. Your team can readily respond to them as soon as it receives alerts or notifications. Social media agents can answer more inquiries than phone representatives. 
2. Enhanced Analytics and Reporting 
An omnichannel contact center analyzes consumer data quickly and efficiently. Information such as residential addresses, past interactions, contact numbers, and email addresses is accessible on a single platform.
Many contact center solutions are equipped with predictive analytics and tools to help you evaluate crucial data and identify customer requirements.
Some examples of analytics include:
Number of interactions per channel

First response time (FRT)

Customer satisfaction (CSAT)

Contact abandonment rate

Cost per contact 

Customer engagement rate 

Total time to resolution (TTR)

Average hold time (AHT) 
With omnichannel analytics, your team uses one dashboard to track performance across all channels. You can check customer information to discover and resolve issues in no time.
In addition, omnichannel analytics helps team leaders or supervisors boost agent efficiency and output. Besides evaluating an agent's task quantity, the team leaders can review key performance indicators (KPIs). If an issue arises about KPIs or metrics, they mark it to pay more attention to struggling agents. 
3. Better Personalization
An omnichannel contact center provides more personalized support. This is possible because the system can send individualized messages to consumers across channels.
Similarly, agents can engage with customers more personally because the platform lets them easily view profiles and key details from previous interactions. As a result, they are more ready and confident to communicate with consumers regardless of their personalities and concerns.
Personalizing communication is important because it:
Makes consumers feel more connected

.

Customers who feel comfortable buying from your business are less likely to stop using your products and services

. They also will not switch to your competitors anytime soon.
Earns consumer loyalty

. Personalized service leads to higher satisfaction, resulting in customer loyalty. A loyal customer base leads to repeat business and more opportunities for cross-selling or upselling.
Strengthens brand image

. A personalized approach using omnichannel services delivers memorable experiences for consumers. They will likely post favorable reviews and comments on their social media pages. This improves your company image and promotes brand reputation.
Encourages impulse buying

. When consumers trust you more due to personalized service, they are prone to making sudden and immediate purchases when given a recommendation by an agent. 
4. Easier Market Reach 
An omnichannel contact center enables you to get in touch with customers wherever they are. Your agents can contact them via phone calls, direct messages, text messages, video calls, or email.
Your contact center service can customize messages for more effective sales and marketing pitches. You can send push notifications, product or service recommendations, alerts, and content tailored to consumer needs.
Prioritize customers' ease and convenience by meeting them on their desired channels. Your team must be prepared to engage with them according to their preference.
Let's look at the different communication channels and the age groups that use them.
Phone calls

. Baby boomers, born between 1946 and 1964, mainly depended on fixed phone lines or standard telephones. They are the least tech-savvy of the age groups.
Email

. Generation X, born between 1965 and 1985, and baby boomers use this means of communication.
Social media

. Millennials and Generation Z, born between 1997 and 2012, are heavy users of social platforms.
Messaging apps

. These are also the favorite platforms of Generation Z and millennials. Viber, Skype, WhatsApp, and Messenger are examples of instant messaging networks.
Live chat

. Most Generation Z and millennial customers rely on this channel. 
5. Higher Customer Satisfaction 
Quick response time is another advantage of omnichannel contact centers. They provide a unified multichannel platform, making support more accessible to customers than a single communication channel. Faster customer resolution leads to increased customer satisfaction.
Below are the benefits of greater customer satisfaction:
Lowers customer churn

. Price does not stop current customers from buying or using your products and services. Instead, they switch to another brand due to poor satisfaction. Delivering a consistently excellent consumer experience keeps customer churn at an acceptable level. 
Heightens competitive advantage

. Providing better-than-expected customer experience differentiates you from competitors. Buyers stick to brands that are useful and capable of fast issue resolution. This competitive edge also solidifies your industry image and attracts more customers.
Boosts sales

. Revenue and customer satisfaction are directly related. Low consumer satisfaction results in low revenue. Satisfied consumers return to buy your products. They also recommend you to their family, coworkers, and friends. 
6. More Efficient Remote Workforce  
Remote work allows employees to perform their business duties at home or away from the office. An omnichannel contact center can make your work-from-home (WFH) staff more productive by matching them with the right tools and technology.
For instance, an omnichannel solution app can connect to your WFH employees' smartphones. This allows agents to check customer profiles and histories to provide better support. It can also direct inbound calls to their phones' voicemails for quick replies.
Below are reasons you must have a remote work team in a contact center.
Flexible time

. Your staff can choose to work during their most productive hours, whether in the morning or at night. This system can enhance output because agents do tasks during their peak performance periods.
Cost-effectiveness

. Contact centers can save on expenses on physical office space. Paying for the rent, office furniture and supplies, utilities, and maintenance is no longer necessary. Remote workers also save money. They spend less on transportation, gas, work clothing, and food.
High agent performance

. Remote agents can do their tasks more effectively. They save a lot of hours and effort when they no longer need to commute to the office. WFH staff also has fewer distractions without office small talk and coffee breaks. Your agents can focus more on work and serving customers. 
7. Decreased Attrition
An omnichannel contact center can help reduce the rate of attrition or employee resignation and termination. Its setup and type of service allow agents to show their best abilities and grow into well-rounded employees.
Omnichannel lets agents perform their regular duty of taking daily calls and provides them with challenging cases. Such situations give the employees a higher sense of independence and responsibility. They will feel that the organization values their presence and contribution.
Consider the following effects of low attrition:
Diminished recruitment costs

.

Low staff turnover means you do not have to spend much on recruitment, ranging from job advertising and screening to hiring and training new employees.
Better customer service quality

. Satisfied agents typically stay at the company for an extended period. The longer their job tenure, the more skillful they become. Employees leaving your business after a few months or a year cannot achieve the ability and knowledge needed to deliver excellent customer service. 
Enhanced corporate image

. A high employee retention rate indicates that the company knows how to make staff feel content, motivated, and loyal. Having this positive image enables you to attract more experienced and skilled talent. 
What Are the Drawbacks of an Omnichannel Contact Center?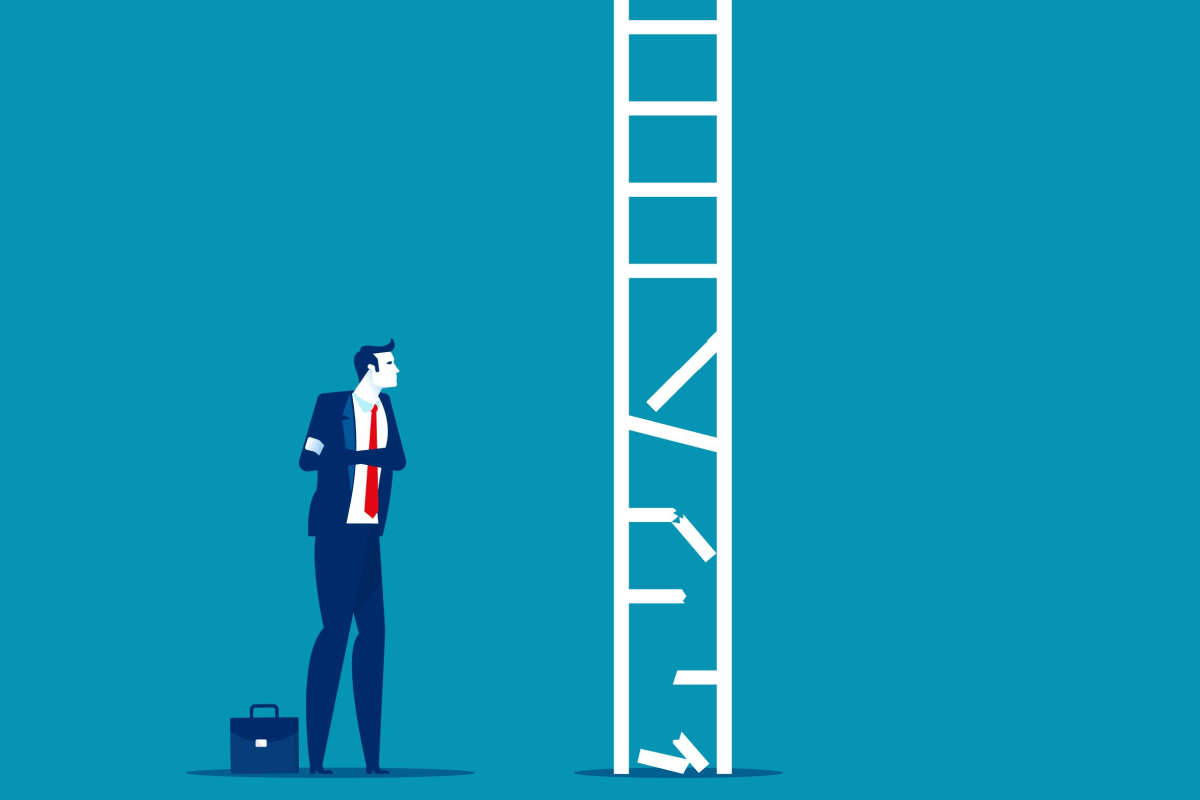 Building and running an omnichannel contact center pose some potential challenges. Continue reading to find out more.
1. Cost of an Omnichannel Contact Center
Investing in an omnichannel contact center is expensive, whether upgrading or setting up a new one. The costs include the:
Development and implementation of the infrastructure, 

Fees of software engineers and customer service professionals, and 

Possible downtime during deployment. 
Cloud platform providers offer solutions at different pricing packages, starting at affordable rates. But the bigger and more complex your requirements are, the higher the costs you incur. Add to this the service charges of technical developers. The more experienced they are, the higher their asking price is. 
2. Complex Technical Needs
The goal is to operate multiple channels and have them run seamlessly. That way, you can interact with customers to deliver support and promote your products and services. But a well-run contact center requires complicated technical planning and execution.
Omnichannel front-end users, such as a contact center team, will find the features and functions easy to use and navigate. But the back-end segment, which designs and tests the system to ensure it is smooth and user-friendly, takes all the arduous tasks. 
3. Extensive Communication Among Teams 
Developing an effective omnichannel strategy across all channels is challenging and time-consuming. Constant collaboration among teams handling the various channels must be carried out to ensure their goals and strategies align.
Agents from different teams must always be in the loop to respond accurately and quickly to customer issues, complaints, questions, and requests for high-quality support. Poor coordination hinders the omnichannel system. 
4. Difficult Monitoring of KPIs
Combining multiple channels enhances customer-centricity, but it might be an issue when gauging KPIs to assess agent performance and productivity.
Metrics can be properly measured when agents use a single channel. But measuring them correctly when one agent switches between different channels is a different matter. Depending solely on quantitative measurements from an omnichannel system might not be a reliable yardstick to determine employee performance. 
The Bottom Line 
The omnichannel contact center is the future of customer service. You must have a solid strategy to build your infrastructure, technology solutions, and team.
Knowing the types, benefits, potential drawbacks, and future of omnichannel is a starting point for developing your customer-centric contact center.
Consider all the organization's segments when formulating your omnichannel strategy. These include customer service, help desks, sales and marketing support, and administrative functions.
Contact a BPO company such as Unity Communications to learn more about omnichannel. It can guide you through the process.