Medical outsourcing services have grown more popular over the past few years. Hundreds of service providers, business process outsourcing (BPO) companies, and medical billing firms have begun to participate in medical outsourcing.  
Many medical organizations have experienced benefits from outsourcing to healthcare BPO services. This business strategy helps them with their workload and processes. 
If you are interested in learning more about medical outsourcing services, you have come to the right page. 
This article explains the different medical outsourcing services, their benefits, and their risks. It also shares tips for finding the right outsourcing partner. 
What Are Medical Outsourcing Services?
Medical outsourcing services involve turning clinical or non-clinical processes over to a BPO provider. The primary objectives are to reduce costs, raise productivity, and increase revenue. 
Hospitals, rural health clinics, primary care clinics, outpatient clinics, and ambulatory centers are some medical organizations that outsource. 
What Are the Different Medical Outsourcing Services?

Below are seven types of outsourcing services available to healthcare providers.
1. Customer Relationship Management (CRM) 
CRM simplifies communication between healthcare companies and their patients. The software system provides quick support, essential insights, and correct information to promote patient service. Information technology (IT) allows medical providers to deliver stellar customer experiences to build and retain patients. Over time, more satisfied patients translate into better revenue. 
BPO companies' CRM applications are compliant with security and privacy policies. Third-party agents use secure platforms to look at patient records and test results and update patients on their health. 
Moreover, CRM can:
Streamline various patient information or data 

Automate sales and marketing activities

Refine patient service, treatment, and engagement
2. Medical Coding 
Medical coding entails converting healthcare services, diagnoses, treatments, and procedures into industry shorthand. Healthcare professionals rely on accurate coding to get proper payment for their services. 
Outsourced medical coders use the following standard coding systems: 
Current Procedural Terminology (CPT) 

Healthcare Common Procedure Coding System (HCPCS) 

Diagnosis Related Group (DRG) 
3. Medical Billing 
Healthcare providers who outsource medical billing processes allow a BPO firm to generate insurance claims on their behalf. A BPO firm's expertise helps maximize reimbursements for the services rendered by healthcare professionals. 
Furthermore, third-party medical billers manage patients' insurance information, create claims, and submit them to insurers. They follow through with payments to improve collection and expedite the entire billing process, which typically takes several months. 
4. IT Systems 
Many medical practitioners are unfamiliar with technical functions, including data security, network management, and troubleshooting. So a BPO firm provides them with IT teams to address their technical concerns. 
A service provider also handles digital processes such as:
Patient databases 

Coding and billing systems 

Electronic billing and payment systems 

Cloud networks 
5. Revenue Cycle Management (RCM) 
Outsourcing RCM processes enables a third-party vendor to monitor revenue for the medical services to patients. This lengthy process starts with the patient's first encounter with a healthcare provider and ends with the final bill payment. 
RCM functions consist of the following:
Preregistration 

Registration 

Coding 

Charge capture 

Claims submission 

Patient collections 
6. Supply Chain Management (SCM) 
Delegating SCM activities means allowing a BPO firm to regulate the inventory of medical and pharmaceutical resources. The firm facilitates a complicated and dispersed SCM system, ensuring effective resource delivery. It closely monitors the movement of medical items from suppliers to healthcare facilities, ensuring patients receive appropriate medication and treatment. 
A service provider assists healthcare companies with their supply chain functions such as: 
Obtaining medical goods and materials for purchasing

Setting up and streamlining logistics 

Sending the requested materials to healthcare professionals for patient use
7. Finance, Accounting, and Bookkeeping
Medical BPO services enable a third-party team to manage or oversee a healthcare organization's financial transactions, documentation, bookkeeping, and financial data disclosure. The team has tax auditors, accountants, data analysts, payroll experts, and insurance claims processors to facilitate working with a medical organization's finances.
A BPO team helps enhance revenue collection and reduce losses. It also leverages modern financial applications to provide precise data for decision-making. 
What Are the Benefits of Medical Outsourcing Services?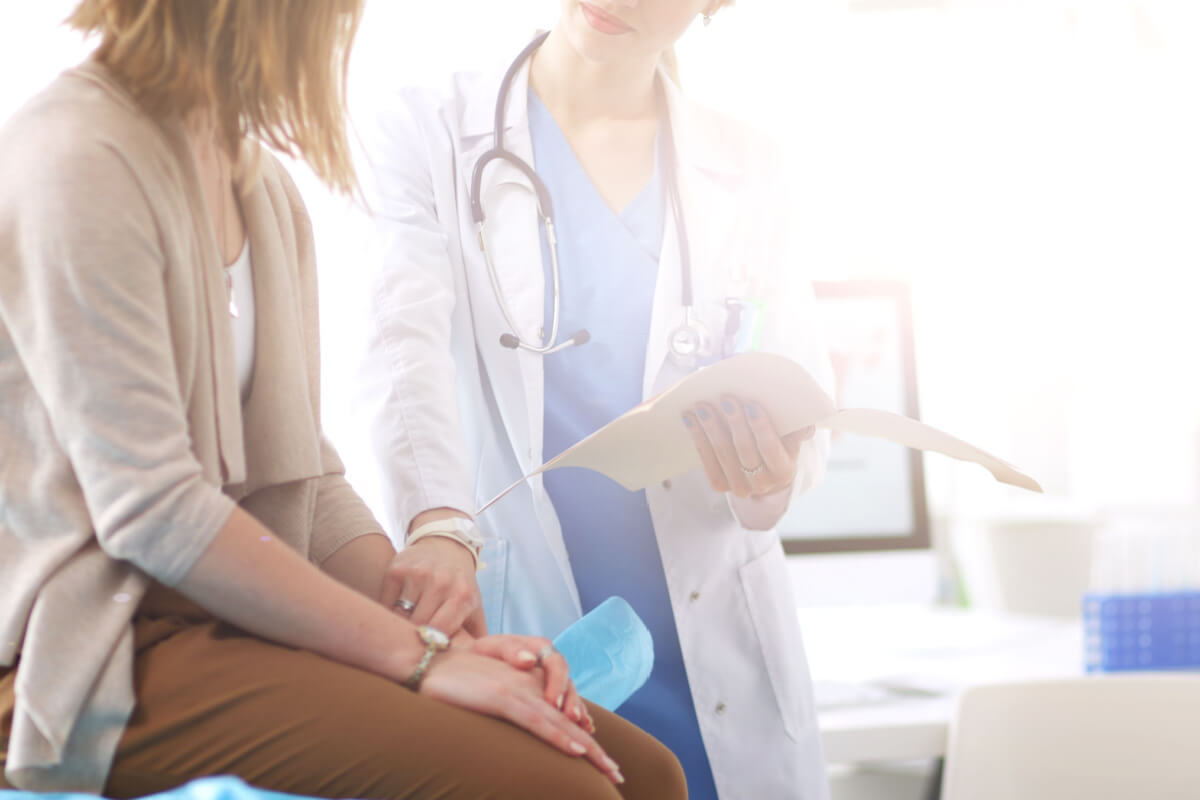 Listed below are seven advantages of healthcare BPO.
1. More Attention to Patient Care and Service 
Non-core processes are important and help develop core competencies. But they take time, money, and effort away from patient care and service. Medical outsourcing services provide more room to enhance patient engagement and treatment. 
Regularly satisfying patients and focusing on their requirements helps ensure loyalty and creates opportunities for higher revenue. Higher-income leads to business progress and a better competitive edge. These elements will help your healthcare organization thrive in the coming years.  
2. Increased Payment Collection
Managing patient payments and insurance claims is a third-party vendor's strong suit. It monitors and pursues payment requests from carriers and patients' unsettled or partially settled bills. The vendor follows through until you receive payment for the services provided.
Third-party specialists help your medical organization make more money by collecting payments systematically, ethically, and legally. Getting reimbursements and compensation for your services can take some time. BPO companies shorten the timeframe of your receivables. 
3. Diverse Communication Modes
A reputable BPO provider offers patients various ways to contact your healthcare facility. Patients can get in touch with you any way they want, and the BPO team talks to them via their preferred method.
Healthcare communication channels include: 
Social media

Phone calls

Self-service portals

Short message service (SMS)

Live chat

Email

Voice over Internet protocol (VoIP) telephony
4. High Degree of Compliance
Outsourcing to BPO providers makes it easier to comply with government medical coding and billing regulations. Staying updated with industry requirements and changes in these fields is vital for any healthcare organization. A single oversight of federal policies may lead to a noncompliance notice and can result in hefty fines and other legal consequences. 
Service providers can keep tabs on the latest industry information and healthcare rules. Medical providers can rest assured that they are fully compliant, even when they are preoccupied with patient care and service. 
5. Reduced Costs
Reducing labor-related costs is one of the main reasons businesses outsource. This is because recruiting more employees during expansion means time consuming costly hiring and training processes.  An outsourced firm removes these strains.
Delegating healthcare functions also decreases spending on new office equipment and furniture. You no longer need the extra workspace, office supplies, hardware, and software products required when setting up an in-house team. A BPO company shoulders all these expenses, freeing up more of your funds for higher-value activities. 
6. Flexible Operations  
A third-party vendor in the healthcare BPO industry provides scalability. It can quickly give you more staff when patient visits and billing tasks surge. Likewise, it can just as quickly cut the team size when business is slow. You are not tied to paying fixed service fees.
The BPO firm charges you based on the number of people allocated to your project. You pay more when you get more from it and less when activity is low. 
What Are the Drawbacks of Medical Outsourcing Services?
Business process outsourcing for healthcare comes with potential risks. Here are some examples:  
Lack of security procedures

. Connecting to a third-party vendor might open your IT system to hacks, cyber intrusions, or data breaches. Online attacks are significant challenges to many companies worldwide. The medical sector regularly processes sensitive and private patient information such as financial details and healthcare data. 
Hidden costs

. Not all BPO providers fully disclose their service fees from the start.  Unseen or unexpected expenses that might occur during outsourcing can impact your budget. These expenses might include the cost of encountering work disruptions, requiring more employees, needing legal services, and terminating staff. 
Less management control

. Assigning tasks to an external service provider means letting it take over operations to reach the desired goals. The BPO provider might disregard your company's management style to carry out its own. 
How To Find the Right Medical Outsourcing Services Provider

Your healthcare BPO services partner must have the following: 
A sterling record.

Having an excellent reputation indicates a BPO company's reliability and stability. Pick one with a good list of satisfied clients. Your prospective partner must be client-centric regardless of their business size and type. It must prioritize your needs and processes while providing timely and accurate services.

Medical processing capabilities.

Pick a service provider updated with medical coding systems such as HCPCS, DRG, ICD, and CPT. It must reduce, if not prevent, medical billing errors. Ensure the potential partner has the most recent software for coding and billing to improve RCM processes.

Full-service costs.

Recruit a BPO company that tells you all its service charges immediately. Business transparency builds trustworthiness. Request cost structures from each prospect and determine which one has the best pricing plan for you. 

Outsourced operations results.

Before entering a long-term business commitment with a service partner, give it a short project as a test. See whether its performance is within your target and goals. Measure the provider's output and service quality quantitatively (with key performance indicators) and qualitatively (with soft skills and knowledge assessment). 
The Bottom Line 
Medical outsourcing services cover all the vital segments of healthcare processes, from IT systems and bookkeeping to medical billing and CRM. The business strategy offers more benefits than potential risks you might face.
Despite its many capabilities and advantages, you must adopt outsourcing slowly and carefully if it is your first time. The shared tips on finding the ideal BPO partner give you a general idea of how to start. 
Research further and test the waters first. Contact a BPO company such as Unity Communications to help you with outsourcing plans and decision-making.