Written by Dion Jay Tality
Healthcare payers should harness the power of technology to improve operations. Using the latest resources gives them a competitive edge and helps meet patient needs.
Unfortunately, some health plan providers lack the technology or have outdated resources. As a result, they have poor patient management and delayed insurance payments.
Whether you use healthcare BPO services or invest in resources, updating your tech can greatly improve operations. So buckle up. It's time to learn more about advanced healthcare technologies.
Let's start by looking at the healthcare payer technology trends this year.
A Brief Overview of Healthcare Payers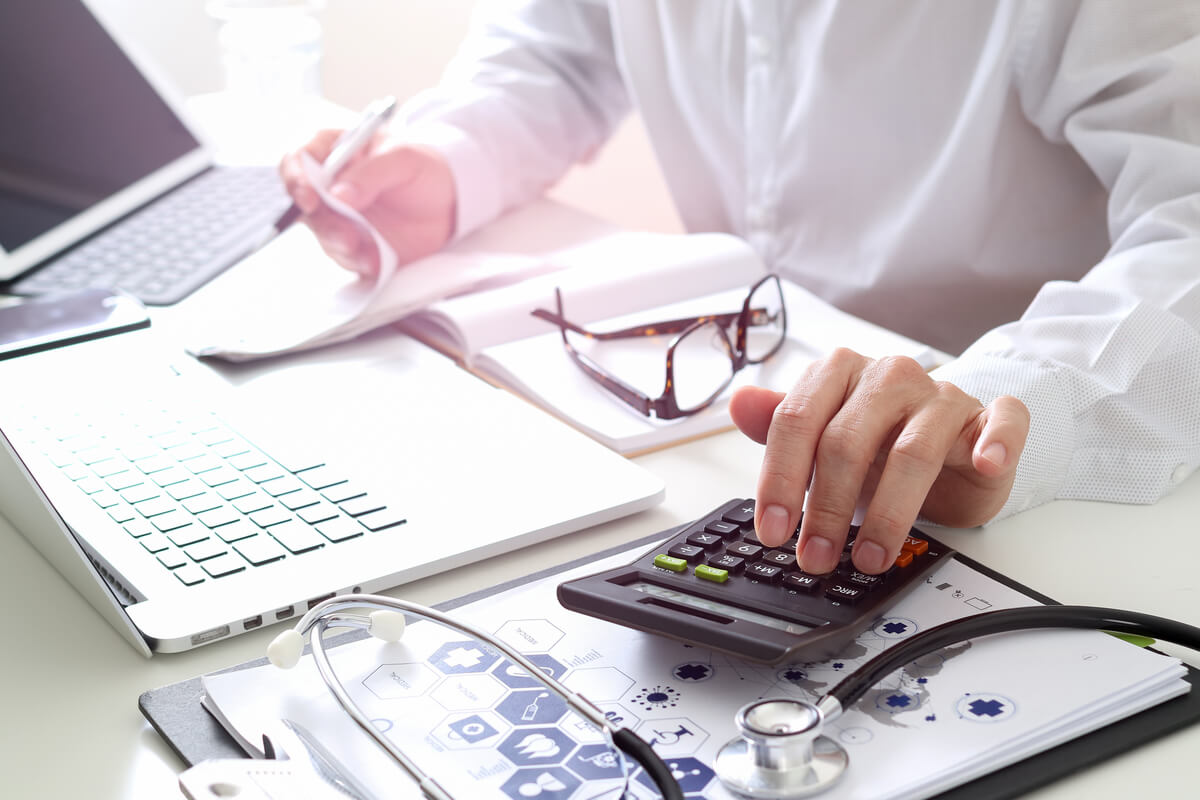 Healthcare services aren't free. Clinics, hospitals, and other healthcare institutions charge patients for medical services. However, we often think of individual patients as the ones responsible for paying. That isn't always the case.
As the name implies, healthcare payers pay for medical services received by patients. They set service rates, process claims, and pay healthcare providers. These organizations include:
Health insurance companies.

The U.S. has more than 900 health insurance companies. These commercial or private insurers offer individual or employer-based health plans. Based on market share, UnitedHealth Group, Anthem, Centene, Humana, and Health Care Service Corporation are the top health insurers.
Government insurance providers.

Government agencies offer health insurance programs such as Medicare and Medicaid. Medicare is for people aged 65 years and above and those with end-stage renal disease. On the other hand, Medicaid is a program designed for low-income individuals and people with disabilities.
Healthcare Providers vs. Healthcare Payers
Some people tend to use the terms "healthcare providers" and "healthcare payers" interchangeably. They are two different entities. To avoid confusion, here's how they differ:
Healthcare providers

are health institutions that provide patients with medical care. Think of hospitals, clinics, labs, imaging centers, skilled nursing facilities, and even hospices. Generally, they perform medical consultations, diagnoses, and treatments. But they also offer non-clinical care and patient support.
Healthcare payers

are organizations that pay healthcare providers on behalf of their members. They operate by receiving premiums from members and offering healthcare coverage. Their goal is to ensure patients receive medical care and reduce medical costs.
Understanding these two terminologies will help you interact with the key players in the industry. Explore the technological trends every healthcare payer should know in the next section.
Top Trends in Healthcare Payer Technology This Year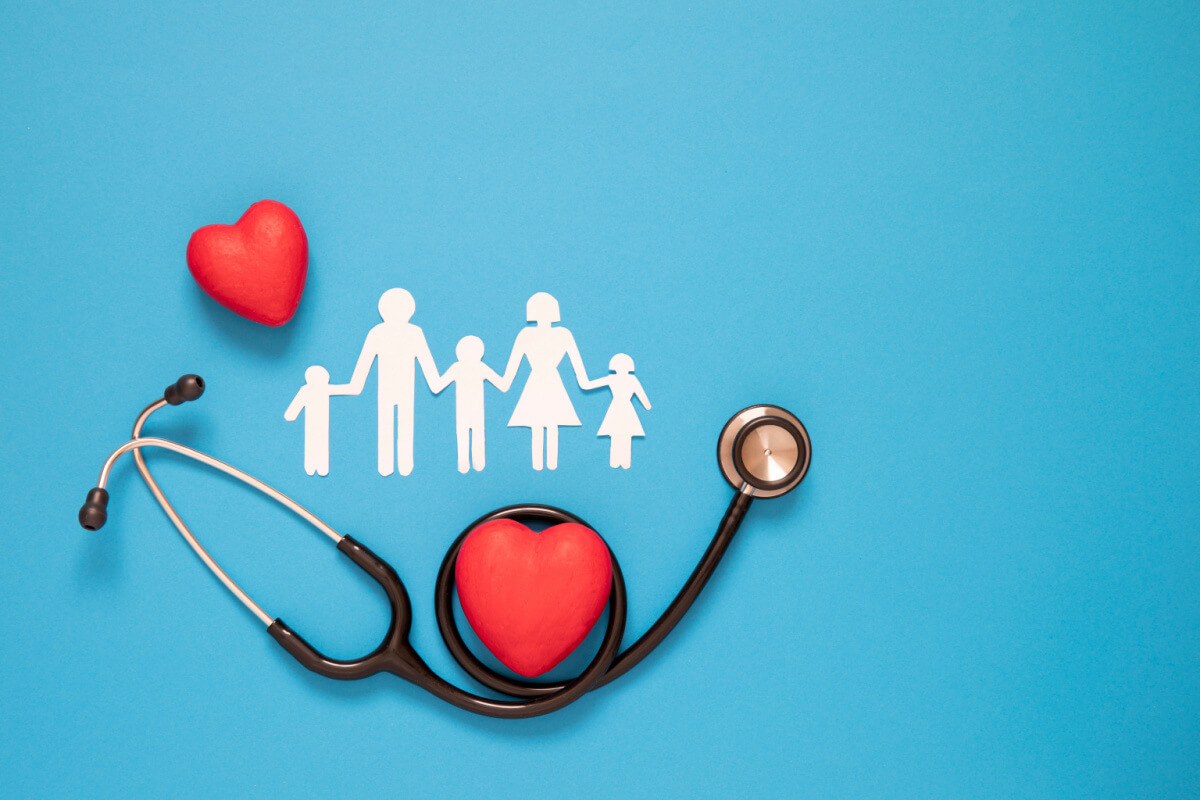 The global health insurance market might grow from $2.1 trillion in 2021 to $3.6 trillion by 2028 at a compound annual growth rate (CAGR) of 9.5%.
According to McKinsey, 55 new insurers entered the market this year. That's a whopping 21% increase from last year, the highest growth since 2015.
Furthermore, the National Health Expenditure (NHE) reached $4.1 trillion in 2020 with a 9.7% growth rate. Medicare spending hit $829.5 billion (at 3.5%), while Medicaid totaled $671.2 billion (at 9.2%).
The health insurance sector is expanding. Most of these reports consider technology as one of the main drivers for this market growth.
That said, here are the healthcare payer technology trends to consider for this year.
1. Demand for Outsourcing
We've recently witnessed the rise of outsourcing, further triggered by the pandemic. Companies across different industries entrust some of their activities to third-party service providers. They aim to reduce costs (88%), standardize processes (78%), and create business value (63%).
The health sector is no exception. The pandemic has led to the adoption of digital tools and communications technology. Clinics and hospitals have started offering telehealth services. They've also outsourced non-clinical operations such as administrative tasks.
Healthcare payers have also capitalized on healthcare BPO services. Customer service, claims processing, and data management are among the functions that they've outsourced. This trend shows no signs of slowing down.
2. Rise of Remote Work
The pandemic has triggered the rise of remote work. Almost 70% of full-time American employees have worked remotely. Among them, a whopping 90% said they were more productive working from home than in the office. In addition, 84% said they would be happy working remotely after the pandemic.
Today, many employers have adopted a hybrid work setup, which means that employees alternate going to the office and working from home. The healthcare sector has also adjusted its centers to fit this new working model. But right now, that adjustment mostly applies to non-medical operations such as medical billing.
Insurers have also employed healthcare payer technology to support their remote operations. It has enabled employees to communicate with members, process claims, and manage data regardless of physical distance. Expect greater digital transformation in healthcare this year, especially among healthcare payers.
3. Shift to eConsent
Electronic informed consent (eConsent) has recently grown in popularity. Patients can sign permission documents online with this software. Reducing administrative work, reaching patients, and improving patient experience are among its benefits.
About 57% of research websites have used eConsent, while 18% plan to do so in the future. Thanks to technological advancements, the health sector transitioned patients' permission from paper to electronics. This trend is growing fast due to the ease it introduces to the process.
Health insurers can significantly benefit from eConsent. Expect them to give members this option, whether for clinical trials or medical care. Consider taking the plunge and adopting eConsent for your business as early as this year!
4. Exchange of Health Data
Data is crucial in business across different industries. Why? We live in a data-driven world, dealing with a massive amount of information daily. That's why the global big data market might grow from $162.6 billion in 2021 to $273.4 billion in 2026 at an 11% CAGR during the forecast period.
The healthcare sector relies heavily on data. But online health information exchange is subject to cyberattacks and data breaches. Thus, the Health Insurance Portability and Accountability Act of 1996 (HIPAA) calls for 100% compliance with data security standards to safeguard protected health information (PHI).
Insurers also use healthcare payer technology for their health data exchange. They seek to secure networks and protect patient data for HIPAA compliance. Thus, the rising adoption of digital tools is likely to continue this year among healthcare payers.
5. Support for Healthcare Interoperability
Healthcare interoperability consists of interconnected systems, devices, and networks for healthcare information exchange. Its ultimate goal is to allow the access, use, and sharing of health data in a coordinated and secure manner.
Its global market might grow from $5.3 billion in 2020 to $21.5 billion by 2030 at a CAGR of almost 15%.
But rather than focus on the data alone, the tools and processes involved are important to note. Health institutions use contact center as a service (CCaaS) and customer relationship management (CRM) systems to optimize operations. Data management, medical billing, and claims processing are all made easier with the help of these third-party products.
Whether commercial or government insurers, healthcare payers now focus on interoperability. Such a move is crucial to handling and securing PHI and insurance payments. Further use of digital tools and communications technologies will help meet these objectives.
6. Enrollment in Government Health Plans
The payer mix compares the number of patients with government health plans, such as Medicare and Medicaid, and those with commercial plans.
Generally, most people opt for commercial or private health plans because they cover more and pay more. But recently, more patients have enrolled in the subsidized policies associated with the Affordable Care Act (ACA). More have also signed up for Medicare and Medicaid plans. The pandemic has likely influenced this unexpected move.
Individual and employer-based health plans continue to be the norm. However, the global crisis significantly changed health-related consumer behavior. Medicaid and Children's Health Insurance Program (CHIP) enrollment reached 83.2 million members in June. Thus, expect the payer mix to skew toward more government health plan members in the coming years.
7. Transforming Healthcare Through Next-generation Technology
Healthcare operations have become increasingly complex. Health institutions are expected to handle both medical and non-medical functions. Clinics and hospitals also have administrative departments such as human resources (HR), information technology (IT), and revenue cycle management (RCM).
Health insurers also face the same challenges in healthcare operations. As such, they must use the latest healthcare payer technology to streamline their workflow. The goal is to ensure correct payments, improve communication, and secure health data. ISG identified the top digital tools and technologies used by healthcare payers.
Advanced analytics 

Artificial intelligence (AI) and machine learning (ML) 

Robotic process automation (RPA) or self-service 

Cloud technology

Conversational AI or voice interfaces
The global digital health market might grow from $216.7 billion in 2022 to 1.5 trillion by 2030 at a 27.7% CAGR. Using the latest healthcare payer technologies leads to digital transformation, benefiting all stakeholders, from members to healthcare providers and insurers.
8. Call for Transparency
Healthcare payers run insurance businesses. They collect member premiums and pay for covered medical services. That's how they operate and boost their profits. Such a business model calls for transparency in healthcare operations and insurance payments.
Technological upgrades help healthcare institutions meet the objectives above. The Centers for Medicare and Medicaid Services (CMS) implemented the following for healthcare transparency.
Interoperability and patient access.

CMS published this final rule on May 1, 2020. It aims to ensure access to health data by all stakeholders involved. It seeks to combat health information blocking. Thus, health insurers should prioritize interoperability by using advanced healthcare payer technology.

Hospital price transparency.

CMS released the final rule on healthcare price transparency on November 2, 2021. It increased the penalty for non-compliant hospitals, effective January 2022. Healthcare payers should also use the latest technology to ensure transparency in paying hospitals for covered services.

No Surprise Act (NSA).

CMS implemented NSA effective January 2022. It seeks to address surprising medical bills received, especially from non-contracted providers. Proposed measures include proper coordination, patient communication, and identification of NSA-protected statements. Healthcare payers should consider all these measures in their transactions.
The use of technology will help health insurers comply with the policies above.
9. Change in Consumer Behavior
Consumers have higher expectations than ever before and have become wiser and more critical in their choices. They now demand more options, seamless interactions, and personalized experiences.
Such consumer behavior applies to the health sector as well. Many patients have emphasized the importance of digital experience. They demand excellent communication and constant engagement from healthcare providers.
Excellent patient experience is also the main objective of health insurers. For this goal, they might start to offer omnichannel solutions and self-service options for enhanced patient communication.
10. Competitive Healthcare Market
The healthcare market has become far more competitive. Health institutions such as clinics, hospitals, and medical centers need to optimize their operations to stay ahead of their rivals. Likewise, health plan insurers looking to boost their profits will find themselves in even greater competition. 
One way to gain an advantage is to approach the healthcare BPO industry or invest in healthcare payer technology. Related products and services have steadily grown in popularity this year and will remain relevant in the next few years. 
But how can you maximize their potential? 
First, employ big data analytics for your insurance sales and marketing. They will help you forecast and offer health plans during open enrollment. Second, use automation to streamline and expedite claims processing. Your members will appreciate it if you pay medical claims correctly and on time. Lastly, use digital channels to enhance patient communication.
Challenges and Opportunities in Healthcare Payer Technology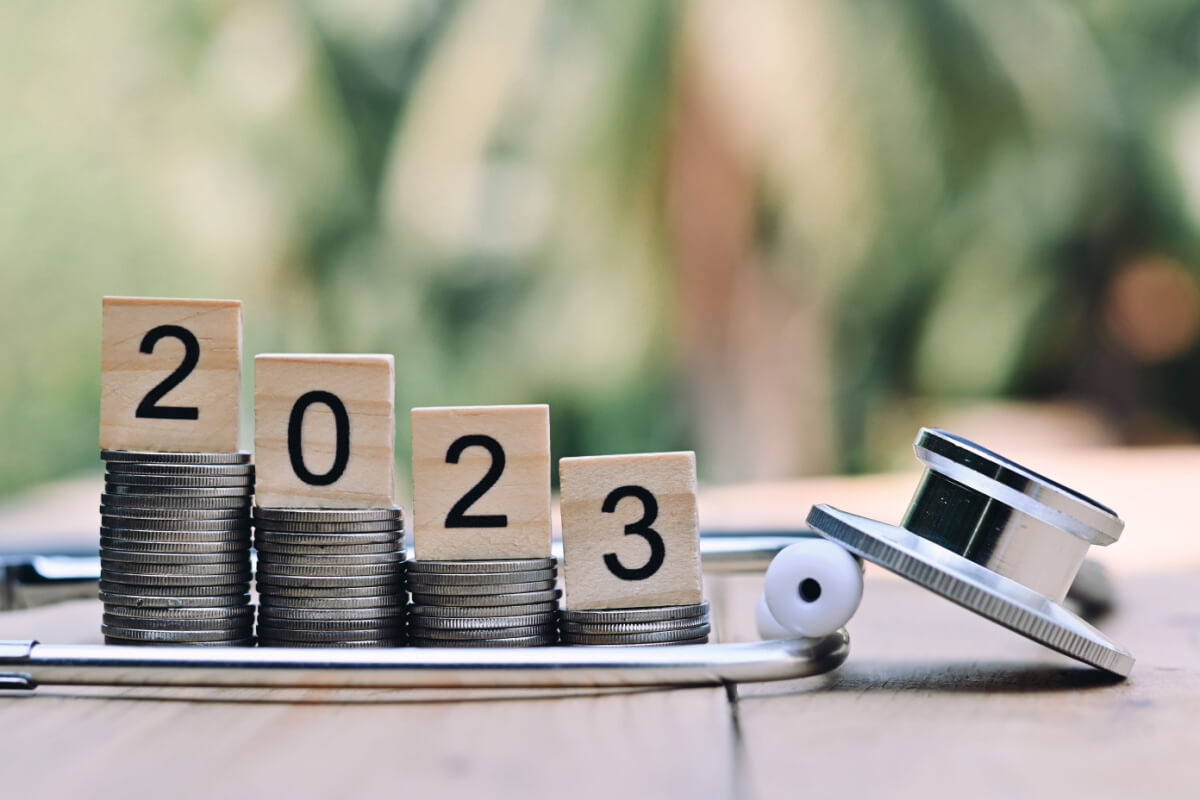 Businesses across different industries have long seen the value of technology. The health insurance market is no exception. Whether commercial or government insurers, healthcare payers should invest in technological resources. 
Before you adopt the trends above to take advantage of all the opportunities presented to you, make sure you com in ready and prepared for the challenges ahead. That way, you'll make the most of these technological investments.
Let's look at the challenges and opportunities in healthcare payer technology.
Healthcare Challenges
Health insurers might be familiar with the benefits of healthcare payer technology. But that doesn't mean they won't encounter some drawbacks. When keeping up with these technological trends, prepare for such challenges as:
Alarming data breaches.

The adoption of healthcare payer technology has led to online issues. There were

4,419 healthcare data breaches

recorded between 2009 and 2021. These resulted from various cyber attacks such as malware, phishing, and man-in-the-middle (MITM) attacks. Such threats pose a risk to PHI. 
Unavoidable pandemic impact.

The pandemic has become a game-changer in the health sector. In particular, telehealth rose to prominence because of the restrictions placed on mobility during the lockdowns. Technological investments help health insurers rise above global crises.
Increasing demand for tech experts.

Technological investment is one thing; talent acquisition is another. You can use healthcare-related technology for your insurance operation. But hiring tech experts to deploy, update, and maintain such resources is best. An alternative is to hire a healthcare BPO firm that has both the workforce and technology to address your needs.
Rising costs of outsourcing.

Third-party vendors offer non-medical and

medical BPO services

. Outsourcing is also good for healthcare payers, but using expensive technologies forces BPO service providers to increase their outsourcing costs. 
Healthcare Opportunities
On the flip side, healthcare payer technology presents insurers with several possibilities. It's just a matter of grabbing these chances and making the most of them. Consider the following opportunities.
Real digital transformation in healthcare.

The use of digital tools triggers healthcare transformation. So if you plan to optimize your operations and boost your insurance business, digitalization is the key.
Enhanced communication and engagement.

Healthcare payer technology improves member interactions. Think of omnichannel solutions such as CCaaS. They provide your members with multiple channels for personalized patient experience. These good member relationships ultimately lead to increased profits.
Increased transparency and integrity.

Healthcare technology goes a long way, especially automation, which reduces errors in claims processing. With this technology, members can receive accurate explanations of benefits on time. This leads to payment transparency and integrity. Take

advantage of Healthcare BPO

to tap into this technology.
Significant boost in healthcare profits.

Healthcare payer technology helps improve your bottom line. You can even tap into AI and big data analytics (BDA) for insurance sales and marketing. Improved member experience also means continued support for your business.
The Bottom Line
Healthcare payers ensure easy healthcare delivery and provide financial protection. Both commercial and government health insurers will do well to optimize their operations. Plus, they can grow and achieve scalability if they use the latest technology.
When you choose from these healthcare payer technology trends, be sure to factor in the challenges and opportunities involved in technological investments. Assess your current operation and see what technologies best suit your company.
As a recommendation, consider outsourcing to a reliable third-party service provider such as Unity Communications. They usually have access to the latest healthcare payer technologies and the knowledge to capitalize on tech for your business. The right BPO provider can help your health insurance company grow and succeed.