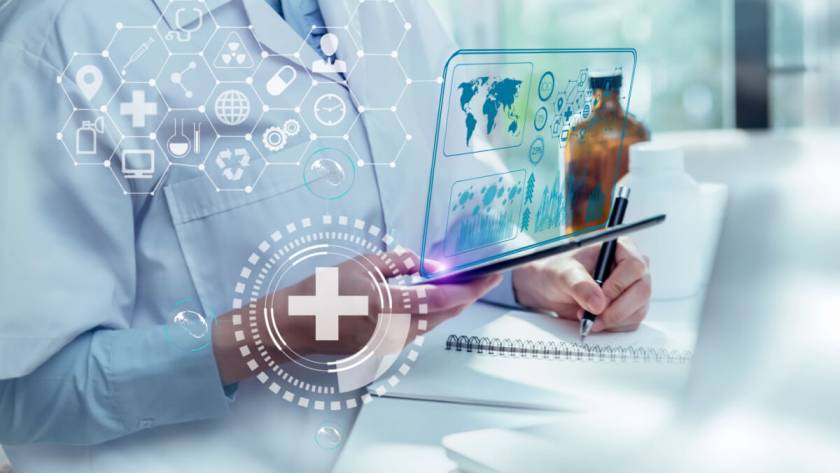 Are you a healthcare professional looking for a third-party expert to help with your medical operations? Or are you interested to learn more about medical outsourcing?  
Either way, you have visited the right page.  
This article explains in layman's terms how business process outsourcing (BPO) companies assist healthcare organizations in their various processes. It covers the benefits, disadvantages, and definition of healthcare BPO. 
It also includes useful topics such as healthcare BPO technology, the types of medical services to outsource, and valuable tips on looking for the right service provider. 
Let us dive into the sections of this article. 
What Does Healthcare Process Outsourcing Mean? 

Healthcare process outsourcing is when a healthcare organization contracts with a BPO service provider to manage certain back-end functions. The service provider's team, typically made of customer service or technical support agents, handles and monitors the outsourced tasks regularly.
A service provider executes assigned operations by one of the following methods: 
Offshoring.

The BPO company's operation is in a country far from the healthcare company's main office. For example, a medical facility in Canada outsources to a service provider in India. 

Nearshoring.

The service provider runs the processes in a country close to the medical organization's headquarters. An oncology center in the U.S. can outsource its accounting processes to a third-party vendor in Mexico. 

Onshoring.

A third-party provider manages healthcare processes in the same country as its client organization. For example, a hospital in Washington subcontracts its customer support services to a provider in New Jersey. 

On-site outsourcing.

A BPO company sends its team to the healthcare organization's headquarters to work directly on the outsourced tasks. The setup can be hybrid, where the contractors work on-site and remotely at given periods. 

Multiple outsourcing.

Also known as multisourcing, a healthcare provider combines two or more types of outsourcing (e.g., offshoring and nearshoring) to diversify and minimize possible operational risks. 
A healthcare provider can permit a BPO company to manage all of its back-end processes (e.g., the entire human resources division) or only certain parts of it. The service provider supplies a skilled team to perform these assigned activities. The healthcare firm then monitors and measures the team's progress based on a service-level agreement (SLA).  
An SLA is a service list provided by a BPO partner. It details the specific activities it has to do and the metrics or key performance indicators (KPIs) it should track to meet the client's needs. 
Which Healthcare Processes Should You Outsource?
Consider the different processes that healthcare providers can outsource: 
Medical billing

. A service provider takes care of patient insurance, filing and submitting claims to insurance carriers. It ensures that payments are collected in full and on time. 

Information technology (IT) systems

. A BPO company manages technical functions, including data security, desktop support, systems monitoring, and maintenance. It can also manage patient databases, electronic billing, and payment systems.

Data entry.

A third-party service provider processes a high volume of data for billing, patients, claims, and healthcare facilities. The third-party team encodes, updates, and corrects various medical documents and records. 

Revenue cycle management (RCM)

. A third-party provider handles and tracks the flow of revenue from the healthcare services rendered to patients. The healthcare revenue cycle starts with a patient's registration and ends with payment collection. 

Medical coding

. A BPO company processes patient health records by converting clinical procedures into standardized medical codes. The Current Procedural Terminology (CPT) and International Classification of Diseases (ICD) are examples of medical coding systems. 

Human resources (HR)

.

A service provider oversees recruitment-related activities for a healthcare organization. These activities include applicant interviews and testing, new hire onboarding and training, and the supervision of salaries and other benefits. 

Supply chain management (SCM).

A third-party firm directs the supply of its client's pharmaceutical and medical assets. It tracks the movement of resources from the supplier to the healthcare facility. 

Accounting and bookkeeping

. A BPO firm offers financial transactions and records management as part of its

medical BPO services

. The processes include payroll processing, journal entries, and tax auditing.  

Medical transcription

. Third-party team members convert the medical professionals' audio reports into written records. They transcribe interviews and sessions, allowing physicians and doctors to concentrate on patient care and treatment. 

Customer relationship management (CRM)

. A third-party provider interacts with potential and current patients to enhance engagement, service, and satisfaction. 
What Are the Benefits of Healthcare Process Outsourcing? 
Here are some advantages of healthcare BPO to consider:  
Better cash flow for enhanced revenue

. A BPO provider keeps track of patient payments and insurance claims. It regularly checks and pursues outstanding claims until they are settled. The provider also decreases coding and billing errors in invoices and claims for faster payment approval from insurers. 
Stronger in-house employee morale for higher productivity

. In-house staff is free from repetitive and time-consuming processes with outsourcing.

Farming out back-end operations enables employees to tackle more challenging and rewarding responsibilities

. High-value tasks boost job satisfaction, fulfillment, and perspective. 
Higher level of compliance and data security to avoid backlash

. A service provider addresses a healthcare company's compliance and security needs. It tracks government policies, industry standards, and best practices to ensure its client is up to date and in line with current regulations. Noncompliance might result in lawsuits. 
Scalable operations for improved cost management

. A BPO company can adjust outsourced operations based on a healthcare provider's requirements and business conditions. The provider supplies more agents when there is a high volume of patient visits or billing processes. It also quickly reduces team size during a business slowdown. 
Affordable and first-rate services

. A third-party offshoring provider offers reasonable service rates due to its cost-effective operation. It runs outsourced processes in a country overseas, where wages and cost of living are lower. The workforce in these locations is abundant, educated, and trainable. 
Different communication channels for high-quality patient engagement

. A BPO company uses multiple modes of communication (e.g., phone calls, live chat, email, and social media) for seamless patient interaction. As such, contractors can quickly respond to issues, increasing patient retention by delivering unmatched service.
What Are the Potential Issues of Healthcare Process Outsourcing? 
Below are some drawbacks associated with healthcare BPO services (with corresponding recommendations to mitigate the risks): 
Insufficient security measures

. You share critical online documents with your BPO partner. As a result, patient data might be compromised when handing over processes to a service provider. Such sensitive information includes patient or company profiles, passwords, usernames, medical data, and financial and insurance accounts. 
Recommended action
: Urge your service provider to prioritize data security. It must assure you that critical patient and medical information will stay private and safe. Its team of contractors must strictly follow security protocols such as accessing or using data only with proper authorization.
Relaxed management control

. Transferring back-end processes means giving your BPO partner the authority to run operations. The third-party vendor takes charge of the outsourced processes to keep goals and targets on track. As a result, your in-house procedures and standards might be minimized, deprioritized, or suspended.
Recommended action
: Assert the in-house rules, guidelines, or procedures that must be continued before contract signing. The service provider will likely adjust its operations to accommodate your requests. But it will still use most of its proven methods for managing outsourced processes. 
Undisclosed or hidden expenses.

Unexpected costs might pop up at any time. They are difficult to predict and can affect your budget. These expenses might be in the form of extra-legal services, work stoppages, employee termination, and sudden staffing shortages. A service provider might also require extra fees for additional tasks. 
Recommended action
: Ask the vendor for their complete service rates, payment conditions, and pricing models. Inquire about unforeseen or hidden expenses as well. Knowing about additional charges and unexpected costs can help you manage your budget better. 
What Are the Ways To Find the Right Healthcare BPO Provider?
Follow our tips to find the right BPO partner: 
Examine your prospect's services

. Request a complete roster of the candidate's medical outsourcing services. These can include RCM, claim denial management, analytics and reporting solutions, claim to scrub, and accounts receivable management. Check whether the provider's medical billing system and procedures match yours. 
Avoid "too good to be true" prices

.

Be cautious if a service provider's rates are much lower than the market standard. Low prices can be a sign of inferior services. While competition in the

healthcare BPO industry

is intense, market participants avoid offering their services at unreasonably low rates. They can be charged with predatory pricing.  
Determine if the candidate is compliant

. Ensure your prospective partner complies with government regulations such as the Health Insurance Portability and Accountability Act of 1996 (HIPAA). It must be familiar with the latest developments in medical coding systems such as ICD, CPT, and the Healthcare Common Procedure Coding System (HCPCS).
Review the prospect's technology solutions

. Choose a third-party vendor that uses medical billing and encoding applications that suit your operational needs. The solutions must help improve payment collection from patients and reimbursements from carriers. Cloud-based applications are ideal for convenience and security. 
Choose a partner with a dedicated team

. Pick a service provider with a team that focuses on your processes. Request a single team instead of a "shared" service if your budget is sufficient. A dedicated team is more expensive but worth the investment; it will likely deliver higher patient satisfaction and be more efficient. 
Opt for a reputable provider

. Get a partner with multiple achievements and renown in the industry. A BPO provider with a solid reputation indicates reliability and trustworthiness. 
Healthcare BPO Technology To Help Healthcare Companies Succeed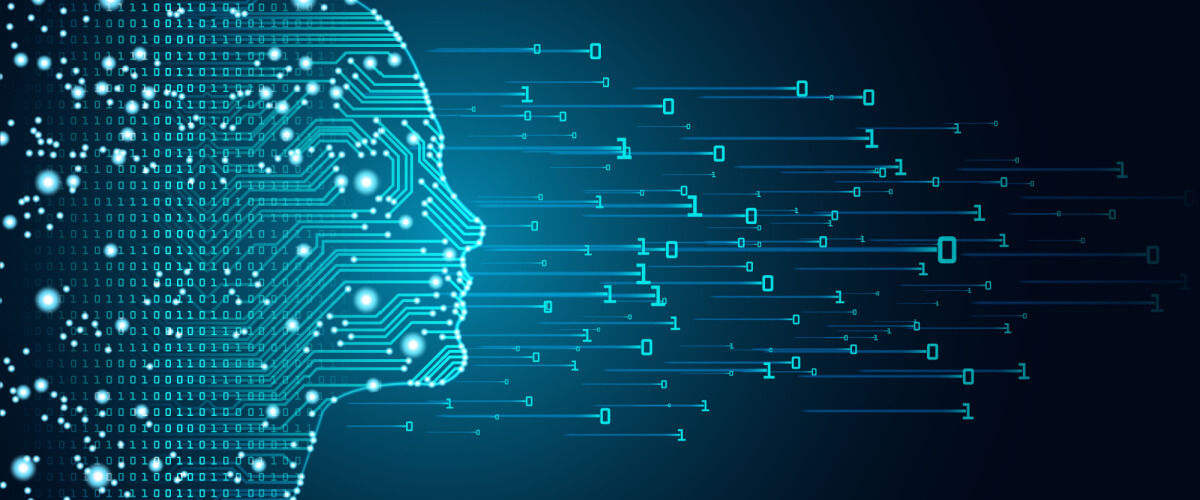 Healthcare BPO technology is any IT tool, software, application, or platform accessible from or offered by a third-party vendor that improves a medical provider's patient service, care, productivity, performance, and revenue.  
Below is a list of healthcare BPO technologies.
Omnichannel for Seamless, Nonstop Interaction 
Omnichannel uses various integrated communication channels to interact with patients and customers. A conversation can occur through text, audio, or video, and it continues even when patients switch from one channel to another. You can take patient experience and satisfaction to new heights with this technology.
Omnichannel includes the following modes of communication:
Standard phones

are traditional landlines that are still dependable and useful. 

Email

is an electronic messaging system used mainly to attach large documents. 

Short message service (SMS)

is a text message that can be quickly sent for medical emergencies. 

Live chat

is a messaging system on a healthcare provider's web page, where a patient can contact a live agent in real time. 

Chatbots

are applications that can answer basic patient questions through text or voice. 

Voice over Internet Protocol (VoIP) telephony

is similar to standard phones, but patients need a VoIP phone and a stable Internet connection to make high-quality voice calls.

Social media

is a communication platform (e.g., Instagram, Facebook, and Twitter) where patients can post feedback and comments. 
Self-service Options for Faster Support 
Self-service options are a type of healthcare BPO technology that allows patients to independently resolve basic medical concerns using select resources. 
Outsourced healthcare services are enhanced by using self-service options. An online portal can automatically address common, non-urgent patient concerns. Patients no longer need to contact a customer service representative or medical staff and wait in line for a response. 
With self-service options, a healthcare organization can:
Ease the burden of third-party agents and medical staff during busy hours

Spread information about its services to increase public awareness

Provide answers to basic and repetitive medical issues 
The following are the common resources or features of self-service portals:  
Automated chat and messaging

General product or service information 

Community forum

Video tutorials 

Frequently asked questions (FAQs) page

Online knowledge base

Virtual assistants
Artificial Intelligence (AI) for Higher Efficiency 
AI powers computer systems capable of imitating human intelligence. As part of healthcare BPO technology, AI is programmed to think like humans and copy their actions. Its applications cover robotic process automation (RPA), natural language processing (NL), and machine learning (ML). 
Medical providers use AI to help identify diseases and make fast and accurate diagnoses. Healthcare professionals use this smart technology to detect critical illnesses in the early stages. 
Additionally, AI is applied in medical billing, medical coding, and related processes for higher efficiency and accuracy. It can:  
Automate repetitive tasks

. Medical billing involves a lot of repetitive activities. AI can handle such non-core tasks, enabling medical billers to concentrate on more important tasks. 
Correct codes instantly

. Medical coders have a difficult job. They deal with numerous codes daily. AI solutions can be programmed for auto-correction or suggestions similar to mobile phones and web browsers. 
Cloud Systems for Faster and More Secure Data Access 
Healthcare BPO technology consists of a cloud-based system that delivers different computing services via the Internet. These services include networking, software, applications, data storage, and tools. 
Service providers use cloud platforms to store data easily and conveniently. Cloud storage does not experience data loss and has a minimal chance of data breaches. Any user with an internet-enabled device can access the system. Such accessibility allows the medical facility to interact better with patients and staff. 
Cloud computing in healthcare automates back-office functions and enables fast and secure access, use, and sharing of medical records. It runs applications that gather, review, and filter vital information from raw data. 
With a cloud-based system, a healthcare provider can:
Lower the risk of information loss 

Raise patient data availability

Speed up medical analyses and care operations

Automate data collection, analysis, and extraction

Decrease IT system and human resource expenses 
Cybersecurity To Safeguard IT Systems From Online Threats
Cybersecurity is a healthcare BPO technology that protects computer systems (e.g., desktops, servers, laptops, mobile devices, and networks) from online attacks. 
A BPO provider offers cybersecurity services to medical companies to defend their IT infrastructures, applications, and websites from unauthorized and illegal use. Its services range from installing intrusion prevention systems and software updates to network monitoring and security awareness training. 
Healthcare organizations outsource cybersecurity operations for two reasons:
Experienced technical experts.

Third-party experts regularly deal with hacks, breaches, cyberattacks, thefts, and scams. Their skills are superior to an in-house IT team. They use sophisticated tools and procedures to address different cybersecurity threats. 
Continuous coverage

. A reputable BPO company offers round-the-clock cybersecurity services that many medical organizations cannot perform due to a lack of time, money, and expertise. It has the expertise and resources to deal with online attacks. 
Telehealth and Telemedicine for Long-distance Medical Services 
Telehealth is a healthcare BPO technology that allows a medical provider to use electronic information and communication tools to deliver remote clinical services to patients. Streaming media, videoconferencing apps, and wearable gadgets are examples of these tools and devices. 
Telemedicine is similar to telehealth, but it focuses on remote patient diagnosis and treatment. It offers convenience and comfort because medical staff and patients no longer need to spend money on transportation. Healthcare providers also reduce their overhead costs and infection exposure with this service. 
Remote healthcare services have been more popular since the pandemic when people avoided in-person visits to hospitals and medical establishments.
Additionally, the latest communication platforms have made telehealth and telemedicine more affordable. Audio and video communication channels such as Google Meet, Microsoft Teams, Zoom, Facebook Messenger, and Skype spurred this segment's growth. They made healthcare services more accessible, particularly to the elderly and the physically disabled. 
The Internet of Things (IoT) To Empower Healthcare Professionals 
IoT refers to digital devices connected via the internet for faster information sharing. This healthcare BPO technology empowers medical professionals to remotely monitor and interact with patients, regardless of location. 
IoT connectivity also accelerates responses in emergency care where life-or-death situations are high. This technology quickly shares patient information and data among first responders, physicians, accident and emergency teams, and ambulance personnel, allowing for fast reactions to crises. 
The benefits of IoT in healthcare include the following:
Quicker diagnosis as real-time data is accessible to help treat diseases at an early phase. 

Better decision-making using updated and more accurate information

Effective patient monitoring, decreasing unnecessary checkups, and allowing physicians to attend to more urgent tasks
Blockchain for Increased Data Security and Precision
Blockchain is a sophisticated database system that enables data sharing within a computer network. Information is stored in chunks or blocks joined together in a chain. The data chain is sequenced chronologically and cannot be altered or removed without approval from the network. 
As such, this advanced healthcare BPO technology generates a fixed ledger for monitoring accounts, payments, and other processes. Blockchain is applied in a decentralized setting to prevent a single entity or group from controlling it. All data entries are irreversible and permanently recorded. 
In healthcare, you can apply blockchain to ensure:
Patient confidentiality

. Patients are in charge of their medical records. They determine which data can be shared with a physician or healthcare facility. 
Accurate data entry

. Once inputted into the system, patient information (e.g., profile and medical data) cannot be modified, deleted, or edited unless the patient requests a change.
Big Data Analytics for Well-informed Decision-making
Big data analytics examines data sets to discover new details. Analyzed data include trends, patient preferences, patterns, connections, or developments that can lead to better business decisions. 
This healthcare BPO technology allows organizations to gain more useful business insights. Clinical researchers and practitioners rely on diverse medical data sets to uncover and learn better approaches to addressing health issues and treating illnesses. 
Below are some advantages of big data analytics:
Higher quality real-time care

. It provides minute-by-minute data on monitored patients, including their symptoms, medications, and progress. Using this technology can help achieve more accurate diagnoses and quicker response times.
Lower medication mistakes

. It reviews a patient's medical records, such as dosage amount, allergies, drug reactions, and previous prescriptions. The analysis helps physicians and doctors avoid medication errors that might put a patient's life at risk. 
The Bottom Line
Healthcare process outsourcing encompasses a medical organization's operations, from medical transcription and data entry to medical billing and coding. The advantages this business strategy provides outweigh the potential risks. 
Nevertheless, research further before deciding to outsource. This article can be your starting point for finding the right service provider.  
Contact a BPO provider to learn about healthcare outsourcing and technology. It will offer more information, tips, and advice to help you progress.