Written by Allie Delos Santos
Computers and handheld devices are constantly improving. But with progress comes new problems as users struggle to keep up with the changes.
As a result, information technology (IT) specialists are in high demand. IT support outsourcing has also grown exponentially as companies look for more innovative ways to do business.
Companies planning to outsource should know the unique responsibilities of each type of support. This post talks about the difference between technical and desktop support and the skills needed for each.
What Is Technical Support?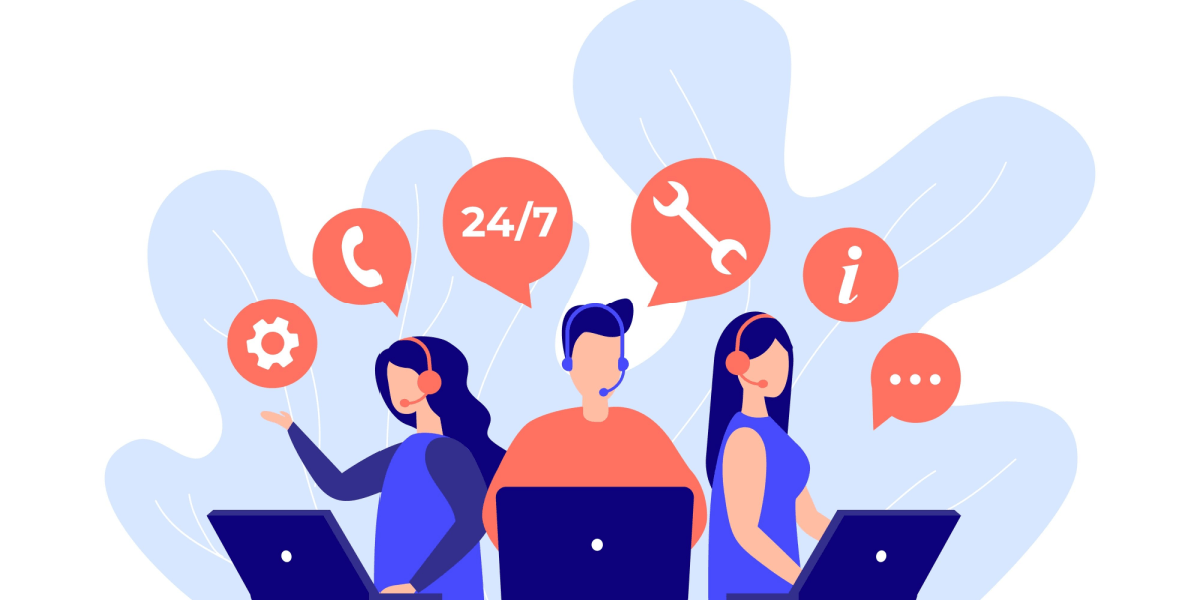 Technical support covers a range of services provided to customers for products such as printers, mobile phones, gadgets, and software. Technical support assists end users in resolving common problems related to their devices.
Agents provide technical support by talking to customers directly via phone calls, chat, email, or text messaging. Support representatives are knowledgeable about the ins and outs of the product or service for which they offer assistance.
Technical support representatives, sometimes referred to as tier 2 or tier 3 support, know most about the devices involved in customer issues, including:
Hardware such as network items, routers, switches, servers, and handheld devices

Software such as handheld device apps, web browsers, office apps, and conferencing tools
IT companies and hardware and software vendors need experts in these areas to support their business technologies. If agents cannot resolve an issue, they escalate it to the development team and log it as a bug that a future update or product iteration should fix.
The following are the different types of technical support:
Time and Material.

Also known as "break/fix" IT support, this solution is popular in the technology sector. It involves paying a predetermined rate for technicians' services and materials.

Managed Services.

These are often provided for large-scale customers rather than individual clients. The contractor supplies the customer with well-defined services and performance tracking for a fixed price.

Round-the-clock support and monitoring services are among the

outsourced IT solutions

in this package.

Block Hours.

These are prepaid solutions where the client pays for a specific amount of time, which is consumable throughout the month or year. Block hours provide flexibility to clients without requiring additional bills or paperwork.
Technical support aims to help customers use products more effectively. Giving customers better technical assistance and advice improves their product ownership experience and satisfaction.
Skills Needed for Technical Support
Back-office outsourcing service providers hire and train agents to ensure they have the necessary skills before deployment. Technical support representatives must have the following skills:
Technical expertise in the specific product, hardware, software, or application for which they provide support

Ability to learn new hardware and software

Thorough assessment capabilities of customer needs 

Ability to identify process improvements

Good communication skills, allowing them to provide simple explanations to non-tech-savvy customers

Calm under pressure or when faced with an angry client

Excellent customer service and interpersonal skills

Patience and problem-solving skills

Effective stress management skills

Ability to persuade customers to stick to a product
Functions of Technical Support
Technical support representatives handle customer tickets. Reports show that the average ticket volume has increased by 16% since the pandemic. Since customers can now resolve simple problems themselves, technical support also answers more complicated questions.
Your technical support provider is your business partner. It plays a vital role in decision-making and business planning. Its primary function is to provide disaster prevention strategies and security protocols, reducing your long-term IT costs.
Outsourced tech solutions support your business objectives by leveraging opportunities and streamlining processes, ultimately improving efficiency.
Technical support also improves productivity and ensures reliability. Agents regularly monitor risk factors, check for potential vulnerabilities, and find ways to strengthen security measures. Build a collaborative and long-term partnership with your service provider to maximize its offerings.
What Is Desktop Support?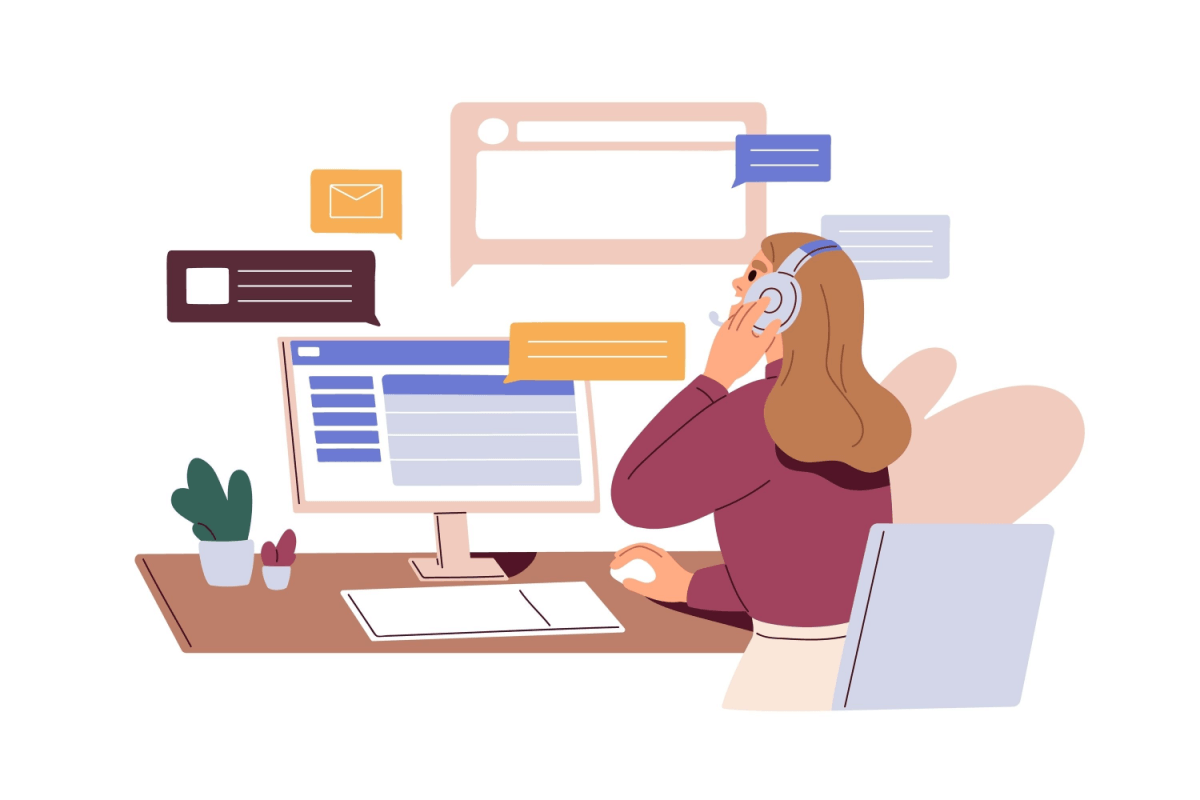 Desktop support is a variation of technical support. Agents resolve problems related to the company's desktop systems and supporting hardware and software. They troubleshoot issues to make sure systems align with business objectives. In addition, they provide direct support to end users' computers remotely or in person.
Desktop support usually uses a break/fix approach, where technicians render services as and when needed. A back-office outsourcing model is sometimes used to provide desktop support. Desktop support is self-contained and does not refer the user to a separate department.
Computer hardware merchants and in-house IT departments often have technicians who can fix desktop problems face-to-face. But remote computer management software allows companies to address issues directly from their device over the internet.
Desktop outsourcing services reduce the time wasted managing daily support tasks while ensuring that all equipment works as designed. Outsourcing decreases technician workload or replaces the entire IT department, depending on the needs and size of your organization. 
Desktop outsourcing services include the following features:
Remote asset management

User data migration

Centralized knowledge base

On-demand technician support

IT consultation

Enterprise security management

Automation tools

IT lifecycle support, including operations, procurement, and replacement

Service-level agreement (SLA) management and compliance

Information Technology Infrastructure Library (

ITIL) management and compliance

Metrics and reporting

Continuous service improvement
Skills Needed for Desktop Support
Similar to technical support representatives, desktop support staff must have excellent communication, problem-solving, and organizational skills. In addition, they must possess the following:
Technical expertise in laptops and desktop computers

Excellent face-to-face and remote interpersonal skills

Ability to detect minor errors and strong attention to detail

Ability to clearly communicate with both technical and non-technical individuals

Tact when communicating with difficult customers

Ability to diagnose a problem, collate and assess information, and implement an effective solution
Functions of Desktop Support
One difference between technical support and desktop support agents is that the latter is responsible for maintaining computer hardware and software systems. They upgrade outdated systems, assist in troubleshooting and solving problems, and install new software and hardware.
Desktop support agents work full-time, but their schedules might extend beyond typical office hours. They provide 24/7 support, even at night or on public holidays, because hardware crashes and network failures need immediate resolution. Typically, a desktop technician earns an average of $47,609 annually.
Specific desktop support functions include:
Communicating with the user via phone calls, chat, or email to troubleshoot desktop problems

Reconfiguring system elements if necessary

Diagnosing and solving computer issues regarding hardware and software systems

Evaluating user requirements and recommending solutions such as system upgrades, hardware driver updates, or software patches

Offering assistance on the installation, use, and maintenance of computer systems

Completing installations by backing up data, calibrating new software and hardware, and restoring the backup

Documenting technical support procedures and maintaining user records
When subcontracting desktop support, ask what the outsourced IT provider's service model is. A significant consideration when outsourcing is how you want to incorporate external solutions.
Outsourcing vendors provide full suites of services beyond desktop support. The level to which these offerings meet your requirements depends on your organization and industry. If you are unsure whether a full suite is right for you, a modular approach might pique your interest.
Difference Between Technical Support and Desktop Support
Aside from their varying job responsibilities, there is a huge difference between technical support and desktop support in terms of approach and function. Here is a closer comparison of the two solutions.
General Customer Assistance vs. Specialized Services
While technical support specialists provide general customer assistance, desktop support representatives offer specialized services to front-end software users.
Technical support agents solve basic issues and answer common problems; they then escalate more complex tickets to the next department. They provide support by outlining how customers can fix problems instead of always implementing solutions themselves.
Conversely, desktop support teams provide specialized solutions to employee problems. A desktop support specialist directly fixes and troubleshoots problems without involving other departments. During resolution, they sometimes access an employee's device and interact with systems that call for their attention.
Customer-oriented vs. Employee-oriented
Another difference between technical support and desktop support is the people they serve. Technical support specialists are customer-oriented, while desktop support agents assist individuals within an organization's network.
Technical support helps customers unfamiliar with a department or company's processes, specialties, and terms. Customers can depend on technical support agents to give them the details and steps to solve product or service problems.
Desktop support personnel work with front-end users such as a company's employees. These users often have a general knowledge of their hardware and software. Hence, a desktop technician can guide users through the required steps to resolve problems faster.
General Support vs. In-depth Support
Both desktop support and technical support personnel consistently communicate with users who have issues and questions. Companies expect these technicians to respond to emails, answer calls, and resolve problems as quickly as possible.
Technical support agents guide users through the necessary steps to solve the problem independently. Meanwhile, desktop support professionals interact directly with your company's staff to address issues with hardware or software.
Hardware Support vs. Virtual Support
Both technical support and desktop support technicians work remotely. Organizations often outsource these functions instead of managing them in-house.
During a regular workday, desktop support representatives access computers remotely to address software problems. These employees also occasionally solve issues with hardware by updating or fixing monitors, printers, or wires.
In contrast, help desk representatives communicate with customers regarding their concerns via phone calls or virtual chat rooms.
Do You Need Both?

Using desktop and technical support is an excellent way to address user issues at all levels. Your help desk is your first point of contact for tier 1 support tickets and elementary tasks. A help desk agent assists users through various communication channels, allowing customers and employees to save time by resolving basic problems quickly.
For tier 2 support tickets or above, your desktop support personnel can perform deep troubleshooting, such as repairing hardware, installing software, and connecting systems to multiple devices. Desktop support teams help users with complex problems that do not have a quick fix.
Having both technical support and a desktop team guarantees efficient operations. If desktop supports agents handle every ticket, they will not have time to solve complex issues. They offer proactive solutions, while technical support focuses on a reactive approach.
While technical support and desktop support differ, some of their functions tend to overlap. Here is an example of how you can combine the two solutions.
Suppose you need to install new customer relationship management (CRM) software on your office computer and require technical assistance. You contact your company's help desk, and the agent helps install the application.
Everything is great until you receive a pop-up notification saying the application is not compatible with your device. The help desk agent then escalates the problem to a desktop technician. The latter upgrade your RAM to install the software successfully.
The example above shows an organization with both technical and desktop support. Companies should consider their needs and outsourced IT trends to decide whether having both solutions is justifiable.
The Bottom Line
Terminology matters when establishing support services for your customers and employees. Businesses must understand the difference between desktop support and technical support to avoid confusion and keep support procedures on track.
Technical support helps manage and repair IT systems and handle customer tickets. In contrast, desktop support helps maintain organizational computer systems, desktops, and peripherals. Give end users the best of both worlds by having technical support agents handle basic requests and the desktop support team ensure optimal workstation performance.