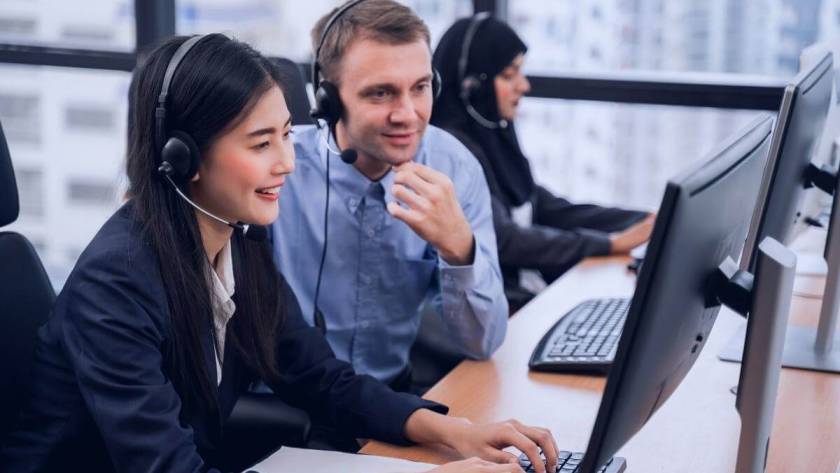 Customer service representative outsourcing is the act of hiring a third-party service provider to handle operations related to customer support. Typically, customer service is outsourced to a call center company or a Business Process Outsourcing (BPO) firm with a staff that is trained to handle customer-facing communication. 
Customer service representative outsourcing is not about cutting corners for companies; rather, it is about providing the highest possible service quality to meet the expectations of your consumers.
After all, great experiences encourage customer loyalty, attract new customers, and boost a company's overall reputation.
There are methods to outsource without degrading the customer experience, yet the danger of quality degradation is a major issue for organizations in the process of choosing whether or not to outsource their work. Allow us to assist you in removing the ambiguity from this procedure!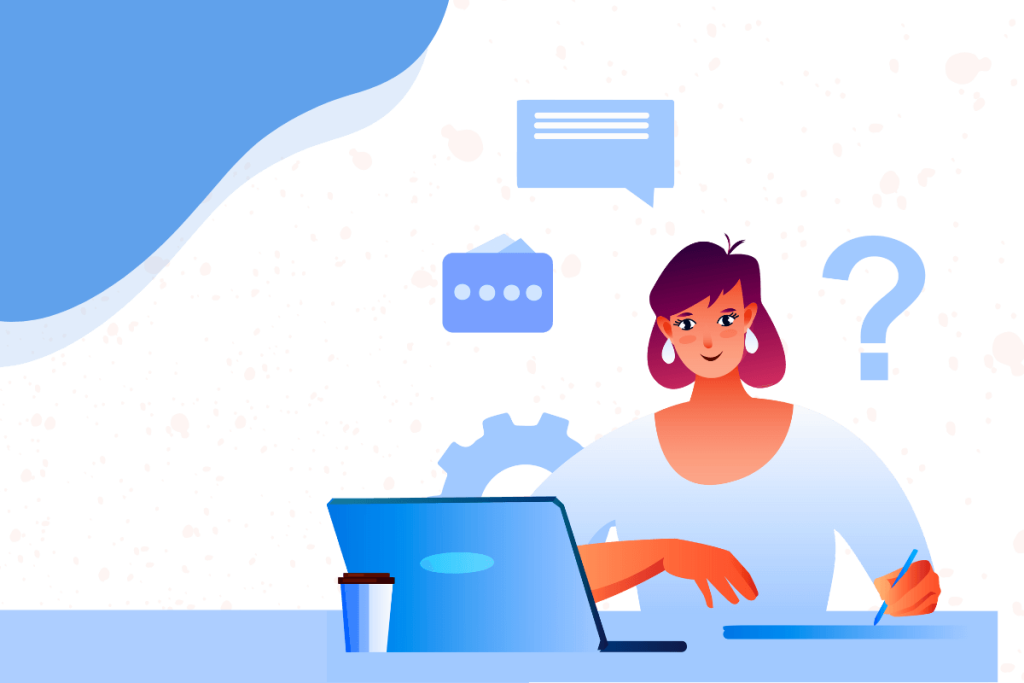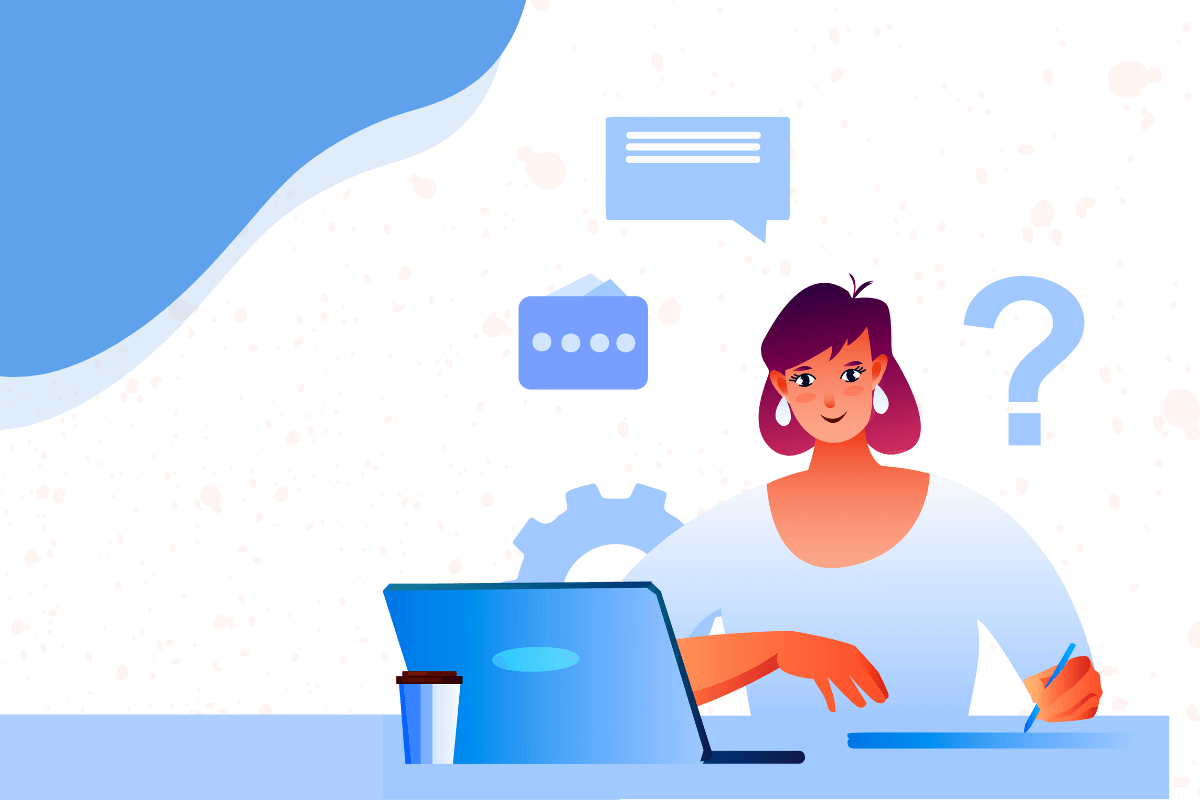 Can Customer Service Be Outsourced?
The short and simple answer is, yes. Outsourcing customer service operations have occurred since the 1980s.
Call centers operated by BPO firms have teams of outsourced agents who are trained to know your goods and services as well as your company's policies and brand voice so they can properly answer client inquiries across multiple channels on your behalf.
Deciding whether or not to outsource your customer support to a third party is a difficult decision that can create anxiety for many company owners. Ultimately, you want to make certain that your company can continue to deliver high-quality customer service while keeping up with consumer demand.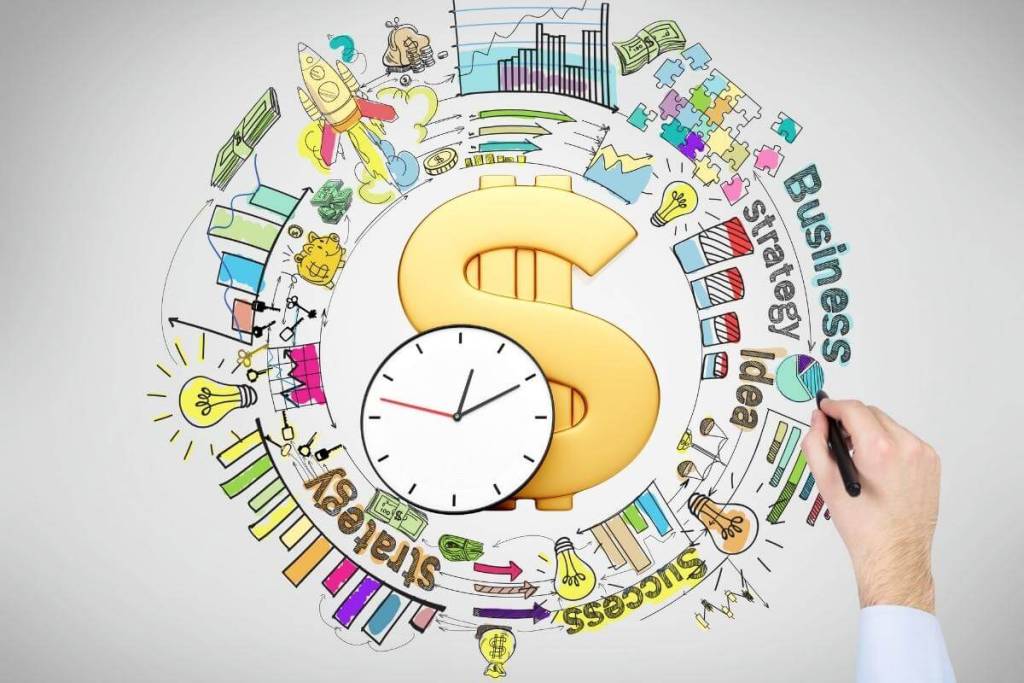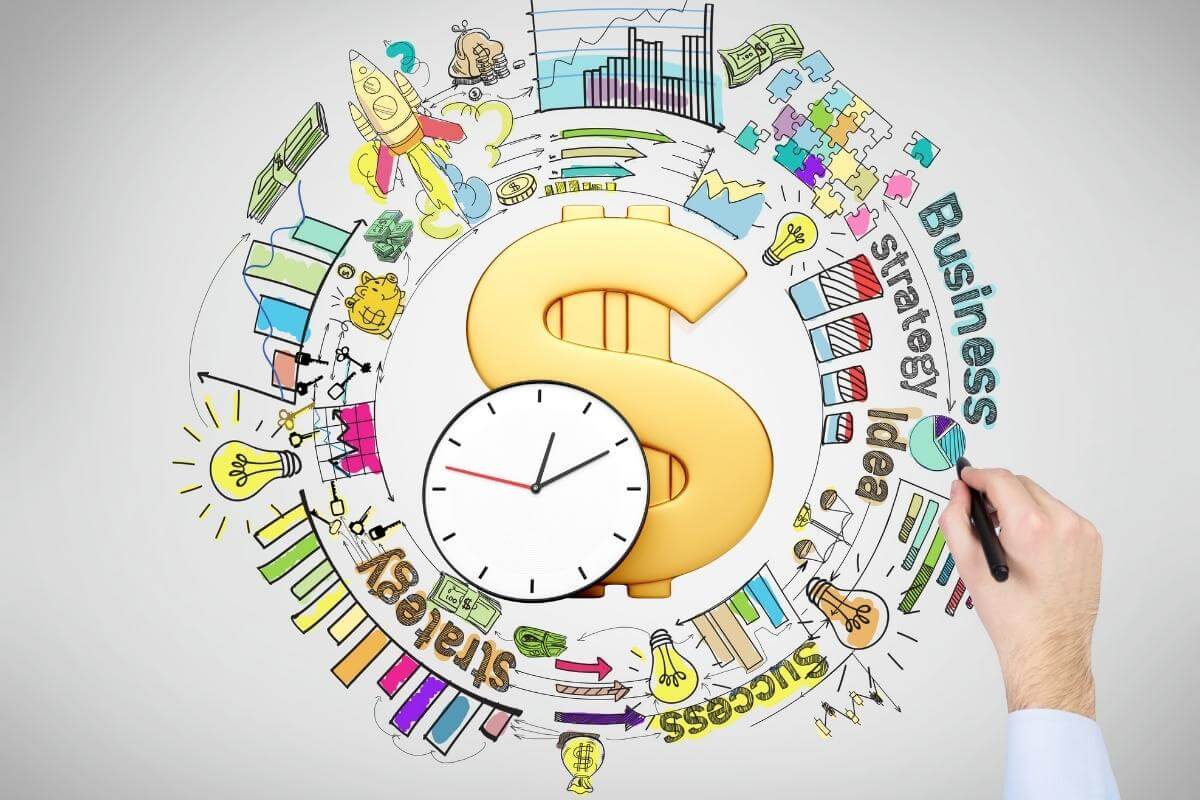 Why Is Customer Service Outsourced?
In a nutshell, the advantages of outsourcing your customer's business include cost savings, increased access to a larger qualified labor pool, more flexibility, and a lower risk of being sued.
By delegating your non-core abilities, such as customer service, to a professional, you will be able to devote your precious time to creating and expanding your company rather than administrative tasks. 
You will be able to devote more time to the tasks you enjoy, such as developing new products and conducting sales, and less time dealing with petty office problems and operational necessities that do not add anything to the bottom line but do divert your attention away from the main goal of the company.
Entrusting the management of your customer service procedures to professionals is the most effective method to make your brand more accessible. It is also the first step toward creating a pleasant customer experience.  It might prove to be one of the most rewarding choices your business will make.
Learn more about The Best Cloud-Based Business Phone Systems This Year here!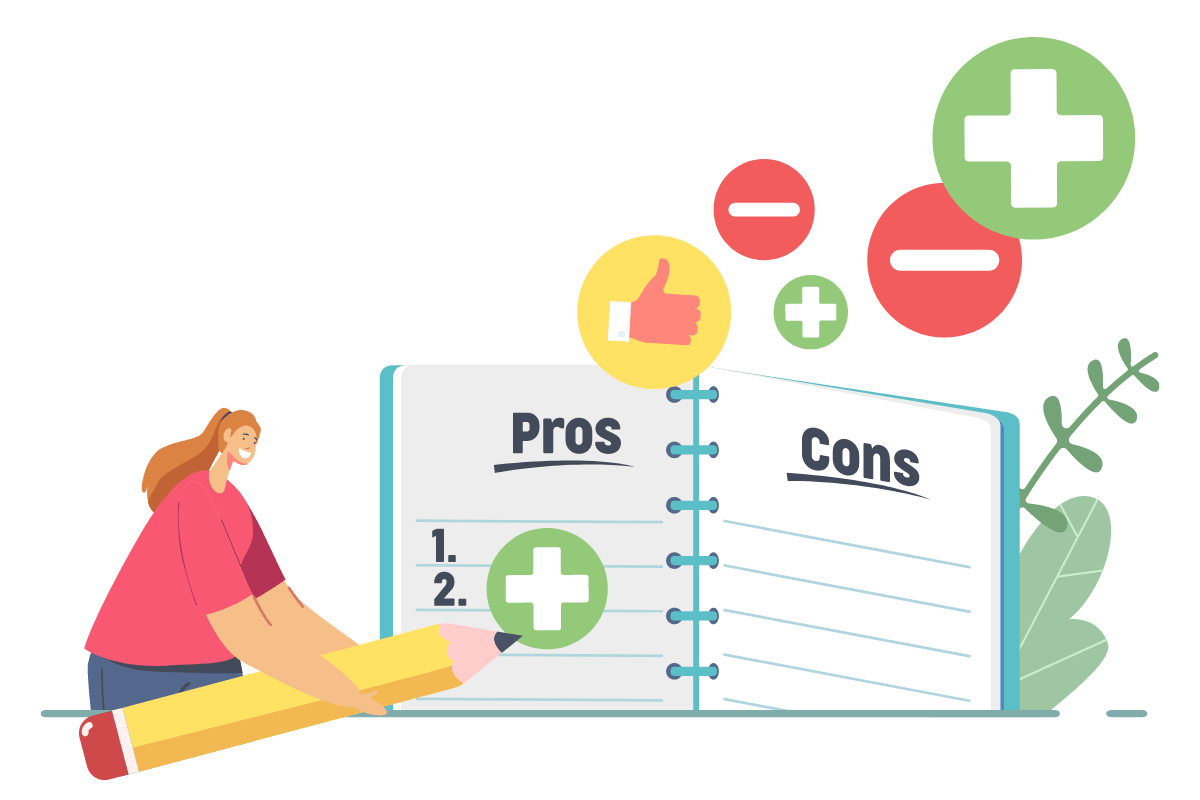 What Are The Benefits?  What Are The Disadvantages? 
The fast-paced nature of today's industry often forces corporate leaders to make difficult decisions when it comes to customer service strategy. Whether to outsource customer service or retain it in-house is one of the most important choices leaders will have to make.
Without a doubt, there are benefits to both approaches. For example, an in-house solution is more effective for the administration of day-to-day support activities.  Some small organizations may not need more personnel to deal with client complaints and inquiries.
Several convincing arguments favor outsourcing customer service as the preferable alternative. This post outlines seven important considerations to make when selecting a customer support solution that will work for your company's particular needs. 
Advantages
Small companies may find it quite useful to outsource their customer service needs. Some advantages are as follows:
1. Reduced Workload
Small company owners and employees are used to wearing several hats. Responding to phone calls and emails from customers takes time away from other productive tasks, such as sales and marketing. Outsourcing customer care can free up your time as well as that of your workers, allowing everyone to concentrate on higher-value sales drivers.
2. Cost Savings
When you recruit contract workers, such as contact center agents, you are not required to pay them a set salary or provide them with employee benefits. Additionally, you will not be required to provide customer support representatives with equipment, saving you even more money. 
When you include office space, furniture (such as a desk and chair), extra monitors, and other accessories, you can spend $5,000 on equipment for just one customer service representative.
3. After-hours Coverage
Many customers expect to be able to contact a business' customer care department during non-business hours. If your customers expect your call center to remain open 24-hours a day, your call center employees must be ready at all times.
4. Multilingual service
Using outsourced customer support, you can contact agents who are fluent in the languages of your target customers. 
As a result, your clients will have more confidence when transacting business with your firm since they will know that their inquiries will be addressed correctly because there will be no communication obstacles.
See how do you set up a two-line phone system by clicking this link!
Disadvantages
While outsourcing customer support has many advantages, it also has certain drawbacks. Before selecting a provider, make sure you understand the drawbacks and discuss them frankly with any company you are seriously considering.
1. Disconnection From A Certain Brand
When it comes to processing requests, traditional outsourcers and their agents might not take your company's overall strategy and brand into consideration. Being in a foreign city or nation does not help matters. 
An outsourcer must serve as a strategic partner rather than just an order taker (or worse, a complaint taker). This is the cornerstone of confidence in this company's operations. 
Obtaining a reference and first-hand experience from an existing client is an important part of the discussion to have when verifying contact centers.  This is particularly true when assessing call centers located in countries outside the United States.
Resolutions that result in a great experience for all customers are paramount, not the number of closed tickets. Ongoing verification and validation to ensure that the service being supplied is not just intelligent but also satisfies the standards is mandatory. 
Web analytics and customer relationship management systems might not reveal all of this health information.  Additional monitoring methods, such as consumer surveys, are likely to be required.
2. Call Center Contracts That Are Too Restrictive
Ultimately, outsourcing customer service may be a financially advantageous decision. However, most transactions need long-term relationships and a strict set of rules, which limits flexibility and may become a financial burden. 
In the face of unpredictable times and economic situations, companies in 2021 know better than to commit themselves to terms and conditions that are not in their best interests.  Vendors in India and other offshore hotspots are becoming better at this, but the majority of them still have certain legally questionable contract provisions that might make you scratch your head.
3. The Level Of Customer Service Provided
When it comes to customer service, what an outsourced contact center deems "excellent" may not fit with your company's basic beliefs and rules. This disadvantage may be mitigated if your outsourcer serves as a strategic partner, is involved in your company's vision, and is committed to providing excellent service to your customers. 
Not all agents at a call center will be as excellent as those working in-house, but some could be even better! This is especially true in B2B enterprises.
The possible widely varied expectations of users and visitors (i.e., potential clients) must be taken into consideration when educating new vendors. Certain businesses (such as banking) are more susceptible to this variance, whilst others (such as manufacturing) are less sensitive as a result of conditioning. 
If possible, speak with a senior executive at your preferred customer service outsourcing firm, possibly even with the company's founder, to get a sense of the company's philosophy and vision to help you decide whether or not their manner of doing business is to your liking.
See more information about the Cloud Phone System Pros and Cons: Detailed Review here.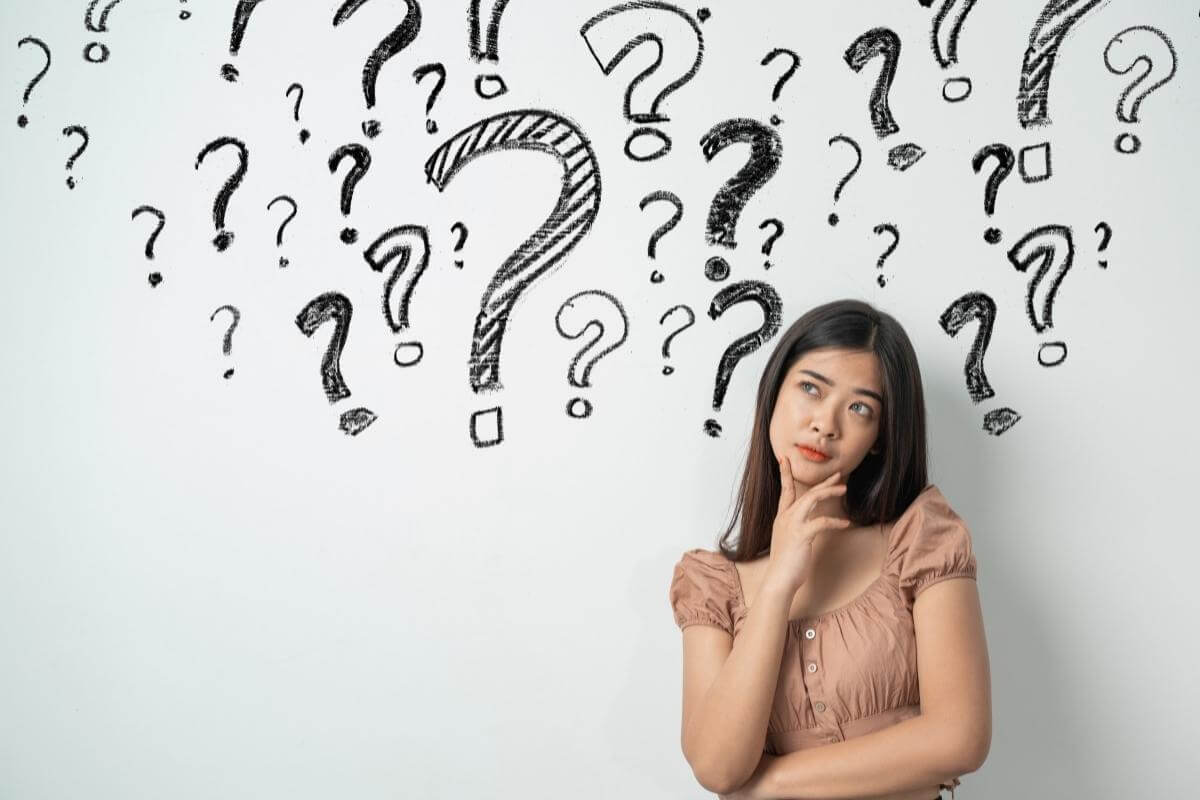 Is Outsourcing Customer Service A Good Practice?
When you outsource your customer service, you can be certain your clients will get the assistance they need when they want it. Top service providers can absorb large swings in demand, allowing them to ramp up and down more quickly than in-house centers.
Customer service is a critical component of every company's success. Indeed, it has the potential to create or ruin an organization, regardless of its size or complexity. The importance of making every client encounter as good and useful as possible cannot be overstated in this age of relationship marketing.
To enhance customer service and earn customers' loyalty, it may be necessary to outsource some functions. A trusted third-party service provider should offer you several significant and long-term advantages, including those listed below.
Reduce Expenses And Save Money
Organizations that manage their customer service and fulfillment teams sometimes suffer greater expenses. Outsourcing changes variable costs to fixed expenditures, allowing you to better plan your budget and allocate resources. 
There is no need to spend money on personnel training or pricey technological purchases. You might even save money by outsourcing your customer support to a reputable vendor.  This can help you save on capital expenses, time, and additional work.
Obtain Access To Highly Qualified Experts
Reliable outsourcing providers have specialized teams who are committed to providing great customer service, thus giving your company a competitive advantage. 
These individuals have a diversified range of knowledge and abilities across a wide range of industries and technology.  They can assist you in achieving exceptional quality and unrivaled competence in customer service delivery.
Focus On Your Core Business
In the face of increased competition, outsourcing your customer service allows you to concentrate on the core aspects of your company while simultaneously focusing on long-term, strategic organizational goals. This will help you maintain an edge over your competitors by giving you more time to improve your message and product.  That way you can remain one step ahead of the others in the pack.
Increase Your Revenue
Finally, customer service providers may collaborate with you to improve KPIs such as first-call resolution, average handling time, and customer satisfaction rating. All these metrics make it possible for your business to create strategies to provide a better customer experience.  This experience helps sustain customer loyalty that, in turn, improves your long-term bottom line. 
Improved customer service operation with a cloud-based communication tool. Learn more about the cloud-based system.
Common Customer Service Functions Being Outsourced
Outsourcing customer support services makes sense if the quality and cost aspects are in sync with one another. 
Accents have improved, and high-paying consumers have started to anticipate services provided by other countries. These and other factors combine to offer a compelling argument for the outsourcing of customer support services. Let us take a look at some of the most often outsourced services.
1. Inbound Calls
The professionals of an inbound contact center are available to assist customers with their questions, issues, and complaints around the clock, seven days a week. It also deals with routine business activities such as guiding new subscribers through the process of becoming more acquainted with the product or service, among others.
Customer service representatives are responsible for meeting the demands of consumers by responding to their calls promptly, offering alternative options, and resolving their issues as quickly as possible without jeopardizing the image of your company.
When a consumer calls in, inbound call center agents are the initial point of contact between your firm and the customer. That makes this position critical to your success.   It should only be performed by a customer service professional with extensive training and experience.
2. Outbound Calls
Customers are contacted by outbound call center professionals.  These employees are responsible for devising call-out techniques that lead them to contact new clients. The work involves making phone calls to prospective clients and customers to promote new goods and services or to tell them of the newest discounts and incentives available in the market.
As part of the work, you will be responsible for listening to client recommendations or complaints and making customers or clients feel heard and understood. This function also bears the responsibility of making outbound calls to customers about bills, due dates, payment collection, system updates, or adjustments that may have recently occurred.
These staff members may contact consumers to perform a customer satisfaction survey or any other research that will help your organization enhance its service.
3. HelpDesk
As the title suggests, this position is responsible for providing immediate assistance and solutions to typical client difficulties. The issue can be moved to the next appropriate level of support if the help desk professional is unable to resolve it.
Here is another way to put this: A customer service representative either resolves the call or transfers it to the appropriate person who can respond to the client's specific issue or concern. Like inbound call reps, they are the initial point of contact for many consumers, but they are focused on addressing problems related to the company's product or service rather than on general customer support concerns.
The responsibilities of the position include leading clients through the process of identifying a solution to their issues and offering prompt feedback when necessary.
4. Non-voice
Non-voice call center agents are also helpful when it comes to providing customer care and assistance.  However, their primary responsibility does not entail accepting or making phone calls. Instead, conversations with customers are conducted via email, live chat, or social media platforms.  The job is responsible for resolving their issues.
Non-voice accounts offer a non-personal connection with a customer since they do not communicate directly with the client and no voice is heard by the account holder. This kind of connection with a firm is preferable for some customers because they can more easily avoid confrontations or unneeded disagreements with the organization.
Since this kind of customer service is written, the persons involved have more time to process their feelings before delivering any feedback or response to the person with whom they are speaking.
5. Data Entry
Data entry clerks prepare and sort source material before it is entered into a database. They determine the order in which data should be encoded or entered.  This involves checking all data for faults and shortcomings. They adhere to a specific set of steps to correct these mistakes.
If the data entry clerk is not authorized to make the necessary corrections, the document is sent to the team leader, who is allowed to make the necessary changes. The work entails entering client and account information into the company's database.  This can be accomplished via the use of a keyboard or an optical scanner.
After the data is encoded, the clerk will evaluate it and make any required corrections, deletions, or re-encodings, before verifying that the data is accurate. The information that is entered is stored in backups.
Improved remote team collaboration with the Best Multi-Line Phone System For Small Businesses 
6. E-concierge
The e-concierge is in charge of taking care of consumers who only contact the organization via the internet.  The concierge's primary goal is to ensure that your clients are as pleased as possible throughout their interactions with your firm.  The job description for an e-concierge may be fairly broad when compared to the other positions outlined in this list primarily because this person must respond to a variety of scenarios based on the demands of the consumer.
As an example, if a client requests assistance with an issue involving a product or service and then provides three alternative solutions, the e-concierge should be able to identify the best choice among the three and explain why it is the best option.
7. Tech Support
A technical representative gives assistance and solutions to clients who are experiencing difficulties with the company's website, hardware, or software products.
Users (customers) may seek assistance from technical support professionals to fix difficulties such as username login and password concerns, installation or uninstallation of applications or software, navigation of a website, verification of correct hardware setup, and the use of a product or gadget.
A straightforward, respectful, and professional manner is used to explain solutions. Communication methods include phone conversations, live chats, SMS messages, and social media messages, among others. 
Tech support professionals follow a set method to ensure that your company's reputation and trust with current and prospective consumers are not jeopardized.
How Much Does Customer Service Outsourcing Cost?
The hourly rate wage, complete benefits, and training of customer service staff hired "in-house" for incoming or outbound contact center operations in the United States are all paid by the company that hires them. However, when you use an outsourced representative in a country such as the Philippines, you are solely responsible for the salary of the customer service representative and, in certain situations, the actual tickets handled.
This is, without question, the most advantageous component of outsourcing customer support. Although outsourcing providers may package their fees in a manner that is not always obvious, they can nevertheless surprise naïve enterprises.
As an example of how your expenditures might accumulate, consider the following:
Management Fees ($500 – $2,000): Before you can even get an agent to pick up the phone for you, you will have to pay a start-up charge. This covers the cost of your company's background check as well as other bureaucratic costs associated with setting up a business.
In certain cases, an outsourcer would charge you a service fee of $30-80 per agent every month, depending on the size of your company. This is true regardless of the number of calls received.
Other expenses that may be incurred include support channels (e.g., social media, chat) and language expenditures, such as those associated with Spanish.
Salary for an agent ($12,200 – $14,400 per month): Assuming one agent earns $13-18 per hour and works 40 hours per week, each agent will cost between $2,400 and $2,880 per week. In most cases, this price does not include overtime compensation during vacations and busy seasons, which may dramatically raise your expenses.
After the first month of working with this outsourcer, you may be paying anywhere between $13,000 and $17,000 per month.
In Which Countries Is Customer Service Outsourcing Most Popular?
A variety of outsourcing locations are available across the globe. The importance of finding the most competent employees to carry out your procedures cannot be overstated. Listed below are the top nations were chosen for outsourcing services for the year 2021:
The Philippines
For a lengthy time, the United States of America colonized the Philippines. This enabled Filipinos to get more acclimated to American culture and, particularly, its language. 
In terms of English-speaking populations, the Philippines has one of the highest percentages in the world; more than 92% of Filipinos can communicate well in the language. Because we do not have a language barrier, most multinational firms find it simpler to partner with the Philippines than with other countries. 
Aside from that, the nation has low expenses for outsourced services, which makes the Philippines a more affordable alternative. Last but not least, the Philippines is seeing rapid growth in the freelancing and e-commerce sectors, making it one of the most popular destinations for outsourcing.
China
China is one of the greatest options for outsourcing production and manufacturing operations.  It boasts the world's largest population, which means that personnel and labor are in plentiful supply in China. 
Companies can identify a large number of possible workers, making for a higher pace of production. The availability of a varied range of raw materials combined with low-cost labor in China makes it a popular choice for many western nations to outsource manufacturing to that country. 
China is also home to a large number of developers and cutting-edge technologies. The nation is teeming with many information technology enterprises and competitive marketplaces. The degree of innovation present in the nation makes China appealing to businesses seeking to outsource their operations.
India
When it comes to software development outsourcing, India is about the greatest choice on the planet. Much of their workforce is specialized in information technology, and the nation is seeing rapid technological advancement. 
Furthermore, the majority of Indian employees are highly competent software and technology specialists, yet labor is very inexpensive. The country's software development market is expanding at a rapid rate. 
Their educational system is geared towards producing graduates in the STEM fields, explaining their success in this area. India is the second-largest English-speaking nation in the world after the United Kingdom. 
Application development, machine learning, artificial intelligence, and other tech-related sectors are among the areas in which companies may discover a diverse pool of tech workers in India.
Ukraine
Ukraine's educational system places a heavy emphasis on the information and communications technology sector. As a result, they meet a large portion of the worldwide market's need for information technology workers. 
Ukraine has more than 1,000 companies that offer information technology-related services, resulting in a large pool of available talent. Similar to India, it is a popular location for the outsourcing of technical skills and software development services. 
They offer technology services to a wide range of industries, including manufacturing, insurance, restaurants, gambling, and healthcare, among others.
Poland
Poland is well-known for its software and programming industries.  It has risen to become one of the world's leading countries in the information technology business. 
The nation is brimming with brilliant software engineers and remarkable IT graduates, as well as housing a forward-thinking market. It has the third-highest concentration of highly trained programmers in the world. Furthermore, 30% of the Polish population is fluent in English, which makes it simpler to work with them on joint projects.
Click here for more information on how much a business phone system cost.
How Do Requests, Support, And Features Work For Outsourcing Customer Service?
Companies often outsource to reduce costs, enhance efficiency, and accelerate the pace of their operations. Those who choose to outsource depend on the skill of third-party providers to conduct the outsourced activities to reap the advantages described above. 
The essential premise is that since the third-party supplier is focused on one task, it can do it more efficiently, more quickly, and at a lower cost than the employing firm could.
Because of these advantages, firms often choose to outsource supporting tasks inside their organizations so they can concentrate their immediate resources more precisely on their core strengths.  Thus assisted, they can gain competitive advantages in the marketplace.
In addition, companies can outsource a variety of jobs and services. They often contract out information technology services, including programming and application development, as well as technical support, to third-party vendors. They commonly outsource tasks such as customer service and contact center operations. 
Companies might also outsource a variety of other sorts of labor, such as industrial operations, human resources duties, and financial services such as accounting and payroll administration. Companies can choose to outsource whole divisions, such as their entire information technology department, or simply sections of a certain department to third-party vendors.
Are Representatives Offering Customer Service Around The Clock?
With websites and smartphone applications accessible 24-hours a day, customers have come to anticipate that a corporate representative will be available at all hours. Now that corporations can easily contact anybody from anywhere in the globe, it is critical to provide around-the-clock service so consumers in different time zones can get the assistance they need. 
For small- and medium-sized organizations, the price and difficulties of keeping staff ready at all times might appear to be an insurmountable challenge. The good news is that you have more than one choice when it comes to offering round-the-clock customer support to your customers.
Outsourcing is a way of providing round-the-clock customer care without the need to engage extra workers in-house. When you choose an outsourcing business to assist you with this, you will collaborate closely with them to design a strategy that is tailored to your specific requirements and standards. 
The outsourcing business will educate its employees so they can put your plan into action using your specifications after you have formulated a strategy. It is the outsourcing company's responsibility to manage any new employment requirements that arise to guarantee that you have someone ready around the clock. 
This relieves you of the responsibility of recruiting, training, and supervising a whole department of people. If your requirements change, you may collaborate with the outsourcing business to amend the plan to reflect the new requirements. 
You can assess the effectiveness of a top-notch outsourcing agency's checks and balances system at regular intervals.  This allows you to confirm that they are offering the degree of quality you demand.
Further reading: Simple Steps To Set Up A Phone System For Your Business
Bottom line
Excellent customer service is essential for the success of your company. In some ways, outsourcing your customer service might seem similar to entrusting someone else with the care of your child.  This is why it is so crucial to do thorough research and make an educated selection.
Although it may seem intimidating, outsourcing is a successful method of scaling customer care and providing assistance to a growing firm. A reputed BPO may be the key to unlocking future development for your company if you are having trouble staying on top of your support queue or providing an outstanding customer experience to your current customers.