Outsourcing business functions has proven effective for companies in achieving their overall business goals. Third-party service providers can help an organization reach new heights of profitability.
But the business process outsourcing (BPO) market is vast, complex, and dynamic. Businesses need relevant and accurate information to understand the BPO industry better.
This article presents readers with the industry's practical facts of the BPO industry. It provides digestible content for easy reading.
Let's dive in and find out the details.
Business Process Outsourcing Industry Overview and Future Trends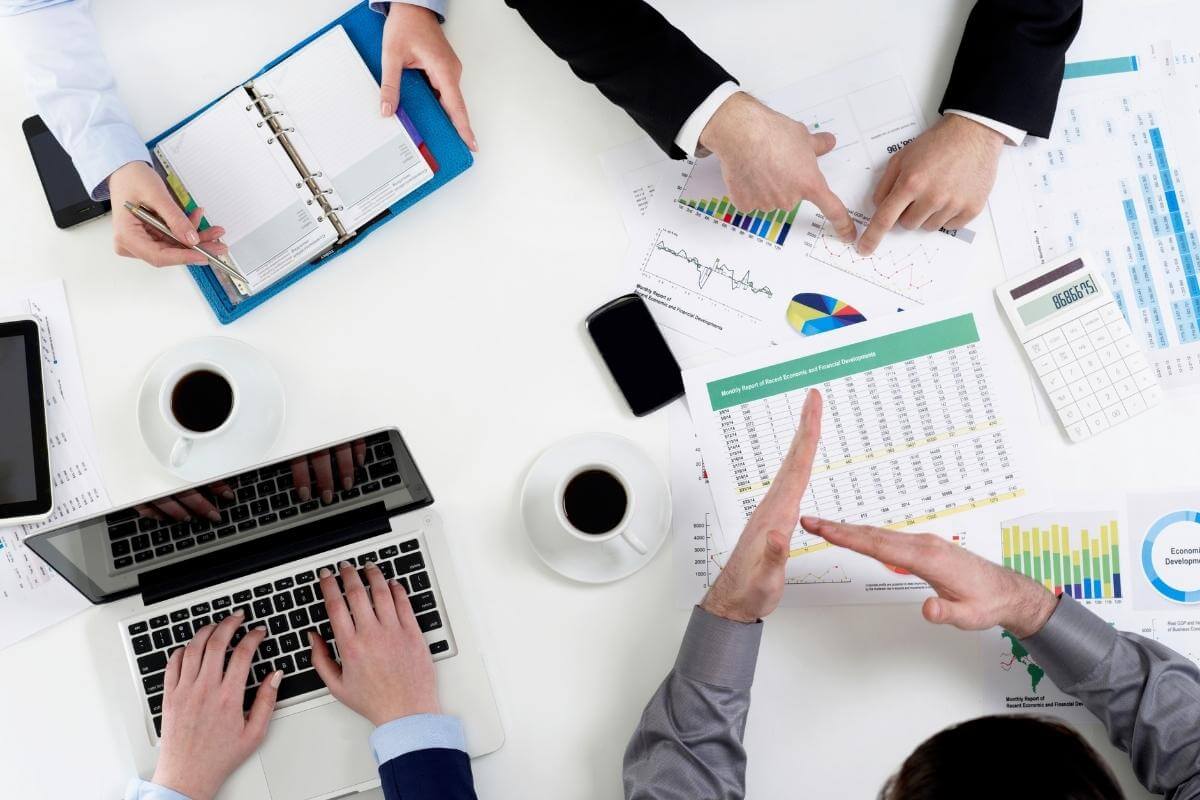 To start, what is business process outsourcing?
BPO is contracting out certain business-related activities to third-party vendors.
The practice of BPO started as early as the 18th and 19th centuries in the booming cities of London and New York. Subcontracting was its name then. It was mainly used by the local producers of garments, clocks, cigars, furniture, scientific instruments, brushes, footwear, and artificial flowers.
The term "outsourcing" is a combination of the words "outside resourcing" and became a commonly used term in the 1980s. Outsourcing was a regular practice in the automotive, soft drink, and athletic shoe sectors.
Beginning in the late 1980s and early '90s in North America, manufacturers took advantage of the reduced costs in international telecommunication and transportation. They outsourced some of their operations to countries with skilled workers offering affordable labor services.
The BPO industry took off exponentially in 2000 with the advent of advanced internet technology. Unlimited long-distance communication at low costs became a reality. The number of BPO companies mushroomed as outsourcing demand grew.
The BPO Market in the Last 20 Years
The worldwide outsourced service market revenue was steady from 2000 until the first quarter of 2020, according to the technology research firm ISG.
The study points out that the BPO market size was estimated at $45.6 billion in 2000, peaking at $104.6 billion in 2014. That registered a 129.4% increase in 14 years. The industry value went down to almost $77 billion in 2016—the lowest since 2010—and settled at $92.5 billion in 2019.
The Americas (the U.S., Canada, and Latin American countries) cornered the revenue bulk. Europe, the Middle East, Africa, and the Asia Pacific markets trailed behind during the period in review.
The worldwide BPO market in 2020 was at nearly $162 billion amid the pandemic, notes market research publisher Global Industry Analysts. In 2021, the industry value slowly reached $170.3 billion. Businesses then prepared for the pandemic's adverse economic and social impact.
What Lies Ahead
Bloomberg reports that the global BPO industry will sustain its uptrend until 2032. It might reach a market value of $620 billion with an 8.5% compound annual growth rate (CAGR) until 2032. North America continues to grab a significant share of the outsourcing business. The region will corner 60%, while Europe trails behind with 25% of the worldwide BPO market share.
Bloomberg notes two main growth drivers. One is the use of robotic process automation. With it, artificial intelligence-powered software can help live agents work on tasks more efficiently. Another is the shift to a shared workload culture from monopolistic business strategies. The change aims to attain better business results and retain profitability.
Bloomberg also reports that IT and telecoms will compose over 57% of the overall outsourcing market value in terms of end users. Requirements for higher transparency and tighter regulations will push BPO companies to standardize operations.
Six Types of BPO Services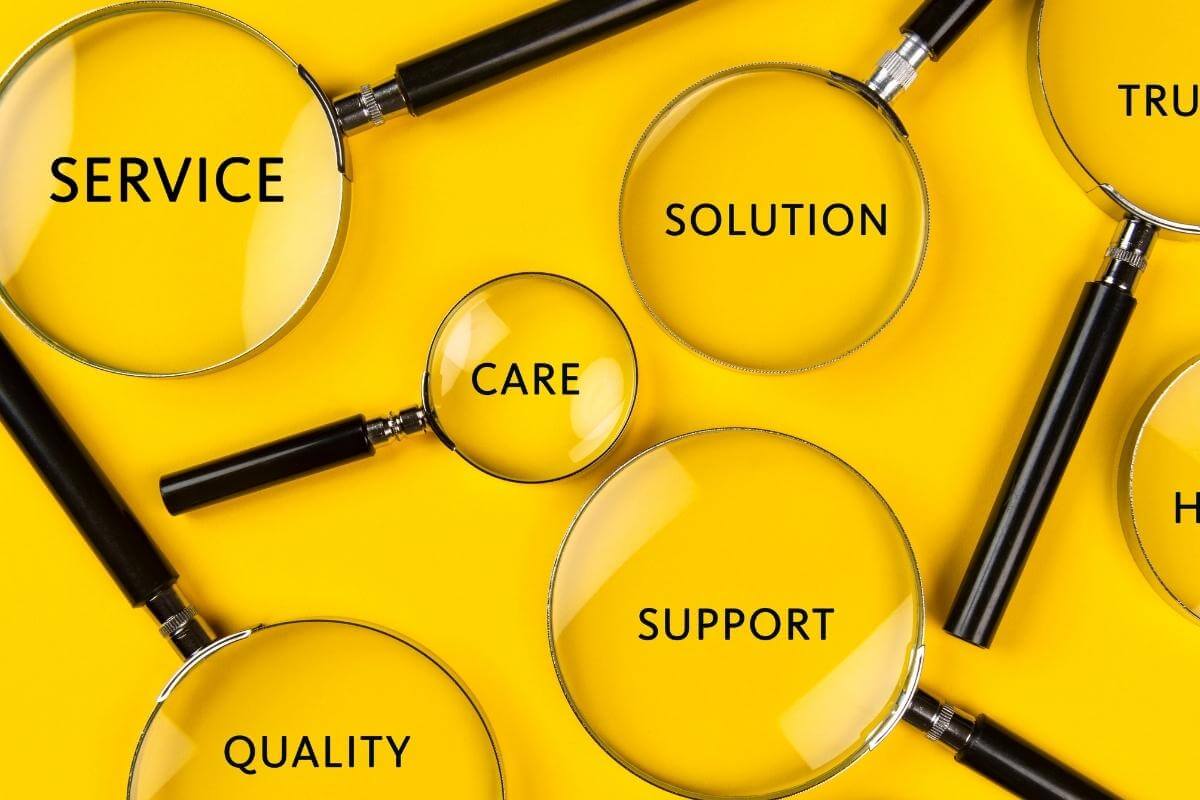 Through the years, BPO providers have expanded the number of outsourcing services that cater to all business types and sizes. Below are six services organizations commonly outsource when they use BPO for long-term planning.
Customer service.

Third-party vendors interact directly with customers. They address issues, answer inquiries, gather reviews, and finalize sales. Customer support representatives provide and maintain high customer satisfaction for repeat business.
Data entry.

BPO companies offer services that involve encoding large amounts of information into computers. They use database or documentation systems in the process. Such tasks require attention to detail and much time and effort. Manual skills and relevant technologies combined make performing these functions a breeze.
Human resources.

External service providers focus on recruitment and hiring processes. They reduce worker turnover, improve employee satisfaction and morale, and train and upskill staff. They assist clients in implementing effective human resource standards, policies, and workflows.
Appointment setting.

BPO firms

are adept at cold-calling prospects for extra sales revenue for clients. A third-party team receives and places inbound and outbound calls to promote products and services. When able to convince prospects, the team transfers the calls to the sales specialists.
Bookkeeping and accounting.

Companies can

outsource finance

and accounting processes. With such services, clients get accounting, bookkeeping, and finance professionals or specialists who record journal entries and prepare financial statements.
Technical support.

Third-party vendors deliver information technology (IT) support. They deal with customer questions, complaints, or issues about products and services.
Five Types of Outsourcing
The following are the five types of business process outsourcing.
Onshore outsourcing.

Onshoring is a business approach that hires the services of a third-party but local company to manage its processes. It allows the organization to access the BPO firm's expertise and technology in customer and technical support. The headquarters of both parties are in the same country.

Onsite outsourcing

. Like onshoring, both parties are in the same country. However, onsite outsourcing means a BPO firm dispatches its team to a client's physical location. The team works with the in-house employees to fast-track the company's systems and processes.

Offshore outsourcing.

This type is the most common. It involves subcontracting non-core processes to a BPO organization operating overseas. Various processes can be outsourced, including administrative functions, customer service, and IT support.

Nearshore outsourcing.

Nearshoring transfers work to an external service provider in a country close to a client's head office. It typically covers technical support, call center services, and software development.

Multiple outsourcing.

Here, a company outsources its functions to two or more BPO firms. It uses different location-based business models. Plus, it maximizes the benefits of nearshoring, offshoring, onsite outsourcing, and onshoring. The strategy reduces the risk of depending on a single provider.
Sectors That BPO Companies Serves
These top five industries include outsourcing as part of their growing business strategy.
Financial services.

Credit card, insurance, banking, and investment companies frequently use BPO services. Service providers answer customer questions, fix financial issues, collect payments, and resolve overdue bills.
Healthcare providers.

Healthcare companies outsource medical coding, billing, and claims processing, which includes collecting relevant information from healthcare providers and insurance firms. Also outsourced are software development, technical support, and customer service.
Retail products.

Online retailers outsource their retail accounts. Many ecommerce stores let BPO firms take orders, handle purchases, and complete transactions. They use multichannel services, digital mailrooms, data capture, and freight processing from third-party agencies.
Telecommunications.

Call centers handle customer service and IT support for telecom companies. BPO firms offer telecommunications-related customer support functions, from answering inbound calls to convincing customers to buy new products.
Software.

Established software and IT companies outsource manufacturing processes overseas. As such, they get an ample supply of technical workers. Apple, Microsoft, and Google farm out electronics consumer and technology products. They then sell these to developed nations.
Dominant and Emerging BPO Service Providers
Below are some of the leading and emerging BPO service providers worldwide.
Unity Communications.

Formed in 2009 and based in Arizona, the BPO provider also operates in Costa Rica, Mexico, and the Philippines. The rising

BPO company

focuses on supplying team specialists to assist clients. Its clients come from Europe, Australia, the UK, Canada, and the U.S.
Accenture.

One of the world's biggest outsourcing providers, Accenture offers various services, including technology, consulting, and business operations functions. The company specializes in systems technology and integration and management consulting. The Irish-American Dublin-based firm was founded in 1989.
Conectys.

Incorporated in 2004, this budding Romanian BPO company delivers an innovative digital-first customer experience. It integrates multilingual teams with the latest technology to provide content moderation services. The firm offers round-the-clock call center and technical support services in more than 35 languages.
IBM.

The multinational technology corporation is a major player in the global BPO industry. Headquartered in New York, it was established in 1911 and provided a wide range of services. Among them are tech support, analytics, cloud computing, and consulting. It has operations in over 170 locations worldwide.
Remote Coworker.

The company is considered a blue-chip BPO provider formed in Florida and founded in 2013. Its outsourcing services include bookkeeping, virtual assistants, and cold calling.
BPO Strengths, Weaknesses, and Challenges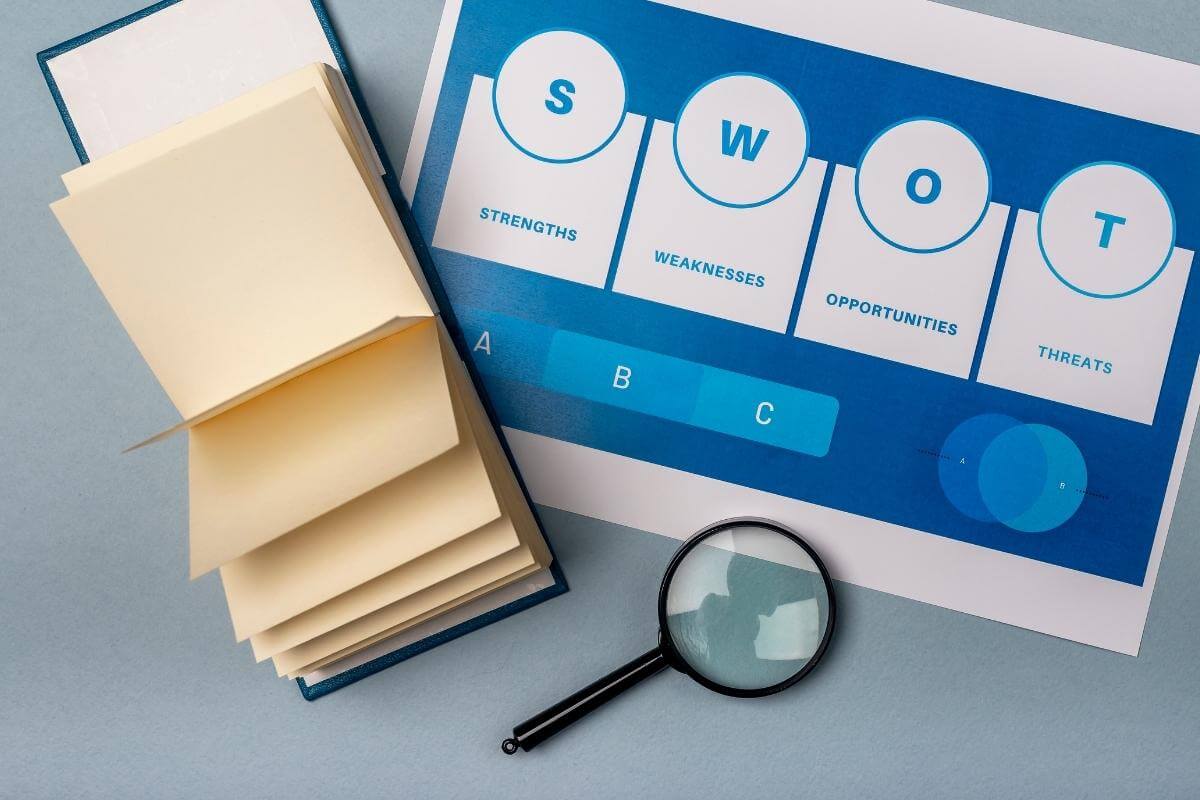 Understanding the strengths of outsourcing can help you maximize it. But be ready to compensate for its weaknesses and overcome its challenges.
Here are the strengths, weaknesses, and challenges of BPO that can help you make more informed decisions.
BPO Strengths
The BPO sector delivers distinctive capabilities to businesses of all types and sizes. Here are five outsourcing advantages.
Core competencies.

Outsourcing back-end activities help companies focus more on their primary functions. A company focusing on sales, marketing, product or service improvement, and innovation can obtain a competitive advantage.
Productivity.

A BPO provider can help a business reduce delays, irregularities, and inaccuracies in its processes and operations. One of the indications of enhanced productivity is higher product or service quality and better customer support.
Scalability.

BPO firms specialize in providing enough agents. It can cut or expand services without disrupting business. A third-party provider can effortlessly add specialists during peak season. When business slows, it can reduce its team members.
Cost reduction.

Operating costs are no longer fixed expenses when outsourcing back-end and other secondary operations. They become variable costs, which means companies can reduce expenses related to operations.
Reduced staffing costs.

Third-party providers can search for qualified and skilled individuals to fill positions. They take care of all the processes related to hiring, onboarding, and training the right talent—no more high employment costs for companies.
BPO Weaknesses
Like other industries, the BPO sector encounters issues in terms of the services it offers. Below are some potential drawbacks of outsourcing.
Insufficient knowledge.

A third-party team is not as knowledgeable as an in-house team about a company's products and services. The in-house team's primary responsibility is to focus on every part of the brand, including its issues, problems, and benefits.
Undisclosed service rates.

At the start of a partnership,

not all BPO providers disclose their full and final service fees to their clients. They charge other fees during their service period with a company. The client has to pay for these unexpected expenses to continue its partnership with the BPO company.
Privacy and security concerns.

Customer service, bookkeeping, and accounting are some of the processes that involve crucial and sensitive personal and financial information. Many businesses are still reluctant to share with a BPO firm critical data such as bank accounts, passwords, usernames, and credit card numbers.
Two or more roles.

Some BPO firms use the operational method of assuming multiple accounts using one team for cost reasons. The team members' time, effort, and expertise are divided among BPO clients. This can adversely affect the service quality.
Less control.

Companies have to let go of certain control when outsourcing their processes. Their standards and policies can be discontinued or minimally applied once a BPO takes over.
BPO Challenges
When you outsource to a BPO company, you also have to deal with some challenges besides those weaknesses. Here are five challenges that the BPO sector has to overcome.
Shifting political and economic situations.

Political, social, and economic instability in regions (Africa, the Americas, Asia, and Europe) where many external service providers operate can adversely affect the BPO sector. Wars, economic depression, and public unrest are some of the factors that can prevent BPO providers from continuing their operations.
Surpassing high client expectations.

Many perceive the BPO sector as a money-saving business. As such, market players feel pressured to deliver the best outcome for clients at all times while operating within the same budget. Tightening industry competition is among the reasons this scenario prevails.
Dealing with workforce turnover and health issues.

Employee turnover in the BPO sector is among the highest compared to other industries. Hiring new talent is costly. Many third-party vendors are also based in countries having different time zones. It can lead to health concerns, especially among workers.
Managing recurring interruptions.

Electric power disruptions, fuzzy phone lines, weak internet connections, and internal IT system issues are the major setbacks confronting a BPO firm's daily operations. People expect external service providers to be available anytime. Interruptions can translate to financial losses.
Lacking talent supply.

The demand for outsourcing has increased over the years, outpacing the supply of available skilled and qualified workers. Many BPO companies find it difficult to acquire talent to fill the required roles.
The Bottom Line
The BPO industry offers various services to meet growing and complex business needs, serving any organization irrespective of its growth period, size, and industry. It has made significant strides over the past 50 years. From taking low-value work in the beginning to providing high-value services, the BPO sector has been helping companies in many of its functions and processes.
Understanding the ins and outs of the BPO industry, its benefits, advantages, and challenges will equip businesses with the right information to aid their decision-making.