Written by Allie Delos Santos
Companies struggle to stay ahead of their competitors in an over-saturated market. A thriving, successful company results not just from your products or services, but from business efficiency, innovative processes, and proficient management. 
New process management procedures can take your business to the next level. Business process management outsourcing can spark such a change if done carefully and with a quality provider.
This article has everything executives need to know about business process management outsourcing: what BPM is, the types of BPM services, and the benefits of BPM outsourcing for your company.
Difference Between BPM and BPO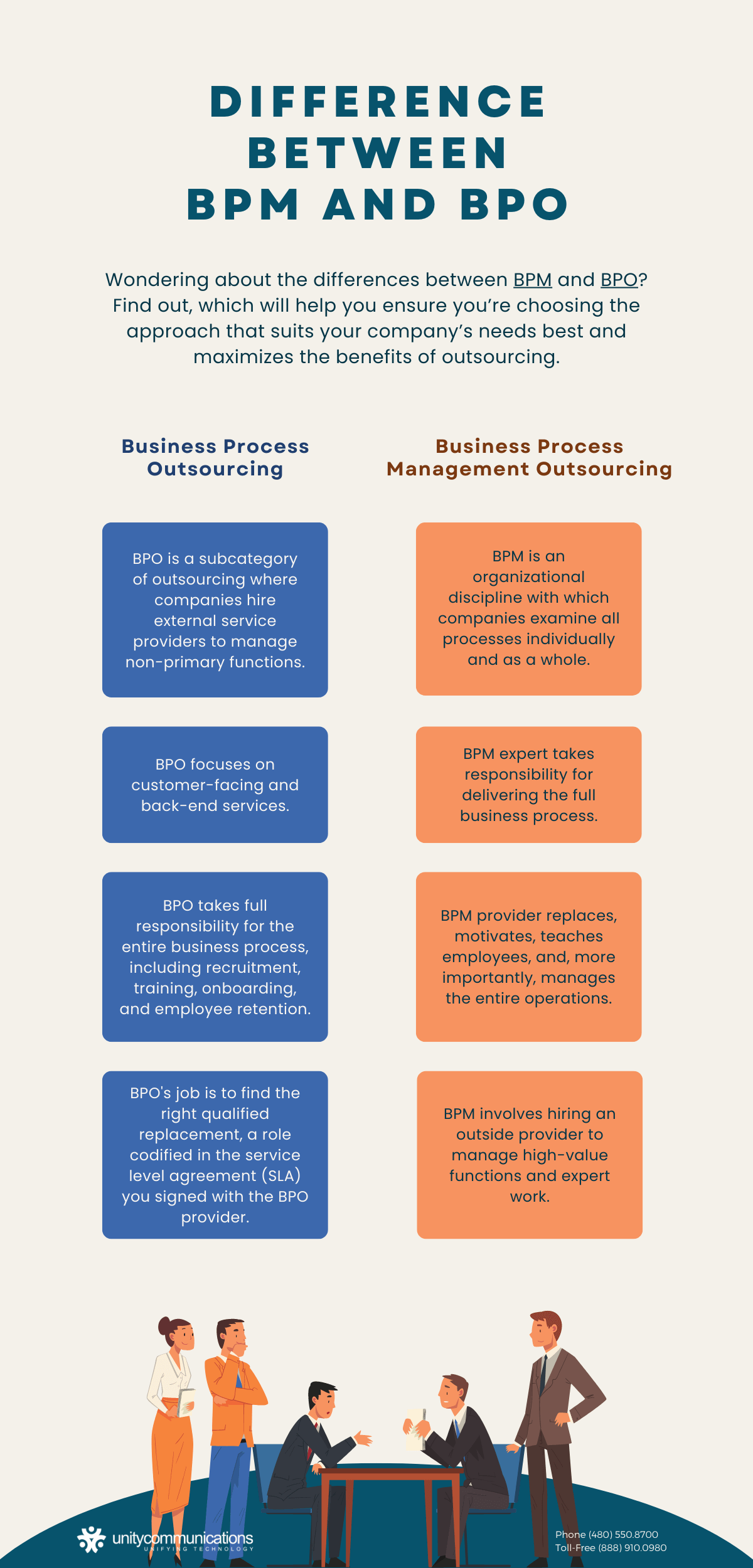 Outsourcing processes or parts of products has been around a long time. But now the approach is no longer back-office outsourcing services, where it started, but having available to companies a wider range of outsourced services. Today, outsourcing takes on many forms, including business process management (BPM) and business process outsourcing (BPO).
Wondering about the differences between BPM and BPO? Read on to find out, which will help you ensure you're choosing the approach that suits your company's needs best and maximizes the benefits of outsourcing.
Business Process Outsourcing
BPO is a subcategory of outsourcing where companies hire external service providers to manage non-primary functions. When you hire a provider outside your home country, the process is known as  offshore outsourcing.
BPO focuses on customer-facing and back-end services. BPO services include outsourced bookkeeping, call center services, information technology (IT), and data entry. BPO can combine front-office and back-office services, so they work together.
From startups to Fortune 500 companies, businesses of all sizes outsource certain processes. The demand continuously grows as innovative technologies emerge, and companies see opportunities to get ahead of the competition.
When you outsource a business process, your service provider will give you a list of qualified candidates to meet your company's process needs. You can then choose those you want the service provider to onboard and train. If one of these employees leaves the job, it's the BPO provider's job to find the right qualified replacement, a role codified in the service level agreement (SLA) you signed with the BPO provider.
Discover our tips for back-office outsourcing.
Business Process Management Outsourcing
BPM is an organizational discipline with which companies examine all processes individually and as a whole, assessing the organization's existing situation and identifying areas for improvement. 
BPM outsourcing, meanwhile, involves hiring an outside provider to manage high-value functions and expert work. Outsourced BPM services include credit and collection services and litigation support.
In many ways, BPM is similar to BPO. The primary difference is that the former takes full responsibility for the entire business process, including recruitment, training, onboarding, and employee retention. The BPM provider replaces, motivates, teaches employees, and, more importantly, manages the entire operations.
This foundational difference is what sets BPO and BPM apart.
Types of Business Process Management Outsourcing
The two primary types of BPM outsourcing are based on the purpose each type serves:
System-centric BPM:

Overseeing functions such as human resource management (HRM), customer relationship management (CRM), and enterprise resource planning (ERP) without much human intervention. It employs broad integrations and application programming interface (API) access to construct rapid, efficient business processes. Online banking, which uses multiple software systems, is an example of system-centric BPM.

Human-centric BPM:

Promoting human interaction over automation. This type primarily concerns tasks that humans execute, thus involving sign-offs or approvals by individuals. It covers employee onboarding, customer complaint management, ecommerce,

offshore IT

support, and expense report processing.
You might want to learn about data entry outsourcing.
Benefits of Business Process Management Outsourcing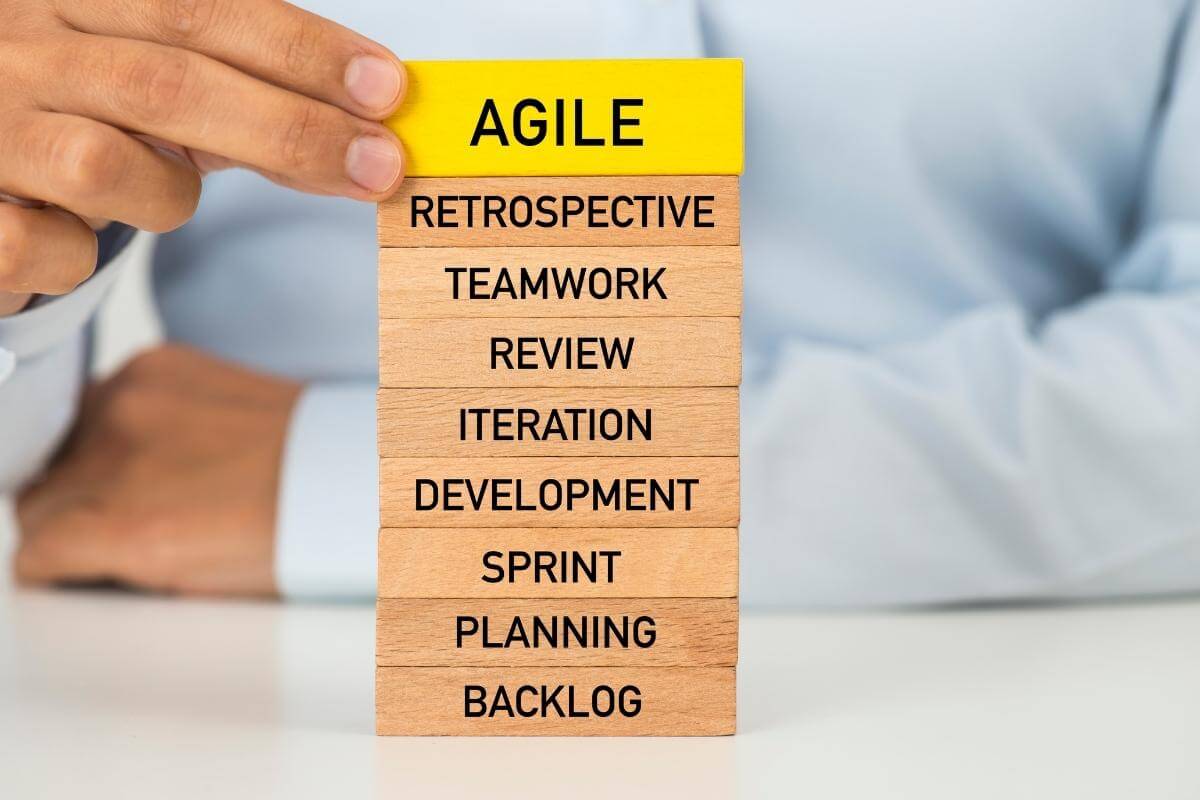 The demand for BPM continues to grow. According to Global News Wired, the BPM market will grow at a 12% CAGR by 2028. This growth in demand is down to the many benefits BPM provides.
BPM helps companies achieve bigger organizational goals and proceed toward complete digital transformation. Here are four major benefits of working with a BPM service provider:
1. Improving Organizational Agility
Businesses that spend less are generally more agile. They're in a better position to respond to market fluctuations and leverage opportunities when available.
Seasoned financial, HR, security, and IT professionals are among the most valuable assets a company can tap into to strengthen in-house functions.
When the need for specialized personnel grows, businesses can outsource finance and accounting, litigation support, IT, or other similar functions to bring in experts without hiring full-time employees. In addition, leaders can fulfill project-based and short-term organizational needs with contractors.
2. Reducing Costs and Generating Higher Revenue
BPM removes operational bottlenecks, resulting in less lead time for product sales and easier customer access to goods and services. It ultimately leads to more sales and higher revenue.
Additionally, BPM can track and allocate resources to decrease waste, thus also reducing expenses and increasing profit.
3. Improving Visibility
BPM service providers conduct real-time monitoring and tracking of key performance indicators (KPIs). This added transparency can result in improved management. Plus, it allows you to modify processes and structures that no longer benefit your company while monitoring the outcomes.
4. Improving Compliance, Safety, and Security
A reliable BPM service provider ensures that your company abides by industry standards and remains updated on new regulations. A good BPM provider can also improve safety and security by documenting each procedure and facilitating compliance.
BPM Outsourcing: Making Management Easier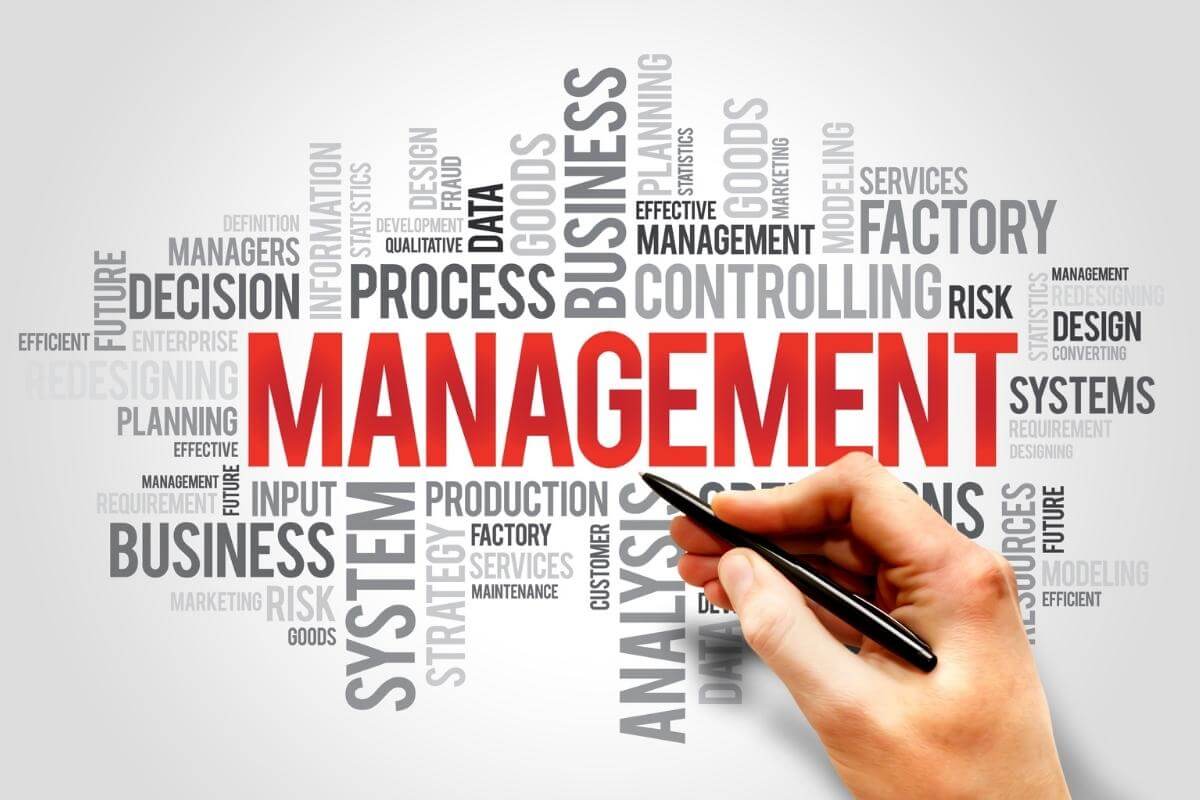 Intuit, a global technology platform, found in a study that 65% of business owners believe they can focus more on long-term growth if only they could step back and look at the bigger picture. Take note that these business owners also manage other areas of the company, such as accounting, human resources, customer service, sales, and marketing, instead of outsourcing.
That low-value activities detract from leadership teams' ability to focus on core business functions is not surprising. Instead of making a lasting impact on customers and developing innovative offerings and strategies, business owners spend most of their time on non-core activities.
Outsourcing enables leadership teams to focus on running their business instead of being distracted by the individual departments. Effective BPM outsourcing allows companies of all sizes to lean on senior expertise outside the organization to offer accurate insights, provide impartial feedback, and make strategic decisions.
Business process management outsourcing allows leaders and CEOs to tap into the expertise of other professionals without hiring them, which helps manage costs and improve business agility. Lastly, outsourcing reduces the stress levels of many business leaders, and diminishes the risk of executive burnout.
The Bottom Line
Business process management outsourcing is more than just a means to cut costs. It's a strategic and important tool for companies looking to stay ahead in a hyper-competitive market.
Outsourcing empowers you to become globally competitive by improving productivity, reducing costs, giving you access to affordable professionals, and helping you scale faster.
Working with a reliable business process management outsourcing provider like Unity Communications to manage certain functions mitigates risk—you can tap into experts who can deliver quality solutions. But remember: outsourcing is not a one-size-fits-all solution. Unity Communications offers unique, customized consulting solutions that support your processes every step of the way.