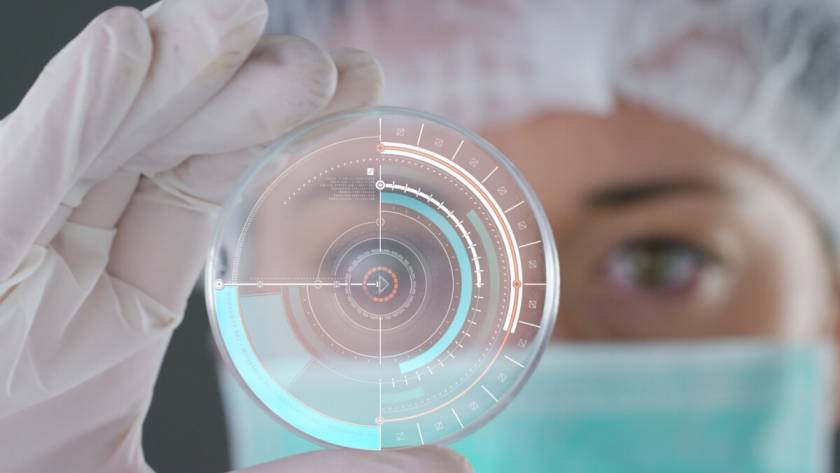 Written by Allie Delos Santos
The medical industry faces new demands and challenges from its communities. Healthcare administrators must handle tight budgets and societal pressure as they balance fulfilling patient needs against maximizing efficiency.
Business process outsourcing (BPO) can help. Healthcare BPO brings many advantages to hospitals and medical practices.
Hiring healthcare BPO companies has become a viable option over the years. Discover how you can make the most of outsourcing for your organization.
11 Reasons To Use Healthcare BPO Companies
Healthcare BPO is continuously growing, and the reason behind this growth is apparent—it is an effective way to streamline the delivery of excellent patient care. Multiple medical institutions have tried this solution and reaped impressive benefits. 
Here are a few reasons you should consider healthcare outsourcing:
1. You Find Administrative Tasks and Paperwork Cumbersome
Medical paperwork is unavoidable. Collecting, storing, and organizing patient records are necessary parts of the process. But the time you waste on these cumbersome tasks is time you can spend providing better care.
Hire a third-party service provider to handle your administrative duties. This business strategy frees you from time-consuming tasks and lets you focus on your responsibilities. It also helps you reduce your redundant and menial workload to drive growth in the right direction and deliver the best healthcare services.
2. You Can Improve Employee Satisfaction 
Healthcare outsourcing helps organizations increase profit margins, generate more revenue, and focus on their core responsibilities. Since the organization's profitability increases, in-house team members can rest assured that their employment is safe. This guarantee reduces their stress, frees their minds for greater responsibility, and lets them deliver stellar patient care.
In-house staff also benefit from the reduced workload. The perks of outsourcing ultimately lead to greater work satisfaction and high productivity levels.
3. You Can Access Advanced Technology and a Collaborative Team 
Healthcare BPO professionals can access the newest tools to make collaboration more manageable and effective. They also possess vast experience in the industry. They can assist and guide you throughout the engagement, enabling you to accomplish all tasks properly.
Healthcare organizations cannot afford to be complacent. To become industry leaders, they must innovate and provide services at the highest level. This requires expanding their offerings, trying out new operations, and empowering their processes with the right tools. More efficient healthcare organizations result in a competitive industry that benefits all parties.
4. Your Patients' Healthcare Expectations Are Changing
We live in a time of convenience and accessibility. Patients even have a strong interest in technology-powered healthcare. But some medical providers focus more on industry demands than patient needs.
The demand for remote access through omnichannel options is growing among healthcare consumers. An effective way to fulfill this need is by engaging healthcare BPO companies to deliver timely and quality care to remote patients.
Patient expectations are continuously evolving, and so should your services. It is up to your outsourcing partner to ensure you can keep up with those changes.
5. You Can Reduce Risks and Errors
Ever-changing legal formalities, compliance, and rules present significant risks to healthcare companies. Moreover, government interference, finances, and outdated technology are challenging.
Outsourcing certain functions helps hospitals concentrate on the sustainability and scalability of their core competencies, leaving their secondary operations for BPO firms to handle.
BPO companies that comply with and are certified under the Health Insurance Portability and Accountability Act of 1996 (HIPAA) can manage patient data, prescriptions, inventory records, and other sensitive information. Reliable partners ensure your information is safe and does not fall into the wrong hands.
6. You Can Save a Good Deal on Unnecessary Costs
The biggest reason to consider healthcare BPO is the cost savings from low wages and quality service offerings. Hiring in-house staff for medical back-office tasks requires an investment in a salary budget, training time, and equipment.
Medical BPO comes with a myriad of benefits and fewer headaches. The financial perks include increased profitability, lower staffing costs, and fewer legal requirements such as recruitment, taxation, and office and administration compliance.
Suppose you need a data entry team. The BPO company offers a remote solution wherein they oversee a team of encoders in an offshore location to save on costs.
7. You Can Boost Your Revenue Generation Efforts
Healthcare BPO companies possess statutory licenses and affiliations with various important government institutions such as the International Organization for Standardization (ISO), HIPAA, the Radiology Business Management Association (RBMA), and the Healthcare Business Management Association (HBMA). 
These licenses help foster mutual trust between the firms and transfer responsibilities. The outsourcing provider's experience drives growth using proven metrics and well-laid-out plans.
Reimbursement rates show a positive trend due to clean claim filing and structured processes, increasing revenue generated. As revenue increases, hospitals are in a better position to provide excellent patient experiences.
8. You Can Address the Fierce Talent Competition 
The talent shortage is one of the biggest problems medical practices are facing. According to the 2021 LinkedIn Workforce Report, the healthcare industry has a 54.5% year-on-year increase in job openings. If the demand for skilled workers continuously increases, how can you fill vacant seats in your practice?
Working with a BPO provider lets you add value to your existing team and organization. It gives you access to medical professionals with rigorous training to handle billing, coding, and claims processing. You can save time and money by delegating the hiring and training processes to your service provider.
Outsourcing is a practical solution because it enables staff to work remotely, which is favorable to many people. Remote work effectively incentivizes team members who might otherwise leave the sector due to burnout and stress.
9. You Can Monitor Performance Easier
Healthcare BPO companies utilize key performance indicators (KPIs) based on patient experience, including the following:
First contact resolution (FCR).

FCR assesses how many inquiries, tickets, and problems agents resolve during the first interaction with patients.

Average hold time.

This indicator shows the average number of times customer care representatives put patients on hold during calls.

Patient satisfaction.

This indicates how well your organization addresses patient needs. It quantifies the efficiency and timeliness of care patients receive.
KPIs help you monitor which service areas need improvement. For example, if the FCR rate is low, the service provider should improve staff training to familiarize them with patient issues. The KPIs above directly relate to patient satisfaction. Once they fall below expectations, patient experience and other aspects of operations take a toll.
10. Your Service Offerings Grow
BPO companies prevent hospitals and practitioners from wasting time and resources on routine tasks. This is advantageous for companies planning to focus on growing their business. When you outsource, you unlock financial resources to deploy new services or specialties in your practice.
Additionally, outsourced services boost the productivity of in-house teams. Employees can allocate their time to chasing new markets and tapping into the vast potential of the medical industry.
11. You Can Focus on Patients More
Hiring an outsourcing provider to manage contact center functions or other administrative tasks allows healthcare organizations to concentrate on business aspects that need more attention and resources from in-house staff.
Patient experience is critical. When you give time-consuming activities to a third party, you gain the freedom to focus on patients and provide the quality care they deserve.  
These are not the only reasons working with healthcare BPO companies is helpful; these are a great place to begin. If you are ready to reap these benefits, consider outsourcing.
Six Potential Drawbacks of Using Healthcare BPO Companies and How To Handle Them
Now that you know the advantages of healthcare BPO, considering the possible disadvantages is crucial. Outsourcing is popular across healthcare companies because it provides perks such as controlled costs, increased quality, and improved productivity. Nonetheless, the benefits are not automatic.
Here are some setbacks you might encounter when partnering with healthcare BPO companies and how to mitigate them.
1. Unclear Expectations
Unclear scope of work results in miscommunication, which can be an outsourcing nightmare if it worsens. You should not wait for this to happen.
Determine your minimum performance standards, KPIs, and the steps for assessing and reporting on your service-level agreement (SLA) progress at the start of your collaboration. This step lets your BPO partner know what you expect from them, how they must perform, and the deadlines they should meet.
2. Incompatible Systems
In a perfect world, technological systems would sync automatically without errors or delays. However, this might not be true when you partner with a healthcare outsourcing provider. You might be using a platform that does not integrate with the other party's tech infrastructure.
Avoid this problem by working with flexible companies. Check their tools before finalizing the partnership to avoid potential technological disagreements.
3. Data Security Threats
The Office of Civil Rights (OCR) received 5,150 data breach reports from October 2009 to December 2022, many of which are still under investigation. Data security breaches are disasters for medical practices because they expose confidential medical records and patient information to possible threats.
You can avoid such catastrophic events by choosing healthcare BPO companies that follow HIPAA standards and other compliance regulations.
4. A Lack of Control Over Outsourced Solutions
When outsourcing medical back-office tasks, you must be willing to let go of the function. Outsourcing is not about who gets to control the function. It is about guiding your third-party team so that they can accomplish your desired results.
Keep your communication lines open. Make it a habit to communicate with your BPO partner when problems arise so that both teams can respond promptly and accordingly.
5. Unpredictable Service Quality
Without sufficient training, onboarding, and handover of tasks, the BPO company's service quality can be inconsistent with the one you deliver.
Avoid this problem by allocating time at the start of your outsourcing engagement. Train external staff thoroughly and inform your service provider about your expectations. Give them materials, such as playbooks and guidelines, that the third-party team can follow to avoid feeling lost or confused.
6. Insufficient Talent Pool and Skills
Insufficient language skills and talent diversity can hinder outsourcing engagement. The right workers are fundamental to your organization's success.
Talent pool size, diverse skills among the operations management and healthcare professionals, educational attainment, experience, and churn rate affect whether the outsourcing firm can deliver the best staff for your needs. Make sure to consider these factors when choosing your provider.
When Is It Ideal To Outsource Back-office Healthcare Services?
Outsourcing administrative healthcare functions makes sense if you struggle to accomplish them on time. To determine whether partnering with healthcare BPO companies is the right choice for your organization, consider the following signs:
You need to reduce operating costs.

It takes many hours for medical staff to complete the paperwork.

You have risk mitigation plans to guarantee data security.

Filling in open seats in your healthcare facility is a source of stress.

You want to strategize and implement digital transformation initiatives but do not know where to start.

Conducting due diligence before outsourcing is something you are willing to do.

You require assistance in improving medical delivery.
If you can relate to all or most of the indicators above, healthcare BPO services are a good fit for your institutions.
Services of Healthcare BPO Companies
The main challenge for healthcare providers is to remain relevant when the demand for high-quality services grows. The advancement of digitization has severely affected the healthcare industry. Nowadays, organizations even hire medical BPO services to catch up. Demand will likely increase as the sector embraces more digital technologies and tools.
Tapping into healthcare BPO companies continues to be a practical solution for organizations looking to transfer medical coding, transcription, and other back-office tasks. 
Here are the specific services you can outsource:
Patient-centric Services
Patient-centric services include procedures that directly involve fulfilling patient needs and giving them high-quality care cost-efficiently. Functions that fall under this category include:
Billing

Claims support

Patient scheduling, follow-up, and engagement

Patient management

Policy and benefits support

Medical transcription
Provider and Payor Services
Outsourcing provider and payer services is a good investment, allowing healthcare organizations to become more efficient. This process involves outsourcing back-office tasks to healthcare BPO companies for a safe, smooth, and satisfactory patient experience. These include:
Data collection, entry, and quality

Records management

Insurance verification

Compliance and regulatory programs
Medical Service, Platform, and Device Support
Medical service, platform, and device support offer assistance with the tools that hospitals use to maintain a smooth process and keep operations secure and steady. Examples of solutions are:
Technical support

Data capture, annotation, and tagging

Community moderation

User engagement and moderation

IT Integration
Healthcare institutions must find clever ways to stay updated on industry trends and meet patient demands to keep their businesses afloat. They can do this by making drastic changes in staffing and technology—something that the healthcare BPO industry can do with the highest quality in mind.
The Bottom Line
Outsourcing comes with potential drawbacks that might undermine operations when done poorly. But when done properly, the advantages of outsourcing outweigh its costs. Finding the right healthcare BPO provider takes time and requires checking several factors before proceeding.
A reliable partner amplifies the efficacy of your revenue generation process and helps you participate in impactful decision-making. Healthcare BPO companies bring extensive, highly relevant experience and a myriad of highly skilled talent to address your unique needs. You save as much as 70% compared to in-house staff costs while leveraging exceptional quality.
What are you waiting for? Start your healthcare outsourcing journey now with Unity Communications.