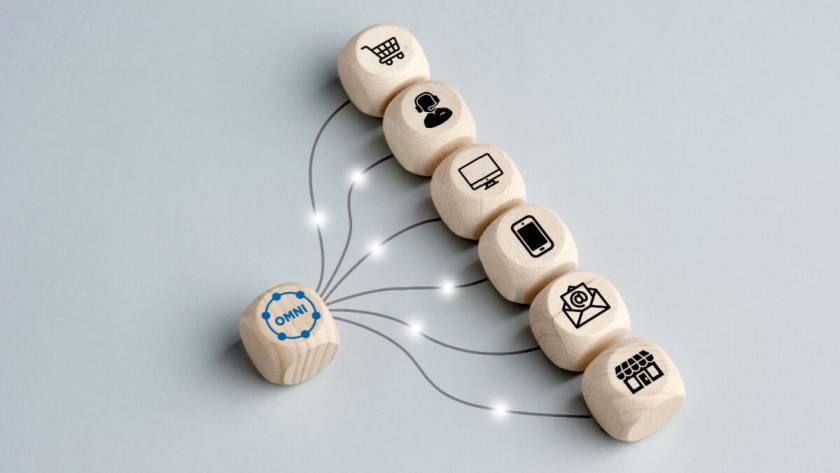 More businesses have set their sights on the increasingly popular contact center as a service (CCaaS). The technology promises higher productivity and performance in technical assistance, sales support, and customer service. 
The adoption of CCaaS has risen significantly since the pandemic and is projected to grow in the next few years.  
Service providers, including business process outsourcing (BPO) companies, host and manage CCaaS. They enable their clients to reduce costs, focus on core competencies, and improve revenue. 
This article explains the 11 benefits of CCaaS. Keep reading to learn more! 
Cost-saving Benefits of CCaaS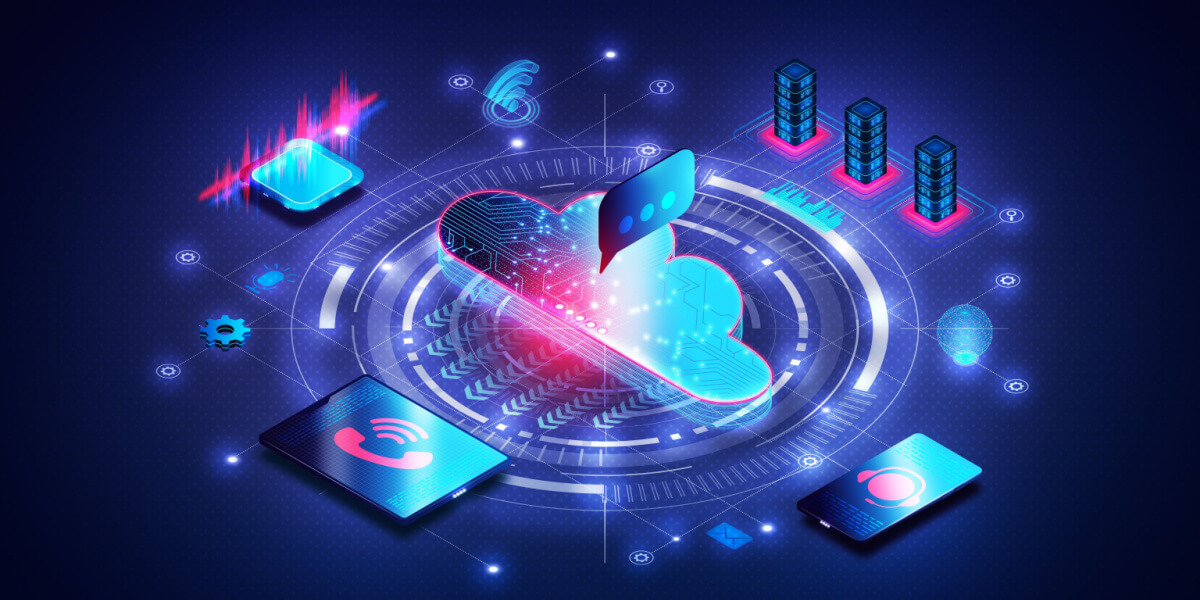 Let's start by explaining what CCaaS is. It is a cloud-based contact center platform that allows businesses to use a service provider's communication software. Companies pay monthly, quarterly, or annually to access such services.  
Organizations must familiarize themselves with the different advantages of CCaaS to maximize its potential. These benefits are as follows.
1. High Dependability and Low Downtime
CCaaS provides full reliability and high uptime. Contact center technologies offer uninterrupted help desk or customer service activities, regardless of circumstances. Continuous operations result in better team productivity, a greater consumer experience, and higher revenue.
Uptime is the period when the system or platform is working. In contrast, downtime is when the service stops for some reason. Both are measured in percentiles. Ideally, downtime must be at .1% or less, while uptime must be at least 99.99%.  
These two factors can also be calculated in "minutes per year." For example, your downtime for 12 months is about 12 hours (or 720 minutes) because of major technical problems. That same amount is deducted from your total yearly uptime. The more minutes lost, the higher your business costs are. 
A reliable CCaaS solution can always achieve a 0% downtime. In that case, only significant power outages or events beyond human control can increase downtime. 
Here are the perks of 100% uptime:
Prevents revenue loss

. Downtime leads to delayed operations and frustrated customers. As a result, customers might switch to your competitors or refuse to seek support for their issues. A 0% downtime encourages them to contact you because you can resolve their problems immediately. Making this effort means you avoid losing customers and the sales revenue they bring. 
Offers 24/7 support

. Users can interact with your contact center agents anytime—on weekends, late nights, and holidays. They can also easily visit your website to buy products and services.
2. Flexible Pricing
Among the benefits of CCaaS is flexible pricing. A contact center provider offers a pay-as-you-go (PAYG) rate. 
Also known as pay-per-use (PPU), PAYG payments depend on your consumption. This is similar to water or electricity bills. You pay just for the resources used per period. The higher the usage, the higher the charge. 
The following are the advantages of PAYG and PPU:
Chosen services and functionalities

. Pick only the features required to operate your contact center. Adding or removing CCaaS features according to business performance is also achievable. Align with consumers' shifting needs to deliver a first-rate experience while optimizing costs consistently.

Easy plug-and-play

. PAYG is ideal for businesses that use contact center services occasionally. They can employ such services when there is a high need or during certain periods of the month. CCaaS is available for use once acquired. 

Reduced work

. The service provider must regularly maintain and upgrade the CCaaS solution and assume the ownership risk. The BPO company also deals with possible technical problems throughout the engagement.

Improved ROI

. The primary reason for spending on a CCaaS solution is to boost your sales. Decreased costs likely translate to better income. Flexible pricing enhances profitability after some time because you have more control of expenses.

Diminished costs

. PAYG implies you only rent the system and pay for the usage. You save on high initial investment costs. Paying for only the monthly consumption reduces ongoing or overhead costs, improving cost efficiency. 
3. Scalable Operations To Optimize Spending 
A CCaaS provider can increase or decrease its capabilities, functions, or features based on your business requirements. It adjusts the number of applications or contact center agents on the platform without interrupting your operations, enabling you to budget more effectively.
Consider the following perks of scalability:
Self-service

. Its high flexibility enables you to adapt to a surge in business activities during busy seasons, including major online shopping promotions and holidays. 

Hybrid arrangement

. Distribute tasks between the

virtual contact center

provider and your in-house department. Your outsourcing partner answers common and tedious customer inquiries, while the in-house team handles complex and crucial concerns.

Cost-effectiveness

. Get the right number of agents and applications to save on human resources and ongoing costs. A CCaaS solution also determines the size of certain processes to maximize output. 

Flexibility

. Respond promptly to changing conditions, demands, and needs. CCaaS allows your operations to adapt quickly, giving you an edge over competitors. 
Scalability significantly contributes to business success. It lets you deal with unforeseen circumstances without affecting downtime or impacting user experience. 
4. All-in-one Omnichannel Communication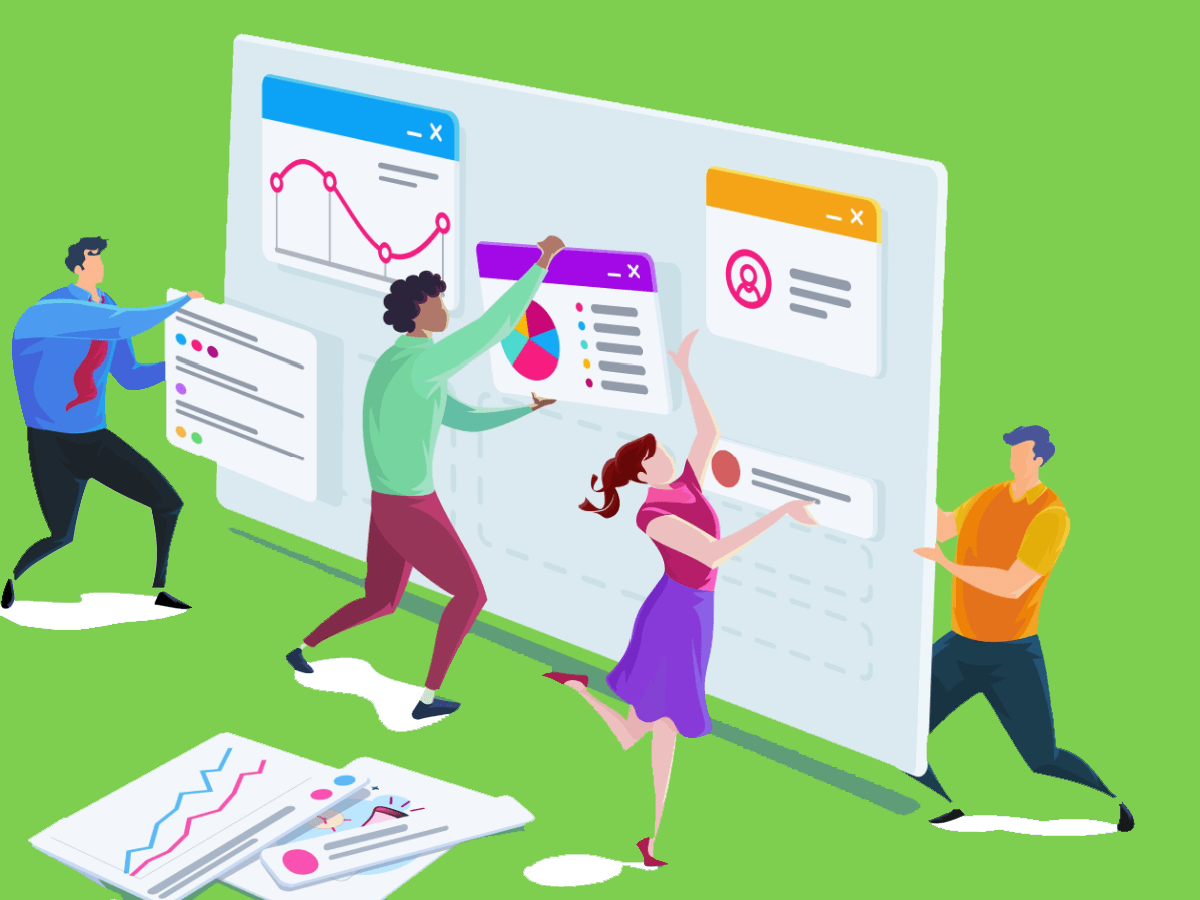 With CCaaS, you get complete and unified communication. It minimizes the need to purchase different applications from separate vendors. Anyone can reach out to you on all platforms, devices, and communication channels.
Examples of communication channels include:
Social media.

Social networks, such as Facebook and Twitter, effectively deliver support. Consumers can view, post, and reply to comments and feedback about your business.  

Self-service portals.

A self-service portal reduces your team's work volume

.

Consumers address their concerns by consulting your website, which has easy-to-understand information, including a frequently asked questions (FAQs) page, blogs, and video tutorials. 

Short message service (SMS). 

Agents or consumers send short text messages from their mobile phones. SMS is easy to use, allowing parties to interact immediately. 

Standard phones.

Fixed-line phones let consumers call agents quickly to ask and complain about your products and services. This traditional channel remains popular due to its durability and high voice quality. 

Voice over internet protocol (VoIP) telephony.

A more advanced version of a standard phone, this technology has a higher voice quality and allows users to make calls online. All you need is a VoIP phone and a high-speed internet connection. 

Chatbots.

A chatbot is a software powered by artificial intelligence (AI) that mimics human dialogue using voice commands or text chats. It helps ease human agents' workload by dealing with routine tasks. 

Live chat.

When consumers visit your website, a small live chat window flashes at the bottom of their screen. Customers can type in product or service concerns and receive immediate replies. 

Email.

Consumers send non-urgent and lengthy messages via email. They can also attach several documents securely and privately.
5. Best Possible Total Cost of Ownership (TCO) 
TCO, also known as ownership costs, estimates direct and indirect expenses. Direct costs involve purchasing or procuring information technology (IT) products and services. Indirect costs include maintenance, staff training, technical support, and upgrade costs. 
The CCaaS solution enables optimal TCO in three ways:
Improves competitive edge

. Attain a business advantage over market competitors. TCO guides you in analyzing and handling costs to increase revenue. A larger income equals a bigger budget for human resource development and product or service innovation. 

Enhances decision-making

. Consider whether the solution suits your business and whether the potential returns outweigh the cost of its initial investment. TCO lets you balance the financial advantages and disadvantages of investing in a platform. 

Balances the budget to finance upcoming projects

. Distribute funds wisely from the beginning. There is no way to tell the full cost of acquiring and maintaining an IT solution. Applying TCO reduces costs effectively; it does not focus on maximizing the return on investment (ROI).
Optimal TCO varies for every business. It is mainly based on your industry and business needs. Factor in the different costs below when using TCO to choose a contact center solution.
Operating expenses

are ongoing costs sustained while using the IT system. Support service, security, and maintenance are common examples of such expenses.

Resource expenses

entail recruiting and training staff to handle the solution and get the full benefits. Part of this is the cost of outsourcing service management to a third-party specialist such as a BPO provider.  

Procurement or acquisition expenses

are application and software costs, including software licenses, employee training, and subscription fees. 
6. Steady Business Operations During Upgrades
One of the excellent benefits of CCaaS is that it minimizes disruptions during software upgrades. 
Interruptions are expected due to application or hardware mismatches during and after deployment. Insufficient communication, coordination, transparency, and user awareness also slow operations.
Disruptions are costly; they lead to lost opportunities and impact many business segments. A CCaaS platform lets you operate a contact center continuously, irrespective of the software upgrade phases. 
Below are some potential causes of interruptions:
Software bugs

. Migrating to a new program can lead to unexpected defects, bugs, or glitches. Sudden software errors, such as a crash or lock-up, are expensive. These cases affect customer service, staff output, and downtime. 

Information loss or intrusion

.

Data theft and breaches

might accompany software upgrades. Private, confidential, and sensitive consumer or business data can be lost or corrupted. Compromised IT systems cause operational delays, reputational damage, and financial losses.  

Employee disinclination

. People tend to resist technological change. Significant changes in the IT networks that staff depend on can hinder productivity. The latest tools might initially frustrate them. Resistance and frustrations hurt internal operations and customer support temporarily. 

Training and upskilling

. Any upgrade across the business requires employee training to take advantage of the software's features and capabilities. It takes time for people to acquaint themselves with a new platform. 
7. Qualified Work-from-home (WFH) Team 
A CCaaS provider staffs you with an efficient remote team. It manages the team effectively through transparent workflow standards and stringent security protocols. 
Third-party remote workers can be as competent and productive as in-house teams for these reasons: 
Properly furnished WFH team

. A BPO provider equips its remote workers with the hardware and software to complete their daily assignments. 

Regular online team meetings

. Third-party telecommuters regularly hold video or audio huddles, conferences, or meetings to determine work status, team performance, and overall wellness. 

First-rate data security

. WFH staff depend on virtual private networks (VPNs) and robust antimalware and antivirus software to protect work and company data. They also apply various group and personal passwords and modify them often. This practice provides extra encryption and protection of critical information from breaches and hacks. 

Straightforward WFH policy

. A third-party vendor gives team members strict and transparent instructions for better employee conduct and smoother workflow collaboration. Interaction is seamless when key rules are laid down right from the start. 

Dependable collaboration technology

. A remote work team relies on fast and easy-to-use communication tools such as Skype, Asana, Microsoft Teams, and Zoom. These systems support third-party teams with seamless, simultaneous, and real-time interactions.
Cloud-based contact centers make the WFH setup easy. When you have a CCaaS solution with a remote work team, you gain the following: 
Stronger morale

. WFH employees no longer commute to and from the physical office. This daily effort is stressful and time-consuming. Thus, removing it contributes to higher staff morale. 

Bigger cost savings

. Additional office supplies, equipment, furniture, and fixtures are no longer required. Lease or rent, maintenance, upgrades, and utility expenses are reduced when WFH is carried out indefinitely. 
8. Diverse Third-party Tools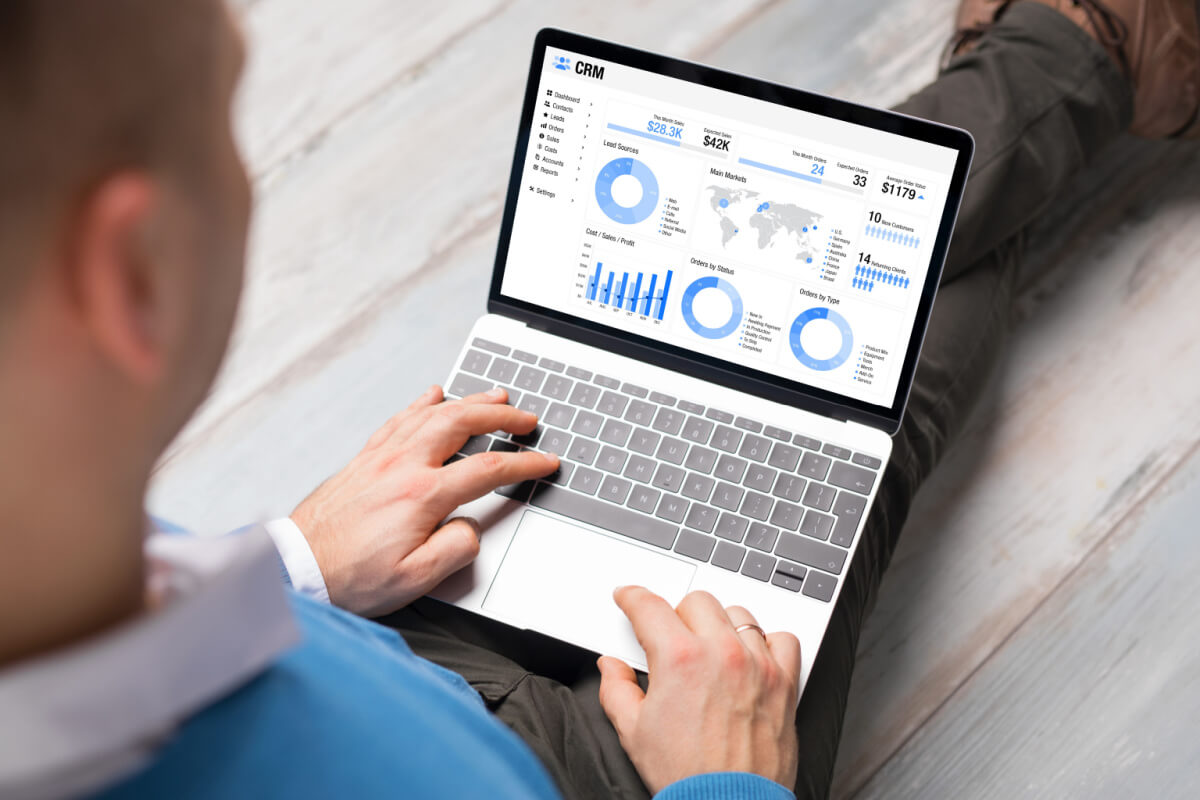 One of the main benefits of CCaaS is its seamless integration with popular third-party software such as customer relationship management (CRM), marketing automation, and support ticketing. 
Such a feature is cost-effective. You no longer need to spend on people and resources to develop, execute, and maintain the extra tools you require. 
Third-party CRM and communication software are among the vital integrations to look for. You need a dependable system for real-time collaboration and interaction with the contact center team. CRM is also a must-have to manage and collect consumer data and information.
Check out these well-known third-party tools that integrate with your CCaaS solution:
Asana

. The project management tool specializes in marketing campaigns and product launches. Users can share files, transmit or get updates on current tasks, and designate assignments. 

Slack

. This cloud-based project collaboration software eases communication lines across the organization. It has public, private, and direct channels to encourage discussions. The public channel is for all users, the private channel for smaller teams, and the direct channel for direct messages. 

Salesforce

. The application manages consumer and agent communication through various modes. It assists the contact center team in overseeing customer relationships by improving market, support, and sales processes. 

Zoho CRM

. The cloud-driven system provides sales and marketing automation tools for businesses. It features help desk, customer support, and analytics functions. Moreover, it has an AI-based virtual assistant known as Zia, which helps teams contact customers. 

HubSpot

. The tool tracks customer interactions automatically through multiple communication channels. Its marketing tool offers email templates to simplify marketing and lead generation. It also organizes and monitors sales pipelines and contacts. 
9. Integrated AI, NLP, and ML Programs 
A CCaaS solution embedded with relevant AI, natural language processing (NLP), and machine learning (ML) tools takes performance, competency, and sales to the next level. These technologies must only support your efforts to provide a high-quality consumer experience. Human agents should take the helm of consistently delivering customer and user satisfaction. 
Take a look at some of the rewards of an AI-, ML-, or NLP-driven contact center system:
Reduce operating expenses

. A platform based on smart technology never sleeps. Getting extra staff for late-night shifts is unnecessary because the system runs 24/7. Intelligent tools also perform routine and tedious tasks to reduce live agents' assignments. 

 
Review consumer behavior

. The system detects customer frustrations and complaints through voice commands or interaction. It then routes calls to human agents best suited to address their concerns. The advanced program also gathers, analyzes, and distributes consumer data across communication channels to assist agents. 
Improve key performance indicators (KPIs).

AI/ML/NLP can gauge customer service productivity and efficiency by enhancing quantifiable measurements such as average answer speed and call abandonment rate. KPIs are numerical values you regularly monitor to know whether your goals and targets are within range. 
AI, ML, and NLP functions in a CCaaS solution include chatbots, speech recognition, digital assistants, personalization, and automatic ticket tagging. 
10. Accessible Advanced Technologies 
One of the major benefits of CCaaS is that improving and streamlining your contact center processes is easy. You use the service provider's technologies, next-generation platforms, and state-of-the-art applications.
Sophisticated but user-friendly solutions help the team manage consumer requirements and concerns. They track and record the performance and productivity of each contact center agent. These modern applications are bundled with self-service options. They help decrease work inaccuracies and supervise call volumes. 
Newly developed platforms assist in monitoring and addressing customer support tickets. They handle several questions or requests and have knowledge-based features to offer answers. These collaborative, scalable, and customer-centric applications help contact center staff reply to queries quickly and resolve issues properly. 
Furthermore, cloud-based technologies are what BPO providers depend on to accelerate overall performance. They focus heavily on customer satisfaction. These virtual systems unify all programs, including CRM software, for flawless communication and uninterrupted workflow. 
CCaaS providers zero in on other technologies to offer innovative approaches to direct processes. Such technologies include the following:
Cybersecurity

is an online security technology that safeguards IT networks against data intrusions, breaches, and cyber threats or attacks. 

The

internet of things (IoT)

is a network of connected physical devices, that expedites information exchange. IoT relies on a high-speed internet connection to share information.

Robotic process automation (RPA)

is the use of a software robot to do certain functions. It allows human agents to focus on more urgent or crucial activities. 
11. High Compliance and Data Security 
One of the significant benefits of CCaaS is its compliance with information security, safety regulations, and privacy practices. 
A cloud-based contact center provider ensures your processes comply with regulations and measures imposed by the government and industry watchdogs. Noncompliance leads to reputational damage, fines, criminal charges, and civil lawsuits.
Third-party CCaaS vendors monitor and follow laws and standards, both general and industry-specific, including: 
Payment Card Industry Data Security Standard (PCI DSS)

– a security measure calling on all companies to deal with credit card information safely and securely. PCI DSS attempts to minimize credit card thefts, fraud, and scams by gaining greater control over card user data. 

General Data Protection Regulation (GDPR)

– a policy for businesses doing transactions in the European Union. Regarded as the world's most stringent data security law, GDPR requires organizations to safeguard consumer information. It mandates them to keep security at a top level for at least five years. 

Health Insurance Portability and Accountability Act of 1996 (HIPAA)

– a federal law for healthcare practitioners, companies, and providers. HIPAA protects patient health information (PHI) from unauthorized or illegal disclosure.

Telemarketing and Consumer Fraud and Abuse Prevention Act

– a U.S. law protecting individuals from telemarketing violations and fraud. It obliges telemarketers to acquire legitimate certificates or credentials permitting them to exercise their profession.

International Organization for Standardization (ISO)

– an independent global body providing quality assurance to interested organizations. Its high standard and strict policies cover all industries.

International Classification of Diseases (ICD)

– the global standard introduced by the World Health Organization (WHO). ICD comprises medical codes that are revised periodically.  
The Bottom Line 
CCaaS is regarded as tomorrow's communication technology due to the cost-effectiveness, innovation, and efficiency it offers to organizations of all sizes. Like all businesses and investments, the service is not 100% risk-free, but its many benefits are sufficient to consider investing. 
Your next step is properly maximizing CCaaS and customizing the solution to fit your business requirements. For instance, you must examine specific factors when looking for the right service provider. 
If you want to learn more about this, contact a BPO company such as Unity Communications to help you continue your efforts.