Written by Allie Delos Santos
The contact center as a service (CCaaS) industry is experiencing massive growth. Rapid technological development, social media, and changing consumer behavior drive this growth. Because superior customer support is synonymous with 24/7 availability and omnichannel support, more companies are gravitating toward virtual call centers.
This article explores virtual contact centers. It also discusses the advantages and disadvantages of these cloud-based hubs.
What Is a Virtual Contact Center?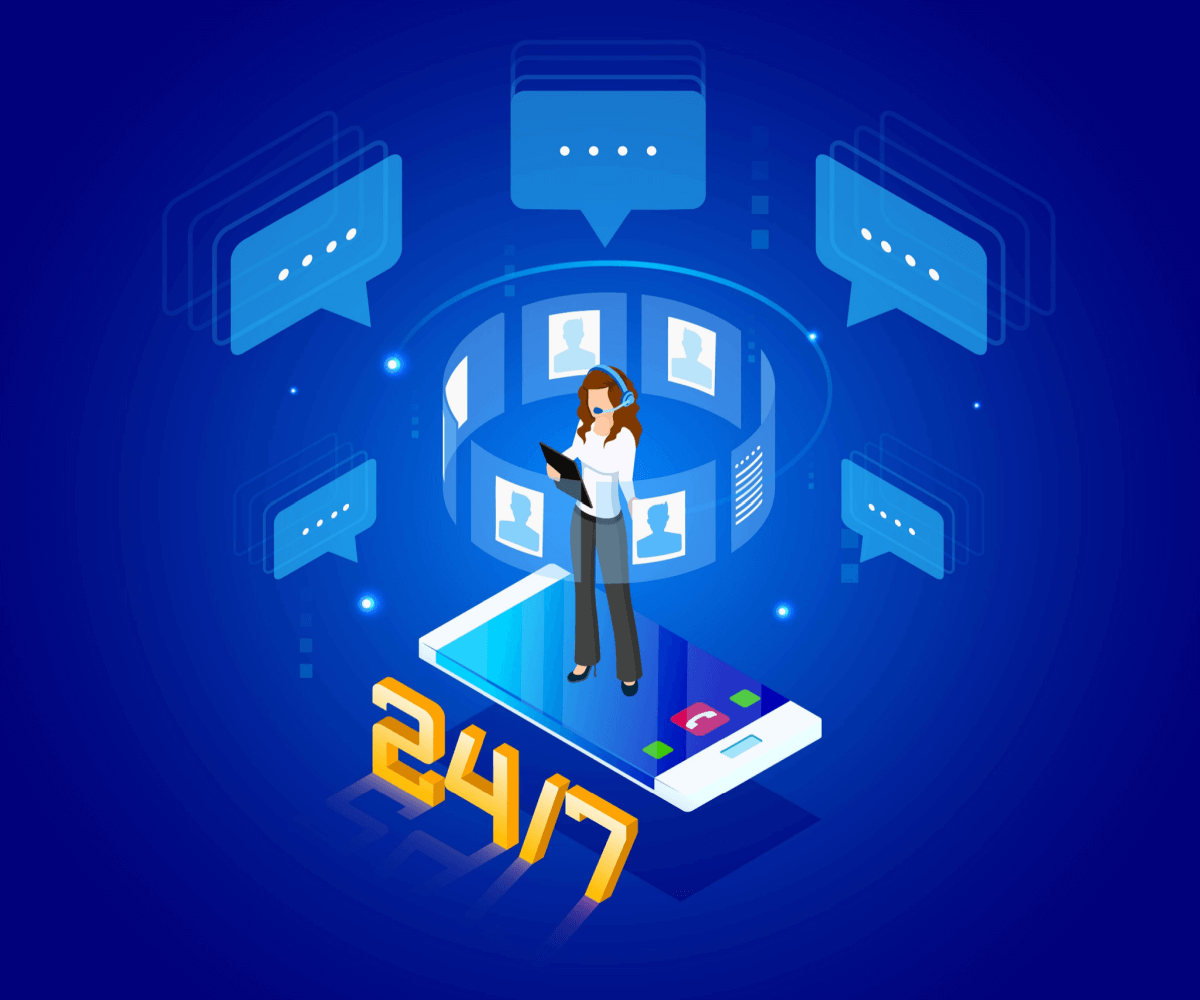 Without a physical facility, a virtual contact center manages questions and issues from multiple channels, including phone calls, live chat, email, and social media. Legacy contact centers house their technical equipment and agents in a specialized office. Meanwhile, cloud computing has made virtual centers possible. With hosted hardware, physical facilities have become unnecessary.
Adopting a virtual center saves on costs because companies do not need to pay for a physical office or  lease space and equipment. A hosted contact center means partnering with an external service provider. Servers and system update purchases are part of what this provider handles. The partnership eliminates in-house IT overhead and software maintenance.
However, virtual centers come with some challenges, due primarily to remote working. Companies face issues with security and data maintenance. Keeping agents engaged with the team and ensuring agent productivity are also challenges.
Fortunately, tools exist to help with this. Managers, for instance, can monitor agents using live listening, quality monitoring, and reporting features. Supervisors can also oversee team engagement using dashboard and collaboration tools.
How Do Virtual Contact Centers Work?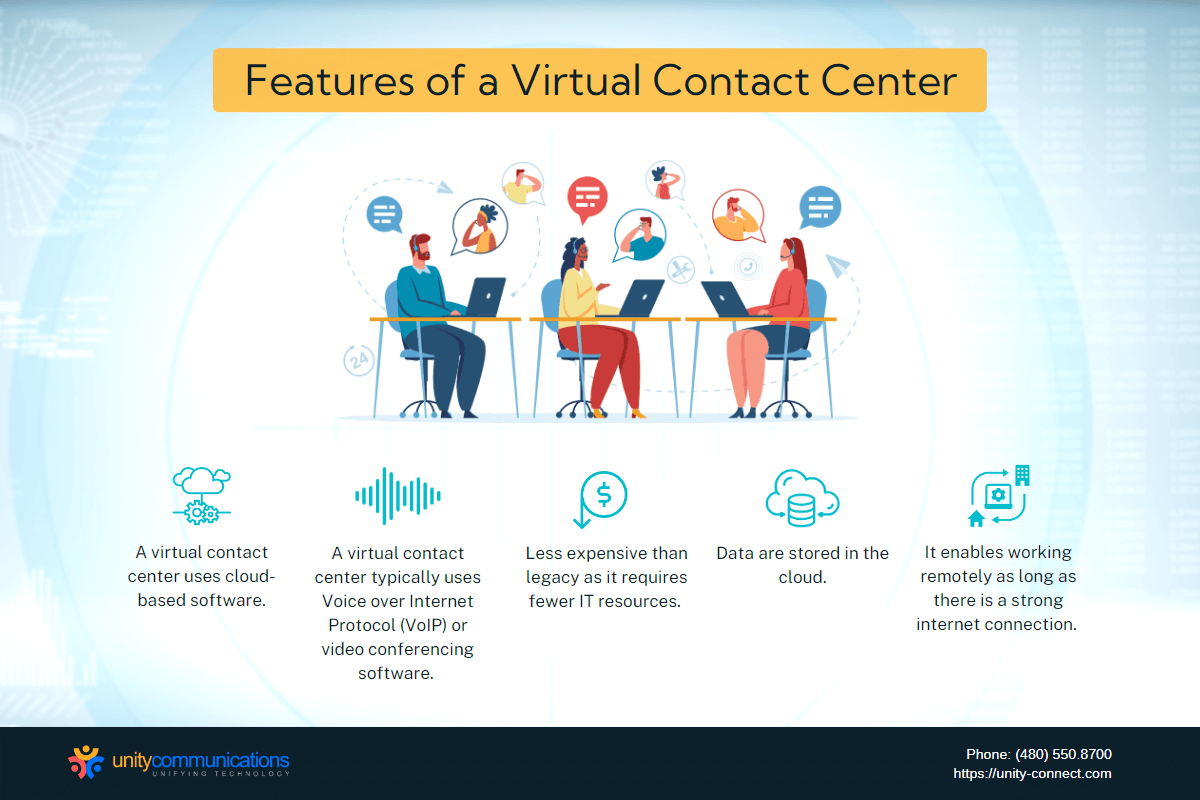 A virtual contact center uses cloud-based software. The in-house developers deploy this and customize it, continually scaling it as needed. The contact center typically uses Voice over Internet Protocol (VoIP) or video conferencing software. Virtual centers are less expensive than their legacy counterparts because they require fewer IT resources to manage.
Virtual centers keep data in the cloud, allowing agents to access it anywhere. A cloud-based contact center enables representatives to work remotely with a strong internet connection. They can support customers across time zones and locations at a lower cost than onsite contact centers.
Cloud contact centers also manage inbound and outbound tickets. They enable agents to interact with customers as needed. These agents can address inbound tickets from potential buyers needing service or product assistance. The ticket can be about account management, tech support, complaints, and other issues.
Conversely, outbound calls involve tickets that agents make to existing or potential customers on behalf of a brand. Such calls include cold calls with potential leads.
 For holistic customer support, a robust cloud-based contact center uses the following:
Omnichannel routing

involves interaction and routing management. This feature can include interaction channel support, interactive voice response, an automatic call distributor (ACD), and a proactive outbound dialer.

Analytics

turns data into actionable results by making reports relevant, digestible, and easy to consume. This feature includes reporting and performance management, customer surveys, and interaction analysis.

Workforce optimization

unlocks your team's potential. Contact centers use this to track quality and monitor performance.

App integration

such as CRM and UCaaS offers a holistic contact center solution that elevates customer experiences for businesses across all sizes. 

Open cloud foundation

allows quick innovation with an enterprise-grade solution that implements quickly, scales securely, and serves consumers globally.
Advantages of a Virtual Contact Center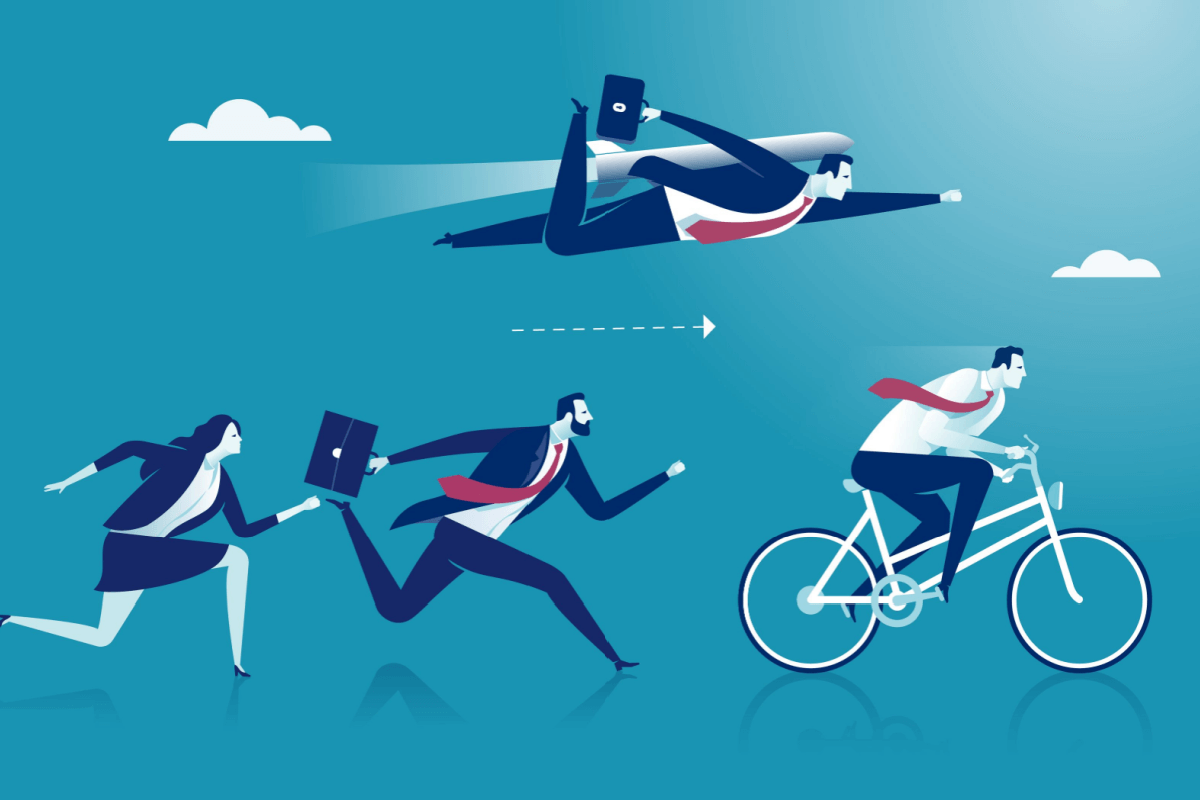 The shift to a virtual workforce has helped many companies realize that remote work is feasible. A virtual contact center benefits agents, customers, and business owners alike. Here are the advantages of using a cloud-based center.
Omnichannel Support
Modern customers demand omnichannel support. Many shoppers begin their journey online by sending an email or a message via social media. Hence, you must be available on their chosen platform.
Furthermore, 70% of customers don't want to repeat themselves. They want their experience connected across these platforms. A good cloud contact center minimizes friction when interacting across various communication channels, which improves customer satisfaction.
Technological Readiness
Built from the ground up, a virtual customer support center supports internet telephony. It also supports remote agents and real-time calls. The improved infrastructure preparedness allows businesses to face future challenges and enhance operations. 
Customization and Integration
Cloud contact centers don't use private branch exchange (PBX) systems or specific telephone models. Thus, integrating customer relationship management or analytics tools via a cloud center is easy. Some vendors provide their API, letting you integrate with any business tool you need.
A reputable cloud contact center connects your virtual customer service with your existing processes. Customize it based on your use case.
Easy Deployment, Design, Support, and Training
Spend less time managing a customer service department with a virtual center. That means more time for critical business operations. Hiring a reputable cloud contact center lets you tap into network architects and project managers. These experts help you create, implement, onboard, and support your team for better process efficiency. 
Good Return on Investment
A robust virtual customer service center provides a better return on investment (ROI). Increasing customer satisfaction levels and improving employee productivity make it possible. Such ROI immediately impacts your overall business operations.
Moreover, having separate teams for inbound and outbound support is unnecessary. The contact center agents seamlessly switch between the two, saving you money.
Geographic Adeptness
Cloud contact center agents don't have to concentrate on a single location because of the infrastructure setup. Consequently, they operate more independently than other smaller contact centers. Companies that operate across the globe and serve customers from various countries benefit most from this. 
Adaptability and Scalability
Some industries, such as e-commerce, are already familiar with seasonal demand. Another benefit of a virtual customer service center is that you never worry about off- or peak seasons. Whether you need 25 or 200 agents, a cloud call center ramps up operations easily, depending on your business requirements.
Improved Agent Efficiency
Because agents work remotely anywhere, they are happier, more relaxed, and more productive on the job. 
Contact centers also stagger agents based on different time zones. With that, they handle ticket volume variations. Managers do not need to coordinate multiple centers around the globe.
Emergency Preparedness
Centralizing your contact center in one location is a risky proposition. There might not be a backup to serve customers in case of a power outage, fire, or other natural calamities.
Avoid this problem altogether by using a cloud contact center. Virtual centers depend on redundancy, helping them prepare well for emergencies.
Disadvantages of a Virtual Contact Center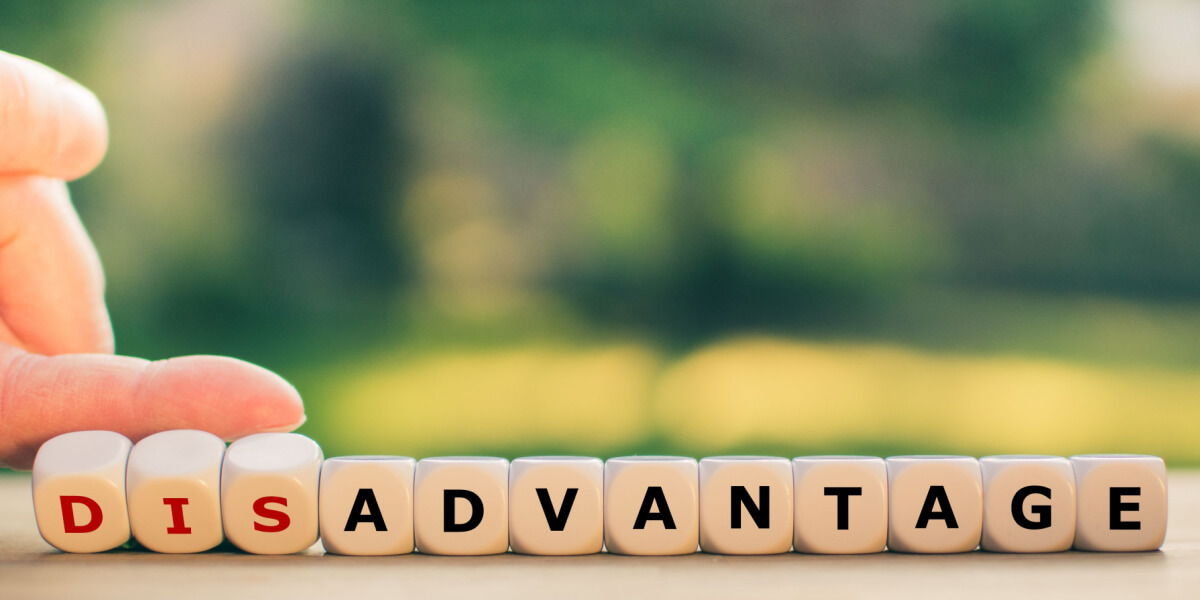 While a virtual contact center has many advantages, it also comes with several challenges. Still, choosing the right virtual call center solution and proper communication helps address such disadvantages. Here is a closer look at the potential disadvantages of cloud contact centers.
Employees Feel Isolated
Three-quarters of WFH employees have high expectations for remote work. The setup requires significant adjustments for those used to socializing at the office. Remote employees might feel isolated from their team and the organization.
Therefore, fostering a culture of collaboration and communication is necessary. Ensure that employees feel part of the team and are comfortable raising their concerns. Do this by letting them get to know each other and holding a weekly video call to check in on them.
Encourage asynchronous interaction. Use apps such as MS Teams, Slack, or proprietary internal chat software. Also, give coworkers a chance to communicate even when they're not online simultaneously.
Cybersecurity Threats
Cloud contact centers have higher exposure to cyber threats than their on-premise counterparts. It's easier to guard an onsite network than one with multiple access points.
Make sure your contact center platform has robust security measures to protect your business, employees, and customer data. Moreover, regularly train employees in security best practices to prevent cyber threats.
Steep Learning Curve and Rigid Software
Some cloud contact center solutions lack programmability options, making them hard to use. The steep learning curve can lead to a longer onboarding process. It can also reduce efficiency and create constant workflow adjustments.
Find a contact center solution that is easy to navigate and configure. Choose a customizable tool to fit your unique needs, not one that forces you to follow a single way of doing things.
The Bottom Line
Virtual centers manage customer service tickets using cloud solutions. Its advantages include an intuitive and simplistic web interface, detailed reporting, less IT maintenance, and a robust feature set.
Workplace trends are changing. Companies and representatives significantly benefit from adopting a virtual contact center model. Cloud centers are here to stay and are the key to fighting labor shortages and providing a superior customer experience.