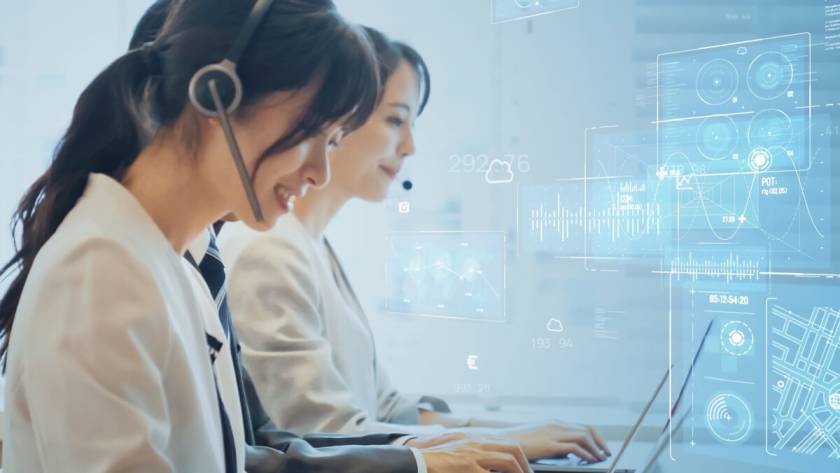 Written by Joyce Ann Danieles
Businesses continue to seek innovative solutions to strengthen their loyal customer base. Providing a personalized experience through an integrated communication medium is key. But many struggle to understand what contact center as a service (CCaaS) is. They fail to see why it's an effective tool to ensure customer satisfaction and retention.
This article addresses the following questions:
What is CCaaS? 

What are the different types of automation?

How does CCaaS work? 

How do you choose the best contact center software?
Let's get into the details. 
What Is CCaaS?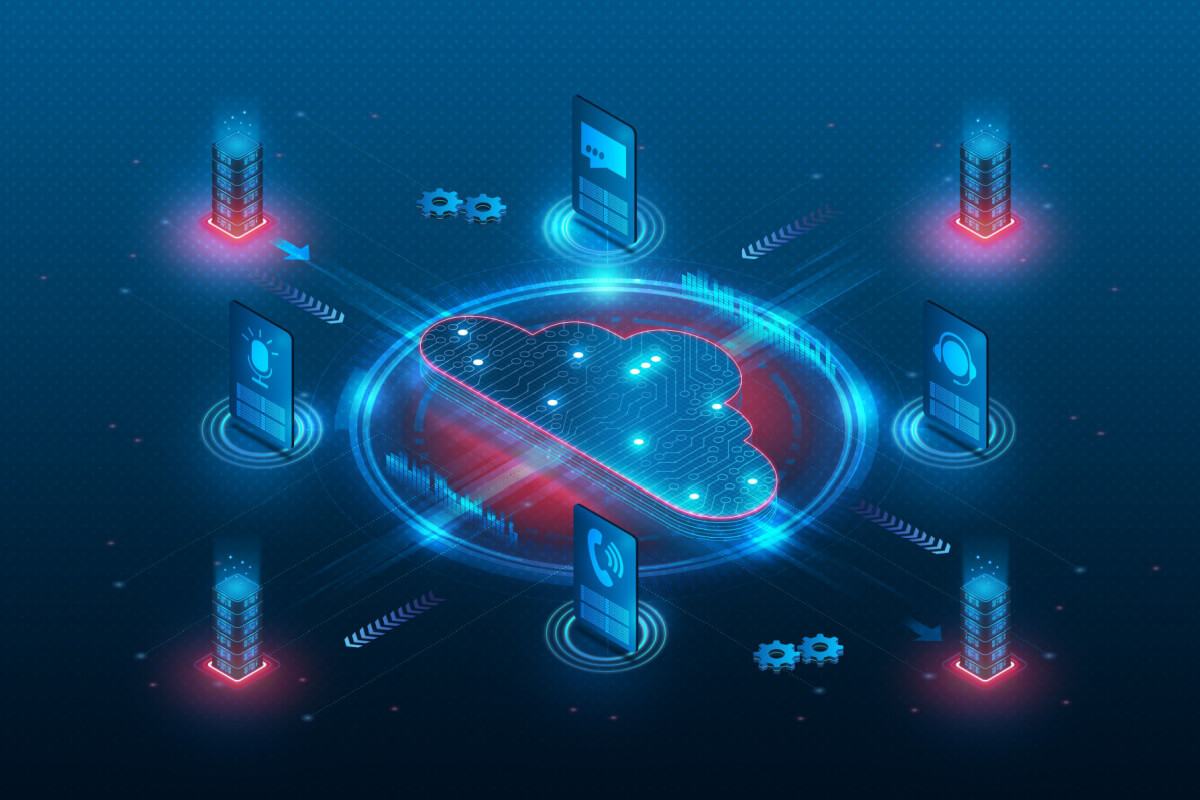 CCaaS is a cloud-based omnichannel infrastructure. It provides a scalable customer experience over a high-speed internet connection. Compared to on-premise call centers, it is more cost-efficient. 
To streamline inbound and outbound customer service, it consolidates the following communication functions into one platform.
Voice calls

Video communication

Live chat

Email

Social media messaging

Text messaging

Self-service
Third-party providers offer CCaaS on a pay-as-you-go basis. Businesses pay only for the communication tools they need. CCaaS delivers 24/7 customer service quickly without spending extra dollars. Companies benefit from the standard CCaaS features such as:
Call routing services

Automated inquiry distribution

Transaction recording and management

Customer feedback monitoring and analysis

Automatic replies and voice responses

Marketing, surveys, and promotions

Quality assurance
Twilio Segment found that 45% of polled consumers switch brands when they don't receive a personalized experience. CCaaS helps personalize customer service, thus helping attract more buyers to stay loyal to the brand. 
This solution lets companies customize their approach to customer service. It speeds up consumer response. Plus, documenting and examining customer data and interactions are easy. Data on buyer demands helps underpin produce and service improvements.
CCaaS also brings the following benefits to businesses of all sizes.
Accommodate buyers' preferred communication channels 

Simplify and automate responses to customer inquiries

Reduce wait time and response delays

Save labor and infrastructure costs

Increase flexibility and productivity

Focus on core capabilities

Monitor current market trends and changing customer needs
Types of Contact Center Automation

The global CCaaS market value was $29.5 billion in 2021. It might reach $165 billion by 2030 at a 21% compound annual growth rate (CAGR), according to Straits Research. The primary driver of this growth is the Increasing demand for automated customer care services.
Companies adopt automation to address routine customer queries quickly. They aim to retain existing customers and strengthen brand loyalty. Resolving more complex issues and acquiring new buyers are among their goals. 
Here are the types of contact center automation that companies leverage. 
1. Self-service 
Self-service options help customers research products and address simple issues independently. Because self-service options ease repetitive workloads, agents focus more on complicated problems. Self-support features include automatic call distribution, chatbots, and interactive voice response (IVR).
2. Robotic Process Automation (RPA) 
Artificial intelligence (AI) solutions help companies automate responses to repetitive customer inquiries. They also minimize human error risks in data collection and accelerate task accomplishments. RPA capabilities include natural language processing, real-time support, and automatic logs.
3. Customer Relationship Management (CRM)
CRMs give agents access to customers' personal information and purchase history. This capability allows them to deliver an instant, personalized customer experience across all communication channels.
4. Data Analytics and Reporting
CCaaS streamlines data collection, analysis, and reporting. Companies thus get a comprehensive view of the latest trends and patterns of consumer interests and needs. With data-driven decisions, companies improve their offerings.
5. Third-party Integration
Most contact center software works well with other third-party solutions, operating systems, internet browsers, and devices. Software integrations allow companies to keep all data in one place despite using various tools. Collaboration, work management, and communications are effortless with integrated systems.
6. Workflow Automation
Standardize processes across multiple communication channels. Workflow automation ensures accuracy and reduces errors in managing customer data and inquiries. It also reduces time-consuming tasks for agents, allowing them to improve responses to more complex customer issues.
7. Automated Agent Guidance
With automated guidance, agents smoothly handle potentially conflicting scenarios during customer interactions. They use chatbots, scripting, information gathering, and feedback analysis for enhanced customer service. More importantly, such guidance ensures every employee's compliance with rules and regulations.
8. Ticketing Systems
This solution helps agents organize responses to consumer concerns. It ensures that no inquiries are left unattended. IT support teams usually use this tool to address technical issues efficiently. 
9. Cloud-based Data Backup and Recovery
Remove the need for hardware when storing, accessing, and retrieving vital data. This function makes data accessible anywhere, anytime, and on any device with an internet connection. Companies keep confidential files safe without investing extra dollars in on-premise data centers. 
10. Security
Security is a serious concern for all companies. Security features are, therefore, vital to protect customer data and privacy. This feature includes end-to-end encryption, multi-factor authentication, and security testing to prevent and mitigate online threats. It also provides automated updates and data backups.
11. Automated Scheduling
Inappropriate work scheduling results in overstaffing or understaffing and monetary loss. Because scheduling is tedious and time-consuming, contact center software uses AI-powered algorithms to automate work schedules and task distributions.   
How Does CCaaS Work?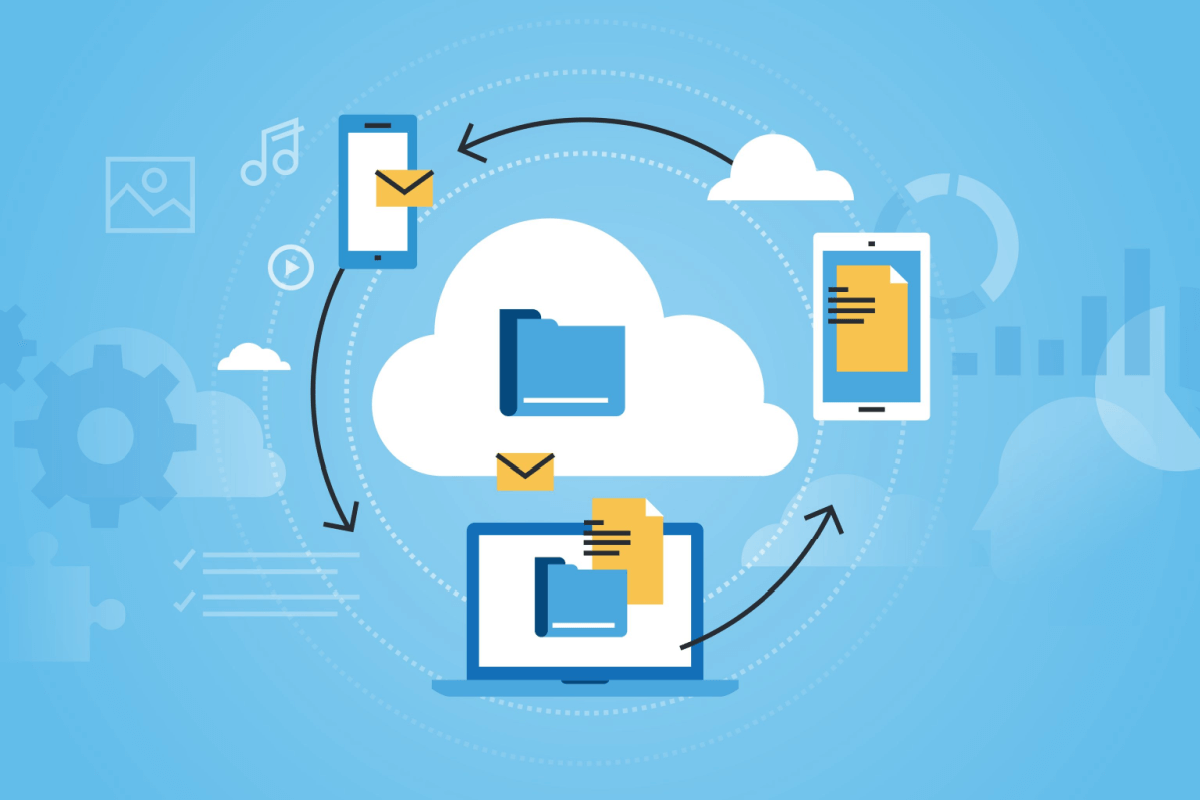 Understanding the deployment process of contact center software helps companies align critical operational needs with the solution. Compared to traditional call centers, CCaaS is easier to set up and manage. 
Below are the standard procedures involved in implementing this solution.
CCaaS providers perform all technical setup and server maintenance.

Providers have workstations, broadband connectivity needs, computers, and accessories to aid customer service agents.

Team members log into the contact center software to respond to customer requests. 

Agents conduct phone calls using the Voice over Internet Protocol (VoIP) technology.

Customer service teams execute non-voice transactions through the integrated contact center solution.

Each agent has designated accounts to handle multiple interactions with buyers efficiently.

The contact center software syncs data with CRM to ensure interoperability across accounts.

Consumer feedback collection and analysis help businesses develop better strategies to improve their offerings.
Choosing contact center software is not something you do overnight. There are certain factors to consider. Here's a quick guide to selecting the best contact center software for your company. 
Identify and understand consumer demands

Assess what CCaaS features would match customer preferences and operational needs

Select the contact center software offering cost efficiency

Ensure CCaaS integrates with other key platforms such as CRM and ecommerce

Provide scalability in accommodating massive requests, especially during peak season

Take note of software processing and implementation speed

Choose a CCaaS provider with well-trained agents and support teams

Make sure the platform supports data monitoring and reporting

Check recovery and network redundancy of the cloud-based contact center software

Evaluate the solution's reliability and resiliency by taking a free trial first
The Bottom Line
Customer loyalty shapes a company's market growth and reputation. Companies, therefore, seek cost-efficient solutions to provide a personalized experience and raise customer satisfaction. CCaaS is the means to achieve those goals.
Understanding what CCaaS is and the types of automation enable companies to make a good investment plan for superb customer service. They must also be familiar with common processes and factors in implementing CCaaS. That way, they maximize the benefits.
Are you planning to adopt CCaaS? Contact Unity Communications today to know how to deliver an unmatched customer experience with a contact center solution.