If you have decided to remove bookkeeping from your plate, outsourcing maybe your best option; however, outsourced bookkeeping also opens up many concerns and worries.
To assist you in finding the best bookkeeping solution for your needs, this article guides you on:
The process behind outsourced bookkeeping and how it actually works

The benefits outsourced bookkeeping brings to your business

The realistic cost of outsourced bookkeeping and the budget needed for it.
In sum, we will cover everything you need to know to make the right decisions about outsourcing bookkeeping.
Read more: Best Cloud-based Business Phone System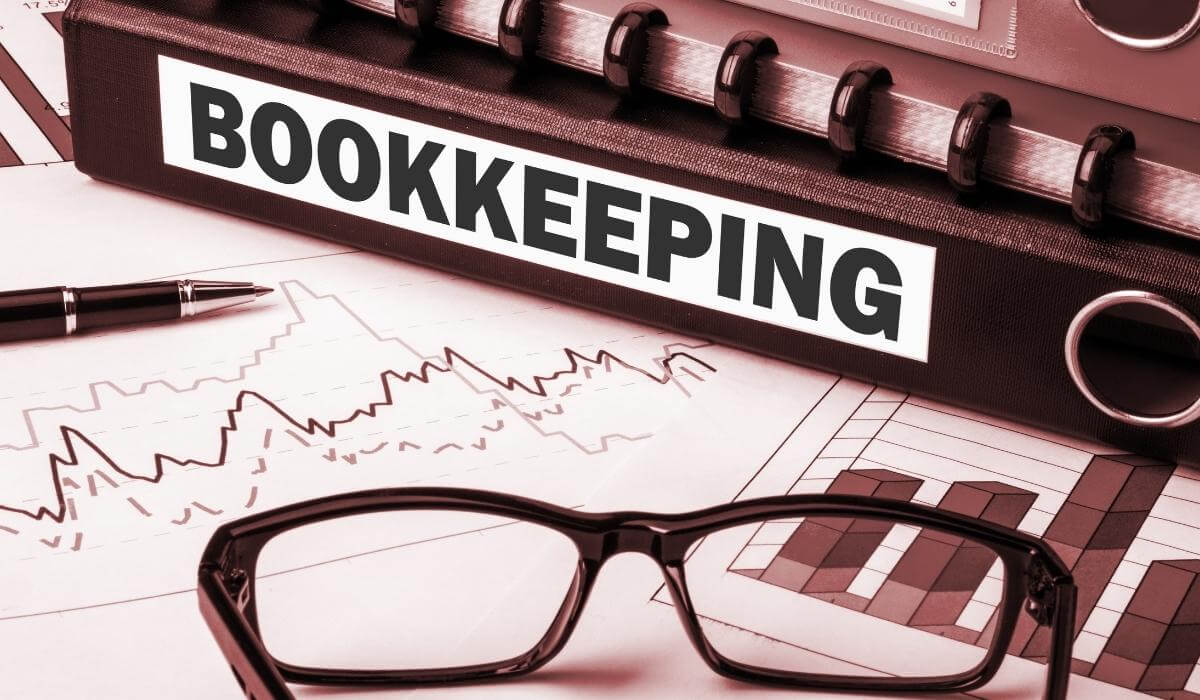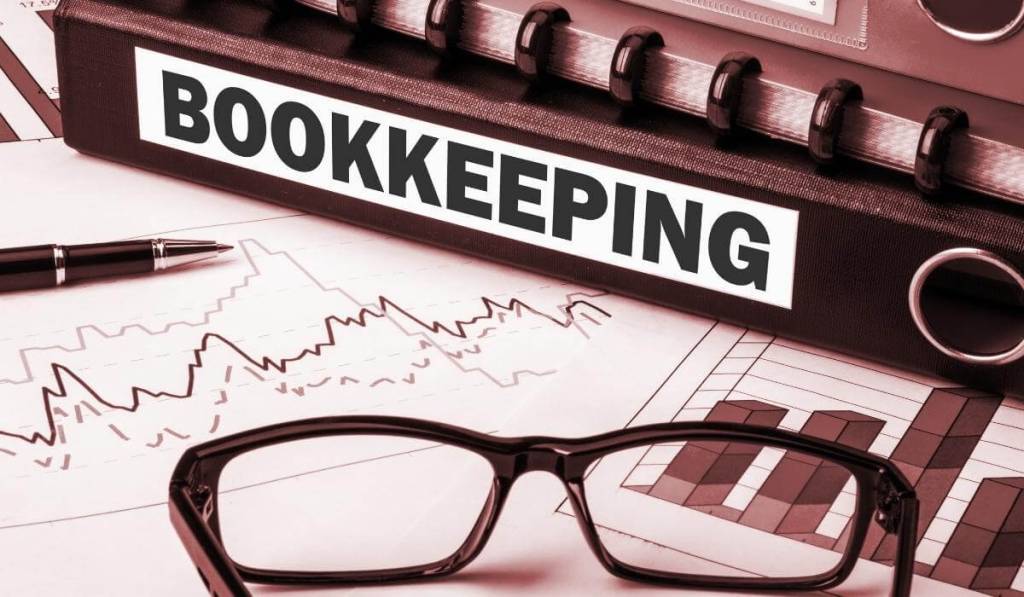 What Are Outsourced Bookkeeping Services?
Outsourced bookkeeping is the delegation of accounting, bookkeeping, and/or compliance work to third-party accounting professionals or a business process outsourcing company.
To do this, businesses partner with external bookkeeping service providers who present them with certified candidates. Let's say you are the business owner. You will have the opportunity to select, interview, and employ the candidates who will make up your new team. In effect, outsourced bookkeeping offers you the experience of having a bookkeeping department. You assign the day-to-day tasks that have been consuming your time to external team members. This way, you get your time back so you can focus on your core business functions.
Discover: Cloud Phone System Pros and Cons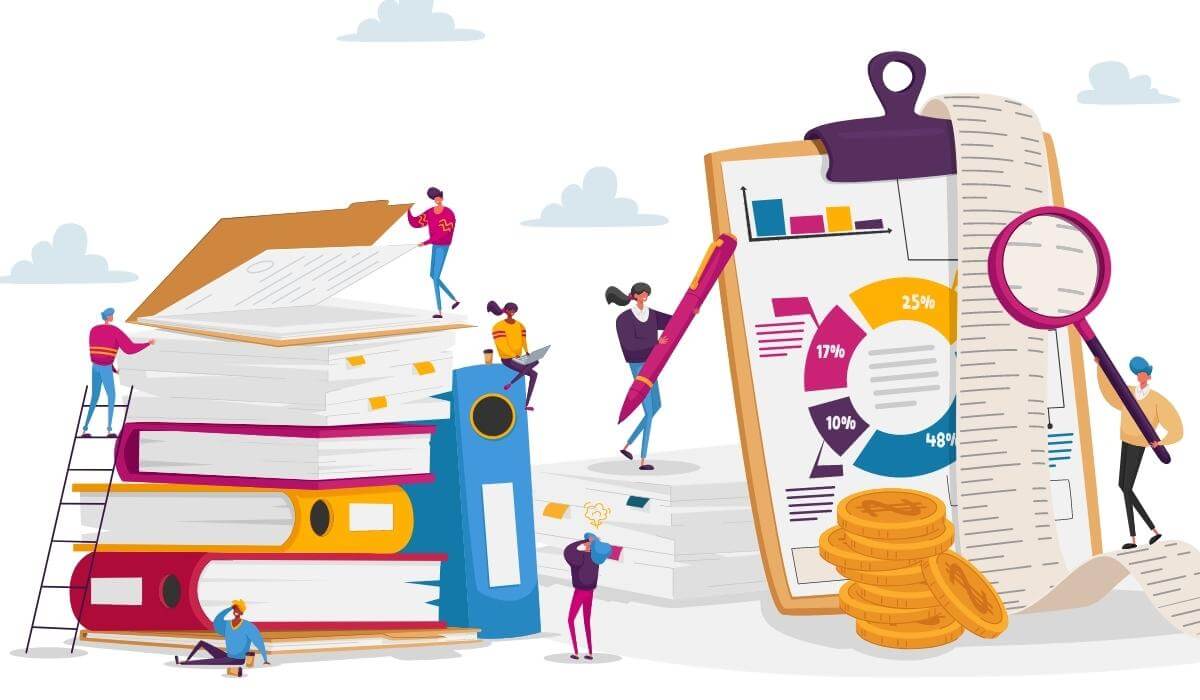 How Does Outsourced Bookkeeping Work?
The process involved in outsourced bookkeeping will vary depending on to whom you outsource those functions. You can outsource bookkeeping to a professional independent bookkeeper, human-only service, or mixed bookkeeping service. If you work with an outsourcing firm, here is how the process typically goes:
Step 1: You will be assigned an exclusive account manager who will be in charge of integration and set up. The account manager will connect and migrate your financial information to automation software such as QuickBooks. By digitizing the process of pulling your financial data this way, operations become automatic and more reliable.
Step 2: The team of bookkeepers who were assigned to you will work together to manage the parts of the software where transactions are recorded, categorized, and reconciled. Meanwhile, you no longer have to worry or even think about your books.
Step 3: At the end of every month, you will receive a compilation of your financial statements.
Your assigned dedicated account manager will guide you every step of the way. That person will answer all your queries about your account activities, financial statements, or anything else in between.
You might be interested in: What's a Cloud-based System?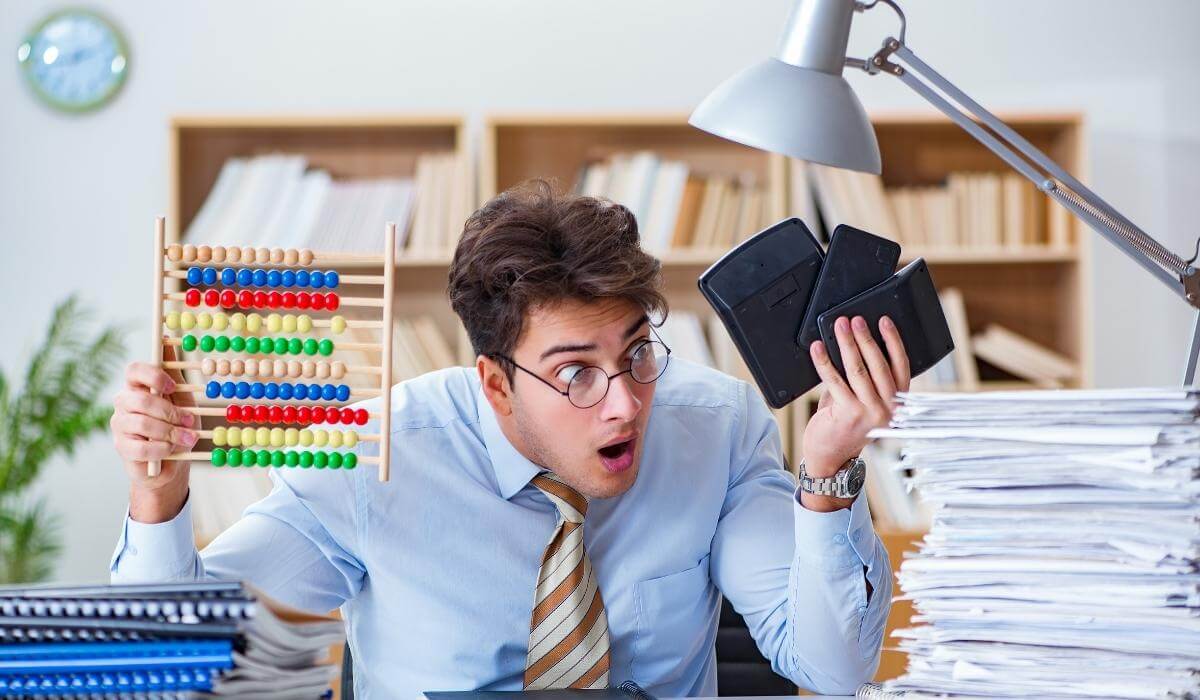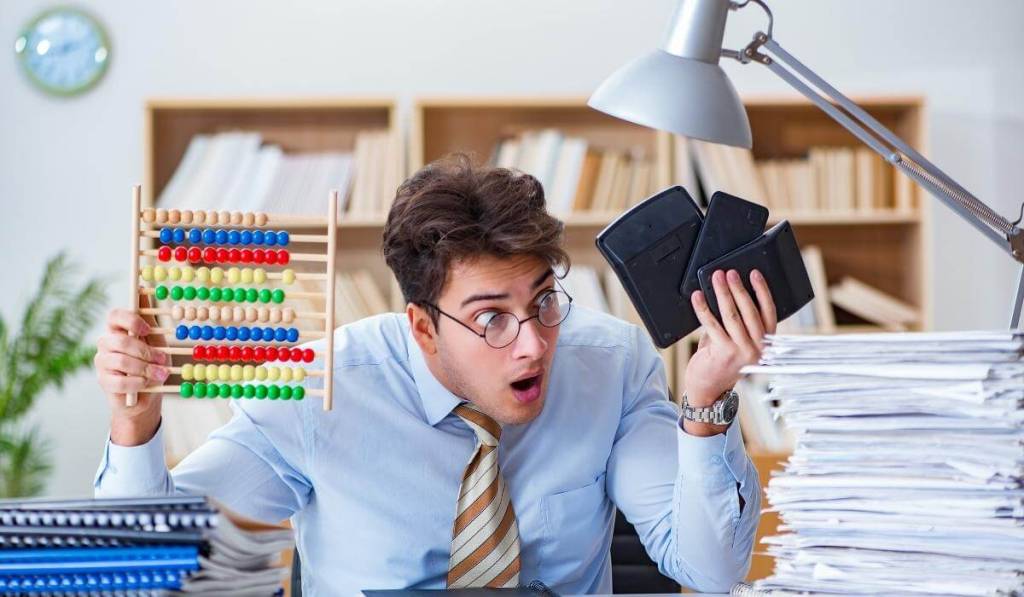 Why Should You Consider Outsourced Bookkeeping?
There are plenty of reasons why businesses should consider outsourcing accounting and bookkeeping. The advantages of outsourced bookkeeping and accounting are not solely limited to time and money savings. Outsourcing non-core office functions such as bookkeeping offer you the peace of mind of knowing your financial statements are well taken care of while you devote your time and attention to other important business processes.
Here are the top 4 reasons why you should consider outsourced bookkeeping:
Access To Industry Experts
One of the major benefits of outsourced bookkeeping is access to a diverse pool of talent and business technology experts. Outsourcing firms maintain competitiveness by employing top-of-the-line business professionals who are comfortable working with accounting best practices. They make it their responsibility to remain updated about recent technological advances that will benefit your business. They set aside time and energy for continuous training and research as well as technology upgrades. By outsourcing, you get to indirectly employ these professionals' expertise and implement systems that streamline your financial information across the organization.
Read more: What's a Hosted VoIP?
Increased Peace Of Mind
Regardless of whether you want to scale up your bookkeeping services beyond basic functions or hire an entire accounting department to supply management reporting, outsourced bookkeeping provides highly scalable solutions for better peace of mind. 
Transferring bookkeeping to a team of experts guarantees confidence in the precision of your financial statements. This added peace of mind keeps management's focus on driving sales, improving customer relationships, and building value in the business. 
Enhanced Operational Efficiency 
There are two ways to outsource operational efficiency. Firstly, the external bookkeeping team will develop and optimize an automation-centered financial system that is integration-ready for better financial reporting. Second, the automated system simplifies processes which means less time is spent working on numbers. The digitalization of expense tracking and labor-cost allocation makes your employees' workflow easier. It also resolves the difficulty of determining profitability. Additionally, the automated billing and collection procedure quickens the process of invoicing and improves cash flow with the faster collection. 
By outsourcing, you get to tap into automated accounting systems that not only lower the cost of labor but also speed report generation, lower the risk of human error and improve transparency in workflows thereby decreasing the risk of fraud. 
Read more: Business Phone System Cost 
Improved Decision-Readiness And Financial Intelligence 
Organizations that keep tabs on their financial pulse are more prepared to drive the business forward. After all, better insights allow for wiser financial decisions.  Questions such as "Who are my most profitable customers?" or "Where should my marketing dollars be invested?"  need to be answered. Service businesses that stand to gain profit using other people's time can reap the advantage of having the answers to such questions. However, the reality is that in-house bookkeepers often don't have this kind of in-depth knowledge. What businesses need is management reporting that can confidently provide answers to these questions and make strategic decisions that drive profitability. 
One key difference between outsourced bookkeeping services and in-house bookkeepers is that the former provides financial intelligence that you can rely on in making data-driven financial decisions. In-house bookkeepers ensure that the tasks that need to be accomplished are, in fact, accomplished. Conversely, outsourcing bookkeeping brings financial insights to your fingertips for the ease of making informed decisions. 
For instance, a key decision a business owner constantly makes is pricing. This decision is made every time a proposal gets thrown out the door, and it can either make or break a company. If your bookkeeping is focused on compliance alone, you won't receive visibility regarding your company's profitability by customer or marketing spending. If you have no idea who your most profitable clients are, how would you know where to point your sales team or invest your marketing resources?  If your bookkeeping is focused on reliance, you can dissect those data in different iterations, including profit from each marketing campaign. 
Related: Best Multi Phone Line Systems for Small Businesses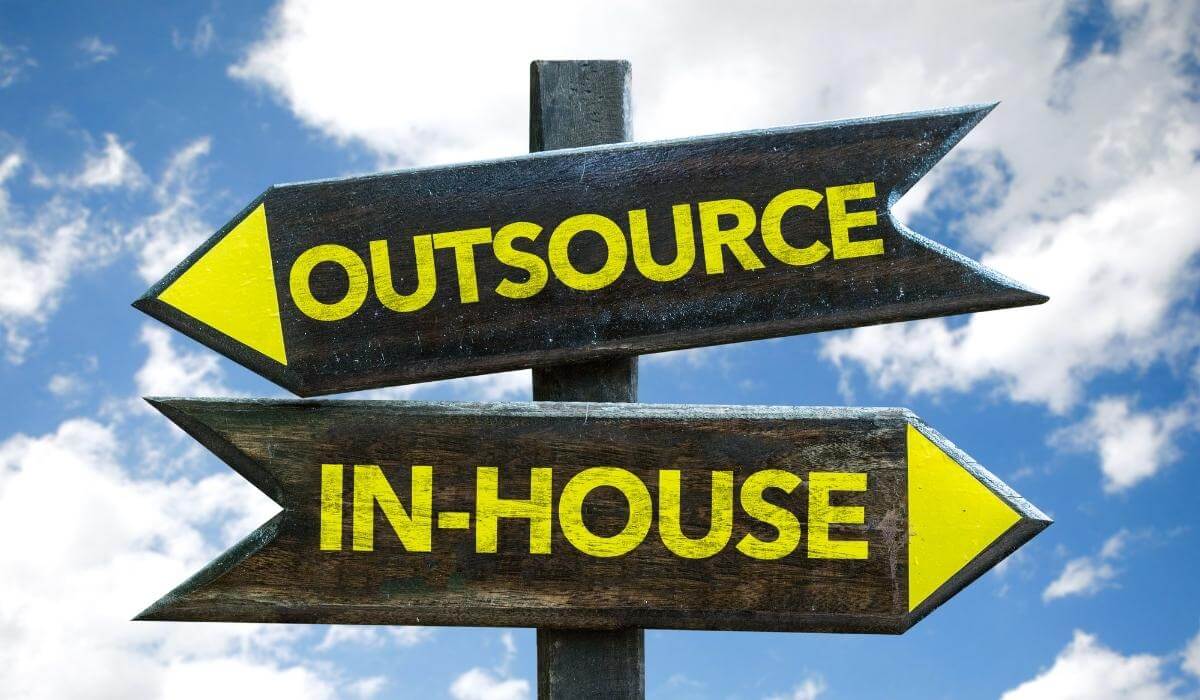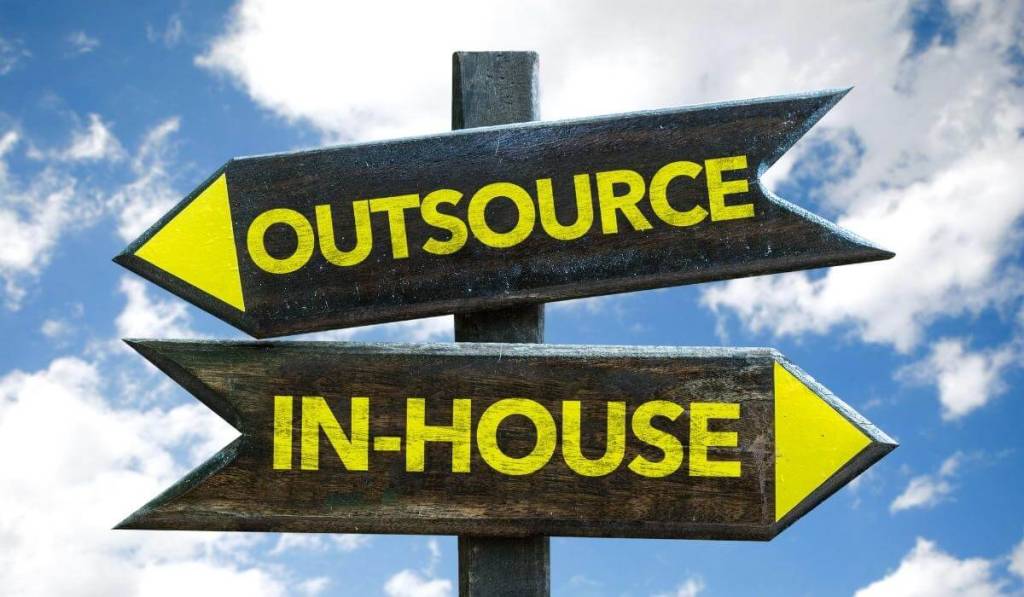 How Much Does Outsourced Bookkeeping Cost Vs. In-House Bookkeeping? 
If you're expecting to get a quick and short guideline in this section, then you'll end up disappointed. Every business varies differently in terms of financial situations and bookkeeping needs. Giving an exact blanket number that you can expect to pay for outsourced bookkeeping is close to impossible. But, we can provide you with a range and some guidelines about the potential costs of outsourcing bookkeeping.
Generally speaking, it's safe to assume that outsourced bookkeeping will cost a business about $500 – $2000 a month. 
How Much Do Bookkeeping Functions Cost?
| | | |
| --- | --- | --- |
| Type of Bookkeeping | Cost | Annual Cost |
| In-house, full-time bookkeeper | $25 – $40 per hour including taxes and other benefits | $52,000 – $83,000 per year including taxes and other benefits |
| Outsourced Bookkeeping | $500 – $2,000 per month | $6,000 – $24,000 per year |
The cost sits somewhere within that price range, but it may change depending on the bookkeeping solution you select. Cost may vary due to factors such as: 
The volume of financial transactions or the dollar amount of all the transactions your business makes

The total number of financial accounts you need connected and managed

The amount of time you want to receive financial reports

The general intricacy of your current financial situation (Do you need support for multiple operations? Does your business need special revenue recognition?

The type of service the bookkeeping solution uses (software, human, or a mix of both)

Where the bookkeeping solution is based (cash or accrual)

Added features such as management of inventory, accounts receivable, and payable

The quality of support you receive
The cost of outsourced bookkeeping increases as your situation becomes more complicated. That very complexity is probably one of the strongest arguments in favor of hiring a more experienced bookkeeper. 
Further reading: How to Set Up Office Phone System?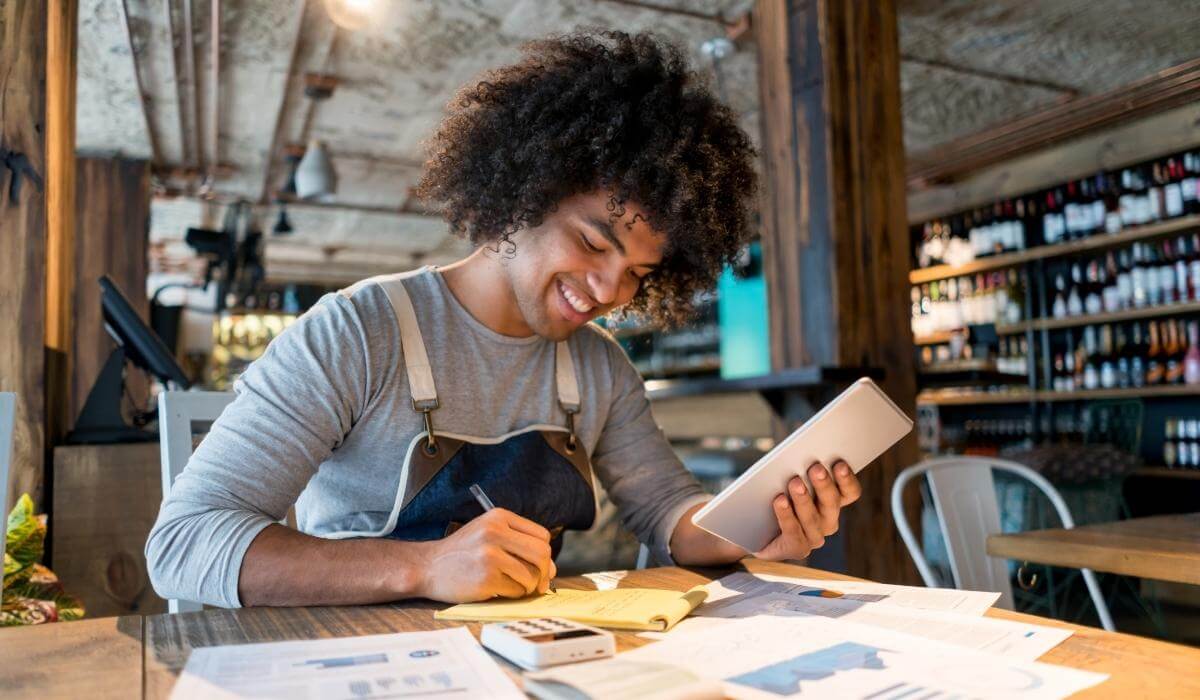 Outsource Your Bookkeeping To Grow Your Business
Every business requires accurate and complete financial books. However, managing financial statements takes away valuable time and resources. If your bookkeeping functions are consuming time that could otherwise be spent growing your business, it's worth the investment to migrate your back office to a third-party vendor. In doing so, you can rest assured that your books are always accurate and you can return to doing what you do best.