Contact Center for
E-commerce
Our e-commerce call centers provide excellent outsourced customer service that allows you to focus on growing your business.
Unity Communications manages your call center to meet all your e-commerce support needs. Outsource your customer service to us to save money and focus on building your business. We provide excellent customer service at a fraction of the cost of a full-time in-house team. Our customer service specialists are rigorously trained in your business and customer needs. Their human touch combined with our integrated technology effectively handles all aspects of your customer service.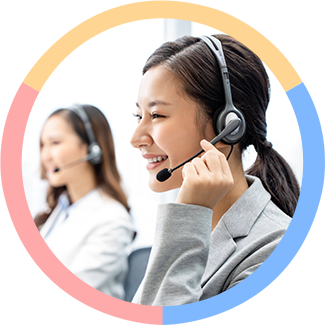 Call Center Outsourcing Services
for E-commerce
We provide round-the-clock customer support and order processing services. Our dedicated, scalable customer support agents process orders, refunds, chargebacks, customer complaints, and more.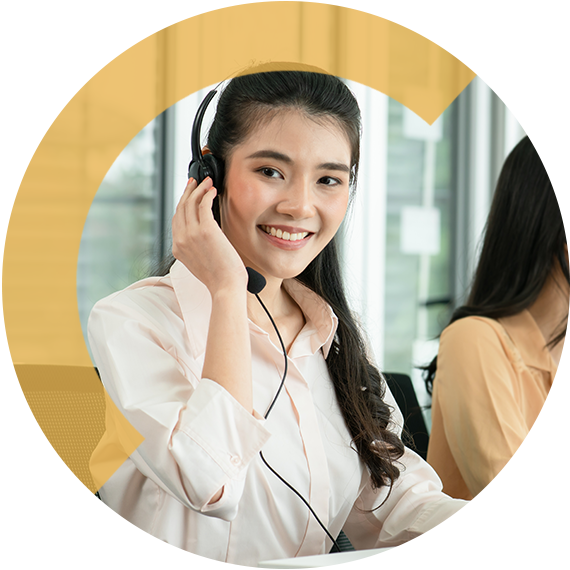 A Proven Leader in Call Center Services for E-commerce
Unity Communications has over 10 years of experience in e-commerce customer service outsourcing. Our e-commerce call centers are staffed with motivated, multilingual customer service specialists who undergo rigorous training to ensure your customers' needs are met. They offer what robots can't: high-touch, empathetic customer support.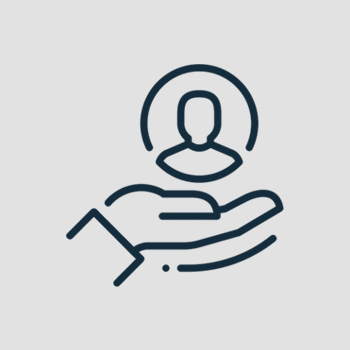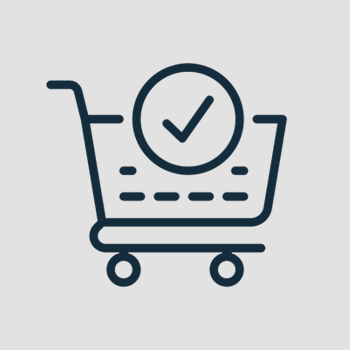 Online Store Management and Administrative Support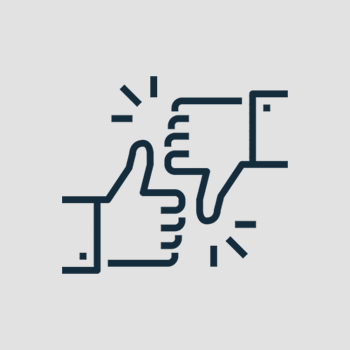 Complaint and Dispute Management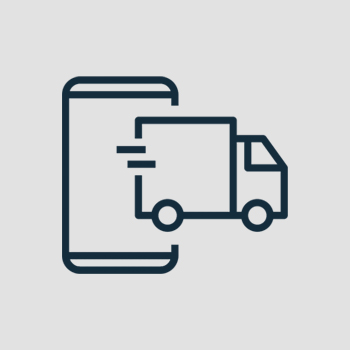 Order Processing and Fulfillment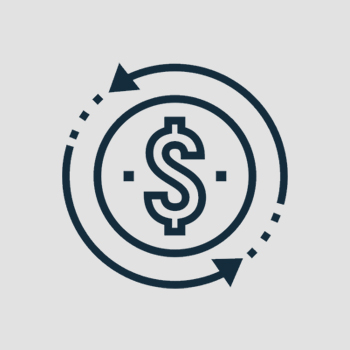 Refunds and Returns Management
Why Do Clients Choose Unity Communications for Their E-commerce Call Center Needs?
Our case studies demonstrate our successful track record working with major American e-commerce companies.
Our company's customer service specialists undergo extensive training tailored to your business needs.
Our omnichannel approach to customer service allows us to quickly attend to customer needs via whatever method they use to contact us.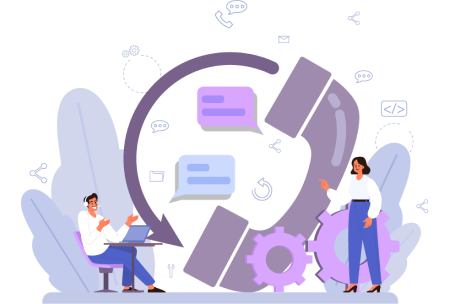 How Do We Create a Better Customer Service Experience?
Employee training and our human-first approach enable us to create a better customer service experience. Our customer service specialists take the time to understand the complexities of your e-commerce business to take a human-first approach to solve your customer needs. Our agents understand the nuances of customers' questions and express empathy for the problems they're experiencing.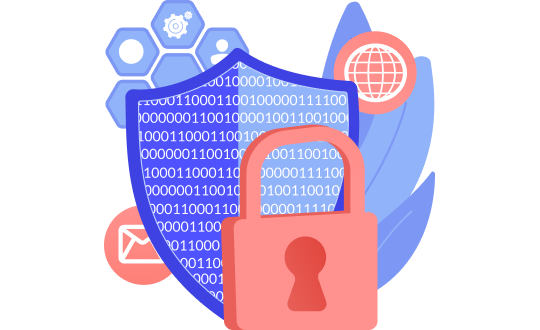 We Provide Competitive Pricing Options That Reduce Your Operating Costs
In a hyper-competitive e-commerce environment, companies outsource specific functions to reduce costs. We provide cost-effective call center agents to high-growth brands while maintaining the high level of service customers demand. We offer custom, scalable plans that address your business' specific needs at an affordable price.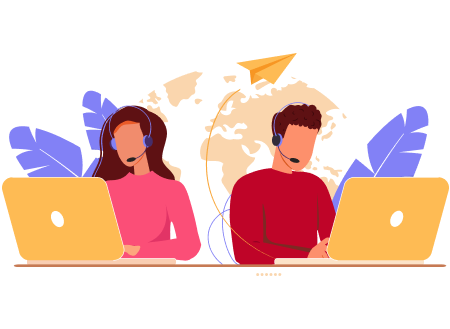 Our Trained Agents Are Experts in Customer Care
Let our highly skilled and experienced agents become a powerful extension of your brand. We've built our award-winning reputation around our culture of training and accountability. Our agents are not simply given a script to read from. We take the time to educate them about your business, company culture, and values and provide ongoing training to support their knowledge about how to help your customers. Our mantra: we're only successful if you are successful.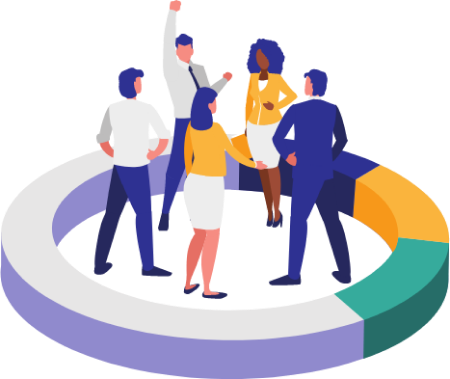 Improve Your Brand Recognition and Customer Satisfaction Metrics
Customers want answers to their questions fast. Let us augment your team with round-the-clock professional support to address all your customers' needs. Our courteous, helpful, and friendly customer service specialists will help answer your customers' questions and improve your brand recognition and NPS score.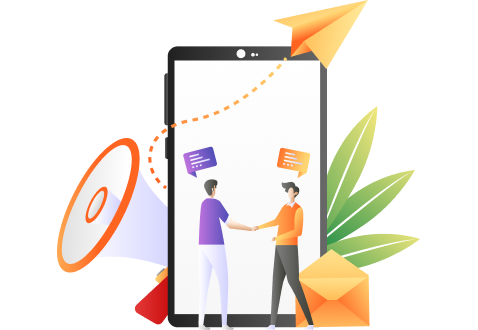 Document and Scale Your Business While Providing a Frictionless Customer Experience
Customers expect a knowledgeable representative to address their customer service needs promptly. We work closely with your company to create and maintain a depository of FAQs, scripts, and scenarios that provide a frictionless experience for your customers while following your business rules. Finally, customers want to talk to a human. Our customer service specialists' soft skills provide compassion and empathy that a robot can't.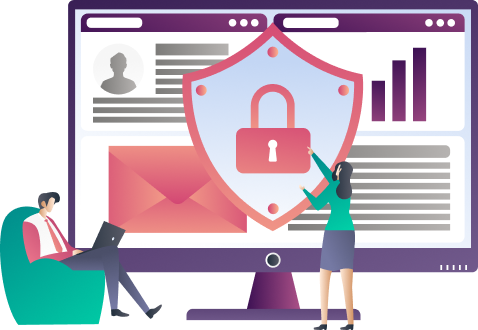 The Best in Customer Security and Confidentiality
We keep customer data secure. Our customer service specialists undergo regular security training. We comply with industry regulations and are transparent about our security practices and privacy policy with our business partners.
E-commerce Call Center
Case Studies
Check out the success our clients experienced using our e-commerce call center services.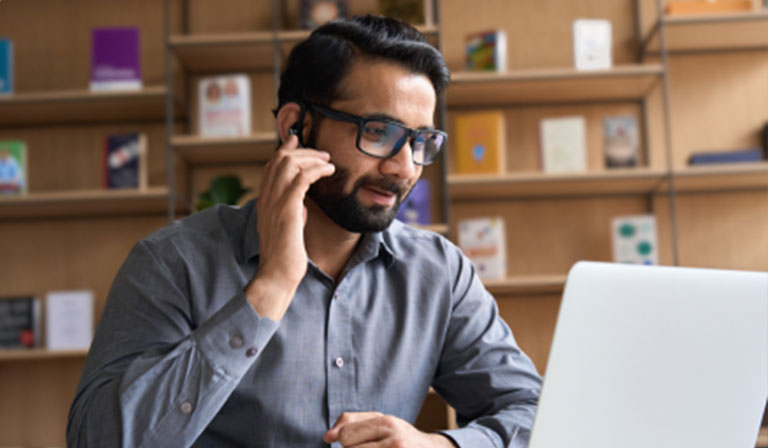 A high-growth online retailer uses our services to handle an increase in inbound call volume.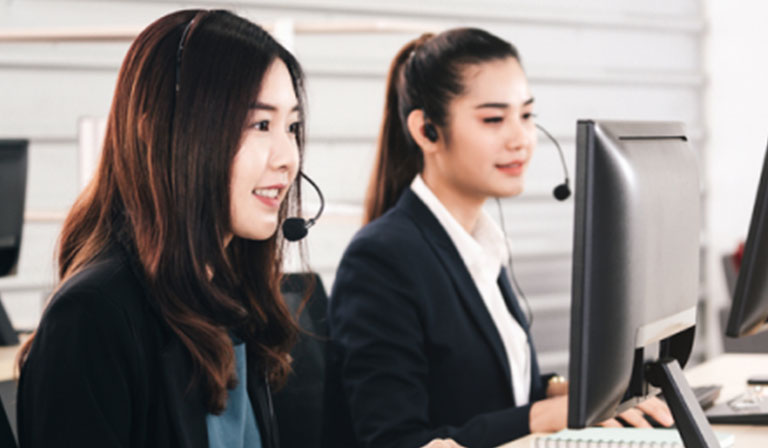 This firm used our back-office administrative support services to rapidly scale while reducing labor costs.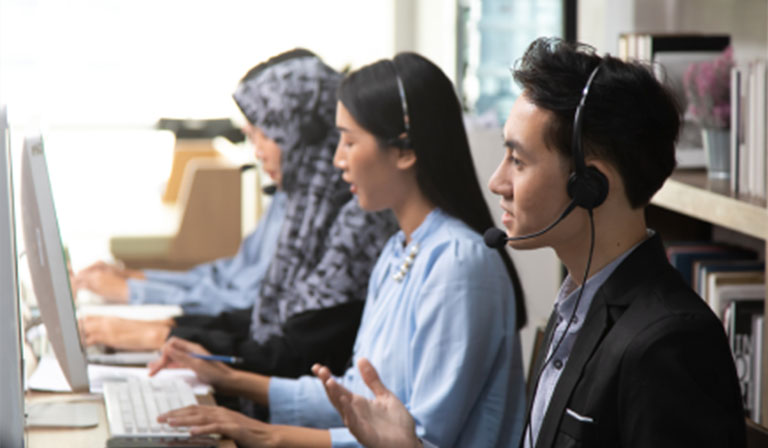 A large Amazon-listed firm increased its margins and growth targets using our outsourced e-commerce back-office services.
Call Center Services for
E-commerce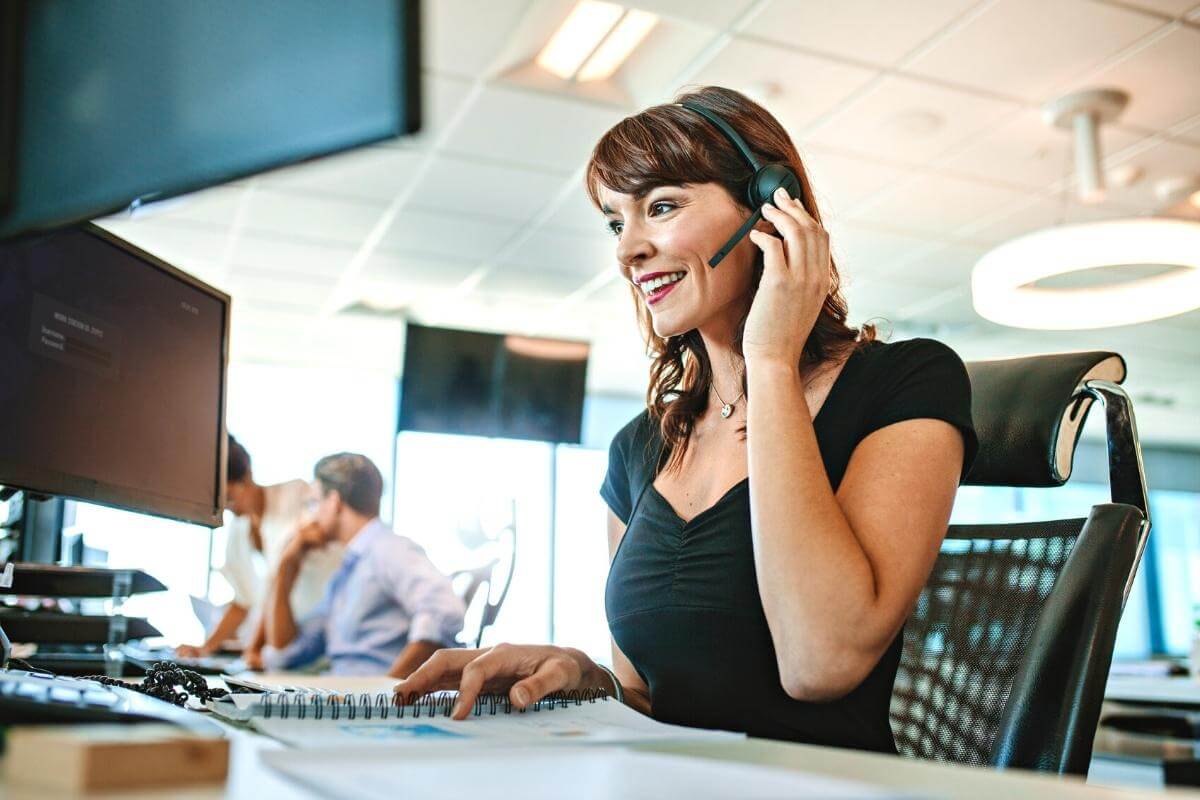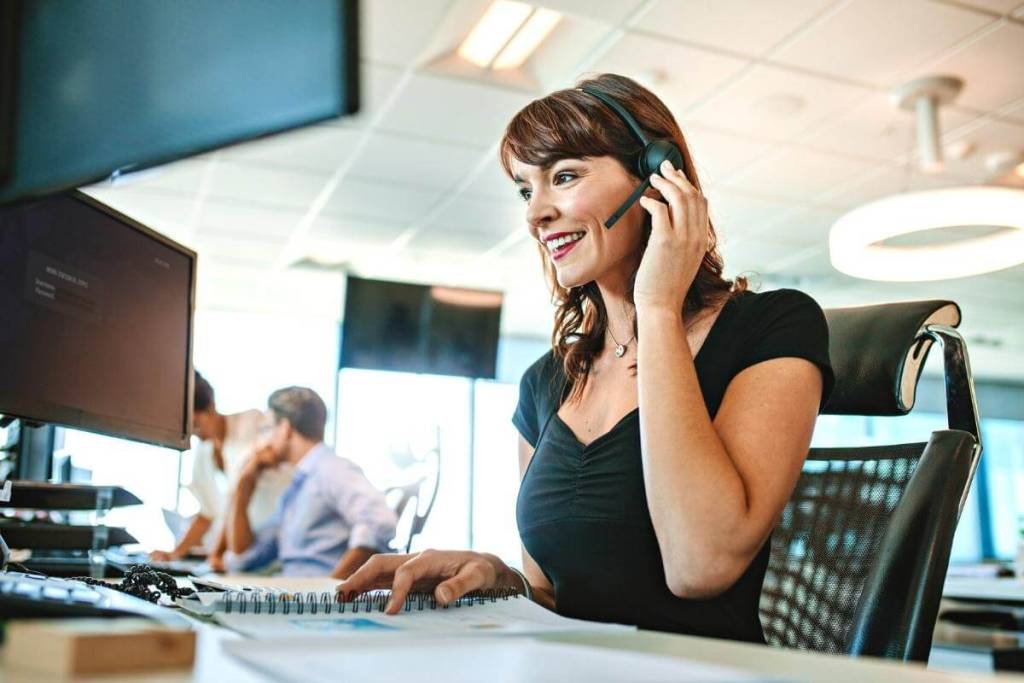 How Do You Handle E-commerce Customer Service?
Businesses that sell online need e-commerce customer service. E-commerce enables customers to buy from you with just a few mouse clicks.
But consider the flip side: you're also prone to losing customers with just as few clicks.
Customers should easily contact a customer service specialist via whatever e-commerce channel they've used to purchase your product or service. The best thing an e-commerce company can do is to invest in an omnichannel customer service approach and self-service support.
Here's what we mean by that:
Omnichannel Customer service Approach
This form of customer service requires meeting the customer wherever they are. An omnichannel approach to customer service allows you to quickly attend to customer needs regardless of their method to contact or purchasing from you. Companies that use this approach must understand their entire technological ecosystem to answer customer questions that pertain to all e-commerce platforms.
This form of customer service empowers customers to answer their own questions and solve their own problems via FAQs, return policies, and more. A little work upfront building these out can save your team time, effort, and money in the long run.
2. Proper Organization Tools
These tools are required to manage e-commerce customer service. They help streamline workflows and avoid unnecessary delays.
3. Avenue for Providing Feedback
This is where customers can submit their feedback. You must understand their concerns to help them and know what you're doing right. This avenue allows you to monitor customer satisfaction.
You should identify bottlenecks in your operations. Slow response times are one of the leading causes of customer frustration. Adjust your processes to eliminate downtimes.
These ensure that you don't start from scratch for every customer interaction because similar concerns may come up multiple times. Scripts and templates standardize your responses to common queries but leave some room for personalization.
6. Comprehensive Knowledge Base
Our customers turn to this for assistance when calling or chatting with a representative isn't ideal. Your knowledge base should be concise and user-friendly.
This technology saves you time by automating recurring tasks. The right software can help you identify pieces of low-hanging fruit and automate them to ensure optimal efficiency.
How Do You Improve Customer Experience in E-commerce?
Customer service is crucial to many consumers. Reports show that customer experience and satisfaction will soon take over pricing and product as the primary brand differentiator. Staying on top of the competition means continuously improving your customer service.
We can help you improve customer experience by:
How Can an Online Store Enhance Its Customer Service?
E-commerce competition is bound to be tight regardless of what you're selling. The best way to set your business apart is by providing customer support regardless of the time. Unity Communications will help you with this.
You can improve your online shop's customer service by being available at any time, asking for feedback, investing in quality site research, actively listening to customers, and more. But you do not have to do all these. Our customer service representatives undergo meticulous training to handle these tasks.Call centers for e-commerce such as Unity Communications reinforce your efforts on the front end of sales. We direct your customers to the bottom of the sales funnel more quickly.
As orders pile up and shipping becomes busier, you receive more calls from customers asking about your products. Our expert call takers focus on managing your customer needs so that your customers keep coming back again and again.
How Can E-commerce Strategies Build a Better Customer Relationship?
You often have competitors with similar pricing and offerings. The main differentiator that keeps your customers loyal is good customer service. 
Each customer has their own way of asking questions or expressing their concerns, and certain customers might have difficulty doing this. With our customer service representatives' human-first approach, they understand even the subtle nuances in the customers' words and expressions.
More of our e-commerce strategies, such as handling customer reviews well, paying attention to feedback, improving response times, and personalizing interactions, give you a competitive advantage. If your e-commerce shop's customer service is one of a kind, consumers will be more likely to buy from you. 
Your customers are the driving force of your business. Customer service should matter to you simply because they matter to your customers. Unity Communications helps you build long-lasting relationships with your customers.
More of our e-commerce strategies, such as handling customer reviews well, paying attention to feedback, improving response times, and personalizing interactions, give you a competitive advantage. If your e-commerce shop's customer service is one of a kind, consumers will be more likely to buy from you. 
Your customers are the driving force of your business. Customer service should matter to you simply because they matter to your customers. Unity Communications helps you build long-lasting relationships with your customers.
What Is the Role of BPO in E-commerce?
The primary purpose of BPO in e-commerce is customer care. How well you treat your online shop's customers before, during, and after purchasing a product determines how effective your customer care is. You should foster an emotional connection with them to keep them loyal to your brand. Unity Communications helps you build this kind of relationship.
Our call center representatives are compassionate and empathetic to help you increase customer satisfaction and maintain an emotional and long-lasting connection with your customers. They undergo extensive training to improve their human touch and understand the complexities of customer needs. 
Unity Communications also helps you compete in the marketplace, drive sales, reinforce brand loyalty, stay focused on growing your e-commerce business, and more. These are all a BPO company can do for your online business.
What Should You Look for in an E-commerce Call Center?
If you spend too much time replying to customer queries than growing your business, it's time you hired some help. Selecting the best call center for your e-commerce business should be a strategic decision.
Here are some qualities to consider when looking for the right partner:
With outsourced customer service, you can retain certain functions and outsource only seasonal overflow or off-hours coverage. When you outsource your customer service, you pay only for the services you avail of—no need to pay for labor costs, employee benefits, and other infrastructure expenses. At Unity Communications, we have customizable pricing options so that you can choose the right solutions for your specific needs.
Cloud-based Contact Center
Recent changes have proven how vital cloud-based systems are. Several on-site call centers have completely shut down in the past two years. Our company's cloud-based call centers guarantee resilience amid disasters. Our cloud-based systems are easier and cheaper to scale up. Deployments are also made easy because they can readily integrate with existing systems.
The goal of customer service outsourcing is to free up resources that are better spent on revenue drivers. You can make the most of your resources if you understand the cost savings of outsourced customer support and how they improve your bottom line. 
Working with Unity Communications helps you save on operating expenses. Since you no longer need to pay for employee benefits and salaries and infrastructure expenses, you can invest more money in profit centers instead.
An e-commerce call center is an extension of your brand. Outsourcing to this external service provider means combining technical components and supporting your brand philosophy and culture. As an extension of your brand, Unity Communications upholds your company vision and matches your definition of success. We reflect your brand image in our day-to-day operations.