Small businesses are adopting business VoIP telephone solutions to improve both internal and external communication efficiency.
High-quality, dependable voice and message communication channels are provided by many small business phone services, allowing them to enhance the entire customer experience while simultaneously assisting team members.
VoIP is available in several configurations. Do you spend most of your time at home, at your workplace, or on the go? If you are a business owner, what is the size of your organization?  What elements of phone service do you consider to be the most important? 
Let us take a look at some of the VoIP examples available on the market to assist you in making an informed decision when it comes to selecting your voice communication method.
VoIP Examples: Products and Services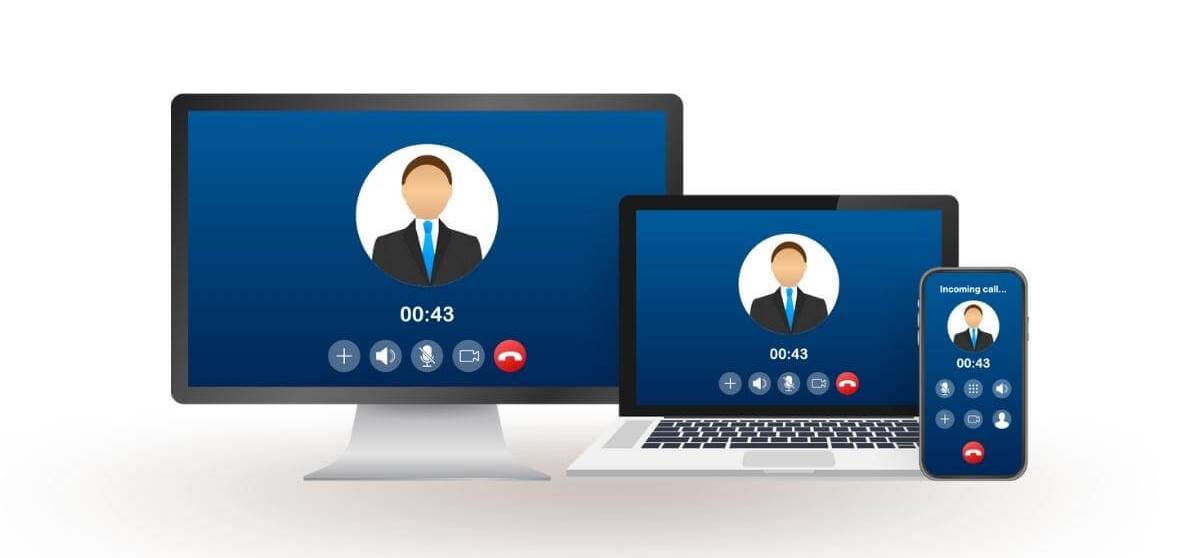 Since their arrival on the scene more than a decade ago, VoIP services have expanded considerably in breadth. 
They range in size from the large on-site replacements for the PABX (Private Automated Branch Exchange) to tiny desktop-based software VoIP systems.  They are available in a variety of locations ranging from onsite to hosted.  Available VoIP services have evolved and expanded in terms of breadth and usefulness.
Considering that VoIP is becoming more important for contemporary organizations of all kinds, the issue arises: which VoIP services should a company consider using? What types of VoIP services are available?
Three different kinds of VoIP examples: in-house, hosted, and hybrid. Read to learn more about each one.
In-house VoIP Systems
These are found in organizations ranging from the very big to the very tiny. Large corporations use VoIP to replace the previous POTS (Plain Old Telephone Systems system. 
In small businesses, software-based VoIP PBX systems housed on something as tiny as a dedicated desktop computer may deliver comparable functionality to that found in larger systems.
What Equipment Is Needed for a VoIP System in Your Office?
The first and most important factor is the PBX system itself. To make way for an internet connection, you will have to terminate your existing landline connection. 
A dedicated link to the Internet may be established, or the connection may be routed via an existing network connection to the Internet.
Always keep in mind that certain devices, such as some fax machines, legacy dial-up modems, and some alarm systems, are not digitally capable.  Their current connection to the old PBX must be moved to the new VoIP PBX as a non-digital connection. 
Another possible approach is to perform a software update.  However, this is not always viable for some devices.
Handsets. It is necessary to replace the present landline phones with digital handsets that are optimized for VoIP. Some landline phones may be capable of use as VoIP handsets in certain circumstances. 
However, VoIP-enabled phones are superior for use with the new system since they are capable of supporting the additional functions that the new VoIP system makes available to users.
Mobile devices. Smart devices such as smartphones and tablets can be used as telephone extensions, thanks to SIP technology. This is particularly useful for large sites where users wish to stay in contact at all times. 
A WIFI network is, of course, required if mobile devices are to maintain a constant connection to the PBX. You will need SIP software on the new VoIP PBX, as well as a SIP app on the smart devices to complete the setup.
Hosted VoIP Systems
If a company does not choose to invest the capital for purchasing a complete in-house VoIP system, or the cost of employing the professionals needed to maintain one, then adopting a hosted VoIP service might be the way to go.  This would entail converting capital budget line items to operational expenses. 
Many hosting companies have agreements with financing companies to provide leasing alternatives.  Leasing gives customers the security of knowing their business phone system costs will be constant for a specific period of time.
Alternatively, the hosting company may be located outside the firm, with the VoIP system placed at their location and connected to the company through a communications connection. 
This situation poses a significant risk, however.  If the connection is lost, all audio conversations are terminated. An interface can be implemented in a corporation to ensure that at least internal calls can continue to be made even if the connection is lost or malfunctions.
The hosting company will have the same equipment on its premises as you would have on yours if you were to establish an in-house system. You will still need to install VoIP phones and ensure that your network is capable of supporting VoIP services.
Installation of an in-house system with the supply, operation and administration of the system outsourced to a hosting organization is also an option.
Hybrid Systems
Some businesses are content with their present non-VoIP system, but they want to take advantage of the financial and functional advantages of VoIP.  In those cases, the company might decide to utilize both systems simultaneously. 
Many companies using hybrid systems eventually convert to a complete VoIP system. Bigger organizations will likely opt for an in-house VoIP system.
VoIP Examples: Top VoIP Providers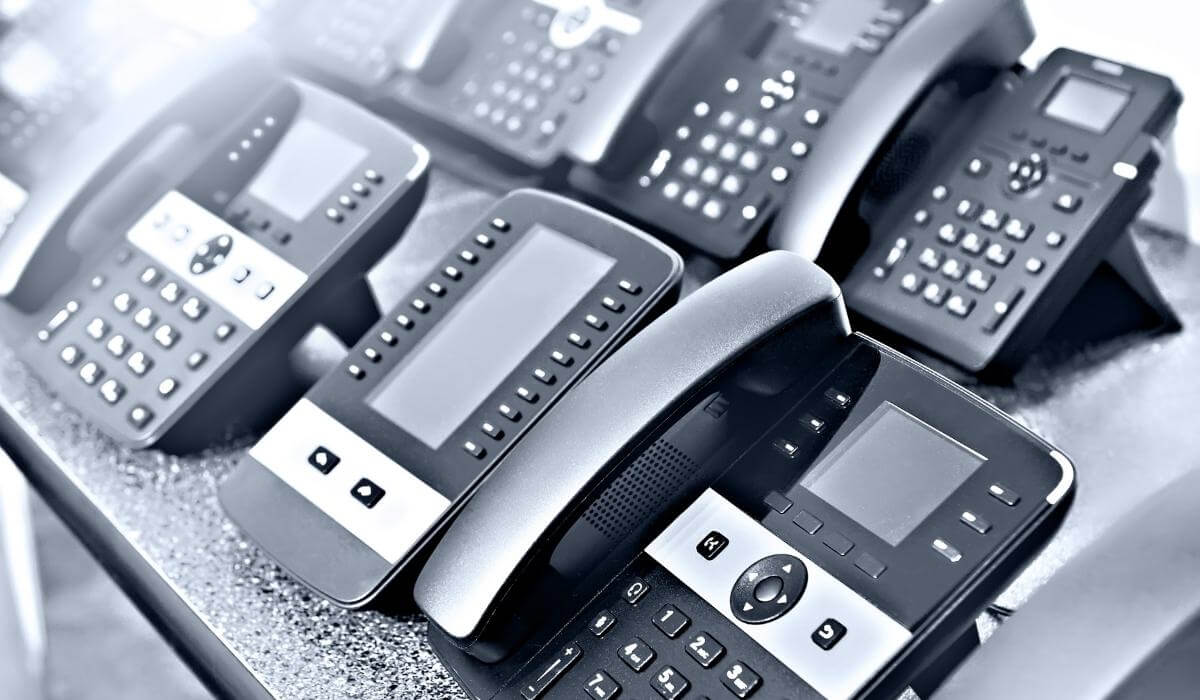 To begin contemplating a brand, you must first determine how your company intends to use a phone system before adopting a specific brand name. Examine your current phone system and determine if you want to maintain everything and merely add VoIP capabilities on top of it, keep just part of it, or replace the entire system. 
Most of the time, a complete replacement is not in the cards, if only because certain components of your present phone system cannot be readily converted to softphones or even desktop VoIP handsets, for whatever reason.
When planning, it is critical to engage representatives from all of your company's essential departments and divisions. The IT employees and data security professionals, in particular, will benefit from this change since your voice conversations will now be considered data communications. 
However, the decision-making must also involve other employees who will be using the system to conduct their daily tasks.  Participation by those who generate income and engage with company customers is especially important. 
Here are major points about some of the most commonly hired VoIP providers. 
1. RingCentral
This option offers a solid feature set at a reasonable price, with plans beginning at $19.99 a month per user.
In addition to integrated messaging, unrestricted video conferencing, and a cloud-based system, RingCentral provides a well-rounded work-from-home solution that contains everything you need right out of the box. 
The service provides a slew of features typically reserved for premium subscribers (such as generous toll-free minutes). Small companies do not have to worry about being ripped off when it comes to their hosted VoIP service since RingCentral provides price matching on plans with fewer than 50 lines on certain plans.
RingCentral is very dependable. The company guarantees 99.999 percent uptime, which means that both your in-house and remote staff can depend on your VoIP system to be operational whenever they need it most. 
Additional features include limitless internet faxing, phone conference calls, and video conference calls for up to 100 people with RingCentral subscriptions. Video meetings can even run for up to 24 hours, just in case anything unexpected happens.
2. Ooma
Ooma is a scalable option for remote work, with pricing starting at $19.95/month/user
Ooma is one of the best small-business phone services available because of its reasonable price and scalable options. Although the Office and Office Pro plan from Ooma are among the most affordable VoIP phone service options for organizations with remote workers; they are also among the most feature-rich.
Ooma phone systems are adaptable, allowing you to use your office phone while working from home.  You can place and accept business calls on your mobile phone, or use the Ooma desktop program to make calls from your computer while connected to the internet. Furthermore, even with an upper-tier plan, Ooma's rates remain reasonably priced.
The remote capabilities of Ooma can assist your company in being operational no matter where its personnel is located. The mobile and desktop applications from Ooma, for instance, give remote workers the ability to make and receive unlimited calls inside North America while utilizing your company phone number.
3. Nextiva
Nextiva prices start at $17.95 per month per user.  It is scalable for numerous locations.
Nextiva is an excellent choice for medium-sized organizations operating on a tight budget since it offers an excellent combination of low cost with a good array of functions. In addition to allowing your staff to leave behind bulky office phones, Nextiva's web administration platform makes it simple to manage several lines—even if they are all working from different locations.
The Nextiva service offers a variety of useful features for enterprises in which most employees operate from their homes. Starting with the Nextiva app, which allows you to utilize your business phone number to make calls from your desktop or mobile device, a variety of options are included. Cospace, Nextiva's team collaboration solution, makes it possible for your team to interact through video chat so that everyone is on the same page at all times.
4. 8×8
This company offers low-cost calling combined with high-quality customer support.  Rates are at $12.00 per month per user.
Given the current state of the economy and the challenges that small companies are facing, using a low-cost VoIP phone service makes a lot of sense. The good news is that 8×8 provides three straightforward, feature-rich options that may help you keep your costs down while still receiving all of the VoIP functionality you want.
Integrating 8×8 with third-party business applications such as Salesforce, Zendesk, Netsuite, and Microsoft Dynamics is possible. As a result, your company can develop a comprehensive enterprise resource planning solution that allows your inventory, accounting, point-of-sale, and customer service departments to work together seamlessly—all at a bargain price
Using the team messaging, HD video conferencing, and screen sharing features included in all 8×8 plans, it is simple to communicate and collaborate with all of your at-home team members. Furthermore, contact centers that have made the transition to remote work can still take advantage of features such as omnichannel routing, which allows your employees to engage with customers via chat, social media, text, and phone—all from a single platform—instead of having to switch between platforms.
5. Grasshopper
Grasshopper is a simple-to-use tool for companies on the road, with prices beginning at $26.00 per month per user.
This service option is a fantastic VoIP software choice for mobile enterprises like food trucks and pop-up shops, among others.
For iPhone and Android users who want to make and receive business calls on their mobile devices, Grasshopper, like many other VoIP phone providers, provides iOS and Android applications. 
Unlike many competitors, Grasshopper lets you configure call forwarding rules for each phone extension on your plan. Each of your workers or company locations will be able to handle calls in the manner that is most convenient for them.
6. Dialpad
Dialpad allows you to communicate with customers, colleagues, and others from your desktop or mobile device, using a softphone or mobile application. There is even a platform for running customer support.
From the app, you can make calls from whichever caller ID you like (it might be your business number or extension, or your main corporate line), and you can transfer calls between devices.
While on a phone call, you can use the mobile app to open up screen sharing, and as previously noted, you can even switch your call from your cell phone to your computer (or vice versa) without stopping your chat. You can even listen to and respond to voicemails using the app.
7. Freshcaller
Included in the Freshworks suite of products, Freshcaller contains a phone system and customer care software.
Freshcaller provides a mobile VoIP software that allows you to make and receive calls as well as create tickets (it seems to quite call center-focused).
Even though Freshcaller offers a free plan, you will have to pay merely to utilize the service. That implies you would have to acquire a phone number as well as pay for incoming and outgoing minutes on the line.
8. Line 2
It is possible to have a second phone number on your mobile devices or computer with Line 2, which is one reason this provider is a solid small business phone option. It is compatible with devices running Windows, Apple iOS, iPhone, and Android. It is even a good choice if all you want is VoIP software and some basic calling capabilities.
The most basic plan includes unlimited VoIP calling throughout the United States and Canada.  However, that plan does not include services such as call recording (which is an add-on), voicemail transcriptions (also an add-on), or an auto-attendant (another add-on).
If you want unified communications (such as video conferencing and instant messaging) or extensive analytics, Line 2 will offer limited but reasonable phone system functions. 
9. NetFortris
Internet-based telephone system NetFortris is a unified communications platform and business phone system that includes desktop and mobile VoIP applications.
The basic service does not offer SMS/MMS capabilities or HD video conferencing capabilities on the most basic plan, but it does provide voicemail transcription and call recording, which is good features. 
Since the VoIP app itself allows you to do all of the fundamental functions, such as making calls from various caller IDs and placing conversations on hold, the decision may come down to pricing and the features you get for your money.
10. Mitel
Mitel is a cloud-based corporate communications company that offers a variety of desktop applications for video meetings and phone calls. This is in contrast to other solutions on this list, which allow you to make phone calls while participating in video meetings from the same app.
Prices are similar to those of most other VoIP providers on our list, but the most basic plan does not include features such as call recording or voicemail transcription. 
11. Aircall
Newcomer Aircall provides cloud-based communication solutions in the form of mobile and desktop software, as well as a web-based portal.
One of the more attractive VoIP applications on our list, Aircall allows you to record conversations and perform other contact center functions such as assigning calls to colleagues directly from the app.
VoIP Examples: Ways You Can Use VoIP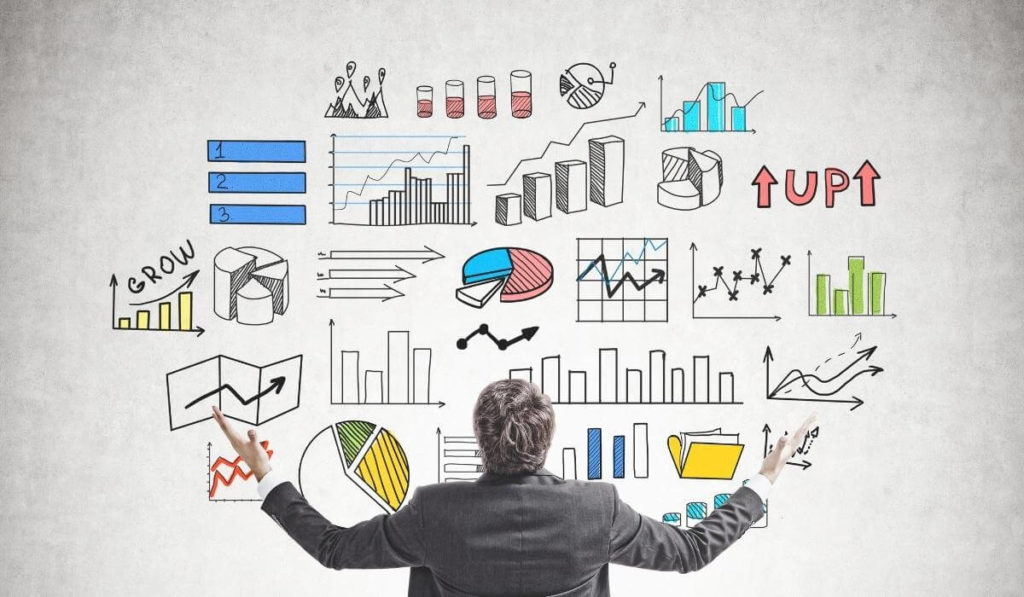 If your company transitions to VoIP, you can give your staff enterprise-grade communication technologies for making and receiving phone calls as well as videoconferencing, file sharing, and other important functions.
The following are four ways that forward-thinking corporate executives are using VoIP.
1. As a Full-service Solution
When switching from your traditional phone system to a VoIP service, you will benefit from increased speed and regular upgrades in service. The use of a VoIP telephone system will allow you and your employees to communicate across a variety of devices and platforms under a unified communications suite.  Chat, messaging, screen sharing, and videoconferencing can all be managed from a single interface, making it easier to collaborate with others.
2. Text Communications and Marketing Using Voice Over IP
When it comes to marketing and communications, texting is a cost-efficient and effective method for interacting with customers and employees. Almost everyone has a smartphone or, at the very least, a mobile phone that is capable of receiving SMS messages.
Customers and staff may get an unlimited text message service if you use a VoIP system that is connected to your company phone line. You can also receive or send text messages by using your company's telephone number.
3. Information and Data Analytics
VoIP technology gives you access to a plethora of quantifiable information. Using this data, you can make practical business choices that will help you beat your competition and increase your profits.
Data gained from VoIP service reports make it simpler to put the client first by providing you with a more comprehensive view of consumer behavior and staff performance. You can keep up with shifting trends so that you can meet customer expectations as fast as possible.
4. A More Effective Solution for Long-distance Calling
VoIP phone service helps you to retain a local presence in any location. It eliminates the need to pay long-distance costs, making VoIP far more cost-effective when compared to a standard company phone system.
Furthermore, you have the option of forwarding calls to anywhere you choose. It is simple to forward your VoIP number whether you are at work or on the road by logging into your administrative dashboard from any location.
You may use a VoIP phone system to fulfill your demands, whether your company is growing or you just want to give better service to your customers. 
With this cost-effective and dependable solution, you can keep a step ahead of the competition at all times. You may also get your new VoIP phone system up and operating within a couple of days if you want to do so.
VoIP Examples: Types of VoIP Communication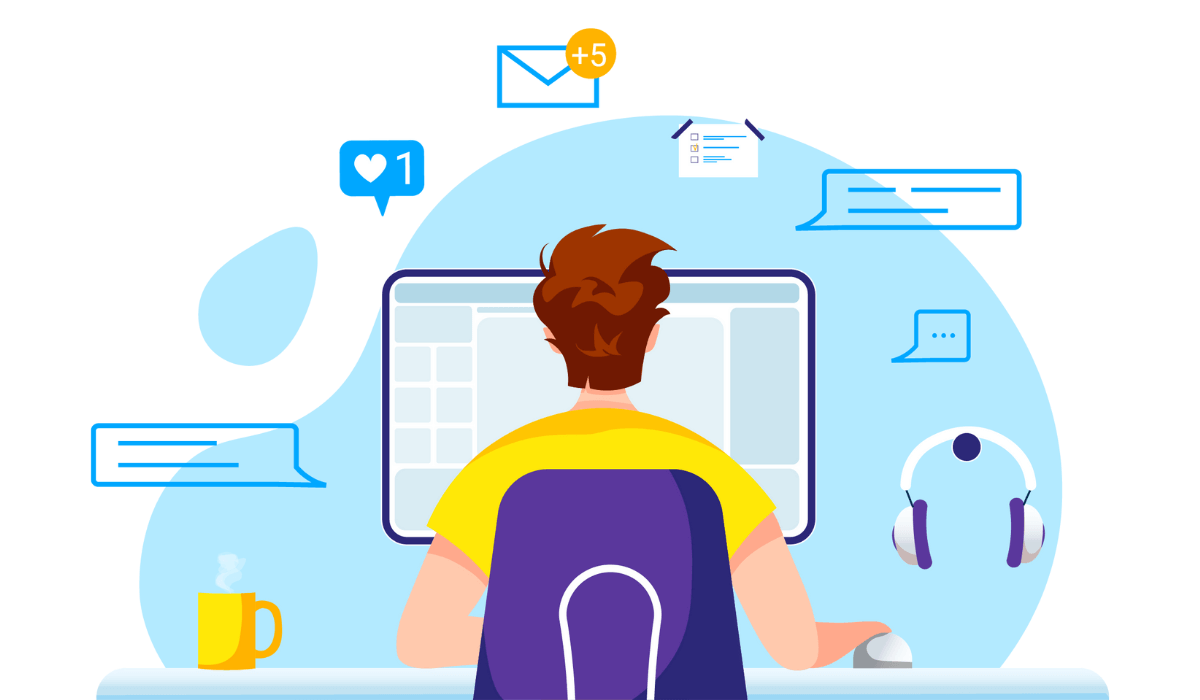 Residential Voice Over Internet Protocol Services
When using this sort of VoIP, you link your landline phone set to a Wi-Fi modem, which allows you to make and receive calls over the internet. Each month you pay only for the services you use, rather than for the ones you do not use at all.
Device-based Voice Over IP (VoIP) Services
This entails obtaining a VoIP device from a service provider and connecting it to your current phone system to be able to make free calls inside the United States of America. This eliminates the need for a monthly payment and eliminates the requirement for any additional equipment other than your conventional landline telephone set.
VoIP Services That Are Provided via Software
This is the most commonly used type of VoIP.  Many of us rely on it regularly to communicate with one another. You have two options when using a web-based application: either access it online or download and install it as software on your PC. You can converse and listen to each other by using the audio input and output device on your computer.
Mobile Voice Over IP (VoIP) Services
Mobile VoIP services, like software-based VoIP services, are delivered via applications. The difference is that it is installed on mobile phones rather than PCs, allowing you to make and receive calls from anywhere in the world so long as you have a strong internet connection.
VoIP Services for Small and Medium-sized Businesses
VoIP for business is available in two configurations: on-premises and in the cloud. Both provide far more cost-effective communication alternatives than conventional landlines, as well as a range of features that are particularly beneficial to companies. 
Video and audio conferencing, screen-sharing, interactive voice response, automated attendants, call queues, and call reports are just a few of the features available. These capabilities can be expanded.  You also get comprehensive technical assistance.
Businesses that want to utilize on-premise VoIP systems must acquire all of the necessary equipment and install it in their workplace. This necessitates significant capital expenditures. 
Businesses must additionally pay a monthly cost for SIP trunking or a PRI circuit, as well as allocate IT resources to keep the systems up to date, repair them, and update them on an ongoing basis. The greatest advantage is that you will have complete control over your gear.
VoIP Examples: VoIP Makes a Complete Business Network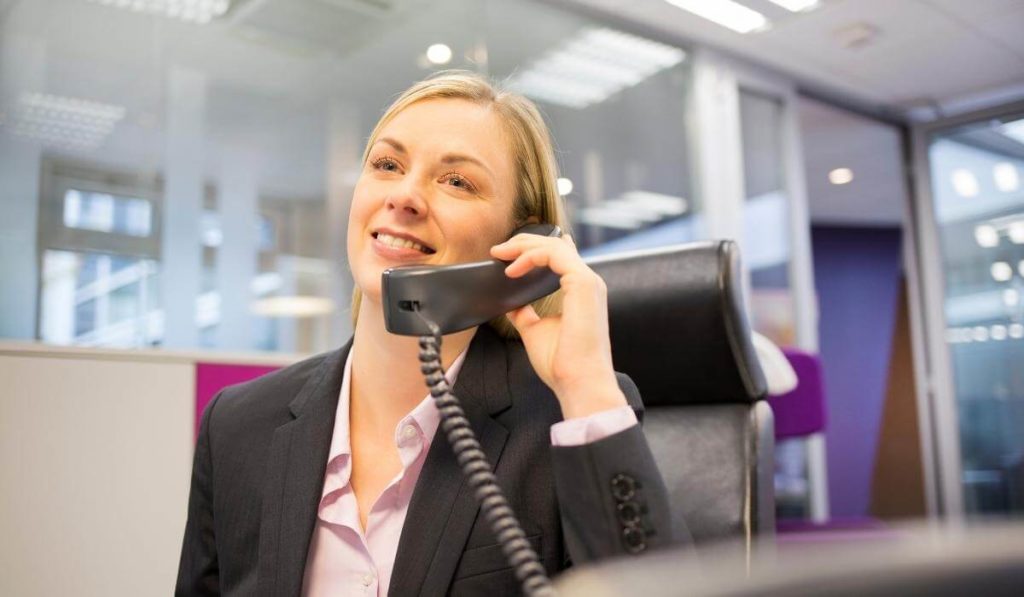 Many companies use VoIP to connect employees and consumers. The quality of the product has improved significantly over time.
Unlike earlier versions of VoIP, it no longer matters whether or not the person you are calling is a VoIP user in the majority of cases. 
Today, it is more difficult for the person on the other end of the phone line to distinguish between a VoIP and a regular phone system call.
Businesses are continuing to abandon traditional landlines and mobile services (along with their bills). Instead, more businesses are making use of the internet to make calls, because it is more efficient and more cost-effective. This is especially helpful for companies that make many international phone calls because no extra charge is incurred for long-distance phone connections.
1. Cost
VoIP has the potential to drastically lower telecommunications operations and capital costs. Moving away from the expensive phone infrastructure and industry rules of conventional phone companies reduces capital expenses and some extra monthly fees. 
Operational expenses associated with VoIP are also much cheaper than those associated with conventional phone providers. IT service and IT support are transferred to your VoIP provider, resulting in a reduction in the number of personnel necessary to maintain communications running smoothly on your premises.
2. Value
Switching from a standard landline to a VoIP system provides several additional advantages at little or no additional expense. 
The use of VoIP through the internet rather than a traditional phone connection essentially eliminates long-distance expenses, costs associated with staff movements, additions, and changes as well as the cost of additional features such as voicemail, call forwarding, conferencing, video calling, and other similar services. 
Providing more for less money is only one of the many ways Voice over Internet Protocol helps businesses save expenses.
3. All-in-One Solution
VoIP is a technology that connects all forms of communication. Colleagues and customers can reach you by using a single company phone number. They have no idea that you may be making and receiving calls using a workstation microphone or headphones, or that you could be accessing, sending, and forwarding voicemails using an email account. Another advantage of VoIP is that it can be configured to ring on many devices at the same time, ensuring that you never miss a call, no matter where you are.
4. Mobility
When you receive a call over Voice over Internet Protocol, you no longer need to be physically present next to the phone. You may make and receive calls from any location as long as there is a robust broadband connection. If you use a mobile phone, laptop, tablet, or hybrid, you will be able to accept calls and get voicemail through email.
 Another advantage of VoIP is that it allows the use of virtual phone numbers. The ability to choose an area code (rather than being allocated one) allows contacts to communicate without the imposition of long-distance costs while using these numbers. Working mobile from anywhere in the world is made simpler and less expensive thanks to VoIP.
5. Business Continuity 
Disaster recovery and redundancy are made possible using cloud telecommunications. By relocating phone lines offshore, redundancy and failover are ensured, allowing critical processes to continue at full speed. 
There will always be a phone line available where there is an internet connection. The capacity to be adaptable and flexible is essential for maintaining company continuity and preventing downtime. VoIP keeps your company phone communications up-to-date.
Unique Features of VoIP Phone Systems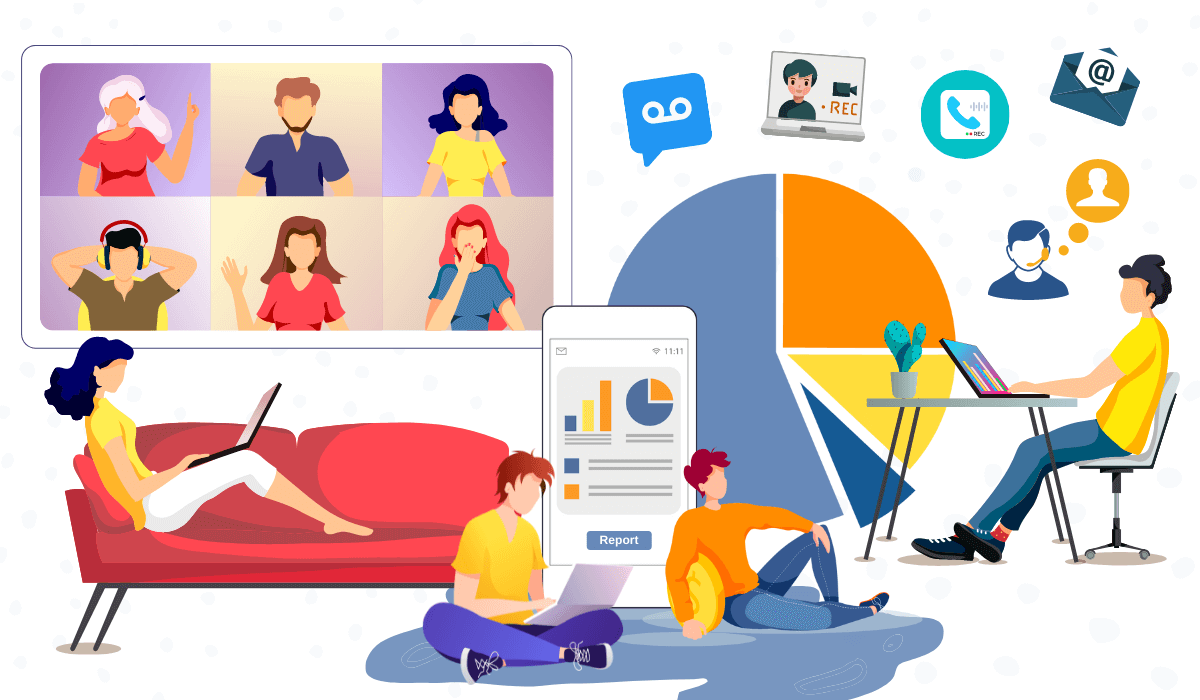 1. Voicemail and Call Forwarding
Many small companies simply cannot afford to remain open around the clock. So there will be times when you or your workers will be unable to answer the telephone. The option to convert phone messages into emails is available from the majority of industry-leading VoIP providers, which might be of tremendous use to your company.
A voicemail system and a feature called Find me/Follow me is a decent VoIP solution that will also give you a caller ID system. The call forwarding function enables users to receive calls regardless of where they are or what phone number they are currently using. 
You and your supervisors will be more easily approachable while they are away from the office, particularly if calls are redirected to their cell phones.
2. DND 
If you deal with customers daily, DND (Do Not Disturb) is a vital function to have on your computer. A phone call interrupting your conversation with a customer is the last thing you want to happen since it might make you seem unprofessional to the client.
The option to divert calls to voicemail or transfer calls to another colleague who may be able to take the call is just a few of the sophisticated DND capabilities available on many VoIP systems.
3. Conferencing
It is almost certain that you will be required to participate in a conference call at some point. Depending on the situation, certain managers and business owners may make these kinds of calls frequently. 
Beyond just facilitating conference calls, the finest VoIP systems also allow users to transmit files, communicate with one another through messaging, cooperate on calendars, distribute presentations, and even share desktops. Many suppliers refer to this as Unified Communications, which is an abbreviation for the term.
4. Automated Telephone Answering System (Auto Attendant)
An Automated Telephone Answering system is a feature that allows you to expand the reach of your company by enabling you to set up various numbers in different locations and implement a menu system similar to that used by many huge corporations. 
Thus, a caller may quickly connect with several departments or even a live operator if you put up a system that allows for easy interaction with many departments.
The reason why some customers dislike this feature is that they believe it is an obstacle to rapid customer service — when was the last time you had to traverse a menu system on your phone? It all boils down to personal choice and organizational preferences.
5. Call Recording 
If your organization is in a highly regulated field, you may be required to record phone conversations. Another option is to record calls to keep track of client satisfaction and inquiries. 
It does not matter what your requirements are; a competent VoIP system will enable you to effortlessly record calls, typically with the click of a mouse, and save them in an audio format that can be readily replayed later.
The Bottom Line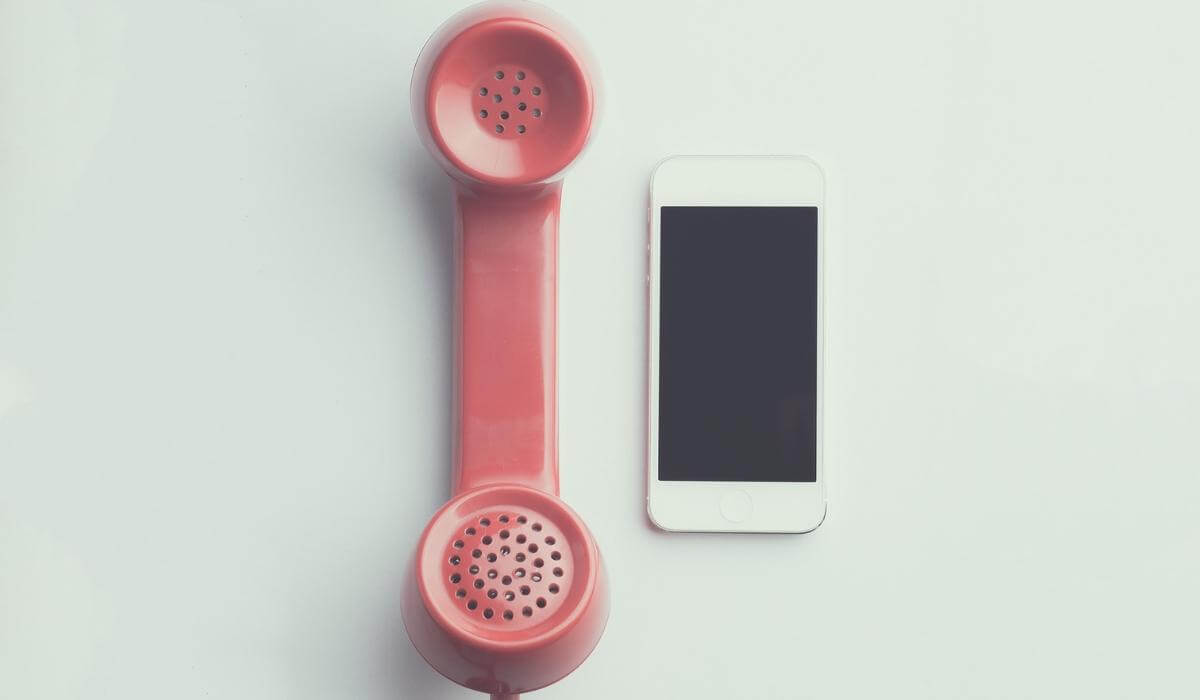 A rising number of people, as well as businesses, are opting to do their business online these days. Consequently, it is becoming more necessary to maintain a competent phone service for your company's communications.
Professional phone service is now within reach of even the tiniest businesses thanks to the development of Internet-based telephony. Using a VoIP service, you may take advantage of professional-grade communication capabilities whenever and wherever you need them to be.
The benefits of VoIP for organizations of all sizes are many, and it is the superior, contemporary alternative for many of them. To learn more about how VoIP may help you, please contact us immediately for a free VoIP communications analysis.