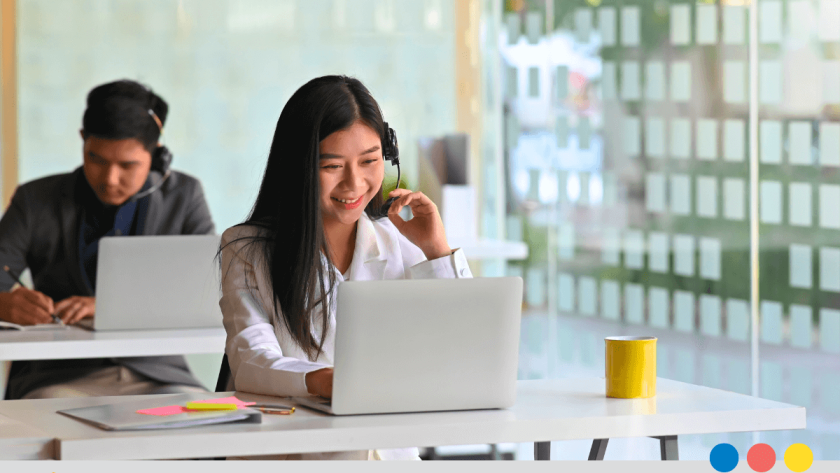 Written by Joyce Ann Danieles
Call centers are hubs for customers or end users to send requests and complaints. Done well, they can increase your company's good reputation and credibility. But they can also drive customers away by providing a poor customer service experience. 
That is why many companies rely on business process outsourcing (BPO) to streamline voice-based customer support. Providers employ skilled call center agents and deploy advanced solutions to quickly and effectively address inquiries.
As a business owner seeking third-party assistance, do you know what a BPO call center is? Do you know how it functions? Find out in this article!
What Is a BPO Call Center?

In the BPO setting, call centers handle incoming and outgoing calls on behalf of your business. Call center agents address purchase concerns and promote your products and services using telephone and softphone systems. 
Companies entrust voice-based customer service to third-party vendors to boost customer satisfaction and retention without overspending. The providers' scalable solutions, up-to-date call center strategies, and skilled agents let client organizations prioritize their core competencies.
Due to such advantages, Transparency Market Research reported that the global call center outsourcing market will reach $91.54 billion in 2021. The consulting firm expects the sector to expand to $150.34 billion by 2031 at a compound annual growth rate (CAGR) of over 5%.
Types of BPO Call Center Services
BPO companies offer different types of call center support. So if you want to be more specific and cost-effective when outsourcing voice-based customer service, delegate any of the following functions to your provider:
Inbound call center support

answers incoming customer calls for inquiries, complaints, and support requests. This task includes customer service, ordering processing, and technical support.
Outbound call center support

means performing outgoing calls to contact

potential customers

. Agents do this task for various purposes, such as product promotion, sales, market research, and lead generation.
Automated call center support

uses artificial intelligence (AI) and automation technology, such as an interactive voice response (IVR) system. It aims to speed up call answers and let human agents prioritize complex problems. 
Video call center support

enables consumer assistance via video communication channels. Agents utilize video conferencing technology to visually and audibly engage with customers in real time.
Are Call Centers and Contact Centers the Same?
No, they are not the same. Although call centers and contact centers share some functional similarities, such as conducting inbound and outbound calls, they differ in the scope of channels used. 
A call center deals with customers only through voice-based communication channels such as telephones, video call platforms, and voice-over-internet protocol (VoIP) technology. 
Meanwhile, a contact center handles more than simply calls; it optimizes an omnichannel solution such as a contact center as a service (CCaaS). This cloud-based technology integrates phone calls, live chat, email, social media, text messaging, and video chat, personalizing customer engagement.
How a BPO Call Center Works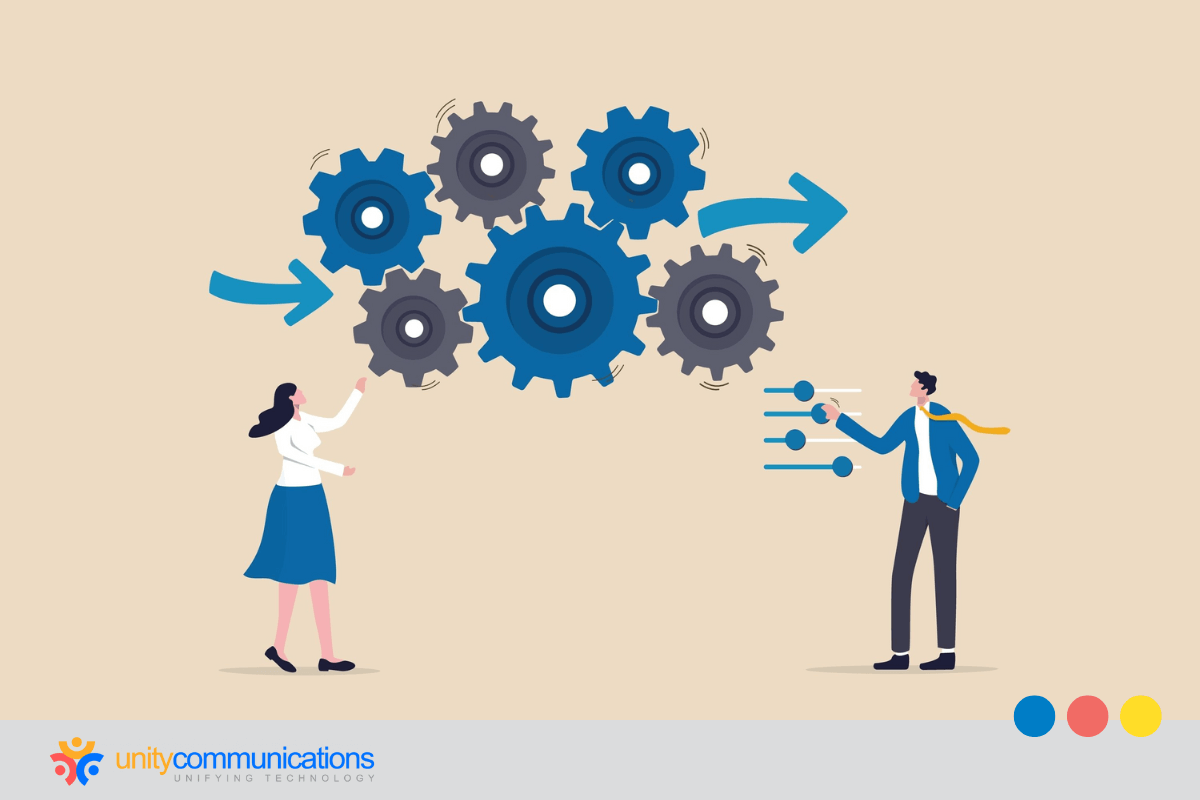 Before signing an official deal with a BPO provider, you must understand how a third-party call center works. Learning the ins and outs of negotiating and implementing external call center services brings you closer to meeting customers' expectations. 
Such an act also guides you in distributing your resources equally and establishing a solid partnership with your call center service provider. Here is how BPO call centers can help your business: 
Negotiate and Sign a Service-level Agreement (SLA)
The process starts with the BPO call center vendor and client negotiating contract terms and conditions. The SLA covers service inclusions, requirements, goals, expectations, and timelines. It must also outline quality standards, target metrics, and security policies. 
Usually, both parties set up an in-person or virtual meeting to discuss and align all those parameters. After ensuring mutual understanding, they sign and mark the document with official seals and dates.  
Prepare and Set up the Necessary Resources
The BPO provider prepares and sets up all needed resources to deliver effective call center services once the SLA is in place. The provider chooses reliable team members to handle the account and serve as the client's voice. These workers undergo training on related products, procedures, brand guidelines, and customer-handling protocols.
The vendor also establishes the required infrastructure, such as computers, phone lines, and software tools to support agents. So if you plan to outsource your call center, you don't have to worry about obtaining these resources; just pay your BPO partner's monthly or hourly fees.
Facilitate Customer Interactions
As mentioned, the BPO call center takes over inbound and outbound customer interactions based on client demands. They use different strategies to ensure seamless business operations and customer responses. Such techniques include using scripts, offering self-service options, and automating call responses.
Conduct Performance Monitoring and Reporting
The provider conducts regular performance monitoring and reporting to maintain exemplary customer service. The provider sets key performance indicators (KPIs) to measure agent productivity, customer satisfaction, and service quality.
The collected insights help identify issues requiring urgent solutions and areas needing further improvements. The report informs the client company regarding the BPO call center's contribution to its growth.
Benefits and Drawbacks of Call Center Outsourcing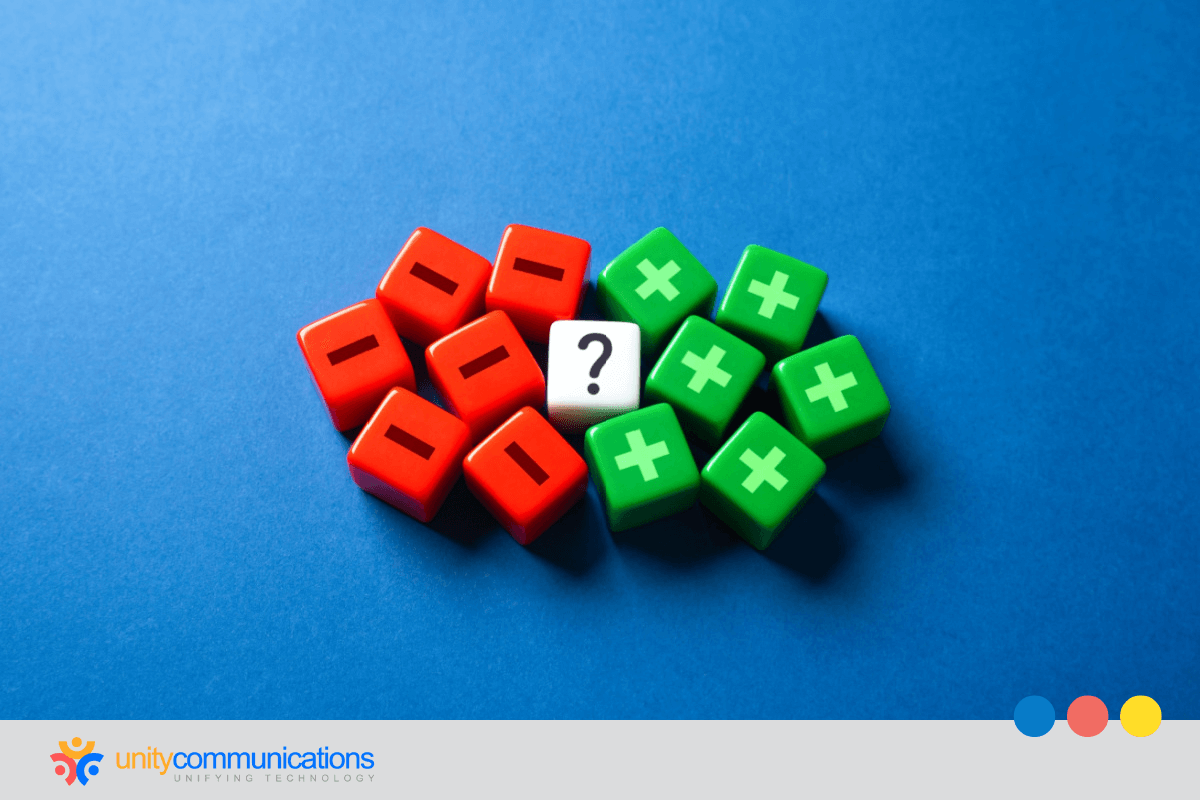 As you plan your outsourcing investment, note the pros and cons of partnering with a BPO call center. Understanding these concepts lets you know what steps to take to maximize the benefits and avoid the drawbacks of call center outsourcing.
When hiring a third-party call center, expect to gain the following advantages:
Cut operating expenses.

According to a 2022 Deloitte survey,

57% of polled executives acquire BPO to reduce costs

. The vendor has all the necessary resources to boost call center operations. So you do not need to spend individually on staffing, technology, and real estate.
Access skilled professionals.

Call center agents undergo regular training and keep up-to-date on the latest trends. These capabilities allow them to meet your desired outcomes.
Optimize advanced solutions.

Service providers use emerging technologies such as AI, robotic process automation (RPA), and cloud computing to improve the call center experience despite varying

time zones

.
Prioritize core business offerings.

Due to well-trained BPO staff and modern technology, you have more time to focus on enhancing your primary services and products. This improves your competency and strengthens your competitiveness.
Conversely, anticipate these potential disadvantages when employing a BPO call center. 
Lose direct control over the quality of customer service.

You must entrust your tasks to your provider to be able to prioritize your core initiatives. The provider, in turn, will use its tried-and-tested work strategies to accomplish your goals. So you have little control over the quality of your call center services.
Encounter communication challenges with the third-party call center team.

Cultural, linguistic, and time zone barriers hinder communication with your BPO partner. Expect misunderstandings and conflicts if you do not establish clear collaboration techniques.
Experience data security risks.

Using cloud-based software and softphone systems to engage with customers exposes confidential data to cyber threats. If you let your guard down and encounter a data breach, it might cost you

$4.35 million

on average.
BPO Call Center Trends To Watch Out for in 2023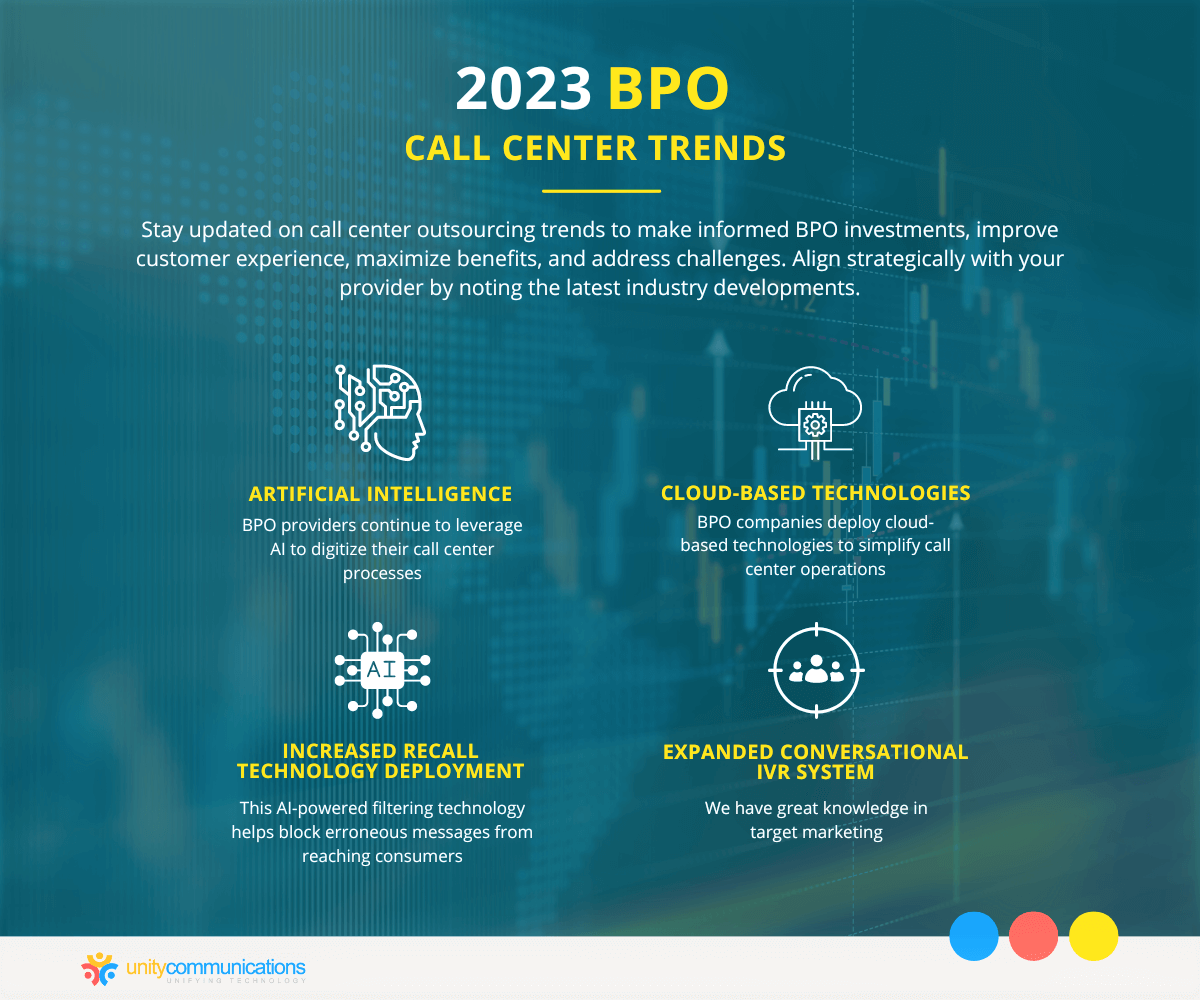 Expand your understanding of BPO by knowing the latest trends in call center outsourcing. Having a glimpse at such industry shifts helps inform the next move in your BPO investment. 
Plus, keeping abreast of industry developments equips your business with valuable insights to improve the customer experience, maximize BPO benefits, and address related challenges. Take note of the recent trends detailed below to ensure strategic alignment with your provider.
Continued AI adoption.

BPO call centers rely on AI to automate data entry, call routing, and responses to repetitive inquiries. The technology helps deliver a consistently excellent and accelerated customer experience. Thus, providers continue to leverage AI to digitize their call centers.
Cloud-based call center implementation.

As transactions increasingly occur online, BPO companies deploy cloud-based technologies to simplify call center operations. So even with remote or hybrid work setups, agents still deliver similar or improved customer service as they do when working on-site.
Increased recall technology deployment.

Many call centers have started using recall technology to prevent communication errors from ruining their reputation. This AI-powered filtering technology helps block erroneous messages from reaching consumers.
Expanded conversational IVR system use.

The emergence of AI and natural language processing (NLP) enables service vendors to make their IVR systems more conversational. This technology establishes a more natural and engaging experience for callers, boosting customer satisfaction ratings.
The Bottom Line
As you start planning your investment in voice-based customer service outsourcing, knowing what a BPO call center is and its processes is crucial. It helps you specify the call center service you can entrust to a third-party team and understand related procedures when outsourcing.
Insights about the benefits and drawbacks of call center outsourcing allow you to recognize the steps needed to maximize your BPO partnership. Awareness of the latest call center trends also guides you in ensuring goal alignment with your service provider. 
If you still have more questions in mind, let's connect. Unity Communications employs call center experts who are always prepared to answer your inquiries in real time. Our team is ready to deliver unmatched call center support with our robust technologies.
Enjoyed what you just read? Share it with your network.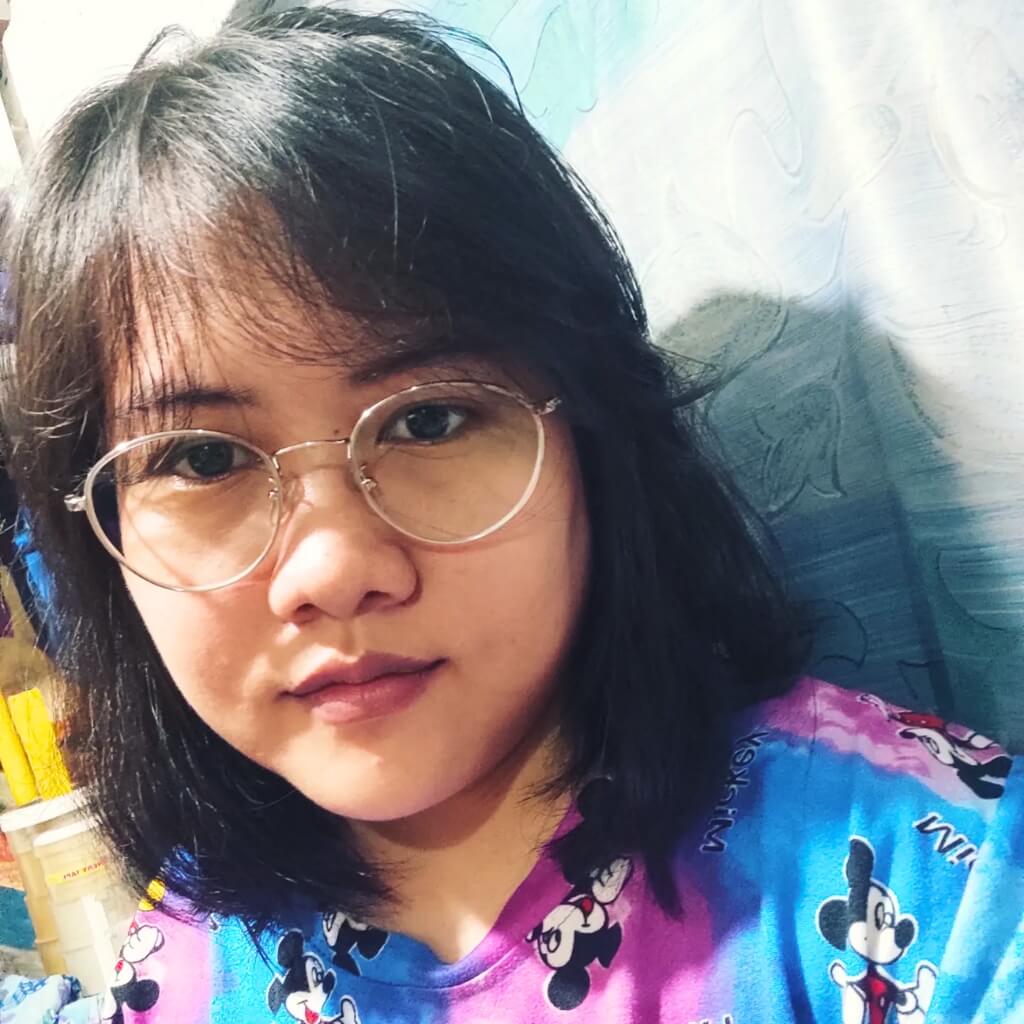 Joyce Ann Danieles is an SEO content writer from Manila, Philippines. She's comfortable writing outsourcing-focused articles, helping you clarify the confusing concepts surrounding the BPO industry. With her experience in news writing and copywriting, she's always ready to feed your brain with random facts and creative insights.
Outside work, Joyce explores the world of literature. She tries to write fiction she hopes to share with everyone someday.