Delegating tasks to third-party service providers, or business process outsourcing (BPO), has become a popular solution for scaling operations and reducing costs. However, it is not always a guarantee for success—strategic outsourcing is the key!
But what exactly is it, and how can it benefit your business?
Read on to learn how to maximize business efficiency and productivity through this approach.
What Is Strategic Outsourcing?

Strategic outsourcing is a management approach to effective outsourcing. It is more than just delegating tasks to third-party providers, like what BPO is; it requires careful planning and critical thinking when outsourcing business functions to expert vendors.
This approach aims to use external resources to improve your business operations. To achieve this goal, you should be highly critical and selective in:
Accessing a high level of expertise,

Leveraging the latest technology, and

Staying up to date with industry trends.
The key here is to hire the right outsourcing partner. With the right approach, your chosen service provider will help you:
Boost your business image and reputation,

Ensure your product or service quality,

Make successful sales opportunities,

Scale your company's technical side, and

Increase your bottom line.
To know how strategic outsourcing works, let us look at some current trends:
Partnership-based Outsourcing.

Companies are shifting from traditional transactional outsourcing to partnership-based outsourcing. This strategy involves developing a long-term partnership with a compatible outsourcing provider to achieve growth and success.
Cloud-based Outsourcing.

Businesses employ cloud-based outsourcing to capitalize on the scalability and flexibility of cloud computing. This approach allows you to access services on demand and pay only for what you use.
More AI and Automation Integration. These technologies have drastically transformed the outsourcing industry. With technologies like AI and BPO coming together, many companies outsource to leverage technological innovations to improve their service efficiency and productivity.
Better Data Analytics and Insights.

Businesses employ outsourcing to use data analytics and insights to gain a deeper understanding of their customers, markets, and competitors. These technologies allow you to make informed business decisions.
Five Best Practices for Strategic Outsourcing

Strategic outsourcing is crucial to business success. But business leaders and decision-makers must strategically think, plan, and execute their BPO endeavors. If done successfully, you'll reap the wonderful benefits of outsourcing.
Here are some best practices to implement to outsource strategically, backed by outsourcing research:
1. Start With Proper Planning and Decision-making
Strategic outsourcing begins with proper planning so that you can make better decisions. Start by auditing your current operations to identify problems and bottlenecks. This step helps you identify your business needs, set your outsourcing requirements, and decide which functions to outsource.
Let's take the AT&T case study as an example. This telecom company faced labor issues as the U.S. workforce wasn't interested in call center employment. Employees often quit and switched jobs, so the company had to deal with hiring and training costs, among others. 
AT&T planned to establish offshore centers for various parts of its operations. They did their homework and handpicked Unity Communications to handle their partner side, called the Alliance Channel.
See how they underwent proper planning and decision-making. After a year, we helped increase their Arizona share by 4%, hoping to secure 15% of the local market.
2. Set a Suitable Budget and Hire an Offshore Provider
Most businesses outsource to decrease expenses, while hired contractors help them increase their income. Strategic outsourcing involves maintaining the cash flow of your business finances. Therefore, set a realistic budget for outsourcing and look for an offshore provider to save money.
Take it from CuriosityStream, an international media company offering video-on-demand streaming services. The company experimented with outsourcing after seeing its competitors reap several benefits. Its primary goal was to reduce operating costs while improving its streaming services.
The company hired six programmers in Ukraine who worked remotely to handle its software development. These programmers developed new streaming features and increased the number of hours watched. 
As opposed to employing an in-house or onshore team, hiring offshore programmers helped this company cut labor expenses. This strategic move helped them increase their productivity while reducing operating costs.
3. Employ a Skilled Workforce and Modern Technology
Strategic outsourcing lets you tap into experts, technology, and resources. These three key factors can help streamline your processes, increase efficiency, and boost productivity. So when picking a BPO partner to work with, prioritize these three vitals.
A perfect example of outsourcing success is Slack. It started as a messaging startup and became a popular business communication tool. It was launched in 2013. Unfortunately, the company didn't have the full expertise and innovative technology to turn its app vision into a reality. 
In 2012, they outsourced beta testing by bringing their raw design prototype to user interface (UI) specialists. Thanks to MetaLab's expert specialists, they developed the app's beta version and turned it into what it is today—a robust business tool! True enough, Slack owes much of its success to outsourcing!
4. Develop a Service-level Agreement
A service-level agreement (SLA) is a legally binding contract between a company and its hired contractor. This contract defines the relationships between both parties, including the scope of work, business objectives, performance metrics, project timelines, and pricing structure.
Learn from Wireless Watchdogs, an award-winning wireless management company. The company had staffing and HR issues as its business grew and referrals increased. They partnered with Unity Communications to address these challenges.
Before execution, we helped them develop a custom agreement with well-defined key performance indicators (KPIs). Ultimately, we exceeded its targets by improving service efficiency and work quality. The SLA indeed served as a guide for outsourcing.
5. Beware of Potential Outsourcing Risks
Looking at the potential benefits of outsourcing is one thing; setting sights on its possible risks is another. So when implementing strategic outsourcing, be wary of challenges that might arise. 
Here are a few tips that you can follow:
Stay on Top of Your Privacy and Security.

Outsourcing means entrusting your business data to a third-party company. Unfortunately, the number of data compromises in the U.S. stood at

1,802 cases in 2022

. Hire a BPO partner with data privacy policies and network security measures to avoid cyberattacks.
Examine Costs and Pricing Models.

Either you fall prey to hidden costs, or the pricing structure might not be favorable to your budget. Ask for comprehensive quotes and choose a suitable pricing model.
Maintain Control over Your Business.

Create a comprehensive SLA and constantly collaborate with your BPO partner to maintain business control.

Ensure Constant Interaction.

You might encounter communication problems due to geographical distance, time zone differences, and the use of digital platforms. Conduct regular check-ins and meetings favorable to both parties.
With these best practices in place, you can reap the following benefits of strategic outsourcing:
Core Operations as the Primary Focus.

Strategic outsourcing involves entrusting non-core functions to a third-party vendor. You can then prioritize your core operations to improve your bottom line.
Improved Business Performance.

Strategic outsourcing

gives you access to expertise, technology, and resources. Your hired service provider can improve your performance by meeting key metrics such as efficiency, quality, and customer satisfaction.
Improved Bottom Line.

Improvements in business performance equate to an increase in revenue. The right BPO partner helps reduce costs and generate more income for your business.

Significant Cost Savings.

Deloitte cites

cost reduction

as the top outsourcing reason. Strategic outsourcing allows you to save on labor costs and operating expenses.
How To Choose the Right Outsourcing Partner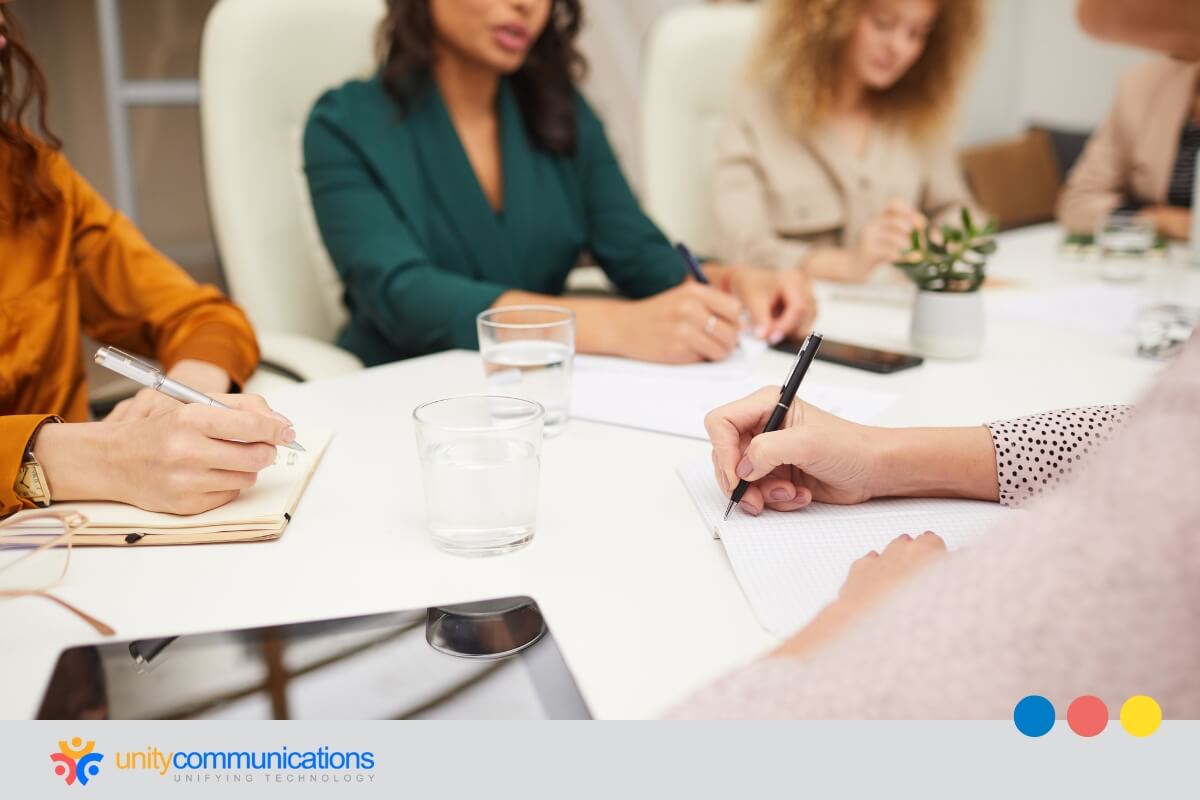 At this point, you have come a long way in your strategic outsourcing. But as mentioned, the formula for outsourcing success is hiring the right BPO partner. 
Here's how to get started:
Identify Your Business Needs.

This step involves examining your current operations, including business processes and workflow. The goal is to identify areas for improvement and determine your business requirements for

outsourcing services

.
Determine Tasks To Outsource. After identifying your business needs, you can determine which specific tasks to outsource. For example, outsource customer service and telemarketing if you need to boost your customer engagement and sales.
Search for Outsourcing Companies.

Once you know which tasks to outsource, look for potential BPO service providers. You can search online or get recommendations from other businesses to create a list of prospects. Attending industry events also helps you add more potential providers.
Screen Your List of Prospects.

Strategic outsourcing

requires careful and critical selection. Therefore, consider your prospects' workforce, technology, facilities, and resources. Most importantly, factor in their BPO track record, industry experience and expertise, business reputation, and outsourcing costs.
Select the Right Outsourcing Partner.

Finally, you can hire a BPO partner best suited for your niche, size, needs, and budget. Create an SLA to ensure both parties' compliance and protection. Ensure constant communication and track your progress. 
The Bottom Line
Employing strategic outsourcing can be a game-changer for your business. This strategy gives you access to real expertise, modern technology, and the resources necessary to succeed. 
Further, the right BPO partner helps improve your service efficiency and business productivity. They ultimately help you scale your operations, grow your business, and achieve competitive advantages globally. So consider the practical tips and best practices here, and you'll be well on your way to success!
Looking for the perfect outsourcing partner? Contact us, and let's connect! Unity Communications employs strategic outsourcing to help companies boost their overall efficiency and productivity.