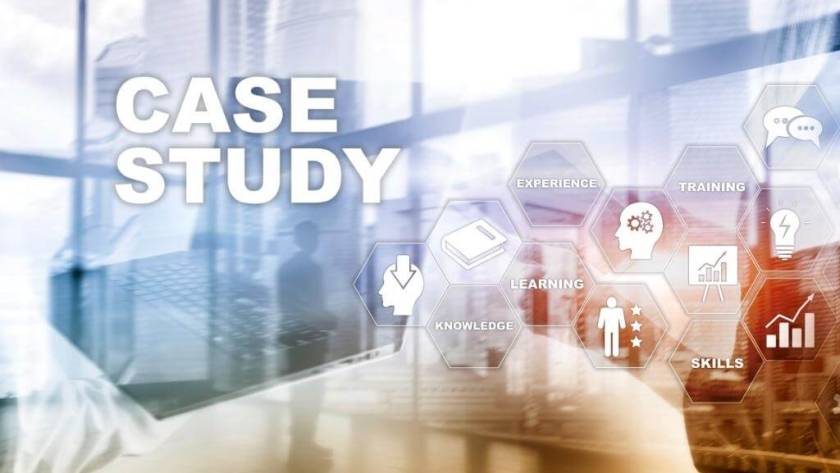 Higher Productivity Through Business Process Outsourcing
Due to the ongoing coronavirus pandemic, many companies and employees have transitioned to working remotely rather than in person. As of March 2020, 16 million U.S. workers started working from remote locations.
According to Gartner, about 74% CFOs plan to change at least 5% of previously on-site employees into permanently remote positions after the pandemic ends.
Over this past year, companies have essentially been forced to work remotely together, which resulted in an increased number of successful outsourcing examples (ex. Pricena, Widget Brain, Slack, Skype, Studytube, WhatsApp, TransferWise, etc.). Based on the positive results from these case studies, business owners have realized that remote work and outsourcing are viable and even preferable options to encourage the growth and development of their companies during the crisis and beyond.
Currently, there is a shortage of talent in the tech industry, so outsourcing employees is a profitable solution to this problem. Not only does it cut costs for software development, but it also provides a more diverse pool of specialists to choose from. Because of this, nearly 75% of companies outsource IT services. StudyTube, Slack, WhatsApp, WidgetBrain, Citigroup, Klout, TransferWise, TenderApp, Oktopost, etc., are just some IT outsourcing examples of world-famous companies.
Each of these businesses was studied to understand how they continue to grow their businesses and beat out competitors in the international market.
CuriosityStream 
CuriosityStream is an international independent media company and video-on-demand streaming service. Before they decided to attempt outsourcing with their own business, CuriosityStream witnessed many other companies take advantage of the many benefits of outsourcing. So naturally, to keep up with their competitors, they decided to try it for themselves. In 2019, CuriosityStream hired a team of six programmers who helped them develop a new feature for their on-demand video streaming services, which work to increase the number of hours watched.
The decision to Outsource new employees for their software development has also helped CuriosityStream significantly reduce excess monetary expenditure. Andre Silva, who is the CTO at CuriosityStream states,
"Outsourcing is great value for a business, as hiring remotely makes it easier to scale. The main advice – try to figure out a way to integrate the offshore team with the on-site one. It can be challenging, but the return on investment is worth it."
StudyTube
Known to be a Netherlands-based online education platform, also relies on nearshore programmers. The startup initially leaned on part-time engineers to keep their business running and to slowly develop and grow. However, StudyTube quickly realized that this approach was not best suited to building a solid product and sustaining long-term growth. For this reason, the company decided to outsource workers with the necessary engineering talent and abilities nearshore. As a result of this decision, the company hired Ukrainian developers. Since they decided to outsource in Ukraine, the startup has already secured three rounds of investment totaling €1,500,000 and continues to scale up.
Slack 
One of the most popular companies that majorly owes its outstanding success to outsourcing. The company hired a Canadian design team called MetaLab to help them develop the beta version of its business model into a widely successful product.
By utilizing outsourcing to hire creators to develop their website, logo design, and mobile applications, the company built up a $250 million investment for a total valuation of $5 billion in July 2017. Their latest valuation as of August 2018 showed that Slack now stands at $7.1 billion. Slack's story is the epitome of outsourcing success and is a fantastic example of why it is such a powerful tool to grow a business.
By relying on MetaLab to refine and polish their existing model, the Slack team was able to receive valuable feedback, which helped them create a brilliant tool that accumulated 15,000 users within two weeks of its initial launch. By May of 2018, the number of users reached 8+ million, with large companies like IBM, BBC, and Oracle utilizing Slack in their daily activities.
Oktopost
A social media management platform launched in 2013. They operated in 3 countries and had 22 employees –14 in Israel, 3 in Ukraine, and 5 in the U.S. In 2018, Oktopost hired software developers through Daxx that helped Oktopost extend their roadmap and add flexibility to their business – something they couldn't have done without recruiting remote talent.
The key advantage of creating a development hub remotely is the increase in the available talent pool. Liad Guez, Oktopost Co-Founder and VP of Product: "I can certainly say that offshore development helped us extend our roadmap and develop the things we weren't able to develop earlier."
WhatsApp
With barely any starting capital (the seed round was $250,000), WhatsApp needed to keep operation costs down. To build and launch the product, the company turned to Eastern Europe in an attempt to source the required tech talent. WhatsApp hired offshore developers from Russia because "there are excellent engineers there," according to the company's Co-Founder, Jan Koum. Most of the in-house employees were focused on customer support and operations, while development was handled offshore. Though WhatsApp initially had contracted most of its engineering staff offshore, it relocated some of the contractors to the USA later on.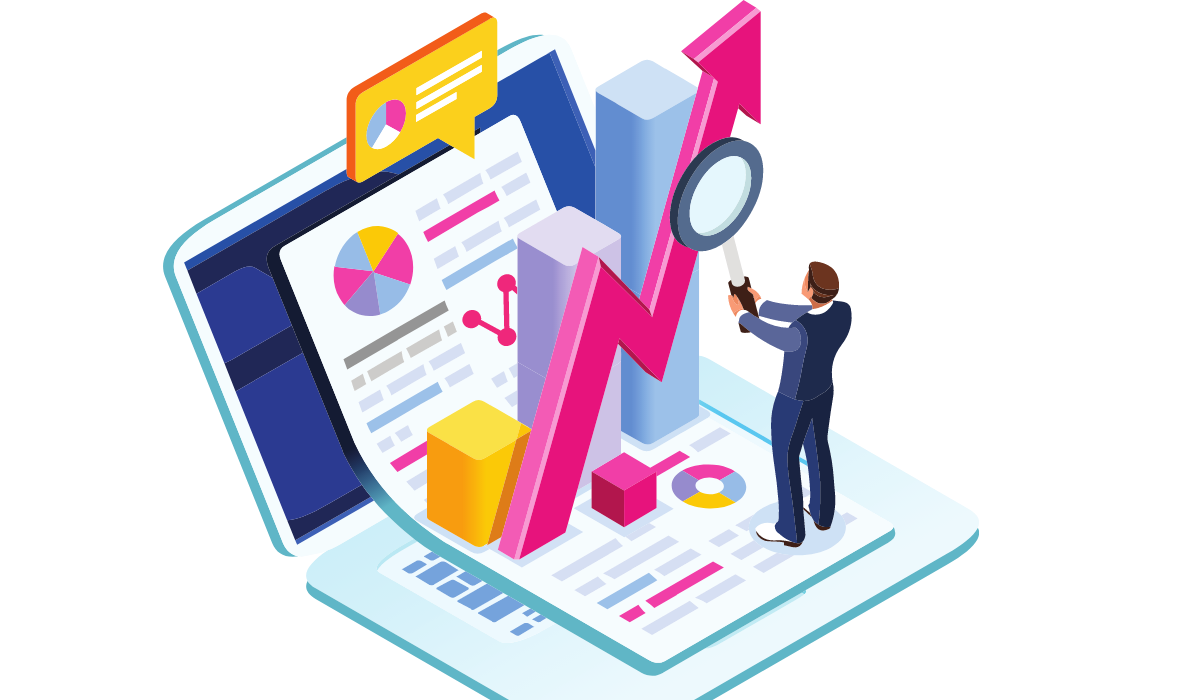 Lessons Learn from Successful and Failed Outsourcing
Outsourcing saves plenty of money, resources, and time. When time and resources are tight, outsourcing can be a valuable way to solve those problems.
Klout
Joel Fernandez, a serial entrepreneur that was working on his third company, Klout, outsourced himself. While unconventional, Fernandez went offshore to his team's workplace and stayed there for three months before coming back with a working prototype. By outsourcing himself, he was able to live cheaper in a cheaper area on a daily basis than what would have been possible living within the United States.
This is commonly known as bootstrapping, which allows him to completely focus on his builds because he is free from any external distractions that often come up in places of familiarity and comfort.
Utilizing both onshore and offshore teams is the best way to combine work methods for the most productivity. It is commonly held that India is one of the easiest and cheapest places to outsource. Jason Goldberg, the founder of Fab.com, is one such typical person who outsourced to India.
As a business owner, one of the main hurdles for the business is managing expenses as they hurt the bottom line. By outsourcing to other countries with lower minimum wages compared to New York City, Goldberg was able to lay out succinct plans for his offshore team to lead to success.
Saving money is important for long-term success, but not by cutting corners either. While there are plenty of qualified people around the world, it is important to lay out plans, especially when working with teams both onshore and offshore, as that can get out of control quickly. The plans that exist must be clear, concise, and laid out well enough for non-natives to understand and contribute effectively. In addition, it is critical to spend in-person time to keep the teams on track and efficiently moving towards the company goals.
Outsourcing should start first on nonessential and non-core activities and functions. The main core functions of the business should be monitored and steered by the primary team so their vision can be attained. Squawker's team experienced this during a development project.
As a team made up of professionals with decades worth of experience in trading and financial technology, they were perfectly situated to steer the project while bringing in outsourced partners to build an integration team so they would not need to perform every function of the business. It is easy for many business leaders to begin by outsourcing too much of the project, where they can easily lose control as they aren't able to steer all the moving pieces. Squawker's team was able to overcome this possibility through their decades of experience by having a close eye on development and then delegating tasks as they came.
JPay
Lastly, what should be outsourced should be known and identifiable. JPay was a two-person company before one of the partners inevitably left, and the remaining CEO had to decide on whether he should look for a new partner to fill in the gap or outsource the partner's responsibilities.
Ryan, the CEO, had to make a choice, and his choice ended up looking for the best person for the job from around the world. He chose to outsource his engineering team to an existing one in Israel, his Q&A to a team in India, and hardware and firmware sources to a team in China.
From outsourcing so many parts, he ended up experiencing extreme growth with the company but also that he could no longer control all of the company and realized he needed to take back some control for him to redirect the company in the direction he wanted. Thus a valuable lesson was learned in that while outsourcing is extraordinarily helpful for growth, if it makes the company grow too quickly, it is wise to regain that control quickly.
PatientDox
Lastly, another learning moment that came about from outsourcing came from PatientDox, a cloud-based startup that provided Software as a Service (SaaS) for healthcare providers. Although the co-founders wanted to create a product to service their consumers, they were focused on software and tech-based solutions, although neither owner had a technical or software engineering background.
In the end, a majority of the costs involved with development came from the product development stage, which killed the cash reserves as the founders realized they didn't have enough capital to continue afterward.
In addition, they couldn't accommodate constant changes that would come out and be suggested because, as software, they need to be able to adapt their product to the consumer's desires. It is important to note that having at least one expert in-house that can focus on the core business development is vital in saving those initial costs as the person who can manage the teams that are outsourced.
Outsourcing Case Studies Summary
There are many more lessons to be learned from outsourcing because there are thousands of companies that have utilized it, with some of those stories and lessons being shared here. While outsourcing provides a convenient solution to many expertise and manpower problems, the use of outsourcing creates many problems of its own. However, in general, with proper usage, directive, and vision for outsourcing, the pros vastly outweigh any cons that exist, making it a corner piece in the operations of many businesses.