Written by Allie Delos Santos
While many companies look for solutions to their customer service issues, some of them struggle to fully understand contact center as a service (CCaaS) and why it's better than most on-site call centers.
CCaaS solutions provide a more personalized customer experience, offer real-time omnichannel support, and improve agent efficiency.
This article defines CCaaS, explores its benefits and features, and outlines how you can get started.
What Is Contact Center as a Service?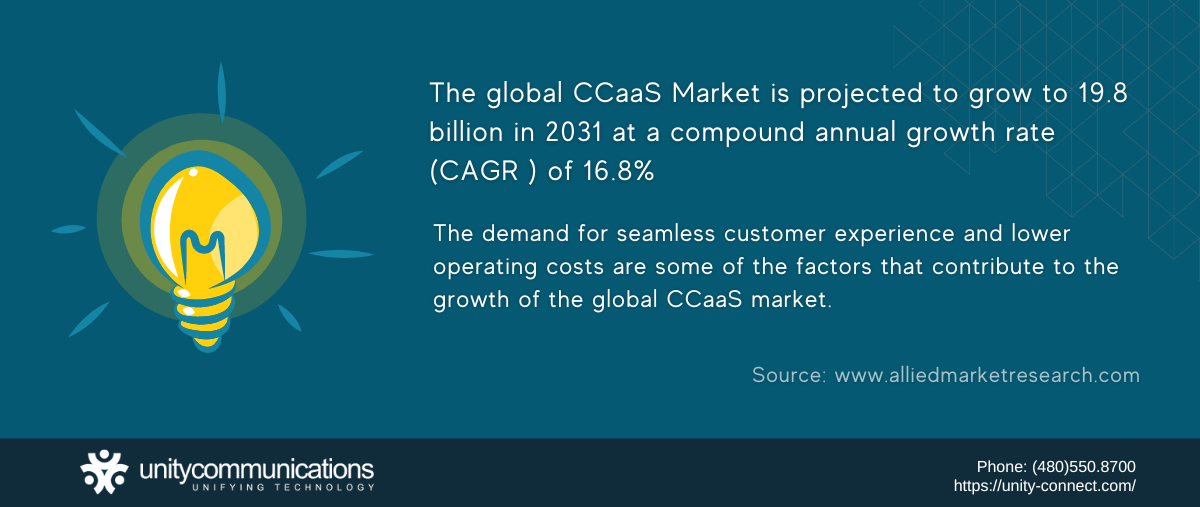 Contact center as a service is a cloud-based, vendor-hosted solution that gives companies access to a provider's customer service tools and corresponding features. Vendors use scalable, pay-as-you-go pricing schemes where certain features are accessible on an as-needed basis.
Features such as chat messaging, automatic call distribution (ACD), interactive voice response (IVR), analytics, and various communication mediums are available on a monthly or annual subscription.
Service providers host and maintain CCaaS technology in an off-site data center. As a result, companies can avoid costly in-house IT teams and hardware while using a solution that grows alongside their organizational needs.
A few more things to know about CCaaS are:
Costs
No upfront costs

Pay-as-you-go

Various scalable subscription plans

Around $70 to $200 per user
Setup and installation
One to five weeks for full implementation on average

Setup can be as early as one day in some instances
Maintenance
Handled by the service provider
Communication Platforms
SMS

VoIP phone calls

Live chat

Website chat

Video calls

Social media messaging
Hardware
Bring your own device (BYOD)

Limited hardware needed except for a strong internet connection

Common equipment such as desktops, computers, headsets, mics, and speakers
Uptime and Reliability
Guaranteed 99.9% to 100% uptime and network redundancy by most service providers
Potential Drawbacks
Depends on the quality and stability of the user's internet bandwidth and connection

Relies on the service provider for support and might have longer wait time
How To Get Started With CCaaS Solutions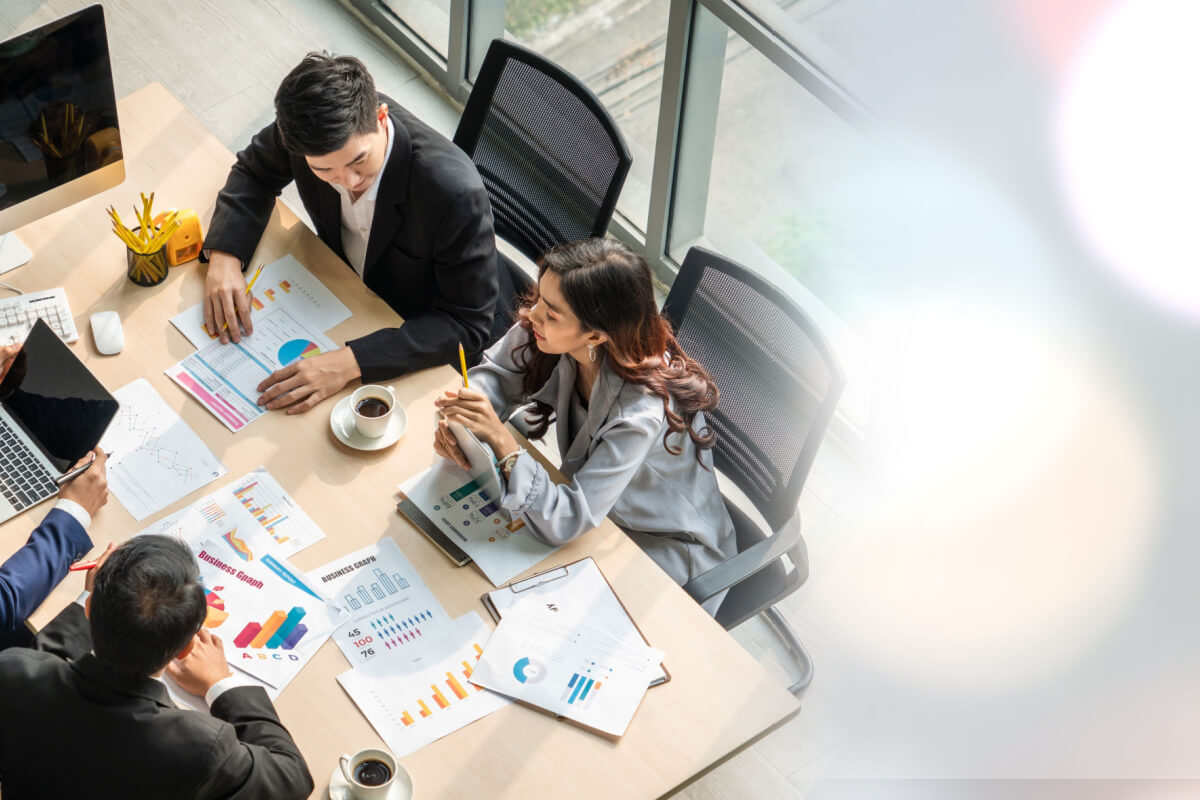 Companies must establish a standard procedure when setting up CCaaS solutions. Here are some steps to take when deploying the software.
Prioritize User Experience
Exceptional customer service begins with a positive agent experience. Thus, your CCaaS technology should be intuitive and easy to use. To ensure a positive user experience, you should:
Check how the solution prioritizes user experience

. For example, many CCaaS tools come with collaboration features, allowing agents to reach out to the vendor when they are struggling.

Prioritize a clean user interface.

A good CCaaS tool should have a simple, clean, and easy-to-navigate user interface (UI) that works well on any mobile device.

Don't neglect integration.

Your CCaaS program should naturally integrate with other software you already use.
Deploy New Technology Slowly
Transitioning to a digital contact center is important, but you must not rush adaptation and innovation. Avoid overwhelming your agents. Here are a few things to do.
Introduce your CCaaS technology to a handful of employees who are most likely comfortable with the new technology and will advocate it to more staff.

Gather feedback from first adopters regarding their experience with the solution, what they wish to change, and what features they struggle with.

When you're sure your first adopters are happy with the solution, introduce it to more employees.

Let the first adopters serve as mentors for the new teams.

Provide additional training for late adopters, such as one-on-one guidance, until they are fully comfortable with the new tool.

Ensure you're allotting enough time to onboard everyone.
Gradually rolling out new technology allows you to respond to your employees' problems and reduce downtime.
Plan Your Post-implementation Strategy
After implementing the new technology, measure and collect data to assess whether the deployment is successful. If you have started the CCaaS adaptation with certain goals, now is the time to track your progress. Below are some ways to do that.
Collect data from your

contact center agents

.

Determine if the productivity and efficiency of team members have increased since using the new CCaaS software.

Combine your metrics and numbers with the insights you get from your agents for guidance on ways to ensure successful adoption in your team.

You might notice inefficiencies in the beginning when your agents are still learning the software; their performance levels should start improving gradually.
Tips for Choosing the Best Solution
Many CCaaS solutions are on the market. Choosing the best CCaaS platform for your company ensures agents can satisfy customers regardless of which channel they use.
Below are questions you should ask yourself when exploring your options. 
 

What are your priorities?

Getting distracted by the perks and features of a new customer service platform is easy. Determine whether you need a universal solution for everyone or a solution tailored to customer support or sales.

How easy is it to add users?

Learn how to add and manage users to save time in the future. You might need only 25 users today but require 70 by the end of the year.

Do you need other app integrations?

Identify which integrations you need. It might be tricky to change current business apps. Check whether the vendor provides built-in CRM or email integration.

What support options are available?

Some service providers charge extra for onboarding and live support. Check how to access support and whether it's round-the-clock or limited.

What resources are needed?

Not all CCaaS technology is easy to use. Take the time to configure the software and assess its intuitiveness. Anyone without extensive IT experience should be able to set up the software.

What features do you need?

Think about your current and future obligations. It might involve Payment Card  Industry (PCI) compliance, Health Insurance Portability and Accountability Act (HIPAA) compliance, and other recordkeeping standards. Use this to determine the features you need.
What To Look for in a CCaaS Solution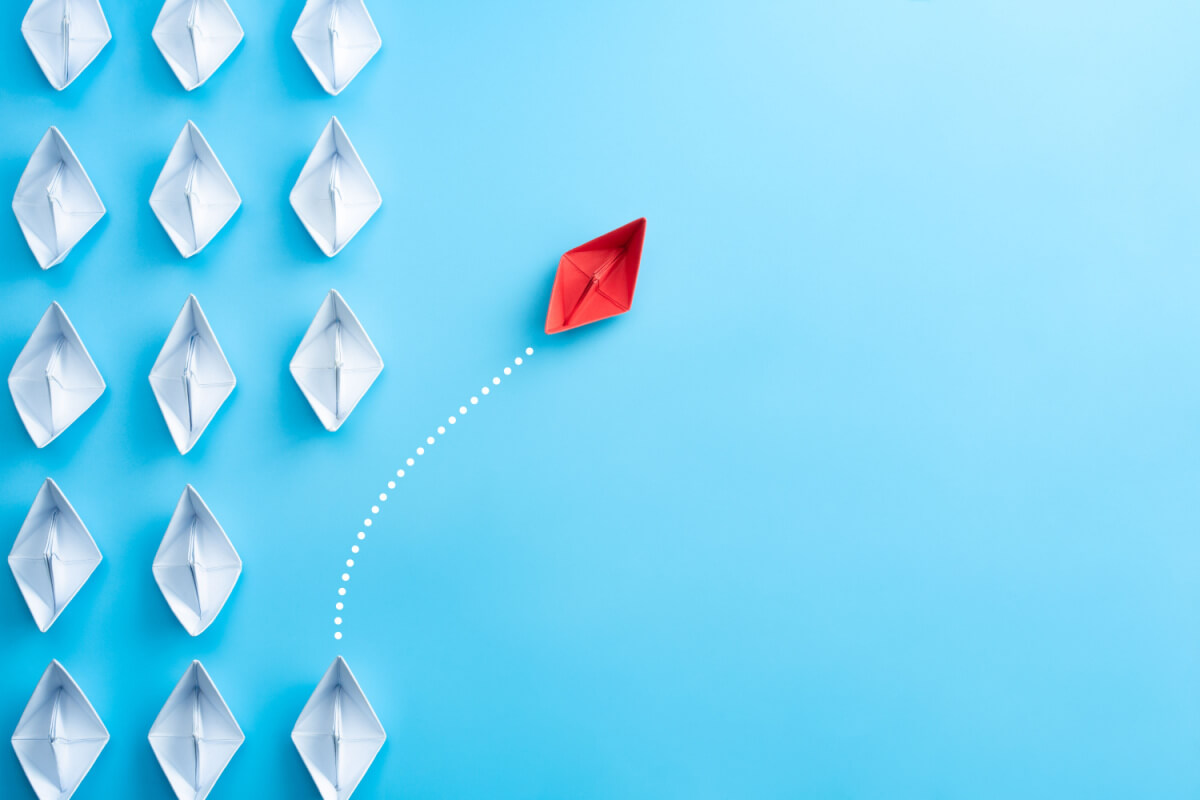 Good CCaaS solutions simplify the customer journey, improve the experience, streamline business processes, and provide insight into consumer behavior. 
Here are essential features to look for when searching for a CCaaS tool.
Customer Self-service Options
According to the Zendesk Customer Experience Trends Report 2020, 69% of customers prefer self-service options to a human agent. Self-service CCaaS features make your customers happy and allow agents to help with more complex issues. Customer self-support features to consider are:
Interactive voice response (IVR)

Automatic call distribution (ACD)

Automated callbacks

Customer service chatbots
Client-agent Interaction Tools
CCaaS software should help agents remain organized, find important information easily, and monitor all support interactions. Features that allow agents to achieve high productivity include:
 

Omnichannel routing

Built-in CRM features

Call blasting and ring groups

Workforce management tools

Call waiting, hold, and transfer

Outbound dialer

Call forwarding

Drag and drop call flow design

Contact scripts

Post-contact notes

Searchable internal wikis
External Integrations and APIs
Ensure that your CCaaS system is compatible with other external software you are using. Checking a service provider's application gallery shows you the platforms already integrated. Lastly, the service provider should have application programming interfaces (APIs) available for more complex integration.
Analytics and Reporting
Reporting and analytics tools offer insights into customer interaction, agent activity, average resolution time, and more. Your CCaaS should have such features as:
Call transcription

Call recording

Call whisper, barge, and monitoring

Customizable reports and pre-made reporting templates
Key contact center metrics and KPIs to track are:
First contact resolution (FCR) rate

Channel use analysis

Average handling time (AHT)

Average call duration (ACD)

Busiest contact dates and times

Cost per call

Call abandonment rate

Customer satisfaction (CSAT) rate 

Customer churn rate

Customer retention rate

Ratio of inbound to outbound contact
Artificial Intelligence and Automation
Seventy percent of businesses believe that automation is necessary to increase team efficiency. AI reduces manual labor and reduces human error in data collection. A good contact center solution should have automation and AI features such as:
Real-time agent assistance

Natural language processing

Speech recognition

Automated follow-up scheduling

Customer sentiment analysis

Automatic call logs

Automated information collection and storage
The Bottom Line
CCaaS solutions help you deliver exceptional customer service to maximize business outcomes. Cloud-based contact center models streamline procedures to meet business goals and keep customers happy.
You can extend your contact center capabilities without increasing costs with omnichannel routing, natural language processing, customizable reports, and pre-made reporting templates, all leading to greater efficiencies and improved customer satisfaction.