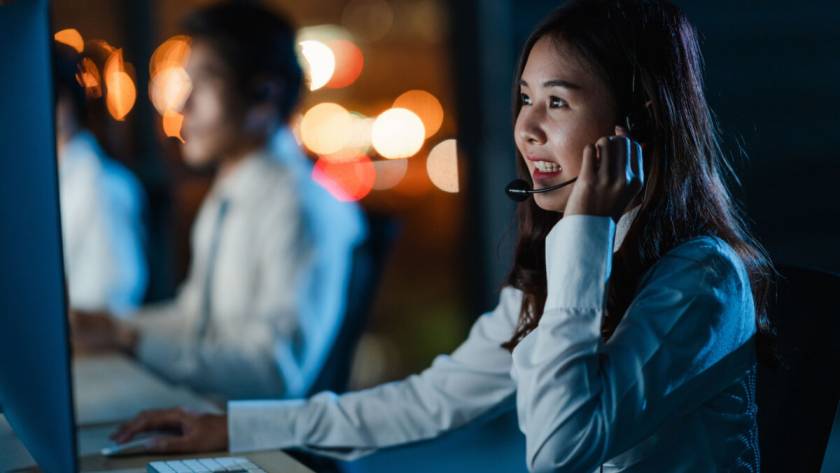 Written by Dion Jay Tality
Technical support is vital in business to assist employees and customers. Specialists fix technical issues so that employees can perform their jobs and customers are always happy.
However, a contact center best handles such a service. You can hire a business process outsourcing (BPO) service provider for your outsourced technical support.
Outsourcing gives you access to technical expertise, the latest technology, and necessary resources. It will optimize your tech support operation and scale your business.
But what goes into the best technical support call center? Read more to find out.
What Is a Technical Support Call Center?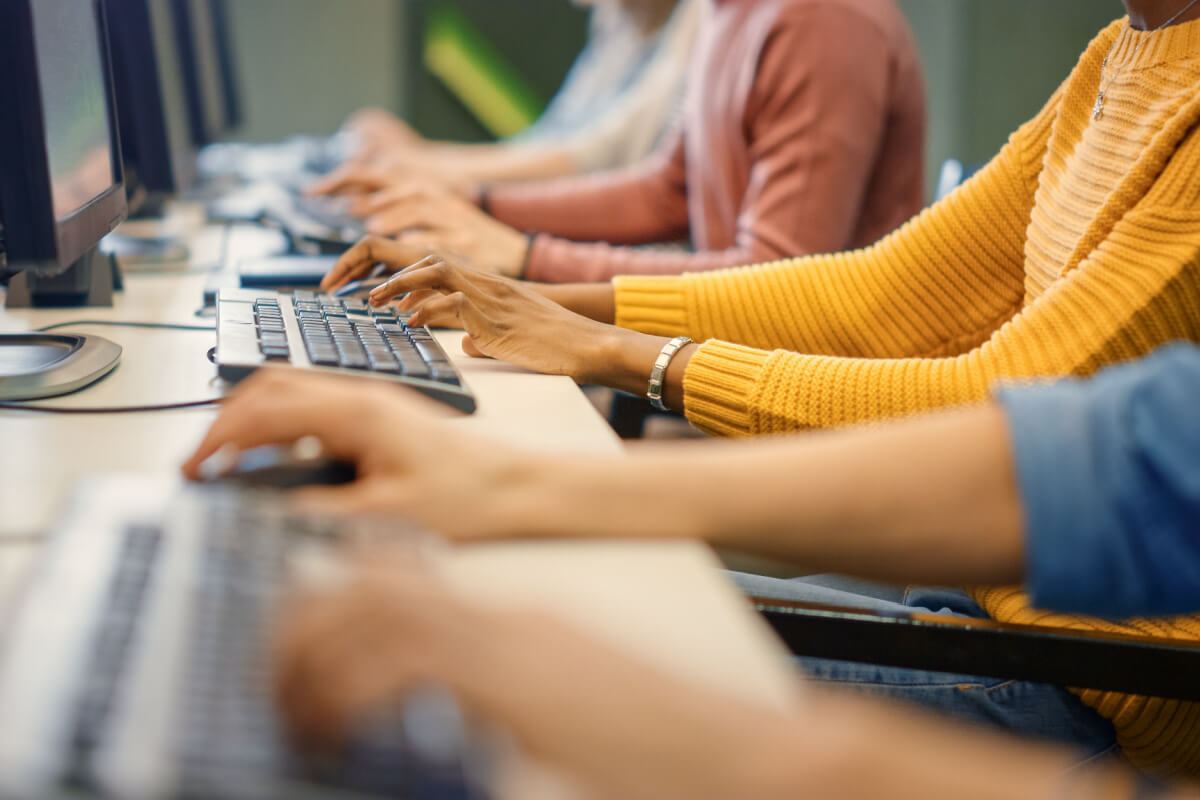 A technical support call center provides users with technical assistance over the phone. A perfect example is when a customer calls due to a malfunctioning mobile phone. A specialist will troubleshoot the phone or walk the customer through fixing it.
Note that technical support is a service supporting users of technology, products, or services. It commonly gets outsourced to a BPO service provider. Often, an IT-BPO firm handles such a business function due to its technical expertise.
But what is an outsourced IT provider? 
This third-party vendor provides IT support services, including technical support. For instance, an employee having trouble accessing a customer relationship management (CRM) tool calls the tech support department. A BPO specialist provides the username and resets the password for access.
Contact centers remain the most reliable channels for customer-facing functions such as technical support. According to a 2019 Clutch report, 88% of customers prefer to speak with live representatives than navigate automated systems.
How BPO Companies Handle a Technical Support Call Center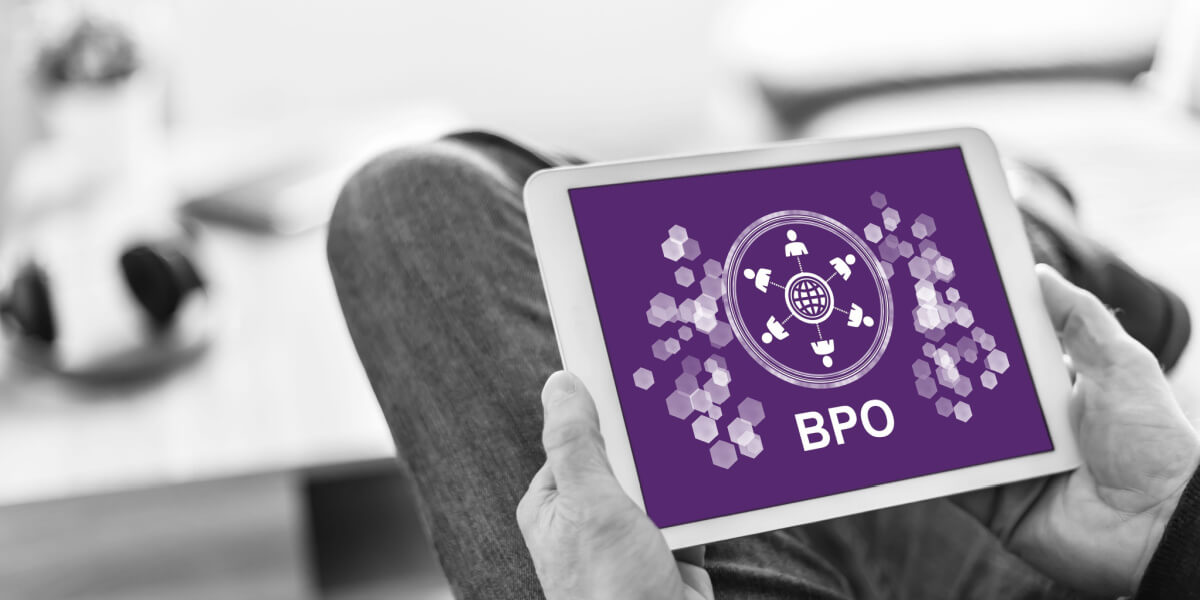 BPO is entrusting some business operations to a third-party vendor. Instead of getting employees to handle certain tasks in-house, you outsource them to an external vendor. You can hire front- and back-office outsourcing services.
BPO is almost always synonymous with a call center. But mentions of BPO immediately conjure an image of a contact center. Unfortunately, people tend to use these terms – call center and contact center –  interchangeably.
A call center is one subset of BPO. It's the most popular channel for front-office functions such as technical support. The global call center market was worth $339.4 billion in 2020 and might hit $496 billion by 2027.
A contact center is the best channel for tech support. Typically, a BPO firm has three levels for a technical support call center:
Tier 0:

This is not usually included in a contact center for technical support. However, this refers to users relying on self-help and user-retrieved information. This level does not need a specialist yet.
Tier 1:

Technical support specialists handle common technical issues encountered by users. They fix those issues almost immediately. This level includes basic help-desk resolution and service-desk delivery.
Tier 2:

Technical support specialists deal with more complex technical problems. They have to raise a ticket and take time to resolve issues. This level covers in-depth technical support.
Tier 3:

Technical support specialists escalate complicated issues to a dedicated team. The team is usually in-house due to the complexity of technical problems. This level requires expert product and service support.
Tier 4:

This is not included in a contact center for technical support. But tech support specialists might need to refer users to partnered vendors. This level requires outside support for technical problems not handled by your company.
Eight Key Attributes of the Best Technical Support Call Centers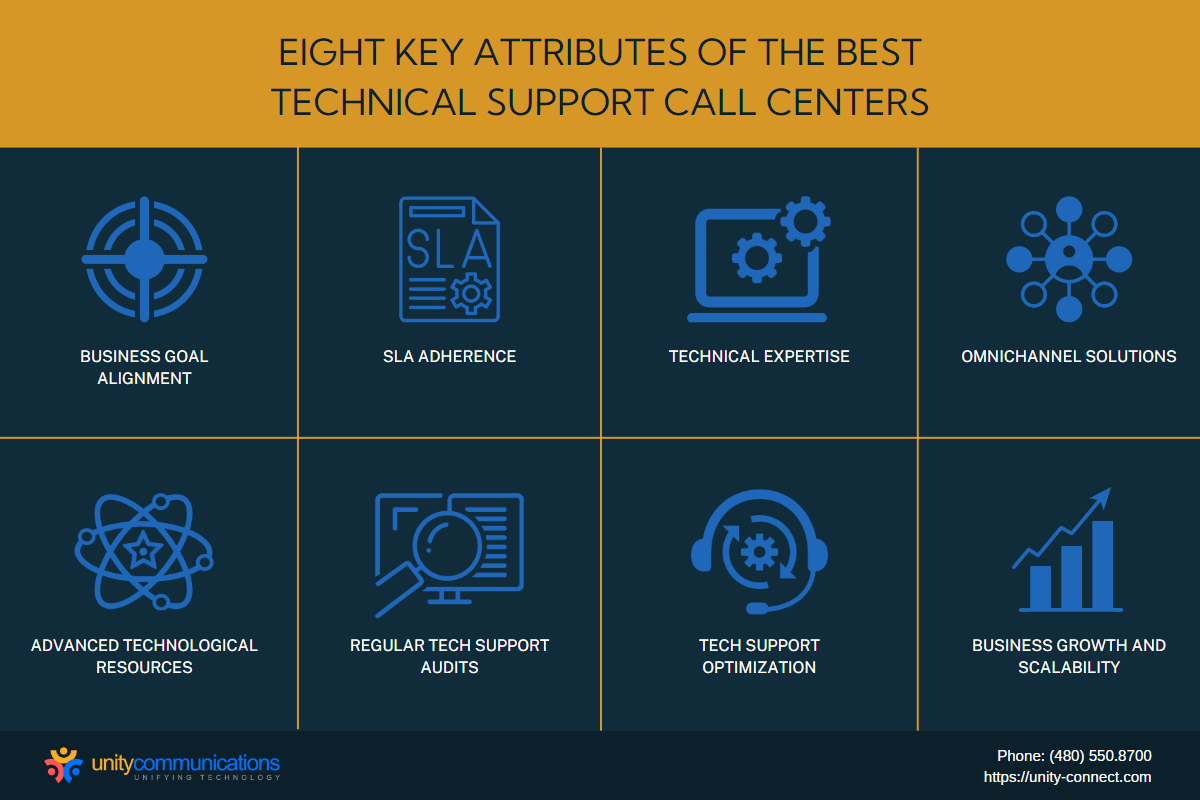 Customer Contact Week (CCW) Digital conducted a market study to assess and forecast the future of contact centers. The report shows that polled call centers will focus on the following business objectives:
Increasing the use of digital channels (85.15%)

Expanding the use of automation (85%)

Customer satisfaction (81.19%)

Collecting and actioning employee feedback and insights (78.22%)

Customer loyalty or advocacy (72.73%)

Customer effort (71%)

Agent effort (69.70%)

Adopting design-thinking or other modern operational visions (67.35%)

Increasing proactive support and engagement (67.33%)

Cost reduction and efficiency (66.67%)
These business goals for contact centers apply to technical support as well.
In the coming years, expect digital channels and the latest technologies for technical support call centers. The focus will be on customer satisfaction and loyalty. Plus, outsourcing technical support to a contact center boils down to cost-efficiency.
Note that the best technical support call center has such key attributes as:
1. Business Goal Alignment
Setting goals is imperative when outsourcing data entry services, tech support, or any other business functions. This process involves asking what you want to achieve from doing business. It serves as a guiding light on how to get things done and how to attain success. Goal-setting applies to technical support call centers.
The best contact centers align their practices with their clients' business goals. When outsourcing, share with your BPO partner your objectives. You and your provider should also set clear goals for your tech support operation. Work together toward achieving common business objectives.
2. SLA Adherence
In outsourcing, clients and their BPO counterparts set a service-level agreement (SLA). Generally, this contract defines the relationships between parties. It covers the work scope, contractors' duties and responsibilities, and key metrics. It also includes perks for hitting metrics and penalties for failing the SLA.
The best contact centers strictly follow SLAs. Tech support usually has key performance indicators (KPIs) efficiency, quality, and customer satisfaction. Most importantly, they ensure that they hit those critical metrics to please their clients. Hence, look for a BPO partner that's serious about SLA adherence.
3. Technical Expertise
Tech support doesn't only require soft skills such as communication, negotiation, and problem-solving skills. It demands technical knowledge and hard skills. Specialists must undergo process training to know the products and hone their technical proficiency. Think of troubleshooting computer networks or fixing mobile phones.
The best call centers employ experts in the industry. They are strict in hiring the right people. They train them to develop and acquire technical expertise before hitting production. Look for a BPO partner that has a solid workforce with technical expertise.
4. Omnichannel Solutions
The CCW Digital report notes that digital transformation is contact centers' top priority for the next three years. As mentioned, 85% of companies identify using digital channels as the most important. Retailers using more than two channels increase their order rates by 494%. But those who don't do so lose 10% to 30% of their sales.
The best contact centers provide customers with omnichannel solutions. They don't only house a call center; they also offer live chat and email support. Some provide self-help options for Tier 0 tech support; others offer Tier 2 to 3 via social media. Look for a BPO partner that integrates omnichannel solutions into its processes.
5. Advanced Technological Resources
The CCW Digital report underscored the importance of digital transformation in business. After digital channels, the report cites automation as contact centers' next top priority. Companies can no longer ignore the value of digital tools and technology.
The best contact centers capitalize on the latest technologies. Deloitte identified BPO's top digital enablers: cloud, automation, and single-instance enterprise resource planning (ERP). When outsourcing your technical support to a call center, hire one with advanced technological resources.
6. Regular Tech Support Audits
BPO operations need constant monitoring. Whether front- or back-office outsourcing, BPO firms must track business performance. The goal is to improve the entire operation further. And this practice applies to tech support call centers as well.
The best call centers conduct regular audits. They have a team of quality analysts (QAs) monitoring calls to ensure quality service and business compliance. When outsourcing tech support, look for a BPO partner focusing on quality control.
7. Tech Support Optimization
The best BPO service providers focus on business improvements. They do what it takes to boost processes and improve operations. Whether you outsource data entry or technical support, tap into a BPO partner focusing on business optimization.
As for your tech support, a BPO firm can optimize your operation by:
Providing regular training and updates

Upskilling and cross-skilling tech support specialists

Streamlining tech support workflows

Automating processes and removing manual work

Using omnichannel solutions (contact center, live chat, email support, social media, and self-service options)

Using the latest technologies (AI, RPA, cloud computing, PWA, etc.)

Tracking and assessing business performance

Adjusting business strategies whenever necessary
For your technical support call center, hire a BPO company that performs the abovementioned practices.
8. Business Growth and Scalability
Clutch surveyed small businesses last year and found that 90% plan to outsource certain business functions this year. While they have various reasons for outsourcing, 19% outsource to support business growth. So hiring a BPO partner for your tech support is an excellent business decision.
However, the true measure of reliable BPO service providers is how they help a business grow. The best contact centers don't only optimize certain outsourced functions, such as technical support. They also help scale their clients' businesses for growth and success. Look for a BPO partner that can help your business grow and succeed.
How To Outsource to a Technical Support Call Center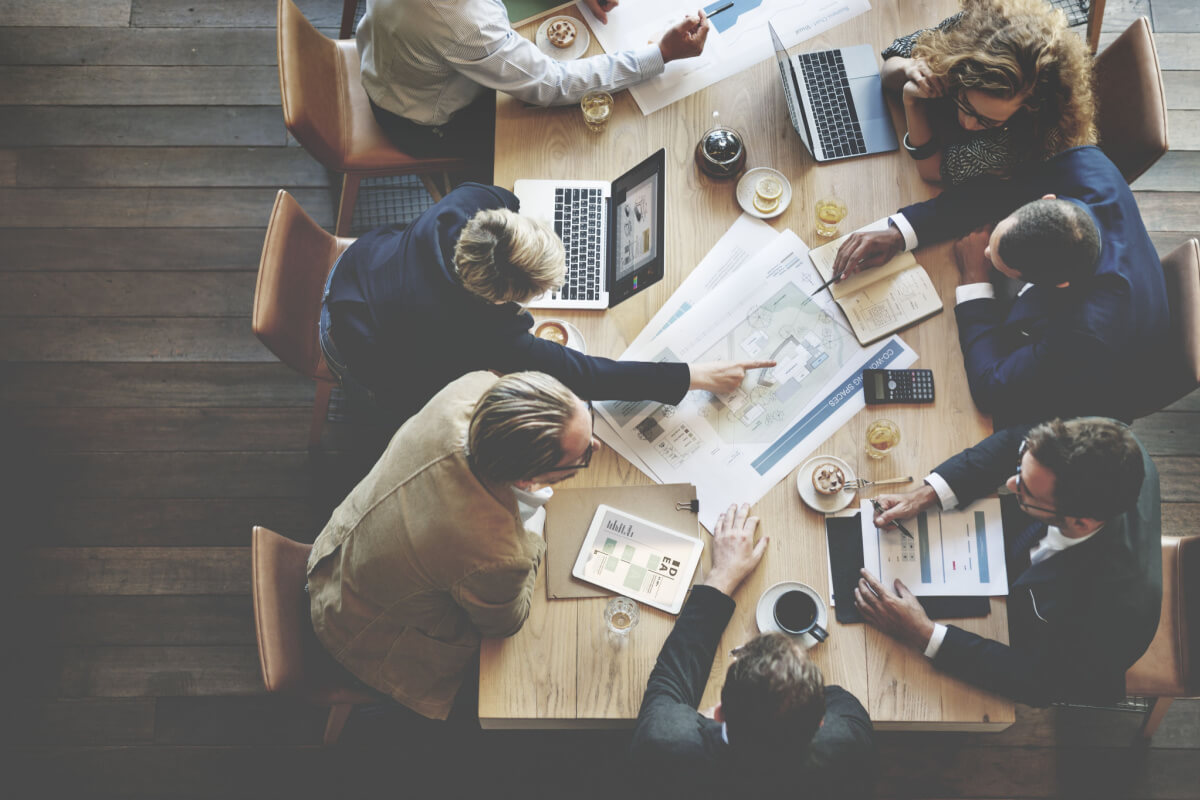 We have discussed what goes into the best technical support call center. Now, it's time to outsource your tech support to a BPO service provider. Follow the steps below.
Study your industry.

Before outsourcing, the initial step is to study your niche. Understand the BPO trends in your sector and the needs of your target market. See how tech support can impact your business. From there, you can make informed BPO decisions.

Assess the BPO's pros and cons.

BPO helps you focus on your core functions, access resources, and reduce costs. It also improves performance, optimizes operations, and grows your business. However, BPO can lead to business goal misalignment, security risks, and business disruptions. Weigh the outsourcing pros and cons.

Identify problems and needs.

After assessing the pros and cons, you must audit your tech support operation. See if there are problems and challenges you must address. Outsource if it lacks resources, has ticket backlogs, and receives a high volume of customer complaints.

Perform a vendor search.

Now, it's time to look for a BPO partner for your tech support call center. Consider critical factors such as business reputation, BPO credentials, and services offered. Also, check skills and knowledge, technical expertise, and industry experience. Don't forget to factor in the infrastructure, technology, and resources.

Hire a BPO service provider.

After performing research and due diligence, you can now seal a contract with a BPO partner. Make sure to create an SLA. This contract details everything you and your service provider are responsible for. Both parties should be clear on this agreement before signing the paperwork.

Start your tech support operation.

At this point, you can allow your BPO partner to start operating. Give them the freedom to execute your tech support operation using their business strategies. However, you must provide them with the needed support and assistance at the onset. After all, BPO is pursuing partnerships.

Track your BPO progress.

Monitoring your BPO progress for your tech support operation is crucial. You want to ensure that your service provider can hit the metrics and meet the SLA. If not, be sure to offer them help and support. Suggest making adjustments in their business practices and strategies whenever necessary.

Optimize your tech support operation.

There's no other direction than to optimize this business function for the long term. Allow your BPO service provider to improve your processes and scale your business. Let them invest in the latest technologies such as automation, AI, cloud computing, and omnichannel solutions. They can help your business grow and succeed.

Celebrate your BPO success.

Whenever you see your tech support operation succeed, bask in its glory. But make sure to give credits to your BPO partner. Offer them incentives and share your business profits because they deserve it. After all, they've been instrumental to your outsourcing success.
The Cost of Outsourcing Technical Support to a Call Center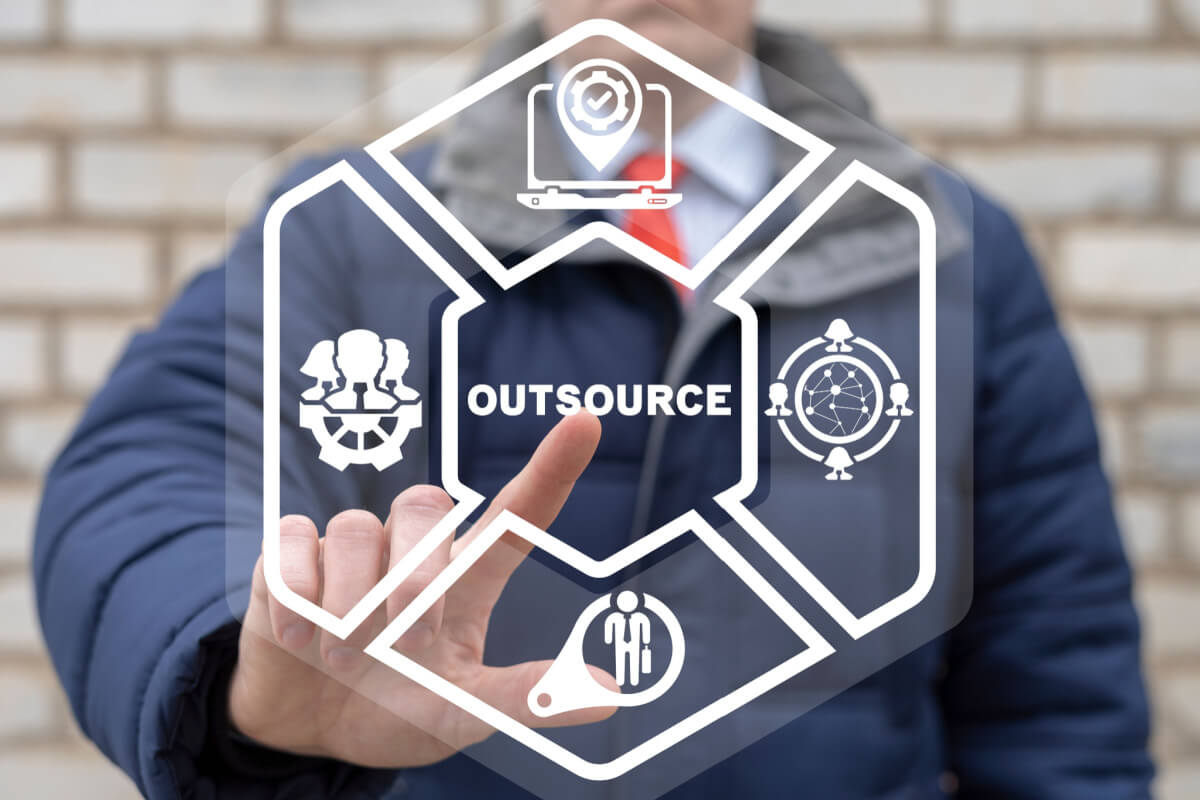 Outsource Consultants made an exclusive report on the global contact center outsourcing industry. The 2020 BPO Market Trends and Pricing report shows the pricing of big and mid-sized BPO firms per region.
Let's take a look at a quick comparison below:
Region

Large BPO

(hourly cost)

Mid-sized BPO

(hourly cost)

Onshore

(U.S. and Canada)

$32 – $40

$26 – $34

Nearshore

(Central America, South America, and the Caribbean)

$14 – $20 

$11 – $17

Offshore

(Asia and the Pacific)

$13 – $17 

$7 – $13

Eastern Europe

$25 – $30 

$19 – $26 

Western Europe

$28 – $34

$26 – $30 

Africa

$12 – $16 

$10 – $14
Based on the report, offshoring remains the most cost-effective. It's more economical to outsource to BPO companies in Asia, the Pacific, and Africa. Domestic outsourcing is the most expensive. But it allows you to enjoy geographic proximity, language competency, and cultural affinity.
European BPO firms can be a little cheaper than onshore BPO service providers. You can have ease of travel and few cultural differences. You can also ensure English proficiency with European BPO partners. 
Additionally, nearshore outsourcing is more affordable than onshore outsourcing. Companies can take advantage of its proximity and travel ease. They can also tap into bilingual agents who can speak both English and Spanish.
There's no standard pricing for technical support call centers to date. However, you can base them on the latest report outlined above. This market report is valid as contact centers cover front-office functions such as tech support.
Different Pricing Models for BPO Call Centers
Aside from the outsourcing cost, you must also know the different pricing models. See which pricing structure below best suits your business for outsourcing tech support. 
The fixed price model

has a standard rate set by the BPO firm. You must pay the service provider monthly, quarterly, or yearly based on an agreement.
The time and material (T&M) model

involve paying a BPO firm based on the service duration. Aside from the billed time, it also includes the materials and resources used.
The staffing model

is a pricing structure for tapping into a BPO firm to provide you with a workforce. However, you do not pay only for the employee services; you also pay for the resources used.
The consumption-based model

bills you for the actual consumption used in a given period. A perfect example is when you pay for the cloud services you use monthly for data storage and access.
The cost-reimbursable model

allows a BPO firm to set an expense limit. Once they exceed this limit, you'll pay a certain percentage as an extra payment.
The incentive-based model

obligates you to set an incentive program. Usually, you include this in the contract agreement to motivate your service provider.
The profit-sharing model

requires you to share a part of your business profit with your BPO partner. After all, they perform the day-to-day operation of your tech support, for instance.
Get multiple quotes if you outsource your technical support to a call center. From there, compare BPO pricing and settle for the best deal. Also, know their pricing models and see what applies to your company. With all these in mind, you can make informed BPO decisions. 
The Bottom Line
Every company should maintain a tech support department. Technical support specialists are responsible for assisting users while handling issues.
Providing technical support via a call center is an excellent decision. Outsourcing this function to a reliable BPO company can positively impact your business operation. Not only will this support employees with their day-to-day functions, but it will also please your customers.
Consider the valuable information discussed above for your technical support call center. Look for a highly competent BPO partner that can scale your tech support operation. With informed decisions, you can kick your business up a notch.