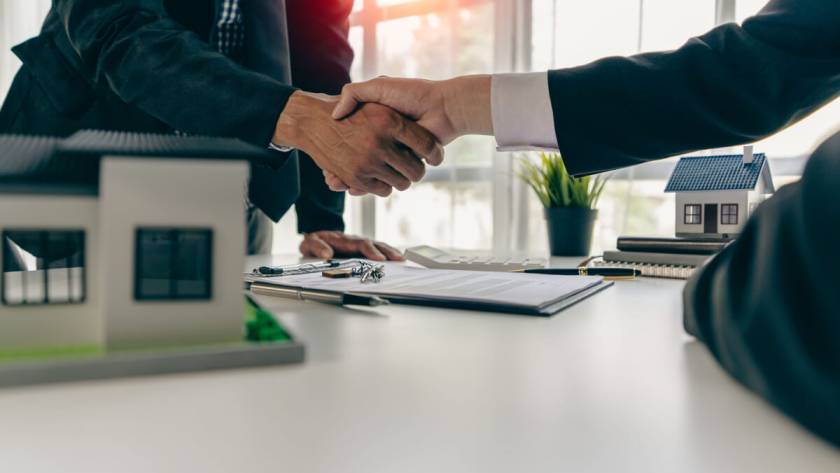 Written by Joyce Ann Danieles
Why would property management (PM) companies want to spend time and resources hiring personnel from an offshoring provider in the Philippines if they can do so in their home country? 
Staff outsourcing in the Philippines offers savings of up to 60% on labor and around 40% to 50% on operating costs. The country's English-proficient and skilled workforce further attracts these businesses since these qualities help boost efficiency and productivity.
But how exactly does adopting this approach benefit such enterprises?
Explore this page to learn more.
Five Ways Philippine Staff Outsourcing Supports PM Companies

PM companies acquire business process outsourcing (BPO) services to improve daily operations without overspending. This strategy allows internal staff to concentrate on key tasks while assigning non-essential tasks to independent contractors or service providers who work at their own pace.
Thus, the global BPO market expanded to nearly $262 billion in 2022, according to Grand View Research's latest findings. As many businesses aim to cut costs and enhance service quality, the research firm expects the BPO industry to broaden further at a compound annual growth rate (CAGR) of over 9% by 2030.
Most enterprises outsource staff to the Philippines to enjoy the many significant advantages that can help them achieve continued growth. Check out the benefits of outsourcing below.
1. Boost Cost Savings
Staff outsourcing in the Philippines has become a go-to solution for PM companies needing significant cost reduction. They hire Filipino service providers or freelancers to perform the following front- and back-office tasks:
Accounting and bookkeeping

Administrative support

Customer service

Documentation and

data entry services

System maintenance and repairs

Lease and contract management

Human resources (HR) services

Marketing and advertising

Information technology (IT) support

Reporting and analytics

Knowledge and legal processing
The Philippines has a lower cost of living than other countries, such as the United States. Hence, foreign clients save up to 60% on labor and around 40% to 50% on operating expenses. 
Hiring Filipino workers enables PM companies to avoid the high costs of regular wages and pay increases. Outsourcing also removes the need to spend extra on benefits and other labor-related necessities. 
To illustrate, employing a Filipino customer service representative (CSR) costs you around $125, or $2 per hour on average. However, when you hire a CSR domestically, you must pay around $870 or $15. These numbers come straight from the newest report from Talent.com.
To give you an overview, here are other ways Philippine staff outsourcing helps PM businesses minimize their costs.
Eliminate recruitment, onboarding, and continued training costs. Service providers handle all these needs, while freelancers only require brief project discussions.

Offer flexible pricing models such as hourly and monthly rates or project-based pricing. These payment options allow PM companies to only pay for services based on actual usage. 

Remove the need to buy or maintain work equipment for new hires and existing full-time employees. Service providers and freelancers possess their own tools and solutions to perform their jobs appropriately.

Lessen expenses on office space. PM businesses do not need to expand their facilities or lease extra sites to accommodate new employees. Contractors and freelancers have their own workplaces. They can also work remotely.
2. Maximize English Proficiency and Specialized Skills
PM businesses acquire staff outsourcing services from the Philippines to take advantage of an English-proficient workforce with specialized skills. The nation houses a large young talent pool capable of adapting to and meeting your needs.
In addition to a low labor cost, Filipino BPO professionals help PM companies enhance their day-to-day operations with the following skills and work attitudes:
High English Literacy:

Many Filipinos have been exposed to English from a young age, either through their parents or formal education. The country has designated English as an official language, so instruction in the language is mandatory for all students. Hence, the country clinched an

Education First English Proficiency Index score of 578

.
Clear and Effective Communication:

Filipino professionals can adeptly speak English and naturally talk with native speakers with their neutral accents. Their education levels enable them to express or write down their thoughts concisely.
Career Development Training Completion:

Filipino professionals continue upskilling by attending specialized courses in accredited organizations such as the Technical Education and Skills Development Authority (TESDA).
Flexible Work Arrangements Adaptability:

Staff outsourcing professionals from the Philippines can quickly adapt to changing work requirements and demands. They help PM businesses provide 24/7 customer service and rapidly accomplish back-office tasks by adjusting to their business hours.
Optimistic, Resourceful, and Competent Attitudes:

Expect strong optimism, creativity, and adequacy when working with Filipino contractors. They always aim to develop innovative and practical solutions to problems amid increasing demands and pressure in the workplace. 
Solid teamwork:

Acquiring front- and

back-office outsourcing

services from the country lets you experience a united and well-coordinated workforce. Filipinos emphasize the importance of effective collaboration to produce measurable outcomes.
3. Deliver Modernized Technologies and Solutions
Philippine service providers and freelancers use robust technologies and solutions to more quickly and effectively complete tedious tasks. They deploy the following up-to-date tools to support PM companies in improving their productivity and efficiency:
Artificial intelligence (AI) for streamlined repetitive task completion

Machine learning (ML) for rapid big data analysis

Robotic process automation (RPA) for fast inquiry responses

Cloud computing for easy data storage and access

Contact center as a service

(CCaaS) for omnichannel communication

Remote access software for quick technical support

Customer relationship management (CRM) software for smooth customer interactions

Collaborative platforms for structured task distribution and sharing

Word-processing systems for trouble-free data entry and management

Time-tracking tools for simplified task accomplishment monitoring

Virtual private networks (VPNs) for secure remote access to sensitive data
4. Protect Confidential Data 
Working with staff outsourcing providers from the Philippines provides PM companies with guaranteed strong data security. Because most transactions occur online, BPO providers implement strict measures and advanced solutions to safeguard confidential information.
Data encryption

Multi-factor authentication

Firewall setup

Anti-virus scanning and mitigation

Biometrics confirmation 

Network intrusion detection and prevention

Secure remote access software

Unique access codes and portal accounts

Employee background checking (applicable to BPO companies)

Risk management and training
Moreover, the Philippine government executes comprehensive data protection efforts through the Data Privacy Act of 2012. So whether PM companies outsource tech solutions, customer service, or other back-office functions, they benefit from the law's succeeding provisions.
Require all companies to comply with international data security standards.

Mandate the designation of data protection officers (DPO) for each BPO business.

Ensure DPO and personal data management system licenses.

Frequently assess organizational and technical cybersecurity strategies.

Quickly address data-related complaints and violations.

Temporarily restrict data processing that poses risks to national security.

Work with international data protection authorities for BPO transactions.
5. Prioritize High-quality and Improved Service
Given the skilled workforce and up-to-date technology, staff outsourcing in the Philippines helps PM organizations focus on providing high-quality and improved business offerings. They keep their service delivery on track and with minimal errors by hiring technical support outsourcing and other BPO services.
Outsourcing gives PM companies sufficient time to enhance their primary services, such as the ones listed below.
Property inspection and maintenance

Rent collection

Tenant screening

Lease negotiation

Complaints handling

Eviction notification and implementation

Tenant legal compliance monitoring

Tenant relations management
For instance, if a PM business hires a staff outsourcing provider from the Philippines to handle its IT system monitoring and maintenance, its in-house team can prioritize inspecting and sustaining the client's property. This business approach helps the PM company ensure its client's property is in good condition without worrying about on-site system failures or downtime.
Besides, assigning the company's documentation work to a third party alleviates the burdens of paperwork and backlogs that slow in-house productivity and overall operations. This action further avoids the high cost of addressing and mitigating unexpected or unaddressed errors.
The Bottom Line
Philippine staff outsourcing significantly cuts a PM company's labor, infrastructure, and real estate expenses. The country's English-proficient and highly skilled workforce and advanced technologies help such businesses deliver unmatched service quality. Its well-structured security measures and policies also guarantee data protection. 
Knowing how BPO supports PM businesses is crucial, especially when you own the same enterprise and want to cost-efficiently improve your operations. The concepts discussed in this article give you an overview of what to expect when outsourcing staff to the region.
Connect with Unity Communications now when looking for affordable and high-quality support services. The award-winning BPO provider's team from the Philippines is well-equipped and trained to meet your daily needs.