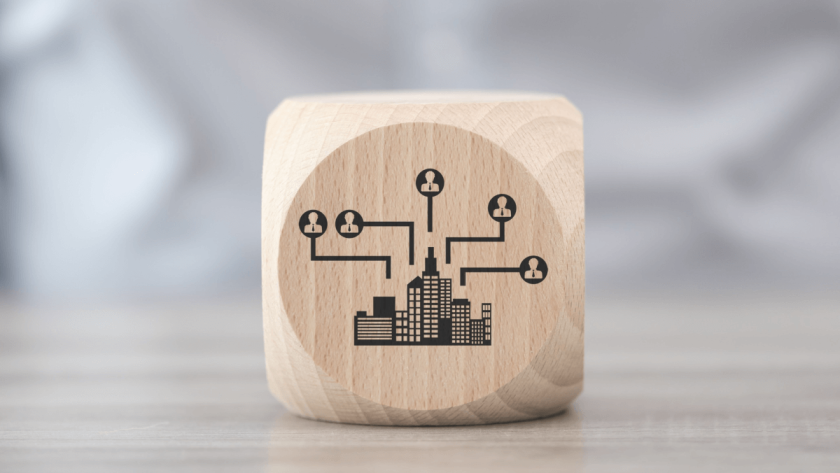 Written by Dion Jay Tality
The Philippines is a leading outsourcing destination. The country earned its title as the world's business process outsourcing (BPO) capital due to its cost-effective labor, strong government support, and ideal business environment.
The latest Philippine Statistics Authority (PSA) report shows the country has 851 registered BPO firms and 429 call centers. These companies offer front-office and back-end services, so you can easily find a compatible offshoring provider in the Philippines for your business.
Looking to outsource within the country? This article is a practical guide to business process outsourcing companies in the Philippines and the latest market trends. 
A Closer Look at Business Process Outsourcing Companies in the Philippines
The Philippine business process outsourcing industry is a force to be reckoned with in the global BPO market. What started as a single business contract has expanded to a massive outsourcing network, with over 800 BPO companies operating nationwide.
Accenture was the first to start outsourcing in the Philippines in 1992. Later, Sykes established the first multinational corporation in the country in 1997, while eTelecare Global Solutions set up the first call center in 1999. Fast forward to the future, and the number of Philippine BPO companies continues to rise. 
Today, major players such as Accenture, Concentrix, Teleperformance, and Wells Fargo dominate the BPO scene in the country. Indian BPO firms such as Hinduja Global Solutions, Infosys, Genpact, and Tata Consultancy Services follow suit. The outsourcing industry is expanding continuously, and new service providers are emerging.
Let us glimpse the past and future of the Philippine outsourcing industry in the next section. 
The Current State of the Philippine BPO Market
According to Colliers, the Philippine BPO industry could grab a bigger share of the worldwide outsourcing market. Not only does this sector contribute significantly to the global economy, but it is also the largest contributor to the local economy.
The Philippine information technology and business process management (IT-BPM) industry generates billions of dollars in revenue and provides employment opportunities for millions of Filipinos. However, give credit to the business process outsourcing companies in the Philippines that have been instrumental to its success.
The proof is in the numbers. Take a look at the facts and figures below.
 
Statistics on the Philippine BPO Industry
Philippine BPO Market Revenue

The IT-BPM industry had a 10% increase in revenue last year (earning

$32.5 billion

).

Global Market Contribution

The IT-BPM industry comprised 13% of the global outsourcing market share (ranking first in voice-related services). 

Local Economic Contribution

The BPO industry contributed

7.5% to the country's gross domestic product

(GDP) in 2021.

Job Creation

The IT-BPM industry saw an 8.4% increase in full-time employees (FTEs), going from 1.44 million FTEs in 2021 to 1.57 million FTEs in 2022.

Provincial BPO Expansion

The BPO sector has expanded its reach to the provinces (30% of the total industry workforce is outside Metro Manila).

Industry/Segment Expansion

The BPO industry seeks to strengthen top industries, such as:

Retail trade

Real estate development

Telecommunications
Emerging Trends and Technologies in the Philippine BPO Industry
New technologies and trends are shaping the way businesses operate. According to Outsourcing Journal, business process outsourcing companies in the Philippines are undergoing digital transformation and staying up-to-date on the latest BPO trends. Likewise, businesses looking to outsource should know the ins and outs of the industry to better inform their decision.
Below are Philippine BPO trends and technologies to keep in mind.
Philippine BPO Industry Trends
What Businesses Should Consider and Do
Digital Transformation

Consider Deloitte's primary digital enablers:

Automation

Single-instance enterprise resource planning (ERP)

Case service management

Cloud computing. 

Talent Upskilling

Take advantage of the following Philippine IT-BPM Roadmap 2028 initiative for talent upskilling: 

Curriculum modification

Work immersions and internships

Talent hub creation

Business Process Optimization

Focus on improving the ease of doing business with clients. 

Capitalize on the Special Economic Zone Act that:

Welcomes foreign investments

Offers tax incentives

Streamlines the registration process

Vertical Business Evolution

Expand to the following primary verticals:

Banking, financial services, and insurance (BFSI)

IT and telecommunications

Manufacturing

Healthcare segments

Keep up-to-date with:

Industry regulations

Capital requirements

Process optimization

IT-BPM Ecosystem

Operate BPO companies in ecozones and information and communications technology (ICT) hubs.

Consider the following locations in the Digital Cities 2025 program as your next base of operations:

Balanga City

Batangas City

Cabanatuan City

Dagupan City

General Santos City

Iligan City

Iriga City

The Laguna Cluster of Digital Cities (San Pablo, Calamba, and Los Baños)

Laoag City

Legazpi City

Malolos City

The Metro Cavite Digital Cities (Bacoor City, Imus, and General Trias)

The Metro Rizal Digital Cities (Taytay, Cainta, and Antipolo City)

Olongapo City

Puerto Princesa City

Roxas City

San Fernando City, La Union

San Fernando City, Pampanga

San Jose Del Monte City

Tacloban City

Tagbilaran City

Tarlac City

Tuguegarao City

Urdaneta City

Zamboanga City
Learn more about trends in the Philippine outsourcing industry in the next section.
Top Trends To Watch out for Among Business Process Outsourcing Companies in the Philippines 
BPO companies must become agile and adaptable to stay competitive in an evolving market. As such, keep an eye on industry trends and technologies to ensure a successful outsourcing engagement in the Philippines.
Whether you employ front-office or back-office outsourcing, ensure your chosen BPO partner follows the latest industry trends.
1. Increase in Voice and Non-voice BPM and IT Services
The Philippine outsourcing industry is expanding its service offerings. It has proven its worth as the world's call center capital, ranking first in voice-related services. However, BPO companies in the country are now expanding their non-voice BPM and IT services. They seek to provide horizontal BPM services (such as BFSI) and vertical solutions (such as healthcare).
This trend reflects the country's commitment to providing high-quality outsourcing services. The Philippine BPO sector aims to meet the unique needs of businesses across different industries. Over the years, the Philippines has evolved from a low-cost alternative to a reliable outsourcing destination with competitive prices.
2. Investments in New and Emerging Technologies
The Philippine outsourcing industry continuously adapts to the changing business landscape and leverages modern technology. Business process outsourcing companies in the Philippines invest in technological resources such as artificial intelligence (AI), automation, and cloud computing.
Let us take the Philippine call centers as examples. Most call centers have now transitioned into contact centers to meet consumer needs. They leverage contact center as a service (CCaaS) software to offer multiple communication channels and enhance the customer experience.
3. Digital Workforce Upskilling
The Philippine outsourcing sector heavily invests in the people that make up its workforce. Why not? The country is known for its diverse pool of highly skilled, English-proficient, and dedicated talent. The government and BPO companies work together to ensure a steady supply of Filipino BPO workers.
The Philippine government recently launched the IT-BPM Roadmap 2028. It includes talent upskilling initiatives such as improving existing curriculums, providing work immersions, and creating talent hubs. BPO companies in the country also partake in these initiatives to ensure a consistent supply of BPO workers.
4. Hybrid Work Arrangements
The COVID-19 pandemic caused massive disruptions worldwide, affecting different sectors, such as the BPO industry. Governments from different countries mandated work-from-home (WFH) policies, which led to the rise of remote work. Today, the global outsourcing industry has embraced flexible working arrangements.
The Philippines is no exception. The government granted the BPO companies' request to maintain their WFH setups without losing their tax incentives. To enjoy this privilege, they must transfer their registrations from the Philippine Economic Zone Authority (PEZA) to the Board of Investments (BOI).
5. Evolution of Vertical Businesses
Vertical businesses belong to industries offering specialized services. The top segments that outsource in the Philippines are BFSI, IT and telecommunications, manufacturing, and healthcare. These sectors rapidly evolve, presenting an excellent opportunity for BPO firms to grow. 
However, business process outsourcing companies in the Philippines must align their services with the verticals' progress and developments. BPO firms should implement streamlined processes and best practices that meet each industry's needs. Thanks to the Philippine government, BPO firms help these industries in three areas: regulation, costs, and labor.
6. BPO Companies' Expansion in Digital Cities
The Philippine government's "Digital Cities 2025" program seeks to establish ecozones and ICT hubs to accommodate BPO expansion. This initiative is a collaborative effort between the IT and Business Process Association of the Philippines (IBPAP), PEZA, and the Department of Information and Communications Technology (DICT).
The primary purpose of this program is to create a favorable business environment for BPO companies. Key players aim to provide these companies with access to advanced digital infrastructure, a vast talent pool, and a streamlined regulatory framework. Meanwhile, it seeks to attract foreign investments and welcome businesses seeking to outsource to the country.
The Pros and Cons of Outsourcing to the Philippines
Business process outsourcing companies in the Philippines offer a host of benefits. On top of these advantages are cost reduction, business optimization, and global expansion. However, outsourcing comes with risks and challenges, especially if you do not perform due diligence beforehand.
Whether you employ customer service or technical support outsourcing in the Philippines, consider the pros and cons below.
Advantages of Outsourcing
IBPAP highlighted the following advantages of Philippine outsourcing:
Diverse and Skilled Talent.

The country's diverse pool of university graduates often makes up the BPO industry's workforce. As mentioned, the BPO workforce increased from 1.44 million FTEs in 2021 to 1.57 million in 2022. Whether you need customer service, IT support, or accounting professionals, the Philippines has reliable talent.

Cost-competitive Services.

The country has a lower cost of living, helping businesses that outsource to the Philippines save on operating expenses. Likewise, the labor costs in the country are significantly lower compared to other countries. Companies can reduce costs without sacrificing business performance.

Expanded Infrastructure.

The Philippine government is investing in the BPO industry's infrastructure. It started with the Special Economic Zone Act, which aims to set up ecozones and ICT hubs. Recently, the government has focused on implementing the Digital Cities 2025 initiative.

Strong Industry Linkages.

The Philippine government actively supports the BPO industry due to its economic contributions. Government agencies also partner with various industries for ecozone creation and different schools for talent upskilling. These linkages help the country's outsourcing industry thrive and succeed.

Strong Voice and Non-voice Capabilities.

As mentioned, the country's IT-BPM industry has the largest global market share in voice-related services at 13%. However, the industry is expanding its capability to offer non-voice and IT services. So, outsourcing back-end operations, IT functions, and other administrative tasks to the country is ideal.
Disadvantages of Outsourcing
Working with business process outsourcing companies in the Philippines also comes with inevitable challenges. So, be ready for the following:
Loss of Business Control.

When outsourcing, you might lose direct control over the outsourced functions. Managing and monitoring the outsourced activities might be hard, causing missed deadlines, potential delays, and other operational issues. Maintain your business control by establishing a service-level agreement (SLA) and regular collaboration to maintain your business control.

Privacy and Security Issues.

Outsourcing can increase the risk of data breaches and other security issues. That can harm your business's reputation and lead to financial losses. So whether you outsource customer support or

data entry services

, set data privacy policies and security protocols for your BPO partner to follow.

Possible Business Disruptions.

Outsourcing can disrupt your business operations if unexpected circumstances arise. Let us take natural calamities, such as typhoons, flooding, and earthquakes, as examples. Maintain your in-house function while outsourcing and set a contingency plan in place.
The Seven S's of Finding and Hiring a BPO Company in the Philippines
The Philippine outsourcing industry is thriving—over 800 business process outsourcing companies in the Philippines are at your disposal, ready to serve you. But whether you outsource tech solutions or customer service, working with the right BPO partner is crucial to success.
Follow the seven steps below to find and hire the right BPO company.
Start with a Business Audit.

Before outsourcing, examine your operations. The goal is to identify business problems and challenges that a BPO service provider can address. From there, you can decide on outsourcing tasks and set your outsourcing requirements.

Study the Philippine BPO Market.

After setting your outsourcing requirements, research the Philippine outsourcing industry. Check its current market, future trends, laws and regulations, and outsourcing requirements. Consider all the valuable information discussed above.

Search for Potential Providers.

Now that you understand the outsourcing landscape in the Philippines, you can look for prospective BPO partners. You can do this by checking online, attending trade shows, and working with outsourcing consultants. Make sure to compile a list of potential service providers.

Screen Prospective Providers.

Evaluate your list of prospects to find the perfect fit for your business. Check their websites, ask for quotes, and conduct interviews. Then, assess prospects based on their BPO track record, outsourcing services, workforce and technology, and pricing structure.

Select the Right Provider.

The selection process is the most crucial part of outsourcing. Remember, the right BPO partner will significantly contribute to your business's success. So, choose an outsourcing provider best suited for your industry, size, needs, and budget.

Create an SLA.

With over 800 business process outsourcing companies in the Philippines, you can easily find the right BPO partner. When you do, make sure to negotiate the terms and conditions of your arrangement. Then, you can create a legally binding contract called an SLA to outline the obligations and protect both parties. 

Start Your BPO Operation.

Finally, you have reached the last step—launching your outsourcing operations. To ensure its success, assist your BPO partner in setting this up. More importantly, perform a pilot run to address issues and ensure everything runs seamlessly.
The Bottom Line
Business process outsourcing companies in the Philippines are a dime a dozen. They cater to businesses across various industries, from BFSI to healthcare and e-commerce. You can always find a BPO partner best suited for your business niche, size, budget, and needs.
Consider those trends discussed above and weigh the pros and cons of outsourcing. More importantly, follow our crucial steps to find the right BPO partner and ensure outsourcing success. By hiring the right BPO company, your business will access highly skilled talent, technology, and resources to improve efficiency, increase customer satisfaction, and reduce costs. 
Ready to elevate your business with front-office and back-end outsourcing? Work with Unity Communications, your trusted and reliable BPO partner! Contact us today to harness the power of our skilled workforce, modern technology, and practical solutions.