The Philippines is home to many offshoring providers offering skilled remote teams for different outsourcing services. 
Such offshore teams are made up of professionals from different parts of the country, with various skills and diverse cultures. They work together to help client organizations with help desk support, sales support, and customer service tasks. 
This article explains why you should consider offshore teams in the Philippines. It details the advantages of outsourcing your processes to remote workers in this Southeast Asian country. 
Read until the end to learn more.
Reasons To Choose Remote Offshore Teams in the Philippines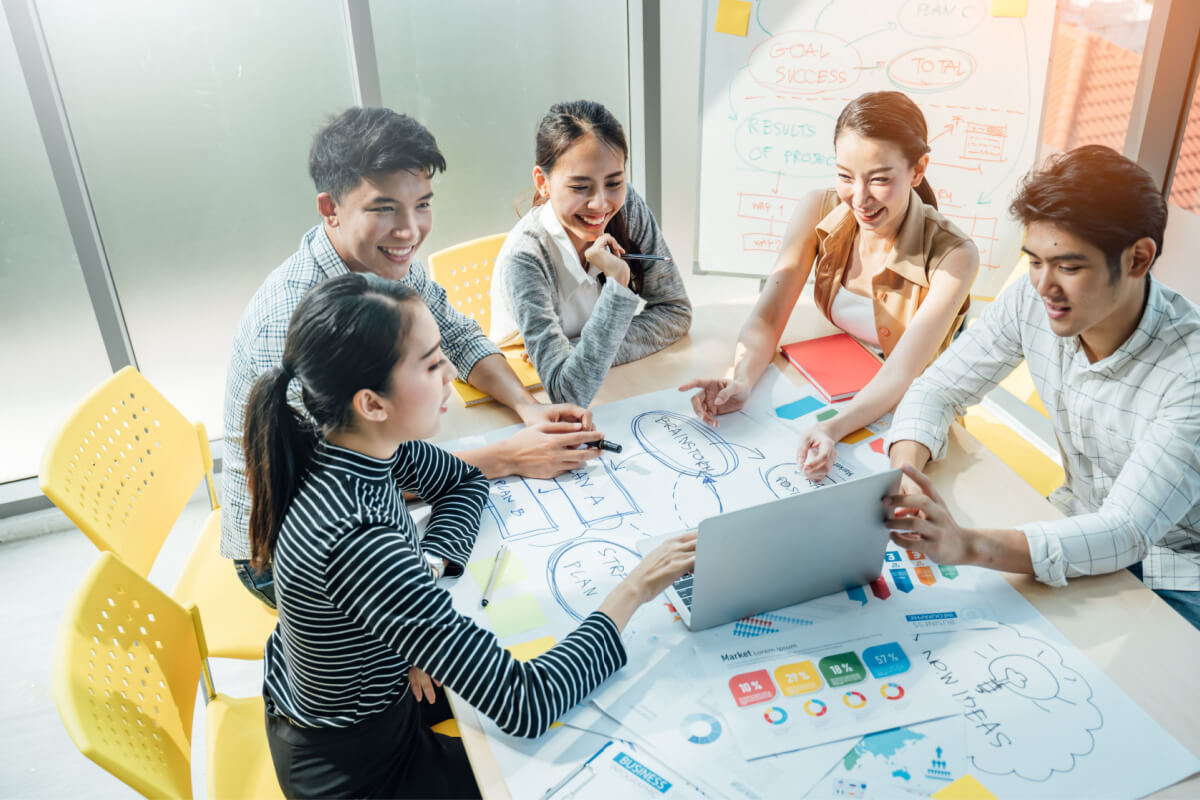 Below are the perks of having remote offshore teams in the Philippines.
Affordable Service Rates To Reduce Operating Costs 
Service providers that offer offshore teams in the Philippines charge reasonable fees for their services. The country has one of the lowest labor costs among the world's outsourcing destinations. 
The following are the average rates for outsourced call center services by region. 
| Region | Outsourced Call Center Service Rate (U.S. Dollar per Hour) |
| --- | --- |
| Western Europe  | 40 and above |
| Australia  | 35 – 55  |
| North America (U.S. and Canada)  | 20 – 30 |
| Africa and the Middle East | 15 – 20  |
| Eastern Europe | 12 – 25 |
| Latin America | 8 – 18 |
| Asia (Philippines)  | 8 – 14 |
| India  | 6 – 10  |
For instance, when outsourcing e-commerce call center services to a remote Filipino team, your cost per head is between $64 and $112 per day ($8 rate x eight work hours and $14 rate x eight work hours). In Australia, daily rates are between $280 and $440 ($35 x 8 and $55 x 8). You thus save $216 to $328 per day when outsourcing work to the Philippines. 
Examine the other operating costs you can save when outsourcing processes to an offshore team: 
Office space, work supplies, and equipment.

You no longer need to invest in extra computer systems, furniture, and workspace. 

Fixed compensation

.

An in-house employee receives a regular salary, whether or not your business is successful. Adding to this are overtime pay, sick leave, insurance, and taxes to shoulder. 

Recruitment.

Hiring regular employees involves substantial costs for job advertisement and candidate screening. A service provider deals with all the recruitment processes on your behalf, providing you with an offshore team ready for deployment. 

Training and upskilling

. Retraining is necessary to keep pace with customer or client requirements and industry competition. A BPO company trains and upgrades the remote offshore team's skills. It also finances training programs. 
Proficient in English for Seamless Customer Communication
Many Filipinos are skilled in written and verbal English communication. The Philippines has consistently placed in the top 30 of the EF English Proficiency Index (EF EPI), a yearly ranking of the English skills of 111 countries. In 2022, the country ranked 22nd overall and second in Asia after Singapore. Its proficiency is on par with many Western European nations. 
Strong English proficiency allows Filipino remote workers to easily collaborate and interact with you and your customers. The language barrier is not an issue. You can turn to the Philippines for your back-office outsourcing activities, including virtual assistance, chat support, technical assistance, and customer service. 
Remote workers well-versed in English can quickly get their message across when speaking or chatting with customers. They can address consumer concerns and questions more convincingly for greater customer satisfaction and experience. 
Improved customer satisfaction and experience mean: 
Stronger brand reputation

. Your brand stands out from the rest. A solid brand image gives you a competitive edge and a better chance of cornering the market.

Decreased acquisition costs

. Spending more on advertising or marketing to attract new or potential customers is no longer necessary. Happy customers spread the word about your great services or products themselves.

More positive responses

. Delivering excellent experiences to customers strengthens brand loyalty. If your business consistently offers superb service, customers are unlikely to switch to a different brand. Instead, they return to purchase more and try different products or services.
Healthy Work Attributes To Promote High Morale, Output, and Efficiency
The positive work qualities of Filipino professionals are among the reasons you should consider hiring remote offshore teams in the Philippines. Expect favorable work traits such as: 
Optimistic outlook

. Filipino workers tend to view the bright side of a bad or challenging situation. A remote team with a cheerful and upbeat attitude maintains productivity, performance, and customer relations, irrespective of the circumstances. 
Strong respect for superiors

. Filipino team members have high regard for their managers, officers, and elders. They address them as "sir," "boss," "ma'am," "or "TL (team leader)" during conversations. Such respect indicates the obedience, commitment, and discipline required to succeed.

Reliability.

Filipinos are generally reliable workers. Once familiar with work, they can fulfill tasks within your expectations and with minimum supervision. They are also energetic team members, fast learners, and active listeners.

Hard work and resourcefulness

. Most Filipino contractors are diligent, treating work with enthusiasm and accountability. They always find ways to resolve issues in the workplace with modesty and patience. 

Hospitality

. Filipino workers are inherently friendly with foreigners and newcomers. Hospitality and service are part of the local culture. They aim to please visitors, guests, tourists, customers, and clients to the best of their ability.  
Filipino professionals' distinctive work traits help improve overall morale, resulting in:
Better staff retention on account of high work satisfaction 

Decreased absenteeism and tardiness owing to strong work motivation

Greater creativity and inventiveness as they are inspired to work and excel

Bigger savings or lower costs due to fewer absences

Enhanced health conditions because of reduced work stress 

Higher revenue due to increased productivity and performance 
Large and Technically Literate Workforce To Manage Outsourced Tasks 

Approximately 51 million Filipinos are available to work immediately, according to the government census as of August 2022. The country's working-age population, from 15 years old and above, is estimated at 77 million. This means that the labor force participation rate (LFPR) stands at 66% (77 million divided by 51 million). 
Almost seven out of 10 Filipinos are willing to work at once. Most workers are millennials and Generation Z, as the current median is around 26 years old. This statistic indicates that you can assemble an effective offshore team of young remote workers who are eager to learn, adaptable, active, English-proficient, and skilled in the latest technologies. 
Colleges, universities, and training institutions across the country produce tens of thousands of graduates who are educated, energetic, and motivated to work. Most Filipinos view formal and higher education as a way to secure a better career. The country's latest literacy rate was close to 96%. 
An ample supply of employable people is advantageous when you outsource processes. Even outsourcing IT to Philippines is viable with the number of IT experts in the country. Labor force abundance translates to manageable compensation costs. When sufficient workers are accessible in the market, wages tend to be stable. In contrast, a labor shortage drives salaries and service rates, increasing expenses. 
Similar Culture and Lifestyle for a Good Customer Rapport 
A successful outsourced remote operation, such as implementing a contact center as a service (CCaaS) solution, is more likely when support agents and customers relate. The greater their cultural similarities, the better the chance of providing an excellent customer experience. 
Filipinos and Americans share many customs, practices, and values. These include religious beliefs, ethnic diversity, holiday events, respect for elders, and close family ties. 
The U.S. colonized the Philippines in 1898 and ended its rule in 1946. The almost 50-year American occupation enabled the local population to adopt and integrate Western culture and ideas such as music, fashion, food, and movies. American political, economic, and educational systems were also introduced and are still used today. 
With strong cultural resemblance, high English fluency, and a neutral accent, Filipino remote workers can easily interact with and understand American customers. Local professionals can immediately build a good customer rapport.
Below are the benefits of a good customer rapport: 
Establishes trust

. Processes are easier when offshore agents and customers are more familiar with each other. Frustrated customers listen to agents' explanations and heed their advice if they trust the agents. Customers are more patient and do not threaten to do business with someone else. 
Resolves issues fast

. Building rapport is vital when addressing customer concerns and complaints. When customers are more at ease with agents, they are more open to suggestions and willing to find ways to solve problems. 
Results in higher sales

. Customers who trust your business recommend your products and services to families, friends, coworkers, and associates. Good rapport translates to repeat sales. 
Amenable to Changing Work Shifts for Nonstop Customer Service 
Remote offshore teams in the Philippines are flexible. Team members agree to work shifts in any process, from lead generation and customer service to human resources (HR), recruitment, and technical support outsourcing. 
Filipino remote workers are willing to work anytime, be it according to different time zones, on weekends, at late hours, or on holidays. Their versatility makes off-hours a non-issue. Rotating shifts and having weekend schedules are standard employment protocols in the Philippine business process outsourcing (BPO) industry.
If you want round-the-clock customer service, outsourcing to the Philippines is ideal. If your business is based in the U.S., your on-site or onshore team can handle the day shift, while the offshore team can work at night. 
Round-the-clock operations allow your in-house employees and third-party agents to handle customer concerns, tickets, and other processes more efficiently and rapidly. Your customers encounter less wait time because agents are readily accessible to answer messages and calls. 
Other advantages of offering 24-hour service include:
Acquire customers from multiple time zones

. A business with no closing time means you are available to customers or buyers anywhere in the world. Breaking into the overseas market is achievable if you provide nonstop service.
Gain a business edge

. Round-the-clock support is an effective way to build your reputation and gain a competitive advantage over market rivals. Big e-commerce companies offer 24/7 customer service to stand out from the competition. 
Offer different communication channels

. Round-the-clock customer, technical, or sales support enables you to broaden your means of interacting with consumers. You can implement a diverse communication platform that integrates chatbots, live chat, and messaging applications.  
Decreased Legal and Management Accountabilities To Reduce Costs 
Outsourcing to remote teams from the Philippines protects you from the potential legal responsibilities of direct staff hiring. Like many in democratic nations, Filipino workers can form unions, giving them collective bargaining rights.
Establishing your own company in a foreign country also entails complying and staying updated with the different policies, standards, regulations, laws, and administrative measures.  
When you outsource tech solutions and other back-end processes, your service provider handles recruitment activities (e.g., screening, interviewing, and hiring) and addresses issues related to personnel management. It also regularly tracks functions, such as employee attendance, personal income taxes, and leaves, and submits reports for your perusal. 
Check out the HR-related advantages of outsourcing: 
Streamlined processes.

A service provider has HR professionals who can facilitate complicated legal processes and paperwork, ensuring your offshore team's compliance with laws and regulations. Noncompliance can lead to legal penalties and hefty fines. 

Access to a big talent pool.

A BPO provider has extensive recruitment connections, allowing you to get the right candidates for remote work. 

Qualified professionals.

A third-party vendor's HR team can implement performance management policies, monitor staff progress, manage cultural diversity, and resolve work-related concerns. 

Cost-effectiveness.

Operating an in-house HR department raises expenses. You must regularly pay for salaries, insurance, taxes, and benefits. Adding to these are extra work spaces, office supplies, and equipment. In contrast, a BPO firm uses its own team and infrastructure. 

Time savings.

From scouting applicants to handling payroll, HR operations are time-consuming and repetitive

. Delegating these functions to your offshore team frees up more time and effort for urgent tasks. 
More Attention to Your Strengths To Gain a Competitive Advantage 
Acquiring remote offshore teams in the Philippines enables you to concentrate on your areas of expertise. Take advantage of outsourced processes by directing your time, money, and effort to core competencies. You can focus on high-value, premium, or business-critical tasks such as launching new products or services, executing sales plans, or expanding the market. 
Outsourcing some of your operations, including data entry services, customer support, and HR, allows you to continuously innovate products or services and enhance your brand to outshine the competition. Outsourcing allows you to have laser-focused competitive and growth strategies.
Getting immersed in core competencies via offshore outsourcing paves the way for your product or service diversification or market expansion. The objective of focusing on the primary business is to build and maintain a competitive advantage over rivals. Outsourcing secondary functions to remote teams in the Philippines can help you achieve this goal. 
Achieving a competitive advantage leads to better revenue. With a higher income, you can: 
Deliver better consumer service to achieve greater customer satisfaction and brand loyalty. 

Provide all employees, including remote teams, with bigger incentives and perks for higher morale and lower attrition. 

Improve or upgrade current product and service quality to attract more buyers and raise sales. 

Spend more on employee training and upskilling to enhance productivity and performance. 

Broaden market reach faster to increase revenue streams and lessen dependence on current markets. 

Design, develop, and launch new products and services to offer customers more options. 

Invest in the latest technologies to help streamline processes, improve production, or stay ahead of the competition.
Scalable Operations for Better Cost Management

One advantage of choosing remote offshore teams in the Philippines is the ability to scale delegated tasks per business situation or requirement. Such flexibility permits you to handle operating costs better. 
A third-party vendor provides you with the right number of Filipino remote workers to avoid overspending. It also deals with your staffing issues and concerns. Your service partner can reduce the team's size without terminating workers. It can assign contractors affected by this reduction to different clients or processes. 
The BPO provider can also scale up the team's size to accommodate an increase in your transactions, contact volumes, or tasks. It can provide additional workers during busy periods such as holidays, marketing and promotional events, and major sales campaigns. Meeting a surge in demand by fielding extra remote agents is its specialty. 
Conversely, operating expenses remain unchanged when an in-house team handles processes. Whether the transaction volumes, tasks, or sales go down, the compensation of your full-time, regular employees stays the same. 
Scalability enables you to allocate tasks between your in-house team and the remote offshore team. Under this setup, your team can focus on high-value and specialized activities. Meanwhile, the work-from-home (WFH) crew takes care of tedious and time-consuming processes. 
Enhanced Digital Infrastructure for Smoother Collaboration and Interaction
The country's continued internet infrastructure improvement is one reason you should consider hiring remote offshore teams in the Philippines. Communication technology has considerably advanced over the past 10 years. Internet service providers (ISPs) delivering high-speed connections have increased nationwide to address the growing demand. 
To date, the Philippines has seven major ISPs in operation. They provide internet services using fiber-optic technology in metropolitan areas and major cities, including Metro Manila, Angeles, Baguio, Metro Davao, and Metro Cebu. These are:
Converge ICT Solutions

DITO Telecommunity

Globe Telecom

One SKY

PLDT (previously known as Philippine Long Distance Telephone Company) 

Red Fiber

Smart Communications

Starlink (Elon Musk's satellite internet service to be launched in 2023) 
This heightened digital capability has brought immediate results. Based on the January 2023 Ookla Speedtest Global Index report, the country's internet download speeds on fixed broadband and mobile have further improved. The median speed clocked in at 88 Mbps, higher than the 87 Mbps in December 2022. 
The internet speed has increased by roughly 26% since the new Philippine administration took office in July 2022. The current government has streamlined the issuance of local government unit (LGU) permits. This means that telecommunications and tech companies can swiftly establish more cellular towers and fiber-optic networks to boost speed. 
A fast and reliable internet connection is necessary for a remote offshore team to succeed. With lightning-fast speeds, performing regular tasks (e.g., emailing and browsing) and communicating with others (via videoconferencing and chatting) is easier. Interaction with customers is also smoother, contributing to a better customer experience and greater satisfaction. 
The Bottom Line
More Filipino professionals prefer to be part of an offshore team. For one, they can build a comfortable work setup. They also do not have to worry about traveling to and from work and enduring heavy road traffic daily. Working in a setting fit to their liking raises staff concentration, performance, and productivity.
Telecommuting leads to greater productivity. WFH staff can work in a quiet environment conducive to creativity and quality output.
So do you plan to have a remote offshore team in the Philippines? If yes, contact Unity Communications to help you with the process.