The Philippines is one of the world's favorite destinations for delegating information technology (IT) operations. Offshoring providers in the Philippines offer outsourced IT teams to multinational and big tech companies (e.g., Unilever and Google) and small and medium-sized businesses. 
These teams deliver different IT outsourcing services, from common tasks such as installing software and fixing glitchy desktops to sophisticated ones, including developing applications and implementing information system platforms. 
This article tells you how to successfully outsource IT to the Philippines. It also discusses the benefits and salaries of various IT positions. 
What Services Do Outsourced IT Teams in the Philippines Offer?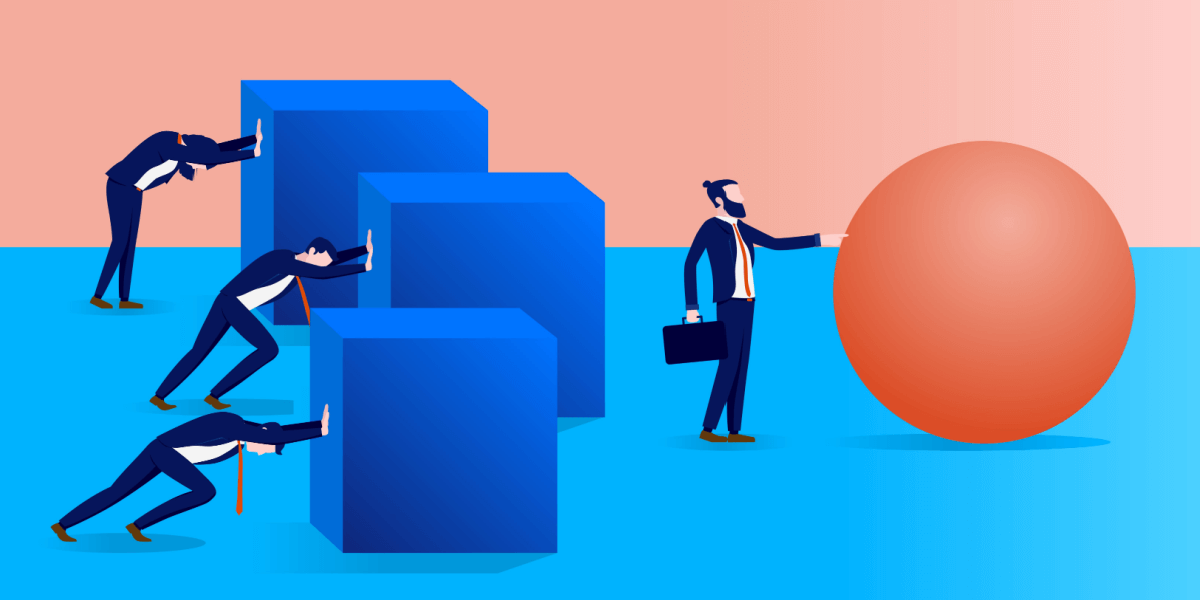 The following are some outsourced technical services that Filipino IT teams provide:
Animation

. 2D and 3D animators form a team to produce digital images for films, infographics, TV advertising, brochures, video games, training modules, explainer videos, and social media. 

Application programming interface (API)

.

Professionals develop codes to integrate two different software, designing APIs for mobile applications and cloud computing.

Database administration

. A third-party team comprises database administrators who install, operate, and run your software. They also track, extract, load, recover, and backup data to keep your operations running smoothly. 

Data analysis

. An outsourced IT team has a data researcher or a reporting analyst skilled in evaluating, cleaning, and changing your data. This individual generates reports that show critical information for your business. 

Data synchronization

. An outsourced tech team runs your data simultaneously across digital devices in your organization for uniformity and to apply regular updates.

Help desk

. A support team is the initial contact point for all technical questions, concerns, and issues. It resolves simple problems and escalates the difficult ones to more experienced colleagues (see

technical support

).  

IT consulting

. Technical professionals help you incorporate technology plans into your business objectives or processes. They are experts in strategic, architectural, operational, and deployment support.

Network configuration

. An outsourced IT team handles, organizes, and maintains your system network with the correct policies and controls. It ensures data flow and use are smooth, secure, and stable. 

Technical support

. This team handles complicated technical issues beyond a help desk's capability. It deals with more time-consuming and detailed tasks such as fixing defective hardware or a crashed system. 
What Are the Advantages of Outsourcing IT to the Philippines?
There are many reasons why outsourcing to the Philippines is a wise choice. Here are the benefits of outsourcing IT to the Philippines:
Lower Service Charges To Decrease Operating Expenses
Third-party providers that offer outsourced IT teams in the Philippines charge affordable rates for their services, partly due to the low salary costs incurred. This allows them to offer lower fees than most of their counterparts. 
For instance, look at the average monthly salaries of software developers and programmers in the 20 countries that provide offshore IT services.  
| Country  | Average Monthly Rate of Software Developers and Programmers (per month in U.S. dollars) |
| --- | --- |
| India  | 355 |
| Ukraine  | 572 |
| Nigeria | 680 |
| Vietnam  | 742 |
| Philippines | 746  |
| Colombia  | 912 |
| Kenya | 1,081 |
| Hungary | 1,239 |
| Poland | 1,567 |
| Malaysia | 1,573 |
| Brazil  | 1,692 |
| Mexico | 1,695 |
| Romania | 1,081 |
| Peru | 1,084 |
| South Africa | 1,837 |
| Chile | 2,152 |
| Slovakia | 2,165 |
| Czech Republic | 2,519 |
| China | 4,213 |
| Australia  | 5,426 |
Source: Salary Explorer.com. Salary figures were as of February 9, 2023, and converted to U.S. dollars for consistency. 
Based on the table above, the average salary of a Filipino software developer is about $746 per month or $8,952 per year. In Australia, the monthly rate is $5,426 or $65,112 per year. You then save $56,160 ($65,112 minus $8,952) annually when you outsource tech solutions to the Philippines.  
The above cost illustration and salary figures are estimates. To know the exact costs and pricing details of outsourcing, contact a service provider. 
Despite not having the lowest salary in the world (behind Vietnam, Nigeria, Ukraine, and India), the Philippines has certain advantages that make it stand out. Keep reading to find out. 
Familiarity With Western Culture To Foster Customer Trust
You increase the chances of success for outsourced processes such as a contact center as a service (CCaaS) solution when your IT support staff and customers connect due to cultural affinities. The faster and better your team understands consumers, the quicker they deliver excellent customer satisfaction and experience. 
The Philippines was a U.S. colony for nearly half a century. That is why Filipinos and Americans share many similar ways of life and traditions. The same religious beliefs (Christians and Roman Catholics), holiday events (Christmas), and lifestyles (Hollywood movies, American music, and food) are examples. 
When outsourced IT teams can build customer rapport quickly, they can: 
Resolve concerns faster

. When customers have high confidence in your staff, they are more open to finding ways to solve issues. 
Lead to higher sales

. Happy customers are likely to endorse your products and services to others, generating potential buyers. Good rapport can also result in repeat purchases.

Fortify trust

. Customers are more patient with agents who earn their trust and confidence. But they must always receive high-quality service to retain their loyalty. 
Upbeat and Friendly Attitude To Promote Team Spirit and Better Service
The distinctive work characteristics among Filipino tech professionals are a significant benefit when outsourcing IT teams from the country. These qualities make the Philippines different from the rest of the offshoring destinations.
These positive work traits include the following: 
Service-oriented

. Filipino workers are innately cordial with foreigners, newcomers, and outsiders. Hospitality is ingrained in the local culture. Serving customers and clients is natural to them. 
Respectful

. Most Filipino professionals call those seniors to them "TL," "sir," "ma'am," or "boss." High regard for superiors signifies discipline, obedience, and commitment toward work and management.  

Persistent and resourceful

. Many local workers are diligent and energetic. They find ways to overcome difficulties or resolve work-related issues with patience. 

Responsible and autonomous.

Most Filipino professionals are dependable workers. They are active listeners and fast learners. When they are familiar with work, they can independently perform tasks to meet your expectations. 
Optimistic

. Looking at the silver lining is inherent among Filipino workers. Despite a difficult situation, they continue working and serving customers with a cheerful attitude. This positive trait keeps good customer relations and overall performance intact. 
Willingness To Shift Schedules for Continuous Customer Support 
Filipino workers are adaptable and are not picky about work shifts. They are open to performing tasks on weekends, holidays, or late hours and following different time zones. Rotating shifts and weekend schedules are normal in the country's business process outsourcing (BPO) industry.
Outsourcing IT teams to the Philippines makes it possible to provide continuous technical support. When based in the U.S., your onshore or on-site workers engage in customer assistance during the day. Your offshore team picks up where your in-house staff leaves off. 
When offering 24/7 service, you can:
Introduce various communication channels

. Round-the-clock technical assistance makes multichannel communication platforms feasible. Aside from phone calls and email, you can diversify into messaging applications, live chat, self-service options, and chatbots. 
Gain more customers in different parts of the world

. A business that operates 24/7 allows customers worldwide to buy your products or services and access your customer or technical support at any time. Round-the-clock availability is a proven strategy to expand your market, build your image, and hone your business edge over market rivals. 
Proficiency in English for Smooth Customer Communication Experience 
Over the past years, the Philippines has remained in the "high English proficiency" classification of the EF English Proficiency Index (EF EPI).
Strong English skills enable Filipino tech workers to easily collaborate and communicate with customers. Discussing assigned tasks, addressing consumer issues, and facilitating transactions are more fluid without language barriers. Back-office outsourcing operations are executed more efficiently with better agent-customer interaction.  
An outsourced IT team proficient in English can resolve consumer inquiries and issues more persuasively, delivering a great customer experience and achieving high satisfaction. 
Enhanced customer satisfaction and experience translate to: 
More favorable feedback

. Providing first-rate experiences to customers increases product or service trustworthiness, which in turn increases repeat purchases.

Minimized acquisition expenses

. Your advertising and marketing costs decrease because your current customer base continues to sustain sales due to their loyalty. 

Improved brand image

. Your product, service, or company reputation surpasses your competitors. A stronger brand image puts you ahead of your market rivals.  
Developed Internet Infrastructure for Flawless Connectivity 
The Philippines has advanced considerably with its communication technology over the last decade. Seven major internet service providers (ISPs) offer affordable high-speed connections using fiber-optic technology. They are accessible in the metropolises and main cities where most BPO offices are, including Metro Manila, Angeles, Metro Davao, Metro Cebu, and Baguio.
Ookla's latest Speedtest Global Index reported that the country's fixed broadband median speed accelerated to about 87 Mbps in December 2022 from 81 Mbps in November. Similarly, the mobile median speed rose to roughly 25 Mbps from 24 Mbps month on month.
Breakneck internet speed has become a reality since the new Philippine administration started in the second half of 2022. The current administration has simplified the issuance of local government unit (LGU) permits or licenses. This enabled telecommunications and tech companies to build more cellular sites and fiber-optic systems for faster connectivity. 
A reliable and speedy internet connection is necessary for technical support outsourcing and other delegated processes. Accomplishing regular tasks and communicating with others are hassle-free with seamless connectivity. Fluid customer interaction also results in a better experience. 
Scalable Operations To Optimize Costs 
One benefit to enjoy when you outsource IT teams from the Philippines is the capability to scale assigned activities based on your business needs or conditions. With more flexibility comes better cost management. 
A service provider can staff you with the right number of Filipino IT professionals so that you can avoid overspending. It also addresses your third-party team's work-related problems and concerns. Your BPO partner can decrease the team size without laying off workers. In cases of team reduction, it typically transfers contractors to other processes or clients.
The BPO company can also immediately expand the team's size when your business experiences higher transaction, task, or customer contact volumes. It can field additional trained agents during busy months and holidays without operational interruptions. 
An advantage of scalability is that operating expenses decrease when business situations are temporarily unfavorable. This is in contrast to running an in-house team. If transaction, task, sales, or customer contact volumes slacken, the compensation of your regular and full-time staff remains the same. 
Additionally, scalability allows you to distribute tasks between your in-house team and the outsourced IT team. Under this system, your team takes on complex and high-value processes. Meanwhile, the Filipino IT team deals with common but time-consuming activities. 
Sizable Workforce To Handle Outsourced IT Processes
The Philippine Department of Labor and Employment (DOLE) reports that IT professionals, such as help desk technicians, technical support agents, web developers, and software engineers, are included in the country's top key employment generators. 
The said IT positions, which belong to the information technology and business process management (IT-BPM) sector, are continuously increasing due to the rising popularity of remote work. The shift from on-site or in-person settings began to grow during the pandemic. 
The high demand for such professions enables colleges, universities, and training establishments nationwide to generate tens of thousands of computer science graduates and IT-related degrees annually. 
Outsourcing IT teams from the Philippines can resolve the current global shortage of tech workers. Third-party vendors can provide a local workforce of mostly millennials and Generation Z. These groups, between 18 and 42, are adaptable, motivated, and technically skilled. They are expected to be in the workforce for at least 20 years. 
A steady supply of technically literate workers means your business is unlikely to experience interruptions in the near future. A salary hike due to the labor shortage will not happen soon, either. 
What Are the Salaries of Outsourced IT Roles in the Philippines? 

Below are the average monthly salaries of some outsourced IT positions: 
| | |
| --- | --- |
| Position | Average Salary (per month in U.S. dollars) |
| Animator | 342 |
| .NET developer | 820 |
| 2D artist | 813 |
| 3D animator | 687 |
| Back-end web developer | 793 |
| C++ developer | 912 |
| Data engineer | 819 |
| Desktop support technician | 317 |
| Digital designer | 529 |
| Entry-level technical support | 551 |
| Front-end web developer | 844 |
| Full-stack web developer | 962 |
| GIS specialist | 1,107 |
| Graphic designer | 480 |
| Help desk analyst | 546 |
| Help desk support | 564 |
| Help desk technician | 766 |
| IT assistant | 311 |
| IT technician | 387 |
| Java developer  | 910 |
| JavaScript developer | 819 |
| Multimedia designer | 637 |
| Network administrator | 653 |
| Network architect | 1,287 |
| Network consultant | 553 |
| Network security engineer | 803 |
| PHP developer | 646 |
| Python developer | 1,078 |
| Server engineer | 543 |
| Software engineer | 759 |
| SQL developer | 893 |
| Support analyst | 618 |
| Systems/Network engineer | 580 |
| Video editor | 583 |
Note: All data were culled from Indeed.com. Salary figures were converted from Philippine pesos (PHP) to U.S. dollars and rounded off. The exchange rate was PHP54.79 to $1 as of February 9, 2023.
The salary figures vary per service provider. Contact a BPO company to learn about their exact costs and services. 
What Are the Steps in Outsourcing IT Teams from the Philippines?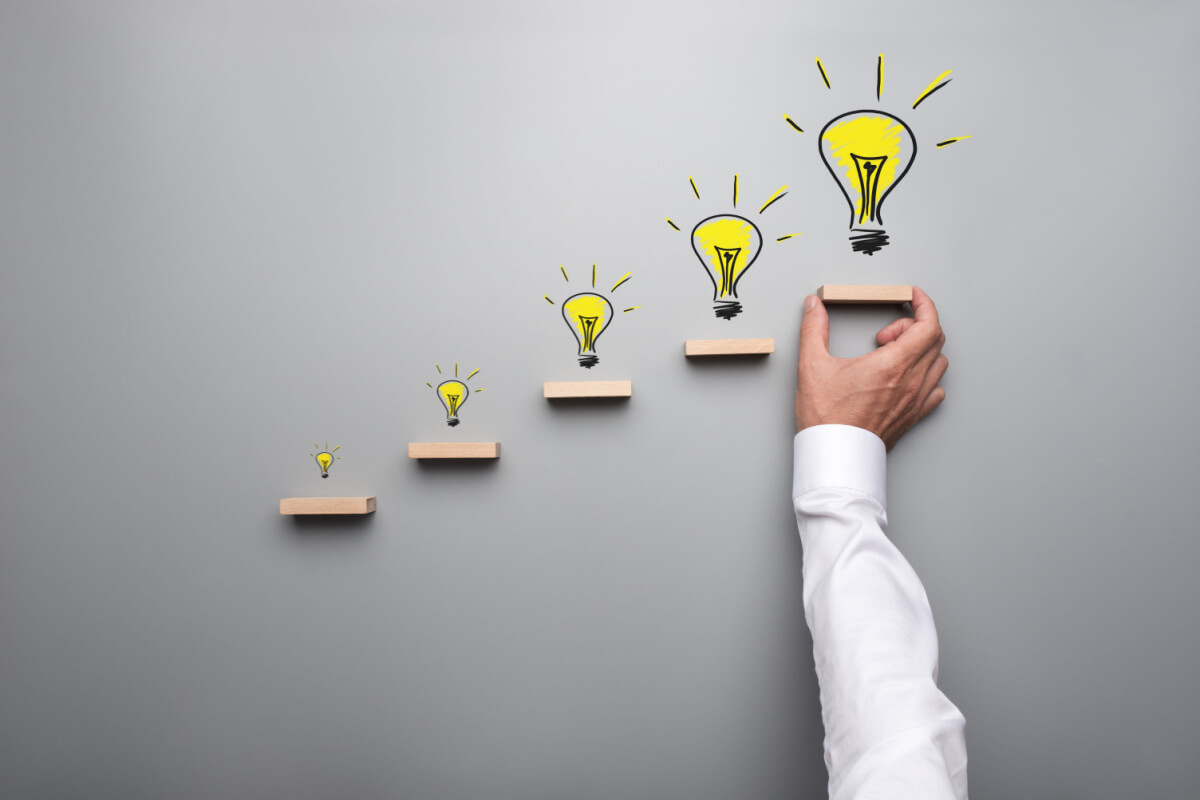 The following list guides you in outsourcing IT processes to the Philippines: 
1. Specify Business Objectives and Requirements 
Before teaming up with a Philippine BPO provider, develop a clear outsourcing plan. Evaluate your goals and needs. Write down why you want to outsource data entry services, tech support, customer service, or similar processes. Do you want to outsource because you want to:
Attain higher revenue for expansion?

Invest more time in the core business to improve competitiveness? 

Decrease operating expenses for more cash reserves?

Be agile to deal with unforeseen problems? 

Raise brand loyalty for repeat sales?

Obtain the best technologies for more efficient operations? 
After specifying the details, consider these tips: 
Acquire the right team size

. The number of IT agents you outsource depends on your contact volumes, tasks, or processes.

Select your communication channels

. Know your customers' favorite communication channels, including messaging apps, social media, phone calls, live chat, and email. 
2. Examine as Many BPO Providers as Possible
The Philippine BPO industry has numerous service providers. Below are some pointers to help you shop for the right one.
Conduct a thorough check.

Get as much useful information as you can per BPO candidate. Check their websites and independent online sources. 

Check privacy and security protocols.

Your prospect must use the latest technologies that protect confidential and crucial information about your company, customers, and clients. 

Choose a dedicated team.

Get a service provider with a specialized group to work solely on your IT functions for higher-quality customer service. 

Learn about experience and expertise.

Know more about your prospects' outsourcing experience and client companies. Choose candidates with subject-matter experts. 
3. Ask for a Complete List of Costs
Request that prospects provide their full-service fees for outsourced tasks, especially hidden or additional expenses. Some companies might charge you for extra services not listed in the contract. Be detailed when examining their pricing packages.
BPO providers have different service fees. Review and compare each one. List the advantages and drawbacks of each package and calculate the total expenses. Short-list potential partners by picking the providers that will minimize costs and maximize gains. 
Here are examples of the pricing models that service providers offer: 
Transaction-based

Fixed price

Cost-plus type

Performance-based

Profit-sharing
4. Send a Request for Proposal (RFP) to Short-listed Prospects 
Generate and submit an RFP to short-listed BPO companies. You need an RFP to gather price quotes from the candidates and ask them to join in a bidding process. You aim to get the most acceptable price and the best service. 
Your RFP must have the following:
Work process particulars 

Engagement time frame

Outsourced task budget 

Solutions from the service provider for each work process
Check each proposal received from interested groups. Pick the provider with the best offer, seal the deal, and prepare a service-level agreement (SLA). 
An SLA is a written contract between you and your new Philippine BPO provider. It outlines the services the provider must deliver and the standards both groups must observe. 
5. Track Outsourced IT Processes
Ensure that the delegated tasks match your overall business goals when you outsource IT to the Philippines. Monitor your BPO partner's output, efficiency, and operation with two proven measurements: 
Qualitative

refers to the outsourced IT professionals' knowledge of your operations, products, and services. It also includes soft skills such as teamwork, creativity, problem-solving, and active listening. 
Quantitative

gauges the team's performance and productivity using key performance indicators (KPIs) or metrics. Examples of KPIs are customer satisfaction scores, first response time, net promoter scores, and average resolution time. 
6. Maintain a Solid Relationship With the BPO Partner 
Collaborating with a BPO provider in the Philippines is the start of a business relationship that can endure for several years, so long as you are happy with its performance. You should also deliver on your promises if the provider meets your expectations. 
Sustaining your business relationship with the service partner is critical. This increases your chances of achieving short-term and long-term goals. Your local partner helps you grow during good times and get through challenging periods. 
Regular communication is vital to enhance and strengthen trust between you and your partner. Interaction is necessary, especially when things are not going according to plan. Open communication de-escalates and resolves issues.
The Bottom Line
You enjoy some, if not all, of the benefits listed here in this article when you outsource IT to the Philippines. Aside from lower outsourcing costs, Filipinos' positive work traits, English proficiency, and a significant IT workforce are the elements that make the country a top outsourcing destination.
When outsourcing for the first time, expect some hiccups. You might face hurdles and issues while transitioning and getting acquainted with the process. Your management experience and business expertise, along with your reliable outsourced Philippine team, can help you succeed in the long haul.