Written by Allie Delos Santos
Outsourcing work to the Philippines offers many benefits. It saves on costs, improves productivity, extends operating hours for customers, and reduces risks. If you are planning to implement this strategy to bolster your business operations, then it will be wise to understand the country's outsourcing capabilities.
Offshoring providers in the Philippines employ quality workers who can perform various tasks. This article lists the common tasks you can delegate to your remote team in the Philippines.
10 Tasks You Can Outsource to the Philippines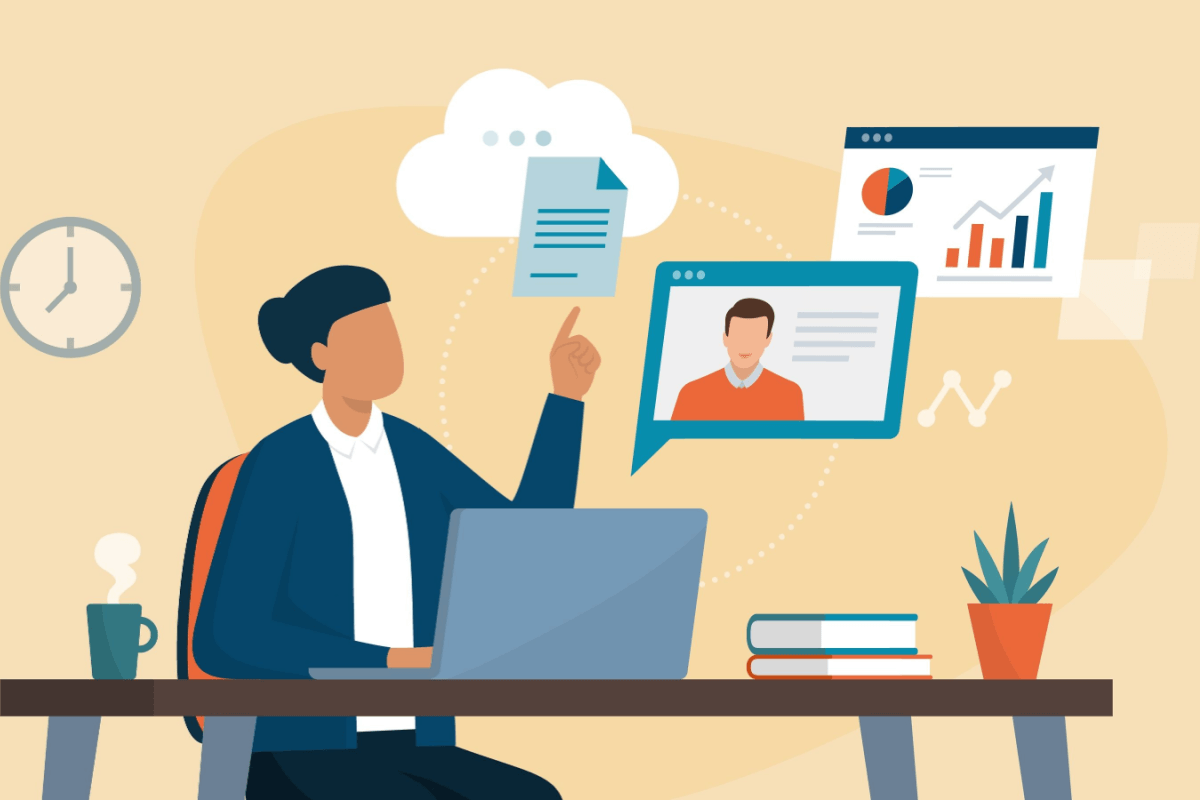 Clients often ask what offshore teams in the Philippines can do. Instead of answering that with a long list of tasks, take the opposite approach and start with what they cannot handle. Offshore teams cannot perform tasks requiring workers to be physically present but can accomplish anything else.
A successful offshoring engagement requires change and innovation. Traditional companies might think they cannot complete certain tasks offshore. But to their surprise, many business process outsourcing (BPO) firms in the Philippines perform and excel in those functions.
Thus, most businesses are better off outsourcing work to the Philippines due to cost savings and increased productivity. 
Here are some examples of the processes you can outsource offshore:
1. Data management: Improve Organization, Performance, and Response Time
Heavy workloads affect employee productivity due to the number of tasks with urgent deadlines. Outsourcing some of your data entry services helps ease the burden. You can tap into Philippine BPO companies to access efficient, cost-effective data management solutions.
Outsourcing this service improves your database organization and performance. It also reduces downtime and enables you to respond quickly during service interruptions.
Examples of data management tasks are as follows:
Compiling, sorting, and verifying information

Interpreting and analyzing data

Encoding entries on cloud-based software

Creating accounts and uploading files to the system

Preventing data loss and security breaches

Ensuring compliance with data privacy laws and regulations
2. Contact Center: Boost Customer Satisfaction 
Customer satisfaction is vital to business growth. Integrating a contact center as a service (CCaaS) solution with effective customer support improves brand reputation, enhances client profiling, and generates more sales. Companies enjoy seamless business-to-consumer interactions with the help of experienced offshore agents.
A reliable BPO provider offers flexible contact center service fees for businesses of all sizes. A top-notch CCaaS solution creates remarkable client experiences. Thus, companies can enhance customer satisfaction, increase economies of scale, and expedite digital transformation.
Agents perform many contact center activities, such as:
Answering inbound calls and making outbound calls

Following up on customer tickets

Managing and streamlining calls in the system

Updating the customer database

Collecting customer feedback

Processing orders and payments

Dealing with customer complaints

Cross-selling and upselling products and services

Performing market research
Partnering with an offshore contact center provider in the Philippines is smart. Filipinos are highly proficient English speakers with neutral accents. They are also known for their friendly and respectful attitude, which are important in customer service.
3. Back-office Tasks: Boost Scalability With Outsourcing
A customer-facing team generates sales and profits, but it needs support. Hence, an efficient back-office team is crucial.
Back-office outsourcing involves transferring the management of labor-intensive administrative duties to a third party. This way, companies can focus on their core competencies and spend less time on secondary tasks. Outsourcing administrative work boosts scalability and flexibility, gives access to competent staff, and frees companies from escalating operating costs.
Remote teams work on a variety of back-office tasks, including:
Researching specific topics and products (for presentation purposes, for example)

Scheduling events, meetings, and travels

Managing emails and calendars

Managing the client database

Requesting quotes from vendors

Preparing and following up on invoices

Drafting project plans

Supporting the accounting department

Filing annual returns and confirmation statement filing

Placing orders for supplies

Preparing manuals and system documentation
4. Payroll and Finance: Optimize Your Financial Management
Preparing payroll, filing taxes, fielding unforeseen expenditures, and managing cash flow are rarely anyone's favorite tasks. The good news is that outsourcing accounting work to the Philippines is easy and efficient. 
Filipino accountants and bookkeepers are some of the best in Asia. The Philippines has a highly competitive accounting program and over 100 years of experience producing top talent in the field. Accounting is so competitive in the country that only one out of every three graduates passes the Certified Public Accountant Licensure Exam (CPALE).
This level of knowledge and experience, excellent command of the English language, and knack for the latest bookkeeping and accounting tools make Filipino staff the best fit for your accounting needs.
Payroll officers and accounting staff manage tasks such as:
Preparing monthly payroll

Following up on debtors and invoices

Managing budget and cash flow forecasting

Preparing financial statements

Organizing quarterly or annual value-added tax (VAT) returns

Coordinating with the taxation office to solve issues

Ensuring compliance
5. Digital Marketing: Drive Growth With PPC, SEO, and Content Creation
An effective digital marketing strategy helps you quickly reach a wider audience, which is ideal if you are still building awareness for your brand. Pairing organic marketing strategies with paid campaigns helps you build a stable stream of leads and convert them into paying customers.
If you have minimal experience in digital marketing, consider outsourcing the work to the Philippines.
Offshore digital marketing teams often help clients with the following:
Managing a growth campaign

Running social media advertisements

Monitoring pay-per-click (PPC) performance

Optimizing content for various search engines

Tracking campaign conversions

Conducting client reports and updates

Writing landing pages and blog content
6. Creative Design: Create Engaging Graphics and Copies 
Brand recognition is vital in today's saturated market. Customer perceptions, loyalty, and brand positioning are crucial for businesses to stay relevant.
Creative design services pair well with digital marketing strategies. Together, they drive organizational success and growth. Effective creative design helps you promote your brand, products, and services in an engaging way that attracts and converts prospects.
Partner with a trusted Filipino creative design team to launch interesting graphics, videos, websites, and user experiences (UX).
A remote creative design team handles the following tasks on your behalf:
Writing quality copy tailored to your brand image

Generating design quotes

Creating layouts and presenting campaign briefs

Using computer-aided design software to create visuals

Coordinating with team members to identify necessary elements

Communicating with clients to discuss deliverables and campaign goals

Presenting drafts to clients
7. Software and Website Management: Optimize Digital Presence 
This task involves ensuring your website and application are functional, professional, and up-to-date. Website and software management includes security, general maintenance, long-term site development, and content management.
Outsource tech solutions with an experienced BPO provider in the Philippines to find the best software engineers, complete with a tech stack including UX design and implementation. Offshore web designers and software developers help you produce high-quality results without incurring high costs.
A remote website and software management team can help you with the following:
Configuring the website layout

Writing and deploying site code

Testing the website for usability and experience

Turning application concepts into functional software code

Customizing pre-built platforms

Developing and improving business applications 

Communicating with clients to discuss new software features and functions
8. Information Technology: Receive Quality IT Support at a Fraction of the Cost
First-rate information technology (IT) specialists in the Philippines make it a top technical support outsourcing destination. Compared to other BPO destinations, the Philippines has considerable infrastructure, capabilities, and technical skills.
Whether it be help desk solutions or technical support, Filipino IT professionals deliver quality insights and outputs at a fraction of the price of in-house services. Working with an offshore collaborator lets you focus on primary tasks and business growth.
Outsourcing IT work to the Philippines lets you offload the following tasks:
Assisting users with software or hardware issues

Troubleshooting computer problems for end users

Creating and managing work logs

Acting as an escalation resource

Onboarding employees on new technologies

Maintaining company infrastructure

Conducting software updates

Configuring the privacy system by adding or deleting end users
9. Operations Management: Retain Employees With Effective Managers
Clients sometimes think they can assign only simple, menial tasks when outsourcing work to the Philippines. But this is very far from the truth. Companies can also outsource leadership roles, such as operations management to Filipinos.
As the title implies, operations management involves overseeing day-to-day business activities. If you have multiple departments or businesses, having an operations manager helps you free up more time.
An effective operations manager also helps retain employees. Filipinos are empathetic yet competitive, making them suitable for this position.
On top of managing daily activities, operations managers also:
Help improve internal processes;

Find tools that can increase efficiency and streamline workflow;

Draft team policies;

Train new hires; 

Offer mentorship to employees; and

Write reports and present suggestions to refine overall operations.
10. Annotation Services: Enhance Labeling for Improved AI/ML models
Delegate your annotation tasks to Filipino experts. A reputable BPO company delivers full, timely, and safe annotation services. Skilled labelers perform the task well and deliver results that meet your standards and needs.
With the help of skilled annotators, you can achieve prime labeling and vastly improve your artificial intelligence and machine learning (AI and ML) models.
Here are some examples of annotation tasks you can delegate:
Identifying lanes and determining objects to train self-driving cars

Training robots to identify accurate measurements and location

Teaching warehouse bots to differentiate parts of a conveyor belt

Auto-tagging products to improve product searching experience for online stores

Detecting images for drone imagery and robotics

Mapping aerial views

Transcribing sign language
The Bottom Line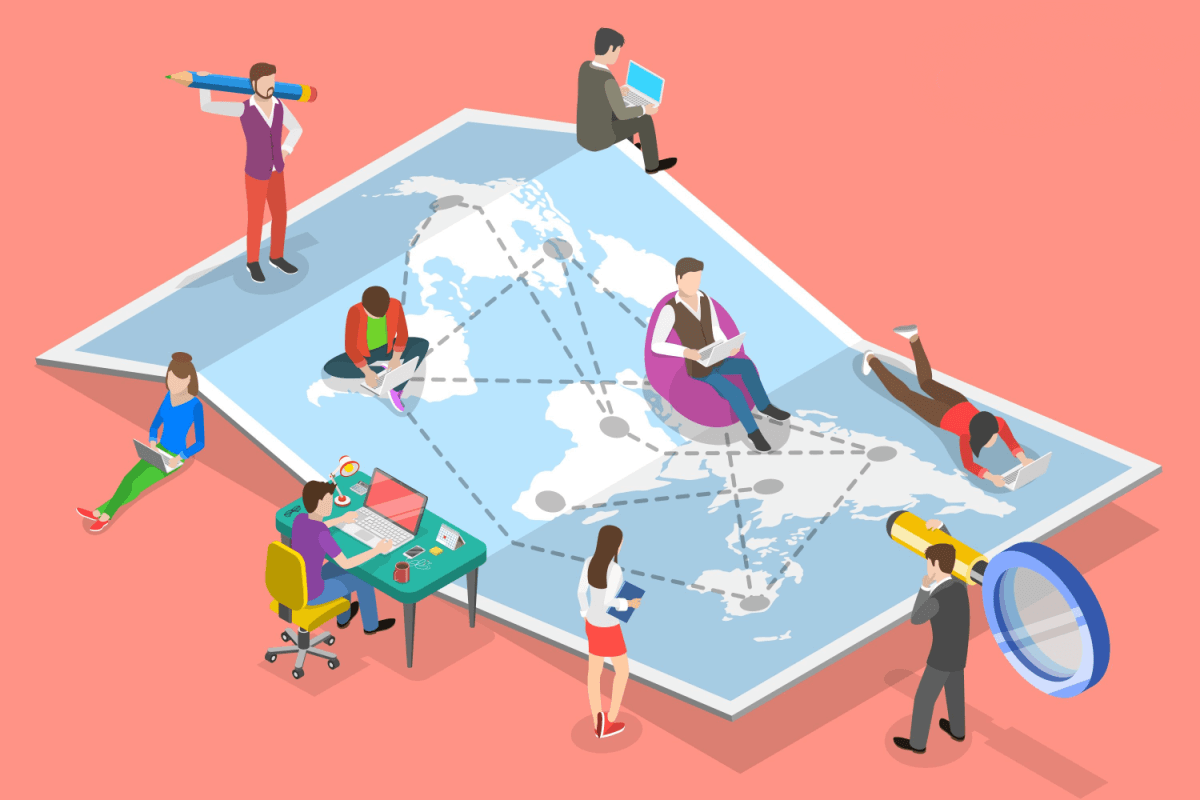 Some might think Filipino professionals can handle only customer support and data entry. The truth is that clients can assign many other tasks to Filipino workers. They are highly talented and skilled in various business functions such as digital marketing, finance, IT, and creative design.
Now that you know the tasks you can delegate to offshore teams in the Philippines, you can start thinking about how to ensure a smooth transition. Hiring remote teams lets you take your businesses to greater heights.
Let us know the positions you want to fill to start outsourcing work to the Philippines. Book a call now to get the answers you need.