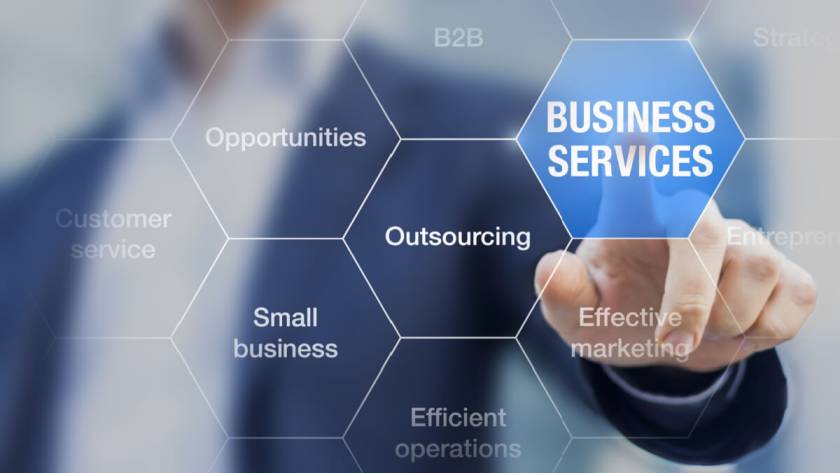 Written by Dion Jay Tality
Are you planning to scale operations and reduce expenditures? Work with an offshoring provider in the Philippines! The country has become a top outsourcing destination globally due to its skilled workforce, competitive pricing, and favorable business environment.
This page tackles everything you need to know about outsourcing services in the Philippines in 2023. Read on to learn more about:
Offshore outsourcing,

The Philippine outsourcing landscape,

Types of outsourced services in the country,

Its potential benefits and risks, and

How to make the most of the country's outsourcing services.
Let us dive right in!
What Is Offshore Outsourcing?
Offshore outsourcing entails subcontracting services to a third-party provider in a distant country. It involves moving parts or all of your business operations—processes, functions, or tasks—to a foreign location. 
Companies of all sizes can also employ front- and back-office outsourcing onshore or nearshore. Most simply choose offshore outsourcing to reduce labor and operating expenses while optimizing workflows.
Top outsourcing hubs can be found in every corner of the world, whether in Asia, Latin America, or Europe. However, most businesses opt for outsourcing services in the Philippines, India, Poland, Ukraine, and Malaysia. 
India has long been a leading outsourcing destination known for its information technology (IT) services. The Philippines follows closely behind and is notable for voice-related services due to its highly skilled workforce, strong English language proficiency, and customer-centric operations.
Explore the outsourcing landscape in the Philippines in the next section.
An Overview of the BPO Landscape in the Philippines
The Philippines has become a premier destination for business process outsourcing (BPO) and other offshoring services. Companies outsource business functions, such as customer service, sales, administrative work, and creative output, to BPO firms in the country.
The country's hard-earned title as the world's BPO capital speaks for itself. The country has a proven track record of outsourcing due to its diverse talent pool, high English language proficiency, full government support, favorable laws and regulations, and ideal business environment.
Let us look at the past, present, and future of the Philippine BPO landscape.
A Glimpse of the Past
The Philippine outsourcing industry has come a long way since its inception in 1992. History would tell us that Accenture was the first to outsource services in the country. Sykes and eTelecare later became monumental when they established the first multinational BPO company and call center, respectively. 
The Philippine government has since implemented policies and programs to support the BPO industry's market growth. It first enacted the Special Economic Zone (SEZ) Act, welcoming local and foreign investments. To this day, this Act seeks to create more job opportunities and boost the country's economy.
The Philippines was initially known as the world's call center capital. It became the world's BPO capital in 2010, employing 525,000 agents and generating almost $9 billion in revenue. In 2018, the country ranked second on the Tholons Top 50 Digital Nations list. Colliers cited that it could capture a bigger share of the global BPO market.
A Closer Look at the Present
The Philippine outsourcing industry is thriving, with over 700 BPO companies nationwide. Take it from the Outsourcing Journal report about the country's information technology and business process management (IT-BPM) industry. This sector ranks first in voice-related services, comprising 13% of the global BPO market share.
The IT and Business Process Association of the Philippines (IBPAP) also reported that the country's IT-BPM industry generated $32.5 billion in revenue last year, up from $29.5 billion in 2021, resulting in a 10.3% increase. The following segments are responsible for this growth:
Banking, financial services, and insurance (BFSI)

Healthcare

Retail

IT and telecommunications
Further, IBPAP saw an 8.4% increase in full-time employees (FTEs) from 1.44 million FTEs in 2021 to 1.57 million FTEs in 2022. Before this, IBPAP had long recognized the IT-BPM industry's significant milestones as follows:
Largest job generator in the country

, creating 1.44 million direct jobs in 2021 alone.

The biggest contributor to the local economy,

comprising 7.5% of the country's gross

domestic product (GDP). 
With these impressive numbers, it is clear that outsourcing services to the Philippines is a wise business decision.
A Peek into the Future
The Philippine BPO industry will continue its market expansion. The same Outsourcing Journal report cited that BPO companies in the country must focus on certain imperatives to unlock the IT-BPM industry's growth potential. These key initiatives are as follows:
Accelerating digital transformation.

Leverage the latest digital tools and technologies, such as artificial intelligence (AI), automation, and cloud-based applications.
Easing business operations.

Improve overall services, from registrations and deployment to ongoing operations and business optimization.
Strengthening the nation's position.

Stay up-to-date with vertical evolution, changing regulations, and industry trends.
Fortifying the country's IT-BPM ecosystem.

Focus on the Philippine government's initiatives, such as building BPO firms in the

Next Digital Cities

.
Businesses looking to outsource to the country should also study the latest BPO industry trends. They must align their outsourcing initiatives with what the country offers. By doing so, they can maximize the industry's growth potential and minimize its risks.
Types of Outsourcing Services in the Philippines
The Philippines is a leading outsourcing destination for various reasons. It offers a wide range of services for front-office or back-end operations. It serves businesses of all sizes from different sectors, from contact centers and IT to healthcare and e-commerce.
Let us explore the different Philippine outsourcing services per industry below. 
1. Contact Center Industry
The Philippines was first recognized as the world's call center capital. Numerous call centers boomed in the country in the early 2000s. To keep up with industry trends, these centers transitioned into contact centers. 
Philippine BPO companies now use contact center as a service (CCaaS) solutions to offer the following customer-facing functions through multiple communication channels:
Customer service

is the most commonly outsourced business function in the country. It involves assisting customers via phone calls, email support, and live chat. Representatives answer questions, process requests, and resolve issues.
Sales or telemarketing

is another customer-facing task commonly outsourced in the country. Agents contact potential and existing customers via phone or email. Their goal is to promote your brand and sell products or services.
Billing and collections

are typically outsourced in the country. Big companies from various industries, such as BFSI and IT and telecommunications, tap BPO firms to handle their billing processes and collect customer payments.
2. IT Outsourcing (ITO) Sector
The most frequently outsourced service is IT (54%), then finance (44%), payroll (32%), and customer service (22%). India excels in ITO, along with emerging BPO destinations such as Poland and Ukraine. 
However, the list will not be complete without the following IT outsourcing services in the Philippines:
IT support

provides technical assistance to end users, whether customers or employees. IT professionals perform troubleshooting, hardware deployment, software updates, system maintenance, and network management.
Technical support outsourcing,

common in the Philippines, is similar to IT support. However, this function focuses more on resolving technical issues with technological products. On top of these products are computer devices and mobile phones.
A

help desk

is a single point of contact (SPOC) for all end-user concerns. Companies usually build their help desks in the Philippines to access technical expertise and technology and save costs. Help-desk agents provide a combination of technical and customer support. 
3. Healthcare BPO Industry
The pandemic has further accelerated the booming BPO industry in healthcare. Clinics, hospitals, and other healthcare organizations outsource non-clinical functions to prioritize their core operations—providing medical care. 
The Philippine outsourcing sector employs graduates in the medical field and offers services such as the following:
Medical transcription

is simply transcribing medical notes into digital documents. Medical transcriptionists listen to recorded audio files of health professionals and turn them into medical reports. This function requires agents with healthcare backgrounds.
Medical coding and billing

entail coding medical services and generating superbills. Medical coders use HCPCS, ICD, and CPT codes for medical diagnoses and procedures, while billing specialists calculate medical services and produce invoices submitted to patients or insurers.
Claims processing

involves reviewing submitted claims and adjudicating them for the denial or approval of health insurance coverage. When approved, insurance providers pay for the medical services rendered to patients or members.
4. E-commerce Outsourcing Sector
The e-commerce industry has exponentially boomed due to the pandemic. Entrepreneurs, retail business owners, and consumers have seen the benefits of doing business digitally. 
Because of the growing popularity of this sector and its demands, many e-commerce businesses choose to outsource services to the Philippines.
Data entry services

are common in the country. This business function entails recording information in a digital format. It also involves organizing and securing business data and customer information.
Order fulfillment

entails managing the customer's buying process. It starts with order placement and ends with product shipping. Somewhere in between, BPO agents process order requests and coordinate with back-end teams for product sorting and packaging.
E-commerce customer support

provides customer service to online shoppers via phone, email, or chat. BPO agents answer product questions, process orders, provide status updates, and even handle customer complaints.
5. Creative Outsourcing Industry
The creative outsourcing industry has recently grown and expanded. Businesses of all sizes outsource to cut costs and access creative experts, such as digital marketers, content creators, and graphic designers. 
Companies considering outsourcing the following creative services to the Philippines:
Content creation

involves creating written, visual, or multimedia content for businesses. For example, companies hire content writers for their blog posts and copywriters for marketing materials.
Graphic design

entails creating visual designs for businesses, including logos, brochures, and website images. Companies work with graphic designers to produce outstanding visuals without breaking the bank.
Website development

involves designing and building websites for businesses. Companies find it cheaper to outsource this function to web developers in the Philippines. While saving on labor costs, they access expertise and guarantee quality work.
6. Admin Work for All Industries
The last on the list are administrative functions. Businesses across different industries have tons of administrative tasks to handle. They outsource these tasks to third-party service providers because they need to focus on core operations. 
The Philippines is at the top of their list, offering the following outsourcing services:
Accounting and financial services (A&F)

entail managing a company's financial records. BPO agents handle tasks such as bookkeeping, financial accounting, and tax filing.
Human resource (HR) outsourcing

involves handling various HR functions. These tasks include recruitment, onboarding, and employee management.
Payroll outsourcing

handles employee salary computation and disbursement. BPO agents also deal with employee benefits, such as insurance and tax compliance.
Types of Companies Outsourcing to the Philippines
The global offshore outsourcing market has exponentially grown and expanded, and so has the Philippine BPO industry. Businesses of all sizes see the country as a top outsourcing hub for improving productivity and saving money. Startups and big corporations alike are considering outsourcing services to the Philippines.
Learn from top brands from different industries to see how they employ offshore outsourcing in the country.
1. E-commerce Business: Amazon
Amazon is one of the world's largest e-commerce businesses. It has been outsourcing its front-office and back-end operations to BPO firms in the Philippines. Recently, the company launched its AWS re/Start program for talent upskilling. It aims to contribute to IBPAP's workforce target by generating 1.5 million more jobs for the Philippine outsourcing sector.
2. Healthcare Insurance: UnitedHealth Group
UnitedHealth Group (UHG) is one of the biggest healthcare insurance companies globally, offering medical, dental, and vision coverage. UHG's subsidiary, Optum, has been outsourcing to the Philippines since 2012. The company has delegated policy underwriting, claims processing, and benefits customer service functions to offshore providers in the country.
3. Technology Giant: Google
Everyone knows Google as the world's number one search engine. This company outsources tech solutions and customer support to BPO companies in the Philippines. It also taps Filipino content moderators to handle platforms such as YouTube and Google Search. Not only does it employ offshore outsourcing, but it has also established an in-house center in the country.
4. Financial Institution: Wells Fargo
Wells Fargo, a multinational financial institution, is the fourth-largest bank in the United States. This bank has been outsourcing services to the Philippines for over a decade. It has partnered with various offshore providers to handle customer service, billing and collections, and other back-end functions. It has also built its own in-house center in the country.
5. Social Media Company: Facebook
Facebook is the most popular social media channel, with 2.99 billion monthly active users globally. The company has employed outsourcing services from the Philippines since 2016. Content moderation is one of the most popular jobs delegated to the country. Aside from this, Facebook also outsources customer and IT support in the country.
Potential Benefits of Outsourcing Services in the Philippines
Philippine outsourcing has become a popular business trend worldwide. The country offers competitive advantages for outsourced services, and many companies have enjoyed these benefits. 
Here are the potential benefits of outsourcing services to the country:
1. Competitive Pricing
Offshore outsourcing proves beneficial for reducing expenditures and scaling operations. Many businesses outsource to the Philippines to cut labor costs by 60% and operating expenses by 40%–50%. Working with offshore providers in the country is cheaper due to the lower cost of living and cost-effective service fees.
The country's IT-BPM industry transformed from offering low-cost services to high-quality services at reasonable pricing, giving the country its competitive advantage.
2. Skilled Labor
Offshore outsourcing addresses labor shortages and gives businesses access to a skilled workforce. Outsourcing services to the Philippines is a wise business move due to the country's diverse pool of highly skilled talent. Its schools and universities produce graduates each year from different fields, ready to work in the BPO industry.
The Philippines added 120,000 FTEs in 2020, totaling 1.44 million FTEs in 2021 and 1.57 million FTEs in 2022. The government also launched the IT-BPM Roadmap 2028 program to ensure a consistent supply of BPO employees. They implement initiatives such as curriculum modification, internships and immersions, and talent hubs.
3. High English Proficiency
The advent of globalization has paved the way for offshore outsourcing. Technology and the English language allow companies worldwide to do business with each other. Thus, English proficiency is important and is part of why the Philippines stands out as an outsourcing destination.
The country ranked 22nd globally in the English Proficiency Index (EPI) 2022 edition. It also placed second in East and Southeast Asia, after Singapore. Why? English is widely used in business and taught in schools as a second language. 
4. Strong Cultural Similarity
Did you know the Philippines has a cultural affinity with Western countries? Such a shared culture is due to its colonial past with Spain and the United States. The country also has continued business partnerships with Northern American companies. 
Outsourcing services in the Philippines have become a lot more seamless. BPO teams know Western working styles, business practices, and cultural norms. Such cultural alignment makes it easier for them to work with their clients.
5. Good Work Ethics
Filipinos are globally known for being hard workers. Filipinos work in every corner of the world as nurses, engineers, factory workers, and domestic helpers. They also work for foreign companies within the confines of their country through outsourcing.
The Philippines values strong work ethics, making Filipinos dedicated and committed to their jobs. They take their work seriously to support and provide for their families. For the most part, the BPO industry has become thousands of Filipinos' primary source of income.
6. Desirable Attributes
Aside from good work ethics, most Filipino workers possess desirable traits crucial to outsourcing. For example, they are hospitable, patient, and resilient, which are vital for customer service operations. They are also very respectful and honest, with the sense of integrity required for critical outsourcing tasks such as payroll and accounting.
As such, a positive attitude can go a long way. This attribute makes the Philippines a desirable workplace, translating to a happy and productive workforce. That is why a lot of businesses consider outsourcing services to the Philippines.
7. Favorable Laws
The Philippine government has enforced favorable laws and regulations supporting the outsourcing sector. It all started with the SEZ Act's enactment, which welcomes foreign investors looking to outsource or operate their businesses in the country. BPO companies enjoy government perks such as tax incentives and easy business registrations.
Aside from the SEZ Act, companies can also capitalize on the Foreign Investments Act, which allows 100% foreign ownership of companies in the BPO industry. They can also use the Omnibus Investments Code, which incentivizes foreign investments.
8. Full Government Support
Since day one, the Philippine government has actively supported the country's outsourcing industry. Why not? The country's IT-BPM industry has become the biggest contributor to its economy. Not only does it generate more revenue, but this sector also provides job opportunities and improves the lives of Filipinos.
The government has implemented various policies and programs to support the country's BPO industry. It created ecozones in the country. It has also established information and communication technology (ICT) hubs in digital cities. So outsourcing services to the Philippines is a wise business decision.
Possible Risks of Outsourcing Services to the Philippines
Philippine outsourcing offers several benefits you can enjoy, as discussed above. As with any business decision, however, it comes with some risks. The key here is to identify possible challenges and find ways to address them beforehand.
Below are possible risks of Philippine offshore outsourcing you should know:
1. Goal Misalignment
Outsourcing brings two distinct companies together, supposedly working toward common business goals. The problem starts if you partner with a Philippine BPO company and fail to align your business goals. This happens when you partner with an offshore provider that does not specialize in your niche and does not communicate your objectives.
How do you resolve this? First, hiring a BPO partner with experience and expertise in your industry is crucial. Work with an offshore provider that shares your core values, philosophies, and ideals. Second, include your operational objectives in your service-level agreement (SLA) and align these goals with your hired provider to ensure both parties are on the same page. 
2. Staff Mismanagement
Managing your BPO team can be a headache, especially when employing offshore outsourcing. Encountering differences, such as time zone differences, language barriers, and cultural gaps, is inevitable. You might find it hard to manage your external team on the other side.
Hire an offshore provider with solid management and quality assurance (QA) teams when outsourcing services to the Philippines. The management team is responsible for collaborating with you and managing your BPO agents. The QA team will ensure quality control and business compliance.
3. Lack of Trust and Control
Offshore outsourcing requires entrusting your business operations to your chosen BPO provider. If you partner with the wrong offshore provider, you might lack trust. You might lose control of your business if you trust too much and become overly dependent. That will be a recipe for business disaster!
What better way to address this risk than to partner with the right BPO firm? Ensure your hired provider is the best fit for your business niche, size, and needs so that you can fully trust them. However, regularly communicate and collaborate with them to maintain control of your business. 
4. Privacy and Security Risks
Outsourcing means entrusting your business data and customer information to a third party. That alone exposes your company to potential risk. This might become an even bigger problem
if your provider does not have privacy policies and security measures. In that case, outsourcing might expose your data to phishing, malware, and password attacks.
When outsourcing services to the Philippines, factor in the privacy and security of your prospects. Only hire an offshore provider with network security protocols and data privacy policies. Likewise, assists the provider in investing in robust technology and setting proper guidelines for safeguarding data and preventing cyberattacks.
5. Potential Disruptions
Business disruptions are everywhere. However, they can have a massive impact on your company if you employ offshore outsourcing. This risk exists if you are unaware of and unprepared for potential disruptions. In the Philippines, disruptions can take the form of frequent typhoons, sudden earthquakes, and even public holidays.
When outsourcing offshore, ensure you are prepared for possible disruptions in your business. First, look for an outsourcing destination with favorable laws and regulations and an ideal business environment, such as the Philippines. Second, ensure you maintain an in-house team for your business operations and set contingency plans for unexpected circumstances.
How to Make the Most of Philippine Outsourcing Services
At this point, you have learned about the pros and cons of Philippine outsourcing. You can capitalize on its many potential benefits, given its cost-effective labor and ideal business environment. However, you must employ offshore outsourcing strategically to make the most of its services. 
This strategic approach requires two crucial steps: selecting the right Philippine offshore provider and enforcing best practices for outsourcing.
Choosing the Right Philippine Outsourcing Partner
When outsourcing services to the Philippines, the right BPO partner is key to business success. Here are a few ways to ensure you partner with a suitable provider:
Examine Your Business Operations.

A thorough examination is required before looking for an outsourcing partner in the Philippines. This initial step lets you identify your business problems and needs. That helps you determine which tasks to outsource. It also helps set your outsourcing requirements for a BPO service provider.
List Your Outsourcing Requirements.

Specify your specific requirements for the workforce, technology, infrastructure, and resources. For example, do you need agents with financial backgrounds for your accounting function? Are you looking to leverage CCaaS software for your contact center?
Search for Potential Service Providers.

After setting your outsourcing requirements, you can create a list of offshore providers. Start by searching online for BPO companies in the Philippines. You can also ask for recommendations from other businesses outsourcing in the country.
Screen Your List of Prospects.

Once you have a list of Philippine offshore providers offering the needed services, it is time to evaluate them. To do this, consider crucial factors such as business reputation, BPO track record, experience, expertise, outsourcing costs, and pricing models.
Select the Best Fit for Your Business

. Your final selection of a Philippine outsourcing partner is the most crucial part. Remember, your hired provider will contribute to your overall success. So, hire the one best suited for your business niche, size, budget, and needs.
Implementing Best Practices for Philippine Outsourcing:
When outsourcing services to the Philippines, your efforts do not stop with hiring the right offshore provider. You must implement the following best practices to guarantee a successful outsourcing engagement:
Study the Philippine Outsourcing Market.

Perform this step at the onset and during outsourcing. You should understand the country's ever-evolving outsourcing industry to stay up-to-date with market changes and industry trends.
Familiarize Yourself with Philippine Laws.

Offshore outsourcing means working within the country's legal and regulatory framework. You must know and comply with changing laws and regulations in the Philippine outsourcing industry.
Work with Government Agencies and BPO Key Players.

The Philippine outsourcing industry has full government support and other players. Work with them to access government perks and establish partnerships with local providers.
Draft a Service-Level Agreement (SLA).

This legally binding contract defines your relationship with your hired provider. Not only does it outline deliverables and set expectations, but it also protects both parties. Include your business goals, key metrics, work scope, processes and policies, and contract breach terms in the SLA. 
Establish Regular Communication and Collaboration.

Effective communication and constant interaction are almost always the key to business success. Establish regular

touchpoints, such as weekly check-ins or monthly meetings with your hired provider.
Track Outsourcing Performance and Measure Progress.

Outsourcing services to the Philippines is a viable solution for improving your business's performance. However, set key performance indicators (KPIs) and measure performance against them. This step helps you identify areas for improvement and quickly address them.
Optimize Your Outsourcing Operations.

Regular business optimization is a must for continuous operations when offshore outsourcing occurs. First, let your outsourcing partner invest in their employees through talent upskilling. You can also assist them in investing in the latest tools and technologies. Lastly, find ways and means to streamline processes.
The Bottom Line
Outsourcing services to the Philippines is a practical solution for improving business operations while saving money. As a leading outsourcing destination, the country offers several other potential benefits. However, prepare for some possible risks and find ways to mitigate them.
To start with Philippine outsourcing, consider the above services and learn from top brands that have long outsourced to the country. More importantly, choose the right outsourcing partner and implement best practices. With these in place, you can make the most of Philippine outsourcing for business growth and success.
Ready to outsource services to the Philippines? Let's connect! Unity Communication caters to different business sizes across various industries. Whether customer-facing or back-end operations, we can help optimize your business operations at reasonable costs!