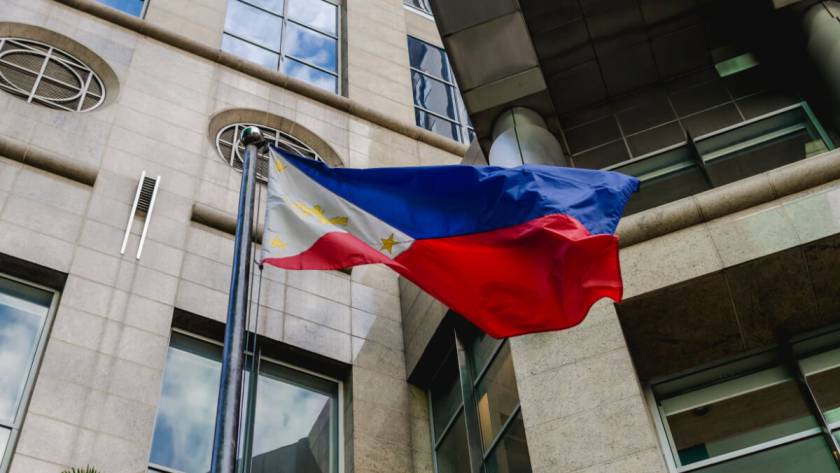 Companies and organizations worldwide use offshoring providers in the Philippines. The Southeast Asian country is among the top outsourcing destinations, providing different services to businesses of all sizes. 
If you want to learn more about the outsourcing industry in the Philippines, you have come to the right place. 
This article explores the country's outsourcing sector—its history, types of processes, client companies, and costs. It also provides insightful and relevant information to aid you in making outsourcing strategies and decisions.
Read until the end for tips on outsourcing operations in the Philippines. 
The Outsourcing Industry in the Philippines: A Timeline
The Philippines became a significant force in the global business process outsourcing (BPO) industry in less than two decades. The sector started in the 1990s, when the internet, e-commerce, and other digital technologies were also on the rise. 
Here are a few turning points for the outsourcing industry in the Philippines. 
1992

. American businessman Frank Holz set up the first contact center, giving birth to the Philippine outsourcing sector. 

1995.

President Fidel Ramos signed the Special Economic Zone Act to boost investments. Special economic zones across the country (e.g., Baguio City Economic Zone and Cavite Economic Zone) provide better incentives, such as lower business requirements and longer tax breaks. 

1997 to 1999

. A major company established call center operations. It caters to various industries such as banking and financial services, consumer electronics, and telecommunications. 

2000 to 2004

. Through the Department of Trade and Industry (DTI), the national government spearheaded the "Make IT Philippines" program, which kicked off information technology (IT) enabled services to the U.S. The campaign drew many American businesses to invest in the nation's IT-Business Process Management (BPM) industry.

2000 to 2009

. Outsourcing companies, mostly U.S. call center firms, came in droves. 

2010

. IBM's Global Location Trends Annual Report recognized the Philippines as the "

call center capital of the world

," unseating India. 

2011 to 2021

. The outsourcing industry in the Philippines is the country's largest employment generator. It generates billions of dollars in revenue for the national economy and creates millions of job vacancies for the workforce. 

2022

. The IT and Business Process Association of the Philippines (IBPAP), the country's outsourcing umbrella organization, reports the sector produced about 1.5 million full-time workers and almost $30 billion in revenue in the first quarter. 
The Future of the Outsourcing Industry in the Philippines
IBPAP President and Chief Executive Officer Jack Madrid see the outsourcing sector contributing nearly $60 billion in revenue and providing an extra one million jobs by 2028. The sector could account for 8% of the country's gross domestic product (GDP) or the total goods and services produced in the economy in a certain period. 
Madrid points out that the BPO industry has weathered the pandemic that slowed most economies. It was not adversely affected by the high inflation that hit the local economy. Instead, the industry generated over a quarter of a million jobs between 2020 and 2022. 
He also reveals three main strategies to accelerate the BPO industry's growth and solidify international competitiveness in the next six years. They are as follows:  
Location variety

. Outsourcing companies must consider alternative operational areas. They must also capitalize on small-scale facilities (microsites) to attain more robust operations amid unexpected events and situations. 

Hybrid work promotion

. Seventy percent of IT-BPM organizations worldwide adopt a hybrid work arrangement, blending remote and in-person work. Eighty percent of the country's IT-BPM workers also favor this work setup.

Supply chain adaptability

. The industry must prepare for staff shortages and competition for human resources. It must train and acquire the proper personnel to meet the increasing demand for specialized skills such as cloud computing, automation, and cybersecurity.
Madrid adds that IBPAP must join forces with government partners and industry stakeholders to fully execute strategies in the IT-BPM Industry Roadmap 2028. Its action plans include enhancing the digital infrastructure, simplifying business procedures, and addressing the labor supply and demand disparity.
He believes the industry can sustain growth through a stable infrastructure, ample talent supply, and predictable government regulation. 
Types of Processes in the Philippine BPO Industry 
The following are some of the services available in the outsourcing industry in the Philippines.
Accounting and Bookkeeping
The country's colleges and universities produce competent and knowledgeable accounting professionals annually. The accounting activities that companies can outsource include financial planning and analysis, accounts payable and accounts receivable management, cost accounting, and tax reporting and filing. 
The Philippine accounting education system and practices follow those of the U.S. Accounting students must spend at least four years to complete a degree in accountancy. Graduates who want to become licensed accountants must pass the certified public accountant (CPA) licensure exam, held twice a year. 
Administrative Support
The Philippines can provide businesses of all types and sizes with administrative staff such as executive assistants, receptionists, appointment setters, data encoders, data entry specialists, and secretaries. This outsourced personnel makes daily operations more systematic and efficient. 
Companies can outsource back-end support services when they need assistance with clerical and organizational functions such as making spreadsheets and reports, answering emails or phone calls, composing regular business letters, and scheduling meetings for executives and managers.
Content Writing and Development
Many Filipinos are skilled in content writing due to their high English proficiency. The country is one of the world's primary outsourcing destinations for content strategy, development, production, review, and digitization.    
Local service providers can provide clients with excellent English writers at competitive prices. Filipino creatives help businesses use the power and influence of words to enhance brand marketing and build a better web presence. 
Human Resources and Recruitment
Companies having difficulty finding remote workers can collaborate with a local BPO firm specializing in recruitment processes. The service provider can deliver worry-free solutions and hire the right people. 
Many BPO providers have established connections and can easily reach a diverse talent pool. They can quickly recommend appropriate candidates based on their clients' needs. These third-party vendors can staff their clients with qualified personnel regardless of the labor market's condition. 
Inbound and Outbound Customer Service
Inbound customer service is when third-party call center agents answer phone calls from end users or customers requesting information about or having issues with products or services. They provide answers and address problems to satisfy customers.
On the other hand, outbound customer service is when the third-party team contacts and interacts with customers for surveys, updates, follow-ups, and promotions. Outgoing calls also serve to inform customers about new policy changes and ask for their acknowledgment or approval. 
Technical Support
The Philippines is an exemplary choice if companies plan to outsource tech solutions. The country abounds with tech professionals, including systems analysts, network administrators, website developers, and IT engineers.
Information management systems and other IT-related fields are common career choices among Filipinos. Many educational institutions provide flexible courses and online resources so that Filipinos can learn technical skills and improve tech support, web development, and coding capabilities at their own pace. 
Companies That Outsource to the Philippines 
Consider some of the global companies that tap into the services of the outsourcing industry in the Philippines.
UAE Exchange 
Headquarters: Abu Dhabi, United Arab Emirates 
Industry: financial services 
Main services: foreign exchange, bill payments, money transfer, and remittance 
UAE Exchange is the largest money-transfer company in the Middle East. It depends on a Philippine BPO provider for its payroll operations.
Walmart
Headquarters: Bentonville, Arkansas, U.S.
Industry: retail 
Main services: e-commerce marketplace and online retail 
Walmart chooses the Philippines as its outsourcing destination for customer service processes. 
ByteDance
Headquarters: Haidian District, Beijing, China 
Industry: internet 
Main services: content discovery platforms, interactive entertainment services, online video, mobiles, apps, and 4G phones
ByteDance hires a Philippine service provider for the content moderation of TikTok, its popular video-hosting platform. 
Alibaba Group
Headquarters: Hangzhou, Zhejiang, China
Industry: e-commerce, mobile commerce, media, TV and film
Main services: e-commerce operator, online retail, operating system, cloud computing, entertainment, digital media, and artificial intelligence (AI)
Alibaba outsources its customer service operations to call center companies in various countries, including the Philippines. 
Unilever
Headquarters: London, England, UK 
Industry: consumer goods 
Main services: home care, food, drink, personal care, and beauty products  
Unilever selects the Philippines as its outsourcing center for a few vital operations such as logistics, manufacturing, IT solutions, finance, and human resources. 
Telstra 
Headquarters: Melbourne, Australia 
Industry: telecommunications 
Main services: pay TV, fixed line phones, internet, mobile telephony, data services, and network services
Telstra delegated some of its back-end functions to the Philippines, such as customer service, email, and chat support. 
Meta Platforms (formerly Facebook) 
Headquarters: Menlo Park, California, U.S.
Industry: social media, consumer electronics, virtual reality, social network advertising  
Main services: instant messaging, AI, social networking service, collaboration software, AI, and virtual reality
Meta Platforms partners with BPO providers worldwide, including some in the Philippines, to handle content moderation, customer service, and tech support for its two biggest subsidiaries, Facebook and WhatsApp. 
Google 
Headquarters: Menlo Park, California, U.S.
Industry: internet, computer hardware, and software
Main services: advertising, search engine, operating system, AI, and cloud computing
Google uses outsourced email support and customer service from the Philippines and other countries for Google Ads.
Target
Headquarters: Minneapolis, Minnesota, U.S.
Industry: retail 
Main services: e-commerce marketplace and online retail 
Target is a U.S.-based retail giant that outsources call center and customer service operations to the Philippines. 
UnitedHealth Group 
Headquarters: Minnetonka, Minnesota, U.S.
Industry: insurance, managed healthcare 
Main services: healthcare provider, healthcare insurance, and health services 
UnitedHealth Group commissions project management, healthcare processes, customer service, consulting, and analytics in the Philippines. 
LinkedIn
Headquarters: Mountain View, California, U.S.
Industry: internet 
Main services: business and employment-focused social media platform 
LinkedIn relies on third-party Filipino professionals for customer service and technical support. 
The Wall Street Journal 
Headquarters: New York City, New York, U.S. 
Industry: news, social media, social news, media 
Main services: online content, magazines, and newspapers
The Wall Street Journal delegated customer service to a local BPO firm for inbound customer calls. 
Travel + Leisure (formerly Wyndham Destinations)
Headquarters: Orlando, Florida, U.S.
Industry: hospitality
Main services: timeshare, resorts, and vacation rentals
Travel + Leisure secures a third-party team leasing arrangement with a Philippine BPO provider. 
Shopify
Headquarters: Ottawa, Ontario, Canada 
Industry: e-commerce 
Main services: online retailing for small and medium-sized businesses, software as a service (SaaS), and online shopping 
Shopify chooses call center companies in the Philippines, India, and Ukraine for customer support operations. 
Wells Fargo
Headquarters: San Francisco, California, U.S.
Industry: financial services 
Main services: credit cards, private equity, commodities, mutual funds, banking, mortgage loans, investment banking, asset management, equities trading, and insurance.
Wells Fargo relies on third-party Filipino professionals such as fraud specialists, financial accountants, payroll analysts, and customer service representatives. 
eBay
Headquarters: San Jose, California, U.S.
Industry: e-commerce 
Main services: e-commerce, auctions, mobile apps, and online shopping
eBay partners with local call center providers to manage customer service.
Shopee 
Headquarters: Science Park Drive, Singapore
Industry: e-commerce
Main services: online shopping and e-commerce 
Shopee is an e-commerce provider that outsources call center processes to Philippine BPO companies to attend to customers in Indonesia, Thailand, Taiwan, Vietnam, and Malaysia. 
Amazon
Headquarters: Seattle, Washington and Arlington, Virginia, U.S.
Industry: conglomerate 
Main services: cloud computing, e-commerce, AI, and digital streaming
Amazon outsources customer service to service providers in the Philippines and other countries. 
Hewlett Packard Enterprise 
Headquarters: Spring, Texas, U.S. 
Industry: IT
Main services: AI, computer hardware, internet of things (IoT), financial technology, computer software, computer networking, and cloud computing
Hewlett Packard Enterprise uses local service providers to deliver customer service and tech support. 
Dyson
Headquarters: St James Power Station, Harbourfront, Singapore
Industry: household appliances
Main services: desk fans, vacuum cleaners, LED luminaries, air purifiers, and hand dryers
Dyson is a manufacturing company that outsources production and software activities to the Philippines, hiring over 1,000 workers, software developers, and IT engineers. 
Canva
Headquarters: Sydney, Australia
Industry: graphic design, software 
Main services: graphic design, web design, publishing, software, and photo editing
Canva counts over 100 Filipino professionals for its operations. These workers are mostly web designers, customer service specialists, graphic artists, and IT engineers.
Hootsuite 
Headquarters: Vancouver, Canada
Industry: social media management 
Main services: social media applications, SaaS 
Hootsuite delegates customer service operations to local service providers to improve its support operations.
Costs of Outsourced Roles in the Philippines 
The outsourcing industry in the Philippines has relatively low labor costs, allowing it to offer more competitive service charges to client companies. Here are the average salaries of commonly outsourced roles: 
Position
Average Salary per Month
Low 
High

Accountant 

$550

 

$254

$875

Bookkeeper

$378

$174

$601

External auditor 

$795

$365

$1,265

Financial analyst 

$983

$451

$1,562

Internal auditor 

$738

$340

$1,173

Data entry operator 

$272

$125

$433

Personal assistant

$391

$180

$621

Telemarketer

$413

$190

$656

Content writer

$674

$311

$1,073

Digital marketing manager

$1,089

$501

$1,730

Graphic designer

$492

$227

$780

SEO associate

$612

$281

$972

SEO manager

$948

$437

$1,508

Video editor

$574

$263

$912

Human resources analyst 

$693

$318

$1,102

Talent acquisition specialist 

$661

$303

$1,051

Customer service agent

$559

$217

$1,213

Customer service supervisor 

$459

$210

$729

Help desk specialist

$556

$256

$884

IT support specialist

$495

$228

$788

Network administrator

$641

$294

$1,020

Programmer

$747 

$607

$1,031

Technical support engineer 

$722

$333

$1,149

Web developer

$685

$316

$1,091
Note: The data above is from SalaryExplorer.com. Figures were converted from Philippine pesos (PHP) to U.S. dollars. The exchange rate was PHP54.72 to $1 as of March 18, 2023.
In the table above, the average salary of a customer service agent in the Philippines is about $559 per month or $6,708 yearly. In the U.S., a customer service representative's average annual salary is approximately $35,723 or $2,977 monthly. When outsourcing customer service to the Philippines, a company can save $29,015 ($35,723 less $6,708 per head) annually. 
The given salary figures and computation are all approximates. Contact a BPO company to learn more about their pricing details. 
The Benefits of the Outsourcing Industry in the Philippines 
Let us look at why the outsourcing industry in the Philippines is advantageous for organizations. 
Adaptable Labor Force to Perform 24/7 Outsourcing Activities 
Local professionals in the outsourcing sector can work whenever in technical support outsourcing, customer service, logistics, and other back-end processes. They are ready to work on weekends, holidays, or late nights to serve end users and clients wherever they are.
Adapting to a different time zone is common among Filipino third-party teams. They are familiar with weekend work and rotating shifts. Time differences are not a major concern for them. 
Advancing Internet Infrastructure for Uninterrupted Communication 
The country's digital platform has advanced significantly over the past decade. More internet service providers (ISPs) set up shop, delivering primarily fiber-optic connectivity to users in the main cities. Upload and download speeds on mobile and fixed broadband have improved in the last several years. 
To further enhance the country's internet connection, the present administration has simplified the application process for project permits. As such, telecommunications and tech providers can build and upgrade communication towers quickly. 
Ample Supply of Young and Dynamic Talent To Handle Outsourced Tasks 
Numerous qualified and trainable individuals finish their formal education at local universities, technical and vocational centers, training institutions, and colleges. 
Most graduates belong to the millennial and Generation Z groups, who are driven, passionate, and flexible. This large reserve of fresh talent can work at any moment and place. They are also well-versed in new technologies and IT systems. 
The outsourcing industry in the Philippines will enjoy an abundant supply of workers in the coming years. 
Cultural Similarities for Faster Customer Relations 
Cultural likeness increases the success of back-office outsourcing operations. Filipinos have similar expectations and beliefs as Americans and other Westerners. These include leisure activities (e.g., eating spaghetti and hamburgers and watching Hollywood films), religion (Christianity and Roman Catholicism), and holiday occasions (Holy Week and Christmas). 
Sharing behaviors and interests allows Filipino professionals to communicate easily with Americans and build rapport. It also gives them an advantage over other outsourcing destinations in delivering first-rate services. 
Additionally, Filipino workers are famous for their healthy work traits. They aspire to deliver the best service possible. It is natural for them to show the best hospitality to foreigners and newcomers. Ingrained in their psyche is a welcoming and warm demeanor. 
Good English-speaking Workers for Better Interaction 
English is the country's second most popular language, even used in most educational institutions. Its common usage enables the Philippines to regularly land in global surveys as one of the most proficient English-speaking countries.  
Collaboration and communication are smoother with Filipino workers. Westerners, such as Canadians, Australians, and Americans, can understand Filipinos more clearly. Answering questions, granting requests, processing transactions, and addressing service issues are more convenient with little to no language barrier. 
Outsourcing-friendly Regulations To Spur Business Operations 
The Philippine government has been helping the BPO industry since the beginning. It identifies the sector as a major contributor to employment generation, technological advancement, and tax income.
Specifically, two government agencies help promote and streamline the establishment and operations of BPO providers. These are the Board of Investments (BOI) and the Philippine Economic Zone Authority (PEZA). They are directly involved in the continued growth of outsourcing operations, whether data entry services or other back-office processes. 
Continued Economic Growth for Sustained Returns on Investment
The domestic economy has experienced substantial growth over the previous years, registering at least a 6% hike in real annual GDP since 2010. Sustained GDP growth means a robust economy with high government expenditure, business investments, and consumption. 
A booming economy indicates greater stability, business opportunities, and investor confidence. Outsourcing solutions profit from such a positive economic environment, including contact center as a service (CCaaS) and other similar functions.
How To Get Started With Outsourcing in the Philippines 
The outsourcing industry in the Philippines has various service providers. Companies must identify the ideal partner to address their requirements and help them achieve higher productivity, performance, and revenue. 
Consider these seven steps to outsource properly and find the right partner: 
Determine business goals and requirements

. Discuss and form outsourcing plans with employees and other decision-makers. Figure out the ideal team size, choose the relevant communication channels, and identify the type of outsourcing that suits your business.
Review each potential BPO partner

. Conduct thorough research on each service provider. Learn more about their expertise and experience, and look for a dedicated or specialized team to focus solely on your outsourced tasks. Inquire about confidentiality, privacy, and security measures as well. 
Obtain complete lists of service costs and hidden fees

.

Ask prospective BPO firms for full-service rates and other extra costs. Analyze and compare their pricing packages.  
Generate a request for proposal (RFP)

. From this point, limit potential candidates to a few. Develop an RFP and submit it to each short-listed BPO provider. The document must include the outsourced work's scope, time frame, budget, and solutions.
Choose the service partner that can address business needs the most.

Ready a service-level agreement (SLA) that details the types of assistance needed and other important information. The SLA includes both parties' conditions and terms, such as performance metrics.
Track the outsourced activities

. Monitor the output and efficiency of the BPO provider's third-party team to ensure meeting goals, expectations, and targets. Key performance indicators (KPIs) and qualitative factors (e.g., agents' soft skills) are standard team performance measurements.
Keep regular contact with the service partner

. Communicate with the BPO provider regularly. Build, strengthen, and maintain the relationship to have a long-term business partnership.
The Bottom Line
Companies can acquire other benefits when outsourcing tasks to the Philippines. These include minimal legal and management responsibilities to lower costs, scalable operations to maximize returns, and multichannel capability for flawless customer interaction.  
Businesses that consider outsourcing must start small, despite finding labor costs affordable.  An initial team with a few members can help them get acquainted with the process, the new Filipino contractors, and how outsourced operations run in the Philippines. 
For more information about outsourcing, connect with a service provider such as Unity Communications to get started.