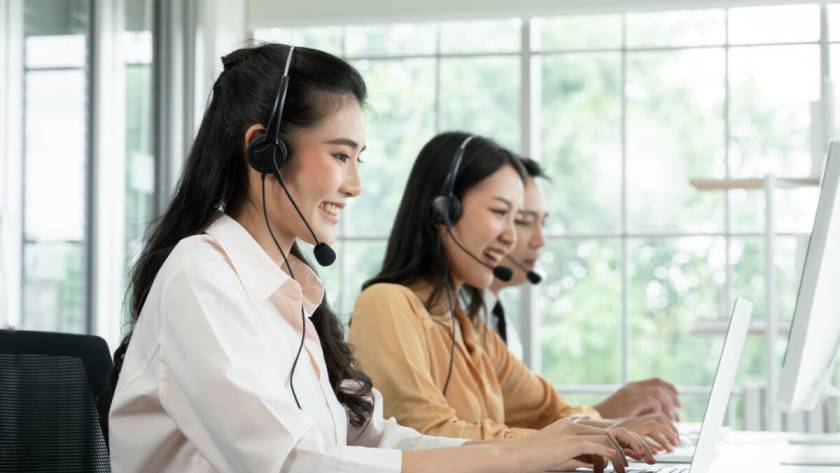 The Philippines is a leading destination for offshoring providers. These service providers offer different outsourcing solutions, including call center services, to help businesses improve productivity, performance, and revenue.  
A wide variety of outsourcing destinations and companies provide call center services. India, Vietnam, and Mexico are a few key players in the industry. So why should organizations choose to outsource these services to the Philippines?
This article discusses the benefits and reasons for outsourcing call center services to the Philippines. Keep reading to learn more. 
Why Businesses Should Consider Outsourcing Call Center Services to the Philippines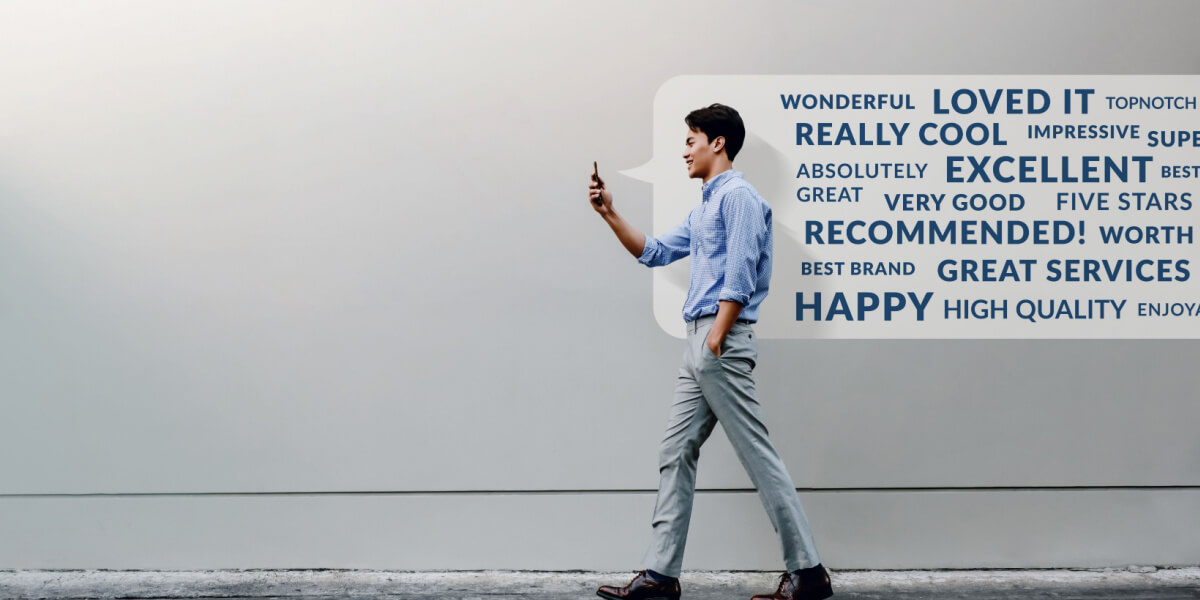 Companies should consider outsourcing call center operations to the Philippine business process outsourcing (BPO) industry because of its expertise, cost, infrastructure, government support, and overall environment. 
Let us explore each detail. 
Positive Work Attitude To Complete Tasks and Achieve Goals 
Filipino call center professionals display healthy work traits and skills that help improve productivity and performance. Below are the top examples: 
Customer-centric

. Filipino call center agents are inherently hospitable and warm due to their culture and upbringing. BPO providers train their agents not to yell at customers on the phone, encouraging them to end calls as calmly as possible instead. These traits contribute to excellent customer service. 

Trustworthy

. Most Filipino professionals are quick learners and active listeners. They are dependable and enthusiastic in every role. They can work with minimal supervision once they are familiar with the process.

Optimistic

. Filipino agents are naturally upbeat and often see the good side of situations. An optimistic work attitude improves customer relations and teamwork. 

Resourceful

. Most third-party workers are diligent and motivated to provide for their families. This enables them to perform their roles passionately and become creative and enterprising, allowing them to resolve challenging tasks.
Compatible Culture To Build Customer Rapport Faster 
Cultural similarities play a significant role in the success of outsourcing call center services to the Philippines. Filipinos, Americans, Canadians, Britons, and Australians share the same values and expectations. These include respect for elders, holiday celebrations, religious practices, and close family ties.
Strong cultural affinity allows Filipino call center agents to engage American customers in small talk and set the tone of the conversation. Filipinos can talk to these customers about many subjects, which gives them an edge over other third-party providers. 
The U.S. colonized the Philippines for almost 50 years. During this period, Americans in the country introduced their lifestyles, food, education systems, and government structures. 
Additionally, the Philippines shares the following attributes with the U.S.: 
English is the primary medium of instruction in most educational institutions.

Government and corporate documents are in English.

Most public and commercial signage and posts are in English. 

The legal and criminal justice systems follow those of the U.S.  
Competent English-speaking Agents for Smoother Communication 
English, the country's second standard language after Tagalog, is used in grade schools, high schools, and colleges. Years of formal education and exposure to the language enable millions of Filipinos to communicate clearly in English. 
The Philippines regularly ranks high in global surveys of English-proficient nations. It is second to Singapore in the Asia-Pacific region and among the top 30 in the world. The nation's English skills and understanding are at the same level as Greece, Hungary, and other European countries.
Many call center agents, especially experienced ones, speak with a neutral accent that English-speaking customers easily understand. This is why American, Australian, and Canadian callers can confirm transactions, place orders, and resolve issues with Filipino agents without language barriers. 
Filipinos' familiarity with English makes outsourcing call center services to the Philippines more appealing. BPO providers that primarily offer back-office outsourcing greatly benefit from this skill.
Amenable to Different Work Shifts for Continuous Customer Service 
Filipino third-party customer service and technical support outsourcing agents can clock in anytime. They easily adapt to working graveyard shifts, holidays, and weekends to serve employers, end users, and clients wherever they are.
Shift work is not a primary concern among Filipino professionals. Changing or rotating schedules is a standard protocol set by many BPO providers. That is why outsourcing to the Philippines favors businesses that want continuous operations.
For example, a U.S.-based company can have in-house staff working during the day. The Philippine third-party team continues handling the tasks at night. This approach results in the following:
Faster customer service

. Round-the-clock accessibility allows agents to handle ticket queues and consumer issues more efficiently. Customers have shorter wait time because agents are always available. 

24/7 availability

. Having agents in different time zones allow businesses to always be open to customers worldwide. 
Affordable and Efficient Workforce for Higher Yields 
A first-rate workforce is one reason to consider outsourcing call center processes to the Philippines. Filipino professionals' communication and interpersonal skills, technical know-how, and educational status are on par with more developed economies. But what gives the country an advantage is that businesses can hire its high-quality contractors at a fraction of the price. 
Reduced salary expenses decrease total operating costs, enabling Philippine service providers to offer reasonable outsourcing fees. BPO firms can thus charge client companies acceptable rates for top-notch customer service, helping them improve brand loyalty and sales. 
The country's affordable wages are due to its low living expenses. A call center agent typically earns between $300 and $500 monthly. This amount allows agents to cover essential needs, including food, transportation, utilities, and rent. A Filipino household typically has at least two members earning money to support the family.
Scalable Activities for Better Cost Management 
When businesses outsource call center services to the Philippines, they can access the latest solutions, such as contact center as a service (CCaaS) platforms. A service provider can expand or shrink its operations and features to match the company's requirements and work volume. 
Scalability means the third-party vendor can adjust the number of third-party agents, functionalities, or processes without disrupting operations. It helps the company maximize growth without wasting resources or overspending. 
Below are some perks of scalable operations:
Cost efficiency

. The business can obtain the right number of third-party agents to save on ongoing costs. The BPO partner also assists in identifying the operations necessary to hone productivity and performance.  
Agility

. The BPO provider helps the company prepare for unforeseen incidents without adversely affecting customer support. 
Flexibility

. Outsourced processes can quickly adapt to varying business, end-user, or client needs and demands. Flexibility is a perk for companies that want to enhance their market competitiveness. 
Marginal Legal and Management Obligations for Cost Reduction 
Legal or management commitments, such as tax payments or employment issue resolutions, decrease or disappear when companies outsource tech solutions, sales support, and customer service to Filipino service providers. 
Outsourcing call center processes to the Philippines is a more practical option than establishing in-house teams. With outsourcing, companies are not obliged to track the different tax, compliance, administrative, and labor policies and laws. 
Hiring BPO providers mitigates companies' possible risks or legal consequences of direct employment. With outsourcing, the service partner tackles staff-related concerns, helping clients avoid high costs and legal duties. 
Additionally, the service provider regularly manages the third-party team, tracking and recording agents' attendance and income taxes. It makes and submits reports for the client's perusal and acknowledgment. 
Sizable Supply of Young and Literate Workforce To Accomplish Tasks 

The inflow of a young and trainable labor force is one primary reason for outsourcing call center processes to the Philippines. The country's educational institutions regularly produce thousands of new millennial and Generation Z graduates. These groups are active, flexible, driven, and eager. 
Totaling millions, these two generations, from 26 to 42 years old, are ready to work anytime. They are proficient in new technologies such as mobile phones, computer systems, and communication applications. These skills are necessary to perform customer service and technical support tasks. 
The number of young professionals participating in the Philippines' workforce is increasing. According to the latest figures from the Philippine Statistics Authority (PSA), the country's working-age population, between 15 and 64 years old, stood at about 75 million in 2021. Nearly 48 million were part of the labor force, up from around 44 million in 2020. 
The uptrend indicates that the Philippine outsourcing industry will likely experience a constant supply of qualified talent in the next few years. 
Multichannel Capability for Flawless Customer Communication 
Philippine BPO providers can offer different communication modes, such as text, video, and audio, and integrate them into a single platform for complete customer interaction. This technology ensures agent-customer interactions are smooth and uninterrupted despite switching from one mode to another. 
The following are communication modes available in multichannel or omnichannel platforms: 
Short message service (SMS)

allows one to send short text messages using a mobile phone to ask questions and receive answers immediately. 

Chatbots

enable users to chat with an intelligent computer program using text or voice commands

. 

Email

sends electronic messages from and to the customer service team. Large files can be attached to an email. 

Self-service portals

are websites with useful customer information, such as frequently asked questions (FAQs). 

Standard phones

are fixed-line phones, still considered reliable and easy to use. 

Live chat

enables customers to contact a live agent on a website. 

Social media

allows customers to post issues on the company's Facebook, Twitter, and other social platform accounts.
More Reliable Internet Infrastructure for Glitch-free Interaction 
Continuous digital infrastructure developments are another reason for outsourcing call center services to the Philippines. Major internet service providers (ISPs) offer users fast and stable connectivity through satellite and fiber-optic technologies. Download and upload speeds on mobile and fixed broadband platforms are steadily increasing due to competition among ISPs. 
Starlink, Elon Musk's satellite ISP under SpaceX, launched its broadband operations in February 2023. It provides unserviced areas nationwide with a download speed of up to 200 Mbps. This will prompt other ISPs to improve service since their internet speeds are lower than 100 Mbps. 
Additionally, the government has given the ISP industry extra help by facilitating the approval of tower installation permits. Telecommunication providers and other tech companies can build, expand, and upgrade cell sites and towers to further enhance connectivity. 
Ongoing Economic Progress To Sustain Business Optimism 
The Philippine economic environment has been stable since 2010, with the real gross domestic product (GDP) growing at least 6% annually. Real GDP is the yardstick for the actual health of an economy, measuring the total value of goods and services produced in a country for a particular period.
The 6% real GDP signifies a strong economy. Experts see the Philippine economy maintaining between 6% and 7% growth in 2023. This means consumer buying power, business investments, and government financing of public services will remain high. 
The stable economic, business, and political environment over the last 10 years has resulted from the national government's sound fiscal and economic measures. These have raised public spending, minimized inflation, broadened foreign exchange reserves, and enhanced foreign loan payments.
Prosperous BPO Environment for More Business Opportunities 

The Philippine BPO industry has continued to experience growth since its birth in the early 1990s. It took less than 20 years for the country to become the recognized call center capital of the world. Until this day, the sector is still evolving and provides opportunities for investors and companies worldwide. 
The Information Technology and Business Process Association of the Philippines (IBPAP), the umbrella trade association of local BPO providers, reports the industry's revenue rose by nearly 11% and will be valued at $29.5 billion in 2021. In the said year, employment in the outsourcing sector increased by 9% or 120,000 extra jobs, totaling 1.5 million workers.   
Despite COVID-19 and lockdowns, the BPO environment has remained healthy. The industry maintained operations with the adoption of remote work and hybrid setups. IBPAP states outsourcing clients were mostly e-commerce and fintech companies during the pandemic.
Supportive Investment Laws To Increase Business Activities 
The national government's solid support of the BPO industry is another reason to consider outsourcing call center processes to the Philippines. It acknowledges the sector's crucial role in generating revenue, offering employment, and providing the latest technologies. 
Two government agencies spearhead the establishment and streamlining of call center operations. These are the following: 
The

Philippine Economic Zone Authority (PEZA)

manages the country's special economic zones. 

The

Board of Investments (BOI)

assists investors in their outsourcing business, including

data entry services

, tech support, and other back-end processes.
Both agencies grant tax holidays and exemptions for qualified companies. One incentive is the corporate income tax exemption for up to eight years. Afterward, companies shoulder only 5% gross income tax. 
The government also offers various programs for the workforce that train individuals to develop skills for the BPO industry, such as customer service, computer systems, and English-improvement training. Thus, businesses can rest assured that their outsourcing engagement is in capable and steady hands.
The Bottom Line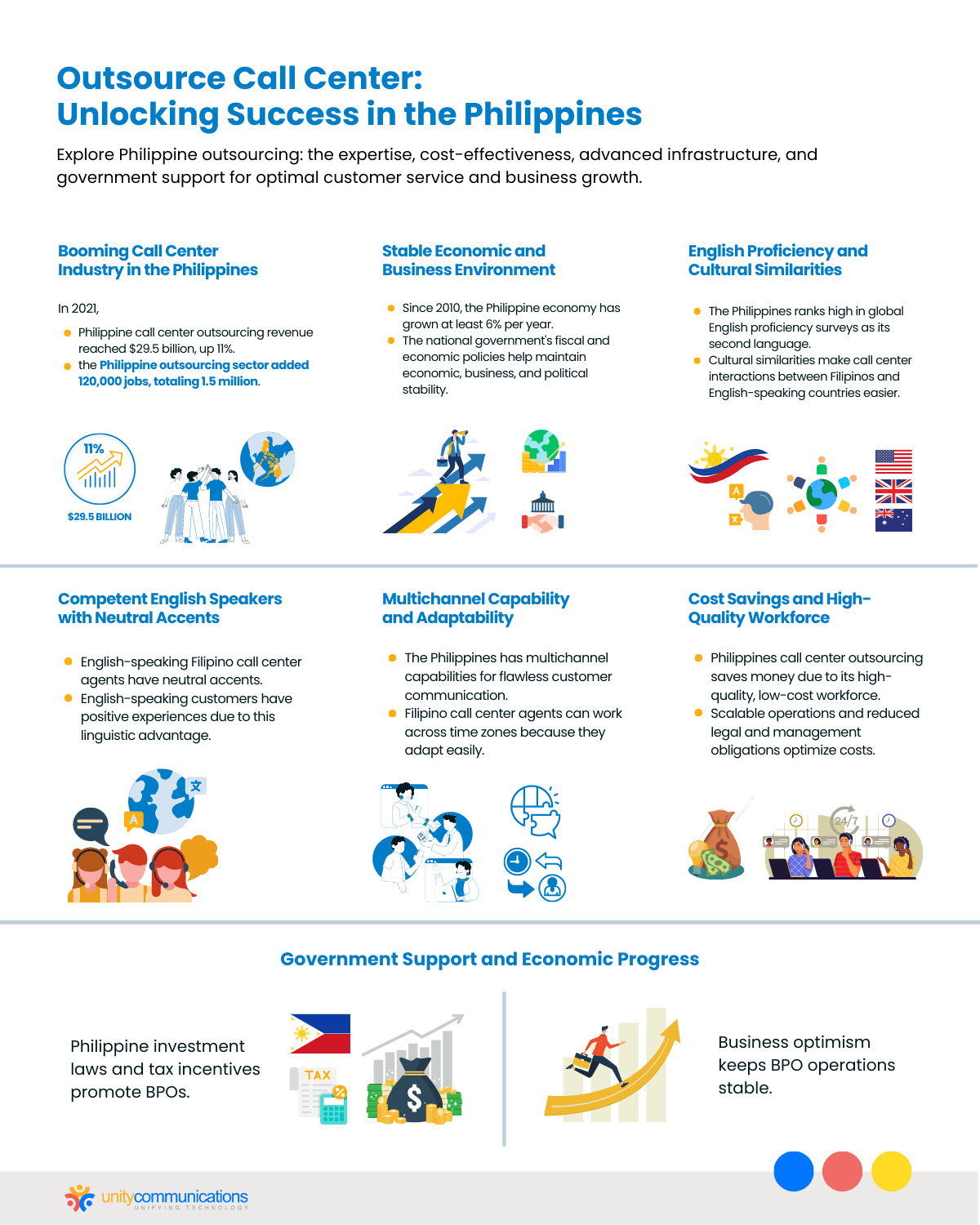 The Philippine call center outsourcing industry offers different services, including inbound, outbound, CCaaS, and tech support. Organizations of different sizes and from various sectors continue to outsource their back-end activities to the nation due to the concrete benefits.  
The advantages of call center outsourcing to the Philippines are not short-lived. Companies will enjoy these perks if they work with an established and reliable BPO firm.  
Are you planning to outsource call center operations to the Philippines? If yes, connect with a local service provider such as Unity Communications to get started.