Written by Allie Delos Santos
E-commerce customer service outsourcing can be a tricky business decision. How do you pick the right service provider and ensure cost-effectiveness? How do you know it is the right time to hire a third party? These are some of the questions online merchants ask regarding e-commerce fulfillment.
Choosing an outsourcing partner is an important decision that should not be made hastily. That is why we created this guide to help you transition from self-fulfillment to outsourcing. This article covers outsourcing e-commerce fulfillment when to start, and what qualities to look for in a third-party logistics (3PL) provider.
What Does It Mean To Outsource E-commerce Fulfillment?
Outsourcing e-commerce fulfillment is when a brand hires a 3PL partner to handle some or all of the order processing on its behalf. This involves order fulfillment services such as processing, warehouse management, inventory management outsourcing, packing, and shipping, and return/refund management.
A full-service fulfillment provider often manages its own web of shipping and warehouse centers. It supplies all technological infrastructure, materials, and labor needed to process online orders.
Merchants partnered with 3PL providers get access to advanced shipping capabilities that are too expensive or challenging to handle independently.
The global e-commerce fulfillment outsourcing market reached $86.5 billion in 2021. It will grow at a compound annual growth rate (CAGR) of 9.5% from 2022 to 2030.
In-house vs. Outsourced E-commerce Fulfillment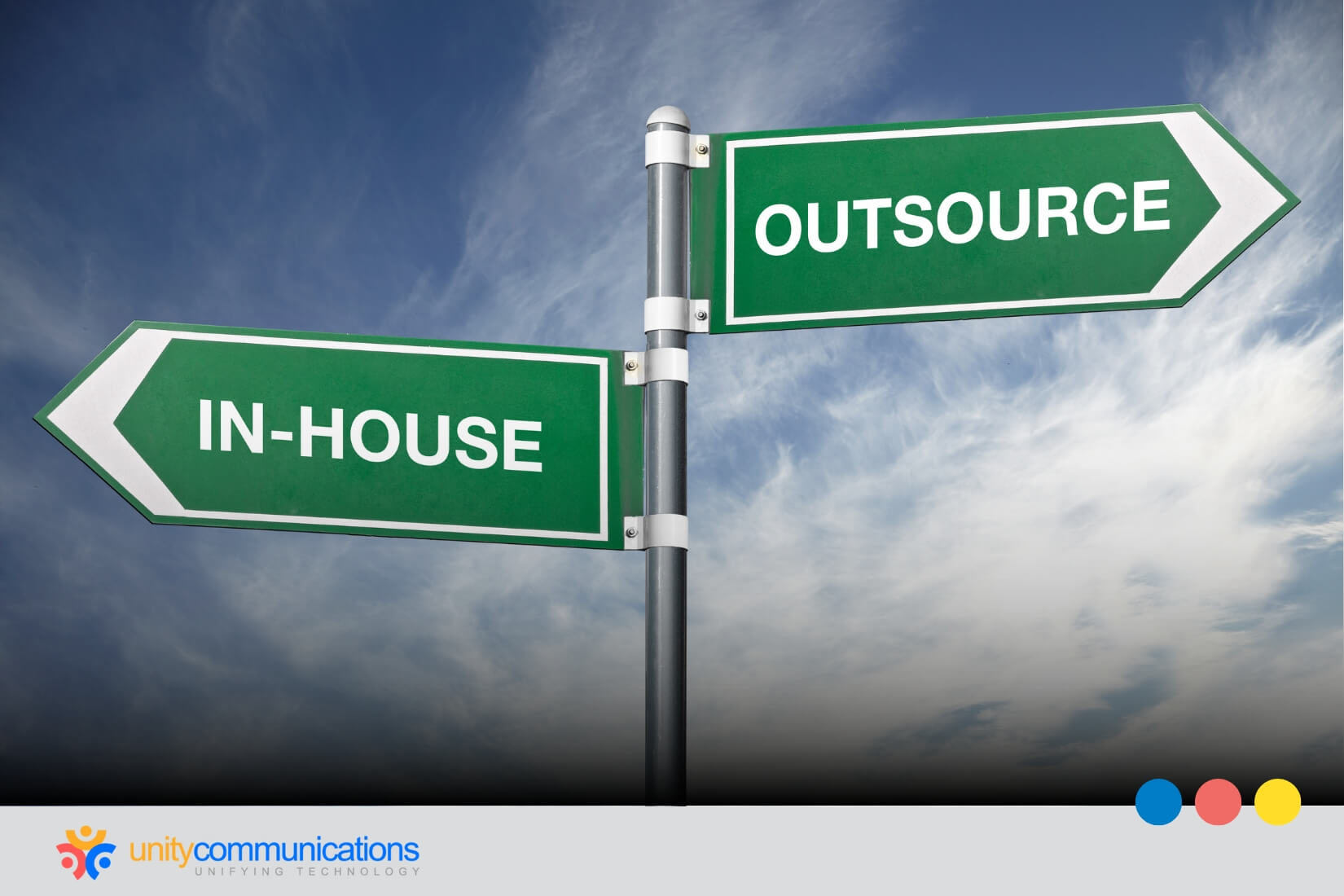 Brands that do not outsource e-commerce fulfillment use in-house strategies, also known as self-fulfillment. With this, the merchant handles their order processing and shipping operations.
Self-fulfillment for companies is usual. Startups looking to establish a brand presence with online stores follow this route. Independently managing inventory storage and fulfillment is more cost-effective when the volume of orders is small.
Successful e-commerce brands eventually reach a point where self-fulfillment is no longer viable. Keeping up with business growth becomes challenging. By that point, it is time to consider outsourcing e-commerce fulfillment to an experienced business process outsourcing (BPO) or 3PL company.
What Fulfillment Services Do BPO Companies Offer?
Most BPO companies provide standard fulfillment services such as inventory storage, picking and packing, worldwide shipping, and automated package tracking. Additional services include:
Business-to-business (B2B) fulfillment

Return/refund management

Custom solutions such as branded packaging and kitting
Some BPO providers even offer fulfillment technology, including all-in-one analytics tools, order and inventory management systems, and tracking software for real-time orders, stock levels, and shipments.
Outsourcing e-commerce fulfillment to a BPO company means it uses its resources to manage the following functions for your business:
Warehousing

– keeping and managing your product inventory in the service provider's facilities. This differs from on-demand warehousing solutions that match you with available centers.

Picking

– retrieving merchandise from the provider's warehouse and following a pick list after an order is placed on your e-commerce site

Packing

– packing all products in the order with the appropriate poly mailer and packaging materials and then attaching the shipping information to the package

Shipping

– arranging for shipping carriers to collect packages from the warehouse facility and send them to your buyers with electronic order tracking information

Return processing

– assisting with the return process and placing your unused product back into your available inventory
BPO companies also offer customer service and back-office support solutions. For instance, companies can outsource data entry services to a BPO firm.
Signs To Start Outsourcing E-commerce Fulfillment
Consider outsourcing e-commerce fulfillment at the right time for your business. Here are a few signs that you are ready to optimize fulfillment with a 3PL provider:
Your order volume is rapidly increasing.

Manual procedures are causing bottlenecks in the order fulfillment process.

Logistics management is taking up your time.

You spend many hours a day or week packing boxes and shipping orders.

You need more time planning strategic projects such as product development and marketing.

You need more storage space.

You do not want to invest in distribution infrastructure (e.g., forklifts, warehouses, labor, etc.).

You need to hire more employees to pack and pick up orders.

You no longer want to fulfill orders yourself anymore.
Suppose you relate to one or more of these scenarios. In that case, your company must have outgrown self-fulfillment and needs to find a 3PL provider to get help.
Save your business unnecessary stress by outsourcing e-commerce fulfillment before problems arise. Planning leads to a more seamless migration into outsourced fulfillment at a time that is not disruptive to your operations.
Steps in Outsourcing E-commerce Fulfillment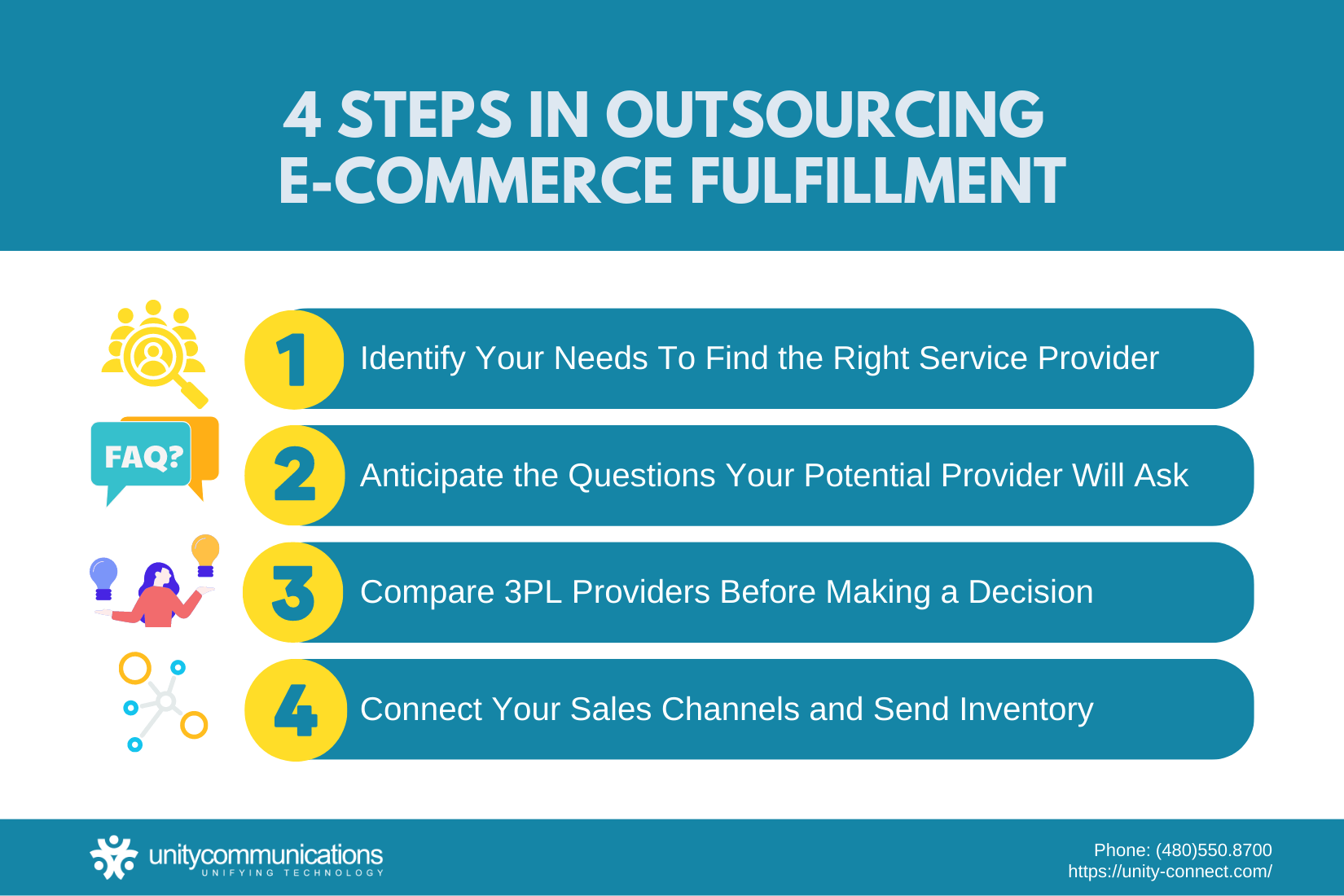 You can maximize the benefits of outsourcing e-commerce fulfillment by following these best practices:
1. Identify Your Needs To Find the Right Service Provider
While looking for prospects, you might encounter 3PLs that do not suit your business. But do not worry.  Every service provider has its own standard for customer qualifications such as:
Monthly order minimums and maximums

Maximum stock-keeping unit (SKU) count

Weight limitations and product size

Prohibited items or product materials

Integrations that match certain features and sales platforms

Capabilities offered
Every business is unique. Finding a BPO company that has everything you want takes some time. If you are having trouble finding a service provider that fits your budget, consider these:
Can you work the cost of fulfillment into your budget? You might need to hit a certain order volume to reach the budget.

Apply pricing tactics such as a minimum spend threshold higher than your average order value to get free shipping and bundles. 
Keep in mind that each BPO company is different. Ask your potential provider the following questions before signing a contract:
Some service providers have only local or nationwide centers, while others have international locations. Identify and understand your needs and objectives before outsourcing e-commerce fulfillment. This narrows down your options and helps you find the right partner.
2. Anticipate the Questions Your Potential Provider Will Ask
A 3PL provider will ask several questions about your company to ensure a mutual fit. They need to learn about your business to design strategies to help you ship your products effectively.
Prepare for this conversation ahead of time by listing the following business factors:
Average monthly order volume

Average number of products or items per order

Usual order combinations

Product dimensions and weights

Overall number of SKUs and unique products you sell

Technologies you use, including your e-commerce platform

Shoppers' locations according to zip codes

Business projections based on product launches, marketing plans, PR initiatives, and the market base you plan to enter or expand into
These pieces of information are vital to a fruitful partnership. For example, knowing your shoppers' locations lets the logistics company know at which fulfillment centers to store your inventory.
Some fulfillment companies might also ask for your average order value to advise you on ways to reduce costs, maximize sales, and optimize the supply chain. 
Such detailed questions come from service providers that want a long-term agreement with a well-thought-out business strategy. The more information you share, the more a 3PL provider can help and offer strategies to streamline your fulfillment process.
A good tip for outsourcing e-commerce fulfillment and customer service is to look for a partner with sufficient experience. A big, experienced fulfillment company has more knowledge and insights to share with you.
3. Compare 3PL Providers Before Making a Decision
Do not just choose the first fulfillment vendor you see. Vet multiple providers to find the best fit. 
To stay organized, consider creating a list of "must-haves" such as pricing, warehouse locations, services, and technology. You can also track the pros and cons of each 3PL provider by making a comparison table.
Another thing to remember when outsourcing e-commerce fulfillment is that the cheapest solution is not always the best option. Be wary of tradeoffs in favor of the lowest bidder, and compare providers according to their capability. Ask yourself:
What quality am I getting for this price?

How much support will I receive?

Which services are most important for my company?
4. Connect Your Sales Channels and Send Inventory
After choosing a fulfillment partner, you must undergo the full onboarding process. An implementation staff member can help you create an account, integrate your platform and sales channels, set up the shipping details, and import all your merchandise.
Follow the third party's exact protocols when preparing and sending inventory. Lastly, communicate these protocols with your manufacturers and service providers.
What To Look for in a BPO Provider?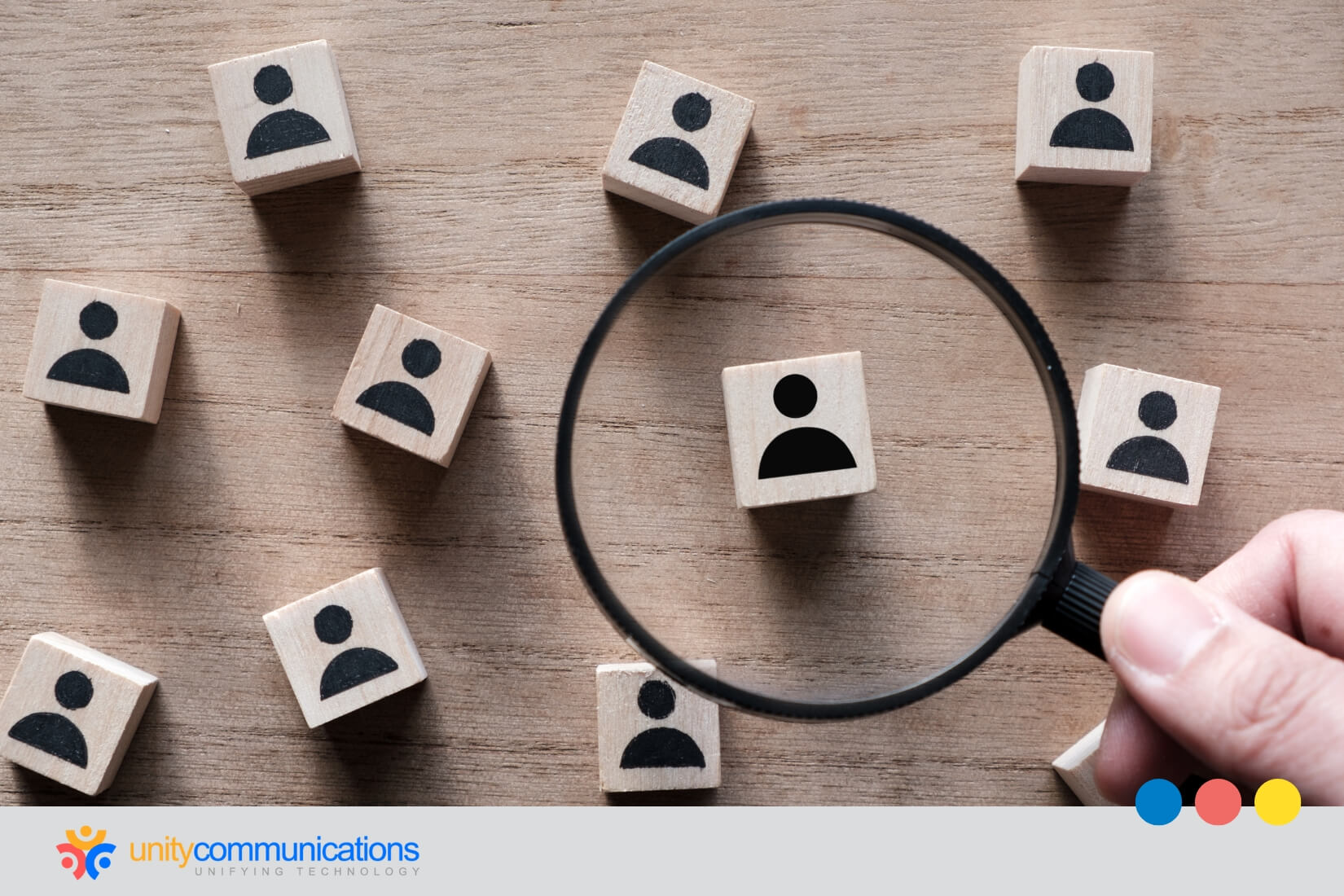 When outsourcing e-commerce fulfillment, remember that not all BPO and 3PL companies are equal. The service provider that makes sense for you depends on your company's requirements. Consider the following qualities when evaluating your logistics partner, sales channels, and technology stack.
Multiple Fulfillment Centers
Shipping orders from one central sorting center hinders e-commerce brands with a nationwide client base. Having only one fulfillment center leads to unpredictable costs, longer transit time, and orders that cross multiple shipping areas.
Outsourcing to a logistics provider with multiple fulfillment networks helps merchants build a multi-node, responsive, and resilient shipment stage that brings products closer to customers. Multiple fulfillment centers help keep costs low and allow faster delivery time by spreading the work. Widespread centers even enable two-day shipping for your business.
Superior Integration Options
No matter what e-commerce platform you use, your fulfillment partner should ensure the smooth integration of your systems.
Native two-way integrations allow logistics providers to respond immediately to customer actions. They let customers change an order, process a return, or place new orders from your store—all without requiring a human operator.
Custom Fulfillment Services
Standing out in the e-commerce industry is incredibly challenging. This is where the fulfillment process can be a significant brand differentiator. Outsource to a BPO provider that offers custom fulfillment services to gain a competitive edge.
While elements such as custom inserts and personalized packaging might not be part of your fulfillment procedure, keeping your options open is a good idea.
Outsourcing e-commerce fulfillment to a vendor with kitting services and sub-assembly lets you offer limited-edition packaging and gift sets for the holiday season. These strategies set you apart from competitors and improve customer experience. Moreover, custom fulfillment guarantees your unboxing experience scales as your order volume grows.
Advanced Return Management
With e-commerce, you cannot just focus on sending out orders. You should also efficiently handle products that come back in. Returns are as crucial to overall customer satisfaction as the initial buying journey. Merchants should reassure customers that the return procedure is seamless and easy to navigate.
If you are slow to process return items, you risk frustrating customers and decreasing valuable resale opportunities to recoup the loss.
Outsourcing customer support and fulfillment to a BPO partner that can handle your returns generates more revenue for your business. Quick, hassle-free returns are among the best ways to foster repeat purchases and boost customer loyalty.
End-to-end Operational Visibility
Many retailers partner with a logistics company that is physically close to them instead of vendors suitable for their needs. They want to see the operation first-hand to know how fulfillment is going.
You do not have to be in the same place as your 3PL provider if it uses cutting-edge technology. Logistics software ensures transparency over the fulfillment process, from SKU management to dropshipping and order management, so merchants can rest assured that the operation is smooth.
Benefits of Outsourcing E-commerce Fulfillment
Outsourcing e-commerce fulfillment has many benefits that go beyond delegating tedious tasks.
As a retailer, you need to satisfy the needs and demands of customers. Those demands are high when it comes to order fulfillment. Incorrect, delayed, or missing shipments are guaranteed ways to frustrate your customers; hence, you need to get fulfillment right.
Here are the advantages of outsourcing e-commerce fulfillment.
Focus on Selling
Let us begin with an obvious benefit: you can focus on selling and more important activities. You can reinvest in your shop the days spent taping boxes and printing labels.
While order fulfillment is more manageable for small stores, it becomes resource-intensive and challenging as you grow. As orders come in from various sales channels (online, in-store, sales events), you do not have enough time for other tasks.
Leave fulfillment to your third-party provider and concentrate on more impactful work.
Reduce Shipping Costs
Many merchants avoid outsourcing because they see it as an additional expense, but 3PL providers can actually save you more money in shipping.
Fulfillment partners have multiple locations across the country and even abroad. Balancing your merchandise across various warehouses ensures they are closer to customers. Thus, inventory distribution can reduce shipping costs by 25%.
Fulfillment companies also often get lower rates from carriers. Depending on the service provider, you can save from 15% to 35% on published shipping rates.  
Expedite Shipping
Having multiple warehouse centers across the country expedites shipping. Storing inventory closer to customers lets fulfillment companies provide faster delivery.
This is an impressive advantage for e-commerce businesses. Many customers want their orders to be delivered immediately. A reputable fulfillment partner can help you meet the industry's high demand and compete with retail giants.
Ensure Accurate Shipping Information
Transparency and consistency are crucial for many online shoppers because these boost their confidence to buy from an e-commerce store.
Research shows that 60% of customers are more likely to purchase items if they know the expected delivery date. Additionally, 47% will not repurchase from a store that lacks delivery transparency.
Outsourcing provides more accurate delivery information. Many unpredictable issues that affect delivery promises can occur when you self-fulfill. Events such as a snowstorm, a busy day at work, or your car breaking down disrupt your order fulfillment process.
Reduce Operating Costs
Outsourcing is a hefty investment, but so is creating an in-house department. Hours spent picking, packing, and shipping orders are only part of the cost. Merchants tend to forget inventory management in their fulfillment cost calculations. In particular, renting warehouse space is an expensive factor in establishing or keeping an in-house e-commerce fulfillment team.
BPO companies cut your operating expenses significantly. You can save money on rent, infrastructure, and labor by outsourcing email support and order fulfillment.
Reasons Not To Outsource E-commerce Fulfillment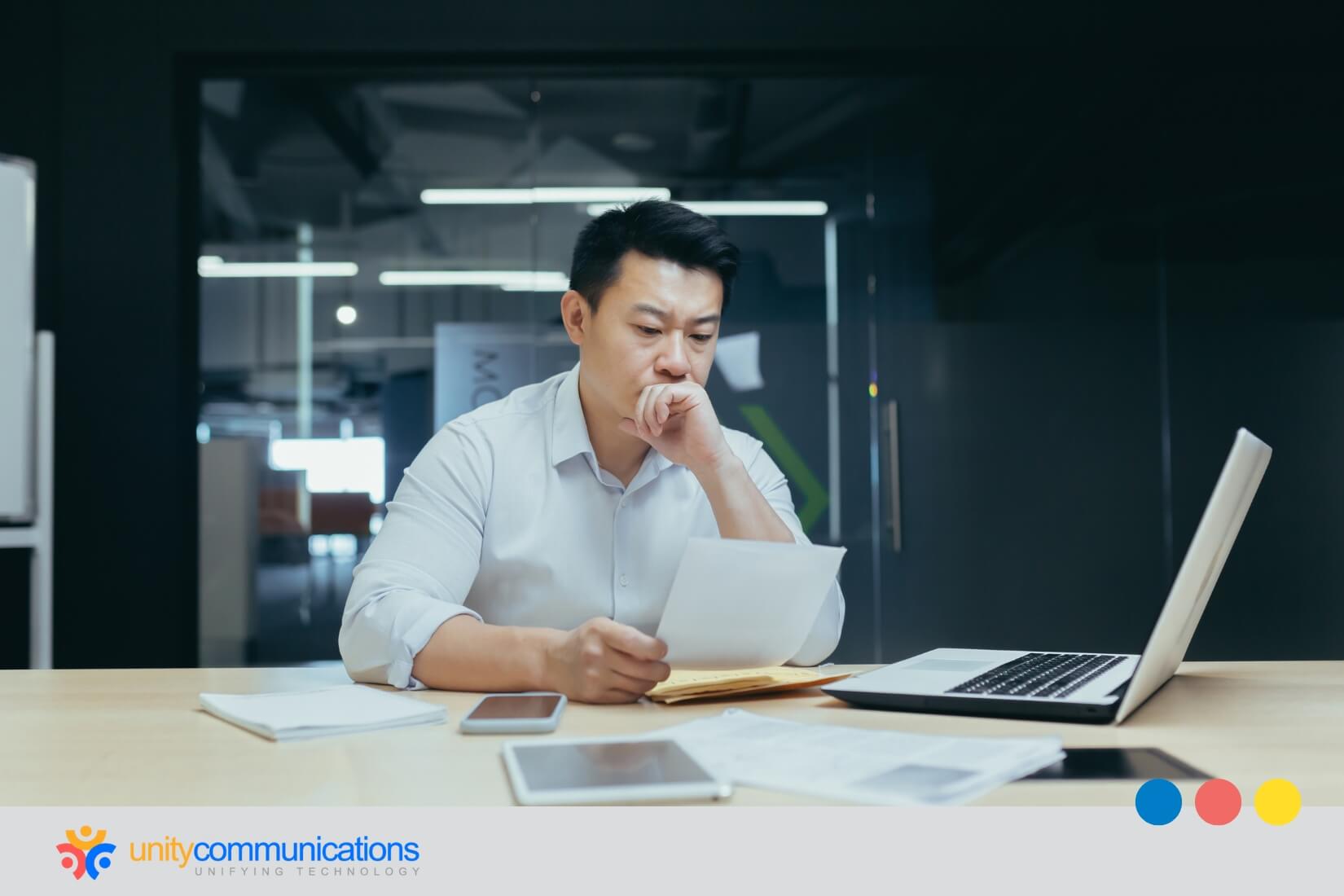 While outsourcing e-commerce fulfillment is an excellent business decision, it is not for every business. The following considerations might make self-fulfillment a more attractive solution.
Your Sales Volume Is Low Enough To Pack Orders Yourself
If your current order volume is low enough to manage fulfillment in-house, then continue to do so. Self-fulfillment is more cost-efficient if your store is small, but there is a time tradeoff.
If you want to save more money, keeping order fulfillment in-house while your profit margin is low will increase cash flow. Just watch out for an increase in the number of orders over time. Outsourcing before fulfillment becomes too hard to handle on your own.
Each of Your Items Has Special Needs or Is Different
Keeping fulfillment in-house is the way for one-of-a-kind, made-to-order, or personally customized items. Each unique product requires a separate location in the provider's warehouse, making inventory storage expensive and inefficient.
Moreover, outsourcing can be difficult if your merchandise is hazardous, flammable, or perishable. Finding a 3PL company to accommodate strict inventory requirements can also be a challenge.
The Bottom Line
Many retailers notice that outsourcing order fulfillment is the best decision for their e-commerce businesses. But it is a major decision that should not be made hastily. Consider your unique requirements before deciding. If you choose to move forward with a 3PL provider, take your time and do your due diligence.
If you are ready to find a fulfillment partner, Unity Communications is here to help. Contact us now to discuss custom solutions.