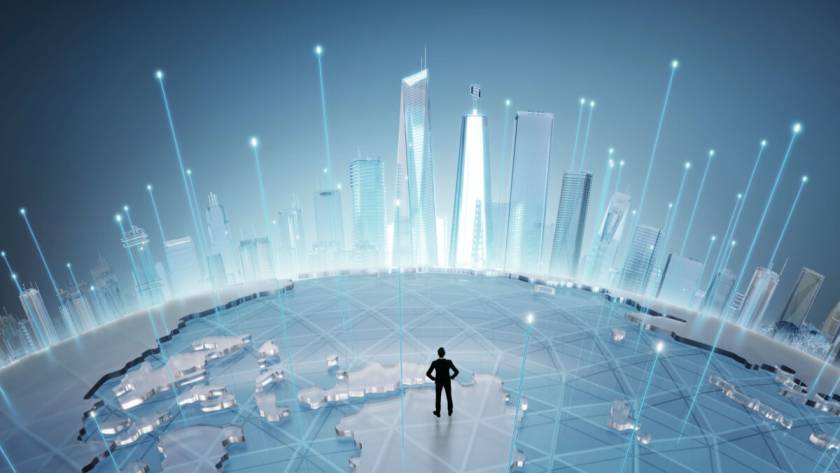 Written by Dion Jay Tality
The Philippines is a leading outsourcing destination. The country is notable for its competitive costs, highly skilled labor, and solid government support. Outsource Accelerator recognizes this nation as the BPO capital of the world.
Working with an offshoring provider in the Philippines is a wise business decision. A service provider can help scale your business operations while reducing operating costs. But what outsourcing services are available in the country?
Let us look at six key services offered by outsourcing companies in the Philippines. Read on to learn more about what business processes you can outsource.
Top Services Philippine BPO Firms Offer
The Philippine business process outsourcing (BPO) industry has grown. It started when Accenture first offered outsourced services from this country. Sykes later established a multinational company, and eTelecare Global Solutions followed suit by setting up the first call center.
Today, the Philippine outsourcing industry has over 700 BPO companies operating nationwide, and the number keeps rising.
The Philippines has become a top outsourcing hub in the world. The country's information technology and business process management (IT-BPM) industry makes up 13% of the worldwide market share. But Colliers states it could capture an even bigger slice of the global BPO market. 
The Business Process Association of the Philippines (IBPAP) highlights the following key advantages of outsourcing to the country:
Diverse pool of talent

Competitive costs

Expanding infrastructure

Strong linkages (with the government, academe, and other industries)

Voice and non-voice BPO capabilities
These potential benefits provide good reasons to outsource to the country. Below are the top services offered by outsourcing companies in the Philippines.
1. Customer-centric Contact Center
The Philippines has long been the call center capital of the world. But many call centers in the country have transitioned to contact centers to enhance customer experience. They capitalize on contact center as a service (CCaaS) solutions to support multiple communication channels.
Contact centers handle customer service operations. They serve as direct lines of communication between businesses and their customers. 
Here are the contact center services offered by outsourcing companies in the Philippines:
An

inbound call center

receives incoming contact for customer service interaction. Representatives assist callers by answering questions, processing requests, and resolving issues. The Philippines has long excelled in this BPO service. Many Philippine companies operate call centers to accommodate their clients' valued customers.
Live chat support

lets customers communicate with representatives in real time through online platforms.

Specialists address customer concerns while browsing a business' website or making a purchase

. Many Philippine BPO companies offer this customer service option.
Email support

provides customer assistance through email correspondence. This customer service solution is best for handling inquiries and complaints. It is also ideal for processing order requests and providing updates. Philippine BPO companies offer such support with agents trained to handle as many emails as possible.
2. Interactive Outbound Contact Center
The country's strength in call center services does not apply only to customer service. Many BPO companies operate call centers for sales and telemarketing services, too. Businesses outsource such services to reduce operating and labor costs by up to 60% and 50%, respectively.
Generally, these services fall under the scope of an outbound contact center, which reaches out to potential or existing customers. 
Here are some solutions offered by outbound outsourcing companies in the Philippines.
Sales

involve contacting customers to promote a brand and its products or services. Sales agents generate leads and email offers to prospects. BPO companies in the Philippines provide such services tailored to meet client needs.
Telemarketing

entails calling potential or regular customers to sell products or services. Agents engage with prospects to build their interest and urge them to purchase. Since the Philippine call center boom, many BPO companies have offered telemarketing services.
Billing and collections

handle financial matters and customer payments. Specifically, BPO agents contact customers to address their billing concerns and collect money for services rendered. Philippine BPO companies are highly compliant with regulations, especially for the banking, financial services, and insurance (BFSI) segment.
3. Solution-based IT Services and Tech Support
Information technology (IT) tops Deloitte's list of outsourced services (54% of the respondents). This is followed by finance (44%), payroll (32%), and customer service (22%).
According to Statista, the IT outsourcing (ITO) segment could grow from $430.5 billion this year to $587.3 billion by 2027. It might achieve an 8.07% compound annual growth rate (CAGR) during the forecasted period.
When it comes to ITO services, the Philippines follows India and the United States. Outsourcing companies in the Philippines offer various IT services and tech support solutions, including:
IT support

involves providing technical assistance to businesses and managing their infrastructure. The services include hardware and software installation, maintenance, and troubleshooting. Philippine BPO companies employ professionals trained to efficiently and effectively resolve IT issues.
Technical support

assists users of tech products, whether computer devices or mobile phones. Its tasks include hardware and software support, installation, configuration, and troubleshooting. Top brands usually employ

technical support outsourcing

in the Philippines for cost efficiency.
A

help desk

is a single point of contact (SPOC) for end users needing assistance or support. Help desk agents answer customer inquiries and resolve technical issues. Many BPO companies in the Philippines offer such services to help clients cut costs and optimize operations.
4. Effective E-commerce Outsourcing Services
The e-commerce industry has boomed, further accelerated by the pandemic. Businesses see the benefits of e-commerce outsourcing for reducing costs and scaling operations. Working with outsourcing companies in the Philippines is a viable solution for online stores.
Amazon Web Services (AWS) recently expressed its intention to contribute to IBPAP's workforce with the AWS re/Start program. This partnership seeks to add 1.5 million more jobs to the country's outsourcing sector, maximizing its e-commerce BPO potential.
Let us look at e-commerce outsourcing services offered by BPO companies in the Philippines.
E-commerce customer support

assists customers of click-and-order stores. This function covers product inquiries, technical issue resolutions, and practical guidance on usage. E-commerce businesses can capitalize on these services since the Philippines has excellent customer service.
Data entry services

entail recording e-commerce business and customer information. The tasks often involve managing, organizing, and securing data. Philippine BPO companies offer such services to benefit online stores. They help reduce operating costs, improve data accuracy, and increase business productivity.
Order fulfillment

involves managing the entire buying process, from receiving orders to delivering products. The goal is to ensure customers get goods or items delivered to their doorsteps on time. Many Philippine BPO companies offer order fulfillment services tailored to specific e-commerce needs.
5. Patient-focused Healthcare BPO Services
Healthcare is a critical sector because it deals with public health and patient treatment. But the COVID-19 pandemic challenged healthcare providers in many ways.
Clinics and hospitals can outsource non-core operations thanks to healthcare outsourcing. That way, clinicians can focus on their most important duty: patient care. The global healthcare BPO market size could grow from $334.15 billion in 2021 to $755.76 billion by 2030 at a 9.5% CAGR.
Outsourcing companies in the Philippines are capable of handling healthcare BPO services. These services include the following:
Medical billing

entails generating superbills and filing claims for medical services rendered. It involves using the Healthcare Common Procedure Coding System (HCPCS), International Classification of Diseases (ICD), and Current Procedural Terminology (CPT) codes. Philippine BPO companies employ agents with healthcare backgrounds.
Claims processing

involves reviewing, adjudicating, and paying healthcare claims to insurance companies. The tasks include verifying claims accuracy, determining patient eligibility, and processing payments. Philippine BPO companies usually work with health insurance carriers for cost efficiency.
Medical transcription

entails converting medical reports dictated by healthcare professionals into written output. Transcriptionists listen to audio recordings and transcribe data into documents. Outsourcing this function to the Philippines can help improve data accuracy and reduce costs.
6. Efficient Administrative Functions
Administrative functions are critical to smooth business operations. These are tasks usually related to accounting, finance, payroll, and human resources (HR).
The Philippines is a top destination for outsourcing administrative functions. Whether front- or back-office outsourcing, BPO firms help businesses streamline operations and reduce costs.
Outsourcing companies in the Philippines handle a range of administrative tasks:
Accounting and financial services (AFS)

involve managing a company's finances. AFS includes bookkeeping, tax preparation, and financial analysis and reporting. Philippine BPO companies offer outsourced AFS solutions to help businesses maintain up-to-date financial records.
Payroll outsourcing services

manage payroll processes, from updating employee data to disbursing salaries. These services also handle regular benefits and tax compliance. Philippine BPO companies offer payroll outsourcing services. They help businesses reduce costs, increase accuracy, and ensure regulatory compliance.
Human resource (HR) services

include recruitment, onboarding, and performance management. These services aim to attract new talent and keep employees for good. Philippine BPO companies offer outsourced HR management services. They help companies streamline their processes and cut operating costs.
The Bottom Line
The Philippine outsourcing market has grown exponentially in recent years. The country now provides various services to clients across different industries. 
Before outsourcing, examine your current operations. Identify your business needs and decide which functions to outsource. Most importantly, conduct research to find and hire an offshore provider best suited for your business.
Philippine BPO companies offer many benefits. The nation has a strong reputation for delivering high-quality services at competitive prices, whether you outsource tech solutions or customer service.