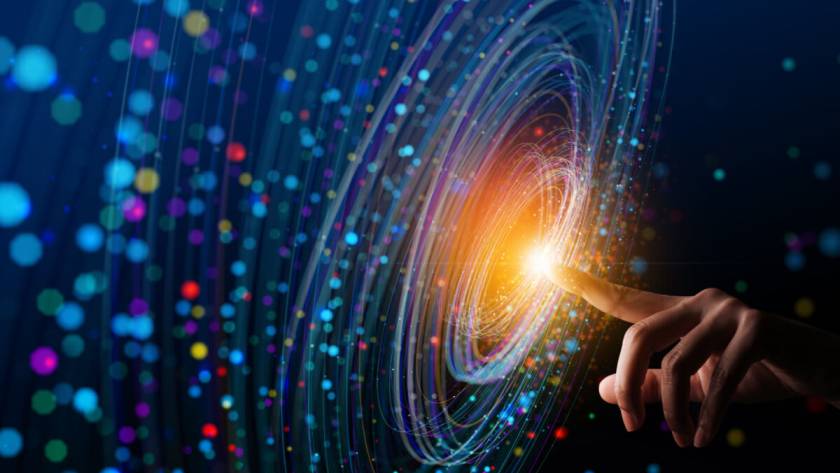 Written by Dion Jay Tality
The Philippines is a leading outsourcing destination, providing various services to businesses worldwide. Offshoring providers in the Philippines benefit from its cost-effective labor, supportive government, and favorable environment, so businesses wanting to outsource to the country get guaranteed high-quality services.
The Philippine outsourcing industry has grown over the years. It has immensely contributed to the country's economy and provided millions of job opportunities. But what lies ahead for this sector?
Learn more about the industry's current state and future growth if you plan to work with a Philippine outsourcing company. Continue reading below.
The Current State of the Philippine Outsourcing Industry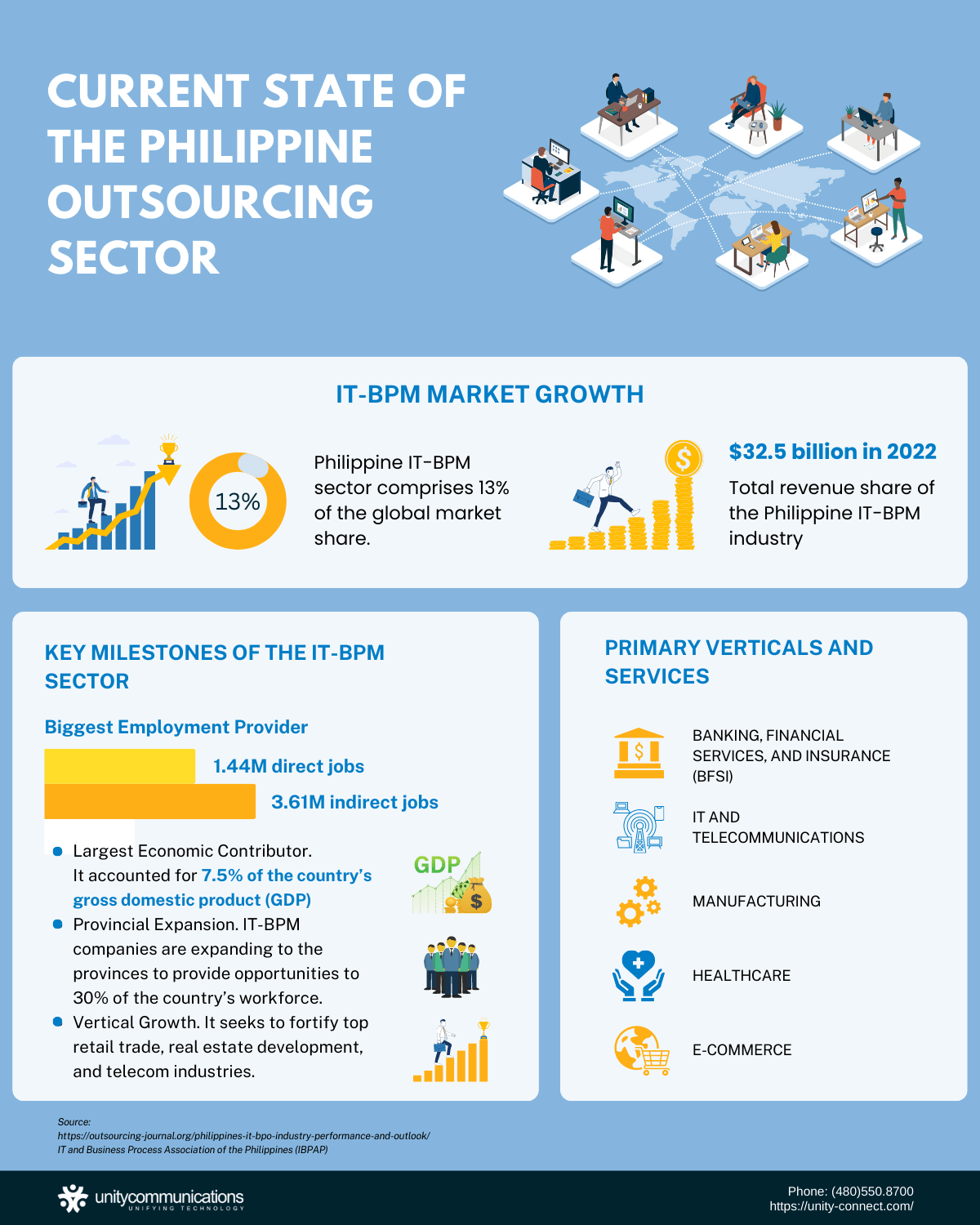 Globalization drives outsourcing's success as a popular business strategy. In particular, business process outsourcing (BPO) entails delegating functions or tasks to third-party service providers instead of handling them in-house. Offshore outsourcing (sometimes shortened to "offshoring"), the practice of outsourcing to vendors on other continents, is best for scaling operations and reducing costs.
When it comes to outsourcing, the Philippines is a top offshoring spot. Its long service history has also made it the world's BPO capital. That is why businesses worldwide choose to outsource to Philippine outsourcing companies. 
Learn more about the country's outsourcing market in the next section.
IT-BPM Market Growth
The Philippines is a leading information technology and business process management (IT-BPM) services hub. According to the Outsourcing Journal, this sector comprises 13% of the global market share. 
The Philippines ranks first in voice-related services and aims to expand its services further to non-voiced BPM and IT. It also offers horizontal BPM services (such as finance and accounting) and vertical-centric solutions (such as healthcare services).
The IT-BPM industry's revenue grew from $29.5 billion in 2021 to $32.5 billion in 2022. The numbers speak volumes about its longevity in the coming years. So businesses looking to partner with Philippine outsourcing companies should consider capitalizing on this growth.
IT-BPM Key Milestones
The Philippine outsourcing industry has come a long way. The IT and Business Process Association of the Philippines (IBPAP) highlighted the key milestones of the IT-BPM sector as follows: 
Biggest Employment Provider.

It generated 1.44 million direct jobs and 3.61 million indirect jobs in 2021.
Largest Economic Contributor.

It accounted for 7.5% of the country's gross domestic product (GDP).
Provincial Expansion.

IT-BPM companies are expanding to the provinces to provide opportunities to 30% of the country's workforce.
Vertical Growth.

It seeks to fortify top retail trade, real estate development, and telecom

industries.
Given these milestones, businesses of all sizes should consider hiring Philippine outsourcing companies. Big corporations and small and mid-sized enterprises (SMEs) should capitalize on the country's outsourcing track record to achieve growth and significant cost savings. The industry shows no sign of slowing down and still has room for expansion.
Top Players in the Philippine Outsourcing Industry
The number of Philippine outsourcing companies has exponentially grown. Accenture was the first to start offering outsourced services in the country. Meanwhile, Sykes established the first multinational company, and eTelecare Global Solutions set up the first call center. 
Today, the IT-BPM sector has over 700 BPO companies operating nationwide. Notable names in the industry include Accenture, Concentrix, and Wells Fargo. Indian BPO firms, such as Hinduja Global Solutions, Infosys, and Tata Consultancy Services, also operate in the country. Still, more emerging players are entering the country's outsourcing scene, such as Unity Communications.
Beyond these industry figures, the Philippine government plays an active role in supporting outsourcing. IBPAP, the Philippine Economic Zone Authority (PEZA), and the Department of Trade and Industry (DTI) Board of Investment (BOI) are the enabling agencies of the country's IT-BPM sector. Other partner associations include the following:
Animation Council of the Philippines Inc. (ACPI)

Global In-House Center Council Philippines (GICC)

Game Developers Association of the Philippines (GDAP)

Philippine Software Industry Association (PSIA)

Healthcare Information Management Association of the Philippines (HIMAP)

Contact Center Association of the Philippines (CCAP)
These associations provide relevant training, promote industry standards and best practices, and facilitate collaboration among the sector's players. The goal is to ensure the country's outsourcing industry remains globally competitive.
Primary Verticals and Services Philippine Outsourcing Companies Offer
Philippine outsourcing companies offer various services to clients across different industries, from healthcare to retail and finance. They provide BPO and IT-enabled services (ITES) to help client companies reduce costs, increase efficiency, and improve their bottom line. 
According to BOI, the country excels in providing outsourced solutions to the following primary verticals: 
Banking, financial services, and insurance (BFSI)

IT and telecommunications 

Manufacturing

Healthcare
Companies in these industries use the Philippines to streamline operations and capitalize on cost-effective solutions.
Let us explore the primary verticals and services offered by Philippine outsourcing companies.
1. BFSI: Streamlining Financial Processes
As the name suggests, the BFSI industry provides financial services such as banking, insurance, and investments. With increasing regulatory changes, such as the U.S. Patriot Act, and a growing number of digital customers, the BFSI industry faces rising compliance costs. 
As such, financial institutions outsource transactional and non-transactional finance and accounting (F&A) functions to third-party vendors to reduce costs. Likewise, they adopt advanced technologies to efficiently accommodate digital customers of online banking. Outsourcing to the Philippines lets these companies cut expenses and serve customers better.
Below are the business functions BFSI institutions outsource to the Philippines.
Customer Service.

This function involves assisting customers with their banking, financial, or insurance accounts. Third-party representatives answer inquiries, resolve issues, and provide guidance on financial products and services. Outsourcing this function to the Philippines can help BFSI companies improve customer satisfaction and cut costs.
Billing and Collections.

Outsourcing billing and collections to the Philippines helps BFSI companies streamline operations and improve cash flow. This function involves managing accounts receivables, generating invoices, and collecting payments.

Philippine outsourcing companies also provide value-added services such as financial risk management.
Accounting and Financial Services (A&FS):

A&FS includes bookkeeping, payroll processing, financial analysis, and tax preparation. The Philippines is a top destination for outsourcing A&FS for BFSI companies. By outsourcing these functions to the country, you can save costs, reduce errors, and ensure regulatory compliance.
2. IT and Telecommunications: Providing Technology-based Solutions
The IT and telecom industries offer value-added, next-generation communication services. But the industry also faces challenges such as addressing high capital investments and accommodating the popularity of mobile communications and over-the-top (OTT) services. 
Telecom providers are transitioning to outsourcing network operations, content bundling, and solutions. Outsourcing to the Philippines can create a digital environment with guaranteed privacy and security.
Below are business functions that IT and telecom companies outsource to the Philippines.
IT Support.

IT support services include providing remote assistance to customers with technical issues. Software installation, troubleshooting, and maintenance fall under this category. Offshore providers in the Philippines usually offer 24/7 IT support.
Technical Support.

This function involves assisting customers having trouble with a specific tech product or service. It requires specialized knowledge and skills to identify and resolve technical issues.

Technical support outsourcing

in the Philippines is ideal for accessing tech experts at a fraction of the cost of local talent.  
Help Desks.

A help desk supports customers and employees who need assistance with a particular product or service. It is a single point of contact (SPOC) for all end users with common customer support and technical concerns. 
3. Healthcare: Prioritizing Patient Care While Optimizing Non-clinical Functions
The healthcare industry provides medical care and saves lives. However, the pandemic and regulatory changes have created challenges for the sector globally. Healthcare providers should streamline operations to free up their time and resources, allowing them to focus on patient care. 
Healthcare organizations outsource non-clinical and clinical functions to BPO vendors in the Philippines. This strategy enables them to digitize medical records with electronic medical records (EMRs) and automate laboratory processes. 
Below are healthcare processes that organizations outsource to the Philippines.
Medical Billing and Coding.

These processes involve coding medical services and generating superbills. Codes include the Healthcare Common Procedure Coding System (HCPCS), International Classification of Diseases (ICD), and Current Procedural Terminology (CPT) codes. Outsourcing these tasks reduces costs, increases accuracy, and improves efficiency.
Medical Transcription.

Transcription entails converting audio recordings of medical professionals into written documents. This task requires a high level of accuracy and specialized knowledge of medical terminology. Outsourcing medical transcription to the Philippines can give you access to a skilled workforce at a lower cost.
Claims Processing.

Claims processing involves verifying and processing insurance claims submitted by healthcare providers. It includes reviewing claims for accuracy, determining coverage, and processing payments. Outsourcing this task to the Philippines helps decrease costs while ensuring accurate and timely processing.
4. Manufacturing: Optimizing Core and Non-core Operations
Manufacturing is a dynamic industry involving the production of machinery, electronics, and consumer products. As the industry evolves, it requires specialized talent for process optimization, resource management, and core capabilities. 
Outsourcing can provide solutions to the challenges above. Manufacturing BPO providers offer analytics and performance management, planning and control support, and quality management systems. Partnering with an offshore provider in the Philippines optimizes manufacturing processes and helps achieve business goals.
Below are manufacturing processes outsourced to the Philippines.
Product Design and Development.

Outsourcing these tasks can help businesses lower costs and accelerate efficiency. Offshore providers in the Philippines offer various services such as 3D modeling, prototyping, engineering design, and simulation. They can shorten product development cycles and ensure product quality.
Logistics and Distribution.

Outsourcing these functions to offshore providers in the Philippines helps you streamline supply chain processes and improve operational efficiency. These services include inventory management, order fulfillment, and delivery management. 
Manufacturing and Production.

Offshore providers in the Philippines offer services such as assembly line operations, quality control, and production scheduling. They can help you augment production capacity, improve product quality, and reduce manufacturing costs.
5. E-commerce: Scaling Operations While Reducing Costs
The pandemic triggered a significant shift toward online shopping. As a result, e-commerce outsourcing has emerged as a booming industry. Entrepreneurs launch online stores and utilize platforms to reach increasingly digital consumers. 
The Philippines is a top choice for e-commerce outsourcing. Online businesses employ offshore outsourcing to optimize operations and reduce expenses.
Below are some common e-commerce tasks outsourced to the Philippines.
Data Entry.

This activity involves inputting information from paper or electronic sources into a computer system. In e-commerce, ensuring accurate and timely order processing is crucial. Outsourcing

data entry services

to the Philippines helps minimize errors, ensure data accuracy, and reduce operating costs.
Order Fulfillment.

This business process involves processing and delivering customers' orders. It includes picking, packing, and shipping products. Outsourcing this task to the Philippines can streamline the supply chain. 
Inventory Management.

This task involves planning and controlling inventory levels to ensure efficient operations and meet customer demand. Outsourcing this function to the Philippines can optimize your inventory levels, improve order accuracy, and reduce lead time.

 
The Future of the Philippine BPO Industry and Outsourcing Companies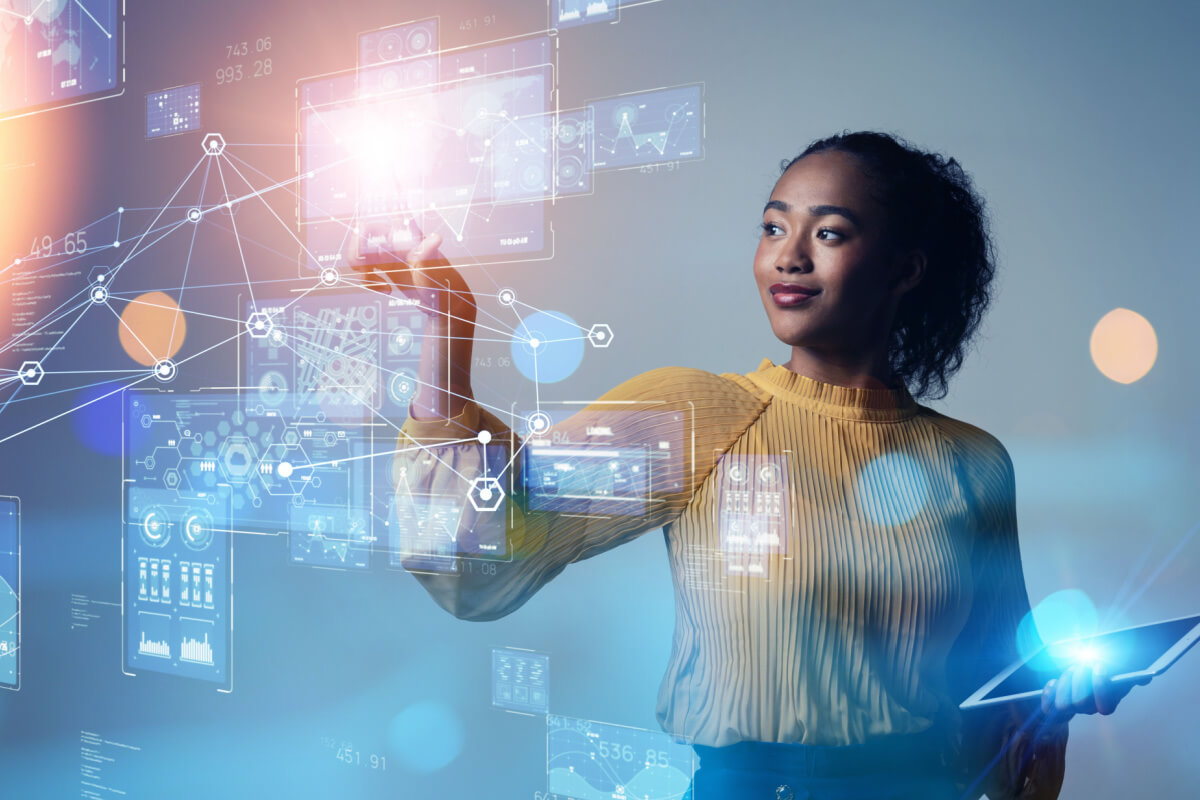 The outsourcing industry is a significant contributor to the Philippine economy. It provides employment and generates billions in revenue. As the world evolves and changes, so does the BPO industry. 
Businesses working with Philippine outsourcing companies should research the country's BPO industry. Whether you employ front- or back-office outsourcing, look into the industry's future to better understand its potential growth.
According to the Outsourcing Journal, IT-BPM companies focus on business optimization, digital transformation, and talent upskilling. To achieve the industry's growth potential, they seek to address the following points:
Accelerating digital transformation for efficiency

Upskilling workforce for digital talent

Streamlining business operations for ease of operations

Strengthening the country's outsourcing position 

Fortifying the IT-BPM ecosystem for sustainability
Let us expound on each of them in the next section.
Top Trends Shaping the Future of the Philippine Outsourcing Industry
Partnering with a Philippine outsourcing company requires constant reevaluation of your business decisions. Tracking the existing and emerging trends that might affect the country's outsourcing industry is crucial. That way, you can make informed decisions and keep pace with the competition.
Here are the top trends affecting the future of the Philippine outsourcing industry.
1. Undergoing Digital Transformation
According to Deloitte, the top digital enablers are automation, single-instance enterprise resource planning (ERP), case service management, and cloud computing. BPO service providers must keep up with the ever-changing business landscape by leveraging digital tools and technology. 
The Philippines has capitalized on the latest technology to remain competitive. Automation and artificial intelligence (AI) have become increasingly popular in the country. Expect to see a growing trend of technology adoption among Philippine outsourcing companies. 
2. Promoting Flexible Work Arrangements
The pandemic caused massive disruptions worldwide, leading to the rise of remote work. That is the norm in the global BPO industry, and Philippine outsourcing companies are encouraged to follow this trend to enhance their processes and remain globally competitive.
In September 2022, the Philippine government allowed IT-BPM companies to retain the work-from-home (WFH) setup without the risk of losing their tax incentives. This move provides the necessary flexibility for BPO companies to thrive in the current business environment and sustain global competitiveness. Expect flexible working arrangements to remain in the years to come.
3. Focusing on Talent Upskilling 
The Philippine government recently launched the Philippine IT-BPM Roadmap 2028 program. This initiative emphasizes the importance of talent upskilling to ensure a continuous supply of skilled BPO workers. They aim to achieve this goal through curriculum modification, internships, work immersions, and talent hub creation.
With a highly competitive market, Philippine outsourcing companies should invest in their most valuable assets—employees. So expect the inflow of a diverse workforce with various skill sets and expertise in the country's outsourcing industry.
4. Keeping up With Vertical Evolution
As mentioned, the four primary verticals leveraging IT-BPM services in the Philippines are BFSI, IT and telecommunications, manufacturing, and healthcare. As these segments evolve, BPO companies must stay abreast of their development. They must stay updated on changing regulations, capital requirements, and process optimization. 
The Philippine government should consider the top three parameters that business leaders measure when choosing a BPO destination: regulation, costs, and labor. Expect the government to continue providing favorable business regulations, streamlined tax-payment procedures, and minimum capital requirements. 
5. Fortifying the IT-BPM Ecosystem
The Philippine BPO industry continues to thrive, with the government and major stakeholders working together to strengthen its IT-BPM ecosystem. 
The government launched the Digital Cities 2025 program to develop economic zones and information and communication technology (ICT) hubs for BPO expansion. Likewise, the U.S. Agency for International Development (USAID) implemented the Strengthening Private Enterprise for the Digital Economy (SPEED) project to advance the country's digital ecosystem for economic growth.
Regional expansion, ecozone development, and U.S. investments drive the country's outsourcing sector. Considering these factors, the Philippine BPO market is likely to continue growing and expanding. So businesses looking to capitalize on this growth should consider outsourcing to the country.
Key Predictions for the Philippine Outsourcing Industry
The Philippines has established itself as a leading outsourcing destination. Despite the challenges brought by the pandemic, its outsourcing industry has proven resilient. Most Philippine outsourcing companies quickly adopted flexible working arrangements and improved their business operations.
As the Philippine outsourcing industry evolves, experts have made several predictions based on emerging trends, industry developments, and technological advancements. They are as follows:
1. The Industry Could Grab the Bigger Slice of the Global BPO Market Share
Colliers, a professional services and investment management company cites the possibility that the Philippine outsourcing industry could grab a bigger portion of the global BPO market share in the coming years. This is plausible—the Philippine IT-BPM industry already makes up nearly 13% of the global market share.
The industry has already become a major player in the global outsourcing market, and this trend will continue. This sector will grow and expand, thanks to its government support and business environment. So expect more companies to outsource tech solutions and customer support services to the country.
2. The Industry Will Remain the Biggest Contributor to the Country's Economy
The Philippine outsourcing industry will continue to contribute the most to the economy. As mentioned, one of its key milestones is accounting for 7% of the country's GDP. This sector contributes almost $30 billion annually to the local economy.
The outsourcing industry is an economic driver. This trend will continue as the industry grows and expands into new verticals and markets. In addition, the industry's expansion into the provinces will create more job opportunities and stimulate economic growth in these areas, significantly contributing to the country's overall economic development.
3. The Industry Will Continue To Create More Job Opportunities
The Philippine outsourcing industry is now the country's biggest employment generator, creating thousands of job opportunities for Filipinos. In 2020, it added about 120,000 full-time employees (FTEs), leaving 2021 with 1.44 million total workers. The number even exceeded its employment target of 1.43 million FTEs. 
The country's colleges and universities continue to produce graduates from various fields. The government's support for the industry will also stimulate job creation in the country. The industry's expansion into the provinces will also create more employment opportunities in these areas. 
4. The Industry Will Thrive in Digital Cities
The Philippine outsourcing industry will remain robust in metropolitan cities. However, the sector will continue to thrive in emerging digital cities. Let us consider the Digital Cities 2025 initiative as the government prepares for its creation and expansion. They will provide an environment conducive to the industry's growth and development. 
Earlier this year, the Philippines secured the 15th spot in the Tholons 2023 Global Business Innovation Sustainability Index. The country is a "Big Kahuna" nation, described as having "new leaders who have built a vibrant foundation." It scored high in super cities, business diversity, and equity and inclusion (DEI) areas, making it a favorable business environment.
5. The Government Will Remain Supportive of the Industry's Endeavors
The Philippine government recognizes the crucial role of the outsourcing industry in the country's economic growth. As such, it has provided the utmost support to the industry to ensure its continued success. 
It all started with the Special Economic Zone Act and the establishment of PEZA. These aim to attract local and foreign investments to bolster the country's economy by offering tax incentives. Since then, the government has worked closely with industry leaders to address the labor shortage, infrastructure development, and regulatory compliance. 
6. The Country Will Become the World's Experience Capital  
The Philippine outsourcing industry is notable for providing high-quality customer service to clients worldwide. This has earned the country its reputation as the "BPO capital of the world." However, the industry is not limited to BPO services alone. 
Philippine outsourcing companies are expanding their services to include higher-value functions such as finance and accounting, digital marketing, and software development. The end goal is to provide clients with the best experience. The country might become the world's experience capital as the industry grows. 
The Bottom Line
The Philippine outsourcing industry has significantly contributed to the country's economic growth and development, supporting the global BPO sector by serving different businesses across various industries. So you can rest assured that Philippine outsourcing companies are reliable business partners.
However, changing demand, evolving technology, and stiff competition can affect the industry's growth prospects. As you look forward to the future, keep up with the current and emerging trends. Consider those discussed above to make informed outsourcing decisions. 
Whether you plan to outsource to the Philippines or optimize your operation, understanding the outsourcing industry's current state and future trends can help your business.