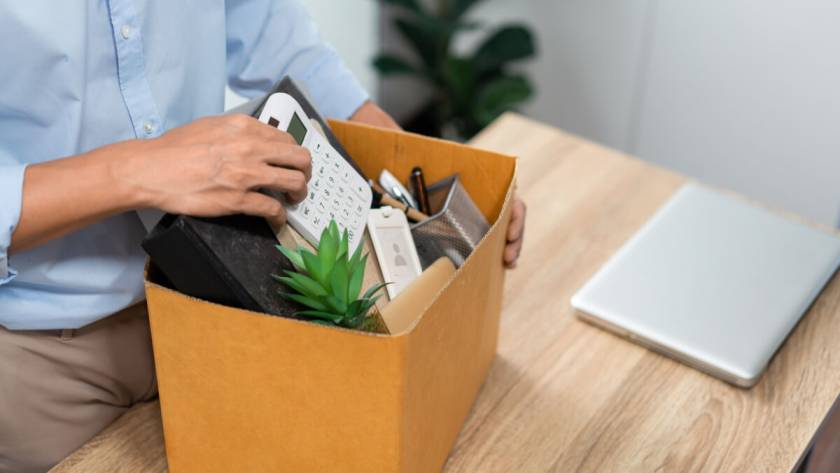 Many U.S. companies nowadays struggle to find and hire the right employees. Since 2020, acquiring the ideal workforce has become more challenging for American businesses as waves of workers leave their jobs. 
Employees departing en masse has prompted many organizations to look for new locations to stay afloat and avoid closing down. 
This article discusses the Great Relocation, its causes, its impact on businesses, and its connection to the Great Resignation. It also explains how offshoring providers in the Philippines can help resolve U.S. companies' relocation issues. 
What Is the Great Relocation?
The Great Relocation is a business phenomenon where many U.S. companies moved or considered moving their operations to new locations. This major event started during the pandemic when companies encountered unexpected disruptions. American entrepreneurs, executives, and decision-makers are open to the idea of transferring activities to different sites.
Location is vital for companies to survive and thrive, and the pandemic pushed migration on a broader scale. In 2021, Chief Executive magazine found that 44% of almost 400 CEOs surveyed were likely to explore new locations for their businesses. One-third of them were also considering operating in a different state. 
Area Development, a U.S.-based publication covering corporate site selection, states many companies plan to relocate after re-examining the business costs, taxes, and regulations affecting talent attraction and retention. These firms are sure to move out of prominent states with high taxes and cost of living, such as New York and California. 
The publication adds that companies with relocation plans are eyeing Texas and Florida as their next destinations. These states have more affordable cost of living, bigger talent pools, and more reasonable personal and corporate taxes. Businesses establishing offices in these states will likely increase their employee salaries by up to 13% because of the low taxes. 
Pandemic and Remote Work Causing Talent Migration
Lockdowns and pandemic concerns forced many Americans to spend more hours at home. Thus, most moved during this period after realizing their homes no longer fit their new needs. According to a survey, 67% of Americans moved out of their homes from March 2020 to October 2021. 
The same survey found 76% of millennials (between 18 and 34 years old) and 69% of older Americans (35 and 54 years old) changed residences within the period. Two-thirds of each group wanted to move into bigger spaces, especially remote workers. Gen Z and millennials were more likely to give up permanent residence for a nomadic lifestyle than Gen Xers. 
It adds that 66% of Americans age 55 and older did not move out during the pandemic. Of the 34% who did move, 22% said marital separation or divorce forced them to relocate, while 24% noted financial hardship. 
Remote work is the biggest motivation for moving, with 39% of Americans relocating. The work-from-home (WFH) setup frees employees from the restraints of permanent work locations. About 25% of respondents noted their move was caused by wanting to live in a different area.  
The survey further points out that the WFH arrangement makes it more convenient for American workers to give up permanent residence. Around 38% of respondents who keep a nomadic lifestyle say remote work is the primary motivation behind relocation.
How the Great Resignation Drives the Great Relocation
The Great Resignation, also known as the Great Reshuffle or the Big Quit, is a major event triggered by the pandemic where employees willingly left their jobs in droves. The U.S. Bureau of Labor Statistics reports almost 72 million workers quit from April 2021 to April 2022, peaking at 4.5 million Americans in November 2021.
Below are the two reasons Americans quit their jobs:
COVID-19 pandemic

. The pandemic is the most significant factor in the Great Resignation. Since it started in 2020, the U.S. and the rest of the world have experienced lockdowns and social distancing protocols, compelling workers to reprioritize their lives and careers. Remote work became common and was proven effective. 
Insufficient salaries

. Regular pay received by workers is no longer adequate to sustain basic cost of living. Full-time employees living in urban areas near their workplace can hardly cope with the rising prices of essential commodities and services. Wages have not improved over the years to match the increasing cost of living.
Businesses are bearing the impact of the Great Resignation. For instance, the customer service industry has experienced increased staff turnover rates, adversely affecting employee morale and productivity. A staff shortage also disrupts customer service workflow, decreasing output and efficiency. 
A recent survey by Willis Towers Watson reveals that about 73% of employers (or three in four) in North America find recruiting and retaining workers difficult. The figure is three times higher than the reported struggles in 2020. The labor shortage due to the Great Resignation heightened the Great Relocation. 
Issues and Considerations When Relocating Businesses 
Business relocation entails physically transferring headquarters, operations, and the workforce to another site. Below are the issues and considerations companies must address when relocating.
Tax Policies Should Be Favorable To Reduce Costs  
Companies must evaluate the relevant tax regulations and incentives before moving to a new location. The taxes they must pay in the selected location can substantially affect business profitability. The higher the taxes, the lower the profit margin, and vice versa. 
For many businesses, taxes are organizational and financial worries affecting investments, competitive edge, and human resources. Taxes are a major issue among small and medium-sized enterprises since they make up much of their expenses. 
Overhead Expenses Should Be Reasonable To Improve the Balance Sheet
Relocation affects the cost of production. So companies must also consider overhead costs; moving to a new location affects the business' daily finances. Some enterprises group operating expenses (monthly or annually) into fixed or variable costs. 
Examples of overhead costs are:
Government licenses and fees 

Advertising 

Depreciation

Salaries and wages

Property taxes

Office supplies

Utilities

Rent

Insurance

Travel
Overhead costs support profit-making operations and affect revenue. They are crucial in identifying the price a business must offer for its products or services to make a profit. 
Infrastructure Should Be Efficient for Stable Communication 
Companies consider physical infrastructure and accessibility when opting for a new site. Businesses benefit from stable and efficient facilities, including electricity, water supply, telecommunications, and road connections. Good infrastructure means workers can go to and from work quickly and accomplish tasks without interruptions. 
A dependable communications system allows companies to interact smoothly with customers and clients. Relocating to an area with high-speed internet connectivity and 24/7 support from reliable service providers is necessary. 
Growth Prospects Should Be Positive for Long-term Survival 
Organizations also consider growth potential. They review their long-term objectives and decide if the new location can help them achieve their goals. For example, a company plans to hire hundreds of customer service employees in the next three years. The location then must have an ample supply of professionals with phone and computer skills. 
A company will encounter problems if the local population cannot support its growth or expansion. If the talent available within the area is insufficient, the business might decide to expand the reach of its recruitment efforts. That means higher recruitment costs to acquire third-party outsourcers and providing more incentives (e.g., free housing for new hires). 
Hidden Expenses Should Be Fewer To Cut Operating Costs 
Hidden or unexpected costs are unavoidable when relocating a business. Employees might refuse to move with the company for personal or economic reasons. Thus, the organization has to hire and train replacements, which can increase its recruitment expenses. Adding to this is that it might need to provide severance pay to its previous employees. 
Other hidden costs include:
Permits, licenses, and memberships 

Equipment, maintenance, and upgrades

Expensive supplies in the new site

Higher cost of loans
How Offshoring to the Philippines Addresses Relocation Issues 
Here is how outsourcing and offshoring to the Philippines address the relocation issues and considerations mentioned above.
Tax-free Outsourcing and Offshoring To Improve Revenue
The Philippine government completely supports the business process outsourcing (BPO)  industry. It acknowledges the sector's important role in the country's job generation, technological advancement, and consumer and public income contribution. 
Two government agencies foster the growth of outsourcing and offshoring to the Philippines. The first is the Philippine Economic Zone Authority (PEZA), tasked with overseeing the country's special economic zones. The second is the Board of Investments (BOI), established to assist businesses in growing their outsourcing operations such as data entry services. 
Here are some benefits of outsourcing and offshoring companies in the Philippines: 
Exemption from corporate income tax. Service providers shoulder only 5% of gross income tax after the exemption for up to eight years ends. 

Foreign investors receive permanent resident status when investing at least $150,000 in a sustainable Philippine business. 
Outsourcing and offshoring providers in the Philippines can offer reduced service rates to clients due to the tax-free incentive they receive in the first several years of operations.  
Minimal Legal and Management Accountability To Avert High Costs
American companies that outsource tech solutions and other back-end tasks to a Philippine BPO provider can experience few, if not zero, legal and managerial responsibilities. Setting up one's own offshore office in the Philippines involves contending with different and complex tax policies, compliance laws, and labor regulations. 
With outsourcing, a company's service provider partner handles all these burdensome tasks. It also manages the recruitment processes and directly resolves job- and staff-related issues. Outsourcing back-end activities to a third-party vendor enables the client to minimize or avoid legal drawbacks and financial costs.
Affordable and Efficient Workers for Higher Return on Investment (ROI) 
Businesses that outsource and offshore to the Philippines acquire a high-quality workforce at reasonable rates. Local workers' technical experience, communication and interpersonal skills, and educational attainment are on par with those of advanced economies. Affordable wages are what make them stand out against the competition. 
Competitive salaries lead to lower operating expenses. This enables Philippine-based service providers to offer lower rates. BPO firms can charge clients reasonably in exchange for first-rate back-office outsourcing operations. 
Developing Internet Infrastructure for Smoother Communication 
The Philippine digital infrastructure has improved over the past few years. Eight major internet service providers (ISPs) offer fiber-optic and satellite technologies to internet users in urban areas for quicker and more reliable connectivity.  
Enhancements in online communications technology boosted the country's internet speed. According to the December 2022 Ookla Speedtest Global Index report, the country's fixed broadband median speed rose to 87 Mbps from 81 Mbps in November. Similarly, the mobile median speed increased to 25 Mbps from 24 Mbps.
The county has consistently ascended in the Global Index ranking due to the ISP companies' continued efforts in modernizing and upgrading their infrastructure. Additionally, the national government's strong support streamlined installation permits and shortened wait times, allowing providers to build more towers.  
The Global Index report ranks the Philippines as having the fifth fastest internet in Southeast Asia, behind Vietnam, Malaysia, Thailand, and Singapore. 
Abundant Supply of Young and Educated Talent To Maximize Operations
Tens of thousands of Filipino students graduate yearly. Most of them belong to the millennial and Gen Z groups. These young generations are motivated, flexible, and enthusiastic. They can also work anytime and are skilled in the latest technologies, computer systems, and mobile phones. 
The Philippines experiencing a labor shortage in the years ahead is unlikely. The number of young workers participating in the labor force keeps growing. This is favorable for companies, as such an uptrend in supply means sudden wage hikes in the short term are far-fetched. 
Adaptable Workforce for Continuous Outsourcing Activities 
A company's growth prospects are strong when outsourcing and offshoring to the Philippines. Filipino professionals are ready to work in customer service or technical support outsourcing, irrespective of time zones. They can buckle down to work at any time. Serving employers and clients is their primary concern. 
Outsourcing and offshoring to the Philippines can improve an American company's competitive edge. Its U.S. main office can have in-house staff working during the day, while its service partner continues the tasks at night. It can then achieve round-the-clock operations. 
Scalable Operations To Optimize Growth and Costs 
Outsourcing and offshoring companies in the Philippines also provide the latest solutions, such as contact center as a service (CCaaS) platforms. It can increase or decrease its capabilities and operations based on the client company's needs and current business conditions. 
Scalability enables the BPO provider to modify the number of third-party team members, applications, or processes without interrupting the current operations. It helps a company grow without overspending. 
Check out the following advantages of scalability:
Promptness

. It allows a business to manage unforeseen occurrences without negatively affecting customer service. 
Adaptability

. Outsourced processes can easily adjust to changing business, client, or end-user requirements and demands. This trait gives a company an edge over competitors. 
Cost-efficiency

. A company can acquire the ideal number of third-party team members to save on operating expenses. Its service partner also helps determine the activities necessary to optimize performance and productivity. 
The Bottom Line
Outsourcing and offshoring to the Philippines can address the talent shortage, high cost, and tax issues experienced by companies affected by the Great Relocation. American enterprises find it easy to do business in this Southeast Asian country due to Filipino workers' high English fluency and familiarity with Western culture and expectations. 
Filipino workers are known to deliver high-quality customer service in the world. They have work traits that make them unique. One of these is their inherently warm hospitality, which allows them to serve customers, clients, and employers exceptionally.