Written by Allie Delos Santos
Many companies must decide which technical support services to outsource to a third party. Choosing the right service provider is challenging, especially with abundant outsourcing solutions on the market.
Picking the right technical support services is crucial because they represent your brand and act as the first line of contact with customers.
This post provides an overview of different outsourced technical support services. It talks about the importance of each solution, their differences, and the various levels of tech support.
Types of Outsourced Support Services
Outsourcing support services is contracting a third-party provider to manage the support services you provide customers. Companies outsource technical support services, such as help desks, to give customers an avenue to ask questions and receive help with their tech problems.
Back-office outsourcing services can be offshore, nearshore, or onshore. Offshoring is what most companies employ for their tech support due to its lower costs, wider talent pools, 24/7 coverage, and high-quality solutions.
Outsourced support services are typically technical and help desk support. Here's a closer look at each solution.
1. Help Desk Support
The help desk assists customers and end users with common issues. It also addresses general questions about your company's services or products. This function manages most customer tickets and assigns them to the right channels. For example, if the problem is too complex for a help desk agent, they will escalate it to higher-level tech support.
A help desk combines platforms customers can use for any type of concern or inquiry. Having a help desk is important in customer service management for the following reasons:
The help desk distribution system efficiently segments client tickets into technical and general.

The help desk explicitly manages problems that don't need technical assistance.

It serves as the first line of contact for all customers.

Help desk agents take care of problems from the general category, which comprises most tickets.

An effective help desk enhances customer experience and reduces inconsistency in delivery.

A good help desk with omnichannel support allows clients to reach you using any platform, from phone calls and text messages to social media, live chat, and email.

Help desks allow you to close tickets more efficiently, thus leading to happier and more satisfied customers.
2. Technical Support 
Technical support is a secondary platform for managing hardware, software, and IT tickets. It handles highly complex calls and escalated tickets from the help desk. Everything that requires software assistance or technical supervision goes to this platform. 
Many businesses outsource technical support services for several reasons, including:
It provides a foolproof resolution to technical problems. A good escalation system is necessary when dealing with computers and IT peripherals.

Technical support tickets require multiple skills on the part of an agent to troubleshoot complex IT issues. Hence, you need stand-alone tech support in conjunction with a general help desk.

Outsourcing links technology with human contact. Agents combines their technical skills and expertise with the autonomy of support culture.
Outsourced Help Desk vs. Technical Support Services

When companies outsource help desk and technical support services, they assume the two functions are the same. Although they have many similarities, they are different in approach and function. One unit alone is not practical, especially for service and technology-focused companies.
Here's a closer look at the main difference between outsourced technical support and help desk services.
Service Goals
The help desk uses a more customer-centric approach because it is users' first point of contact. It takes a proactive approach to initiate and support interaction with customers. Its main goals are:
To cater to the client's needs

To boost the company's customer satisfaction quotient

To provide support for general problems

To escalate technical issues to the IT support team
On the other hand, IT support teams provide technical customer service. Outsourced technical support services aim to:
 

Help customers resolve malfunctions or problems with your company's products

Determine the root cause of technical issues and solve them as soon as possible

Ensure resolution on the first interaction so that customers need not contact them again
Interaction With Clients
Help desk agents listen to callers with empathy and prioritize their concerns. They assure customers that they matter to the company and that the team is on their case. Lastly, they don't simply fix an issue, but they also recommend a potential solution, such as a new product or service or a new way of using it.
Tech support representatives focus on taking an issue head-on. They aim to solve a problem as quickly as possible. Thus, they listen to customers to fix the issue. Technical support agents guide users through detailed steps to resolve a problem.
Methods for Solving Problems
Help desks take on a general and holistic approach to solving customer problems. Therefore, they need a general idea of the company's products and services, not necessarily technical knowledge.
Conversely, technical support solves problems using a target-specific approach. The team has sub-categories: hardware system, network, software, and more. Thus, they provide more specialized solutions to issues.
Both technical and help desk support are crucial in providing support services. Companies outsource technical support and help desk services to ensure smooth operation.
What Are the Different Levels of Technical Support?
Outsourced technical support involves multiple levels, from level 0 to level 4 or from the simplest to the most complex. 
Such levels or tiers divide the agents' tasks and make the unit more organized. These levels make agents productive, efficient, and present in their daily customer interactions.
Companies outsourcing technical support services organize the unit around the following levels.
Level 0 Support
Unlike other tiers, level 0 does not involve any human intervention. For this level, clients retrieve information from web help spaces. They can get them from frequently asked questions (FAQs), manuals, and search functions.
The functionality of level 0 support lies in the hands of developers, who create the websites and applications. This tier also needs moderators who regularly check client forums for feedback and comments.
Additionally, this level must involve technical marketing to create and update customer information. A lack of product information and clear instructions push users to turn to level 1 support.
Level 1 Support
At this level, the least experienced IT workers handle technical issues. They have a basic product and company knowledge and access. Collecting client data and requests, answering phones, and replying to social media and emails are their primary duties. They provide product knowledge and can escalate tickets to level 2 support.
Level 1 agents perform basic troubleshooting. They follow scripted questions to identify the needed support. They usually handle username and password issues, setups, navigation, and software and hardware installation.
For your tier 1 support team, consider a back-office outsourcing service with junior-level IT personnel.  These teams solve user issues by following standard operating procedures (SOP). Level 1 personnel forward the tickets to the next tier if no solutions are available.
Level 2 Support
Level 2 agents manage in-depth backend analysis and troubleshooting. They have extensive knowledge of troubleshooting and a deeper understanding of the product. They also have more access to company information.
Technicians review the work order from the tier 1 agent. They identify the issue, how much support the customer has received, and how long the ticket has been open. They then communicate with the client to analyze the problem before giving a solution. They escalate the problem to level 3 support if a solution is unavailable.
Companies that outsource this level must hire experienced technicians with proven track records. Level 2 agents are not necessarily engineers but should have a background in programming.
Level 3 Support
Level 3 support needs subject-matter experts and other specialists such as developers and engineers. These support technicians have the most access to product and company information.
When a user ticket escalates to level 3, technicians try to determine the issue's root cause by checking designs and codes in a lab setting. The technician can raise the problem with the company to update a product and pass down the solution to the lower levels.
Build a tier 3 technical support by hiring specialists with experience developing a similar product.
 Level 4 Support
This support exists outside the company. It involves outsourced support for items and products from other vendors or manufacturers. Support for computers, printers, machine maintenance, and other hardware or software is part of this.
Tiers 2 and 3 support escalating some tickets for review to level 4. Companies that get products from third-party vendors must access their support agents directly.
Importance of Having Both Outsourced Help Desk and Technical Support Services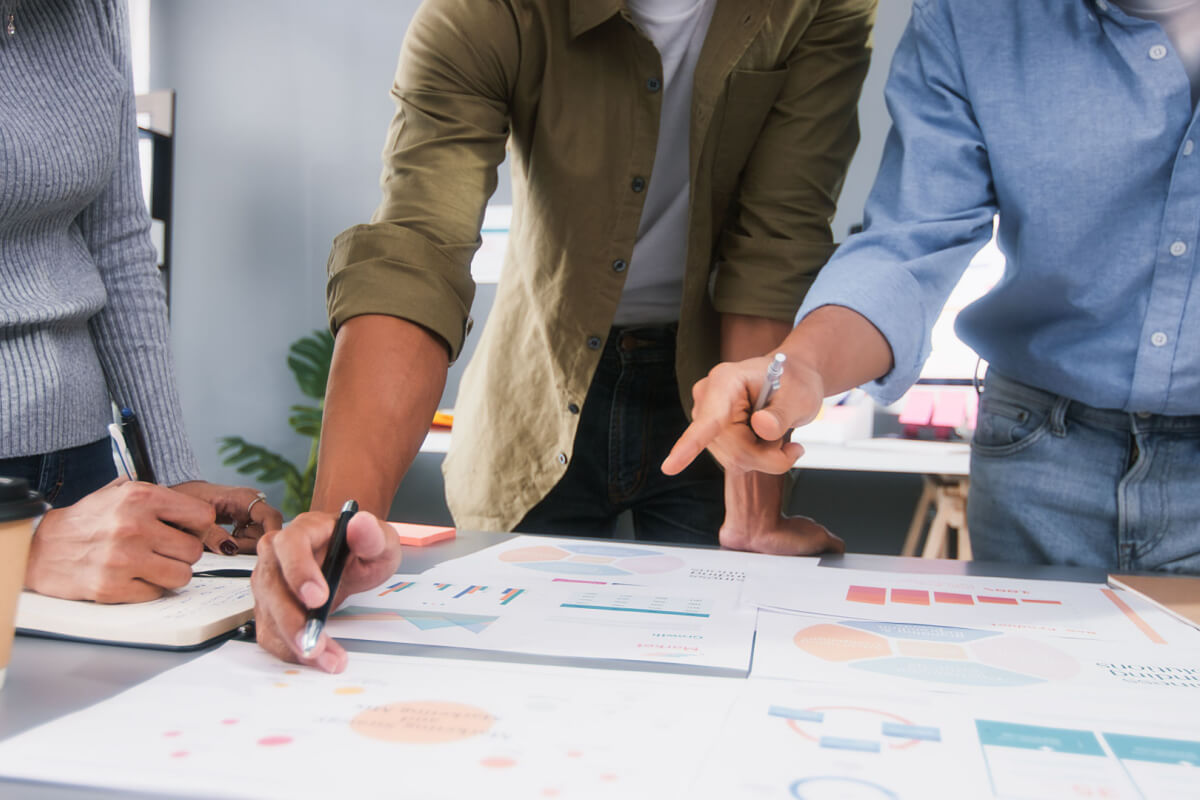 What an outsourced IT provider does is complex. But your tech support team might not have time for more complex duties if they answer every call from users, not to mention address basic concerns and specialized tasks. As such, pair outsourced technical support services with a help desk to keep things running efficiently.
Tech support provides a proactive solution. It addresses many problems, updating software and preventing issues from arising. However, the help desk is more reactive because it resolves ongoing concerns.
Companies also need to outsource both help desk and technical support services to:
Separate roles and responsibilities for efficient services and strategic management

Strategically address needs

Provide quick resolution of minor and easy-to-manage issues

Create a protocol and a timeline for more complex problems

Improve staff mobility, satisfaction, and retention by transferring technicians through various support roles

Enhance feedback mechanisms by responding to user tickets right away

 

Create a positive client experience
Outsourcing Models for Technical Support Services
Technology is ever-changing, so staying ahead of the game is challenging. Choosing the right approach to support services for your business is essential. It helps you get ahead of competitors and on top of the latest trends.
Companies outsource technical support services in many ways. Here is a high-level overview of the common outsourcing models.
Time and Materials
Also called "break-fix" service, this model entails calling your service provider to solve the issues at their hourly fee. Most businesses that use this approach end up with fewer ideal results. There are two main disadvantages to this solution:
This model works in favor of the service provider.

There is no incentive for the vendor to provide a long-term solution that will prevent future problems if you pay them by the hour.

The service provider has no ongoing involvement with your organization.

Without continued involvement, the vendor will not know the full history of your IT infrastructure. They won't know which solution is the best for your system.
Software Vendor Services
Many software companies provide limited tech support solutions to users for an added fee. The downside, however, is that it's very narrow in terms of service scope. The only issues covered are those related to the software—not the entire network.
For instance, if you can't print, the service provider will troubleshoot the software bugs. That prevents you from finishing the task. Once they identify that the problem has nothing to do with their software, they will forego support. That leaves you without a solution.
These software vendor services are crucial in ensuring that important applications operate properly. But they can't support your entire company's network needs.
Managed Support Services
This model allows companies to outsource technical support services to business process outsourcing (BPO) vendors. The service provider then takes on the role of a stand-alone tech department or an extension of the in-house team. Here's how managed support services work:
The hiring company pays a flat monthly rate in exchange for the service.

The service can include end-user support, security, backup, disaster recovery, etc.

The vendor constantly monitors the system for optimal security and performance.

The BPO company coordinates with your internet provider and other vendors whenever problems occur.

The model involves consistent management from the service provider. It allows them to track trends, diagnose issues easily, and increase operational efficiency.

The model can include other solutions. Companies can

outsource data entry

, lead generation, and more.
Make sure your strategy works in your favor, whether you hire a BPO service provider, insource, or use a break-fix solution. Your vendor should give you the desired results instead of hindering your success.
How Does Technical Support Outsourcing Benefit Your Company?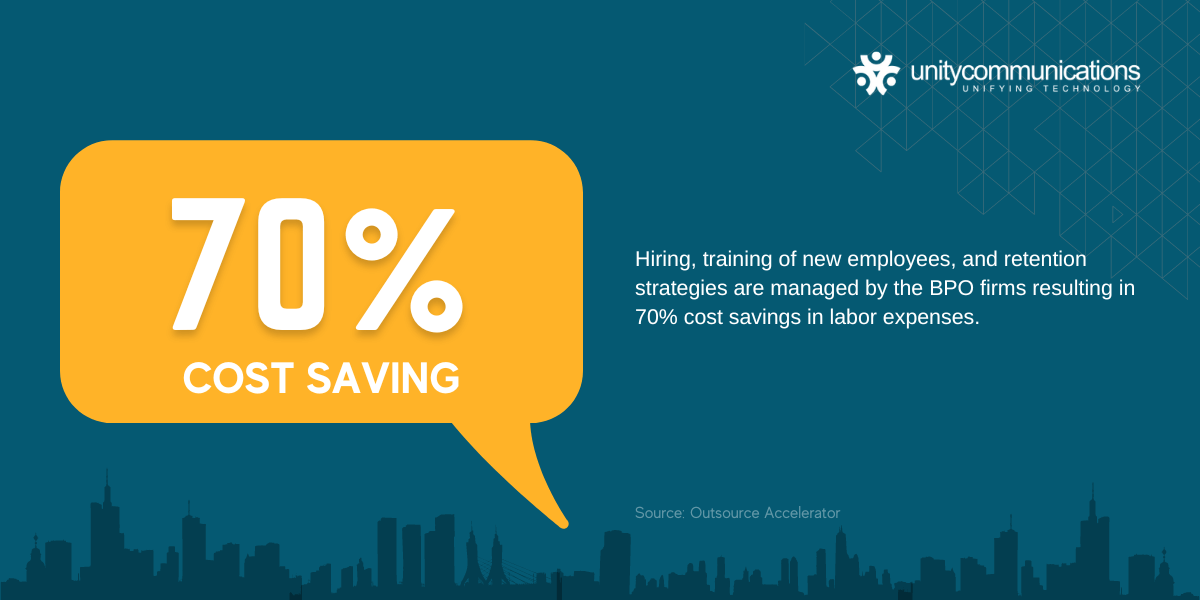 Companies that outsource technical support services benefit from reduced expenses, qualified staff, and streamlined workflows. Read more about the benefits of outsourcing tech support below.
Cost Savings
Most businesses outsource technical support services to providers with cost-effective solutions. Hiring, training, and retention processes are what the providers manage, resulting in 70% cost savings in labor expenses.
Companies also leverage professional tech support while reducing lag time and the cost of in-house solutions. Lastly, the service provider already has the necessary equipment to manage a tech support department. Hence, businesses do not need to spend on IT infrastructure, office space, and supplies.
24/7 Coverage
The internet allows users to access your products and services anywhere in the world at any time. So they need quick and round-the-clock access to technical support services.
In-house technical support teams often do not cover post-business hours and work only one shift per day.  On the other hand, third-party teams typically operate on shifting schedules to help accommodate customers at their preferred time and their convenience.
Easy Scaling
As your company expands, you need access to a wider pool of talent with proven skills and experience.  Most businesses can't afford to scale technical support departments to accommodate the high traffic of customer service tickets.
Outsourcing solves this problem. For instance, companies that outsource data entry services have better access to skilled encoders. They scale their staff based on seasonal traffic without the burden of hiring and training full-time employees.
Improved Customer Service
Outsourced technical support delivers cohesive, consistent, and high-quality solutions for your customers across the globe. Clients enjoy quick access to support agents without waiting in the queue.  Additionally, tech support agents have the necessary training and experience to troubleshoot issues and offer quick and effective solutions. 
Access to Advanced Technology
While large companies have a fully equipped technical support department, most small and medium enterprises (SMEs) can't afford to purchase the newest devices and hire multiple agents.
Outsourcing allows SMEs to level the playing field regarding infrastructure.  Tech support outsourcing lets SMEs enjoy advanced technology without incurring hefty costs.
Improved Security and Privacy
Cyber threats leading to data breaches cost companies $4.24 million annually. You avoid such expensive costs by outsourcing tech support to a reputable service provider.
BPO vendors monitor your system 24/7/365, so they easily identify threats and nip the problem before it gets larger. Outsourcing ensures that the right technician will be alerted immediately should you encounter any issues.
The Bottom Line
Outsourced support services have various categories, including help desk and tech support. Solutions come with different approaches, models, and goals.
Regardless, companies of all sizes outsource to leverage a cost-effective strategic solution to customer support. Outsourced solutions boost customer satisfaction and improve the bottom line through round-the-clock coverage, cost-efficiency, and security. Finally, outsourcing allows businesses to reallocate their resources to give them a competitive advantage.