Written by Joyce Ann Danieles
E-commerce businesses are encountering increased backlogs because many people find convenience in online shopping. Hence, these businesses struggle to deliver excellent customer service while maintaining high-quality products. Insufficient in-house personnel, outdated equipment, and online threats drive these challenges.
Creating and using outsourced e-commerce customer service teams fills these gaps. They help achieve customer satisfaction by keeping support services structured. 
But establishing a solid business process outsourcing (BPO) team is not easy. You need a detailed guide if you're an industry newbie to do so. Find out here the latest guidelines for outsourcing your e-commerce customer service.
What Is E-commerce Customer Service Outsourcing?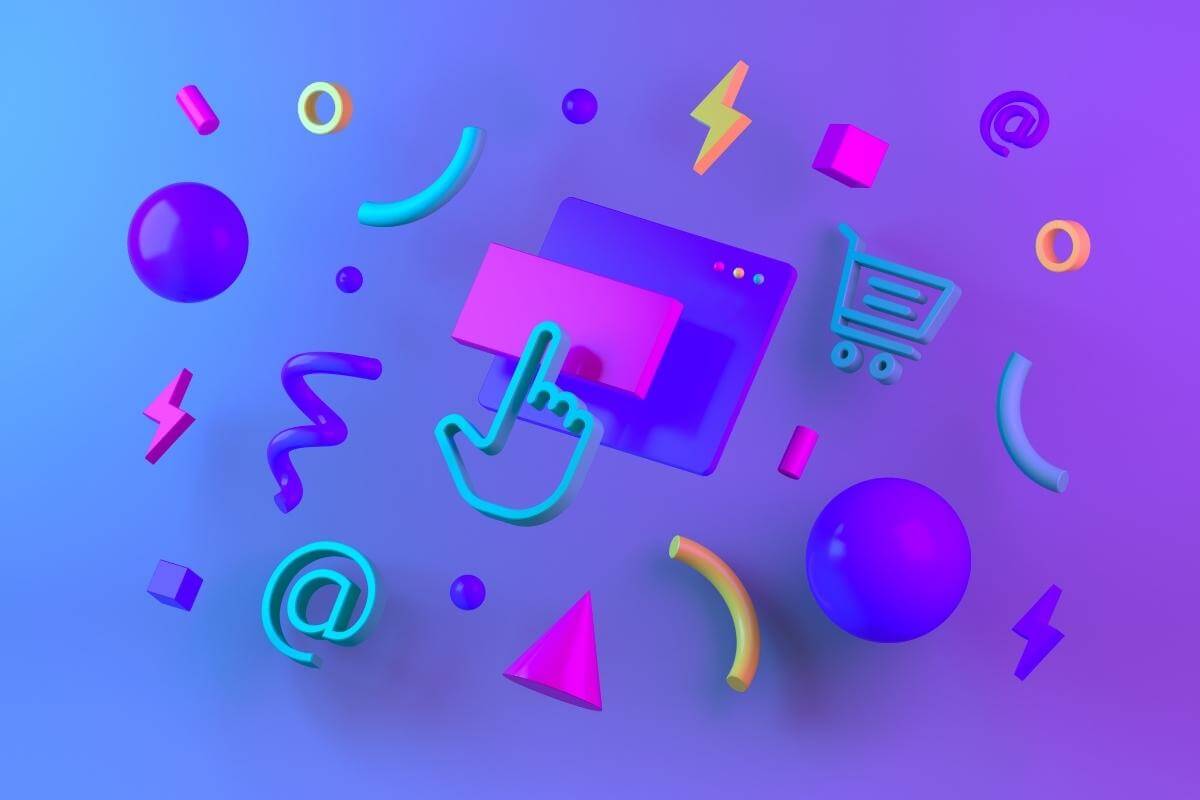 E-commerce customer service outsourcing is when an e-commerce store hires a third-party company to address customer service issues. This company handles answering customer inquiries, including concerns about product features and defects, payment issues, and shipment delays.  
Providing a positive customer experience at low costs is the top reason for outsourcing. Online businesses also benefit from streamlined workloads as BPO providers work on accelerating customer service delivery. Businesses can improve core functions, enhance offerings, and prioritize growth-focused initiatives when delegating customer support tasks to external personnel. 
Outstanding customer service strengthens brand loyalty and market reputation. If outsourced e-commerce customer service teams respond to product concerns quickly, entities can ensure buyer satisfaction and retention. Salesforce reported that 70% of surveyed buyers would not buy from a company with long customer service wait times. 
Hence, you must explore steps to escalate your customer service constantly. But how to know when you're ready to kick off your outsourcing investment? Read below important insights when establishing your BPO team.
When to Outsource E-commerce Customer Service?
You can't rush things when outsourcing customer support. You need a concrete plan to ensure your BPO investment matches your operating budget. Take note that you want to close an enterprise gap when assigning a task to third-party service providers.
Consider the following challenges as your go signal for setting up outsourced e-commerce customer service teams.



Order Fulfillment.

There's a high chance of customers flooding your store because it's an online venture. Expect that massive orders and purchases will come, especially during peak seasons. If you find inefficiencies in fulfilling these tasks alone, hiring a third-party service vendor is your best option. 

Customer Loyalty Sustainment.

Keeping a pool of loyal customers might be hard amid fast-paced market competition. You have to deliver both high-quality offerings and superb customer service. Your in-house team might struggle to accomplish these tasks simultaneously. So, you need an external team to handle the non-core ones.

Customer Support.

Rapid response to customer inquiries requires skilled employees and automated tools. Such resources to manage your customer service would cost you extra money that is better spent supporting other core capabilities. A BPO provider offers these resources at a reasonable, fixed price. 

Cybersecurity.

Cyber threats and attacks come as your e-commerce business expands. Hackers will do everything to steal sensitive personal and financial data for their gains. If you can't pay for full-time cybersecurity experts, seek an outsourcing vendor. Go for one that can perform related services in urgent cases at affordable costs.

Logistics.

Delivery failures, unmonitored stocks, and unstable shipment tracking lead to delays in order fulfillment. These issues might result in frustrated and unsatisfied customers. Investing in courier or

inventory management outsourcing

helps ensure smooth and accelerated e-commerce logistics. 
What Are the Factors to Consider When Outsourcing?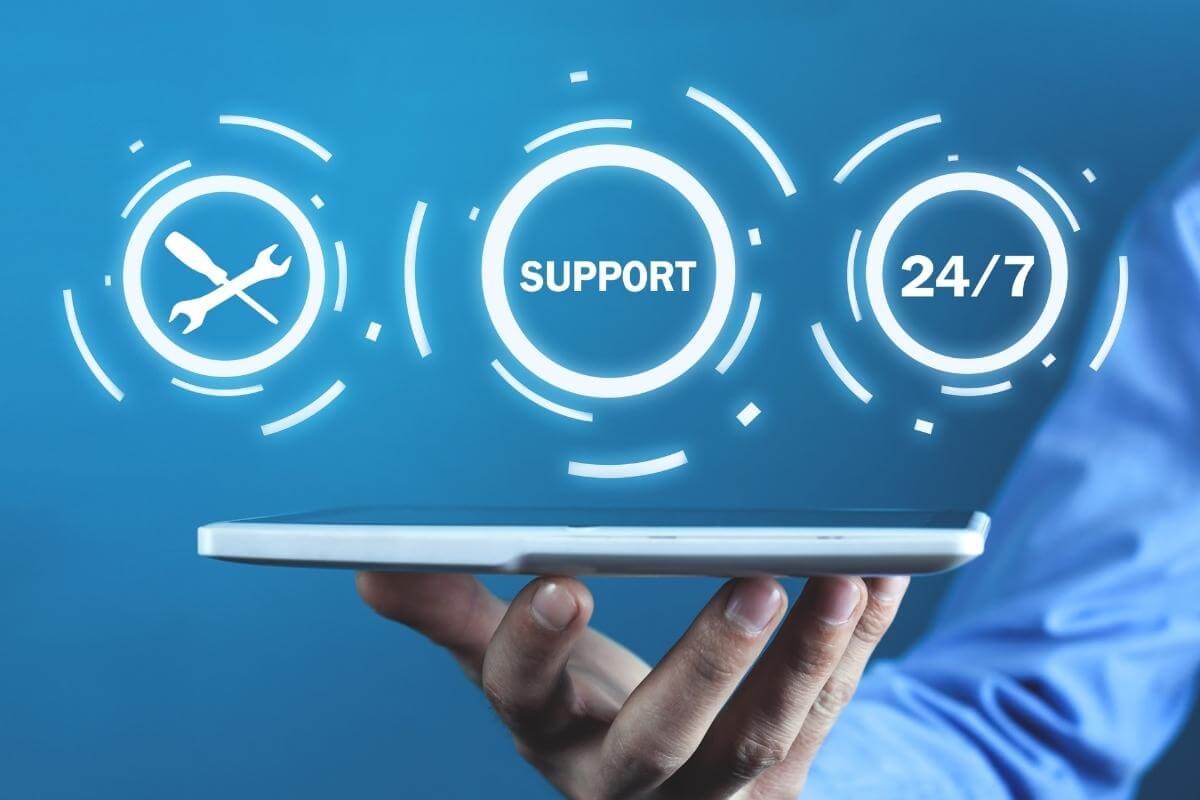 These challenges can influence your decision on whether to hire external teams. You need them to handle your time-consuming e-commerce tasks as your in-house teams work on revenue-generating initiatives. 
Identifying such challenges also helps you set clear goals for continued growth while working with a third-party service provider. Before pursuing a BPO investment, you must understand different factors when outsourcing.
Cost-effective Service.

Forming an in-house team to manage non-core processes is investing without returns. These repetitive activities require more funds to train employees and maintain advanced systems but don't directly contribute to profitability. Outsourcing can help eliminate these extra costs while increasing efficiency. 

Cultural Differences.

Misunderstandings, conflicts and discrimination can occur in a workplace due to varied norms, behaviors, and beliefs. These issues can happen when you outsource offshore or nearshore. Seek a provider that promotes inclusivity, diversity, and equality among its employees, customers, and partners.

Language Barriers.

Take note that customers speak different languages, especially when your e-commerce business has a worldwide reach. Misinterpretations and inaccuracies can happen when responding to customer inquiries. Therefore, find a vendor that can accommodate linguistic differences.

Round-the-clock Support.

Customers expect e-commerce businesses to operate 24/7 because it's online. Your online shop might lose loyal customers if you can't respond to their concerns quickly. Outsourced e-commerce customer service teams make sure they are available round the clock to address buyer inquiries.

Digital Experience First.

Significant technological advancements urge consumers to get their needs online immediately. Multiple communication channels should be readily accessible for clients 24/7. An ideal provider prioritizes a digital-first experience to meet customer needs.

Trust.

Earning your customer's trust is the most important reason for developing your brand image. Online purchases don't allow them to physically see or feel their orders until they reach their doorsteps. External customer service representatives (CSRs) help build this trust by providing a seamless buyer experience.

Turnaround Time.

Speed plays a crucial role in achieving customer satisfaction and retention. You must consider ways to fulfill customer requests or complete tasks rapidly. Ensure that your customer service contractor can observe a quick turnaround time.
How to Establish Outsourced E-commerce Customer Service Teams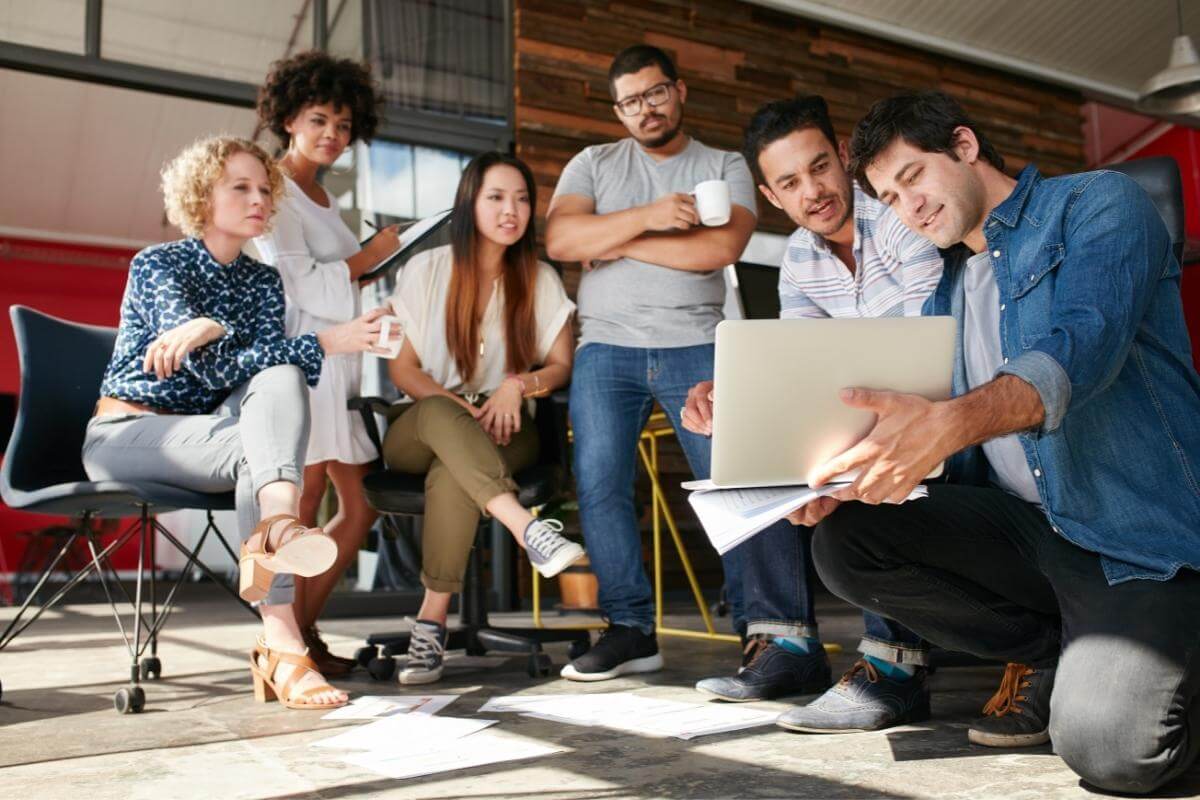 Knowing both challenges and factors helps you develop your e-commerce customer service outsourcing plan. Carefully considering these matters allows you to adjust BPO expenses based on your set operating funds. If you're finally convinced to close a deal with a third-party service provider, follow these seven tips for outsourcing customer service. 
1. Set Business Targets
Make a concrete list of business goals you want to achieve with your BPO provider. Clearly define each objective. Explain how you want to achieve them through outsourcing.
Make sure to match your listed goals with your BPO partner's objectives. Align your workforce management and operating strategies. These steps will help you maximize the benefits of hiring third-party customer service agents.
2. Identify Outsourcing Contract Types
Study contract options for setting up outsourced e-commerce customer service teams. You can consider signing an on-demand outsourcing contract when planning to hire external CSRs during peak seasons only. This agreement is the most scalable and affordable customer service offering. You only pay a contractor after it addresses your urgent needs.
On the other hand, you can choose to enter into a fixed outsourcing deal if you want to work with a full-time customer service vendor. Expect to receive fixed CSR teams, systems, and schedules as part of the contract. Also, anticipate getting monthly billing for service charges.
3. Measure Service Quality
Investigate how your potential BPO provider delivers high-quality customer service. Examine its strategy for achieving outstanding service outputs while accomplishing tasks quickly. Learn how it manages its workforce and uses advanced systems to provide a superb customer experience.
By doing so, you can create a unified and structured outsourcing investment plan. You can even combine this approach with your provider's BPO contract proposal to complement each other's goals. This action will help ensure excellent customer service quality in the long run.
4. Check Market Reputation
Don't hesitate to investigate your vendor's industry background. Confirming a good market reputation helps validate its authenticity and trustworthiness. A BPO provider's history of excellent customer service can also attract more consumers to buy from your online shop.
You can seek feedback from the contractor's previous and current clients to assess its industry standing. This approach ensures you can reap long-term benefits, even if you have to pay a premium.
5. Adopt Customer Focused Strategy
Apply a customer-first focus when establishing your outsourced e-commerce customer service teams. Make sure your external CSRs implement a consumer-first culture when providing support. They should also remove silos to bring a positive customer experience.
Most importantly, invest in a BPO provider that helps you personalize customer service. Such personalization attracts loyal consumers. Twilio reports that 60% of customers will repeatedly buy from a store with a personalized shopping experience. This personalization thus makes your e-commerce business stand out from other competitors. 
6. Match Pricing and Budget
Identify at least three potential BPO vendors. Choose which can deliver a good quality customer service package at a reasonable cost. Compare and contrast their proposed pricing for your needed services, systems, and employees. Don't forget to determine other miscellaneous and hidden fees that come with the provider's service charges.
Then align these outsourcing costs with your operational budget. Ensure your provider helps lower expenses while streamlining your routine tasks. Perform cost analysis to understand better the impact of outsourcing on your online business. 
7. Analyze Security Measures
Investigate how your outsourcing partner follows and implements strict security rules and regulations. Examine its preventive and mitigation measures for different cyber threats. Make sure it has proven steps to address any future cyberattack.
Also, review how it protects sensitive consumer data, such as bank account details and personally identifiable information (PII). Study if its data privacy policy abides by national and international laws to safeguard consumers from identity theft and fraud. This approach will help you earn your customers' trust and loyalty.
What Do Outsourced E-commerce Customer Service Teams Offer?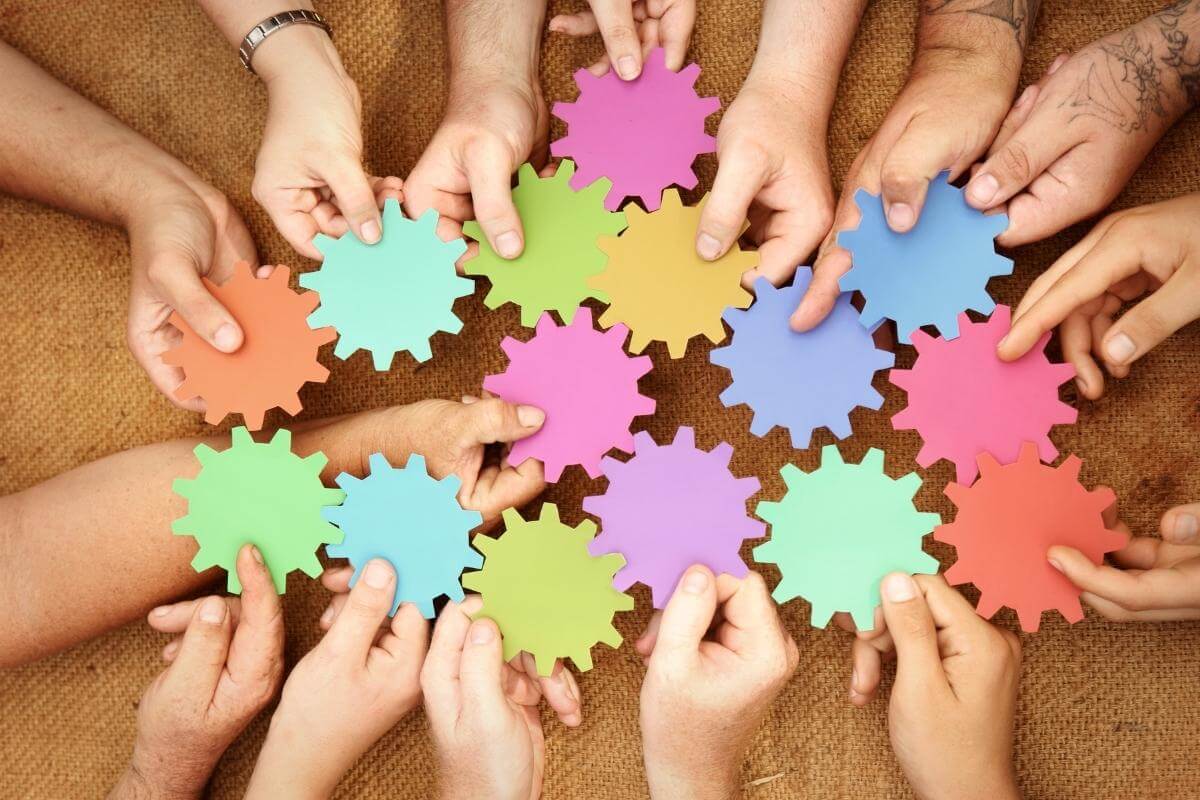 Selecting the best provider for your outsourcing needs poses a challenge if you're clueless about what factors to consider. But reaching this section means you have already read the steps you can take for choosing the right BPO vendor. Take time to contemplate these tips to achieve a successful outsourcing investment.
To persuade you further, here are the seven key advantages of outsourcing your e-commerce customer service. Anticipate getting these benefits after signing a contract with the right BPO provider.
Generate Savings and Revenues
Customer service is a labor-intensive and time-consuming process. This repetitive task adds value to your daily operations and strategies but doesn't necessarily contribute to your continued growth. A dedicated in-house team and infrastructure to accommodate the job might cost you more but diminish profits.
Hiring a BPO provider might help you save money. It already has skilled agents and advanced systems to streamline customer support. It offers seamless e-commerce customer service at fixed or variable costs.
Also, expect to generate increased revenues with outsourced e-commerce customer service teams. The cost-effective resources from your provider can help deliver a positive customer experience, resulting in customer satisfaction and retention.
Deliver Omnichannel Support
Online buyers have different preferences regarding customer service delivery platforms. As an e-commerce business aiming to provide excellent customer service, you need to consider their age, technical skill, and access to technology. Some consumers may want to receive support via phone calls, live chats, or emails. 
However, developing an in-house omnichannel customer service unit might cost extra dollars. Hiring, training, and retaining your own CSRs is expensive and time-consuming. Moreover, consider the costs of software and hardware you'll need to ensure customer satisfaction.
You can lower costs by outsourcing email support, call center, and live chatting while ensuring seamless customer service delivery. Outsourced e-commerce customer service teams are also well-trained to respond to consumer inquiries using multiple communication channels. BPO providers also deploy advanced systems to deliver high-quality customer service.
Emphasize Self-Service
Some online shoppers want to avoid speaking directly with human CSRs. Although they can conveniently seek support through calls, emails, and chats, they sometimes prefer to resolve product issues independently. You thus need to provide a self-service option.
Investing in self-service helps you provide a better customer experience and reduce costs. This type of offering, however, is a non-revenue-generating and time-consuming task. So, your best choice is to outsource this service to lessen expenses and streamline workloads. 
BPO vendors provide customer self-service portals, chatbots, artificial intelligence (AI)-based self-checkout tools, and interactive voice response (IVR) systems at reasonable charges. These platforms can help you further accelerate customer service delivery while working on core functions. They can also attract loyal online shoppers.
Accelerate Enterprise Scalability
Technological advancements, national and international issues, and market trends can change customer demands abruptly. If you don't have a dedicated team to monitor and analyze these changes, your e-commerce business might lose in the fast-paced competition. You might also struggle to meet customer needs quickly.
Outsourced e-commerce customer service teams help accelerate your scalability, especially during peak seasons. Third-party CSRs can provide quick responses to backlogged customer concerns using appropriate tools. 
They can also collect and analyze customer feedback to provide relevant insights without slowing response time. You can use this data to improve product and customer service quality amid hectic business schedules.
Access Modern Technology and Skilled Workforce
Highly skilled employees and high-tech systems are crucial in streamlining core and non-core functions. These resources help accelerate your response to customer inquiries. Most importantly, they assist you in expanding efforts to produce high-quality products and pursue growth-focused initiatives.
However, accommodating this workforce and technology in-house costs you more money. You can't ensure that such employees will perform superbly–overwork and burnout may become factors. You also can't ensure you have the budget to keep such systems up to date.
Contracting with a BPO provider allows you to access modern technology and a talented workforce for outstanding customer service. It regularly trains its agents to carry out the work efficiently and rapidly. It also maintains its advanced systems to keep them running smoothly.
Increase Productivity
You can encounter backlogs as many customers flock to purchase their necessities from your online store daily. In that case, expect to receive numerous inquiries about product features, defects, and other issues. 
Simultaneous order fulfillment and customer service are impossible for your in-house teams. They have to perform other tasks relevant to your enterprise's growth. Because of this divided focus, your buyers might receive delayed support or negative response.
An outsourcing partner helps you deliver effective customer service while escalating your revenue-generating functions. Its sole focus is to provide online buyer support. So, anticipate achieving customer satisfaction and retention. 
Prioritize Growth
Every business needs to expand to deliver high-quality products and services. But as your e-commerce business grows, routine tasks also increase. Performing these activities might slow your progress toward achieving enterprise growth. 
Outsourced e-commerce customer service teams enable you to prioritize your core capabilities. They are well-versed in delivering effective and fast customer service. They also undergo training to complete this task efficiently.
For instance, you can further reduce your admin work when outsourcing data entry services to a third-party customer service provider. Highly trained BPO agents can quickly and securely accomplish this labor-intensive work while providing customer support. You can also focus on your essential programs without sacrificing sensitive PII and financial records. 
The Bottom Line
Understanding what business process outsourcing is and its importance in providing a positive customer experience helps you attain e-commerce business success. You must also identify the challenges and factors before establishing your outsourced e-commerce customer service teams. 
From defining enterprise goals to knowing security measures, you can consider common steps to choose the right BPO provider. Following this guide allows you to create a concrete outsourcing investment plan that matches your operational needs and budget.
Expect you'll reap benefits once you pick the best third-party e-commerce customer service, provider. Anticipate achieving efficient omnichannel support, reduced expenses, and continued growth when investing in BPO.