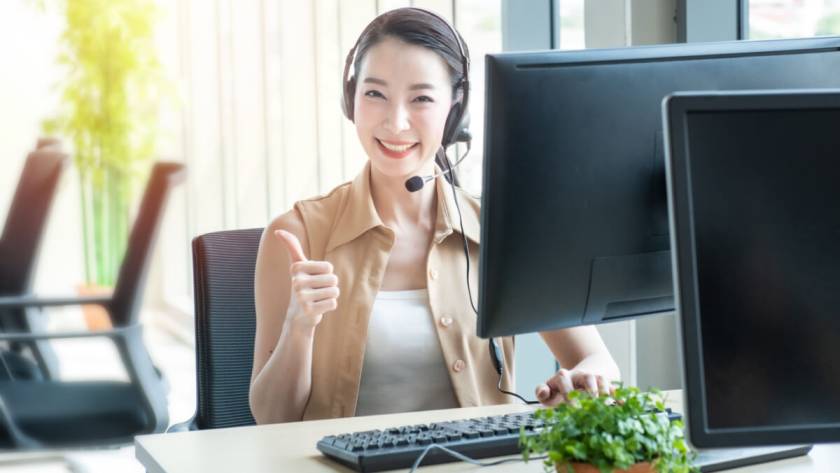 Written by Dion Jay Tality
Are your in-house salespeople falling short when it comes to selling products and winning customers? Are you tired of dealing with lackluster telemarketing results? If so, working with an offshoring provider in the Philippines might be the perfect strategy for your business.
The country is known for its customer-centric workforce and high English proficiency. It holds the title of the world's call center capital, ranking first in voice-related services and comprising over 13% of the global market share, according to Outsourcing Journal.
This page explores how to outsource telemarketing to the Philippines. Keep reading to learn more.
An Overview: Telemarketing Outsourcing in the Philippines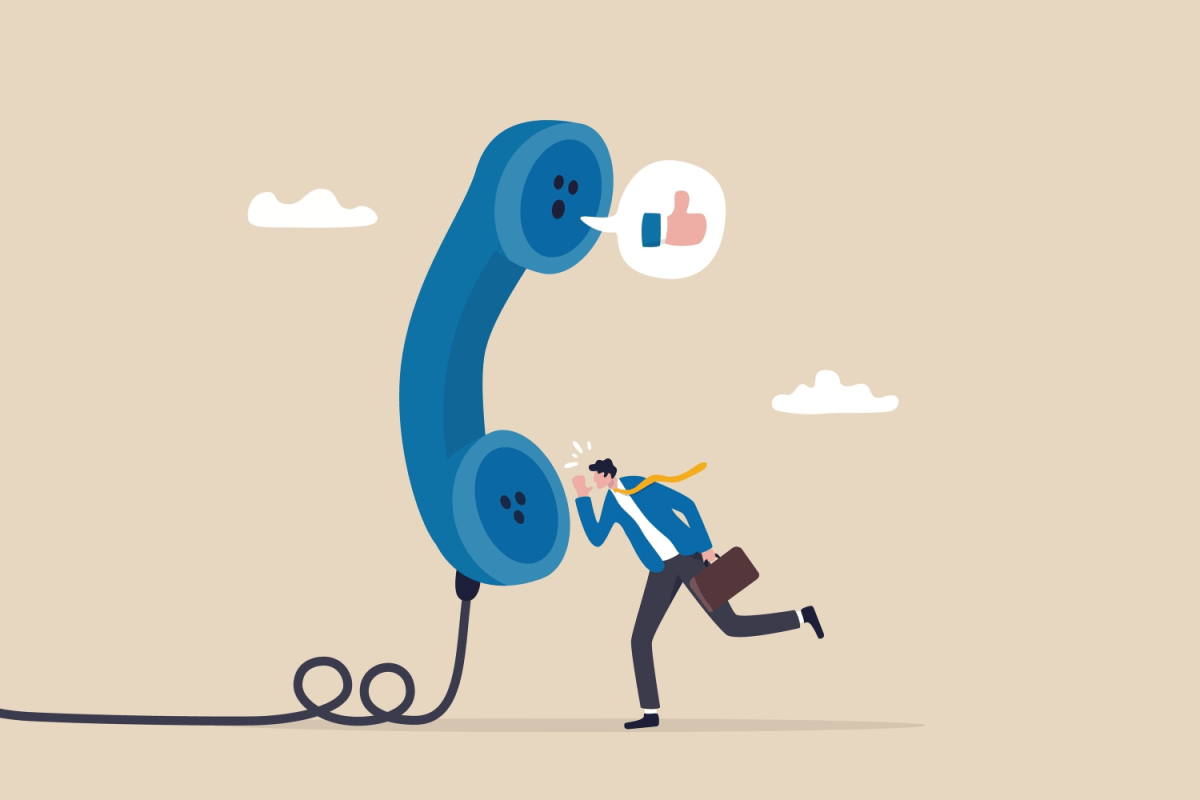 Telemarketing is a critical function in business operations. Professionals in this field usually perform the following tasks:
Reaching out to current and potential customers

Promoting your brand or business

Selling your products or services
But businesses rarely have the time, staffing, or resources to handle this function in-house. When faced with this challenge, you can employ business process outsourcing (BPO) and delegate your telemarketing tasks.
Rather than recruiting and training in-house, outsourced telemarketing entails hiring a third-party provider's team of experts. These outsourced telemarketers connect with prospective customers to sell your products and services, significantly boosting your revenue.
Let us take our case study as an example. A private equity company specializing in e-commerce brands contacted us for their customer operations. So we helped them establish an inbound customer service and sales team. After three months, the team exceeded the daily quota of 18 sales and hit a 95% customer satisfaction rate.
Outsourcing has proven results, and the Philippines is the premier outsourcing hub in the world. As mentioned above, the country remains the call center capital of the world to this day. Its global presence in the BPO industry is another reason to outsource telemarketing to the Philippines. 
The numbers speak for themselves: the Philippine BPO market accounts for 13% of the global market share. The industry's revenue was expected to grow from over $26 billion in 2020 to over $29 billion by 2022. What more can we expect in 2023 and the following years?
In the next section, we will share the step-by-step process of how to outsource telemarketing to the Philippines.
Eight Critical Steps in Outsourcing Telemarketing to the Philippines
Outsourcing to the Philippines is a viable option for increasing sales and winning customers. The country has a vast pool of highly skilled workers, making it a premier destination for telemarketing and other BPO services. But whether you outsource tech solutions, customer support, or sales services, hire the BPO vendor that best fits your business.
Follow these eight practical steps to help you outsource telemarketing to the Philippines successfully:
1. Plan or Examine Your Telemarketing Operation
As a business, you either already have a telemarketing team or have yet to establish one. Here are what you need to do initially:
Examine your current operation.

Outsourcing often becomes a band-aid solution to a bigger problem. By studying and assessing your existing team, you can identify areas that need improvement and create the appropriate action plans. This

fixes the problem and improves your telemarketing operation.

Plan your telemarketing strategy.

You want to start your outsourcing operation with a clear understanding of your goals.

Take a step back and ask yourself: What do I hope to achieve by outsourcing? How can I improve my current operation? Which areas do I need to outsource?
These initial steps help map your path and guide your outsourcing journey. This process requires extra effort, but it saves you time and money in the long run.
2. Determine Telemarketing Services To Outsource
Once you have examined and planned for your telemarketing operation, identify the tasks you need to outsource. You have the following options if you want to outsource telemarketing to the Philippines:
Inbound telemarketing

involves answering inbound calls from potential or existing customers to generate sales.
Outbound telemarketing

entails making outbound calls to potential customers to gather information and sell your products or services.
Related services.

Meanwhile, you can also outsource related tasks such as:
Lead generation.

This function entails researching, identifying, and qualifying prospective customers.
Order fulfillment.

This task involves processing order requests and shipping products to customers.
Email and chat support.

This function involves providing assistance and answering customer inquiries via email or live chat.
3. Set Your Call Center Requirements
Once you have determined the telemarketing tasks to outsource, set your call center requirements. These usually include the following:
Staff.

Identify the number of agents you need and specify their telemarketing skills and language proficiency.

The Philippines has a vast pool of highly skilled workers who are fluent in English. The local BPO industry added 120,000 full-time employees (FTEs) in 2020, ending with

1.44 million FTEs in 2021

.
Infrastructure and resources.

Physical resources are crucial to your

day-to-day telemarketing processes and overall success. So assess the type of facility, equipment, and resources required to handle your telemarketing function.
Technology.

This determines the efficiency and effectiveness of your telemarketing operation.

Identify the software tools and apps that can support your telemarketing processes, such as

contact center as a service

(CCaaS).
Other specific requirements.

Consider other requirements such as telemarketing processes, business hours, and regulatory compliance. All these factors influence your overall telemarketing operation.
4. Study the Country's BPO Market and Regulatory Compliance
Studying the country's BPO industry is critical when you outsource telemarketing to the Philippines. This gives you a better understanding of the relevant market trends and opportunities. Conducting research also helps you stay fully compliant with the country's regulations.
Here are some fast facts regarding the Philippine BPO industry to get you started:
BPO Market:
Market growth.

The

Special Economic Zone Act

led to the establishment of the Philippine Economic Zone Authority (PEZA) and paved the way for BPO growth and expansion in the country.

The government supports this endeavor since the industry contributes

almost $30 billion annually

to the economy.
Regulatory Compliance:
Special Economic Zone Act.

This law aims to establish special economic zones (SEZs) to encourage foreign investments, job creation, and economic growth. Businesses outsourcing to the country should capitalize on its simplified registration, licensing, and compliance processes, not to mention its tax and non-tax incentives.
Data Privacy Act of 2012.

This law regulates the collection, use, and sharing of individuals' personal information in the Philippines. Companies outsourcing to this country should ensure data protection for their customers and BPO contractors.
Telecommuting Act.

This law allows employees to work remotely or from home. It aims to foster work-life balance while reducing traffic congestion and air pollution in the country. The BPO sector has significantly benefited from this law since the pandemic.
Department Circular No. 1, Series of 2008.

The Department of Labor and Employment (DOLE) issued this policy to help those in the BPO sector. It specifically provides guidelines for the safety and health of workers in the call center industry.
Department Advisory No. 4, Series of 2010.

DOLE implements guidelines for flexible work arrangements. Additionally, the advisory includes the exemption of the nightwork prohibition for women BPO employees. Women are now allowed to work at night, provided their employers guarantee safe and healthy working conditions. Pregnant women and nursing mothers can work night shifts only if physicians certify that they are fit to do so.
5. Find BPO Vendors in the Philippines
Here are several ways you can find a BPO partner when you want to outsource telemarketing to the Philippines:
Online search.

Perform an online search for BPO vendors specializing in telemarketing services. An online search engine returns a wide range of options.

It also lets you research the various services and pricing schemes these companies offer. 

Industry referrals.

Get referrals from professionals and businesses with experience outsourcing to the Philippines. Asking colleagues gives you valuable insights into their experiences working with Philippine BPO vendors.

Government recommendations.

Seek assistance from government agencies for your outsourcing pursuit.

They can provide recommendations for BPO companies with good reputations and full adherence to industry standards.
6. Select a BPO Partner Best Suited to Your Telemarketing
After performing due diligence, you now have a list of prospects. Narrow down your options by considering the following factors:
Call center experience.

This factor can significantly affect your telemarketing success. You want to ensure that your chosen vendor has experience managing telemarketing campaigns. It should have a proven track record of delivering stellar results in sales.
Telemarketing specialization.

A company specializing in telemarketing has the necessary knowledge, expertise, and resources to manage your campaign effectively. It helps meet your sales goals by winning new customers and keeping regular buyers.
Facility, technology, and resources.

Your chosen BPO partner should have the infrastructure and resources to support your telemarketing campaign. They should also have the technology (such as automation, artificial intelligence, and cloud computing) for increased service efficiency and business productivity.
BPO reputation and culture.

Customers are highly critical; they check the business' reputation before buying products. Your chosen vendor should have an excellent reputation for winning customers and selling products. Additionally, you should hire a BPO partner who shares your values since offshore outsourcing often leads to cultural differences.
Outsourcing cost.

Offshore outsourcing is best for

reducing operating expenses by up to 60%

and labor expenses by up to 50%. But make sure to compare the costs and services offered by the vendors. This helps you pick a BPO vendor that aligns with your budget and needs.
7. Negotiate Terms and Create an SLA 
Once you have selected a BPO partner, you should negotiate the terms of the outsourcing engagement with them. Draft a service-level agreement (SLA) that includes the following provisions:
Business goals and objectives.

The SLA should clearly define your goals. Are they specific, measurable, achievable, relevant, and time-bound (SMART)? Also, outline your operational objectives clearly, whether you aim to generate more leads, convert more sales, or acquire more customers.
Key performance indicators (KPIs).

The contract should detail the key metrics used to measure the BPO team's performance. Telemarketing KPIs include efficiency, quality and compliance, customer satisfaction, and sales conversion.
Scope of work.

The contract should ensure both parties are clear on the specific tasks involved in the telemarketing operation.

To avoid confusion, the SLA should detail everyone's duties and responsibilities, including the work inclusions and exclusions.
Breach of contract.

The SLA should include a section highlighting a contract breach's penalties and legal implications.

That way, both parties take their roles and responsibilities seriously. They should be aware of the potential consequences of not fulfilling their obligations.
Ultimately, an SLA ensures both parties are on the same page and that the telemarketing operation runs seamlessly.
8. Set up and Start Your BPO Telemarketing Operation
If you outsource telemarketing to the Philippines, setting up your BPO operation is the final stage. This step involves the following:
Training the telemarketing team

Integrating the necessary technology

Setting processes and procedures in place

Establishing clear communication with your BPO partner

Monitoring the telemarketing operation and tracking your BPO progress
With a well-executed plan, outsourcing to the Philippines can be a cost-effective way to grow your business.
The Bottom Line

Outsourcing telemarketing to the Philippines is a valuable strategy for boosting sales and reducing costs. The country gives you access to a pool of skilled talent, not to mention technology and resources. 
Follow the steps we have highlighted above to outsource successfully. More importantly, pick a BPO partner with a solid telemarketing team suited to your business. Ultimately, these contractors and sales experts will take your telemarketing operation to the next level.