Written by Allie Delos Santos
Expanding businesses frequently encounter difficulties when it comes to effectively managing their internal data. Tasks such as data extraction, management, and entry are not only repetitive and time-consuming but also tend to be overlooked easily. Moreover, overseeing in-house data entry personnel can be just as time-consuming, diverting your focus from core business operations.
Nonetheless, maintaining an orderly and accurate data entry procedure is crucial for accelerating your business's growth. To tackle this challenge, many companies are increasingly turning to data entry outsourcing services.
In this article, we will provide you with a step-by-step guide to help you navigate the process of outsourcing data entry jobs.
What It Means to Outsource Data Entry Jobs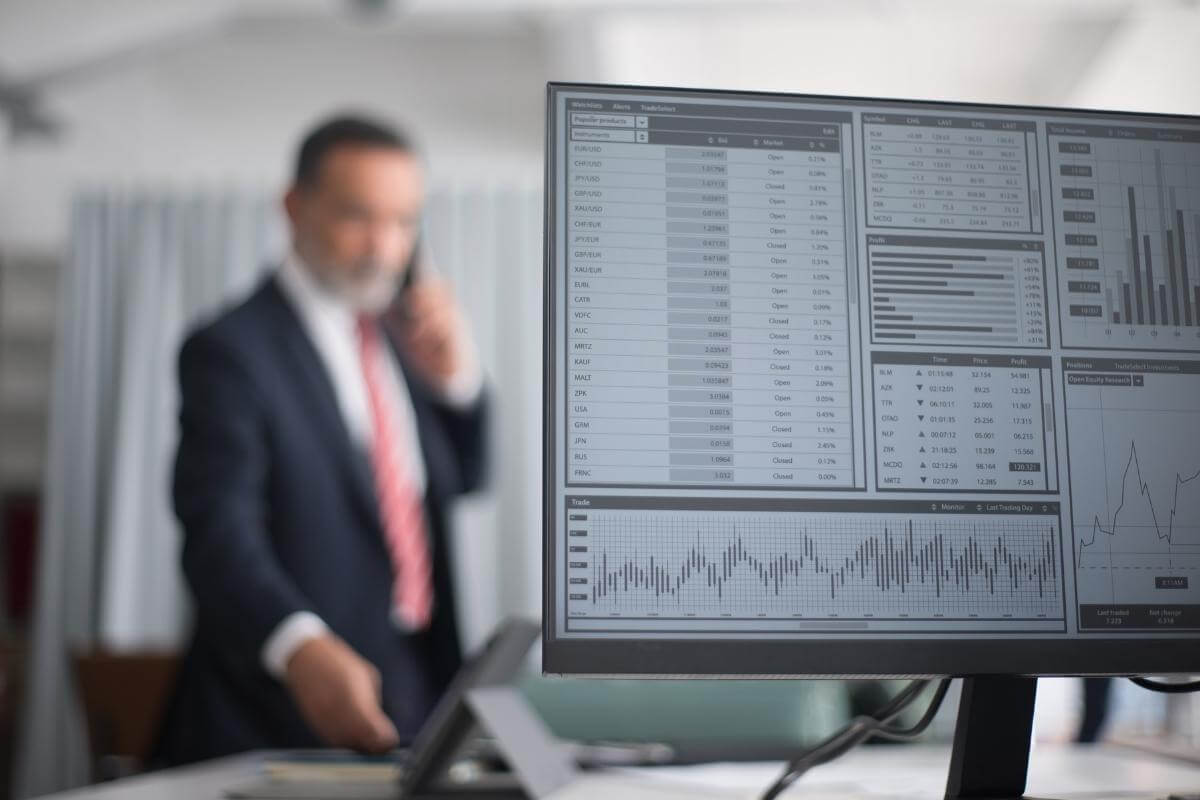 Outsourcing data entry jobs means freeing your firm of the tedious work of transcribing printed documents into digital files or reproducing one form of electronic data into another. 
Companies that outsource data entry services are teaming up with third-party providers who are often based offshore in a country with low labor costs. There are two ways to outsource data entry jobs, including:
Onshore outsourcing means delegating data-entry functions to service providers within your home country. This type of outsourcing can be remote or on-site. Although onshore outsourcing tends to be more expensive, closer proximity allows for easier communication with the outsourced provider.
Companies that outsource data entry jobs offshore are hiring external providers from foreign countries. Offshore data entry outsourcing services tend to be less expensive due to lower labor costs in offshore countries. Choosing this route will save you significant money, but it can pose some collaboration challenges.
Roles of Outsourced Data Entry Service
When you have your hands full, managing the collection, organization, and transcription of data becomes more challenging. That's why plenty of businesses choose to outsource data entry jobs.
Outsourced data entry specialists play a significant role in your business. What do data entry specialists do precisely?
Encode information or data into databases using online or offline data entry

Manage documents to ensure orderly storage and easy access

Check data to make sure it's error-free

Guarantee that data both from consumers and businesses is private and secured.

Maintain good performance and ensure quality meets the business's standards.
Types of Jobs That Fall Under Data Entry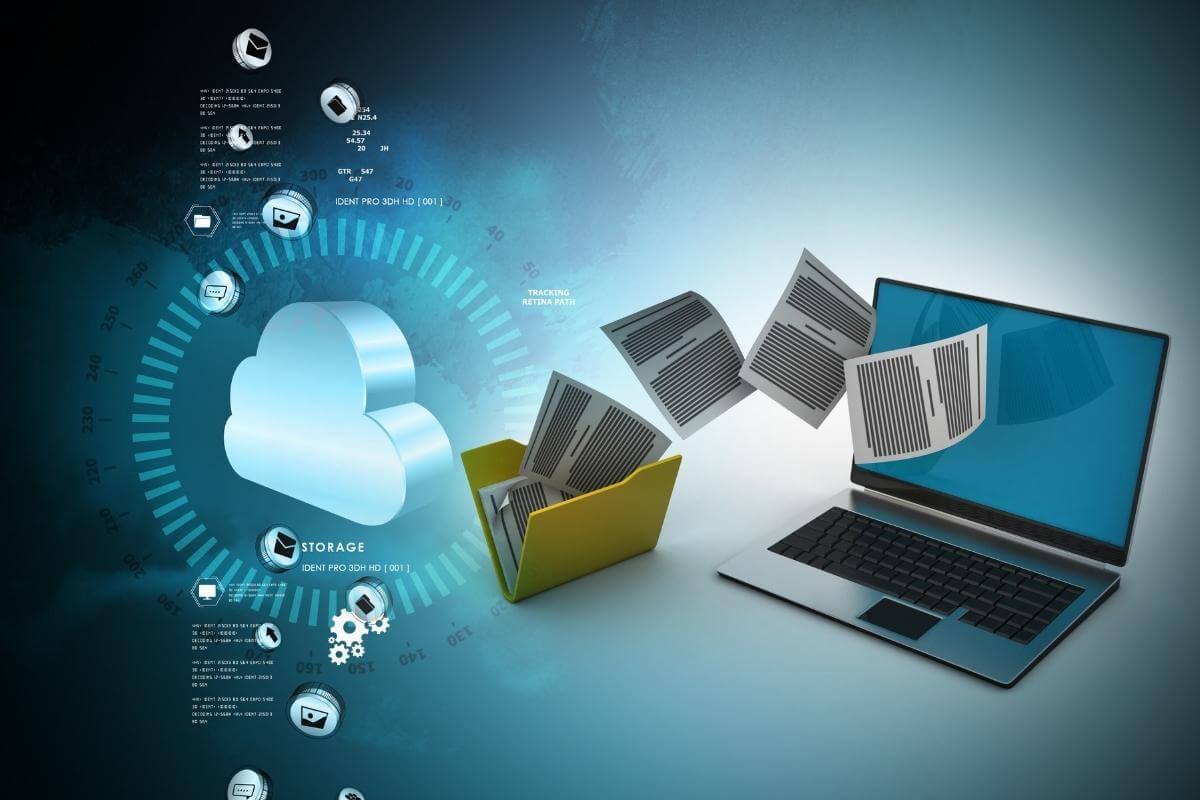 There are different forms of data entry activities. Companies may outsource data entry jobs from offline-based encoding, where the information is stored in a particular folder, to online-based coding that uses the internet to extract and update information. Here is a non-exhaustive list of data entry types companies need to know about.
Data cleansing is an operation where the operator filters information to eliminate inaccurate and irrelevant information. This data entry task ensures that all information in the database is updated and free from errors.
On top of storing and filtering information, the main focus of data processing is to edit information in a manner that meets its specific purpose. Data processing helps analyze stored information for future use.
This process is helpful for the ultimate organization of data. Data classification is an operation that classifies structured and unstructured information according to its appropriate attributes. Classification may be based on content, file type, and other metadata. 
As the name suggests, data conversion is about changing information from one format or file type to another. This could include changing a Word© document into PDF format.
Typing hand-written documents into a Word© file is another example of how data conversion works. This procedure is known as manual data entry and is the simplest form of data entry.
Data Capturing and Entering
The focus of this form of data entry operations is on online publications. The idea is to collect information from online written works such as e-books, e-magazines, or online articles. Once collected and stored, companies can use the information for future research.
Companies that outsource data entry jobs are often unaware of this kind of operation. Online surveys focus on gathering client feedback regarding your company's service or products. Once the information has been collected, data entry operators then analyze and interpret the data to identify aspects of the service or product that need improvement.
This online data entry operation includes inputting product information such as name, specification, and code into a website. Catalog data entry operations require keen attention to detail and patience to prevent errors. Most companies that outsource catalog data entry operations are e-commerce shops or those releasing a wide variety of products.
Obtaining and storing data is not enough. Data must also be regularly updated. This is what database updates are all about. A database update is a form of encoding operation that ensures information is up-to-date.
Examples of data that should be regularly updated are employee records and a list of clients your business is currently working with. You must ensure this data is frequently refreshed, especially if your enterprise is extensive and changes are frequent.
Translation operations are data entry forms used for articles or books that must be translated into another language. Translations could be a data entry operation you'll need if your company interacts with international business partners or clients. However, translation operations require a strong command of the original text and the language it will be translated into.
The reason companies outsource such data entry jobs is that translation applications are not yet reliable. Keep in mind that it also involves company data which is equally essential despite being in a foreign language.
This type of data entry needs proficiency in English and good listening skills. Transcribing operations involve intently listening to video clips or audio files and transforming them into text. Companies can then store the text format for future reference.
Why Do Companies Outsource Data Entry Jobs?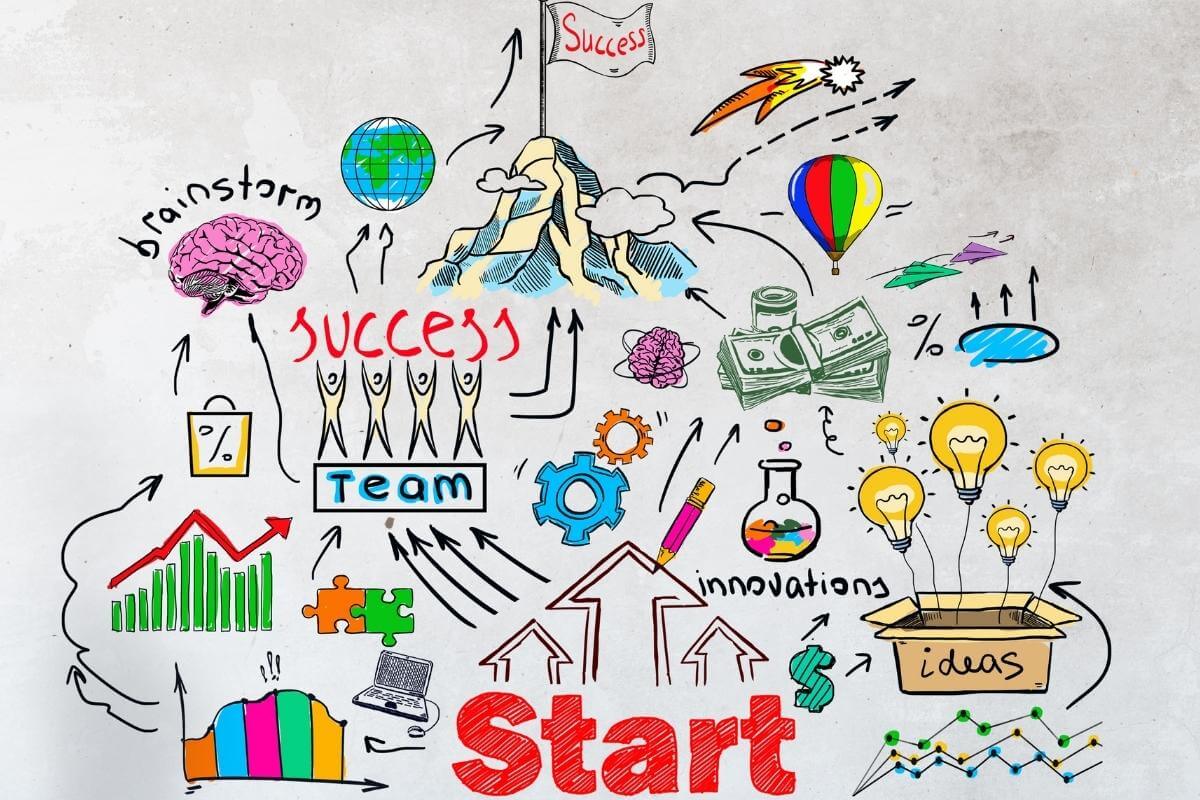 There are plenty of good reasons more companies are opting to outsource data entry jobs. In this section, we list some of the most compelling ones.
Concentrate on Core Business
The number one motivation for many companies that outsource data entry jobs is to free up time. Managers, employees, and owners can spend their time on higher-value activities.
Innovation and Growth Opportunities
Many companies want to expand their operations, and sometimes opportunities open up. However, some companies may not have the right resources to expand cost-effectively. Outsourcing gives you access to the technologies you need to scale successfully.
Effectiveness and Efficiency
Outsourcing often allows businesses to access professionals they would not otherwise have. When you outsource data entry jobs to a reputable company, expect cutting-edge solutions, creative and innovative approaches, and cutting-edge technology. Also, outsourced data entry specialists, with their extensive experience, work faster than in-house staff.
Companies that outsource data entry jobs can save 70% to 90% on overhead expenses. This is because an outsourced provider can typically accomplish the same work for a fraction of the cost. Plus, you eliminate taxes and the cost of recruitment, training, and retaining employees when you outsource data entry jobs.
Things to Consider When You Outsource Data Entry Jobs

Those benefits were quite compelling.
But don't just go and outsource data entry jobs right away. There are a few things you need to consider about back-office outsourcing.
Assess the Possible Cost Benefit
Before you start outsourcing, you need to get your numbers right. You should know precisely how much your bottom line will benefit when outsourcing data entry jobs.
You will need to measure how much in-house data operations cost. Once you have that number, use it as a reference in choosing an outsourced data entry provider. The idea is to keep outsourcing costs lower than in-house data entry costs using your staff.
Check Security Protocols of the Service Provider
Security is a must whenever you are handling sensitive business or client data. Data security becomes even more critical when you will be sharing information with an outside entity such as a business process outsourcing (BPO) company.
When you outsource data entry jobs, do your due diligence regarding the provider's security measures. The provider's security protocols should meet your industry's standards–but even better, they can exceed them too.
For instance, if you belong to the healthcare industry, you will suffer serious legal implications if your data pipelines are not compliant with HIPAA guidelines. Similarly, businesses in the financial sector risk lawsuits if they fail to manage their client's data securely.
To sum it up, regardless of which sector or industry you belong to, ensure you are working with a provider whose security measures are always up-to-date.
Identify Your Requirements
Another important thing to settle before outsourcing data entry jobs is your requirements and needs. Why? It's not unusual for companies to have custom requirements on top of standard data entry activities such as:
Data capture

Data extraction

Data mining

Data conversion
For instance, if you think you need advanced data processing and analysis, look for a provider that can handle your all-around needs.
Another specific requirement that you may have is round-the-clock customer support. With 24/7 support, you can resolve issues quickly in case they come up.
It's also essential to check whether the provider meets your technological requirements. Assess whether their current computing arsenal is in line with your needs. This way, you need not buy the software yourself.
Consider the Project Turnaround Time
If your company has plenty of data entry work to complete, it's a must to check the service provider's turnaround time, especially if you are in a time-sensitive industry such as healthcare.
Ensure that you outsource data entry jobs to a provider with enough skilled operators and computers to manage the workload.
You may also consider having a dedicated emergency contact line. This is useful for on-demand data entry work with a quick turnaround time. If you need such facilities, disclose them to your potential provider before committing.  
Verify the Service Provider's Reputation
Since you are delegating an important portion of your business to a third party, you want to make sure you work only with top-notch professionals. This is crucial for sensitive sectors like insurance claim processing and healthcare – not only for security reasons but also because rectifying human errors is expensive.
Conduct thorough research when picking a company to which you will outsource data entry jobs. Be sure the BPO company is financially stable, as you don't want a partner that cannot afford the necessary resources. Lastly, don't forget to review their references and client testimonials to know better the quality of their service and how satisfied their clients are.
Managing your Outsourced Data Entry Team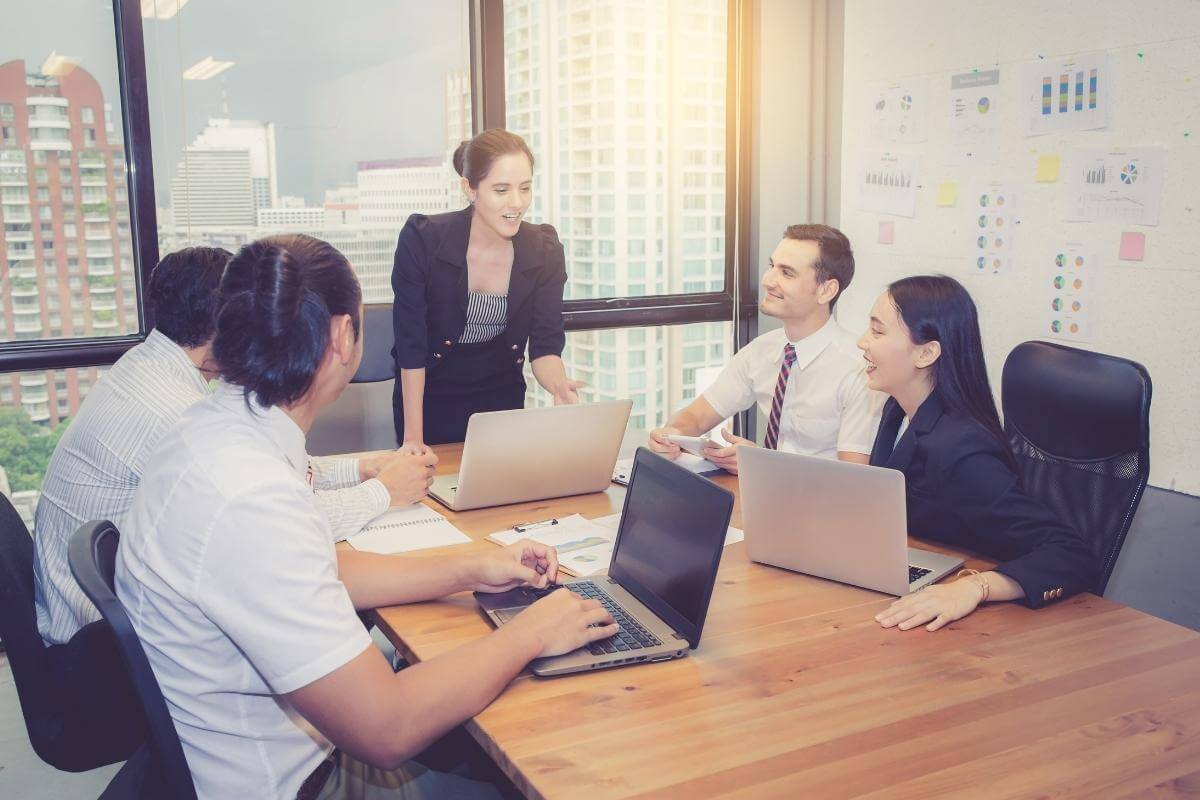 While outsourcing can be beneficial, it comes with a few collaboration and management challenges, especially with an offshore provider. However, companies can outsource data entry jobs successfully with the proper procedures.
Here are some management tips you can apply when handling your outsourced team.
1. Negotiate Favorable Service Agreements
Many companies that outsource data entry jobs fail to negotiate favorable service level agreements. This is a common mistake and one you can avoid.
It is challenging to receive the level of service and performance you desire from your provider if you do not have a solid service level agreement (SLA). Penalizing your service provider for poor performance may only lead to more problems. Even if you find the best outsourcing company, you must draft and sign an SLA that benefits both of you before beginning the project.
2. Maintain Open Communication
Effective communication is crucial. You don't want to commit errors due to miscommunication as you outsource data entry jobs.
You cannot just rely on sending emails back and forth for all your communication requirements. Email can be very limiting when it comes to project-related discussions. For instance, you can't just mention a particular data set with emails and have a thread of comments for more discussions. You need real-time collaboration tools for that.
Consider conducting regular meetings with your outsourced team using video conferencing tools. Additionally, you may need extra instant messaging software to have an organized task-related communication and file-sharing channel.
3. Find Ways to Monitor and Track
Lastly, an excellent outsourced data entry provider will have a reporting structure to inform you about everything that is happening with your operations. This means the provider should keep communication lines open throughout the day so both ends can stay in touch.
You must track and monitor the outsourced team's performance and processes when you outsource data entry jobs. This helps you identify any errors and deviations and immediately address them before they lead to severe problems or project delays. You may also set Key Performance Indicators (KPIs) and other metrics to benchmark operator performance and ensure quality.
How Much Does It Cost to Outsource Data Entry Jobs?

Companies looking to outsource data entry jobs are often curious about the price.
The cost of outsourcing varies according to the job function. For instance, if you plan to outsource data entry jobs to a BPO company, the cost of one data entry specialist ranges from $9 per hour on the low end to $16 per hour on the high end.
A more detailed breakdown of pricing and costs depends on your outsourcing partner. But the standard pricing model is, more often than not, based on specific computations.
BPO companies calculate the cost of outsourced data entry jobs based on the experience and skill of staff, the number of employees needed, and the contract length. Additionally, BPO companies in some areas also consider service fees, workforce costs, and other government-mandated benefits.
These factors allow back-office outsourcing services to create unique pricing models that fit their respective target consumers.
The Bottom Line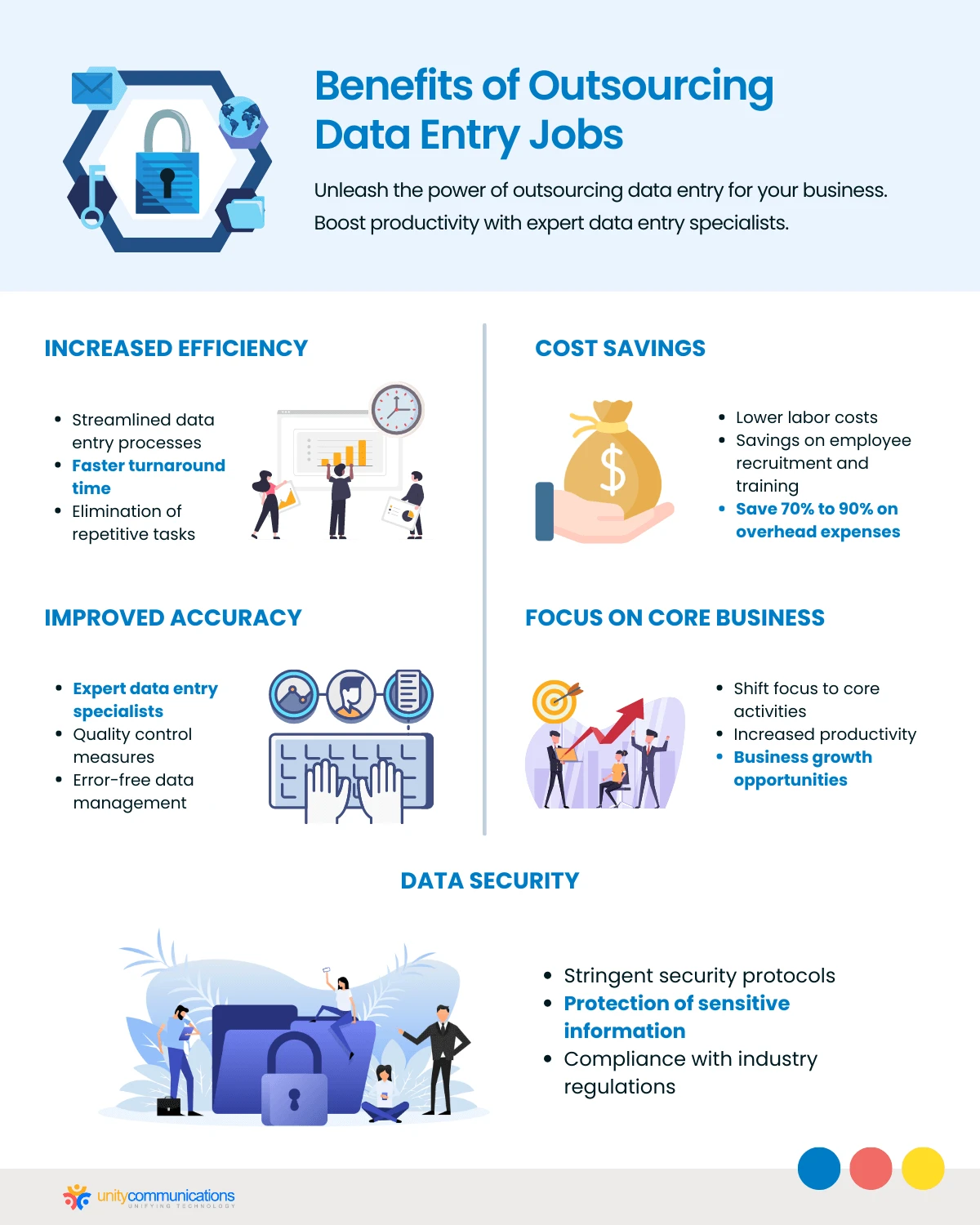 Not only does outsourced data entry save your internal staff from doing cumbersome, repetitive, and tedious work, but it also streamlines workflow and allows for a more accurate data entry process.
But remember to outsource data entry jobs carefully to guarantee a secure and precise coding service. Carefully assess your potential service providers and keep the tips we covered here in mind to identify the best data entry solution for you.
Ready to take things to the next level? Unity Communications is prepared to assist with your staffing needs. Thanks to our offshore team, we pair you with expert data entry operators at a fraction of the cost.
Outsourcing with us is but a click away. We will help you find and hire data entry specialists and oversee candidate replacements on your behalf. 
Connect with Unity Communications now to access outsourcing solutions that will take your company to the next level.