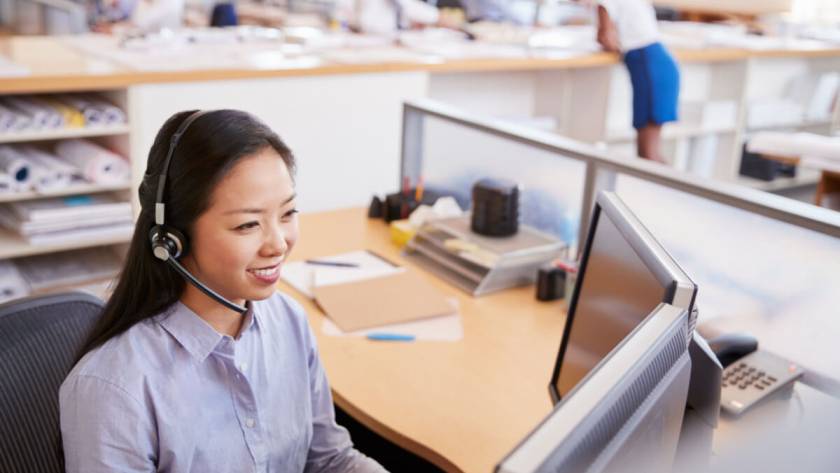 Written by Joyce Ann Danieles
Are you planning to outsource customer support overseas for cost efficiency?
Recently, a wireless management company hired a Philippine-based business process outsourcing (BPO) vendor. Its goal was to maximize call center staff productivity at an affordable rate. After four months, the client saw increased payroll savings and improved work quality.
Want to get the same results? 
Let us help you find the best call center offshoring provider in the Philippines through this guide. 
Five Ways To Outsource Call Center Services to the Philippines
The Philippines is the third-largest English-speaking nation globally, housing 1.44 million skilled BPO employees in 2021 alone. Such a labor advantage has prompted many foreign companies to hire Filipino providers for call center support. Significant cost savings and an efficiency boost also push them to adopt this approach. 
For instance, Wireless Watchdogs tapped into Unity Communications to improve its call center staff productivity at a reasonable price. After four months of handling the process, the Philippine-based provider helped the wireless management company increase payroll savings and enhance in-house work quality.
To experience similar outcomes, follow these measures when you outsource call center services to the Philippines.
1. Identify Challenges and Goals 
Begin your BPO journey in the country by identifying what prevents your customer service team from delivering prompt voice-based support. Recognizing in-house call center challenges gives insights into areas needing urgent solutions and improvements. 
Draft yes-or-no questions such as the ones below to clarify issues hindering your continued growth. You can also create a table to organize your ideas and detail the challenges you experience.
Can our in-house call center handle daily inbound and outbound call volumes?

Does our in-house call center deliver fast and reliable voice-based customer support?

Is the number of our call center agents sufficient to effectively address daily inquiries?

Do our customer service representatives (CSRs) receive proper training and assistance?

Do our call center solutions and CSRs help provide superior and rapid support services?

Do we encounter high staff turnover in our call center operations? 

Are there any complex and urgent technical challenges we need to address?

Are consumers satisfied with our call center's service quality? 

Are there any recurring complaints we need to address?

Does the call center budget overshadow our funds for core initiatives?
After identifying the challenges you must resolve, clarify your goals for contracting a Filipino call center provider. Listing your objectives helps you track how outsourcing call center activities to the Philippines benefit your company in the long term. 
Use the SMART model to increase the possibility of returns on your offshore business process outsourcing investment. 
S

pecific: Your goals should be clear and concise. Focus on a particular outcome you want to achieve. For instance, you want to delegate your call center operations to a Philippine-based provider.
M

easurable: Your objectives should allow you to monitor and track your progress while working with your selected provider. Suppose you want to hire a contractor for call center support to reduce costs and improve productivity by 20%.
A

chievable: Your BPO targets should be within your capacity. In short, you can accomplish them with the resources you have available. For example, your call center outsourcing budget allows only about 20 Filipino CSRs.
R

elevant: Your desired outcomes should match your enterprise values and priorities. They should be significant to your business. For example, you want to recruit 20 Filipino CSRs to streamline your call center processes and cut operating expenses.
T

imebound: Your goals should have a concrete timeline or feasible deadline to establish urgency. This encourages you to work on reaching your offshoring targets on time. For instance, you want to achieve a 20% improvement in your call center operations within six months.
2. Hunt for Potential Call Center Providers
After identifying your in-house challenges and outsourcing goals, hunt for potential call center providers in the Philippines. Here are simple tips you can use when selecting the best service provider.
Conduct market research.

Before you choose a front- and

back-office outsourcing

vendor, study call center providers in the Philippines. Use the resulting insights to create criteria for your ideal BPO partner. The list must include qualifications such as a good industry reputation, clean service history, and a skilled workforce.
Post a proposal request campaign.

Prepare a comprehensive proposal call notice containing your call center requirements such as workforce size, service scope, timeline, and budget. Publish the poster online through your official websites and social media accounts.
Ask for referrals.

In addition to launching a proposal call, you can seek recommendations from colleagues, industry associations, or business networks. Consult with previous clients if you already have prospective providers in mind.
Carefully screen contractors once you receive their bids. Use all the collected data from your research and consultation to narrow your selection to two or three vendors. Perform these activities to compare and contrast their offers until you end up with one call center provider. 
Check and verify contractor credentials.

Visit the vendor's official websites and online business data repositories such as Dun & Bradstreet. These platforms help you validate your prospects' licenses, certifications, and compliance with relevant regulations.

Evaluate expertise and service quality.

The provider's capabilities include experience levels, workforce skills, service ratings, and technologies. This step assures that your selected BPO partner can meet your call center requirements.

Ensure lingual, cultural, and operational alignment when outsourcing your call center to the Philippines.

Filipino CSRs are fluent English speakers immersed in Western culture, so your company and your chosen provider's cultural affinity is high. But ensure the third-party provider can work during business hours despite the time zone difference.

Ask for and review the provider's references.

Connect with the vendor's previous clients to get an overview of its work strategies, service charges, and quality output.

Assess communication and collaboration.

Evaluate the third-party team's communication and cooperation skills. These capabilities include responsiveness, clarity, and turnaround time.

Check pricing and payment options.

This step is crucial to know whether you can afford to pay a premium for quality service with guaranteed long-term benefits. Conduct a cost-benefit analysis to ensure savings before signing an official contract. Moreover, confirm whether the contractor has your preferred payment channel to avoid conflicts.

Examine security measures.

According to the FBI's Internet Crime Report, nearly 24,000 victims of technical support fraud worldwide encountered over

$347 million in total losses

. You must thoroughly inspect your potential provider's security solutions and techniques to prevent such an incident from affecting your customers.
3. Study Local Rules and Regulations
Remember to study local rules and regulations when outsourcing call center processes to the Philippines. Despite language and cultural affinity, the region has a different government structure from your home country.
Thus, implement these strategies to help ensure compliance and avoid legal issues while working with a Filipino provider.
Search and identify policies and procedures that tackle call center operations in the Philippines.

The Philippine Labor Code, the Data Privacy Act, and the Special Economic Zone Act are important local laws you must know when

outsourcing tech solutions

and other support services.

Research and familiarize yourself with regulatory bodies in the Philippines.

Determine the regulatory bodies responsible for enforcing the laws mentioned. These authorities include the Department of Labor and Employment, the National Privacy Commission (NPC), and the Philippine Economic Zone Authority (PEZA).

Consult with legal experts.

Seek advice from legal experts about the country's laws and regulations governing call center outsourcing. They help you understand the regulatory requirements and guide you in ensuring compliance.

Develop and implement a compliance strategy.

This framework assists you in meeting all legal requirements when outsourcing call center services to the Philippines. 

Stay updated on changes in local laws and regulations.

These changes might affect your partnership with your preferred call center provider. So constantly review and update your measures to ensure continued compliance.
4. Negotiate and Finalize Contract Terms
Negotiating and finalizing contract terms are your next steps after picking your call center provider from the Philippines. These steps require attention to detail; the contract contains all the rules, procedures, and sensitive data necessary to organize the agreed-upon service and avoid misunderstandings.
You must also maintain open communication with your BPO vendor during this stage. Ensure it matches your financial and operational requirements. Whether you acquire e-commerce customer support or technical support outsourcing, follow these tips when creating your service-level agreement (SLA). 
Specify your requirements for the call center outsourcing project.

These requirements might include workforce size, contract duration, service scope, and performance metrics.

Schedule a meeting with the provider.

You can set the appointment with your selected contractor in person or virtually, depending on the availability of both parties.

Review and negotiate the contract terms.

Ensure these terms, which include service fees, payment terms, and termination clauses, align with your call center needs and requirements. Also, identify areas where you might or might not need to compromise.

Address legal and regulatory requisites.

Check whether the SLA meets all relevant legal and regulatory requirements, such as data privacy, labor, and tax laws. This way, you can avoid the high cost of violations and sanctions.

Include warranties and guarantees in the contract.

This step assures you that the call center provider exercises its commitment and delivers the required quality of service. Warranties are especially crucial when procuring

contact center as a service

(CaaS). 

Finalize and sign the SLA.

Proceed to the contract signing after finalizing the terms. Validate each signed copy with a date or a seal.
5. Establish Joint Management Strategies
Create a joint management plan after closing the deal with your call center provider. This step guarantees that your BPO partner conducts its work appropriately while you prioritize your core functions. Set up a long-term relationship with the vendor by following these crucial tips:
Define the roles and responsibilities.

Identify each party's key personnel responsible for managing the partnership.

Establish regular communication channels between your company and the BPO provider.

This tip ensures you can quickly relay your concerns, urgent changes, and task assignments through regular meetings and status updates.

Develop joint metrics to monitor progress and measure success.

These metrics contain key performance indicators (KPI) for customer satisfaction, call resolution time, CSR performance, and other relevant factors.

Build a joint governance structure.

It should detail the work strategies, decision-making processes, escalation procedures, secure

data entry services

, and dispute-resolution mechanisms. Having this blueprint helps address issues promptly and effectively.

Foster a collaborative work culture with your call center provider.

Do this by sharing best practices and ideas for improving performance and efficiency. You can also reward positive contributions and provide regular feedback for better results. 
The Bottom Line
Outsourcing call center services to the Philippines provides significant advantages such as cost savings and productivity improvements. 
But you must first know the steps discussed above to maximize the benefits. Executing these best practices further guarantees returns on your invested BPO capital. 
Now that you have gotten the gist of this guide connect with Unity Communications today. We have a specialized team and advanced technology in the country to help boost your call center efficiency.