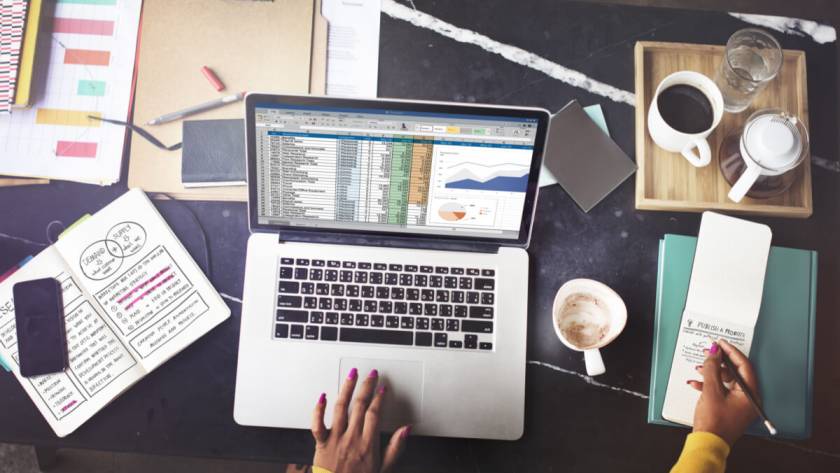 Numerous offshoring providers in the Philippines offer high-quality bookkeeping services. They record and monitor financial transactions on behalf of foreign businesses, saving their clients the costs and headaches of accomplishing these functions in-house.
Are you planning to outsource your bookkeeping processes to this Southeast Asian country but do not know where to start? This article provides extensive and useful information to guide your outsourcing decision.
Keep reading to learn more about outsourcing bookkeeping to the Philippines—the advantages, potential risks, and tips.
Advantages of Outsourced Bookkeeping in the Philippines
Consider the following benefits of outsourcing bookkeeping processes to the Philippines instead of choosing other outsourcing hubs or running this function in-house: 
Uniform and Transparent Standards for International Compliance
Philippine accounting and bookkeeping procedures are consistent with the International Financial Reporting Standards (IFRS) published by the International Accounting Standards Board (IASB). 
Companies and organizations in over 120 countries worldwide use IFRS. Filipino accountants and bookkeepers use the Philippine Financial Reporting Standards (PFRS) and the Philippine Accounting Standards (PAS) as generally accepted accounting principles (GAAP). Both PFRS and PAS use IFRS as a source. 
Each country has its own GAAP, typically different from others due to distinctive economic, cultural, and legal environments.
Notwithstanding differences, Filipino bookkeepers and accounting professionals adapt quickly. They promptly acquainted themselves with new government regulations and industry principles. 
Large Workforce Supply To Address Bookkeeping Needs 
The Philippines has at least 175,000 certified public accountants (CPAs), according to the 2019 data from the Professional Regulatory Board of Accountancy, the government body for the accountancy profession. This number excludes CPAs with expired licenses, bookkeepers, and other accounting professionals.
The number of accounting workers continues to grow as the country's education institutions generate tens of thousands of accounting and bookkeeping graduates yearly. At least 1,000 examinees succeed in the CPA licensure exams held twice annually, so businesses can rest assured that they have a constant supply of accounting professionals. 
Additionally, most of these graduates and CPAs are millennials (born between 1981 and 1996) and Gen Z (from 1981 to 1996). Companies can then expect to acquire a third-party accounting or bookkeeping team of driven, young, flexible, passionate, and technically literate Filipino workers. 
Affordable Third-party Bookkeepers for Lower Total Costs
The Philippines offers one of the lowest salaries among the various outsourcing destinations. Accordingly, service providers can offer significantly reduced rates for outsourced accounting and bookkeeping functions. 
Here are the average monthly salaries (including low and high rates) of a bookkeeper in the Philippines compared to the UK, U.S., Australia, and Canada (in U.S. dollars): 
 
Average 
Low 
High
Philippines

$380

 

$175

$604

UK

$3,243

$1,688

$4,971

U.S.

$3,617

$1,842

$5,567

Australia

$2,386

$1,216

$3,669

Canada 

$3,506

            $1,859

$5,331
Source: SalaryExplorer.com 
(Note: We converted the Philippine (PHP), UK (GBP), Australian (AUD), and Canadian (CAD) salary figures to U.S. dollars for uniformity using an exchange rate of 54.48 PHP, 0.82 GBP, 1.50 AUD, and 1.37 CAD to $1 as of March 20, 2023.) 
Based on the figures above, the average salary of a Filipino bookkeeper is $380 monthly ($4,560 annually). In the U.S., a bookkeeper's monthly salary is $3,243, or about $38,916 annually. You can save $34,356 (or $38.916 less than $4,560) yearly when outsourcing bookkeeping services to the Philippines.  
The figures above are estimates. Contact a Philippines-based service provider to get exact pricing information. 
Prime Option To Address the Lack of Bookkeepers in the U.S. 
Outsourcing bookkeeping activities to the Philippines can help address the staff shortage issues besetting American companies and accounting firms. The U.S. faces a shortage of accounting professionals, bookkeepers, and CPAs. Many employees are quitting or retiring due to the pandemic to reassess their lives and careers. 
Adding to the insufficient supply is that many American educational institutions prioritize high-degree accounting roles over basic-level or general positions. Businesses require accounting generalists that perform many tedious but critical financial functions, including processing invoices and statements, organizing accounting records, and monitoring accounts. 
In contrast, the Philippine accounting and bookkeeping force mostly comprises young talent expected to be active in the next few decades. Additionally, the subjects and standards of accounting programs are similar to those in the UK, Australia, and the U.S. So students are well acquainted with Western accounting styles and systems after graduation. 
Solid English Proficiency for Enhanced Communication
Filipino professionals, including bookkeepers and accountants, are skilled in verbal and written English. The Philippines regularly ranks high in international polls and surveys for English proficiency. It places second to Singapore as the most articulate English-speaking nation in Asia. 
In two to five years, aspiring Filipino bookkeepers and accountants complete an accounting, bookkeeping, or finance course in college or a university. These courses use English as the medium of instruction. 
Above-average English proficiency enables Filipino bookkeepers to quickly and easily interact with clients and understand their needs. The language issue is less of a problem, making communication and transactions faster and more fluid. 
Distinctive Work Habits for Improved Morale and Efficiency
One primary benefit of outsourcing bookkeeping to the Philippines is the local workers' positive work ethics and attributes. Their religious beliefs, service-focused customs, and family-based values give Filipino professionals the following traits: 
Hospitality

. Filipinos are generally warm to foreigners and newcomers. Hospitality and friendliness are at the heart of Filipino culture. Many workers go the extra mile when serving customers, clients, and employers. 
Resourcefulness.

Filipino contractors are diligent, enthusiastic, and responsible in their roles. They look for creative ways to address task-related concerns with patience. 
Thoroughness

. Filipino bookkeepers and other accounting workers stand out when processing and analyzing numbers. They are careful in recording and confirming numerical data and journal entries. 
Optimism

. Filipino third-party team members do not give up easily. They are confident when facing an arduous task.  
Filipinos' exceptional work qualities help increase morale and teamwork, leading to: 
A better bottom line due to higher efficiency and output;

Bigger savings or lower costs because of fewer staff absences;

Better employee well-being due to diminished work tension; 

Improved staff retention arising from increased work satisfaction; and

Fewer absences and tardiness instances as employee motivation remain high.
Dependable Third-party Remote Teams for Higher Productivity 
You can outsource data entry services, bookkeeping and accounting, digital marketing, and customer support to remote teams in the Philippines. 
Your third-party team will likely implement a remote or hybrid work setup when you outsource bookkeeping to the Philippines. Work-from-home (WFH) employees are free from the burden of time-consuming travel to and from work. 
WFH contractors are efficient based on the following grounds:  
Well-equipped team

.

Business process outsourcing

(BPO) providers gear workers with the latest computer hardware and software systems or devices to allow them to promptly and precisely finish their tasks. 

Systematized remote work

. A BPO provider executes clear and stringent WFH rules for better staff workflow, conduct, and collaboration. 

Constant online sessions

. Managers often coordinate with team members via video or audio calls and direct messages to get work updates and status. 

Tight data security

. Third-party workers harness virtual private networks (VPN) and the latest antivirus apps to shield critical data from cyberattacks.
More Attention to the Core Business To Heighten Competitiveness
When you outsource accounting and bookkeeping operations to a service provider, overall business productivity, performance, and income can improve. Outsourcing gives you more time and energy to focus on your strong suits and be more dynamic. 
Improving your business' competitiveness results in higher revenue, so you can: 
Design, develop, and introduce the latest products and services and give your customers more options; 

Invest in new tools and platforms to upgrade current technologies to accelerate production or keep pace with market rivals;

Widen market reach faster than planned to broaden revenue stream;

Utilize more funds on employee training and upskilling to advance morale, loyalty, and efficiency; and

Enhance existing service and product quality to increase customers and sales.
Competent Bookkeeping Support Team for Accurate Deliverables 
One main benefit of outsourcing bookkeeping to the Philippines is obtaining a team of skilled and experienced professionals.
Aside from bookkeepers, the third-party team comprises accounting managers, auditors, credit analysts, collection specialists, CPAs, financial analysts, and financial consultants. These professionals can handle various responsibilities and resolve challenging issues. They receive full training to meet your requirements and interests. 
Bookkeepers and other accounting specialists have the following hard and soft skills: 
Active listening

Analytical skills

Attention to detail

Creative thinking

Communication and interpersonal skills

Familiarity with relevant applications

Organizational skills

Teamwork 
Latest Bookkeeping Tools To Streamline Activities 
Back-office outsourcing allows you to access new applications, platforms, and technologies that can simplify processes. 
These solutions help the third-party bookkeeping team offer high-quality service by reducing human error and managing workflow better. They can integrate into a cloud-based system for flexibility and accessibility. 
Here are some bookkeeping and accounting software examples:
Oracle Netsuite

offers comprehensive accounting and enterprise resource planning (ERP) features. It enables users to generate reports, handle taxes, and submit and collect payments. 

Plooto

is an application that automates accounts payable, decreasing manual recording tasks. It processes payments in a central location to give users a better analysis of finances.

FreshBooks

is an intuitive invoicing software. Users can produce multiple reports, customize invoice forms, automate repeating invoices, schedule notices for payments and late fees, and encode billable time and expenses. 

Zoho Books

is a resource that helps small businesses manage cash flow and finances. It allows users to automate workflow and collaborate with other teams. The software consists of easy-to-use tools for banking, financial reporting, inventory management, and time-tracking.
Diminished Administrative Duties To Reduce Costs 
When you outsource tech solutions or bookkeeping and accounting processes, your BPO partner takes charge of the recruitment activities, from advertising job offers to training new hires. It also tracks employee income tax returns and attendance. You only need to review its periodic reports. 
Permitting third-party providers to manage human resource (HR) operations provides the following perks:
Stress-free operations.

A service provider has HR professionals who help the third-party team comply with industry standards and government regulations. 
Extensive talent supply.

An outsourcing firm has broad and proven recruitment methods to find qualified individuals for bookkeeping roles. 

More time for higher-value tasks.

HR activities are repetitive and cumbersome. It is more feasible for you to delegate these tasks to a BPO provider.
Different Communication Channels for Nonstop Interaction 
Multichannel communication enables service providers and their client companies to conveniently and smoothly interact through various channels and devices. Constant interaction between you and the provider is key to successful outsourced services, even with contact center as a service (CCaaS) solutions. 
A third-party service provider can offer the following channels to sustain client communication and satisfaction: 
Chatbots

– smart apps that instantly answer basic and popular questions

Standard phones

– fixed landlines for voice calls

Email

– an electronic messaging system for long written correspondence and large files 

Social media

– allows you and the provider to communicate on social networks (e.g., Twitter, Facebook, and Instagram) 

Short message service (SMS)

–

short text messages sent through mobile devices for quick interaction

Voice over internet protocol (VoIP) telephony

– for internet-reliant clients with a VoIP-enabled device

Live chat

–

a small messaging window on your website
Potential Risks of Outsourced Bookkeeping in the Philippines
Here are three common problems with outsourced bookkeeping:
Loss of Administrative Control 
A BPO company uses its tried-and-tested standards, policies, and technical approaches to work on your processes. As a result, it might even ignore your in-house procedures. Agree on the terms of your outsourcing arrangement beforehand so that you can feel more comfortable giving up administrative control.
Discuss with the BPO partner which of your methods to continue using. For a smooth business relationship, match your goals and standards with your provider's. You should also clarify your expectations and requirements before signing a contract.
Threat of Data Compromise
Outsourcing bookkeeping to the Philippines includes sharing sensitive customer and company information with a third-party provider. These include financial details, passwords, and usernames. Unsecured or unauthenticated files might result in data leaks or illegal network entry. Compromised data can cause financial losses and reputational damage. 
Ask the BPO provider about its data security and privacy measures at the onset. Secure uses formalized assurance to safeguard your business, customer, or client data. The third-party bookkeeping team must observe stringent security protocols and be authorized to access and use information.
Communication Issues
Communication might be limited when outsourcing compared to running in-house operations. Your service partner might be thousands of miles from your location. Urgent issues are solved better when both parties can interact quickly and clearly. 
This is a common issue you and your provider encounter at the beginning of the partnership. Establishing a solid communication schedule and network with the partner, empowered by multichannel capability, will likely address this concern.
Signs You Must Outsource Bookkeeping to the Philippines 
It is time to outsource bookkeeping to the Philippines when you need: 
In-house Workload Reduction for Higher Efficiency
You plan to reduce the resources spent on hiring, onboarding, training, and managing additional bookkeeping employees via outsourcing. Expanding your finance department is necessary during business growth. This also translates to higher operating costs.
The third-party provider can supply a dedicated bookkeeping and accounting team to support your in-house team. This partnership can lead to greater productivity and improved task allocation at a fraction of the cost. The dedicated team can also oversee the entire accounting department if necessary.
Financial Intelligence for Better Decision-making 
Your in-house staff handles tax and audit compliance, while a third-party bookkeeping and accounting team deals with financial intelligence. The BPO team provides essential financial information, including return on assets (ROA), ratio analyses, and return on investment (ROI). These metrics aid you in making data-driven decisions. 
Your employees can learn financial intelligence from the third-party team. This proficiency enables them to implement your decisions according to accounting principles. It also helps them identify the best action when addressing financial-related concerns.
Financial Statement Audit for Compliance and Credibility
A financial statement audit enhances the credibility and accuracy of your reported financial condition and business performance. It raises the confidence of your investors and stakeholders. However, preparing a financial statement involves high costs because of unforeseen expenses. 
Outsourcing your financial statement preparation to a third-party bookkeeping team is ideal. A group of professionals experienced and skilled in different accounting skills can handle the tasks. These experts have a broad background in recording financial transactions, conducting audits, and developing timely financial records.
Financial Forecast To Know Your Company's Cash Situation
Investors and other stakeholders are mainly interested in recovering the capital they have poured into your company. Eventually, they will ask for a financial projection to know the state of their investment and whether you need more funds to generate returns. 
Predicting your company's financial future by analyzing past accounting data (e.g., cash flow, expenses, and revenue) should be done by an experienced and knowledgeable third-party bookkeeping and accounting team. This team prepares financial projections, ensuring only accurate and complete data reaches your partners.  
Financial experts are within reach with outsourcing. A BPO provider can deliver timely, detailed, and precise financial forecasts for better decision-making.
Loan From Financial Institutions for Business Expansion
You require more capital to bankroll your expansion efforts. In that case, applying for a loan from a bank or similar financial institution makes sense. 
These credit providers offer sufficient business funds but are prudent in investigating your company's financial standing. If your loan application has errors or inconsistencies, it probably will not be approved.
When you outsource bookkeeping operations, obtaining a loan is easier. The third-party team has financial professionals who can help you generate, organize, and prepare accurate and timely financial statements required by banks. 
How To Get a Top Partner To Outsource Bookkeeping to the Philippines
Here are some useful tips for picking an ideal third-party bookkeeping team.
Select a provider with outstanding credentials

. An ideal BPO provider must have an extensive track record. Check independent reviews of the company to find proof of its achievements and excellent performance. You will be more confident working with a reputable service provider. 
Get a partner with varied services

. Look for a third-party provider offering services other than bookkeeping in case you want to diversify in the future. It should also offer financial analysis, tax accounting, forensic accounting, management accounting, statutory reporting and compliance, and audit. 
Choose an organization that is the same size as yours

. Opt for a service provider that matches the size of your business. If you are a startup, team up with a small or medium-sized outsourcing company that will prioritize your outsourced activities. If you are a big company, go for a large-sized BPO provider.
Ensure the prospect has the proper certifications.

Select a partner with certifications and accreditations from government agencies, industry associations, and academic institutions. For example, employees must be licensed CPAs, certified financial analysts (CFAs), and certified management accountants (CMAs). 
Choose a prospect with industry-specific expertise

. Get a service provider that specializes in your industry or niche. A partner with broad sector knowledge can guarantee better services and provide you with more effective solutions.
How To Outsource Bookkeeping Tasks to the Philippines
Consider these seven steps to properly outsource bookkeeping services:
Determine targets and requirements

. Brainstorm outsourcing strategies with stakeholders, key decision-makers, and employees. Define the appropriate size for the third-party team, choose the communication modes, and determine whether full or partial outsourcing best fits your business.
Evaluate each prospective outsourcing company

. Conduct an exhaustive study of each potential partner. Gather relevant resources on each company, and examine their competence, capability, and experience. Ask about a dedicated team to concentrate on your tasks. Inquire about their data security protocols as well.
Secure records of complete costs, together with hidden charges

.

Ask for full prices and other extra costs from your prospective BPO providers. Review each service fee and conduct a cost analysis for the best pricing. Lower service fees do not necessarily mean higher savings in the long run. Check the service quality, too. 
Develop a request for proposal (RFP)

. Shorten the list of candidates from here on. Generate an RFP and submit it to short-listed BPO providers. A discussion of the work volume, task schedules, budget, and solutions should be present in the document. 
Choose a third-party provider that highly matches your requirements

. Negotiate a service-level agreement (SLA) to detail the types of outsourcing needed. The SLA formally states terms and conditions to follow, including metrics and specific tasks. 
Check the bookkeeping processes regularly

. Keep an eye on the third-party team's production and efficiency. Ensure goals, targets, and expectations are on track by measuring key performance indicators (KPIs) and monitoring the team's soft and technical skills.
Establish constant communication with your third-party provider

. Interact with the service provider consistently. Form and cement the relationship if you think the partnership will last for a long time.
The Bottom Line 
Here are other signs that you need to outsource bookkeeping to the Philippines: 
You are frequently behind in updating your books and ledgers.

You start to lose your trust in your bookkeeping and accounting team.

Your accounting employees do not stay for long.

The do-it-yourself approach is expensive and unproductive.

You begin to lose money due to continuous mistakes in financial transaction recording. 
When using this strategy, ensure to maximize its advantages while minimizing its potential risks. 
For more information about outsourcing bookkeeping to the Philippines, connect with Unity Communications to get started.