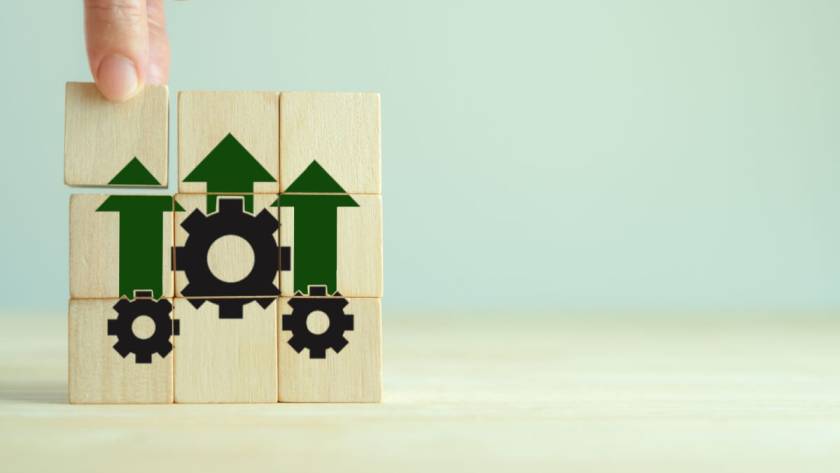 Written by Joyce Ann Danieles
Operational efficiency measures how well your company produces high-quality output despite cost reductions. But as technology advances rapidly, it brings potential backlogs and bottlenecks to your IT department. These factors can impact your staff performance due to, for example, overwork. 
You need an efficient team to help boost your productivity during hectic periods. This unit must also enable you to focus on your growth-driving efforts. To overcome recurring IT challenges, you can tap into a managed service provider.
This article explores how outsourced technical support can help increase your business efficiency while reducing resource use. 
1. Cut Operating Costs
Setting up an in-house team to handle some of your business functions, such as IT services, requires considerable funding. You must allocate a sizable amount of capital to recruitment and training to ensure your employees can accomplish their tasks. Generous compensations and benefits also help retain your staff in the long run.
In addition, you must purchase advanced equipment and software solutions and fast broadband connectivity to ease workloads. You should include miscellaneous expenses (e.g., for system maintenance and modernization) in your infrastructure budget. Also, don't forget the dedicated funds for a comfortable and safe office space. 
You can reduce such high resource costs with back-office outsourcing. A cost-effective business process outsourcing (BPO) company provides skilled workers and a robust infrastructure to streamline your non-core tasks. It offers you a choice to pay for its affordable service packages through monthly billing or immediately after work completion. 
2. Access Skilled Professionals
Anticipate a boost in your operational efficiency when hiring a third-party service provider. It employs the best talent to streamline your repetitive IT processes, such as data entry, help desks, and technical support. 
Although you consider IT services your non-core tasks, a service provider delivers them as one of its primary offerings. The provider ensures its workers undergo regular training and certification. It wants to upskill them to keep up with the latest market trends and customer demands. 
If you entrust your labor-intensive processes to BPO teams, expect them to perform their work efficiently. You don't have to worry about these time-consuming tasks while focusing on your growth-driven initiatives. 
3. Optimize Modern Infrastructure
A BPO company deploys high-tech solutions and advanced systems to match a skilled workforce. They use the following new technologies to accelerate processes and automate some complex IT-related tasks.
Artificial intelligence (AI)

Robotic process automation (RPA)

Cloud computing

Omnichannel support

Virtual desktop infrastructure

Ticketing and knowledge management systems

5G wireless network

Digital communication

Software as a service (SaaS)

Sophisticated security platforms

Social media

Updated computers and other relevant equipment
You can benefit from all of these solutions once you outsource data entry. Because data entry involves massive datasets, a BPO provider uses RPA and cloud tech to organize them securely and quickly. Optimize your data entry tasks through reasonably priced, outsourced IT services. 
4. Streamline Non-core Tasks
Activities that sustain your business refer to non-core functions. They don't directly contribute to your enterprise growth but help keep your company running. However, they become a burden due to increased backlogs during peak season.
You achieve operational efficiency when working with a BPO company. Its skilled workforce and modern technology can handle your non-core tasks smoothly. It can also help ease back-office workloads during hectic periods.
5. Prioritize Core Functions
According to a new report from Straits Research, the BPO industry will reach a $513 billion market value by 2030 with an 8.5% compound annual growth rate (CAGR). The research firm attributed the market expansion to an increased demand for cost reduction and prioritization of core capabilities. 
As mentioned earlier, you can trust a BPO company to handle your non-revenue-generating tasks effectively. Thus, you can focus on developing strategic programs to expand your business. 
For example, Apple outsources its manufacturing and IT services such as software testing and evaluation to non-U.S. companies. This strategy allows Apple to prioritize its product design, highlighting simplicity and convenience. As a result, the tech giant produces high-quality electronic devices that many people purchase despite the products' relatively high cost. 
6. Avoid Project Delays
Prevent your tasks from accumulating when adopting back-office outsourcing services. Given a BPO company's complete resources, it can run your repetitive IT processes quickly. The provider helps increase your operational efficiency through: 
Setting clear work expectations and goals to achieve daily quota

Monitoring and completing tasks on time with project management software 

Communicating with clients frequently to submit status reports and customer reviews

Developing key performance indicators (KPIs) to measure efficiency and success rates

Incentivizing employees for on-schedule project completion
Because your BPO partner can keep your non-core tasks on track, you have more time to drive your continued enterprise growth. You can work on your core capabilities without delay as your back-office activities progress accordingly.
7. Adapt to Market Changes
Technology innovations, global issues, and industry trends can affect your operations positively or negatively. Adjusting to a changing market helps enhance your company's operational efficiency. Implementing scalable and flexible work strategies also enables your business to expand.
BPO offers affordable short-term and flexible service contracts to help meet your pressing needs. A third party provides sufficient skilled workers and modern systems to accommodate your heavy workloads during peak season. 
Most importantly, outsourcing allows you to understand and monitor evolving customer demands. Third-party teams use specific software solutions to gather and analyze customer feedback. Results from these efforts can inform your strategy for product and service improvements.
8. Maintain Quality Outcomes
Hiring a BPO company gives you less control over how it handles your specific IT services. Many companies perceive this reduced authority as a disadvantage of outsourcing. They fear that customers receive substandard support because of too much emphasis on rapid service delivery.
However, a service provider doesn't only prioritize speed; it also implements innovative approaches to provide high-quality output constantly. It also ensures accuracy and efficiency through its updated software solutions and well-trained workers.
A third-party service provider maintains superior quality outcomes by performing the steps below.
Train employees to instill their work's value and upskill them

Monitor and maintain systems to ensure smooth operations

Implement shifting schedules to provide 24/7 support

Track work progress using knowledge management platforms

Enhance business processes based on KPIs
9. Enhance Security Measures
Verizon's 2022 Data Breach Investigations Report reveals that external actors have caused 80% of data compromises this year. The wireless network operator says that human intervention continues to drive breaches, amounting to 82% of recently reported cases, demonstrating the crucial role humans play in incidents such as stolen credentials, phishing, and data misuse.
These results indicate that your sensitive data might be vulnerable to attacks while working with a third-party service provider. If you don't screen your third-party personnel carefully, your outsourced IT services might cost you more dollars for threat mitigation instead of helping you save funds. 
But note that a BPO company has a reputation to protect. It takes new strategies to obtain its clients' trust and survive the fast-paced competition. So it executes the following security measures to safeguard information:
Implement strict security policies to protect confidential consumer and enterprise data

Adhere to in-house, industry, and global data security guidelines 

Hold International Organization for Standardization (ISO) certificates

Provide end-to-end data encryption to protect communication

Establish a team solely for security monitoring and control

Invest in sophisticated security systems and software solutions

Enforce non-disclosure agreements with employees to ensure data privacy protection
The contractor applies the listed security methods for in-house and client benefits. Therefore, expect that your BPO partner will help strengthen your in-house security. Just align each other's strategies to make your data protection more robust.
10. Observe Compliance Rules
Compliance is adhering to policies and standards set by companies, industry experts, and governments worldwide. When you outsource data entry services and other IT-related tasks, your BPO partner uses compliance techniques to help you avoid violating rules. 
The provider conducts an audit to track your compliance policies and procedures. The comprehensive compliance review helps protect your organization's reputation by avoiding lawsuits and fines. This effort consists of steps such as:
Assigning an in-house team or hiring an independent auditor to conduct the compliance audit

Creating a method to ensure a streamlined compliance review 

Meeting key stakeholders and auditors to finalize compliance checklists and guidelines

Using audit management software to accelerate the review process and improve the results' accuracy

Evaluating existing management policies' effectiveness to identify compliance status

Assessing security and compliance risks amid the evolving business and economic landscapes

Identifying strengths and weaknesses of current business operations

Consolidating and analyzing audit findings

Drafting recommendations for improvement in compliance processes
These nine common ways show how outsourcing specific IT services helps you attain increased operational efficiency. But, of course, you won't reap this benefit if you don't hire the right BPO company. To better align your operational strategies and budget allocations, you must know what an outsourced IT provider is.
The Bottom Line
Tech modernization-driven backlogs may prevent your in-house team from streamlining operations. Handling non-core and primary tasks simultaneously might result in poor staff performance because of overwork. These gaps also slow your progress toward continued growth.
Hiring a third-party IT support provider helps boost your operational efficiency without spending extra dollars on labor and infrastructure. The service provider can accelerate your non-revenue-generating IT processes with its skilled workers and advanced solutions. These advantages allow you to focus on enhancing your core products and services.
Are you aiming to achieve maximum productivity with BPO? Schedule a meeting with Unity Communications today to ramp up your operations. The Inc. 5000 company helps you succeed by complementing your strengths at a reasonable price.