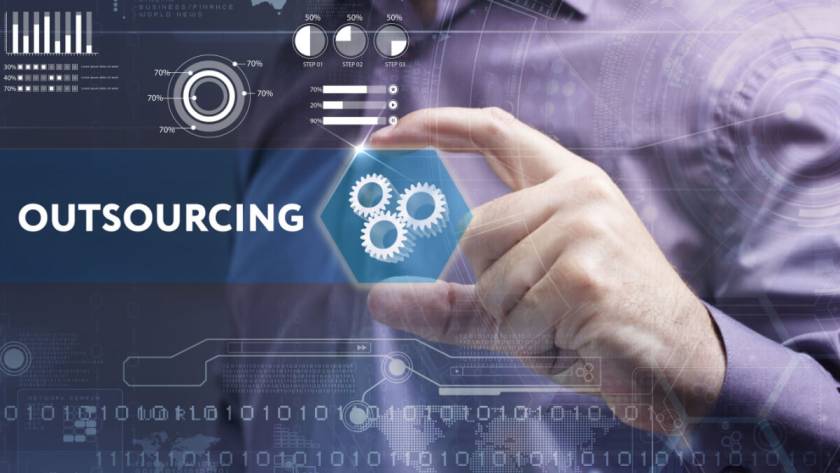 Offshoring providers in the Philippines attract businesses of all types and sizes. Clients worldwide partner with them to enhance back-end processes such as customer service, sales, and technical support.
How did the Philippines become a global outsourcing powerhouse in less than two decades? What makes it different from others? More importantly, what can companies expect in the future?
This article answers these questions and more. It discusses the offshoring and outsourcing industry in the Philippines—its history, outlook, and advantages.
Keep reading to discover best practices for outsourcing business processes to the Philippines. 
History of the Philippine Offshoring and Outsourcing Industry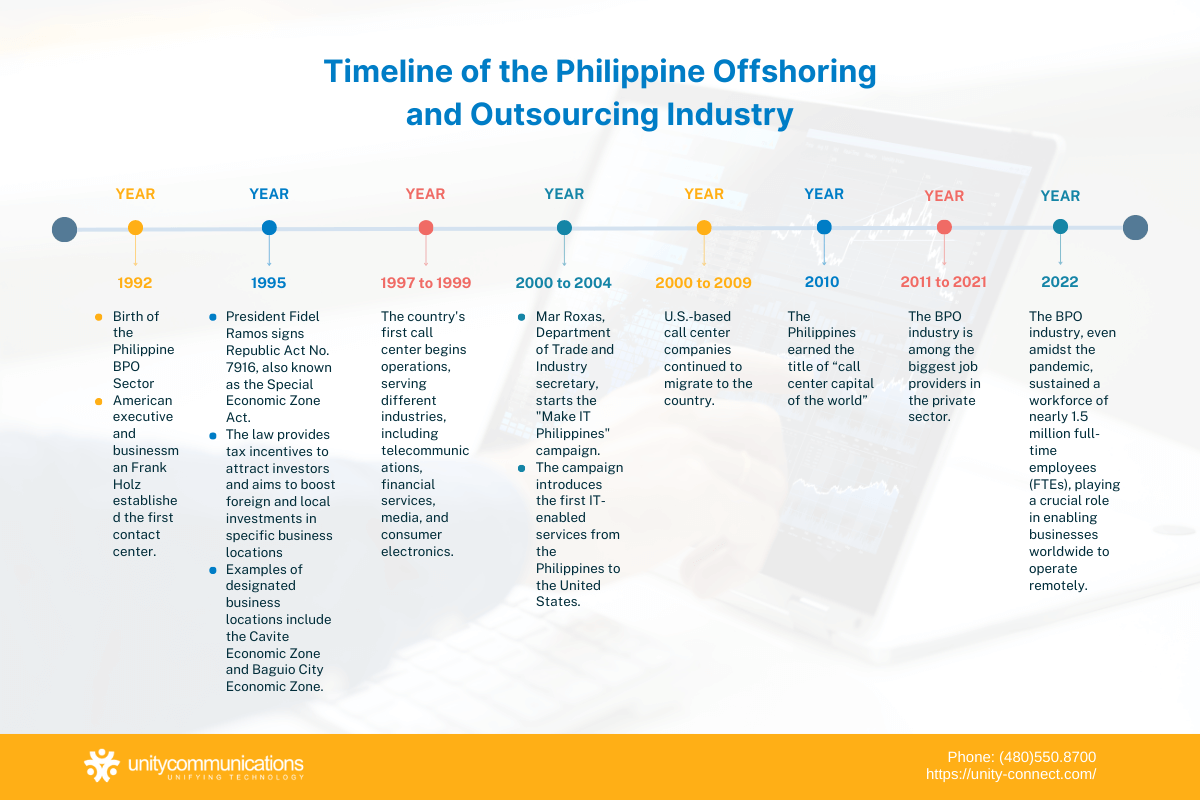 It took the Philippines 20 years to become a major player in the business process outsourcing (BPO) industry since the segment's inception in the early 1990s.
Below is a timeline of the events that shaped and influenced the country's offshoring and outsourcing industry.
1992

. American executive and businessman Frank Holz established the first contact center, marking the birth of the Philippine BPO sector. 

1995.

President Fidel Ramos signs

Republic Act No. 7916

, or the Special Economic Zone Act. The law promotes foreign and local investments by lowering area requirements and providing tax incentives in designated business locations (e.g., Cavite Economic Zone and Baguio City Economic Zone). 
1997 to 1999

. A multinational call center sets up shop in the Philippines. The country's first call center also begins operations, serving different industries, including telecommunications, financial services, media, and consumer electronics. 
2000 to 2004

. Mar Roxas, Department of Trade and Industry secretary, initiated the "Make IT Philippines" campaign, which launched the first information technology (IT) enabled services to the U.S. The initiative prompted many American companies to invest in the country's IT-Business Process Management (BPM) sector.
2000 to 2009

. U.S.-based call center companies continued to flock to the country. 

2010

. The Philippines earned the title of "

call center capital of the world

" in IBM's Global Location Trends Annual Report, surpassing India.
2011 to 2021

. The BPO industry is among the biggest job providers in the private sector. Within this period, it generated billions of dollars in revenue and millions of employment opportunities for the Philippine economy.
2022

. According to the IT and Business Process Association of the Philippines (IBPAP), the BPO industry employed almost 1.5 million full-time employees (FTEs) and earned about $29 billion in revenue in the first quarter.
Outlook for the Offshoring and Outsourcing Industry of the Philippines
IBPAP President and Chief Executive Officer Jack Madrid expect the BPO industry to generate nearly $60 billion in revenue and create additional one million jobs in the next six years. The industry's contribution will account for 8% of the country's gross domestic product (GDP).
He adds that despite the pandemic and the resulting economic slowdown, the Philippine BPO sector saw an uptrend in job creation. Over 250,000 new jobs opened to the Filipino workforce between 2020 and 2022. This was despite increasing inflationary pressures and government measures meant to curb the rising prices of goods and services.
Madrid also shared three strategies to maximize the BPO industry's growth and strengthen global competitiveness in the coming years. They are as follows:  
Supply chain resilience

. The sector must be ready for a workforce shortage and increasing competition for human capital. It needs the right talent to address the growing demand for niche skills, including cybersecurity, data and analytics, automation, and cloud computing.

Hybrid work adoption

. Seventy percent of IT-BPM enterprises worldwide implemented a hybrid work setup, combining remote and on-site work. Additionally, 80% of Filipino IT-BPM employees prefer this work arrangement. 

Location diversity

. BPO companies must take advantage of alternative locations and use small-scale centers or microsites to achieve more robust business continuity plans.
Madrid notes that the IT-BPM Industry Roadmap 2028 lists strategies to be executed by IBPAP together with industry stakeholders and government partners. Among these are furthering the ease of doing business, resolving the gap between talent supply and demand, and improving the country's digital infrastructure.
He banks on sustaining the BPO industry's growth through a sufficient talent supply, a consistent regulatory environment, and strong infrastructure.
Advantages of the Philippine Offshoring and Outsourcing Industry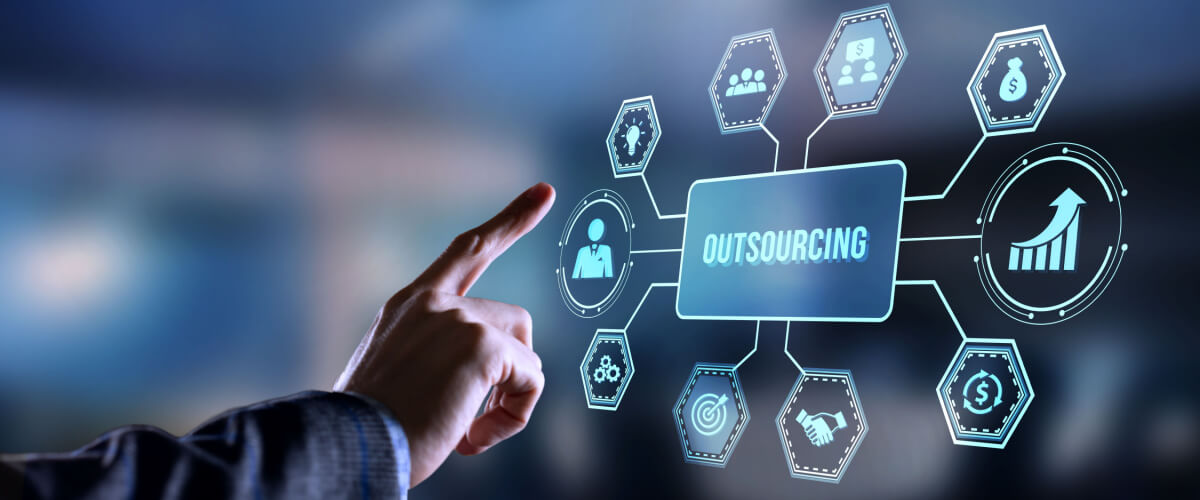 Consider the many advantages of the country's offshoring and outsourcing businesses.
Adaptable Workforce To Support Nonstop Outsourcing Operations 
Filipino professionals in the BPO sector can work anytime in technical support outsourcing, recruitment, logistics, or customer service. They work on holidays, at night, and on weekends to attend to employers, clients, and end users, irrespective of location. 
Adjusting to a different time zone is a standard practice among BPO contractors. Filipinos are no strangers to changing shifts and weekend work. Time disparities are less of an issue in the offshoring and outsourcing industry of the Philippines. 
Advanced Communication Infrastructure for Smoother Teamwork 
The Philippine internet infrastructure has improved substantially over the last ten years. More internet service providers (ISPs) began operations, offering mainly fiber-optic connections to subscribers in urban areas. Download and upload speeds on fixed broadband and mobile have improved significantly in the past few years. 
To enhance the country's digital platform, the current administration expedited the approval of building and project permits. This move will allow tech and telecommunications providers to build and upgrade communication technologies faster. 
Ample Supply of Young and Tech-savvy Talent To Sustain Operations
Tens of thousands of qualified individuals graduate yearly from Philippine colleges, universities, technical and vocational centers, and training institutions. 
Most recent graduates are millennials and Generation Z, known for being highly motivated, enthusiastic, and adaptable. This large pool of young talent is also willing to work anytime and anywhere. They are well acquainted with the latest technologies and are skilled in IT systems. 
The Philippine BPO industry is unlikely to face a labor shortage anytime soon. Having a steady supply of capable talent means more stable wages.   
Cultural Likeness for Better Employer and Customer Relations
Cultural resemblance is vital to the success of back-office outsourcing. Filipinos share many commonalities with Americans and Westerners, such as holiday events (e.g., Christmas and Holy Week), religious beliefs (e.g., Roman Catholicism and Christianity), and leisure activities (e.g., watching Hollywood movies and eating hamburgers). 
Similar interests, behaviors, and expectations easily interact with Americans to establish a better rapport. This gives them an upper hand in providing high-quality outsourcing services. 
Economical and First-rate Personnel for Greater Returns 
The competent and world-class Filipino workforce gives the BPO industry an edge over its counterparts. Filipino professionals' technical skills, soft skills, and education are on par with rivals in more developed nations, including Mexico, Malaysia, and Singapore. The local workforce also has lower wages compared to those in these countries. 
Lower wages translate to decreased operating expenses, enabling Philippine BPO providers to offer reduced service prices. They can charge affordable fees for top-notch outsourcing services. 
Good English-speaking Workers for More Effective Client Interaction
English is the country's second official language and the primary medium of instruction. The country consistently ranks among Asia's most proficient English speakers, second only to Singapore. 
Communication and collaboration are more fluid with Filipino professionals. American, British, Australian, Canadian, and other English-speaking clients and end users can engage with them better. Processing transactions, answering questions, and resolving service issues are easier if the parties clearly understand each other.
Healthy Work Attitude for Higher Staff Morale, Output, and Efficiency 
Filipino workers are known for their favorable work qualities. They aim to provide the best service possible. It is inherent among Filipinos to show the utmost hospitality, especially to foreigners and newcomers. A warm and welcoming attitude is part of their culture. 
Filipino professionals are also diligent and resourceful. They view work with enthusiasm and a deep sense of responsibility. They constantly seek to resolve task-related issues or concerns with composure and modesty. 
Fewer Legal and Management Duties To Reduce Operating Costs 
Companies that outsource tech solutions, sales support, and other back-office processes to a Philippine service provider can enjoy fewer legal and managerial responsibilities. They no longer need to keep track of different regulations such as tax laws, labor codes, and compliance policies. The BPO firm handles these matters for its clients.
When outsourcing, the Philippine BPO partner manages all recruitment processes and other staff-related issues. This reduces the client company's exposure to high financial expenses and potential legal risks.  
Offshoring- and Outsourcing-friendly Laws To Stimulate Business Growth 
The Philippine government strongly supports the BPO industry. It acknowledges the sector's significant contribution to job creation, tax revenue, and technological advancement.    
Two government agencies, in particular, encourage and facilitate the establishment and operations of offshoring companies. These are the Philippine Economic Zone Authority (PEZA) and the Board of Investments (BOI). Both agencies are instrumental to the growth of outsourcing, whether of data entry services or other back-end functions. 
Sustained Economic Vigor for More Business Activities 
The national economy saw considerable growth in the past several years, posting over a 6% increase in real annual GDP since 2010. Continued GDP growth indicates a vibrant economy with high production (government expenditure and business investments) and high consumption (consumer spending). 
A bustling economy means greater stability, bigger business opportunities, and stronger investor confidence. Offshoring and outsourcing solutions, such as contact center as a service (CCaaS) and other processes, benefit from such a favorable situation.
Best Practices for Offshoring and Outsourcing Operations to the Philippines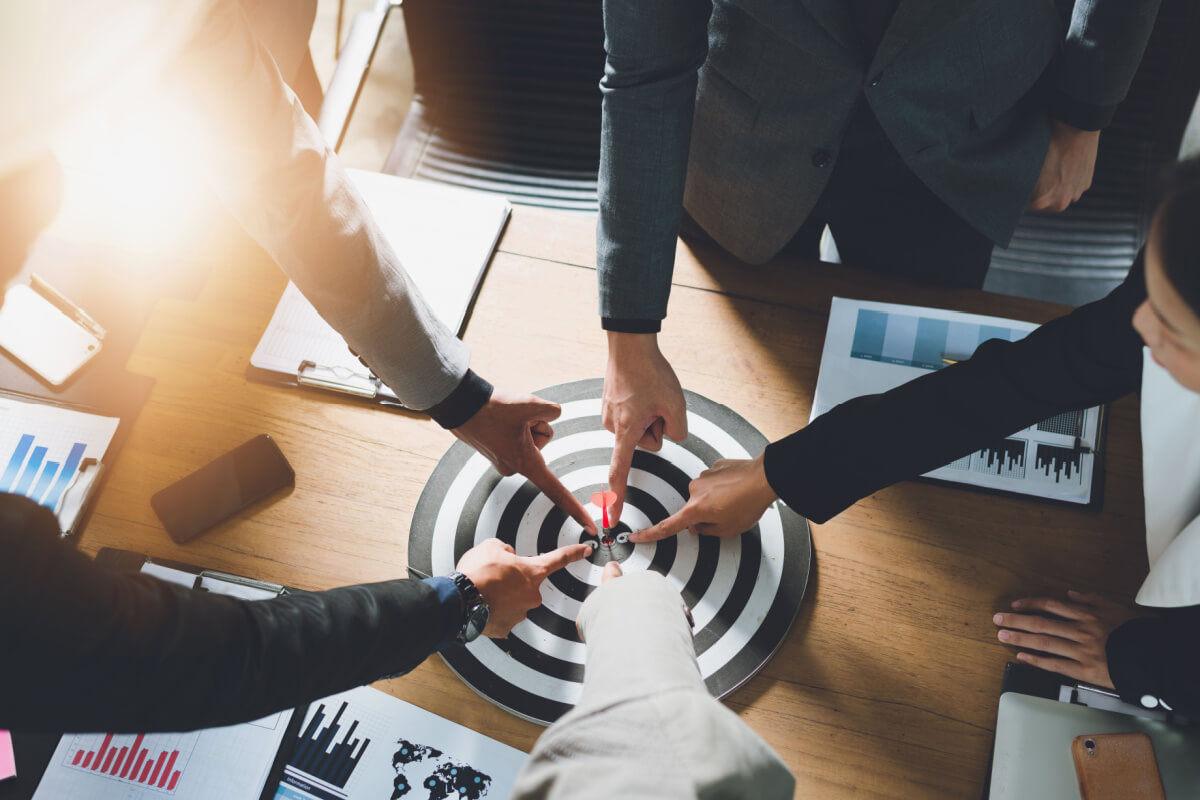 The following are recommended procedures when outsourcing processes to the Philippines:
1. Identify Outsourcing Goals and Needs
Before partnering with a Philippine BPO company, develop an outsourcing strategy. Determine your reasons for and aims of outsourcing. Here are some examples of possible goals: 
To improve income for business expansion

To pay more attention to the core business to enhance market edge

To lower operating costs for a healthier bottom line

To be flexible to react to unexpected problems 

To strengthen brand loyalty and customer retention for continuous sales 

To acquire the best tools and technologies to boost productivity and performance
2. Research Several Service Providers 
The offshoring and outsourcing industry in the Philippines consists of different service providers. Companies should consider the tips below when looking for a BPO partner:
Conduct a detailed survey.

Obtain relevant information on all the prospective BPO providers. Checking independent and impartial online sources is ideal.  
Look into security procedures.

The prospective BPO partner must have access to new technologies that safeguard critical customer, client, and company information. 

Opt for a dedicated team.

Acquire a BPO partner that offers third-party team focused solely on your company's processes. Avoid shared services, if possible.
Learn more about their expertise.

Learn more about a prospect's outsourcing background and list of clients. Choose service providers with subject-matter experts.
3. Get a Complete List of Service Costs 
Ask candidates to provide full-service rates for outsourced processes, including undisclosed or additional costs. Some providers might charge clients for extra services not found in the contract. Be thorough when analyzing their pricing models.
BPO providers have different service rates. Assess, compare, and weigh the benefits and disadvantages of each pricing scheme. Compute the total expenses. Narrow down the list of prospects by selecting the service providers that optimize costs and maximize potential revenue. 
4. Submit a Request for Proposal (RFP) to Short-listed Candidates
Develop and send an RFP to a select few prospects. An RFP is a document that collects price quotes from the candidates and invites them to participate in a bidding process. Obtaining the most reasonable price and the best possible service is the goal. 
Evaluate the RFP you receive from interested parties. Choose the BPO provider with the best proposal and finalize the negotiation with a service-level agreement (SLA). An SLA is a formal agreement that details the services the provider must deliver and the metrics or key performance indicators (KPIs) they must meet. 
5. Monitor Outsourced Operations 
Outsourced tasks must align with overall business objectives when outsourcing to the Philippines. Keep an eye on the operations, performance, and output of the BPO partner using the following standard measurements: 
Quantitative.

This measures the team's accomplishments with KPIs. Examples of KPIs are net promoter score, average resolution time, customer satisfaction score, and first response time. 
Qualitative.

This

pertains to the third-party team's knowledge of products, services, and business operations. This metric includes soft skills (e.g., problem-solving, creativity, and teamwork). 
6. Strike a Stable Relationship With Your Third-party Partner 
A partnership with a Philippine service provider can last several years if everything goes as planned. Keeping a solid business relationship with the BPO provider is essential. It increases the chances of meeting various outsourcing goals and needs. The service provider can help clients survive and thrive regardless of business and economic conditions. 
Constant communication is critical to improving and solidifying credibility between the two parties. Interaction is necessary, particularly when issues arise that need immediate attention. Regular online conversation and discussion allow both groups to be on the same page. 
The Bottom Line 
The future of the offshoring and outsourcing industry in the Philippines is promising. Companies interested in delegating their processes should include the Philippines in their list of outsourcing destinations to maximize the benefits of outsourcing. 
Apart from affordable service fees, the country's favorable work culture, English skills, and ample supply of competent workers are some factors that make the country an ideal place for outsourcing. 
Learn more about the Philippine outsourcing industry through BPO providers with an established local presence, such as Unity Communications. Contact us today.