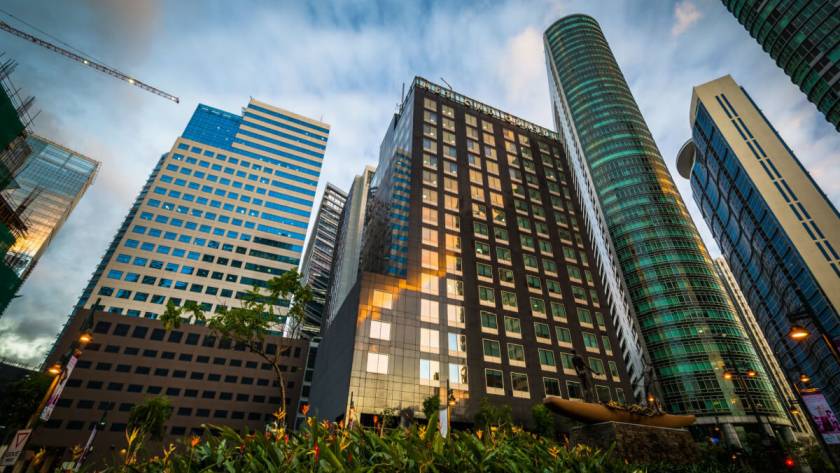 Global businesses wanting to enhance their back-end processes partner with offshoring providers in the Philippines to outsource functions such as customer service, help desk support, sales support, and accounting. They know Filipino offshore teams have professionals with different skills, specializations, and expertise to match their requirements. 
This article names well-known organizations and enterprises with Philippine service providers. It lists examples of offshore outsourcing—or simply offshoring— to the Philippines and discusses why outsourcing to this Southeast Asian country works. 
Keep reading to learn more about the benefits of offshoring to the Philippines. 
Examples of Offshoring to the Philippines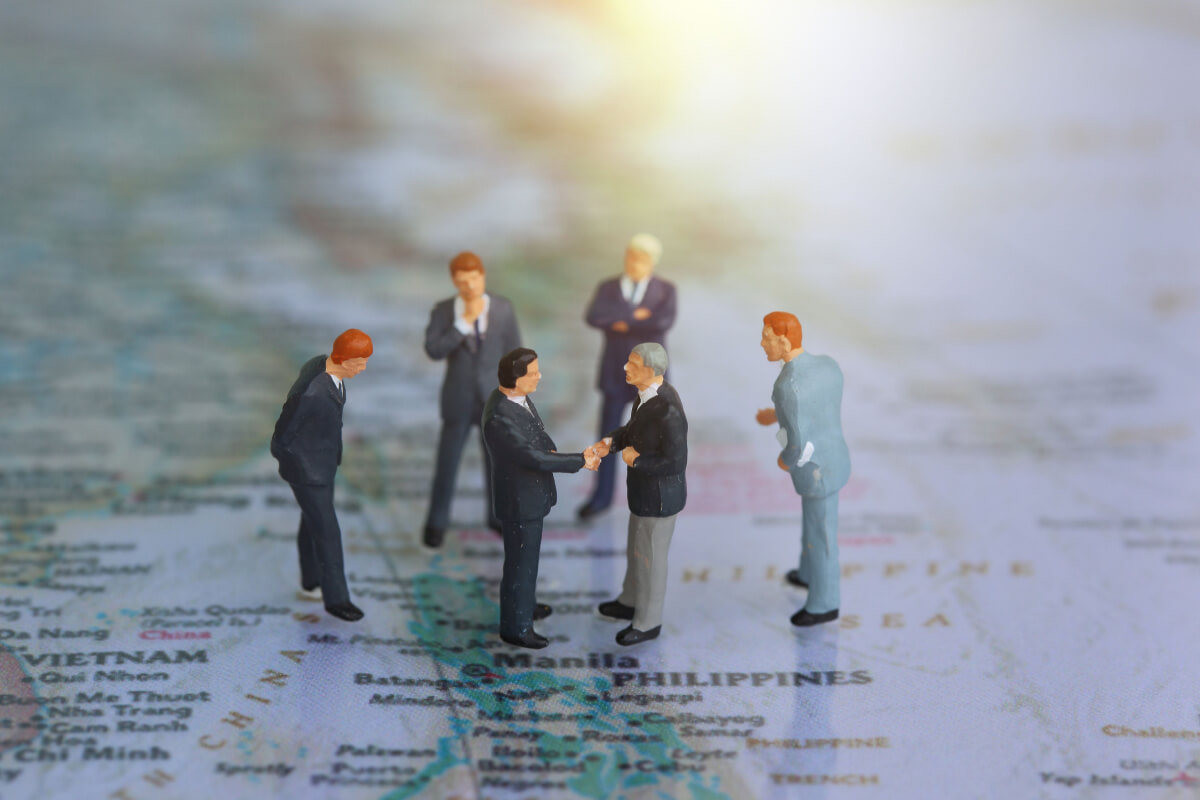 Businesses of all sizes and industries from the U.S., Australia, China, Singapore, Canada, the United Arab Emirates, and the UK outsource processes to business process outsourcing (BPO) companies in the Philippines. 
Below are some global companies that leverage the country's offshoring services.
Alibaba Group
Headquarters: Hangzhou, Zhejiang, China
Industry: e-commerce, mobile commerce, media, TV and film
Primary services: cloud computing, artificial intelligence (AI), digital media, entertainment, online retail, operating system, e-commerce operator
Alibaba is an offshoring example in the Philippines. It delegated customer service activities to call center partners and BPO providers in different countries.
American Express (AmEx)
Headquarters: New York City, New York, U.S. 
Industry: banking, financial services 
Primary services: charge cards, credit cards, traveler's checks, corporate banking
AmEx outsources customer service, technical support, and collections services to the Philippines. 
Amazon
Headquarters: Seattle, Washington and Arlington, Virginia, U.S.
Industry: retail, technology 
Primary services: e-commerce, digital streaming, artificial intelligence, cloud computing
Amazon is another offshoring example in the Philippines. It outsources customer service to third-party vendors to offer shoppers worldwide continuous service, irrespective of their location and time zone.
ByteDance
Headquarters: Haidian District, Beijing, China 
Industry: internet 
Primary services: interactive entertainment services, 4G technology, online video, content discovery, platforms, mobiles, apps
ByteDance taps into the outsourcing services of a Philippines provider for the content moderation of its video-hosting platform, TikTok.
Canva
Headquarters: Sydney, Australia
Industry: graphic design, software 
Primary services: graphic design, web design, publishing, software, photo editing
Canva has an offshore team in Manila with over 100 professionals who are mainly customer service specialists, information technology (IT) engineers, graphic artists, and web designers. 
Dyson
Headquarters: St James Power Station, Harbourfront, Singapore
Industry: household appliances
Primary services: air purifiers, vacuum cleaners, LED luminaires, desk fans, hand dryers
Dyson started operations in England in the early 1990s before moving its main office to Singapore. It outsources manufacturing and software activities to the Philippines, employing over 1,000 workers, IT engineers, and software developers.
eBay
Headquarters: San Jose, California, U.S.
Industry: e-commerce 
Primary services: online shopping, mobile apps, auctions, e-commerce  
eBay partners with Philippine call center companies to handle customer support.
Google 
Headquarters: Menlo Park, California, U.S.
Industry: internet, computer hardware, and software
Primary services: search engine, cloud computing, artificial intelligence, advertising, operating system 
Another offshoring example in the Philippines is Google. The tech giant uses outsourced customer service and email support for Google Ads.
Hewlett Packard Enterprise 
Headquarters: Spring, Texas, U.S. 
Industry: IT
Primary services: internet of things (IoT), computer hardware, artificial intelligence, computer software, cloud computing, computer networking, financial technology
Hewlett Packard Enterprise leveraged Filipino outsourced professionals' skills in delivering high-quality IT support and customer service. 
Hootsuite 
Headquarters: Vancouver, Canada
Industry: social media management 
Primary services: software as a service and social media applications 
Another offshoring example in the Philippines is Hootsuite. It delegates customer service processes to BPO providers to scale its support operations.
LinkedIn
Headquarters: Mountain View, California, U.S.
Industry: internet 
Primary services: employment and business-focused social media network
LinkedIn counts on third-party Filipino professionals for technical support and customer service.
Meta Platforms (formerly Facebook) 
Headquarters: Menlo Park, California, U.S.
Industry: social media, consumer electronics, virtual reality, social network advertising  
Primary services: social networking service, artificial intelligence, instant messaging, virtual reality, collaboration software
An additional offshoring example in the Philippines is Meta Platforms. It partners with BPO providers worldwide to oversee customer service, content moderation, and technical support for its subsidiaries, WhatsApp and Facebook. 
Shopee 
Headquarters: Science Park Drive, Singapore
Industry: e-commerce
Primary services: e-commerce, online shopping 
Among the offshoring examples in the Philippines is Shopee. The e-commerce company outsources call center functions to Philippine service providers to serve customers in Vietnam, Thailand, Taiwan, Malaysia, and Indonesia.
Shopify
Headquarters: Ottawa, Ontario, Canada 
Industry: e-commerce 
Primary services: online shopping, software as a service, and online retailing for small and medium-sized businesses. 
Shopify delegated customer support activities to call center partners in India, Ukraine, and the Philippines. 
Target
Headquarters: Minneapolis, Minnesota, U.S.
Industry: retail 
Primary services: online retail and e-commerce marketplace 
One more offshoring example in the Philippines is Target. The retail company outsources call center operations to serve customers.
Telstra 
Headquarters: Melbourne, Australia 
Industry: telecommunications 
Primary services: fixed line phones, mobile telephony, network services, pay TV, internet, data services
Telstra outsources some of its processes to the Philippines, including chat support, email, and customer service. 
The Wall Street Journal 
Headquarters: New York City, New York, U.S. 
Industry: news, social media, social news, media 
Primary services: newspapers, magazines, online content 
The Wall Street Journal outsources customer service to a Philippine BPO provider for inbound customer retention.
Travel + Leisure (formerly Wyndham Destinations)
Headquarters: Orlando, Florida, U.S.
Industry: hospitality
Primary services: vacation rentals, resorts, timeshare 
Travel + Leisure has a staff leasing agreement with a service provider in the Philippines. 
Unilever
Headquarters: London, England, U.K. 
Industry: consumer goods 
Primary services: food and drinks, home care, beauty, personal care products  
Unilever is a classic offshoring example in the Philippines. The country is the outsourcing hub for its primary operations such as IT, human resources, finance, manufacturing, and logistics.
UAE Exchange 
Headquarters: Abu Dhabi, United Arab Emirates 
Industry: financial services 
Primary services: bill payments, money transfer, foreign exchange, remittance 
UAE Exchange is considered the biggest money transfer firm in the Middle East. It works with a Philippine BPO provider for its payroll processes.
UnitedHealth Group 
Headquarters: Minnetonka, Minnesota, U.S.
Industry: insurance, managed healthcare 
Primary services: healthcare services, health insurance, healthcare provider
UnitedHealth Group outsources its analytics, consulting, customer service, healthcare processes, and project management to the Philippines. 
Walmart
Headquarters: Bentonville, Arkansas, U.S.
Industry: retail 
Primary services: online retail and e-commerce marketplace 
Walmart is another offshoring example in the Philippines. The nation is one of its outsourcing destinations for customer service functions. 
Wells Fargo
Headquarters: San Francisco, California, U.S.
Industry: financial services 
Primary services: banking, asset management, investment banking,  commodities, credit card, equities trading, insurance, mortgage loans, mutual funds, and private equity
Wells Fargo hires various third-party Philippine professionals, including customer service representatives, financial accountants, payroll analysts, and fraud specialists. 
Why Offshoring to the Philippines Works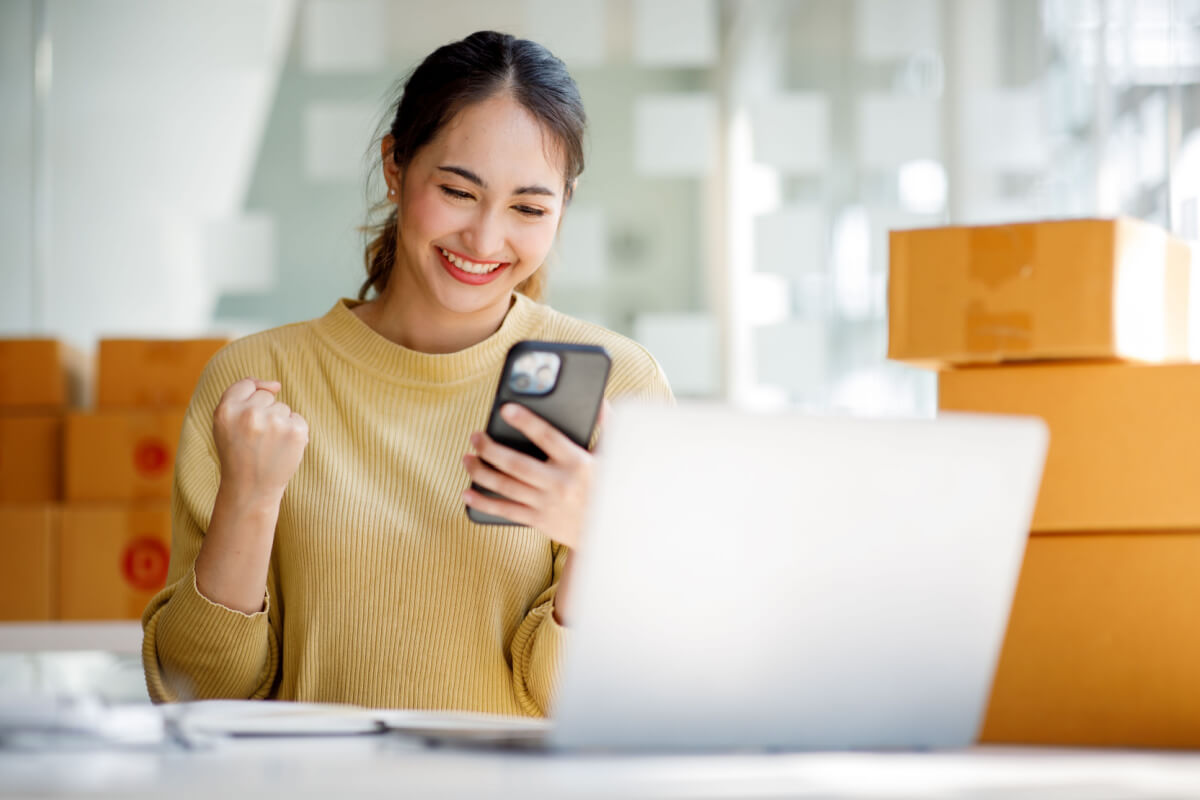 The offshoring examples above are a fraction of the numerous companies that outsource their processes to the Philippines. 
Here are the primary reasons offshoring to the Philippines works:
Helpful Government To Stimulate Offshoring Operations 
The national government's promotion of the Philippine offshoring business is a significant benefit of outsourcing to the country. The government acknowledges the sector's high importance in generating jobs, advancing new technologies, and increasing tax revenue. 
Two government agencies were established to aid in streamlining, organizing, and encouraging offshoring processes:
The

Philippine Economic Zone Authority (PEZA)

governs the country's special economic zones where more favorable business, investment, and tax policies are implemented. 

The

Board of Investments (BOI)

helps offshoring clients and service providers in outsourcing functions such as help desk support, customer support, and

data entry services

. 
The Philippine government also offers various convenient, low-cost, and high-quality training programs to improve the workforce's outsourcing-related skills. These skills include customer service, English proficiency, and the ability to handle computer systems.
Large Supply of Young Technophiles To Work on Tasks
The Philippines has abundant reserves of a young and digitally literate workforce for its offshoring business. Its labor force mostly comprises millennials and Generation Z, aged 26 to 42. These two generations are generally not particular about the type of outsourced work and schedule. 
In addition, these workers are proficient in new technologies such as mobile phones, social networks, communication apps, and computer systems. These skills are necessary for technical support, customer service, and other outsourced duties. 
Favorable Work Attributes for Better Collaboration and Morale 
Offshoring to the Philippines enables businesses to leverage Filipino workers' distinguishing work traits and qualities to boost staff confidence and productivity. 
Many Filipino professionals are: 
Driven

. They are motivated and dynamic due to formal training and economic reasons. 

Optimistic

. They are positive and do not give up easily. These traits enhance worker morale and customer relations. 

Customer-focused.

Serving customers is their forte because of their upbringing and natural hospitality. 

Dependable

. They are flexible and quick learners. They accomplish tasks within expectations, even without supervision. 
Fewer Legal and Administration Duties To Reduce Expenses
Staff issue resolutions, tax payments, and other related legal or management responsibilities decrease when companies outsource tech solutions, customer support, and other back-office operations to Philippine BPO providers. 
Companies find outsourcing a more practical option than setting up offices in the country. Delegating tasks to third-party vendors means they are no longer obliged to track various regulations and laws concerning compliance, supervision, taxes, and labor. 
Obtaining the expertise of a Philippine service provider lowers client companies' possible risks. The provider tackles job-related issues, allowing clients to sidestep the high financial expenses and legal consequences of direct recruitment. 
Additionally, a BPO firm takes charge of the third-party team's employment policies, including attendance and income taxes. It submits regular reports to clients. 
Affordable, First-class Workers To Maximize Returns on Investment
Companies that offshore to the Philippines receive a first-rate and cost-effective third-party team. The Filipino professionals' communication skills, technical capabilities, educational status, and interpersonal competencies are at the same level as counterparts in more developed countries. Their wage costs, however, are more affordable.  
Philippine BPO providers can charge acceptable service fees because of the lower salary costs incurred. They can offer clients moderate or flexible service prices in exchange for high-quality back-office outsourcing services that improve output and revenue. 
The modest living standard is one reason for the country's affordable wages. A BPO employee can live decently on $400 to $500 monthly earnings. The salary can pay for the essentials, including food, transportation, utilities, rent, and groceries.
Flexible Operations To Maximize Resources and Grow
Philippine outsourcing providers also offer the latest scalable solutions, such as contact center as a service (CCaaS) platforms. Depending on the requirements and needs of a business, they can expand or shrink the outsourced operations. 
Scalability allows the service provider to adjust the size of the third-party team, features, processes, or functionalities without disrupting workflow. This helps the business grow without overspending and manage costs during a slowdown. 
Consider the following benefits of scalability:
Cost-efficiency

. A company can get the appropriate number of third-party resources to save on operating costs. 

Versatility

. Outsourced processes can quickly meet shifting business, client, or end-user needs and requests.
Readiness

. Scalability enables a company to deal with unexpected situations without affecting customer satisfaction and experience. 
English Fluency for Clearer Communication
Most Filipinos speak English fluently. It is the primary medium of instruction. They learn the language at the start of their formal education. 
The emphasis on English enables the nation to regularly land at the top of global surveys of English-speaking countries. The Philippines ranks second to Singapore in Asia and is among the top 30 English-proficient countries in the world. 
Third-party Filipino agents speak with an accent similar to that of American customers or other native speakers. They can talk with a neutral accent that is clear and comprehensible. Many Western callers prefer to transact with Filipino agents due to their accents. 
Flexible Work Shifts for Continuous Outsourced Activities
Philippine customer service and technical support outsourcing specialists are willing to work at any time of the day. They easily adapt to working on holidays, weekends, and late nights to address the needs of clients and end users wherever they are. 
Many Filipino professionals accept shift work. Rotating schedules is standard in the BPO sector. Thus, they can provide continuous outsourced operations that result in the following:
Faster consumer service

. Round-the-clock availability enables agents to handle ticket queues and resolve customer issues better. Customers also enjoy reduced wait time because agents are always accessible. 

Round-the-clock service

. Agents working in different time zones enable companies to reach domestic and international customers. 
The Bottom Line
Acquiring the services of an offshoring provider in the Philippines benefits businesses. Besides the advantages listed here, client companies can obtain the latest technologies such as omnichannel communications. 
Moreover, offshoring to the Philippines can increase a company's customer satisfaction and experience levels. Third-party Filipino professionals are familiar with Western culture, so agents can quickly establish customer rapport. Higher satisfaction can translate to better consumer loyalty and sales.
Learn more about Philippine offshore outsourcing from providers with an established presence in the country. Connect with Unity Communications to get started.