A thriving healthcare practice means more than having the most talented doctors and physicians. A successful healthcare facility provides the best patient care, implements efficient and streamlined medical billing and collections, and has a healthy cash flow. Sadly, only a few medical facilities in the US have been successful on all these fronts. 
The success rate varies on multiple factors, two of which are the recent modification in healthcare regulations and the implementation of ICD-11. Other factors that determine success include continuous staff training and upgrading old infrastructure to the latest technology. All of which put tremendous pressure on medical practices, making it hard for healthcare workers to focus on their primary goal — patient care. 
With that in mind, we will discuss why working with medical billing outsourcing companies may be one of the wisest decisions you can create to ensure the success of your healthcare facility.
Read more: Research Says Medical Billing Outsourcing is Worth it.
What Is Medical Outsourcing?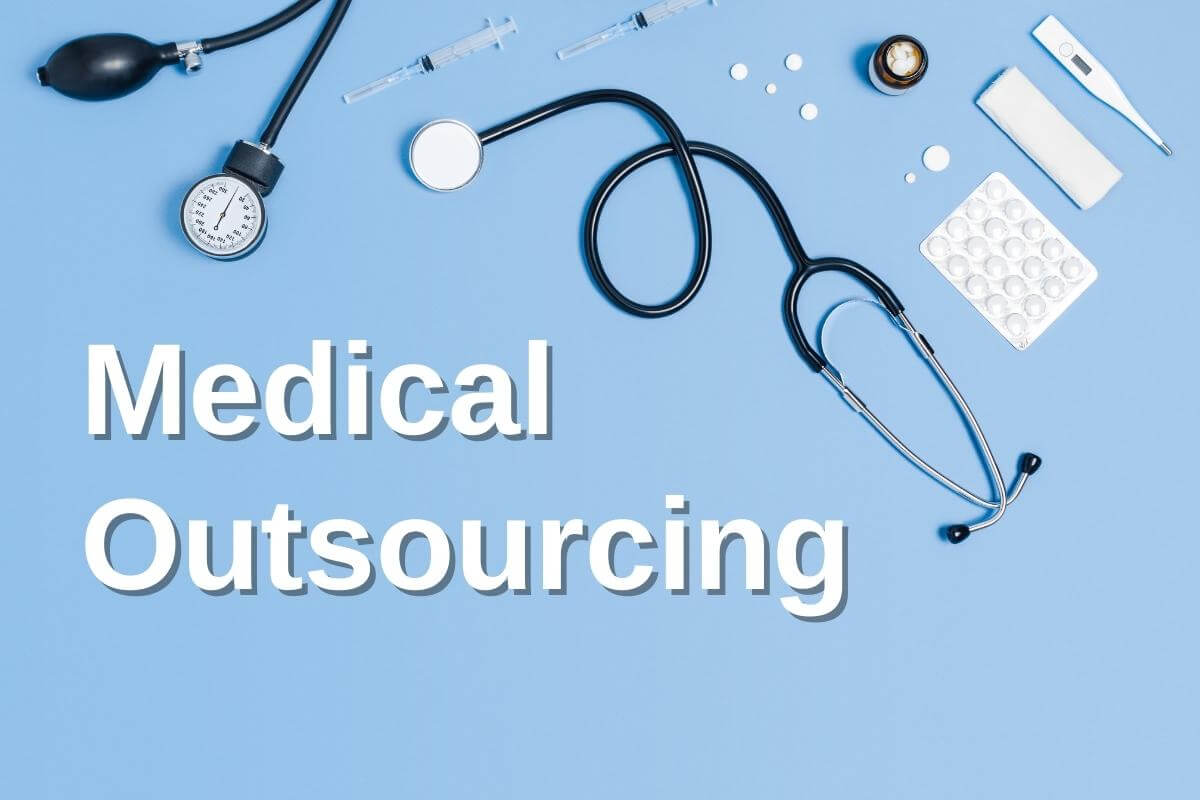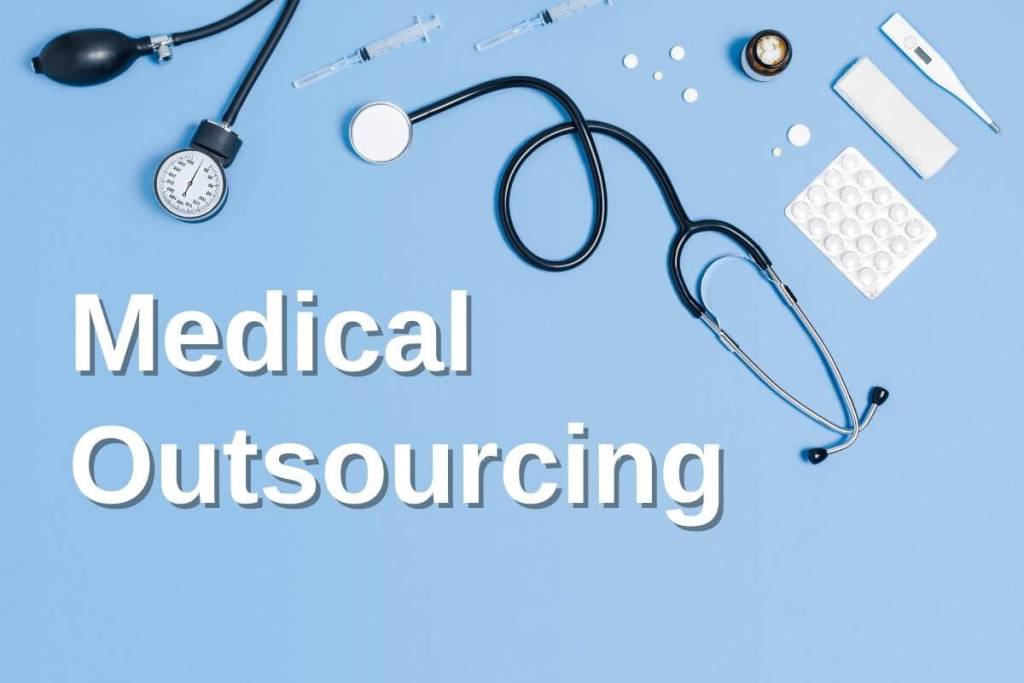 With healthcare business process outsourcing, a medical provider contracts its nonessential functions to a third-party provider instead of doing the job itself. Billing and collections, for example, can be outsourced to medical billing outsourcing companies. 
Outsourcing non-medical services allow healthcare workers and facilities to concentrate on their primary competencies. Contracting the filing process for claims to medical billing outsourcing companies helps your staff focus on what they do best — treating patients.
Many businesses believe that medical BPO can only be delegated to foreign medical billing outsourcing companies. When outsourcing to firms located in countries such as the Philippines, you save on costs, but you also can outsource within your hometown. The only downside is that domestic medical billing outsourcing companies tend to charge higher fees.
Common Services that Medical BPO Offers 
Medical billing outsourcing companies manage more than billing and collections. They can perform various healthcare-related activities such as processing claims and data entry. 
This section will give you a closer look at some of the services medical billing outsourcing companies can handle. 
Medical Coding and Billing
Medical billing is the administration of billing and accounts receivables for healthcare professionals and medical facilities. Billing processes have become even more complex because of the Affordable Care Act and ICD-10. As a result, many medical billing outsourcing companies took over billing processes since it can be costly for small to mid-sized facilities to employ in-house coding staff and buy the required software and technology. 
Just as patient care is the primary function of healthcare organizations, outsourcing companies offer the collection of claims as one of their direct services. The majority of third-party medical billing providers are also skilled in medical coding. Working with an external billing team gives your hospital access to industry experts and infrastructure that may be too costly to build and maintain. 
Unlike in-house billing, which runs the risk of being placed on hold because of staff turnover or vacation and sick leaves, multiple billing professionals manage outsourced billing and collections. The billing process is uninterrupted and suitable for revenue processing and your cash flow. 
If you outsource internationally, the difference in time zones can also be advantageous. The time difference allows medical billing outsourcing companies to perform the billing overnight, so the results reach your medical personnel in the morning.
Growth and Business Expansion
For businesses aiming to reach their full potential, partnering with medical billing outsourcing companies is a great option. Many companies already have an agreement with international providers in countries like the Philippines, where labor costs are lower, thus rendering higher potential savings for the same quality of work. 
Furthermore, medical coding and billing are more complicated than coding for other industries where the process is more straightforward. Medical coding requires you to be proficient in various scientific codes that are present in medical bills, such as current procedural terminology (CPT), healthcare common procedure coding system (HCPCS), and an international classification of diseases (ICD). 
This is why you need a team that is trained for the job and continues to undergo training. Without proper skills and knowledge, your billing process might experience significant bottlenecks, and mistakes could occur during the process. 
Outsourcing medical bills lessen potential hiccups in coding. Outsourced billers are well-equipped with the right infrastructure and training to more efficiently complete the job.
Processing Claims 
Claims processing is an essential medical activity. Your patients need to have precise medical claims for their insurance companies. But when you have hundreds of claims to process day in and day out, how do you keep each share in check? 
We suggest outsourcing claims processing to guarantee preciseness in each claim. Medical billing outsourcing companies have enough workforce to effortlessly process high volumes of medical claims. 
Data Entry Services 
As part of treating patients, healthcare workers need to update and record a large volume of medical data every day. Information like lab reports and test results, prescriptions and drug inventory, patient insurance details, and other hospital records must be managed and stored. 
Delegating data entry tasks allows you to free up time and resources for your other primary medical activities. Even though data entry is generally a safe activity to outsource because it's pretty simple, remember only to outsource it to reputable medical billing outsourcing companies. Data entry is relatively easy, but medical data entry can be far more technical than in other fields. 
Pros and Cons of Outsourcing Medical Billing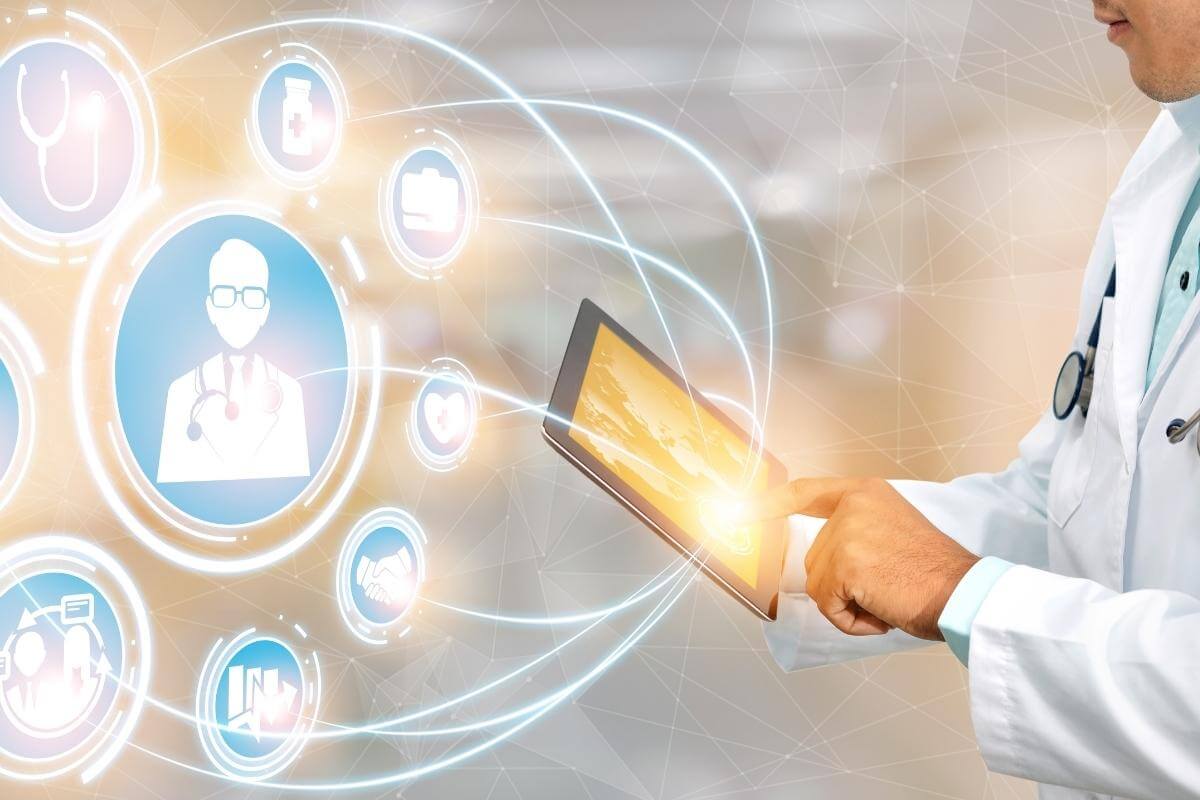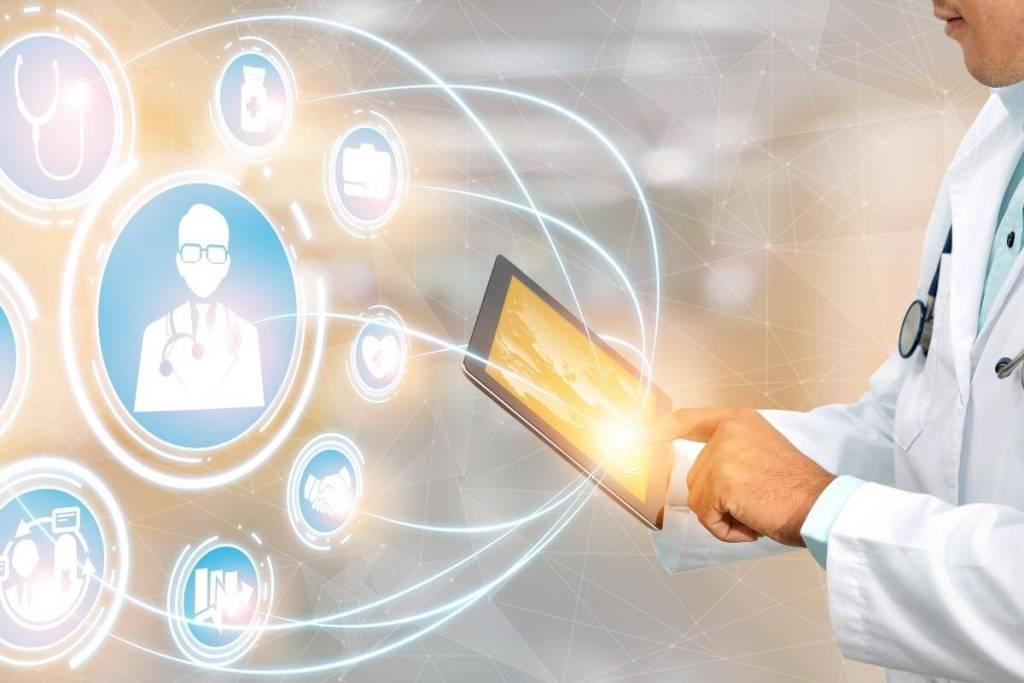 The decision to outsource is more than a question of how much it will cost you compared to keeping medical billing onsite. Other factors may include your reporting requirements, the number of claims you submit monthly and annually, and the size of your team, whether it's big enough to create an efficient medical billing process. 
Even in an already established practice, a significant problem is looking for the time and necessary staff to handle the medical and coding tasks properly. The perils of overextending a team will inevitably lead to more errors and mistakes. Consequently, denials could increase and delayed payments pile up, increasing the risk of lost revenue.
So one possible downside of outsourcing relates to the number of claims submitted. If your practice brings in fewer than 500 insurance claims in a year, you may not realize enough revenue to make ends meet. 
On the bright side, working with medical billing outsourcing companies is more convenient and helps fast-track your revenue cycle management (RCM). If your practice uses electronic health record (EHR) software, the whole process becomes even more straightforward. Medical facilities can keep data gathered from the patient's superbill in the EHR and safely transmit it to medical billing outsourcing companies with the software's interoperability feature. You will no longer need to scan each document manually and individually send it to your provider. 
A quick cost analysis can help show how a medical practice with a smaller footprint can increase revenue by outsourcing. As a medical practitioner, you may not be as interested in reading a spreadsheet. Still, it pays to have a general overview of the possible savings you might get when considering medical billing outsourcing companies.
Ten Reasons to Outsource Medical Billing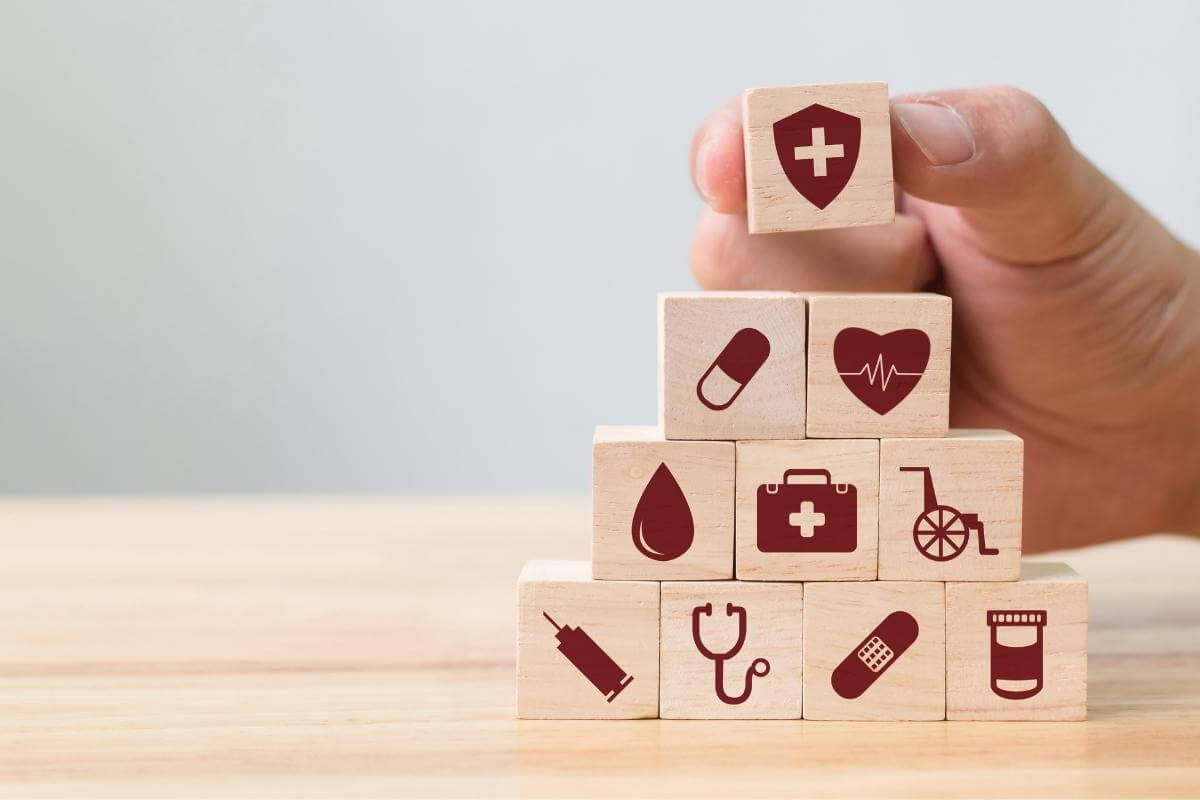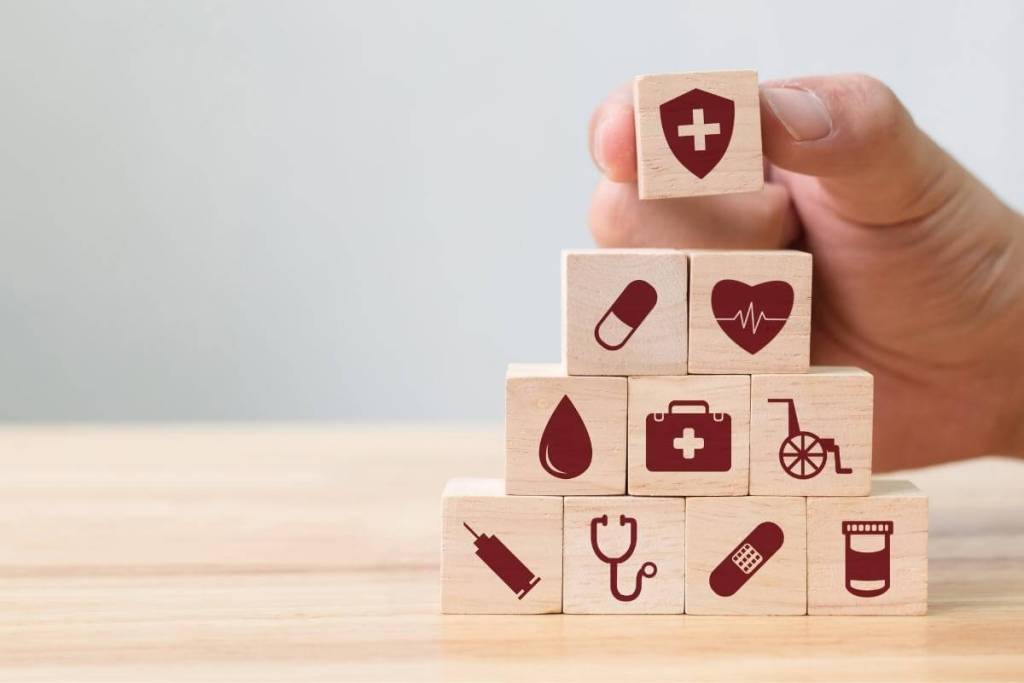 Although outsourcing medical billing is not an entirely new concept, healthcare facilities are still in a delicate position when deciding whether to outsource their coding and billing processes. The primary source of worry is the risk of putting their billing process into the wrong hands and the scary task of finding the best billing partner. 
Some practices may also be worried about losing control of their business or the added cost and investment it might put on their practice if the outsourcing firm is not fully equipped to manage all areas of the billing process. Even so, more than 90% of medical practitioners agree that outsourcing is a great strategy. 
A case study conducted in 2019 reported that the global medical BPO demand could reach up to $449,623.8 million at a 12.3% annual growth rate in the forecast period until 2023. In short, medical billing outsourcing companies are about to grow exponentially. 
"Why does the medical industry want to outsource so much?" you ask. 
Here are ten reasons why. 
1. Automatically Check on Patient Insurance Eligibility 
It's crucial to automatically check each patient's insurance eligibility and immediately determine their status. In doing so, you will know right off the bat if they have realized a deductible yet or what will be covered, and what requires pre-authorization. However, it's a waste of money and resources if your practice heavily relies on provisional workers to manage simple activities such as checking patients' insurance coverages. It is better and more efficient to let medical billing companies handle these tasks on your behalf.
2. Cuts Down on Coding and Billing Errors 
Mistakes are almost inevitable even in the most professional environments. It's not an indictment of your employees to suggest that there are better ways of addressing increasing numbers of errors in your coding and billing process. 
With medical billing outsourcing companies, you can trust that mistakes will decrease. The reason behind this is obvious. Medical billing outsourcing companies invest the majority of their time working with codes. So, naturally, their staff would have a better experience with this task. They can determine codes with fewer errors than in-house medical billers. They are also in a much better position to more quickly locate and fix mistakes than any onsite biller from your own team. 
3. Protect Private Patient Information 
The private information your facility collects from your patients is like a treasure to criminal hackers. Although you may have technology-savvy employees working on your team, it is not always going to be easy to remain on top of industry best practices. 
Compare your onsite billers' knowledge and skills to that of professional medical billers. They are contractually obligated to perform well and follow regulations to safeguard patient information. By handing off billing to medical billing outsourcing companies, your IT department can instead concentrate on keeping servers and workstations running, nurses and other staff can focus their attention on patients, all while your billing company ensures privacy is maintained and that information is safe from hackers. 
4. Enhance Productivity 
Medical billing outsourcing companies typically have more tools at their disposal so that employees can work more productively and efficiently than in-house billers. With these tools, you can generate data mining information from the patient database revealing a range of patterns you can use to increase productivity. 
Some examples of these are historical patterns and projections as well as obstacles in the scheduling system. Having access to this information let you adjust your staff schedules to better manage patient flow. A little knowledge can go a long way when determining problems in your workflows. 
5. Boost Patient Engagement and Satisfaction 
One primary predictor of a medical facility's long-term success is the feedback and reviews that you get from your patients. Their comments let you know whether they are satisfied with your service. It also shows you areas that could use improvement. 
When the staff in your practices are no longer managing the process of billing and coding-thanks to your billing partner-they can then interact and care for patients with less urgency. Thus, you can offer more personalized service from the minute your patient walks into your facility, as they wait in the waiting room, and as they are receiving treatment, instilling a greater sense of comfort in their overall medical encounter during the appointment. 
6. Better Customer Service 
How would you rate your customer service these days? When your staff is not glued to a phone behind a desk just to check patients' coverage or mull the correct code to enter on a chart, they can devote more energy to helping patients and making them feel cared for. 
7. Remain Compliant With Ever-changing Regulations
It can be very difficult to remain on top of the ever-changing rules and regulations set by the government and insurance companies. Falling out of compliance can have severe consequences. Some of which include getting denials and rejections and not receiving reimbursements from Medicare and Medicaid. 
Being a full-time compliance manager who oversees adherence in every step of the way is certainly not easy. And if your in-house employees are working on making appointments for patients one moment and documenting compliance issues the next, they are likely to spread too thin to perform well at either task. 
In this case, outsourcing is the best solution. Outsourced billers go through rigorous training to become well-versed in medical coding guidelines. With their help, you can guarantee that your practice is always compliant without doing much of the leg work. 
8. Reduced Costs in Ensuring Normal Billing Activity 
The process your facility follows to print out and mail bills and keep on top of patients who have paid or are falling behind consumes much time and many resources. Handing this responsibility off to medical billing outsourcing companies will reduce costs. Spending fewer resources on managing payments, pursuing delinquent accounts, and submitting claims mean you can devote more resources to other, higher priority items, such as a new piece of equipment. 
9. Stronger Cash Flow With Faster Claims Processing
Patients can sometimes be late in paying their hospital bills. This then requires more overhead staff to get the payment for the services you rendered. A good way to address this problem is to outsource this task to a company that offers timely payment reminders for your patients. 
This way outsourcing companies can pursue delinquent accounts themselves instead of relying on collection agencies. With this off your shoulder, you can turn more of your attention to caring for your patients. 
10. Decrease Admin Requirements and Tasks 
Do you know exactly how much time and attention your employees delegate to recurring admin duties? There are plenty of basic clerical activities from training employees to getting them acquainted with the most recent billing regulations, to putting up with the hard slog of inputting patient data or preparing document submissions that medical billing outsourcing companies can handle on your behalf. 
Stop wasting your employees' time on low-hanging fruits when it's so easy to let professionals do all of this for you, faster. 
Things You Need to Consider in a Medical Billing Outsourcing Company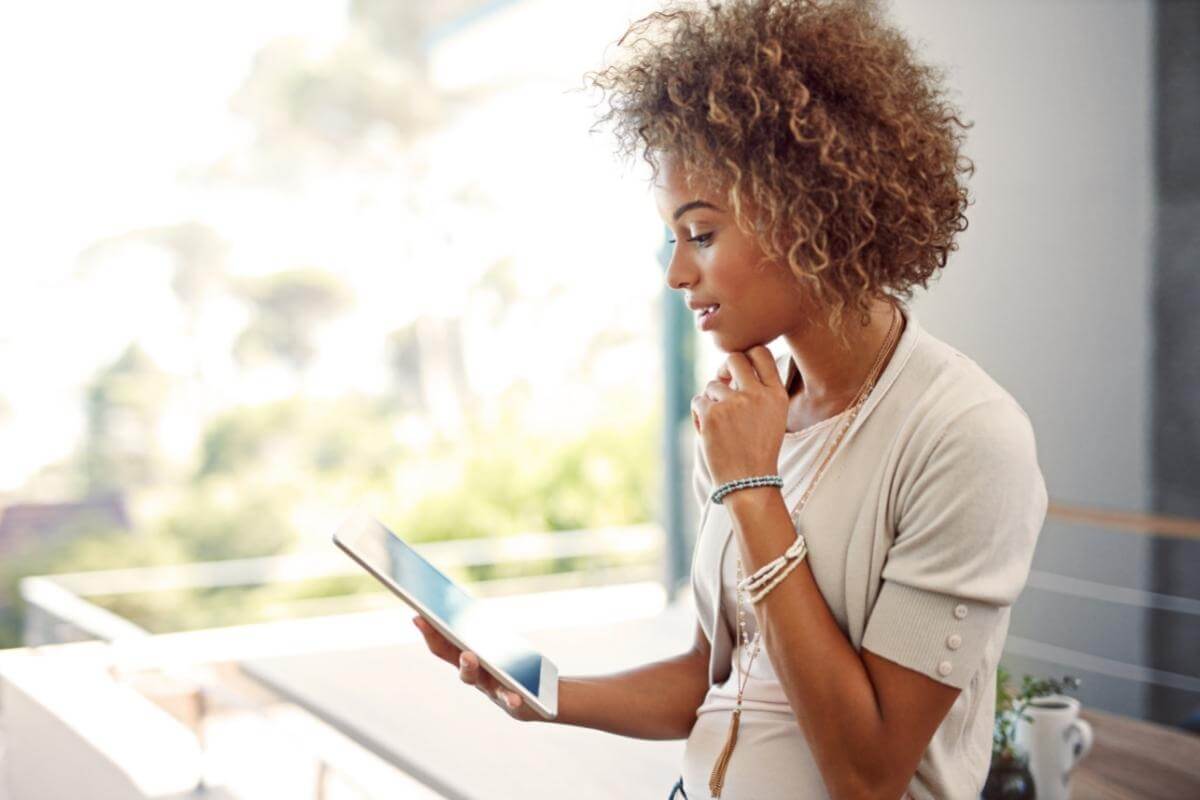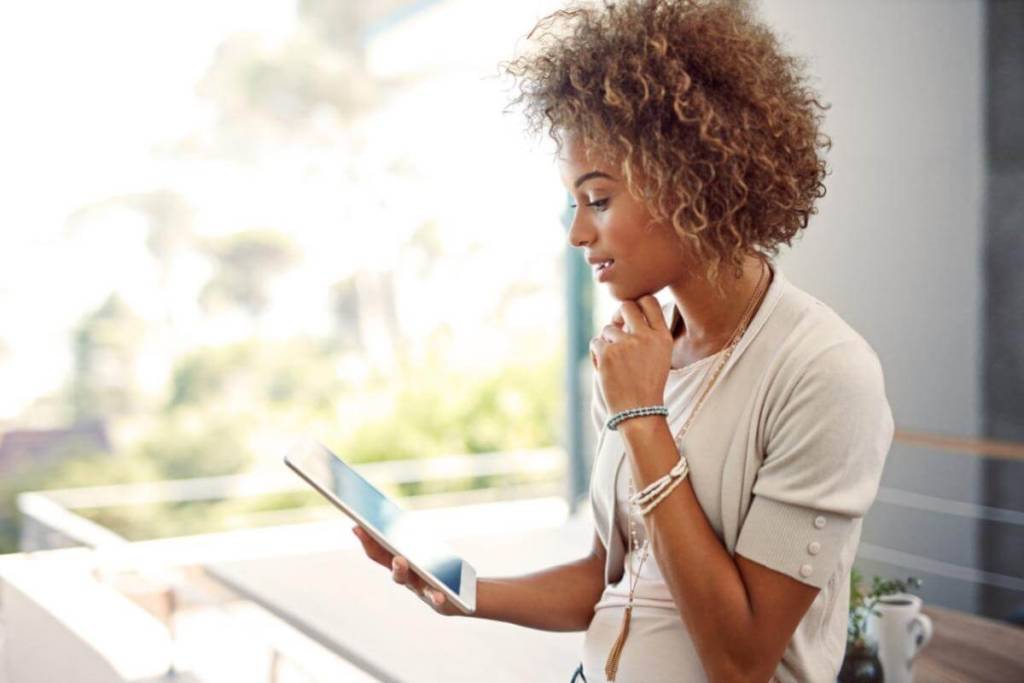 Now that you have decided to outsource billing, the next step is to look for an outsourcing company. But there is a myriad of medical billing outsourcing companies out there. How do you know which is the right one for you? 
To help you narrow your employees, only consider medical billing outsourcing companies that have: 
HIPAA Compliance 
The healthcare BPO company you wish to work with needs to comply with HIPAA 100%. "Why?" you ask. 
Since the medical industry is mostly digitized nowadays, there are plenty of privacy and security concerns over patient information. The Health Insurance Portability and Accountability Act (HIPAA) oversees how companies that handle electronic medical records manage such data. Companies that violate HIPAA regulations can be fined with criminal charges of up to $50,000 per violation.
In order for medical billing outsourcing companies to be considered HIPAA compliant, they need to guarantee strict privacy and security measures to protect patient information. 
Working with a BPO that is HIPAA compliant, ensures that your patient's data are never placed in the wrong hands. 
Proven Medical Track Record 
Medical BPO differs from other BPO services. Unlike regular BPO functions, firms that deal with medical practices need to undergo rigorous rounds of training to make sure that they are sufficiently qualified for all manner of medical practice functions. They need to be well-versed with medical codes and department-specific knowledge and they need to adhere to government rules and regulations. 
Before you select a certain BPO provider, you need to check their expertise and skills. Analyze your prospective BPO partner the same way you would when hiring applicants. Make sure to check online reviews and ratings. See if they have experience working with other companies similar to yours. 
Or try getting referrals from industry peers. Also, don't forget to analyze their track record. It should balance professionalism and cost. After all, if a BPO provider has previously achieved success in this field, there's a high chance that they can help you be successful as well. 
Performance Monitoring Measures 
Healthcare services such as claims management and bill processing are crucial and require much attention. If you are distracted when you perform either of the tasks, chances are, you will make errors that lead to patient issues or denied claims. 
And if you work with medical billing outsourcing companies that are thousands of miles away, it's almost impossible to know if they are concentrating on their work. It's hard to know if they are being productive, if they are passing idle time as work hours, or if your tasks actually took the duration of the reported work hours to finish. 
Therefore, you need to partner with a BPO company that employs some form of a procedure monitoring system. Set key performance indicators and ask them to generate reports on how they're doing in comparison to the benchmark you set.   
Percentage Pricing Model 
The percentage pricing model is sometimes referred to as the 'success payment' model because the outsourcing company only gets paid for all successfully billed collections. Typically, the collections included in percentage calculations are the gross collections from payers, patients, and the self-pay categories. 
This payment structure is considered a win-win since the BPO firm only receives payment from services based on successful collections. So the burden for doing what it takes to boost a practice's collections lies with the medical billing outsourcing company.
Plenty of advantages accompanies the 'success payment' model. The primary one is that fees are performance-based as opposed to contractual-based. Since you only pay to depend on successful collections, the fixed cost of salary and benefits for onsite employees are eliminated and the margins for you increase. 
The second benefit is that the burden of medical billing and collections is now only managed by experts whose sole mission is to improve collections since their fee depends on it. This paves the way for faster cash flow. It also reduces waste and improves efficiency. 
All in all, the percentage-based pricing model for outsourced medical billing is one of the best strategies. The only downside could be that not all states approve of this payment method. However, on a national level, this mode of payment has received widespread acceptance both from medical practices and medical billing outsourcing companies. 
The Bottom Line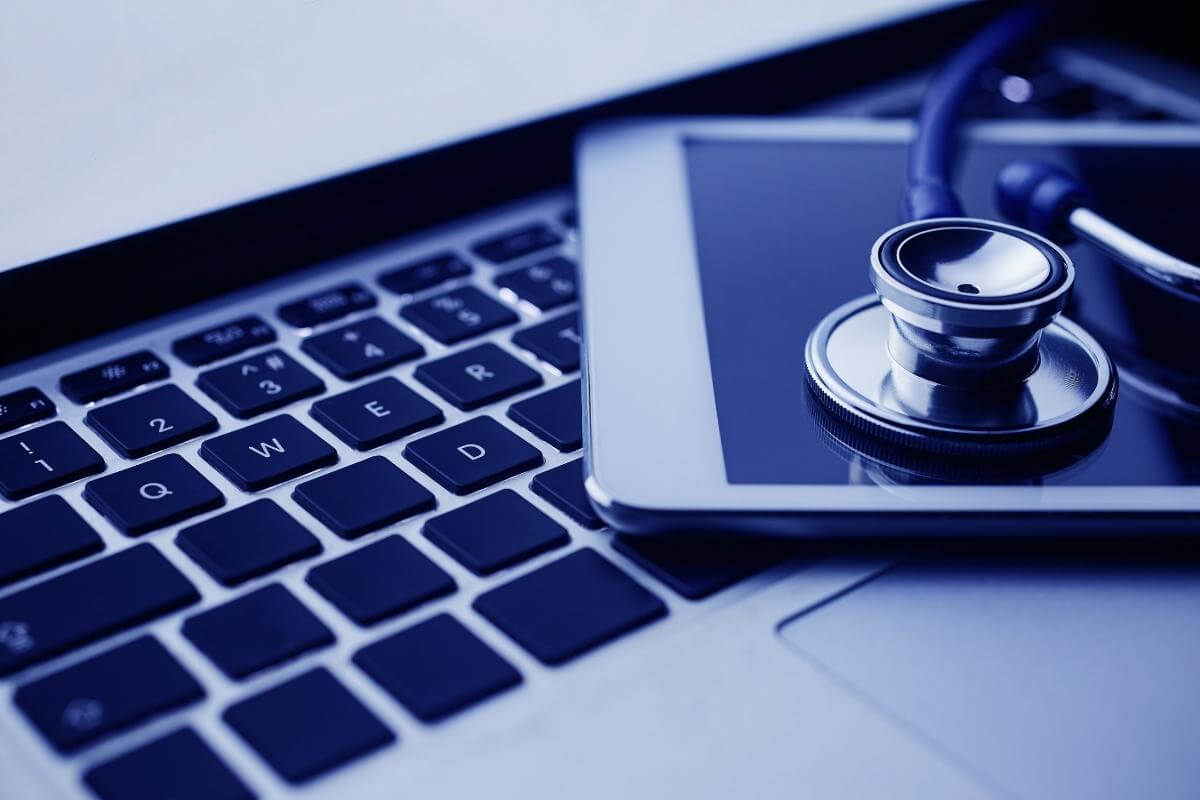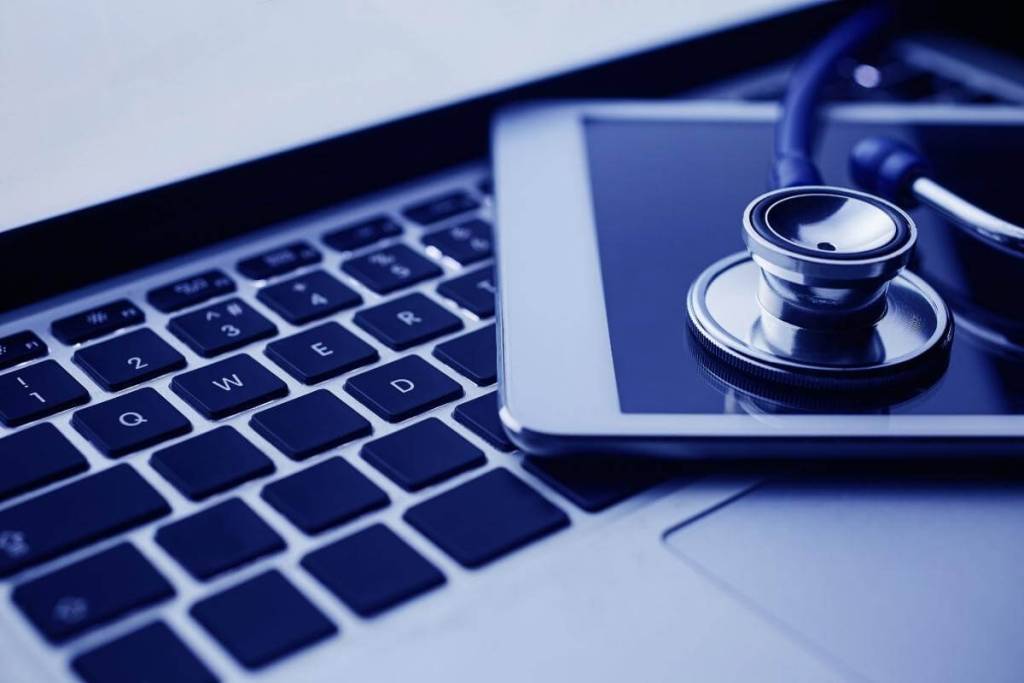 In a constantly changing industry landscape, finding newer approaches to decrease operating expenses and improve revenue cycle management is the way forward. As mentioned in this article, one of the best reasons to work with medical billing outsourcing companies is that it increases your company's bottom line. 
Working with an incredibly experienced team of billers will do nothing but good for your business. Medical BPO allows you to save time and money while providing your patients with the best care possible. 
However, outsourcing billing and collections is not something you can accomplish overnight. Before you get started, you first need to carefully figure out the services you want to outsource and assess your medical BPO firm. When you do that, you will find no trouble identifying an arrangement that fits your practice.