Outsourced billing and collections can help hospitals or physicians' offices with many finance backlogs. Regardless of how enthusiastic you are about patient care, you can only fulfill your mission if you have the right medical billing and collections team to manage all your financial needs.
You have the option to hire full-time in-house medical billers or to outsource billing functions to a professional outsourced billing service. Both strategies are beneficial for medical practices in their way, but we highly recommend choosing outsourced billing and collections. Here's why.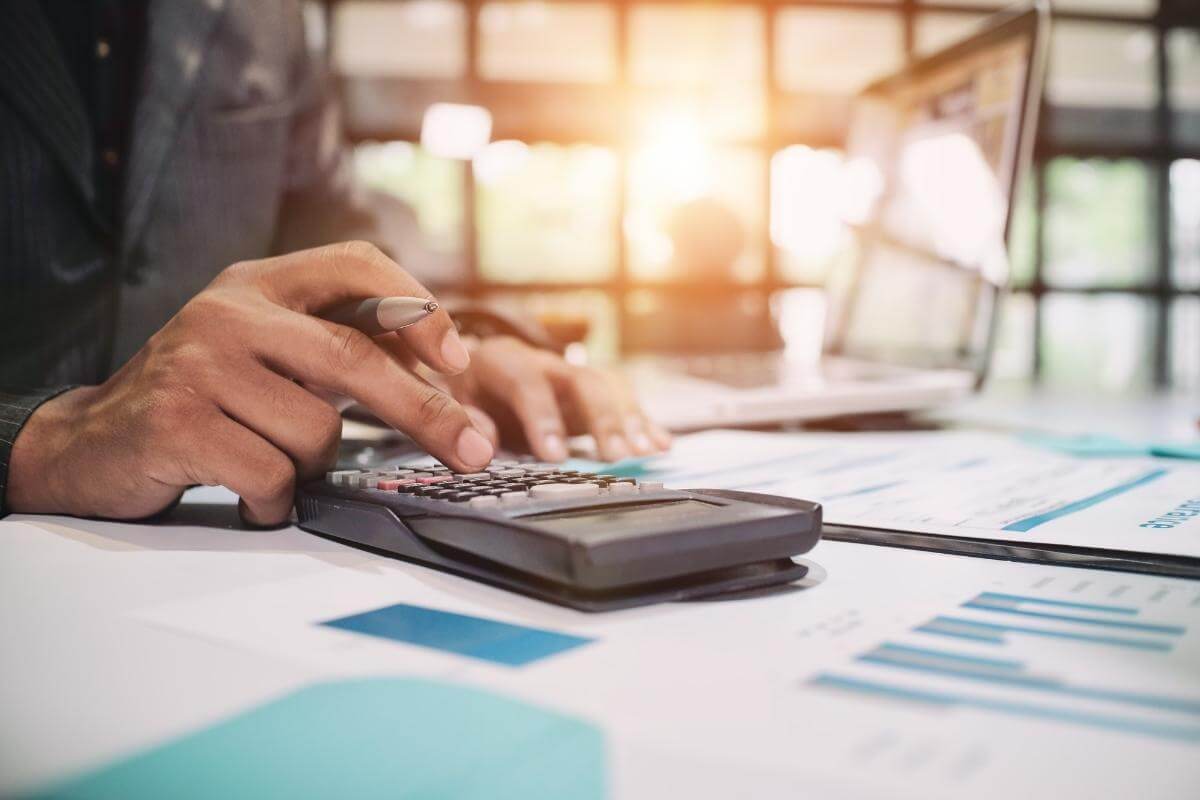 What Does Outsourced Billing and Collections Mean for Medical Services? 
The process behind outsourced billing and collections is perfectly straightforward. All day-to-day billing and collections are handled off-site by a third-party service provider. 
When you hire an outsourced billing and collections company, a team of seasoned professionals manages all functions related to sending claims and medical billing. The rest of the superbills and other necessary documents are transmitted digitally to the outsourced billing and collections company. 
The service provider will handle data entry, claim submission, and follow-ups to all rejected claims. They will also send invoices directly to patients and track delinquent accounts. But, you should know that most outsourced billing and collections companies charge their clients 5% to 10% of their collection. 
Outsourced billing and collections are a good idea if you don't want to hire an in-house administrative department. The data entry would be much easier if you currently have EHR software. The patient's information is stored in the software, which can then be sent to the medical billing company, eliminating the need for manual data entry and improving accuracy.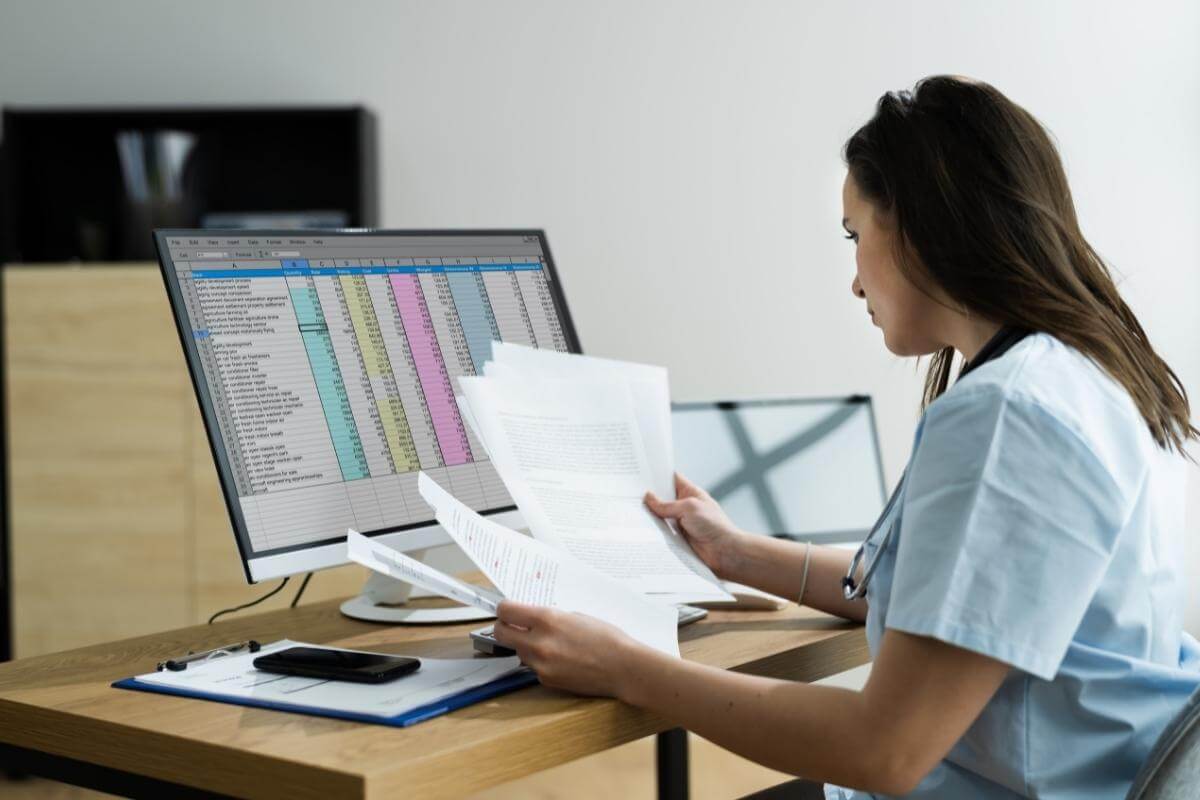 How Does Outsourced Billing and Collection Improve Your Hospital? 
If you're a healthcare provider or managing your own healthcare facility, you would definitely be glad to increase your bottom line and profitability. Sadly, medical billing is a major source of headaches for medical practitioners in the US due to the amount of time billing takes and the number of unpaid reimbursements. 
As you probably already know, many medical practices still hire in-house billers despite challenges in recruiting and retaining employees. Fortunately, the landscape of medical billing is changing. If you want to see an increase in efficiency and a decrease in workload and cost, you should consider outsourced billing and collections. 
Here are the top advantages of outsourcing medical billing and collections.
1. Decrease Billing Errors
Outsourced billing and collections place your medical facility in touch with a group of seasoned billers. Outsourced billing firms maintain their competitiveness by putting their employees under rigorous training processes to produce highly qualified medical billers. These individuals have extensive knowledge of complex claim submissions, ensuring accuracy and preciseness in every claim submitted. 
Since each claim is thoroughly reviewed and checked for errors before being transmitted to payers, you can be assured that the number of rejected claims will considerably decrease. 
2. Improve Customer Relationship
Customers are more likely to trust and want to have a lasting relationship with you if you provide them with the right kind of attention and care they deserve. This is crucial because it fosters a better environment within your practice and increases client retention. You should be aware that decreasing the burden of your front office staff by outsourcing medical billing and collections allows you to improve employee morale and production efficiency.
If you remove the fuss and redundancy of the long billing process from your employees, they can focus more on your patients, which ultimately leads to higher patient satisfaction. Your clients are more likely to leave your facility happy and satisfied since they received undisturbed professional and courteous assistance for all their billing queries and concerns.
3. Minimize Cost
One of the best things about outsourced billing and collections firms is that they often operate on an economy of scale. You pay a low individual price because of high production volume and overhead costs spread among multiple clients.

You will be happy to know that outsourcing medical billing offers many benefits that, when combined, result in an overall reduction in operating expenses. These benefits include optimized software, streamlined processes, and decreased staffing.
Understand that supporting these elements by yourself can be very expensive. Hiring in-house staff to take care of billings incurs the massive costs of salaries and benefits and other expenses related to onboarding and training.
4. Remain Abeam with Industry Trends and Changes 
Keep in mind that industry changes can significantly affect how you manage medical billing. You're probably already aware that remaining compliant with all the relevant medical rules and regulations is mandatory. For instance, the change to ICD-10 is still a major stumbling block for many medical billers. 
A robust outsourced billing and collection partner guarantees that your medical practice aligns with all current regulatory standards. This is paramount because it saves you the trouble of keeping current with regulations while offering you legal and financial protection. 
Outsourcing billing and collections to a HIPAA-compliant third-party provider assures you that compliance is present in all of their undertakings. All policies and procedures are supported with internal and external audits, so you can rest assured that your medical billing processes are amenable at all times. 
5. Access to Comprehensive Services
When you hire an outsourced billing and collections firm, you get more than professional paperwork management. Keep in mind that outsourcing companies can also handle other services, including charge entry, medical coding, claim scrubbing, verification of deposits and payment posting, EOB reconciliation, medical credentialing, submission of medical claims, and overseeing patient statement organization.
In short, outsourced billing and collections fulfill all facets of the billing process from beginning to end.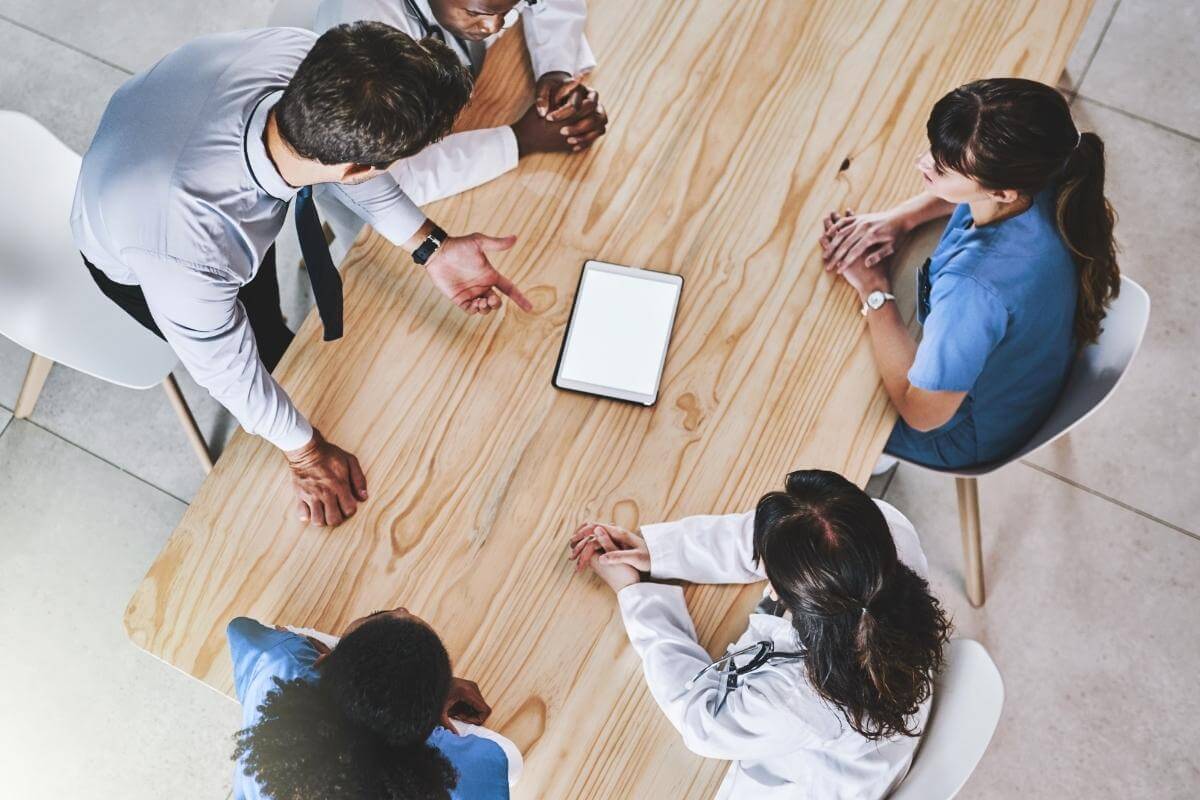 The Bottom Line
No matter the size of your practice or hospital, medical billing remains one of the most time-consuming tasks. Outsourcing it to a reliable billing and operations company allows you to save time, minimize legal and regulatory headaches and increase productivity.
Focus and expertise are needed for your medical billing process to be successful. This is the reason why many hospitals are jumping on the trend. Working with a medical billing expert allows medical practices to remain abreast of the ever-changing market and achieve industry standards.