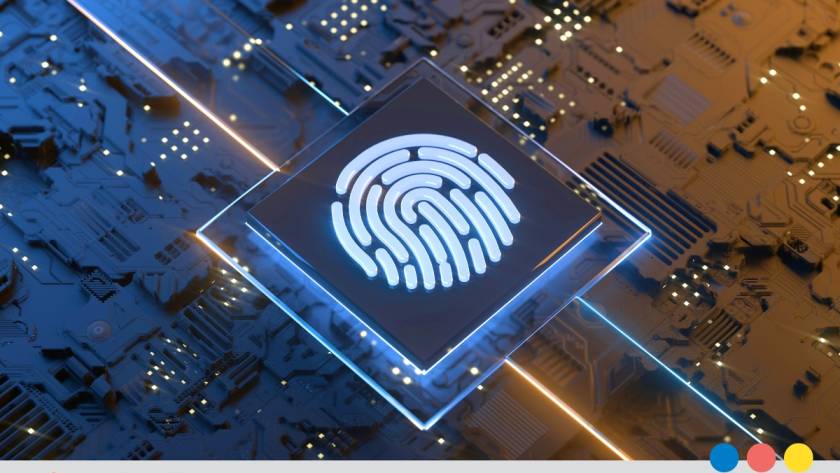 Written by Joyce Ann Danieles
Many perceive business process outsourcing (BPO) as an enterprise staple—constantly used, needed, and enjoyed. But the business strategy does not always guarantee cost-effectiveness. Cybercriminals threaten the industry, ready to attack whenever they detect cash-worthy data exchange.
Fortunately, service providers ensure they adhere to strict BPO security rules and regulations to alleviate the impact of such persistent risks. Perhaps you might ask, "In what way, though?"
Stay on this page if you want a straightforward answer to that question. Here, you learn the risks, challenges, and best practices of protecting sensitive information in the outsourcing market. 
Why BPO Firms Need To Follow Security Rules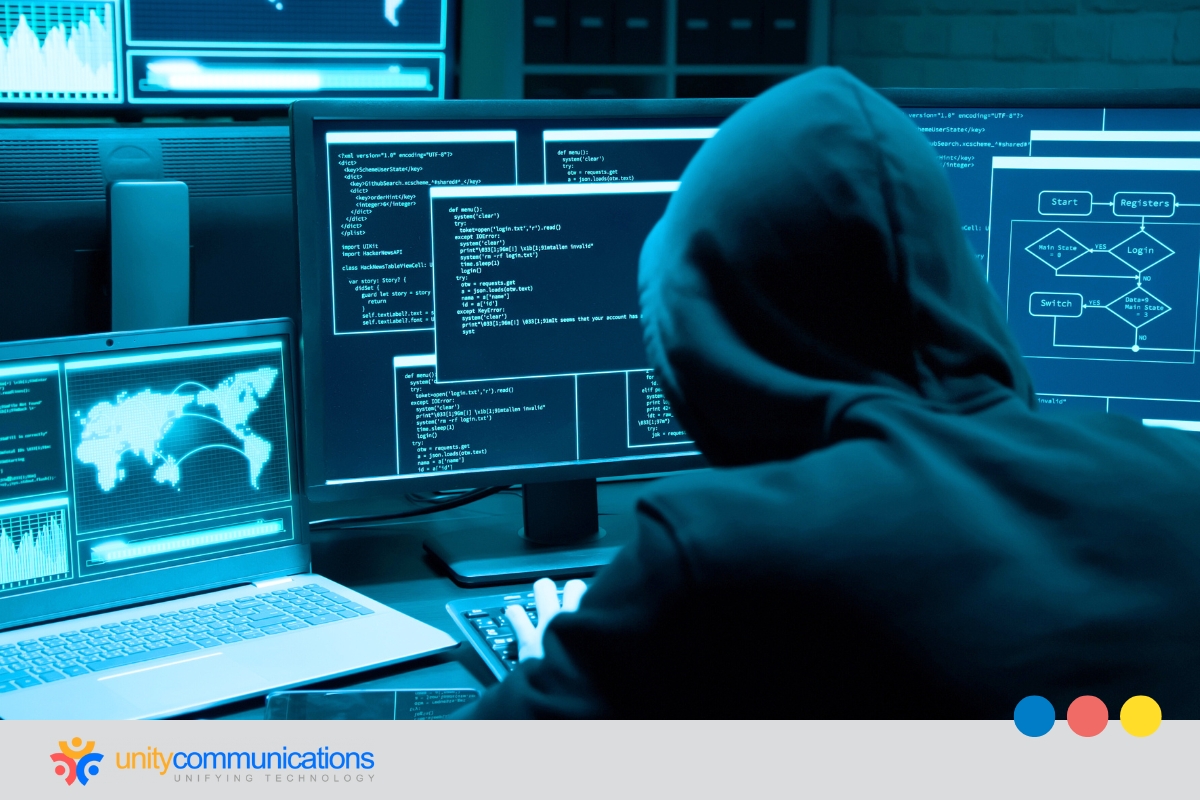 BPO companies handle massive amounts of confidential information such as personal, customer, and financial data. Because service providers often work with their clients remotely, these datasets become vulnerable to multiple cyberattacks. Following security rules prevents them from being compromised.
Security compliance also strengthens a BPO firm's credibility. Failure to maintain or improve adherence to security standards results in a loss of trust and reputational damage. BPO security gaps also lead to financial losses due to the high cost of threat mitigation. 
According to the latest report from IBM, the average cost of a data breach in the United States alone is $9.44 million. The document notes that stolen credentials usually caused data breaches and took the longest to identify. These attacks thus cost $150,000 more than the estimated expenses for compromised information.
Service providers, therefore, implement stringent security measures to avoid such high expenses. They match these strategies to their client, industry, and government standards to prevent costs and unexpected conflicts. 
Five Notorious Security Risks Affecting BPO Companies 
As you explore what BPO is, you must assess how a BPO provider ensures the security of your sensitive data. This step lets you know which provider meets your needs best without worrying about data control and protection issues. 
Begin by understanding the common risks that affect providers and their clients and how BPO firms respond to security threats:
Social engineering tactics.

Cybercriminals use social engineering techniques to trick people into committing security errors and disclosing confidential data. 

Phishing activities.

A popular type of social engineering attack, phishing refers to scams conducted via email and text message campaigns. 

Malware attacks.

Malicious software carries malware that damages computer systems, desktop solutions, servers, and networks. 

Insider threats.

This

BPO security

attack vector involves current or former in-house staff illegally accessing accounts and confidential data for personal gain.

Data breaches.

These cyber incidents happen when hackers attack service providers to steal customer, supply chain, and financial information to gain economic advantages. 
Factors Hindering Consistent BPO Security Compliance
Similar to other sectors, the BPO industry's regulatory landscape for data security compliance constantly evolves. Security policies, procedures, and requirements continuously change depending on the latest cyber trends, risk factors, and global issues.
For instance, the previous pandemic-driven restrictions on in-person meetings resulted in expanded remote collaborations. Fraudsters thus use virtual meeting platforms to hack emails and executive accounts. The FBI's Internet Crime Complaint Center recorded nearly 20,000 related complaints with adjusted losses of about $2.4 billion.
As a result, industry stakeholders, government leaders, and company administrators had to update their rules and strategies to implement stricter data security measures. Consequently, BPO service providers had to adjust their approach and retrain their employees to maintain compliance.
Best Practices for Guaranteed BPO Security Compliance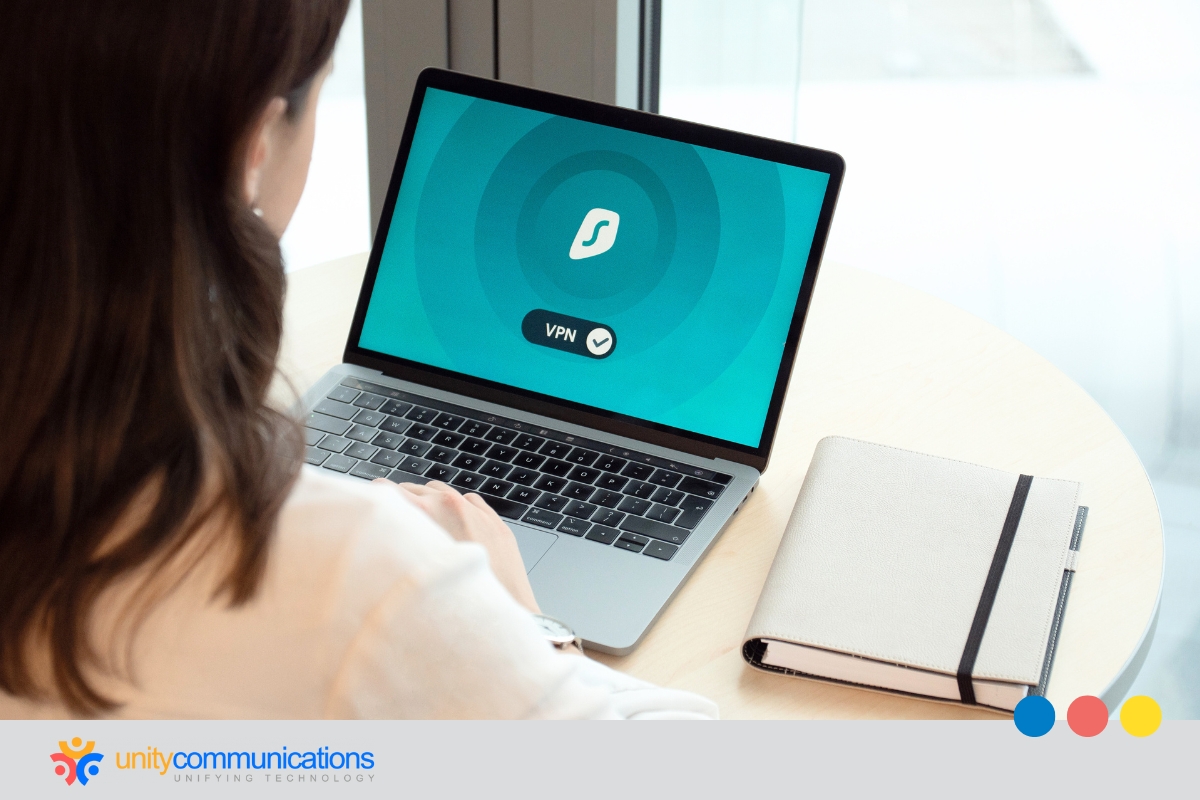 Despite the challenges, service providers implement practical ways to maintain security compliance. Regardless of the varying categories of BPO services, the following practices show how BPO companies ensure operational security. 
Execute a Strong Security Framework
Service providers secure data, systems, and related assets by implementing a robust cyber defense framework. They use this approach to maintain compliance with industry-specific regulations such as the Payment Card Industry Data Security Standard (PCI-DSS) or the General Data Protection Regulation (GDPR). 
The framework includes the following actions:
Develop and consistently update security policies, strategies, and requirements.

Perform regular risk assessments to enhance data and

physical security

measures.

Implement remote access controls and firewalls on desktop solutions.

Establish password policies, authorization processes, and authentication mechanisms.

Monitor and log critical business activities for quick incident resolutions.

Host frequent security training and awareness programs for employees and executives.

Create an incident response plan to ensure business continuity amid cyberattacks.

Set up a safe data storage and backup platform for guaranteed disaster recovery.

Use a

cloud-based virtual unified threat management

solution to combat cyber threats.
Ensure Compliance With Industry and Government Security Standards
Service providers strengthen BPO security by complying with industry and government standards. They follow the steps below: 
Study and adhere to security standards.

BPO firms research security regulations applicable to their specializations and clients' requirements. They then apply for certifications related to industry-specific standards, such as ISO 27001, for information security management. 

Perform a gap analysis.

Service providers conduct a gap analysis to identify issues regarding their current security practices and compliance with regulatory rules. The resulting insights help identify which areas they need to improve to remain compliant with the applicable security standards.

Develop a compliance plan.

Third-party vendors draft a comprehensive compliance strategy based on the gap analysis findings. This action plan details specific security efforts, timelines, and point persons to meet security compliance standards and requirements.

Roll out security compliance measures.

Providers implement security techniques outlined in the compliance plan. Such methods include technical, physical, administrative, and digital controls for data protection.

Consistently track and review security compliance.

To guarantee continued

BPO security

compliance, BPO firms establish and exercise monitoring and reporting processes. These approaches include regular security audits and compliance reviews. 
Match Security Measures
Before signing an official service-level agreement (SLA), third-party companies take a collaborative and consultative approach to align security measures with their clients. So if you hire front- and back-office outsourcing services, expect your selected BPO provider to execute the following processes to match their data protection tactics with yours: 
Understand your security rules and requirements.

Service vendors assess your security policies, standards, and procedures once you negotiate with them. They interview your security team or review relevant documentation during this phase.
Identify and resolve gaps in security strategies.

Providers evaluating your security enumerate gaps between their measures and yours. They then consult you to develop a comprehensive plan to address such issues.
Regularly report security-related challenges and updates.

Once you sign the deal, your BPO partner informs you about security problems that might hurt your business and operations. They provide such data by producing security incident and compliance reports. 
Technology's Contribution to BPO Security Compliance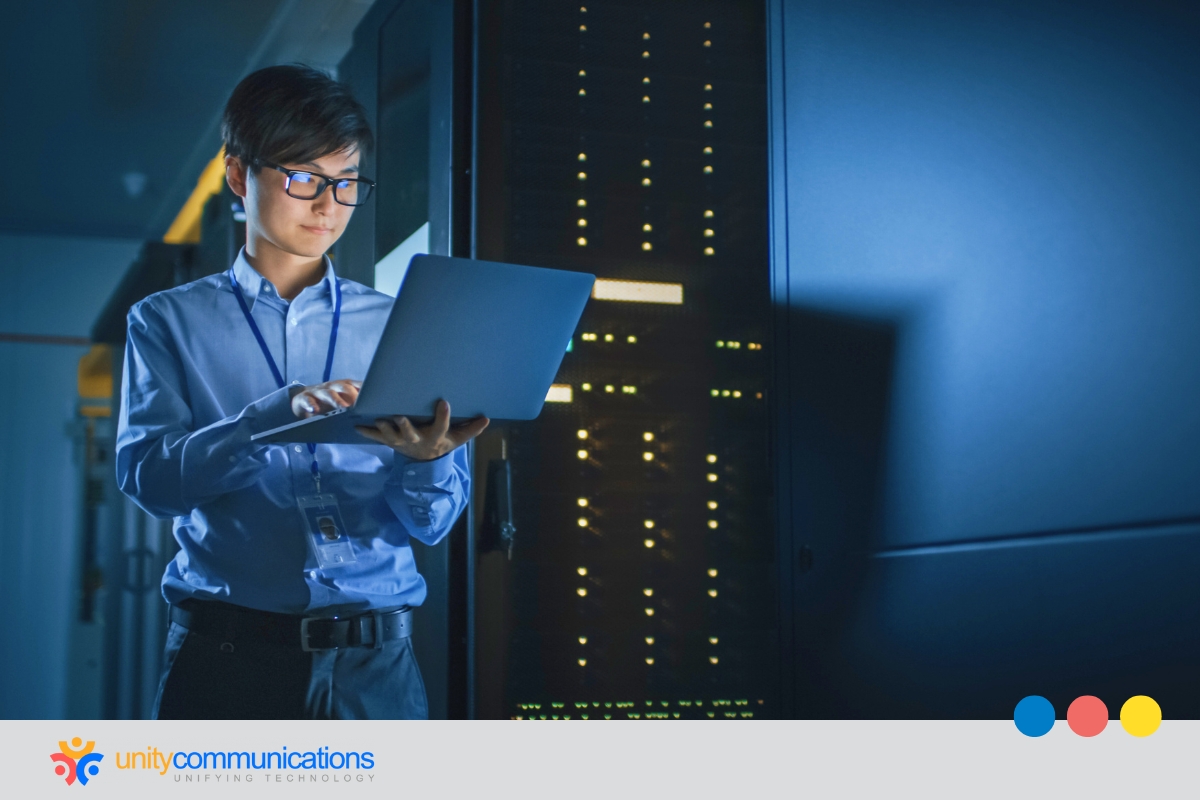 No matter how robust a company's security is, a human factor still weakens it. According to recent data, employee mistakes caused 88% of data breaches. An IBM Security study backed that finding, saying human error drove 95% of such incidents. Hence, BPO companies use advanced technologies to help mitigate such problems.
Third-party vendors deploy antivirus software, firewalls, and access control tools to detect and prevent potential threats from harming their systems. They also implement data encryption, multifactor authentication, and biometric technology to triple the protection of confidential files. 
Furthermore, service providers optimize artificial intelligence (AI) and automation for routine BPO security tasks such as patching, system scanning, and reporting. These solutions also let them set up signs and notifications, warning their employees of potentially harmful websites, applications, and external drives.
The Bottom Line
Third-party vendors abide by strict rules and regulations to achieve the optimum protection of confidential data and systems. They know that letting their guard down leads to high mitigation expenses, reduced client trust ratings, and financial losses. 
As a result, these providers have a solid framework to boost cyber defense. Adapting to industry-specific standards and customers' strategies further helps strengthen and maintain BPO security compliance. Plus, providers leverage modernized solutions to alleviate risks usually caused by human mistakes.
Are you convinced now that BPO is a safe investment? Talk to us, and let's connect. Unity Communications follows regulatory requirements to safeguard its customers' data and critical assets against malicious activities. The award-winning service provider also adjusts to your security policies and procedures to ensure a long-term, thriving BPO partnership.
Enjoyed what you just read? Share it with your network.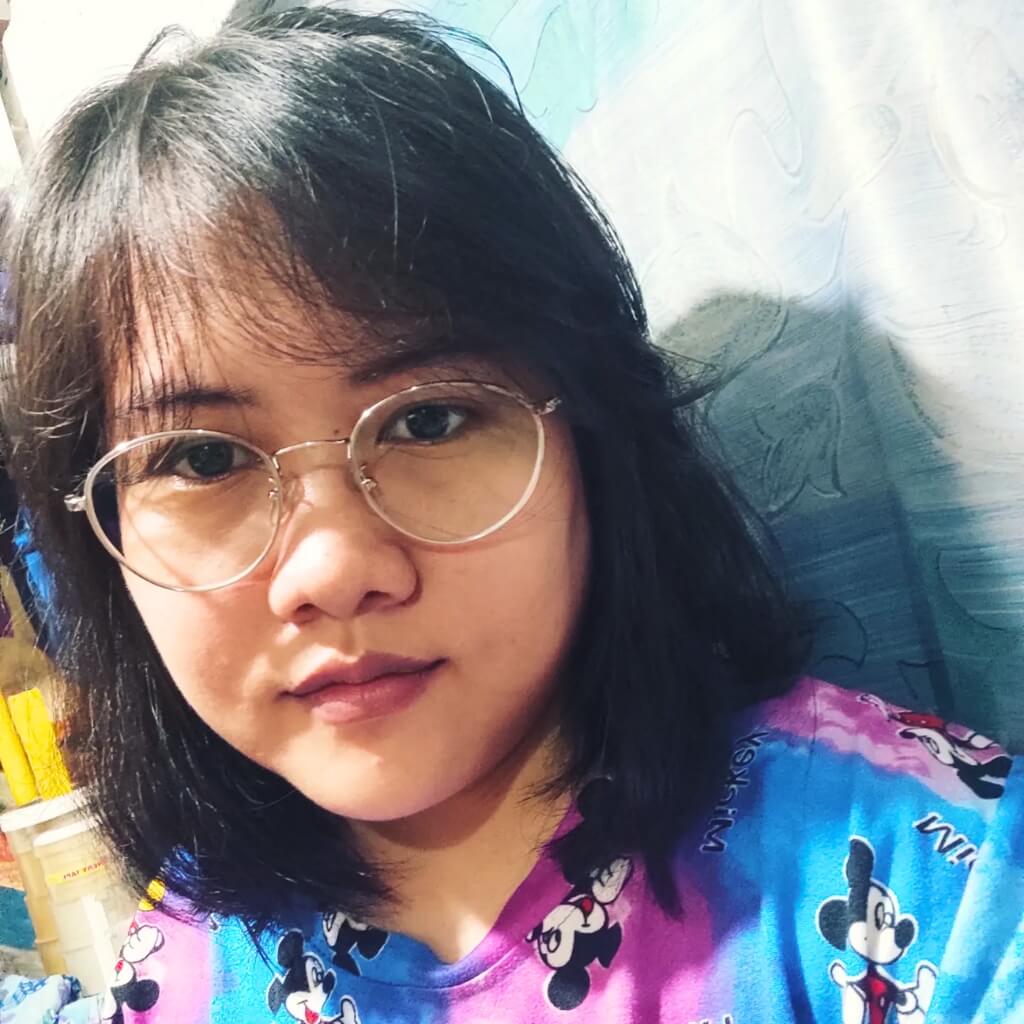 Joyce Ann Danieles is an SEO content writer from Manila, Philippines. She's comfortable writing outsourcing-focused articles, helping you clarify the confusing concepts surrounding the BPO industry. With her experience in news writing and copywriting, she's always ready to feed your brain with random facts and creative insights.
Outside work, Joyce explores the world of literature. She tries to write fiction she hopes to share with everyone someday.