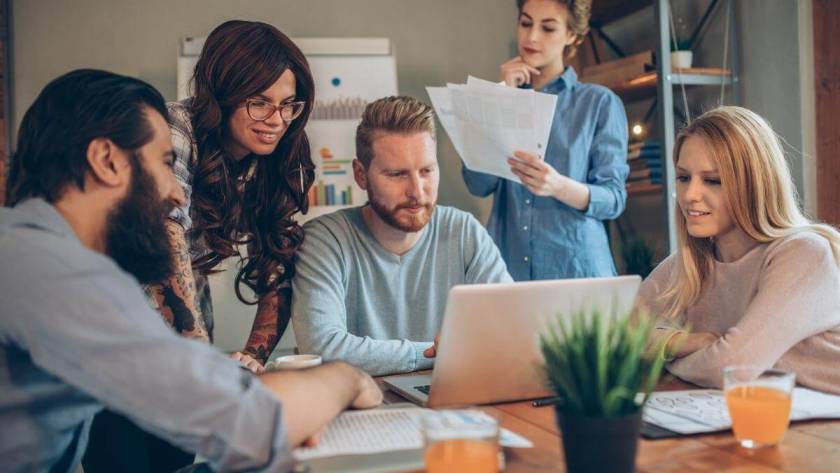 Written by Allie Delos Santos
A crucial part of training employees is deciding on and developing the right learning materials. Creating training content from scratch takes a long time, and most companies do have to provide employees–and sometimes clients–with training resources for internal or external processes, software, and so on. 
A good solution to this is learning business process outsourcing (BPO). Companies that hire a professional provider to manage their training needs notice a significant difference in their operations.
This guide explores learning BPO, its definition, its uses, benefits, and a few things to expect.
What Is Learning Business Process Outsourcing?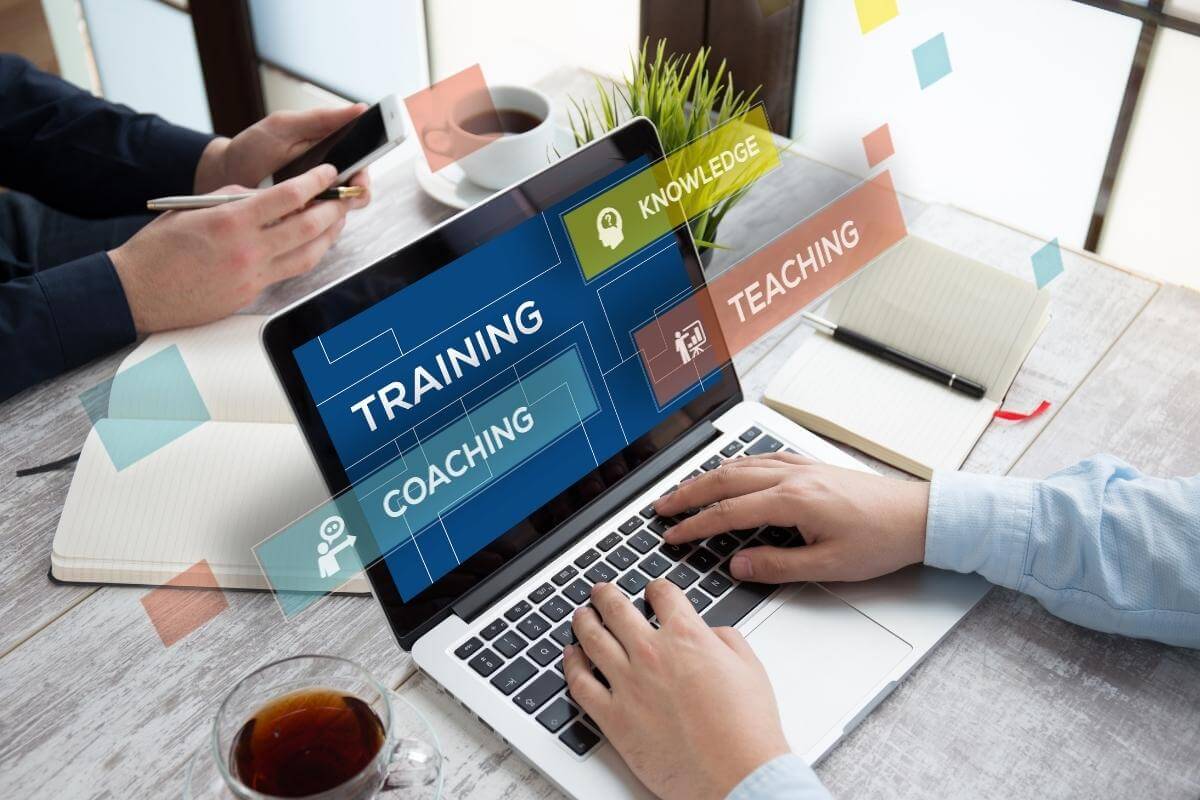 Learning business process outsourcing is a subset of the broader outsourcing sector. It is when an organization hires an outside vendor to oversee training activities. It varies in terms of the complexity, length of engagement, and a number of activities handled on the client's behalf.
Generally, there are two methodologies for outsourcing learning services: business process outsourcing and out-tasking. There are also two models within BPO: comprehensive outsourcing and selective outsourcing.
Comprehensive Learning BPO
Comprehensive learning business process outsourcing is when a BPO company is responsible for managing all training activities of a hiring company. This model is also called comprehensive outsourcing. The agreement involves managing the creation and integration of training and hosting tools and the delivery of the learning program.
Training technologies include delivery and authoring platforms and learning management systems (LMS).
Below are the characteristics of comprehensive learning BPO:
It is the most complicated and strategic form of outsourcing;

It requires a statement of work (SOW) or service level agreement (SLA) and a master service agreement (MSA);

It has the largest financial requirement among all outsourcing models, with deal sizes starting at $3 million per annum;

It is the least used model in learning business process outsourcing;

The third-party service provider handles process integration across all areas of the training procedure: administration, content, delivery, and technology; and

The hiring company and the service provider need dedicated resources to manage the engagement.
Selective Learning BPO
Selective outsourcing is a strategy where a service provider handles learning processes relevant to a particular service or content. The entire process is part of one or more functional areas of learning.
The characteristics of selective learning business process outsourcing are that:
It is the second-most complicated type of outsourcing and has the highest risk for hiring companies;

It involves an outside vendor overseeing process integration across at least two of the four functional areas of the learning procedure; 

It requires an SOW or SLA and an MSA;

It requires dedicated resources from the hiring company and the service provider to manage the engagement;

It has a smaller financial requirement than comprehensive learning business process outsourcing, with the deal size typically starting at $500K per annum; and

It is the fastest-growing segment of learning business process outsourcing.
Services of a Learning BPO Provider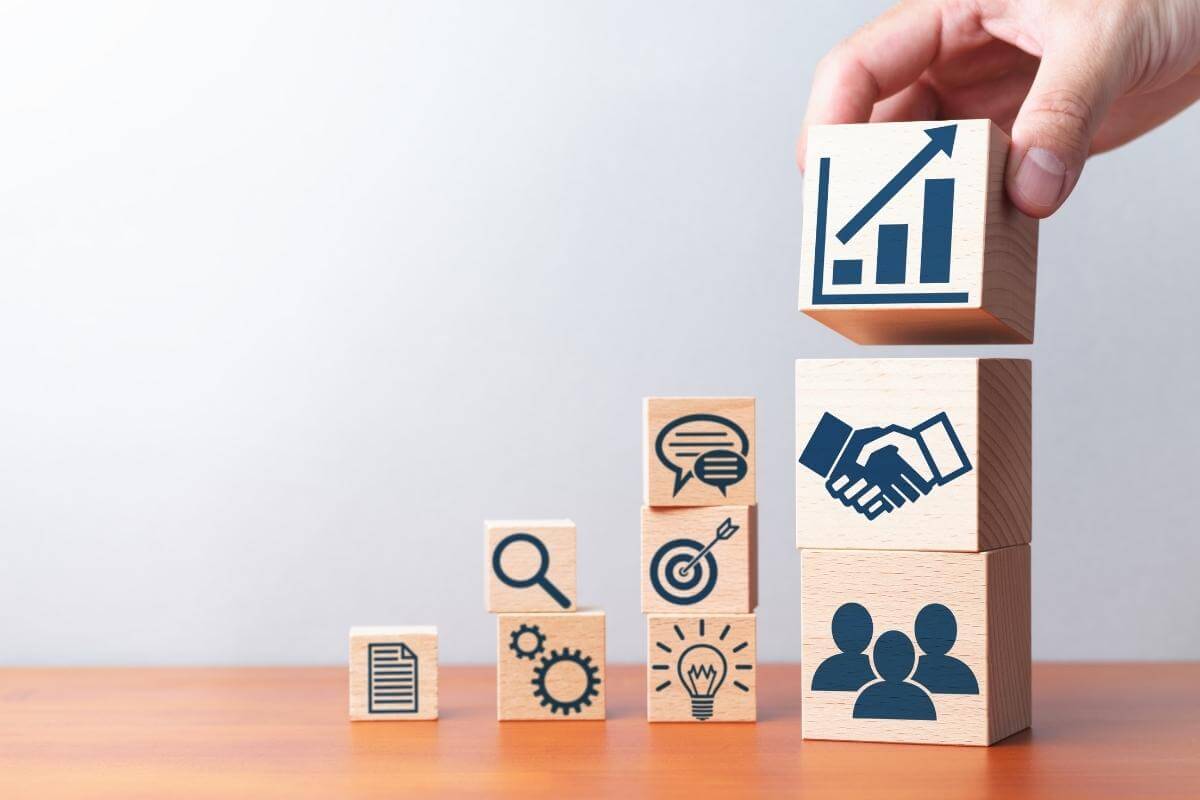 A learning business process outsourcing provider focuses on delivering training while managing the entire learning process and its components. 
The engagement is longer and more in-depth than an agency's recruitment learning program. Additionally, each learning engagement can be designed to mostly benefit the contracting party. 
The services you can get from a learning BPO provider include:
1. Strategy Development
Many organizations create new training strategies to upskill their current labor force. Expect an experienced learning BPO provider to have strategic processes for designing training procedures that guarantee a return on investment (ROI). 
The best learning BPO program uses an outcome-based approach to design effective procedures that support growing business strategies.
2. Learning Administrative Services
Learning business process outsourcing involves tasks outside commonly outsourced activities, such as training content development and delivery. BPO providers perform other tasks to ensure smooth training and development.
These administrative tasks include content management, scheduling, and budgeting. They might also include maintenance of the learning management system. Outsourcing these functions can lighten your employees' workload.
3. Instructor Facilitation
Companies currently try to close talent gaps, increasing the need for virtual and face-to-face training instructors. A learning BPO firm already has a talented team of training professionals. Expect your service provider to help you hire, onboard, and train new learning staff.
4. Assessment
A blended e-learning approach became essential last year. Companies immediately converted face-to-face training programs into digital formats during the pandemic.
A training service provider can measure and optimize the online learning solution with training analytics. It can streamline this process because it already has a dedicated team who knows how to use the tools at its disposal.
5. Digitalization
While most organizations still prefer the traditional learning approach due to its perceived effectiveness, they have been forced to use online training because of the Covid-19 pandemic. Now, more and more companies implement online learning alternatives with occasional face-to-face training.
Digital training content is a crucial tool. Large enterprises have the resources to use a digital learning solution such as a learning management system (LMS), but small companies cannot afford the investment.
Digitalization is a significant driver of the continued adoption of learning BPO. Partnering with a learning BPO firm allows clients to use digital training tools without buying them.
6. Content Development
Content is crucial to a managed training activity. Many organizations in the same industry can duplicate the creation of training content. Learning BPO vendors bring efficiency at a broader level with their knowledge and experience. They can create reusable learning content at a low cost.
7. Consulting Services
Companies must concentrate on their core business functions. Employee training is a support function that might not always get enough attention.
A learning BPO agency is an expert at running training operations. Picking up and developing best practices for eventual implementation is part of its primary function. It can advise its clients on appropriate training approaches to improve their chances of achieving their goals.
If you want to learn more about outsourced training services, check out BPO learning centers that offer guides from subject matter experts.
Benefits of Learning Business Process Outsourcing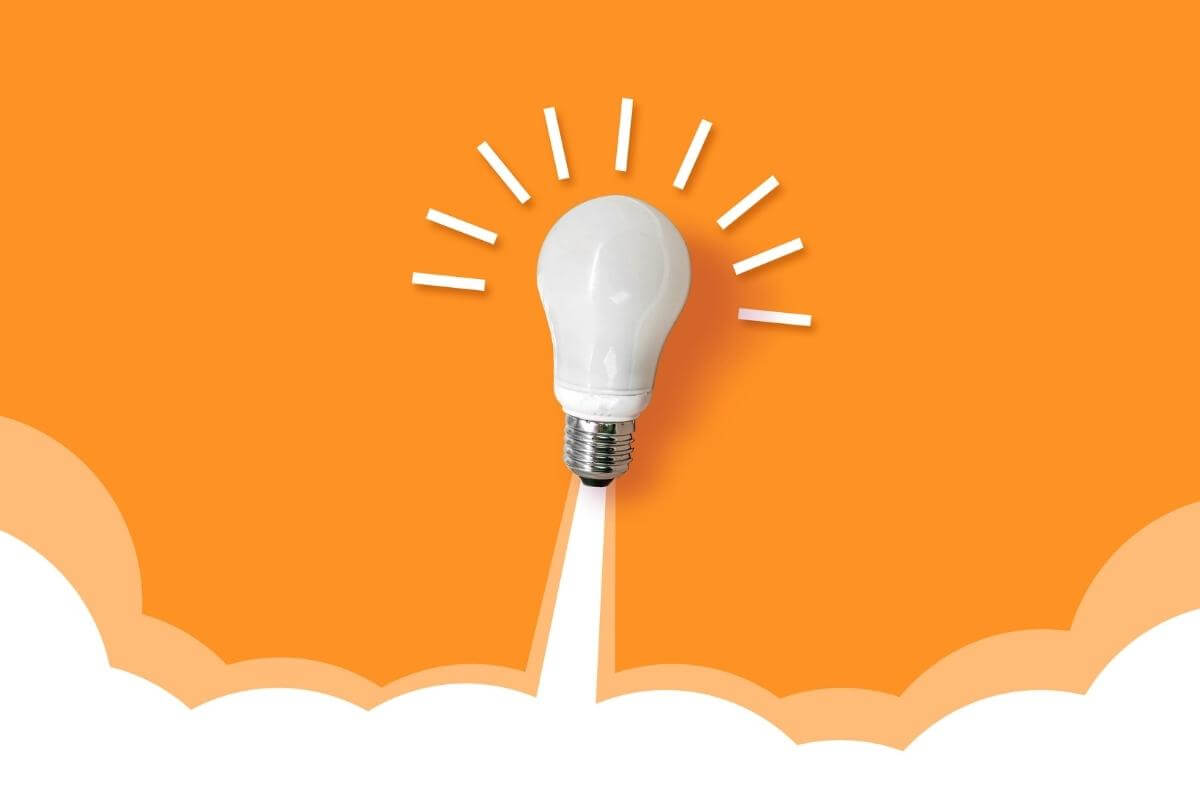 Now that you know what business process outsourcing is, examine its benefits. As companies look for a way to reduce and stabilize their budgets, they might overlook an effective way to save on costs without sacrificing the quality of training.
A good training procedure in your organization is important, but you must ensure you're not wasting resources. One excellent way to manage training services is by hiring a learning BPO provider that designs, develops, and deploys the procedure on your behalf.
The benefits of using a learning BPO service include:
Leveraging the cost of technology

: When building a training process, companies spend much on learning materials. After all, it's cheaper than developing and drafting learning materials themselves. A learning BPO provider can oversee the purchase of training packages for you.

Realizing training is not a core business function

: Training is important for most businesses, but the design, management, and deployment of learning procedures can distract them from more important activities. Companies outsource to BPO companies whose core function is to provide training solutions.  

Generating more revenue

: Proper training can be a source of revenue. Companies that invest more in training have a

24% higher profit margin

. This is why they partner with BPO companies that know how to sell, market, and provide training to a target audience, opening new revenue streams for the hiring company.

Mitigating risks

: Training reduces the risk of failure and protects you from liabilities. You can be vulnerable to lawsuits if you don't offer your employees or clients the necessary training. Also, a business that fails to train its staff in upgraded software risks losing its advantages. Learning BPO providers minimize risk and help avoid unnecessary costs.

Improving the scalability of resources

: An in-house training organization needs a staff with various talents and skills. Full-time employees are a fixed resource; however, training is a variable activity. An external provider can help you augment resources to provide the training you need. You can easily scale up or down depending on the demand.

Boosting speed to market

: The success of releasing a new product onto the market can depend on training resellers to advertise your product. Using learning BPO means that your products will reach the customers' hands faster without increasing internal resources.

Expanding geographic reach

: Companies can use learning

BPO for long-term planning

. Businesses looking to expand their market reach can use training BPO companies to offer localized and consistently translated learning content regardless of location.

Gaining more access to talent

: No company internally possesses all the knowledge it needs to succeed. Sometimes, businesses need a specialized skill set. Training BPO services can bring in the best consultant to offer—or teach employees how to provide—a new learning material when niche experience is necessary.

Reducing costs

: One of the primary benefits of outsourcing training services is cost savings. How companies manage learning services is related to how they manage costs. Outsource Accelerator says that outsourcing companies can save up to

70% of overhead expenses

.

Acquiring supplementary resources

: A learning BPO vendor offers its clients supplementary resources on training whenever a big project, new software deployment, onboarding initiative, or other requirement arises.

Receiving constant training solutions

: Service providers monitor client needs and address them with a training solution and material package, including training logistics support, train-the-trainer programs, training-software licenses, and more. Some training solutions include coordination of classes and administration of the learning model with an LMS.

Paying for what you need

: Companies must pay only for the time trainers work. If the training procedure demand decreases or goes to zero, you don't need to pay for anything.
Example of an Industry That Uses Learning BPO
One industry that uses learning business process outsourcing is vendor management organizations. This sector works with several learning service providers to develop and manage training programs.
Managing multiple vendors needs contract management, research, issue resolution, vendor integration, and more. A learning BPO provider can help simplify these tasks.
What To Look for in a Good Learning BPO Provider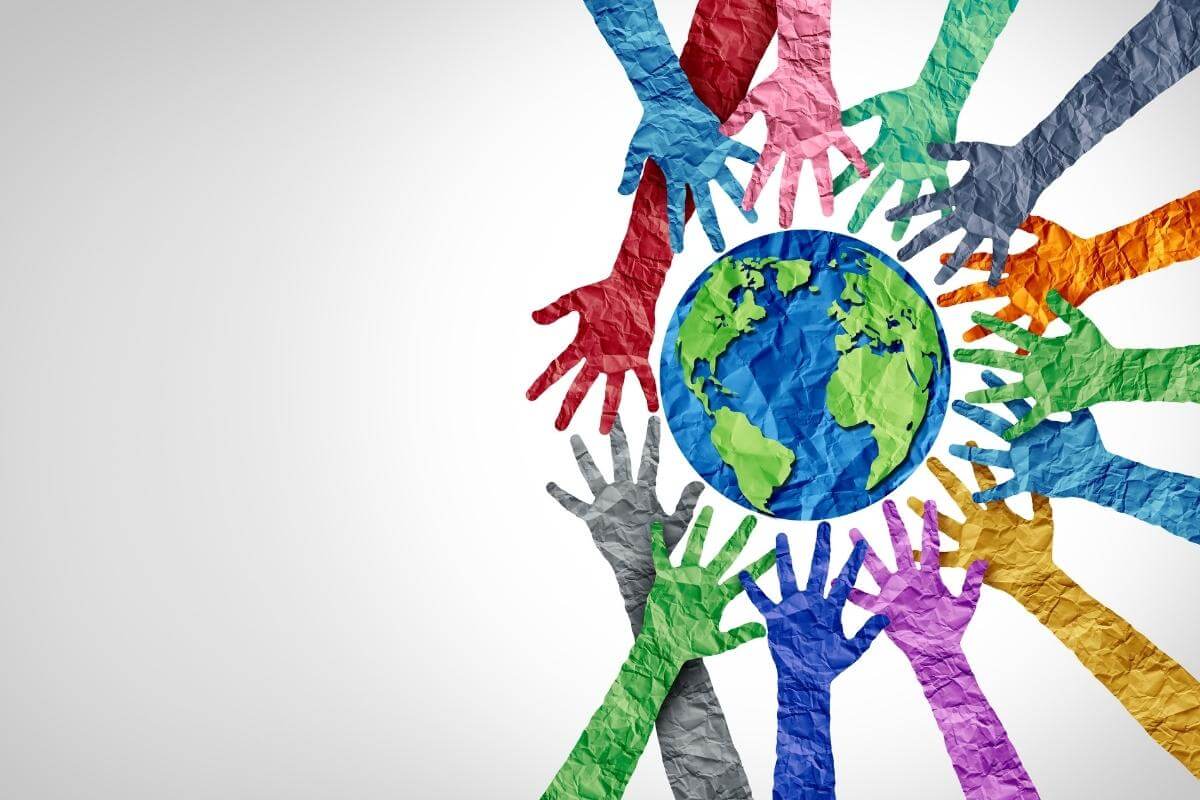 Companies must carefully select a skilled provider to reap positive business process outsourcing results. Just like with other B2B engagements, companies must undertake a process. One part of this includes:
Identifying requirements

Letting your needs be known

Analyzing interested bidders

Conducting detailed presentations and discussions to understand the service provider better

Drafting a contract favorable to both parties (the terms and conditions have been discussed before signing)
The other part involves training and learning specifics that allow you to establish certain metrics to identify the right provider. Some considerations that companies need to remember when searching for a partner include:
Capability or Headcount
Outsourcing involves a comprehensive process with clear expectations and success or failure metrics. As the hiring company, you outsource because you feel that an outside provider has more experience and competency to oversee training. Hence, you need to partner with a vendor with enough resources to control your learning process fully.
Specialization and Track Record
Learning comes in many forms, and various sets of target individuals undergo several forms of training. So the service provider you need knows the corporations, institutions, and the world you work with. They need to be fluid enough to work in environments that can function around such organizations.
Check your potential provider's track record. Go through the list of their previous and current clients to help you see if any work in industries similar to yours. If so, chances are that they know the ins and outs of your industry and can perform better.
Digital Capability
While the classroom is integral to training, more learning procedures have become self-paced and digital. On top of being cheaper, digital learning offers a more comprehensive solution. As such, a service provider without a good digital footprint and capability might defeat the purpose of using learning BPO.
Digital capability includes:
Access to a comprehensive library of training materials

Access to a functional learning management system (LMS)

Ability to administer an LMS

Ability to make digital evaluation systems and quizzes

Competence in creating e-training content such as videos and Sharable Content Object Reference Model (SCORM)
Cultural Compatibility
While you need an independent BPO provider, you must ensure it matches your organization's culture and values. Consider how it works, trains, and treats its employees and see if this is an organization you want to collaborate with. See if these activities align with how you typically do the same in your organization. 
Ultimately, the provider should have independent ideas and the flexibility to perform in different organizational environments. If they do, you can be assured that the provider can adapt to your culture. 
The Bottom Line
Learning business process outsourcing is highly efficient and effective for companies that need high quality and cost effective training and development for their employees or ancillary workers. Outsourcing learning processes to an experienced third-party service provider gives you more choice in terms of training packages, solutions, and types of services.
You can have all your requirements fulfilled by one service provider. Finally, outsourcing allows you to scale your training and development resources by giving you a range of products to fill gaps as they occur.