Written by Dion Jay Tality
Technical support and help-desk call center services are essential for users who need help with their hardware, software, or user accounts. 
But if you run a small business, finding the time and resources to provide ongoing technical support is challenging. Fortunately, you can find solutions that address your users' needs in outsourced technical support and help-desk services.
Outsourcing both technical support and help-desk call center service together helps you cut costs and free up time for your team.
In this article, we discuss the processes you can outsource. We also describe the expectations for outsourcing technical support and help-desk call center services. 
What Are Outsourced Technical Support and Help-desk Call Center Services?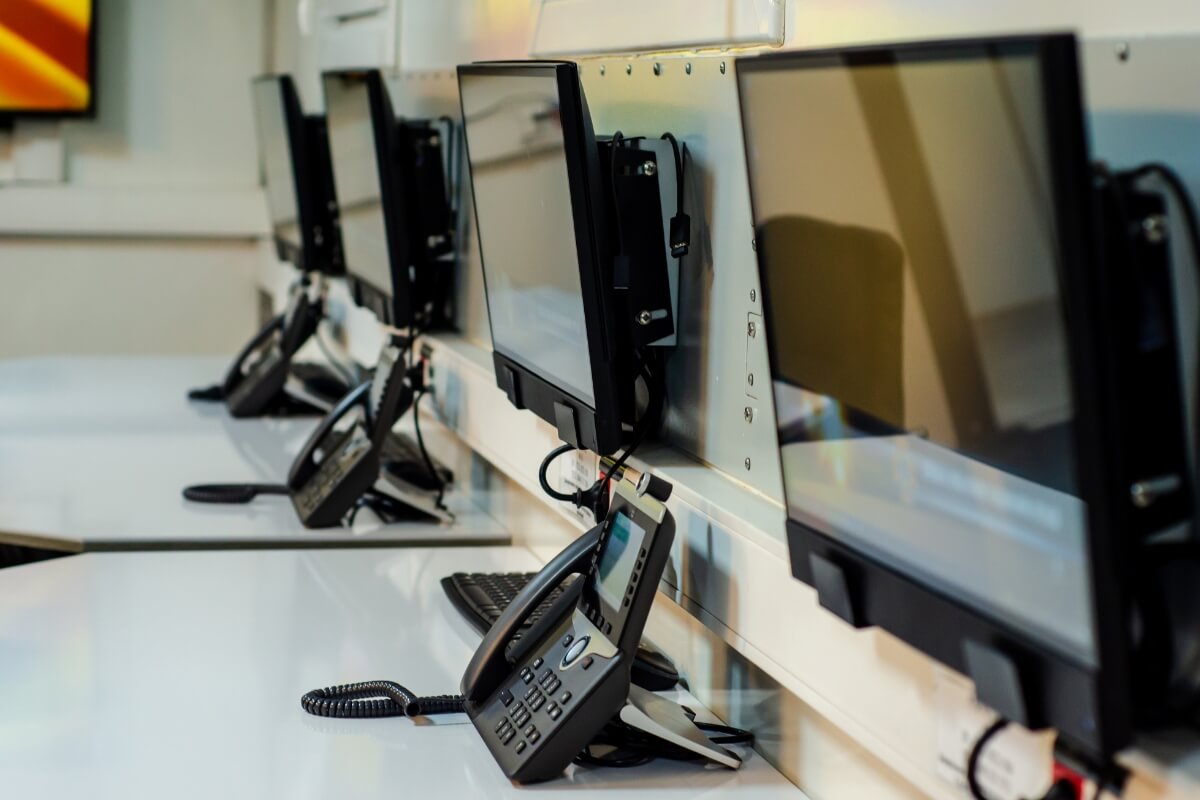 Outsourced technical support and help-desk call center services are IT-related functions entrusted to a third party. Typically, an IT service provider handles these functions.
So what is an outsourced IT provider? It's an external vendor that provides IT services for businesses of all sizes. It usually handles:
Outsourced tech support.

This covers specialized services for users of technology products (hardware or software). It focuses on assisting users with technical issues rather than helping them use the products. When you outsource technical support, your users gain access to tech experts and advanced tech resources while you streamline your tech support operation.

Outsourced help-desk call center services

. In addition to providing tech support, help-desk services also include answering customer inquiries, processing requests, and addressing general concerns. Outsourcing this function allows you to tap into expert customer support specialists to help you win new customers and keep old ones.
Outsourcing combined technical support and help-desk call center services is more cost-effective, as well as more efficient. Ultimately, front- and back-office outsourcing services are practical solutions for optimizing business functions.
How a Call Center Provides Technical and Help-desk Support
In recent years, businesses have increasingly relied on front- and back-office outsourcing, outsourcing such business functions as customer service, sales, and IT support.
Outsourcing to a call center has become and will continue to be popular. The global call center market is likely to grow to $496 billion by 2027 at a 5.6% compound annual growth rate (CAGR). Similarly, the contact center software market might reach $149.58 billion by 2030 at a 23.2% CAGR.
This growth is not surprising, because phones are the most commonly used customer service channel, followed by email support and live chat, according to Hiver's 2021 report.
However, a call center isn't merely for customer service or telemarketing. It also applies to technical and help-desk support.
Technical Support Through a Call Center
Customers typically contact technical support specialists through a call center for help with troubleshooting and other fixes for their tech products.
Typically, a tech support call center offers different levels of support.
Tier 0.

An IT service provider offers self-service options. This support level does not require human intervention. Customers can fix technical issues themselves using troubleshooting manuals and resource guides.
Tier 1.

Specialists are available to handle common technical problems. These specialists are always ready to assist customers in fixing technical problems and resolving issues almost immediately.
Tier 2.

A team of tech support specialists addresses more complex technical problems. They need ample time to address problems and close tickets. And they can go as far as contacting customers once issues get resolved.
Tier 3.

An in-house team usually handles issues escalated to them by low-level specialists due to complexity. This team has far more advanced technical know-how and skills. If no in-house team is available, a contracted service provider creates a dedicated team for this support level. 
Tier 4.

The IT department refers customers to partner vendors. At this level, technical problems at levels of seriousness not supported by your organization require external help.
Help-desk Call Center Services
Help-desk support does more than provide just technical assistance. Specific services handled by an outsourced help-desk provider include:
Customer support.

A help-desk call center service ensures users get all the help they need. For example, a specialist assists a customer in installing software and setting it up. Another example is assisting customers in updating and maintaining an app for the long term.
Answering questions.

Knowledgeable and trained specialists who are more than willing to answer customers' technology-related questions make up a help desk. They participate in educating their customers.
Processing requests.

Whether

outsourced data entry services

or help-desk operations, specialists handle customer requests. They update records, process orders, or even send technicians onsite.
Troubleshooting.

Examining and diagnosing technical problems are also part of help-desk activities. When a customer relationship management (CRM) tool doesn't start due to a system error, a specialist checks and fixes the system for the customer.
Ticket creation.

A help desk doesn't always resolve technical problems immediately. Specialists also open tickets for conducting thorough investigations. They close them only when the issues get resolved. 
Department escalation.

A help desk doesn't necessarily handle everything. Specialists instead connect customers with proper departments as needed. For instance, they can refer customers with technical issues to your partner vendor for resolution. 
Complaint management.

A third-party help desk usually deals with customer complaints.

Nearly 90% of customers

have higher expectations from customer service. As such, specialists handling complaints are vital to enhancing customer experience. They need to go above and beyond to ensure customer satisfaction (CSAT).
What To Expect From Combined Technical Support and Help-desk Call Center Services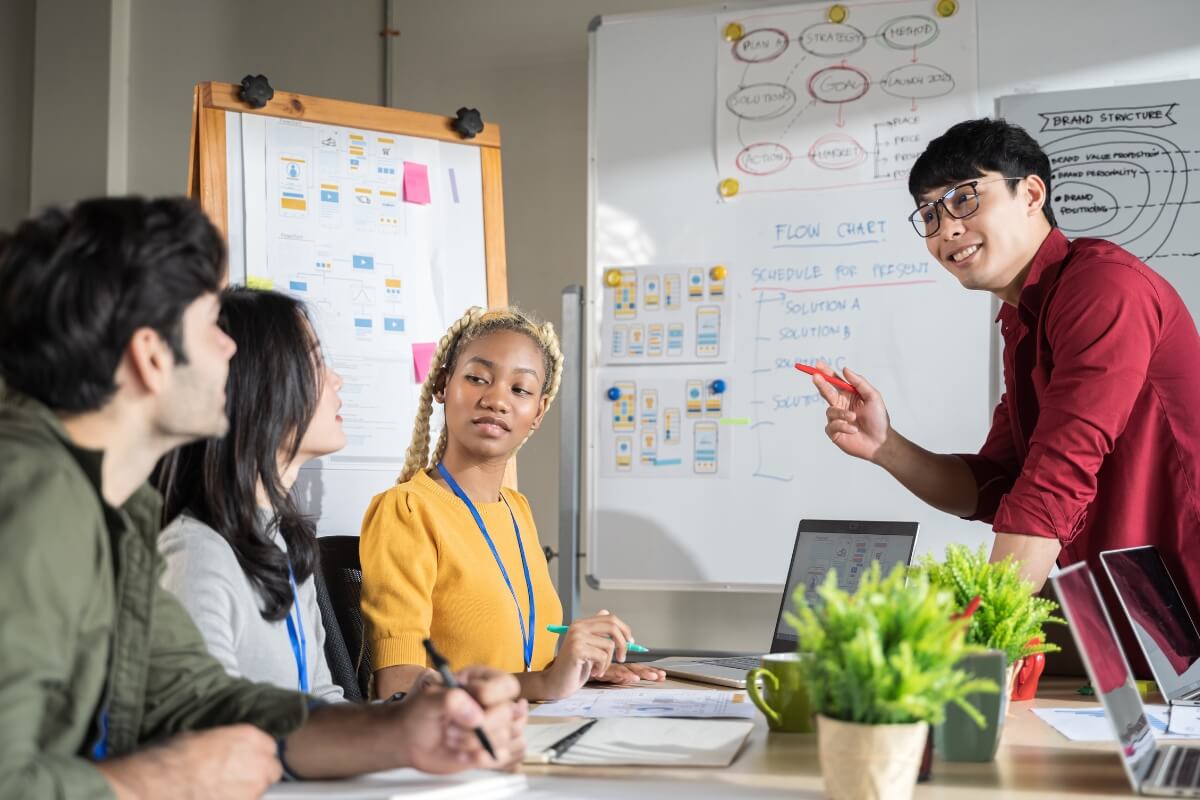 At this point, you might ask: Is there a need for combined technical support and help-desk call center services?
The answer is yes.
As explained above, the work scope of both functions can overlap.
While technical support focuses on technical assistance, help-desk support does more. It answers questions, processes requests, and handles complaints, among others.
Having both tech and help-desk support handled by one contact center makes sense. Here's what to expect from combining and outsourcing the two functions.
Proper coordination.

Some customers often argue that the left-hand doesn't know what the right hand is doing. Outsourcing combined tech support and help-desk services ensure proper coordination. According to FinancesOnline, 33% say that good customer service resolves problems in a single interaction.
24/7 operation.

Tech support and help desks are front-office tasks. Because they directly interact with customers, specialists must be ready to assist them. Based on the same Hiver 2021 report cited above, 76% offer customer support during non-business hours. Outsourcing to a contact center ensures your 24/7 availability. 

Fast response time.

According to SuperOffice's Customer Service Benchmark report, the average response time is 12 hours and 10 minutes. The shortest is only one minute, and the longest is eight days. Outsourcing your tech support and help desk might result in a faster response time.
Phone staff.

Specialists work directly with users, troubleshooting or providing customer support. You need a robust workforce that provides technical assistance via phone services. As mentioned, phones are customers' most preferred communication channel.
Technical expertise.

Specialized skills are vital to tech support and help-desk services. Consider tech product users encountering some issues. Outsourcing gives you access to experts with the best tech skills. Your contracted specialists will satisfactorily assist your customers.
Technological integration

. Outsourcing gives you access to the latest technology for digital transformation. It allows you to use the

top digital enablers

: robotic process automation (72%), single-instance enterprise resource planning (55%), and cloud computing (53%). It also ensures stable phone and internet connections for your tech support and help desk.
Issue resolution.

Resolving issues is at the core of technical support and help-desk call center services. Proper team coordination in one contact center helps streamline your workflows and processes. Outsourcing allows a service provider to optimize your business operation. The outcome? Faster issue resolution.
Customer satisfaction.

The Hiver report also shows that 41% of professionals say that CSAT is the most important key performance indicator (KPI). Other metrics, such as first response time (16%) and first contact resolution (14%) come in next. Because customer satisfaction is crucial for your tech support and help desk, outsourcing is an excellent decision.
Improved operation.

As mentioned, tech support and help desks are complex business functions. They require extensive technical knowledge and specialized skills. Outsourcing gives you access to human and technological resources. Ultimately, they help improve your service quality, efficiency, and overall productivity.

Business scalability.

Whether you

outsource data entry

, tech support, or help desk support, outsourcing offers scalability. How? A reliable third-party service provider optimizes your business operation. Ultimately, it helps your startup or small company grow and succeed.
The Bottom Line
Technical support and help-desk services are vital to business operations. While the former provides technical assistance, the latter go beyond that. A help desk also answers questions, processes requests, and resolves issues.
Given the complexity of both functions, outsourcing them is an excellent business strategy. You get access to an expert workforce and technological resources, while you improve performance, please customers, and scale your business. Ultimately, outsourcing contributes to your business growth and success.
Consider outsourcing technical support and help-desk call center services. Combining the two business functions is cost-efficient. Entrusting them to a service provider makes a difference in your business.